My Son's 106.3 Temperature and Other Vacation Memories
Updated: 11/13/20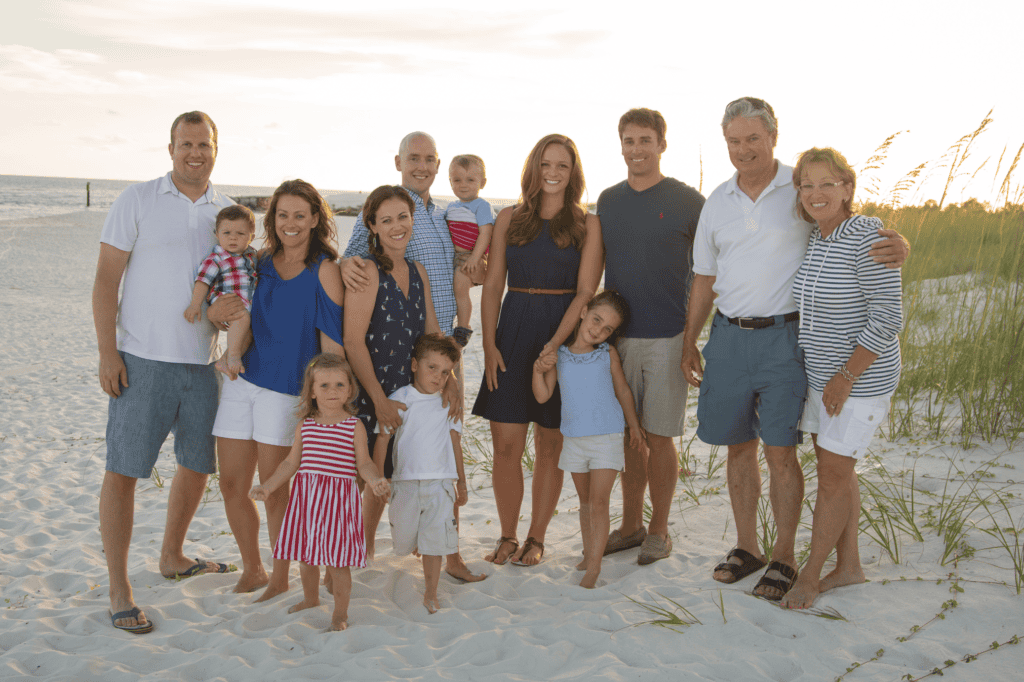 We just returned from a wonderful vacation with my family in Mexico Beach, Florida.
I want to preface this post with saying that we had a GREAT time. My big kids LOVED the beach. The house we had was a great location and the weather was perfect. We got to watch a great fireworks show as a family, go on a pirate cruise, hunt for crabs and seashells, and eat lots of tasty food. The time with our extended family was rich and we all left refreshed from a week together in Florida.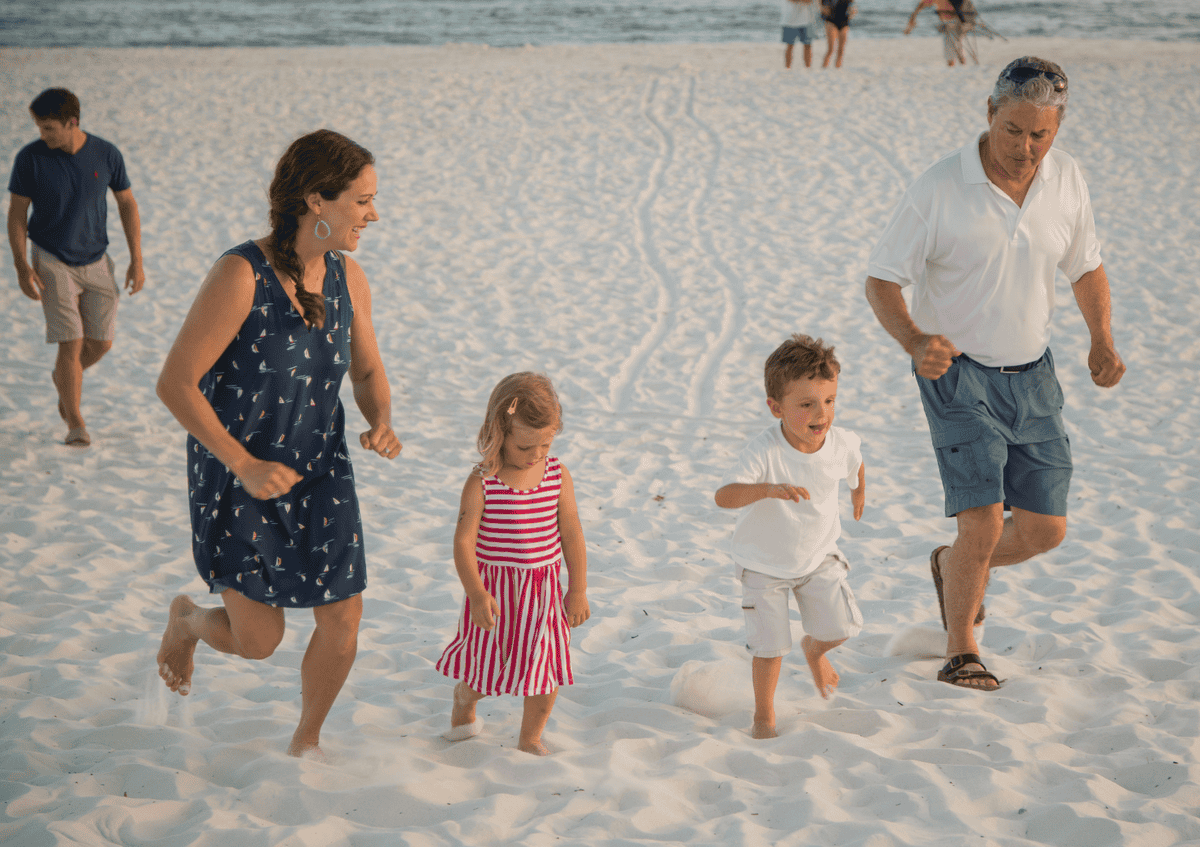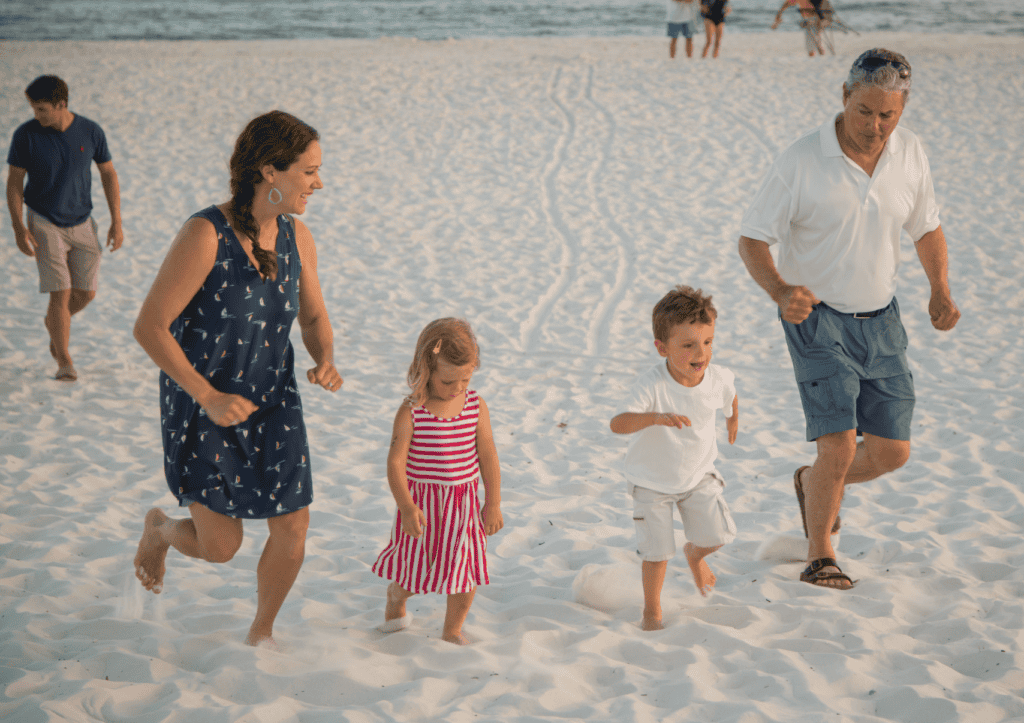 While our memories of the beach will be fond, there was one incident that I think our family will talk about for years to come.
Clayton's fever.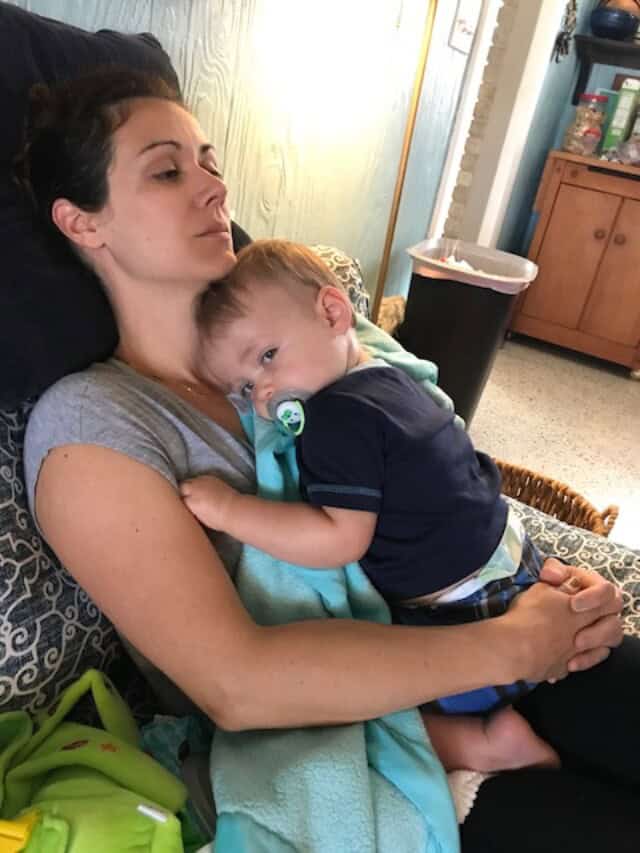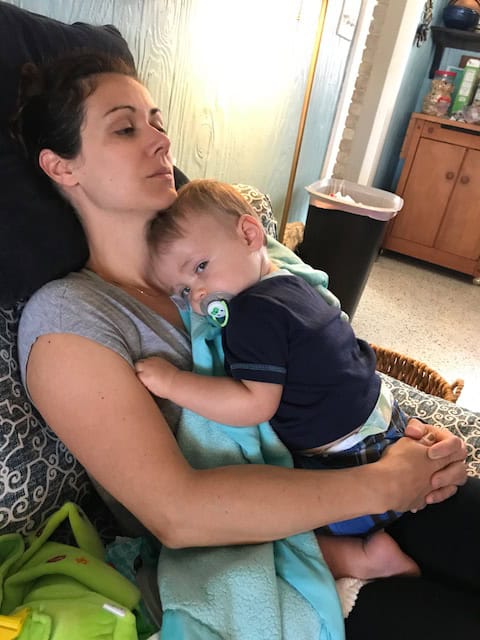 What we didn't know at the time was that the day before we left for Florida, Clayton was coming down with Roseola. It started with a low temperature and him being extra sleepy. With these mild symptoms, we didn't alter any plans and he hopped on the plane as planned with my parents. (We were driving down with the big kids and would meet up with them late that night).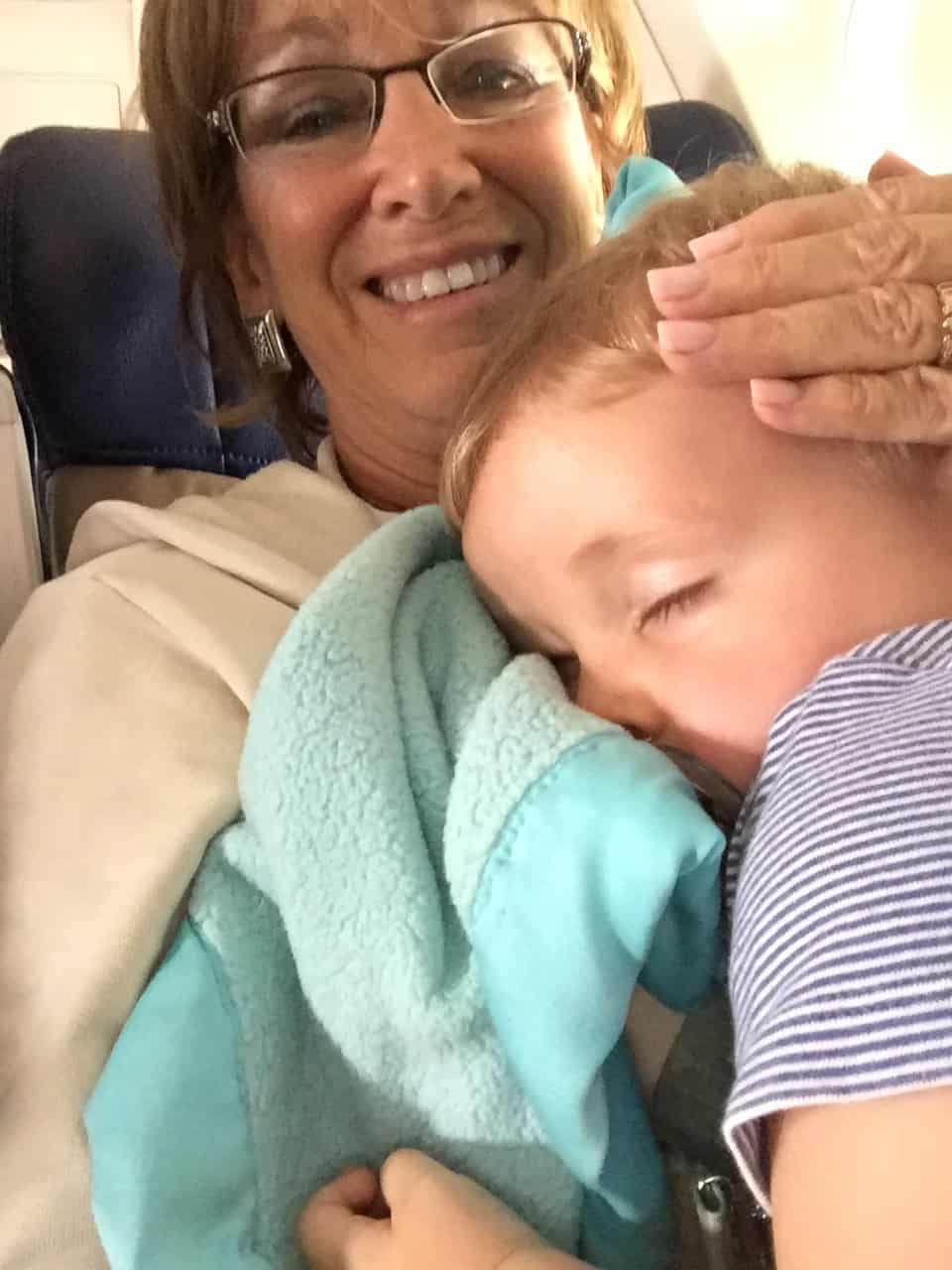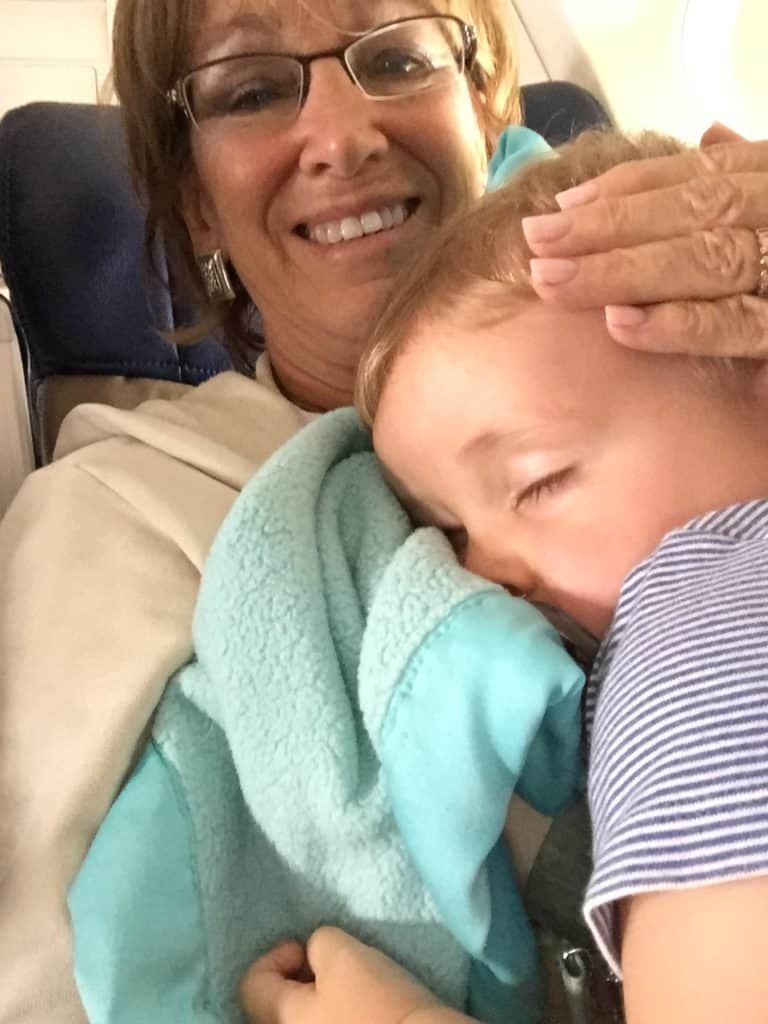 For the next two days, his fever was up and down and he was pretty miserable. Inconsolable at times. He refused to be held or even touched by anyone except for me or my husband. He was sleeping WAY more than normal and his appetite was diminished. Luckily he was still taking fluids. I had touched base with our doctor and was told that if his fever lasted more than 3 days, he probably needed to be seen.
On day four of his sickness, he woke up perky. His fever seemed to be really low if any fever at all and we were all very optimistic. He was walking around the house and we were seeing his personality come back. Yeah! But, that afternoon, after a long nap, we woke up feeling really warm. He had an underarm temperature of 102.3 so we decided to take him in.
When we got him out of the car at the hospital, I remember my husband commenting, "He's so hot, Polly." I remember responding, "Well, we are in the right place," not having a clue at how true that was. We got checked in and as we were sitting in the waiting room, Clay was laying on me, so hot and just, lifeless. He would hardly even move aside from an occasional twitch of his hand or leg. It was heartbreaking and scary.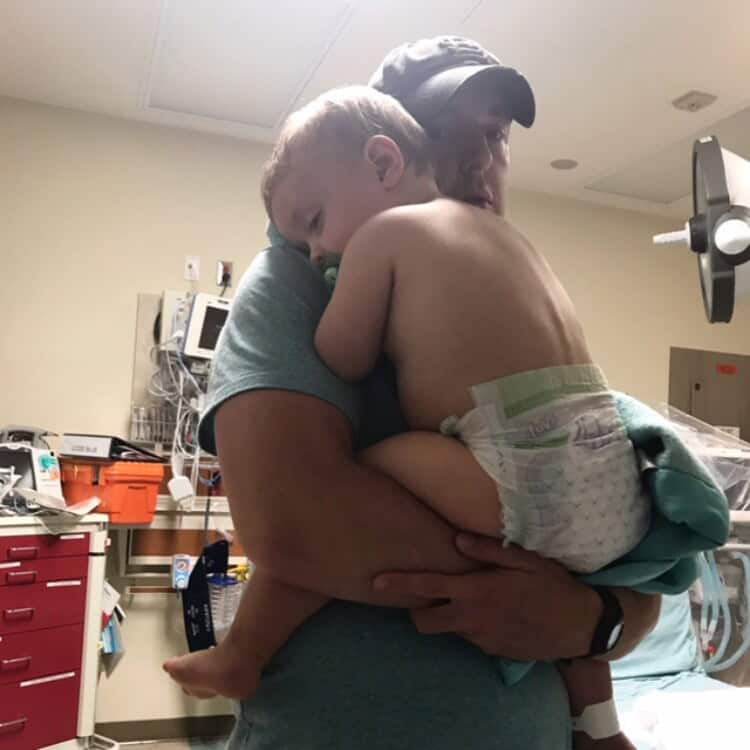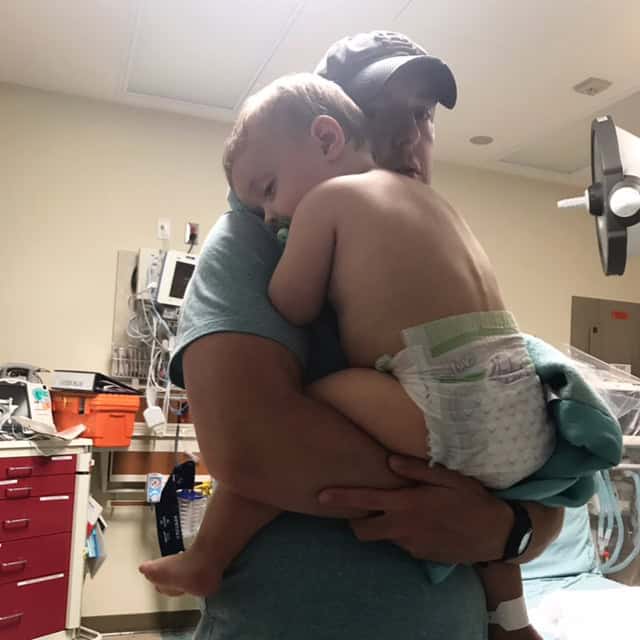 After a 20 minute wait or so, we were called into triage. They took his weight, height, medical history, and then his temperature. To get the most accurate read, they use a rectal thermometer. Clay didn't like it too much and I was trying to console him when the nurse read off, "106.3."
It seriously took me a few seconds to digest what she just said. I thought she mistakenly included the .3 and meant to say 100.6. Nope. He had a genuine temperature of 106.3. My husband and I looked at each other in disbelief. Luckily the nurses where cool, calm, and collected about it or I would have been freaking out a bit more. I mean, I didn't know humans could even have that high of a temperature and be ok!
They moved us to a room and instructed us to take his clothes off while they got some Ibuprofen. We were furiously texting family and friends, asking for prayer, and trying to figure out our next move. Luckily he responded well to the Ibuprofin and his fever began to break. One of the nurses we had said that in 40 years, that was the second highest temperature she had seen. She was surprised he hadn't had a febrile seizure. After further testing for RSV, Flu, Strep, all came back negative the doctor determined that it was likely a virus of some type that simply needed to run its course.
(It's worth noting that in retrospect, we should have asked for a blood test as well. It would have been helpful to know the white blood cell count to rule out other illnesses but we didn't know to ask for that at the time). Luckily, we were able to return home that night and Clay started to recover.
The next day his fever broke and he began to break out in a rash. I thought it was a common viral rash but texted a few mom friends to confirm. One of those mom friends (cough…Rachel…cough) weirdly likes diagnosing various illnesses. It was Rachel who texted back a link to Roseola saying she thought this is what he had. Turns out my co-blogger-co-author-co-business-partner-extrodinaire is also a part time detective. With of her spare time of course.
I digress.
After doing the "blanching" test on his rash, we confirmed with my pediatrician that it was indeed Roseola. Poor bud.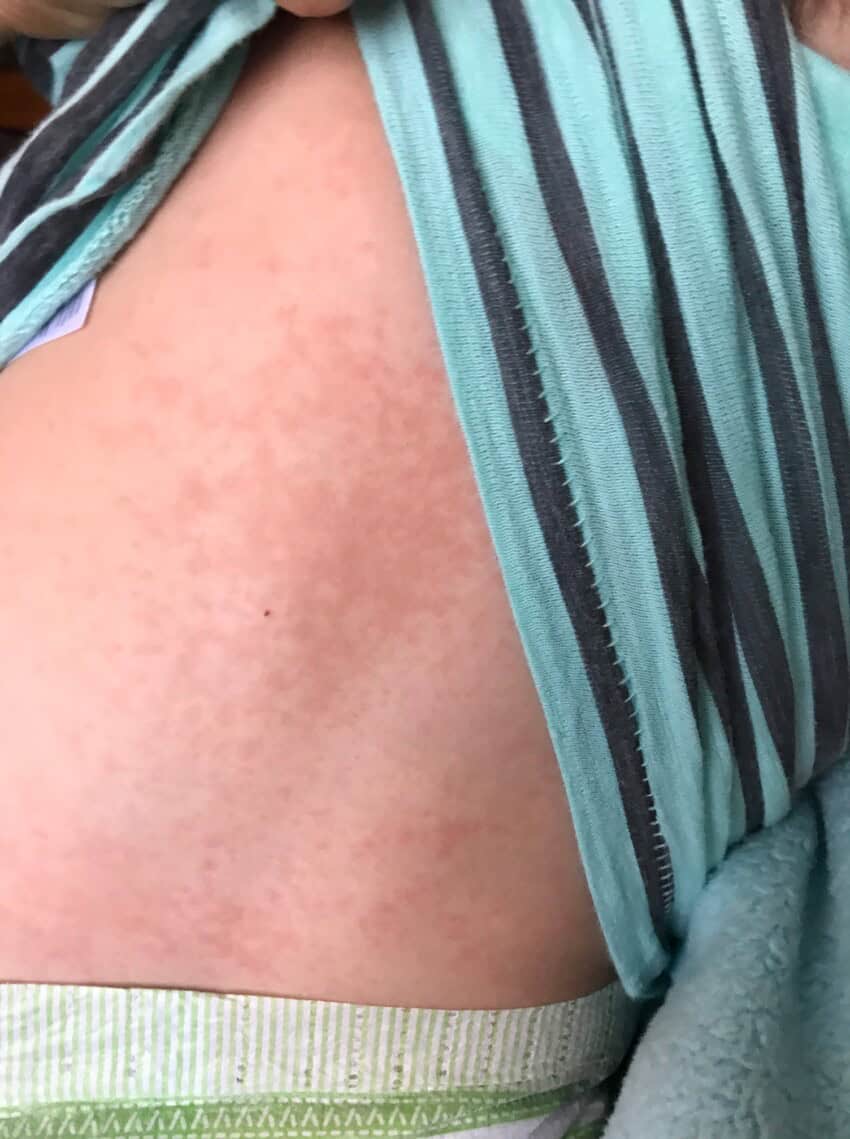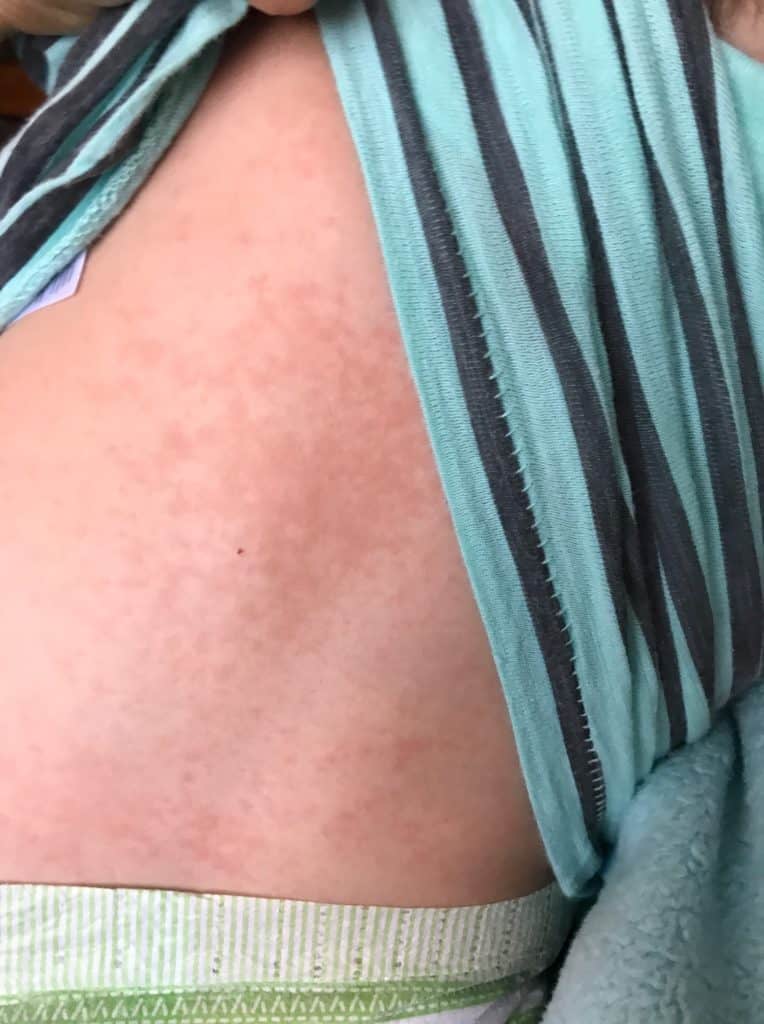 It was on the last day of our trip that Clayton seemed almost back to normal. While most people express sorrow that this happened while we were on vacation, I actually didn't mind the timing. Both my husband and I were around to tag-team holding him, the big kids were entertained, our meals were taken care of and was was housed up with two nurses. While I didn't like being away from a doctor that we know and trust, all things considered, it wasn't all that bad.
Here are a few more pictures to prove that we had some fun outside of the hospital… 🙂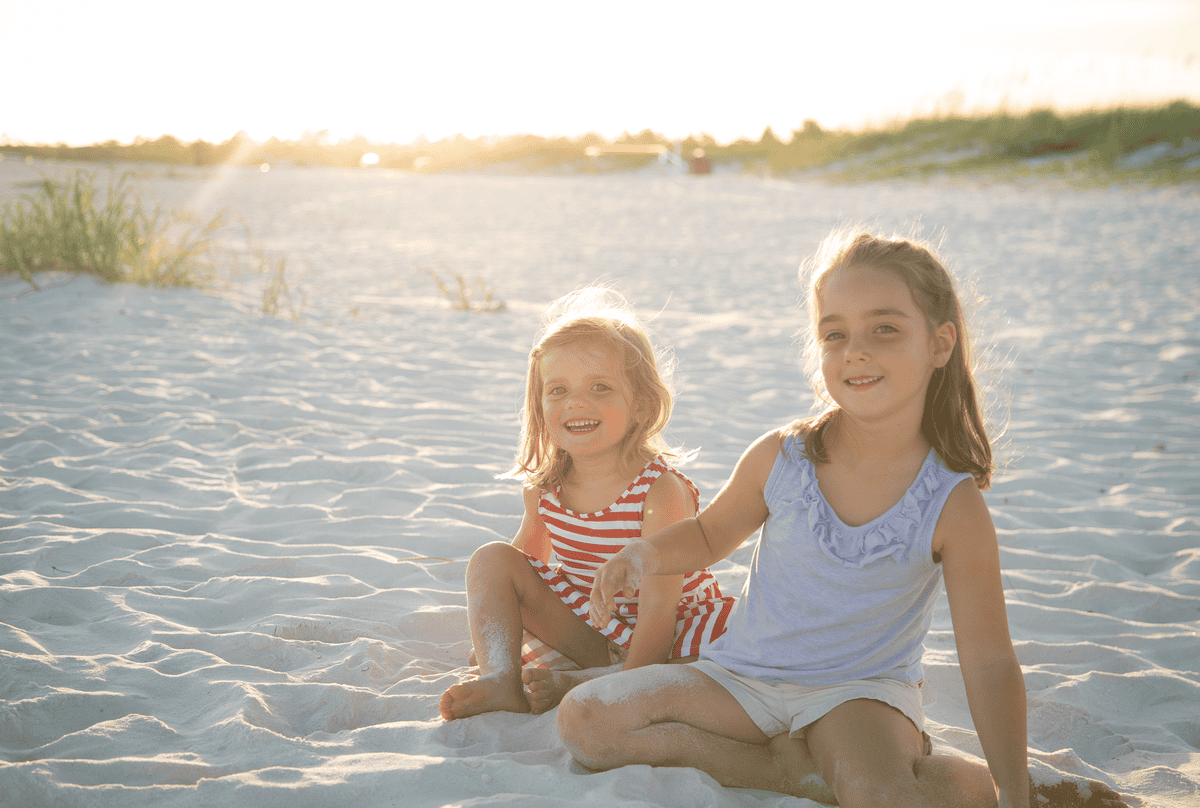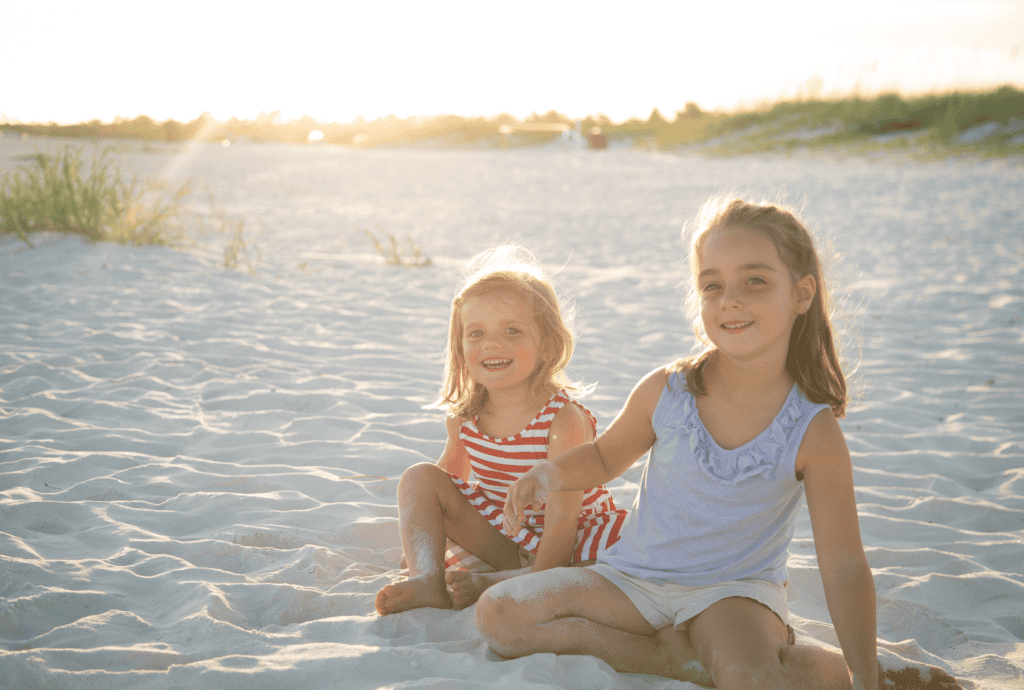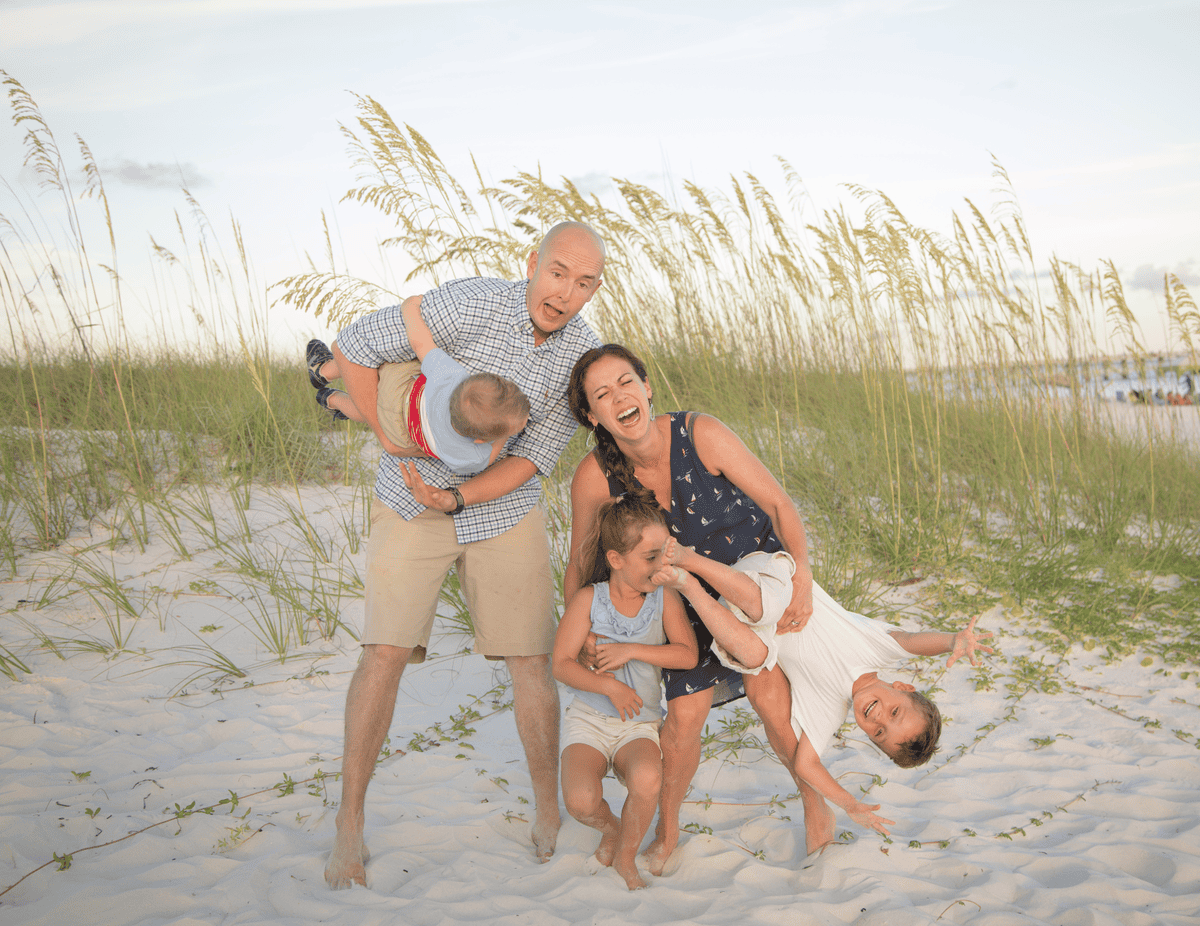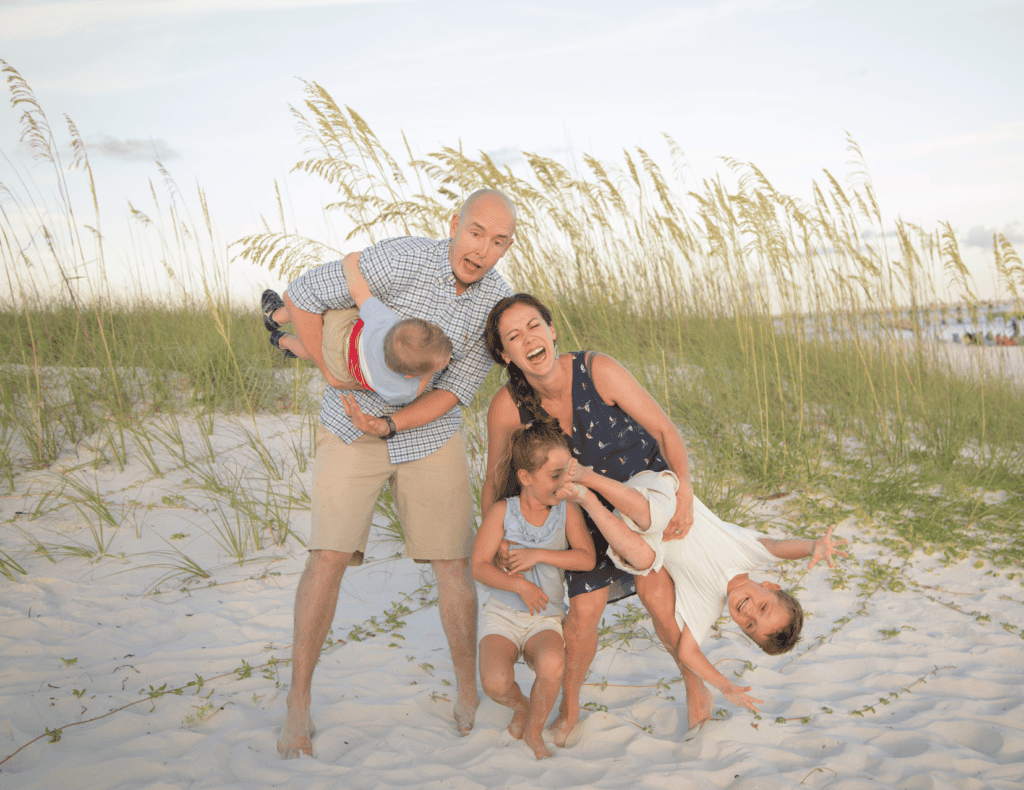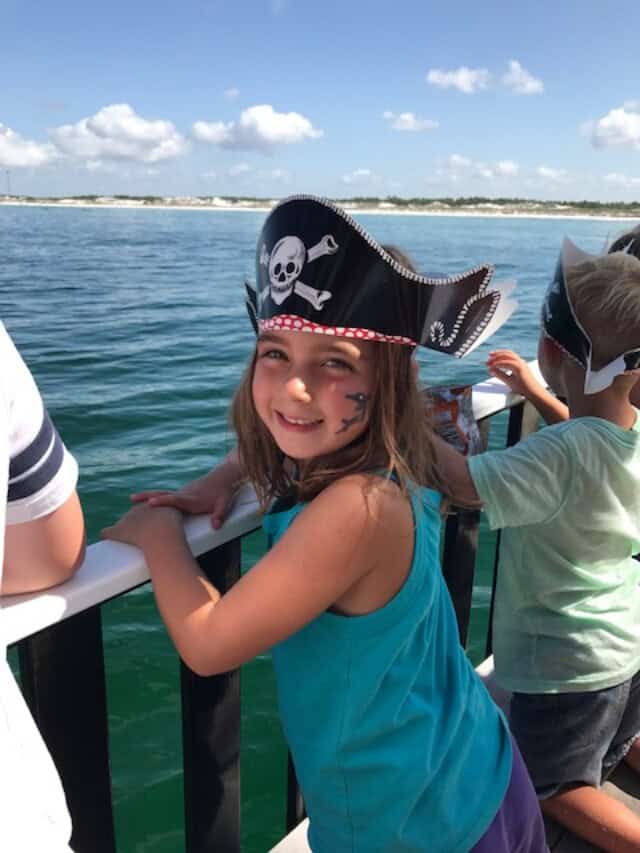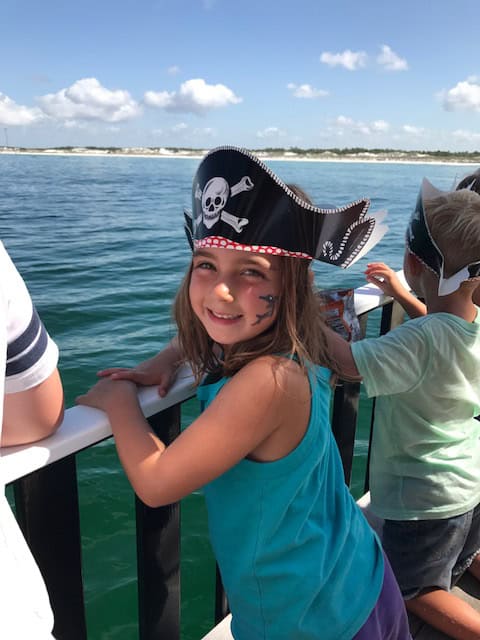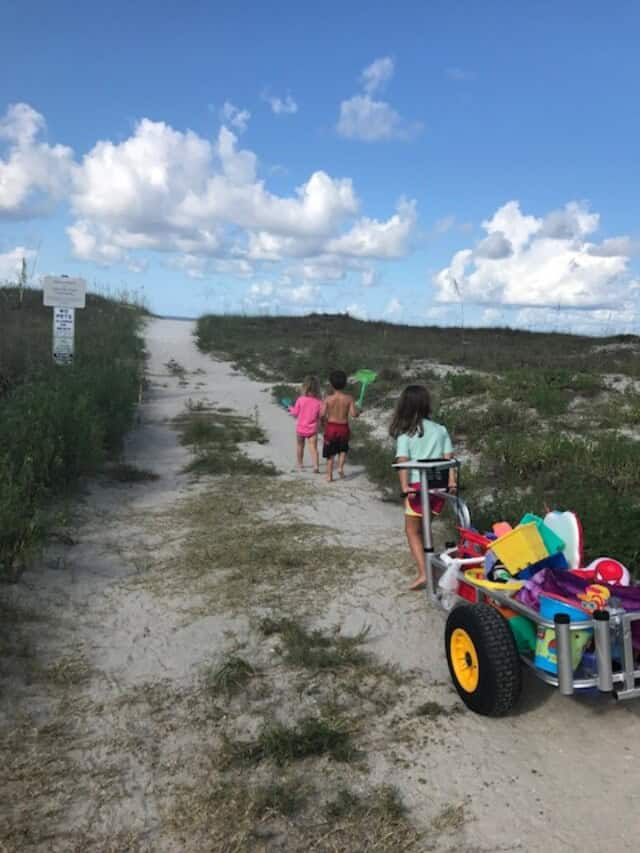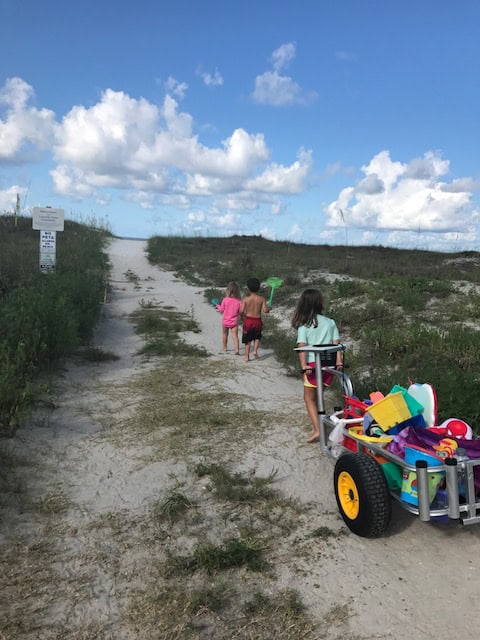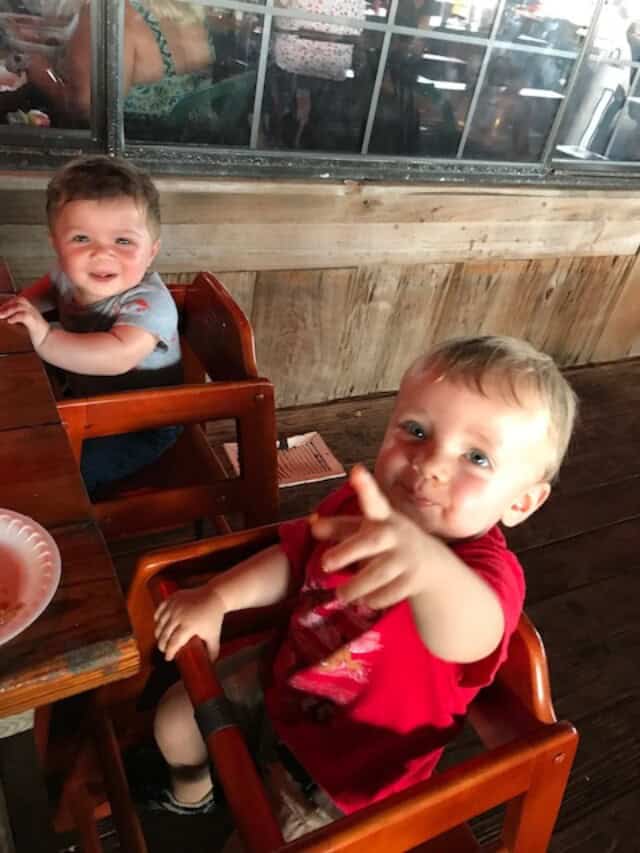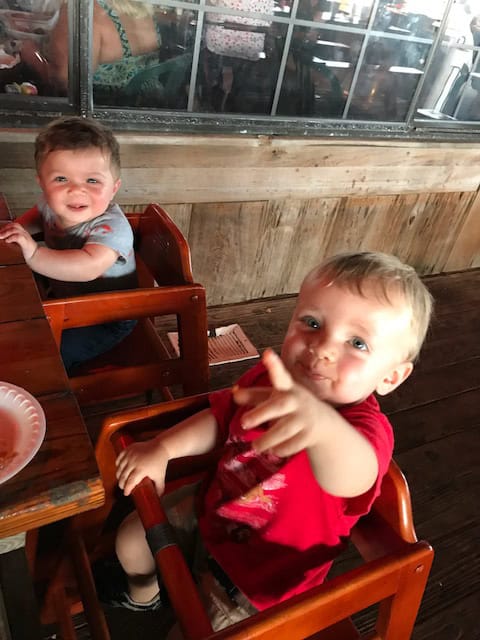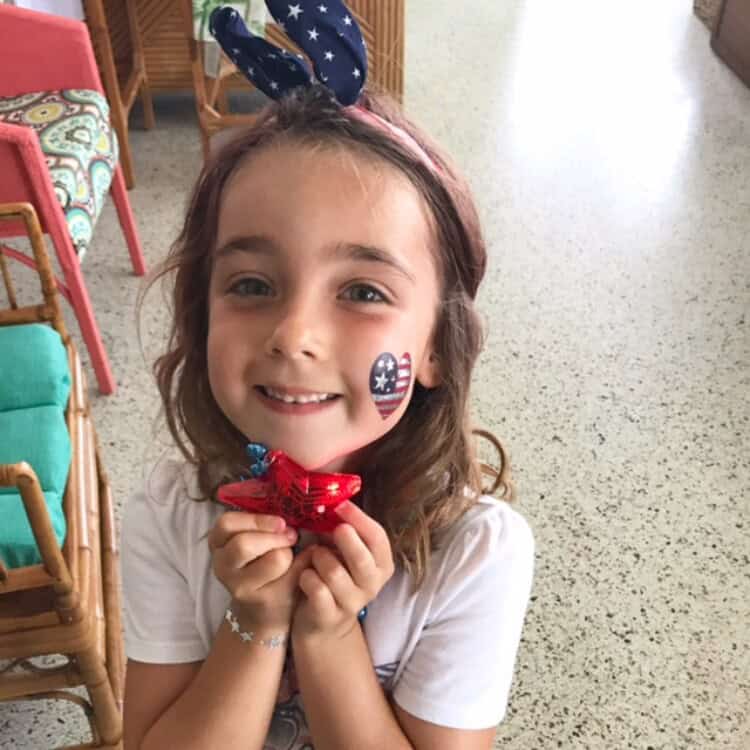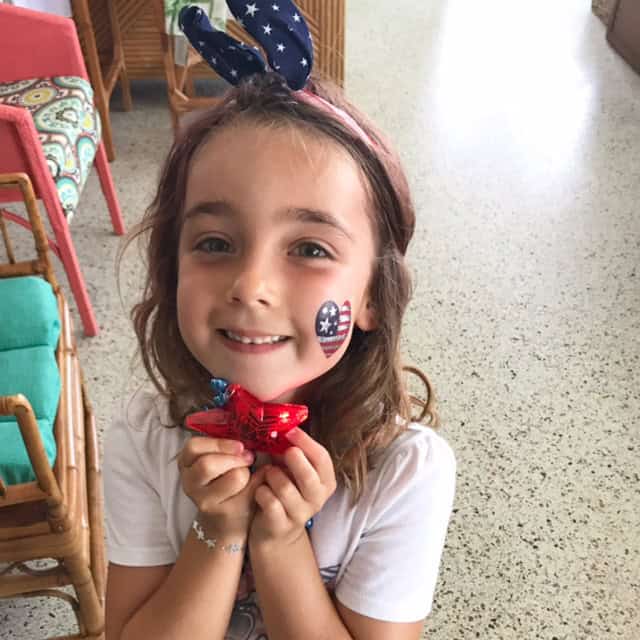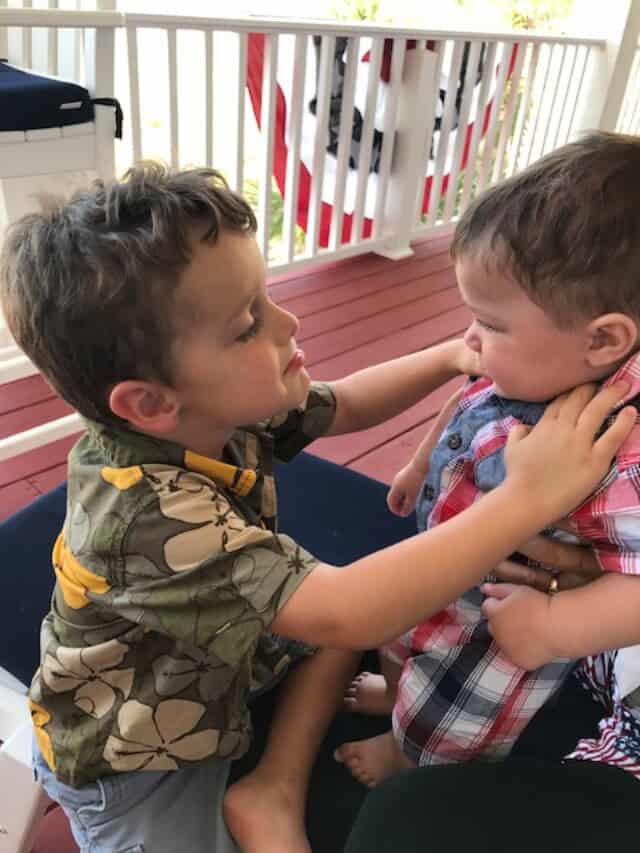 And one for laughs…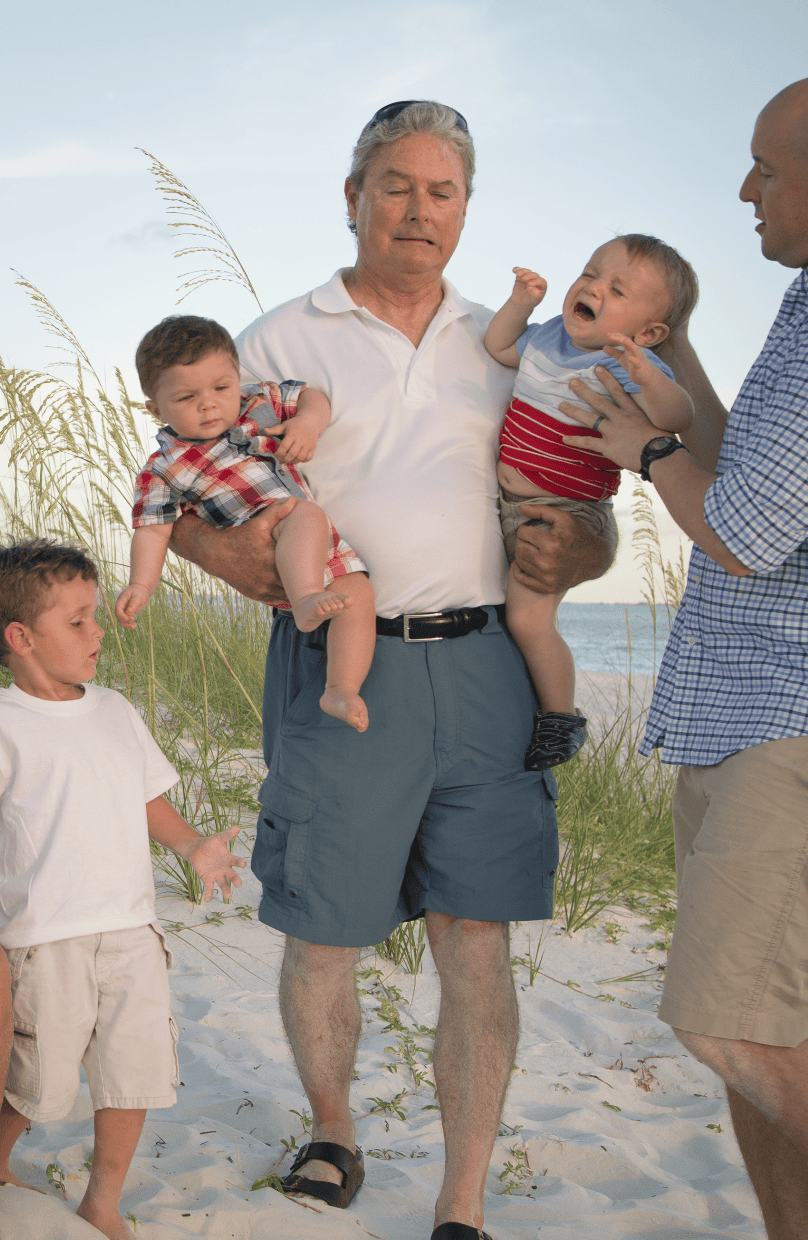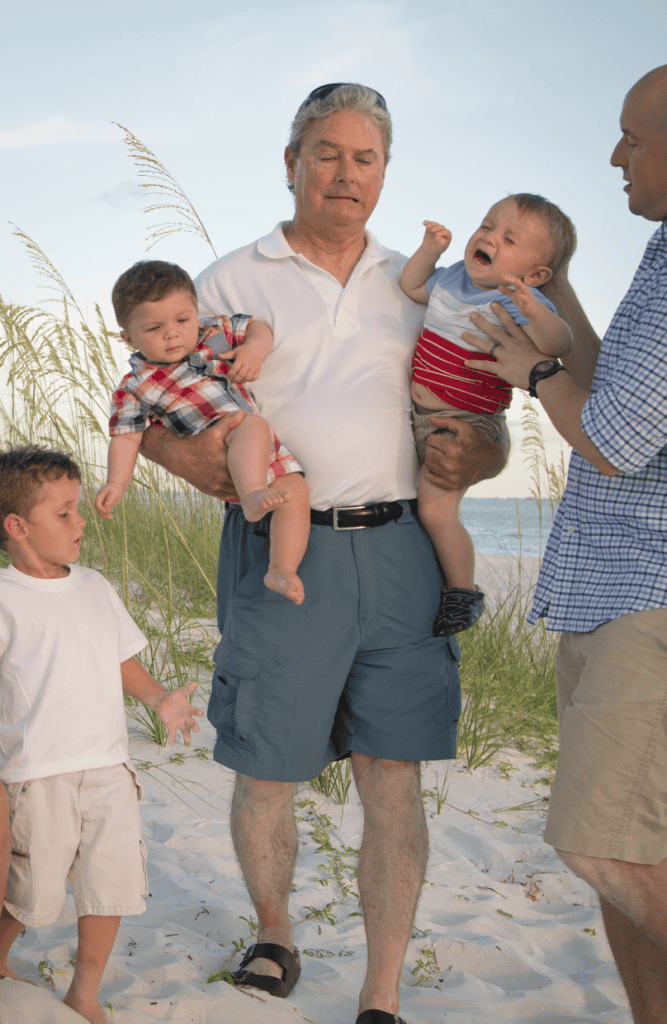 (Told you Clay didn't like anyone except his parents) 🙂
And one last one… My fave.