The Four Marriage Killers & Ways to Avoid Them
This post may contain affiliate or sponsored links. Please read our disclosure policy.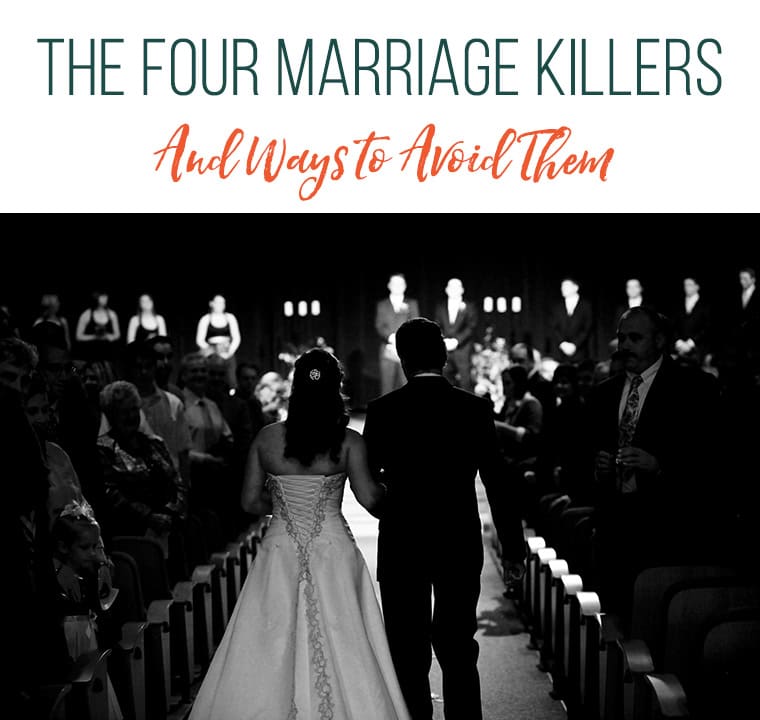 Caring for our Marriages
If we aren't careful, we can easily neglect the most important human relationship of our lives: our husband or wife. It's so easy to shove the care and nurturing of our marriages aside for "more important" things. A baby or toddler's needs feel much more urgent. Hungry kids speak out a lot louder than a starved marriage. Activities and TV shows replace date nights, and at the end of the day we have so little leftover to give to our spouse.
However, if I've learned anything in my 6 years of marriage, it's that the temperature of marriage infiltrates all other areas of my life. We're not going to have thriving kids if our marriage is drowning. Our home is not going to be a safe haven or a source of comfort if our marriage is cold. By prioritizing our marriage and giving it the attention it needs, we are indirectly nourishing other areas of our lives and the people in them as well.
The Four Marriage Killers
After studying over 2,000 married couples, Dr. John Gottman who wrote Why Marriages Succeed or Fail identified four communication behaviors if occurring repeatedly, are almost guaranteed predictors of failed relationships. In fact, it is said that Dr. Gottman could simply listen to a couple's argument and make a very accurate prediction about the future outcome of the marriage.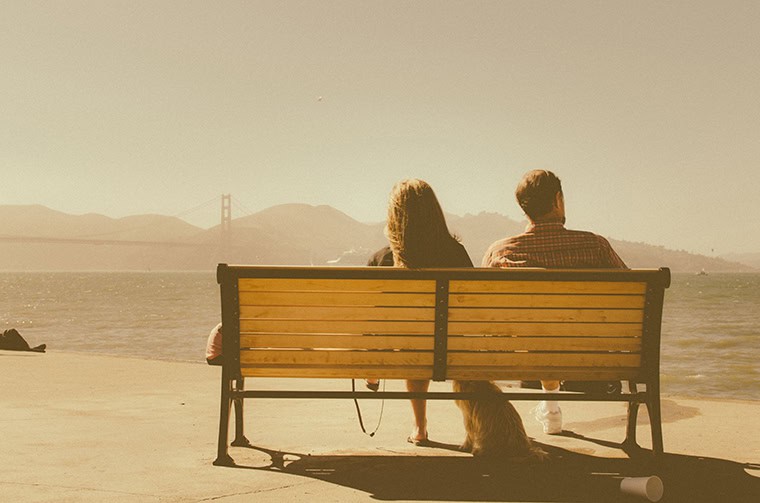 Pretty intense stuff, right? Now that I have your attention, take a look at the four behaviors below and ask yourself if you are guilty of any of these. It's probably worth noting that we are all guilty of most of them at some point or another. I think the key question is, "Is this an ongoing pattern in your life?"
1. Criticism
What it is: Criticism is pointing out something negative by blaming a personality flaw versus the actual behavior. It is about who a person is. It is a form of verbal abuse and an attempt to tear down the other person's self-esteem in order to obtain the outcome the critic desires. It's character assassination.
What it looks like: "You always…" "You never…"
Antidote: To combat criticism, use a gentle start up to a conversation. You can complain without attacking or blaming the person. For example, instead of saying, "You're so lazy around the house," try saying, "I feel frustrated that you don't help with the dishes."
2. Stonewalling
What it is: Stonewalling is behavior that shuts off communication and is used as a weapon of manipulation. It's known as the silent treatment. The listener withdraws from the interaction and is simply silent. It is sometimes a way to shut out stimulation when feeling attacked.
What it looks like: The stonewaller just shrugs his shoulders, rolls her eyes, walks away, or responds with a cold, "I'm fine." A stonewaller is simply unresponsive to the spouse.
Antidote: Learn to self-regulate and process your emotions when under stress. Even simply communicating that you're feeling overwhelmed and attacked and need some time to process is a step in the right direction. If you find yourself consistently resorting to this behavior, it would be beneficial to seek out some counseling to understand why this is your default response to conflict.
3. Defensiveness
What it is: Defensiveness is a tool used in a conflict where you have completely shut out what your partner is trying to say and instead you are blame-shifting and avoiding accountability for your part in the conflict. It is used to protect against feeling blamed–a form of counterattack.
What it looks like: "It's not my fault!" "Well, YOU were the one who…" "Why are you blaming ME, when…"
Antidote: Realize that in every conflict, there is sin on both sides. Accept responsibility for even part of the problem. Demonstrate a willingness to see your role in the problem.
4. Contempt
What it is: Once criticism has taken root, the heat can be turned up to contempt. It's diminishing another person in order to belittle or put that person down.
What it looks like: Portraying harmful feelings of disgust and disrespect. Mockery, name-calling, sneering. Hostile humor. Tone of voice is the most powerful weapon in contempt.
Antidote: Build a culture of appreciation and respect. Look for the good in the other person. Seek to restore the relationship through humility and asking for forgiveness.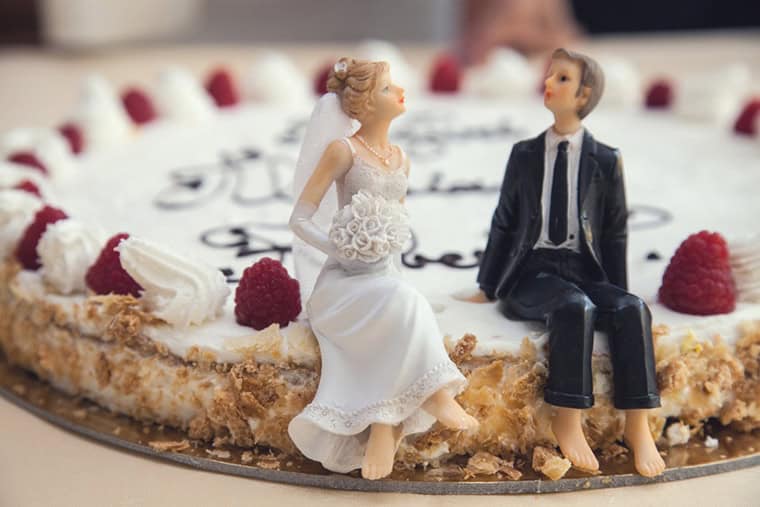 Like I said, I think it's important to remember that we are all probably guilty of a few of these behaviors on occasion. However, a pattern of these in your relationship should really serve as a red flag for you and your partner. Dear readers, there is NO SHAME in going to marriage counseling. I can't tell you how many people I love and dearly respect who have walked through dark seasons in their marriages and have had to seek out help. In fact, I'm going to go out on a limb here and say that almost every marriage could probably benefit from counseling at one point or another. Your marriage is worth the time, financial resources, and effort.