A Third Kid is Like…
Updated: 11/13/20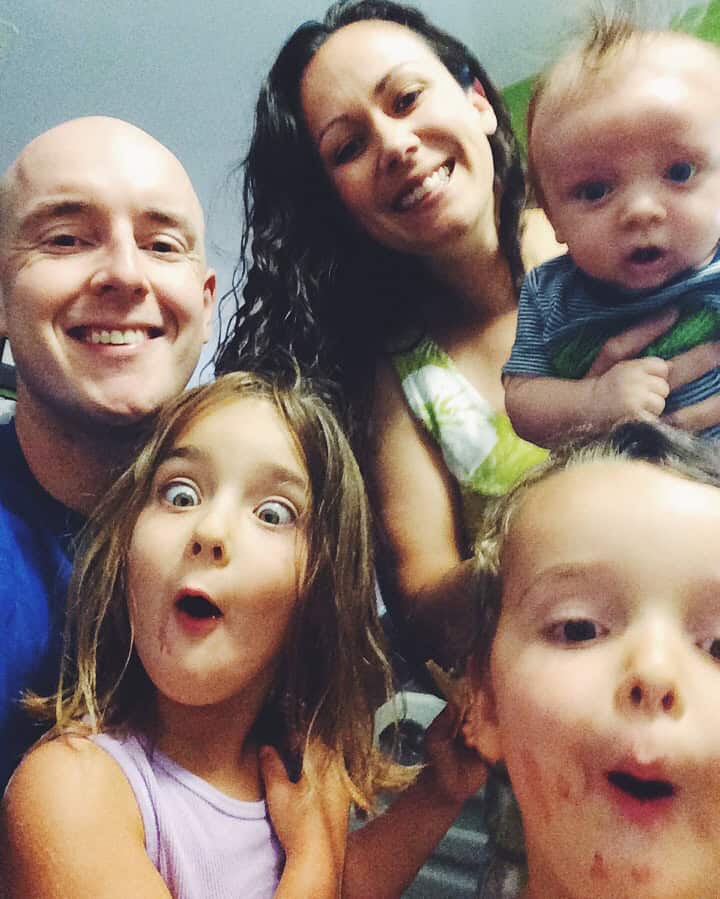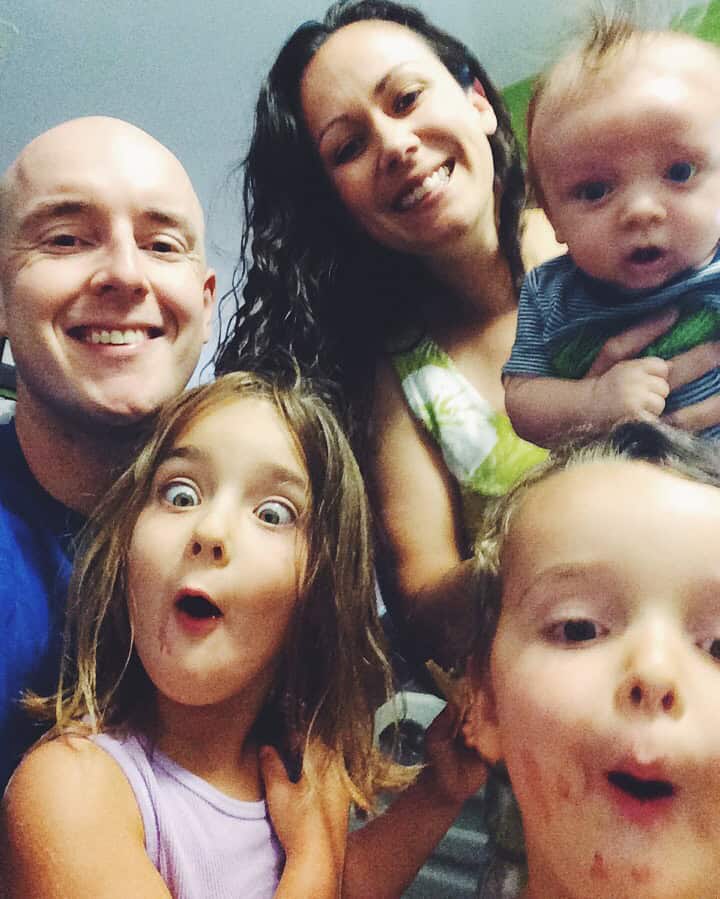 "So, how is life with three kids?" is a common question I've been getting these days.
It's such an innocent question that I can answer in one sentence or in three hours.
And, as with most things in the realm of parenting, one's experience is entirely dependent on the existing family dynamics. So much of the transition is affected by the state of your marriage, the ages and temperaments of the older kids, the external factors (work, extended family's availability, etc.), and the health of your spiritual life. So, when someone asks me how it is having a third kid, I speak entirely out of my experience when I say it is a wonderful crazy.
Having a Third Kid is Like:
Realizing it's an act of God if you are able to get all the kids to bed by yourself.
Being totally over the embarrassment of a crying child in public. Totally over it.
Wondering how the heck a babysitter is going to juggle all three when you can barely do it yourself. It's leaving the house and saying a prayer for them and promising them they have done their job if all three are alive when you get home.
Needing help. From everyone.
Operating as a team more than ever. There has to be constant verbal communication between team husband and wife or team parent will quickly go under.
Nursing or pumping in places you never thought you would.
Being OK with the baby not being on a routine or schedule. All you need from them is to just go with it.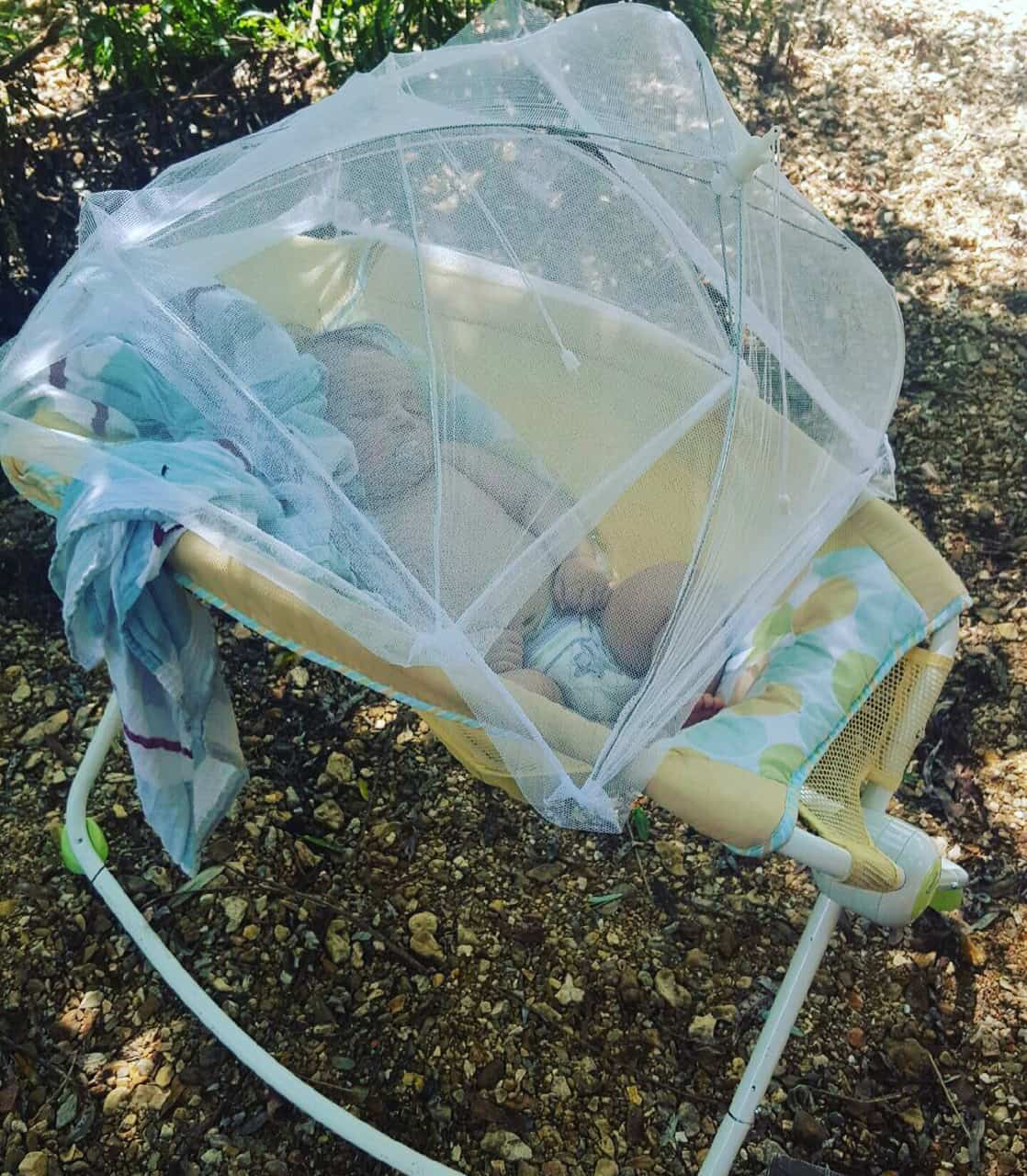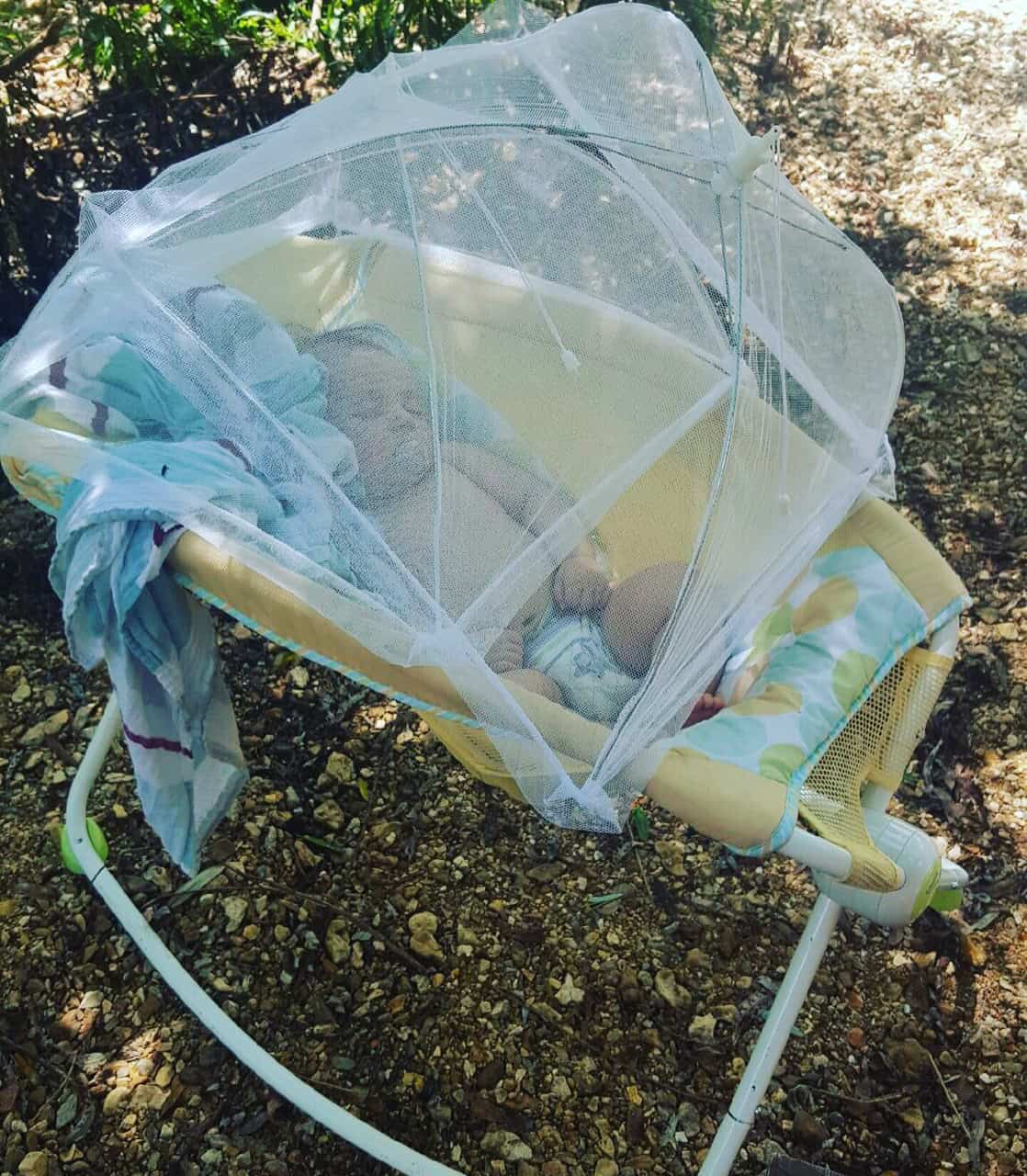 Being tired. All the time. But being too busy to notice unless you sit still for more than 5 minutes. By that time you are dozing off.
Embracing that it is nearly impossible to leave the house without some sort of spill, stain, or kid fluid on your clothes.
Realizing that there will always be one kid in a funk, bad mood, or tough stage.
Lumping together the older two as one package deal. The baby is doing his own dang thing.
Baby wearing. All the time.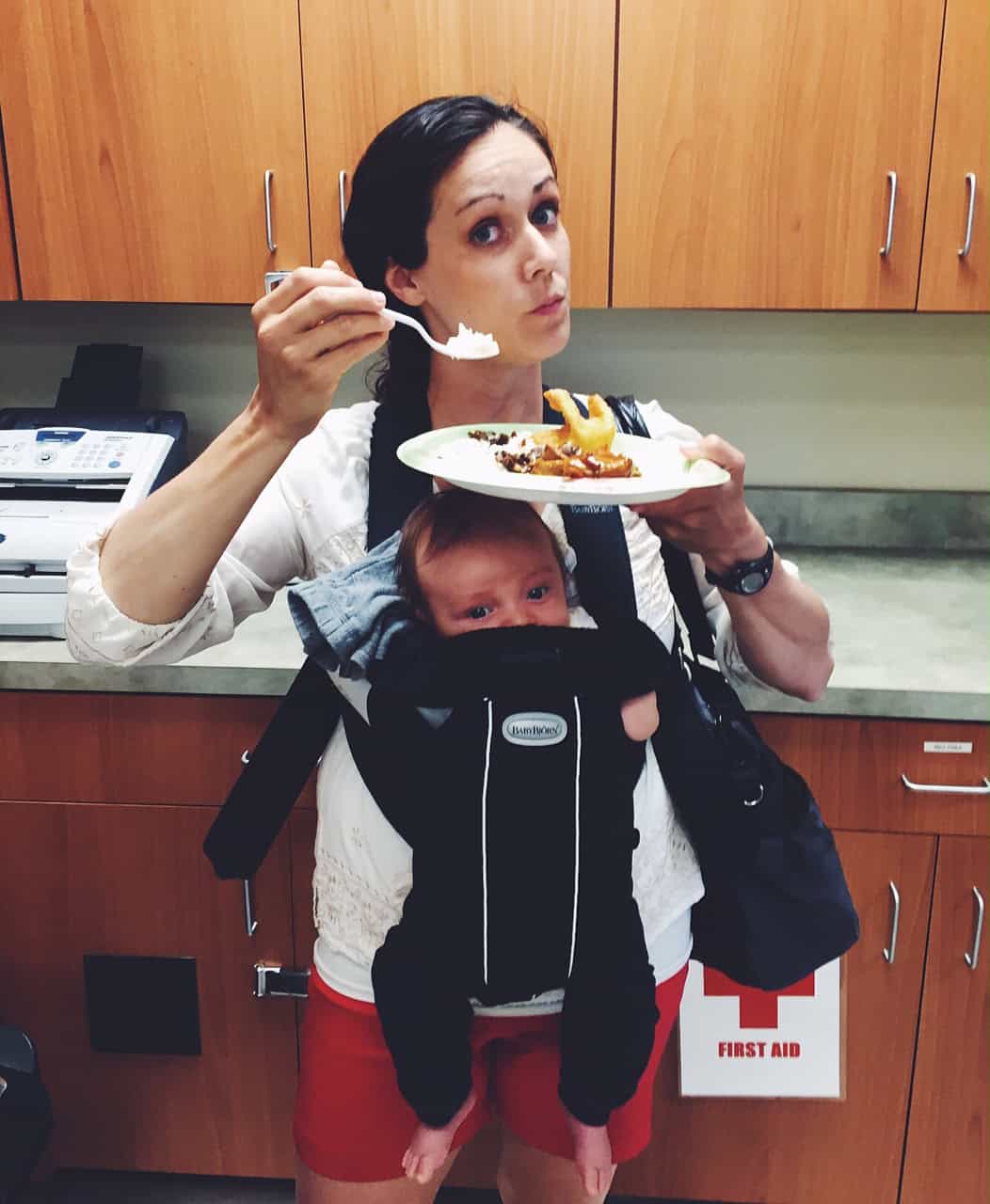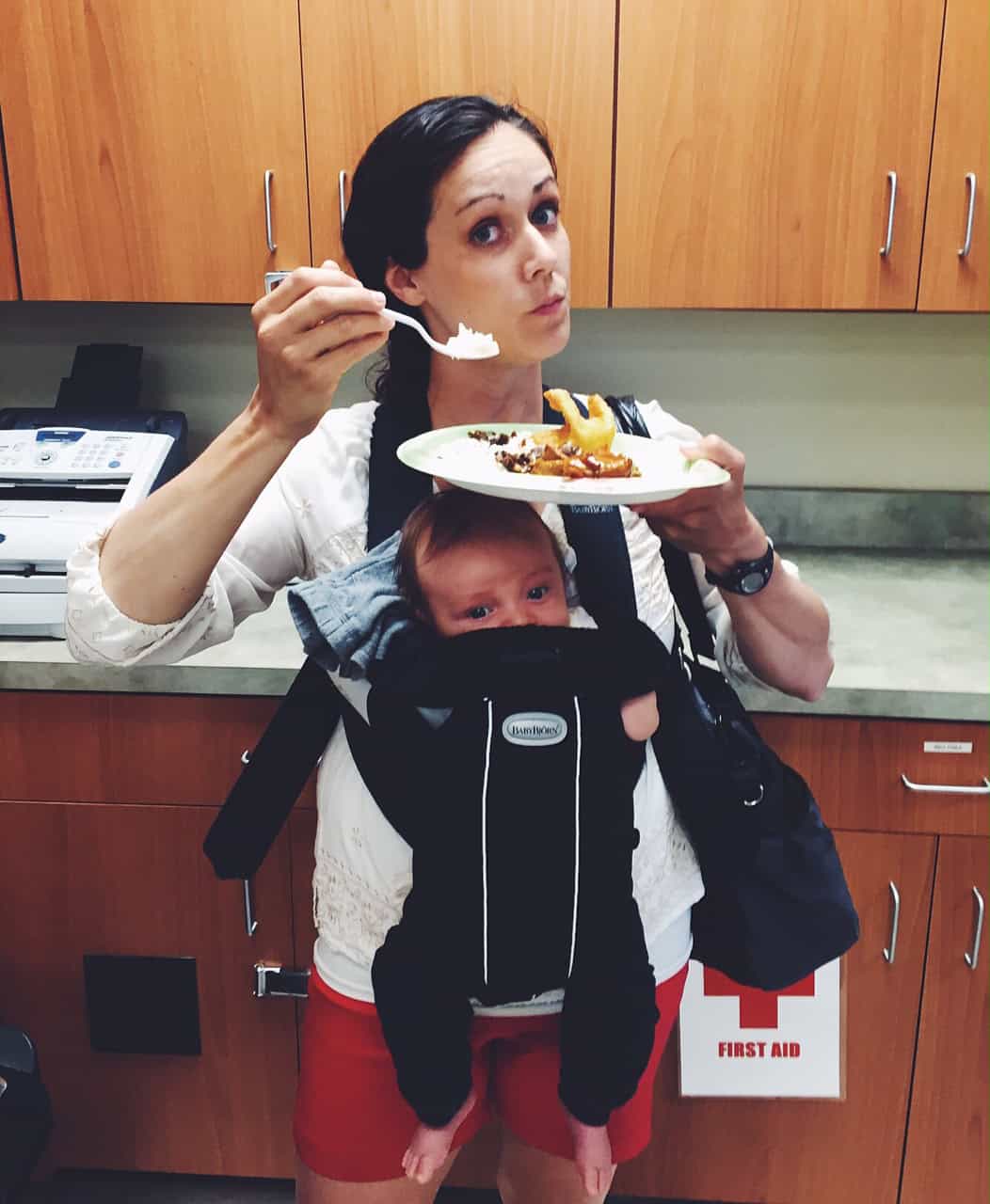 Finding fresh joy as you see the older siblings dote over the new baby.
Never sitting through an entire meal. Never.
Having a deep appreciation for running errands without any kids.
Having an equally deep appreciation for businesses with drive-throughs or delivery.
Losing shoes and socks. All the time.
Soaking up and enjoying the baby stage more than ever because you know how fast it goes.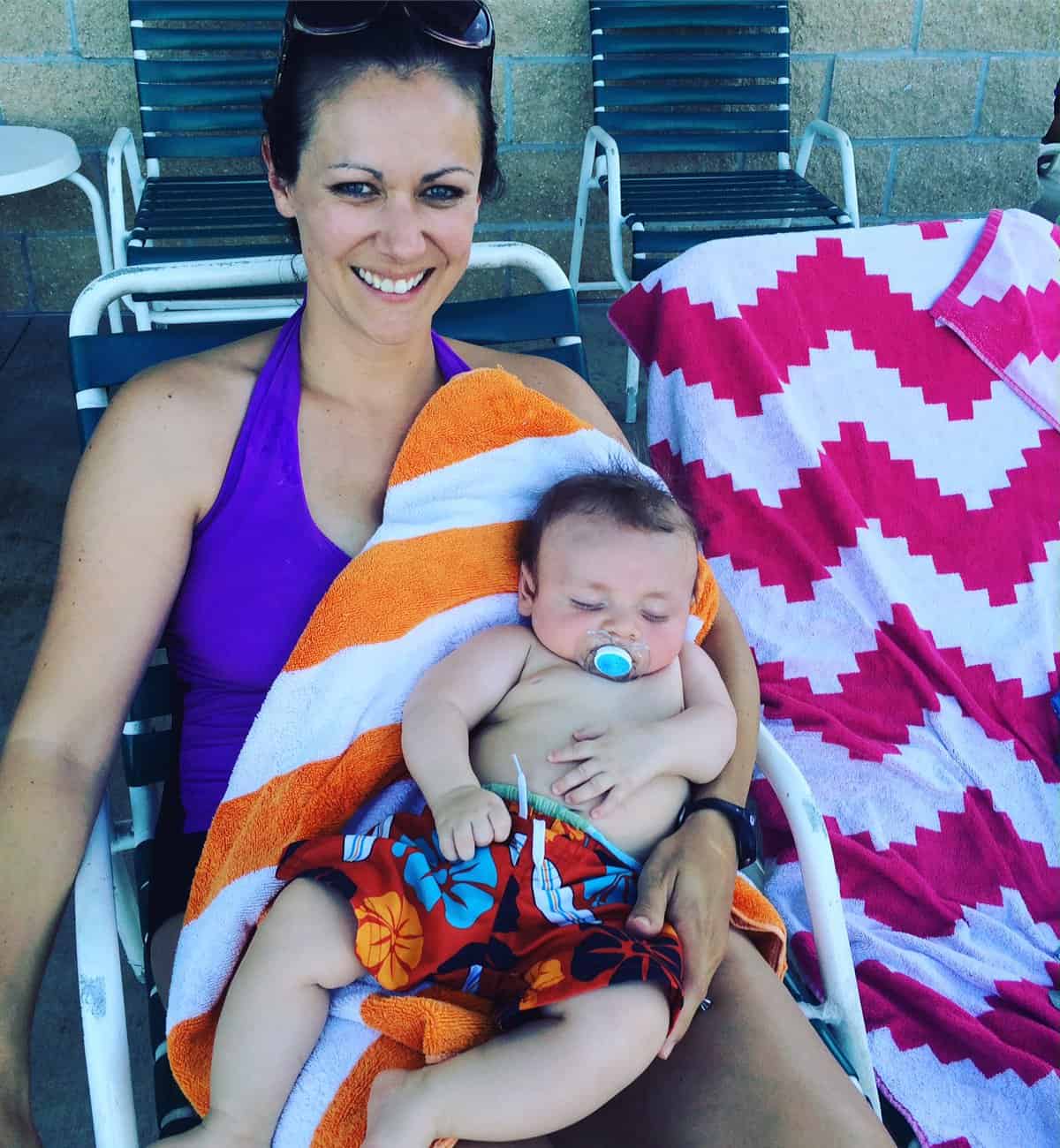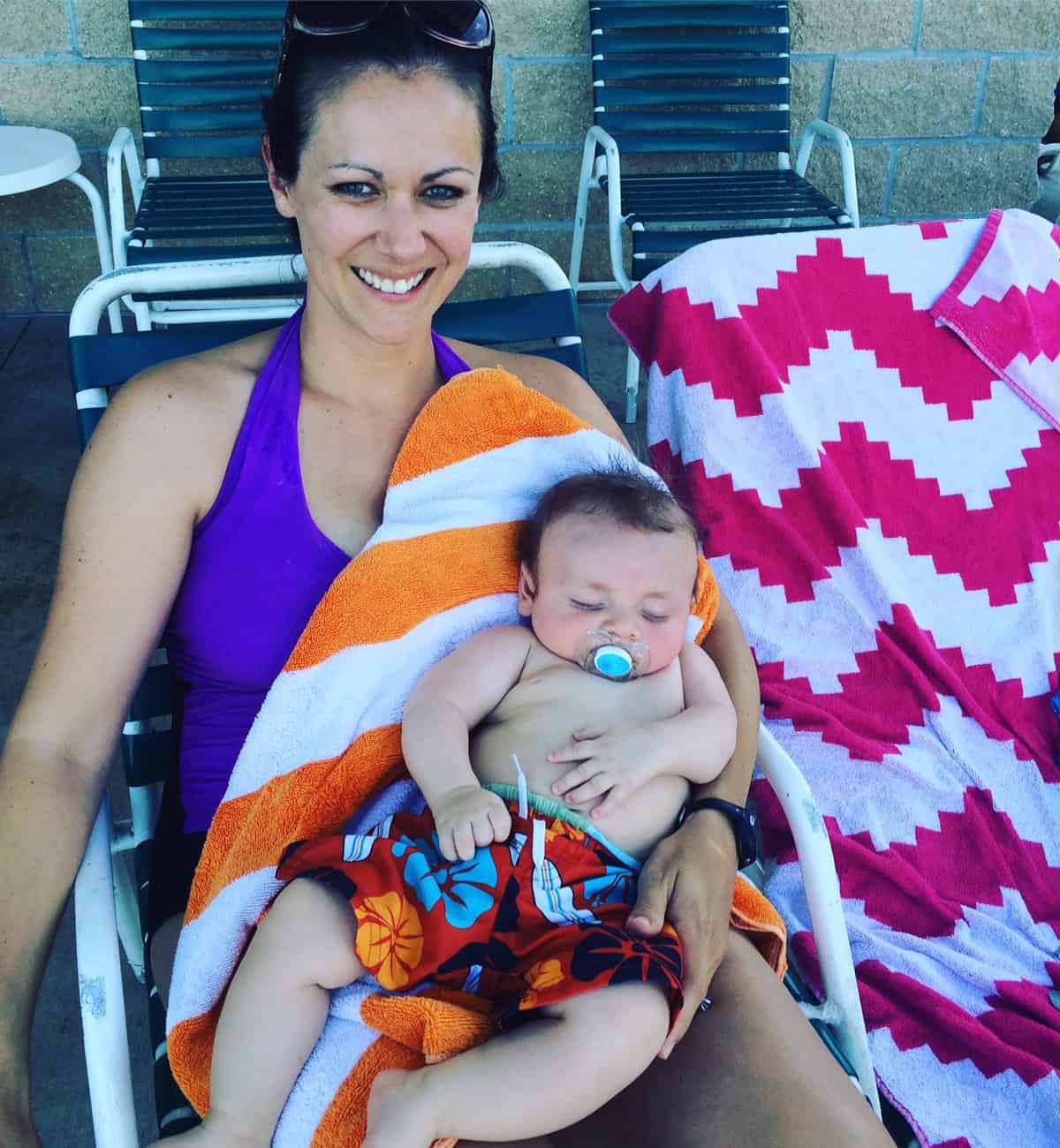 Being thrown into a time warp because the baby is wearing one of the older siblings clothes.
Mixing up the kids names. All the time. Even calling them the dog's name sometimes.
Breaking the baby "rules" more than you ever thought you would.
Staying up later than you should because it's your only kid-free time with your husband.
Having a small (but very quiet) celebration when all three are asleep at the same time.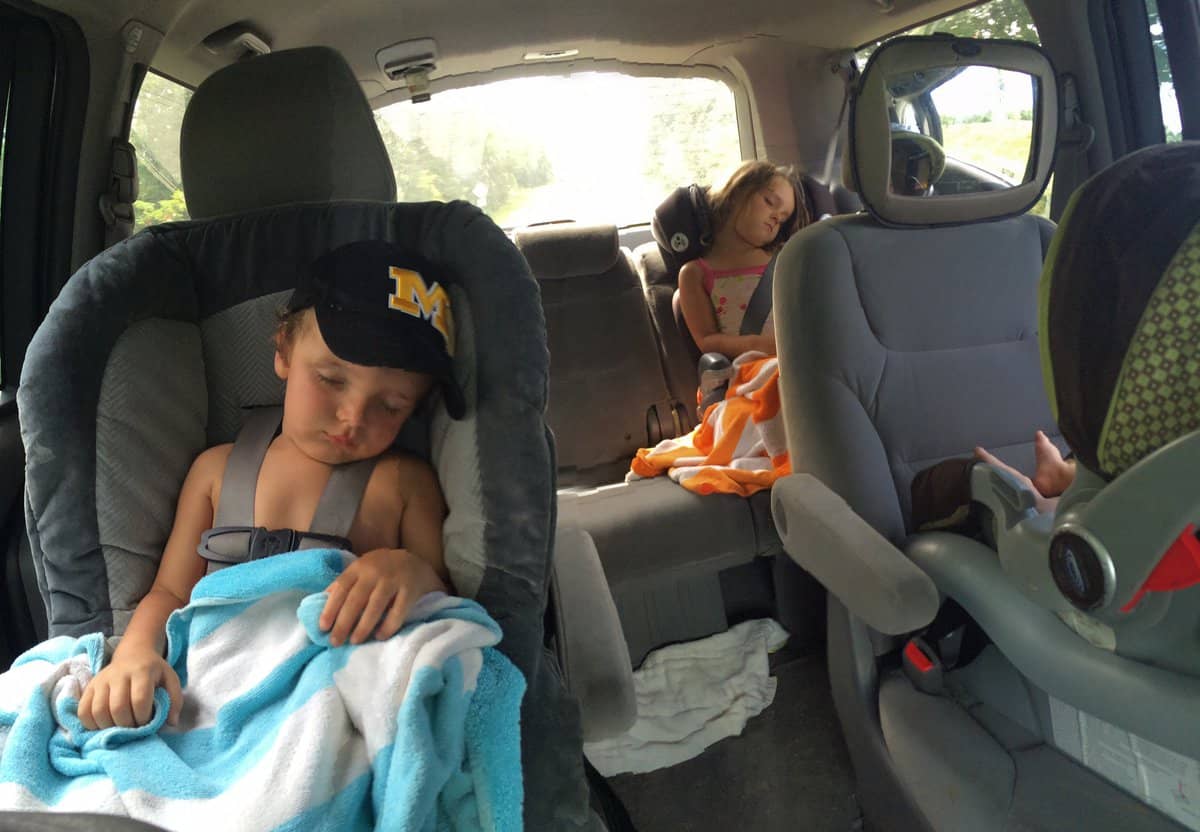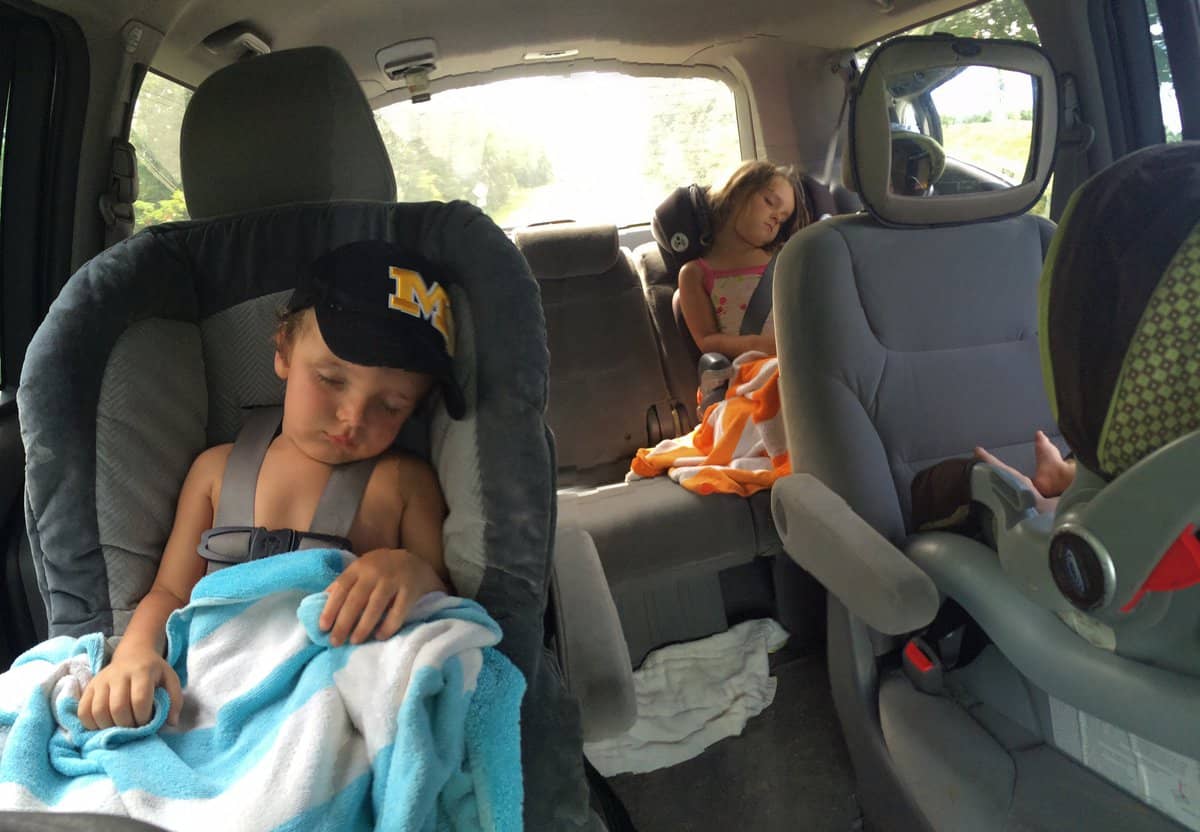 Nobody offering you baby advice anymore.
Being OK with the baby not doing what "they should." Because you know they will eventually work it out.
Realizing it's been months since you've spent any kid-free time with a friend.
Delighting in the ways they are similar and different than their older siblings.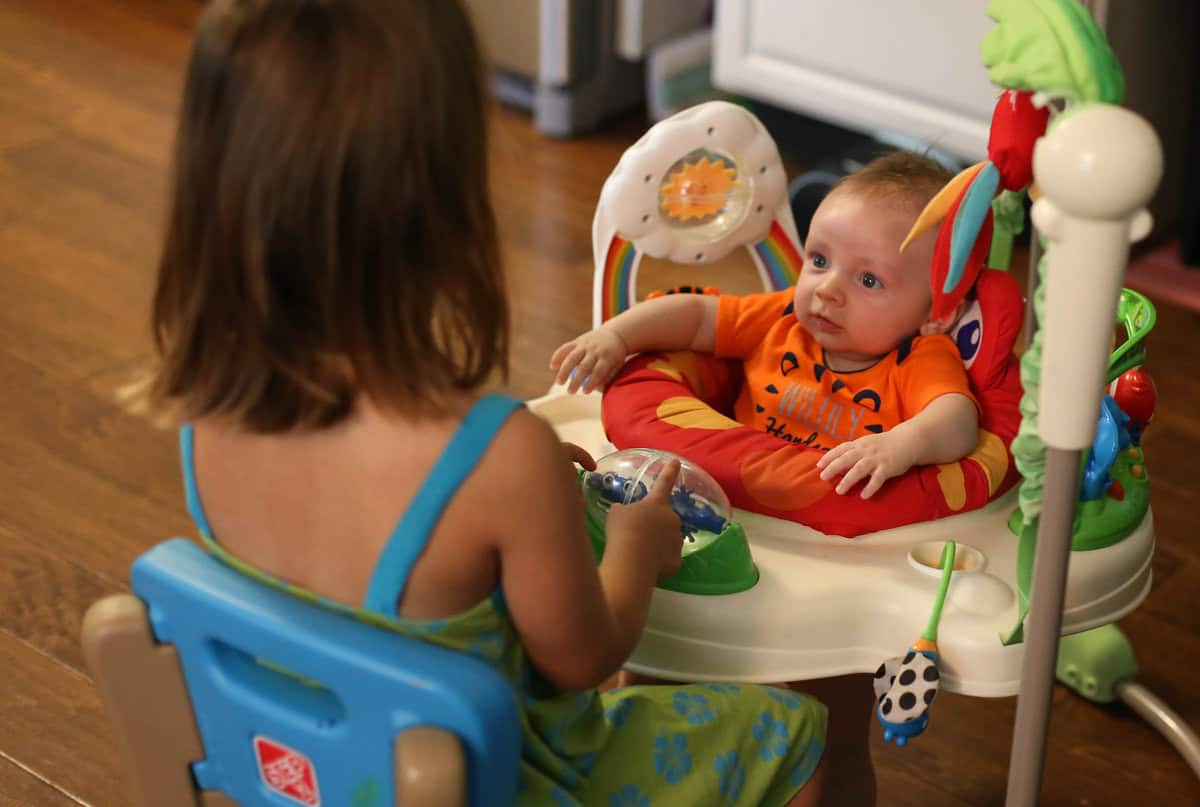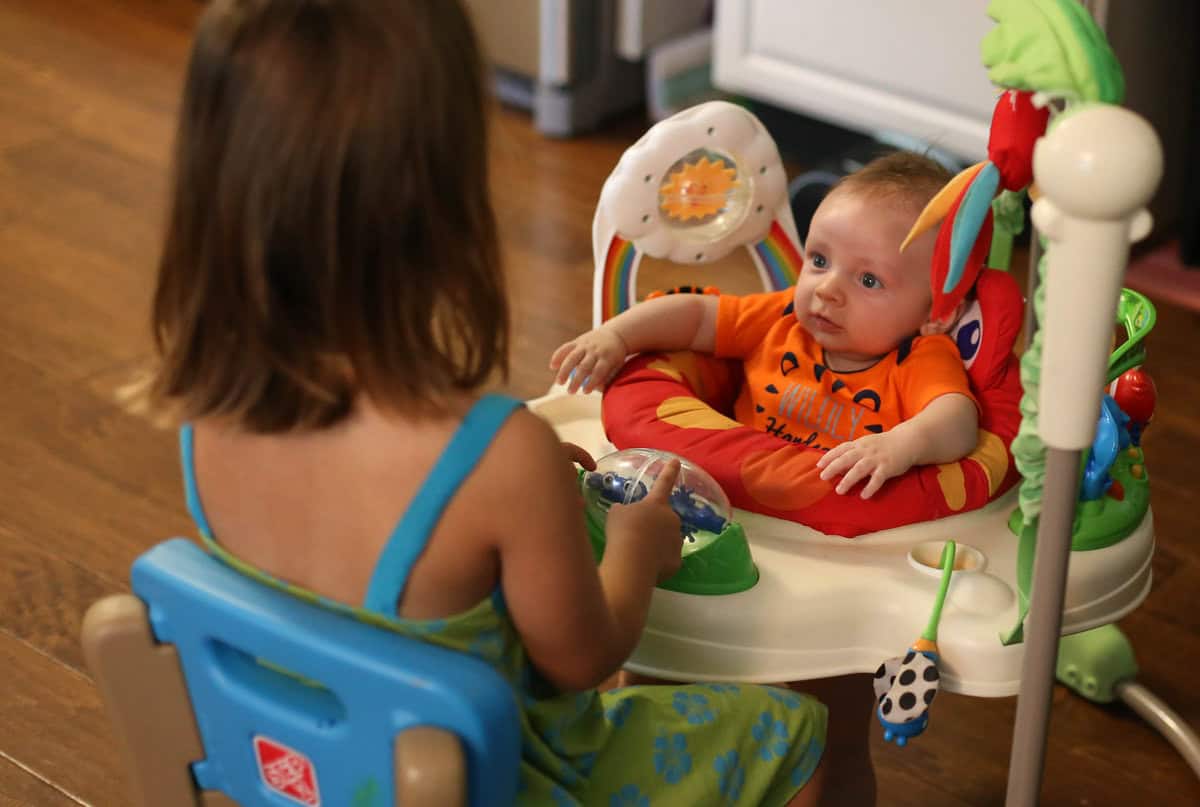 Very. Loud. Car rides.
Realizing you are more capable than you ever thought you were.
Your potty-trained child decides to revert for a while. You know it's normal but it is more annoying than anything.
Letting kids get away with WAY more than you ever thought they would because you simply don't have time to fight the battle.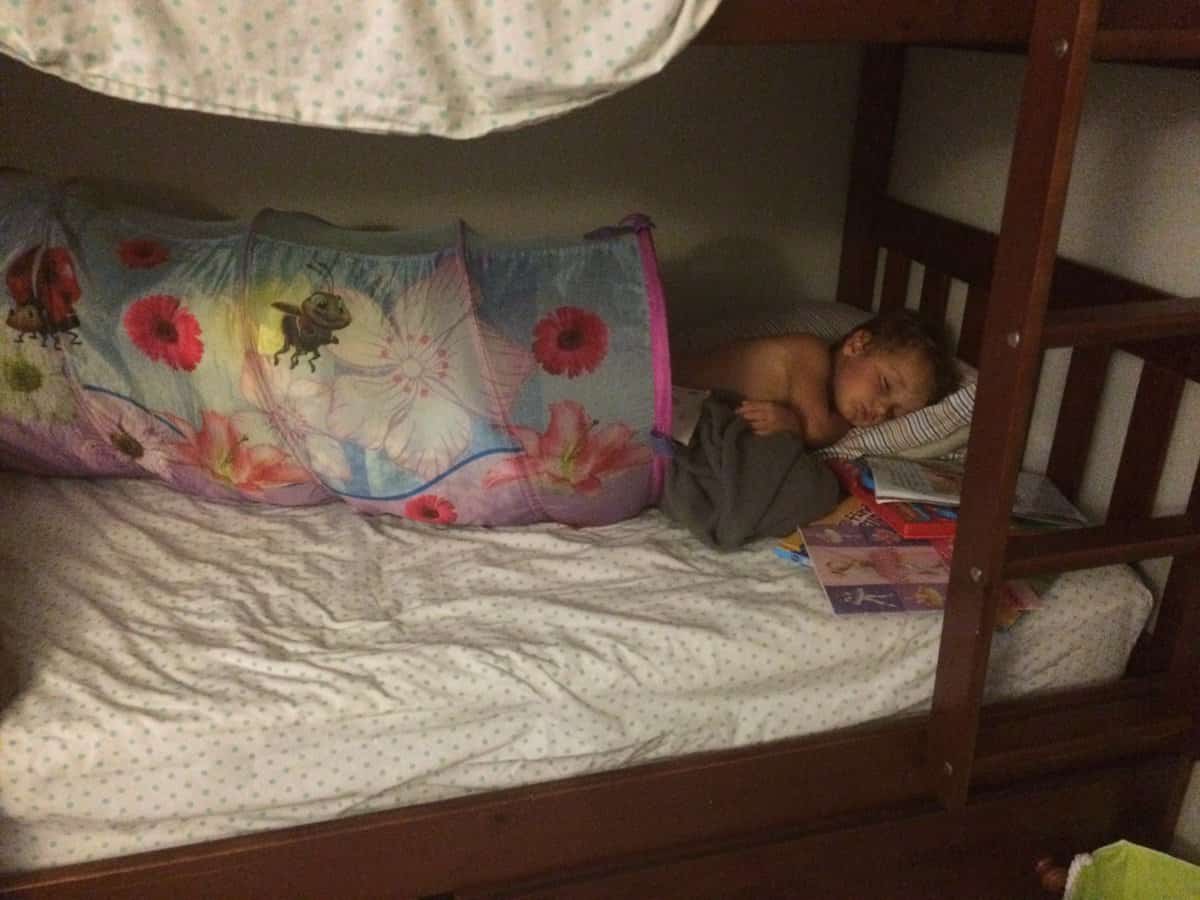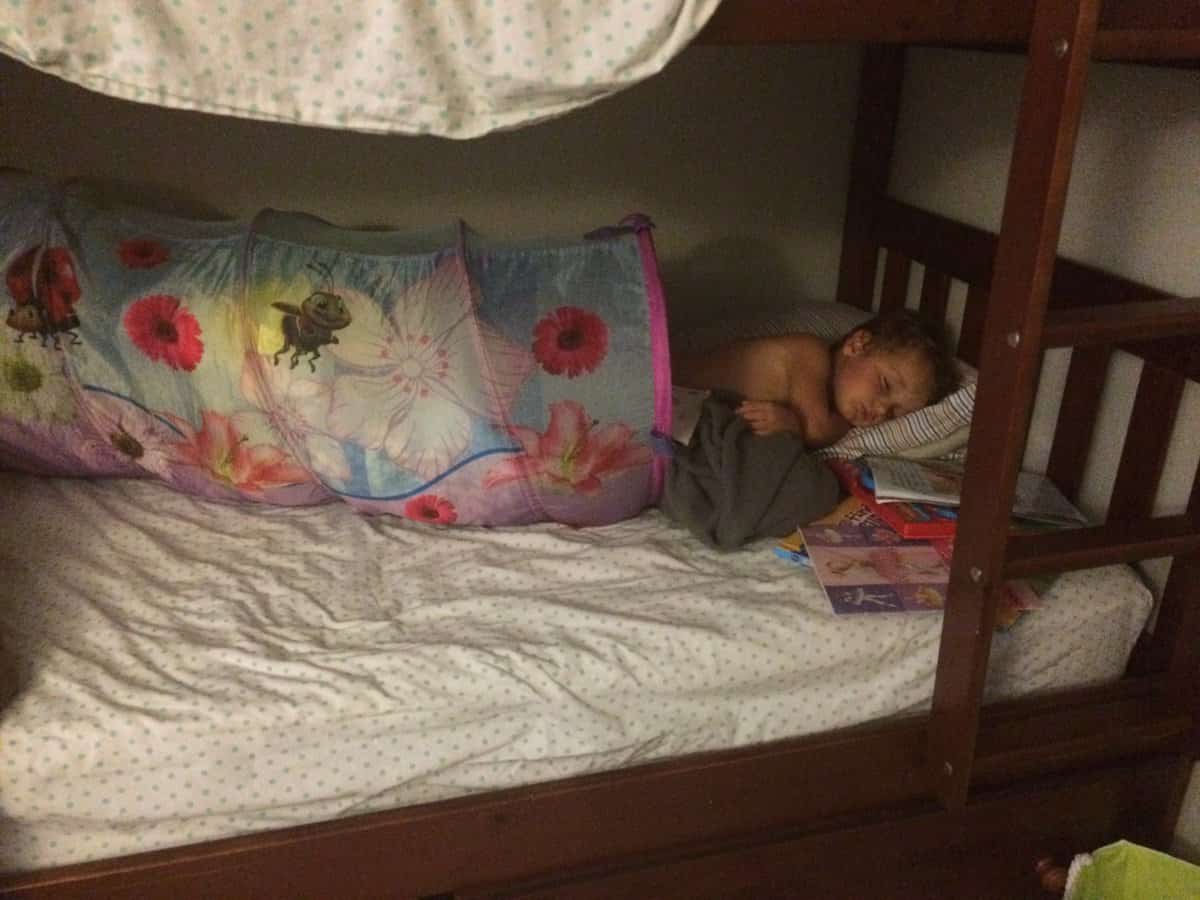 Letting your standard of clean slide a bit further down the scale. You can only do so much.
Loving the excuse to go nurse because it's your only quiet time with the baby.
Napping through the night.
Not feeling bad about not playing or talking to the baby because there is so much stimulation going on around him. And kids in his face. And grabbing his hands. And sucking his toes. Gross.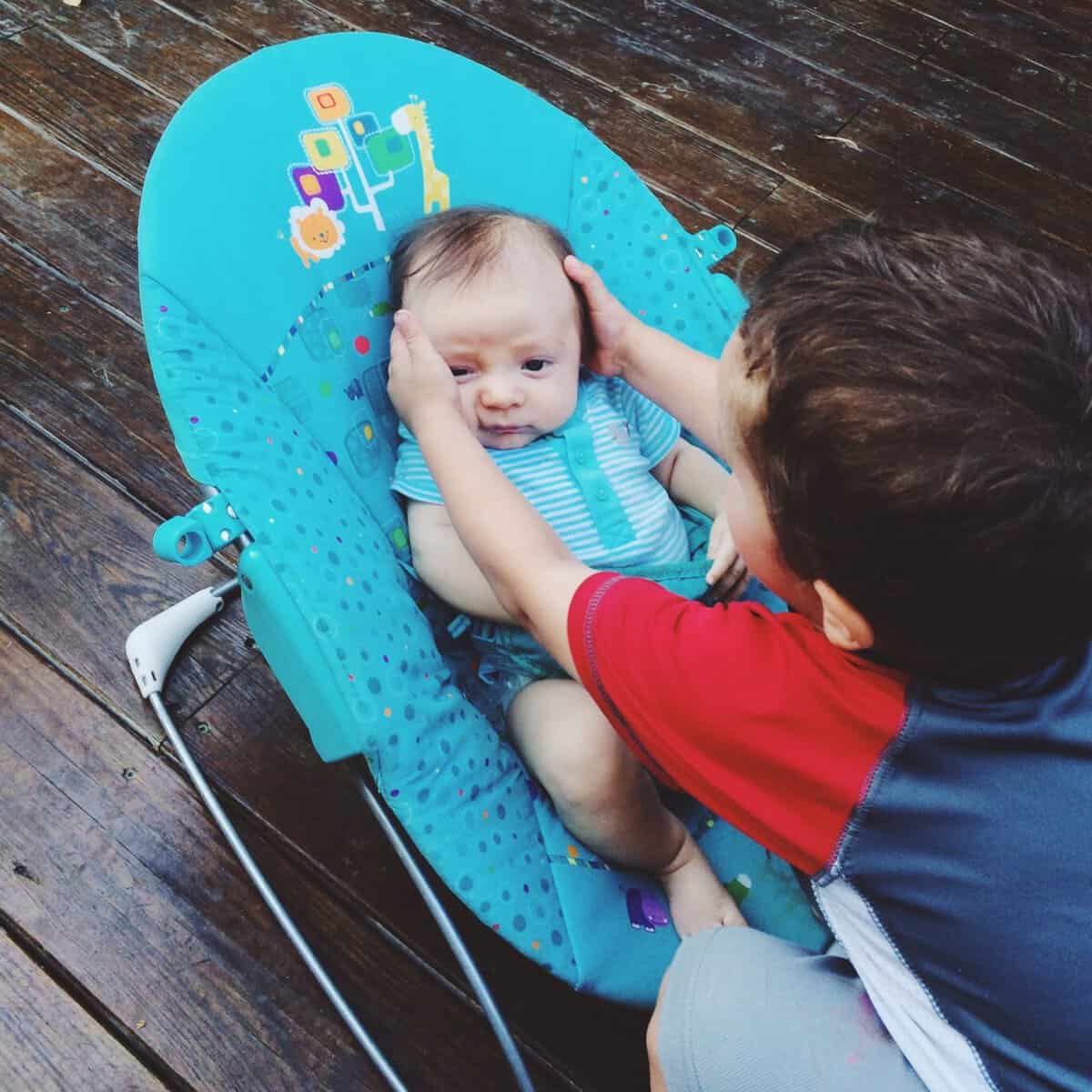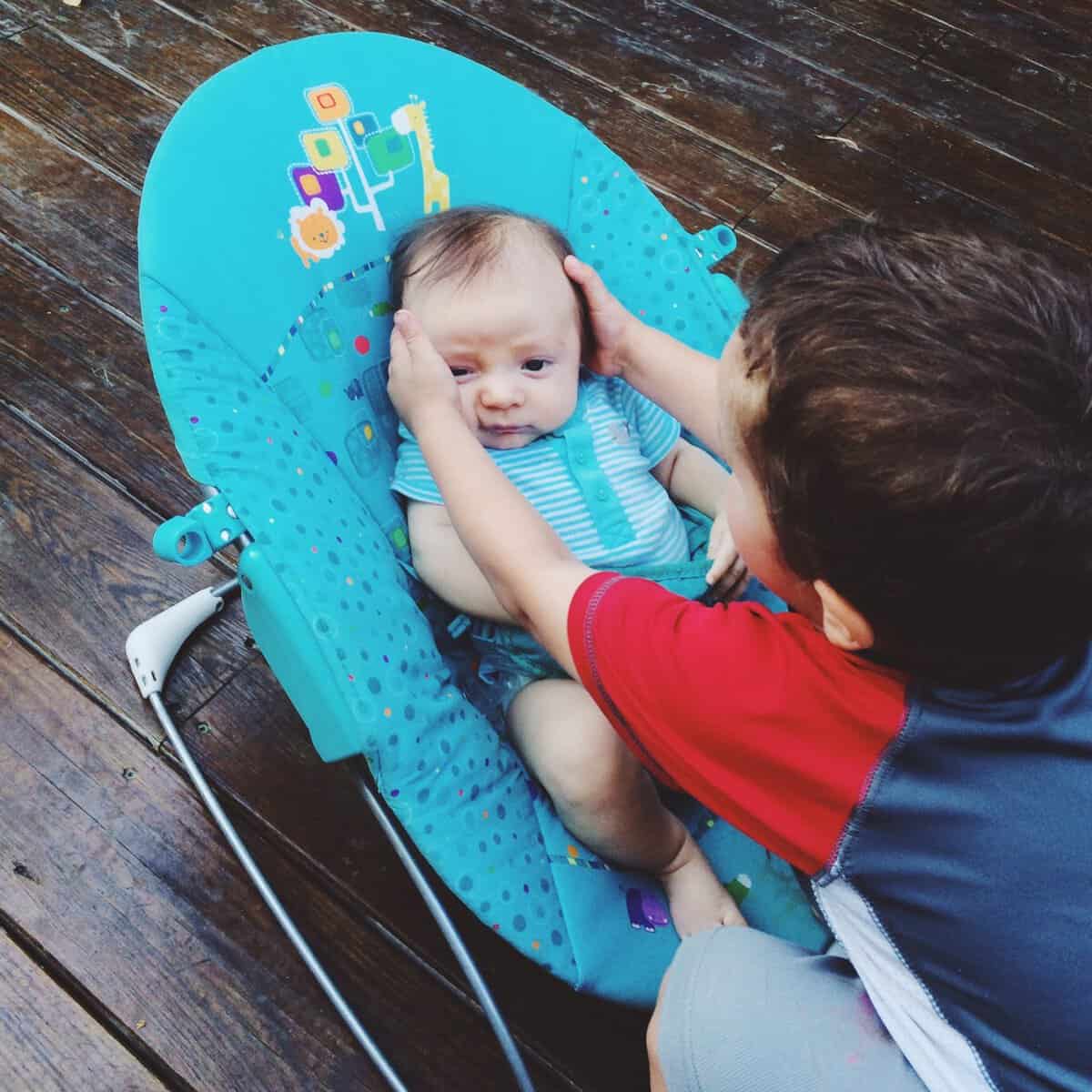 Having a quick, sinking feeling when you question whether you forgot a kid somewhere.
Being OK with your preschool son peeing outside. A lot. I'm pretty sure the majority of our neighbors have seen him in all his glory more than once.
Lastly, having a third kid is realizing how incomplete your family was before they became part of it. You can't imagine life without him and he quickly is part of your new, wonderful, crazy normal.