Antique Children's Chair Makeover
This post may contain affiliate or sponsored links. Please read our disclosure policy.
This chair makeover might be my favorite furniture makeover I've ever done so far. That's a pretty bold statement but I can't remember a piece starting out so rough and turning out so great!
I stumbled on this chair at a garage sale a few weeks ago. I almost passed it up because of the wretched shape it was in. I think it had been in a nasty basement for a LONG time. It had a dusty, sticky film all over it which made me not even want to touch it!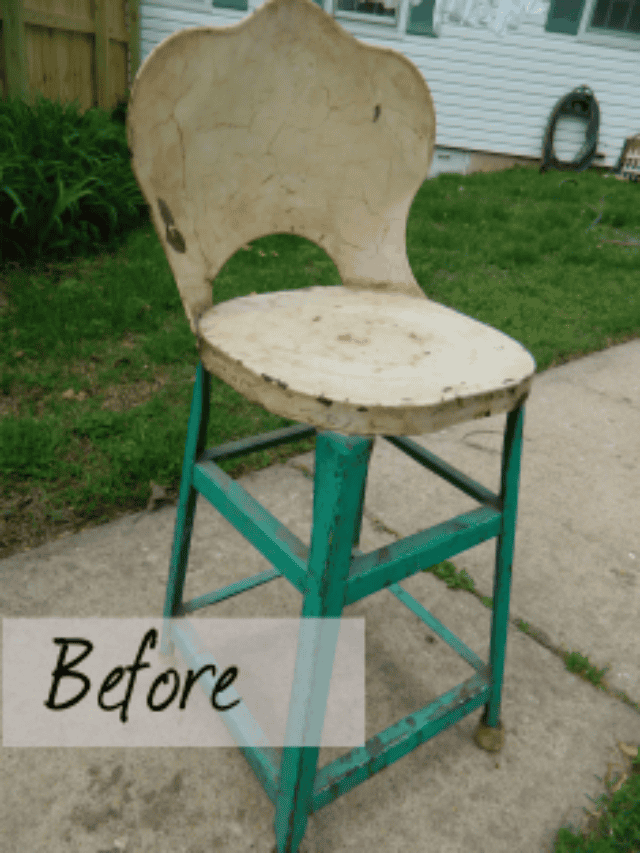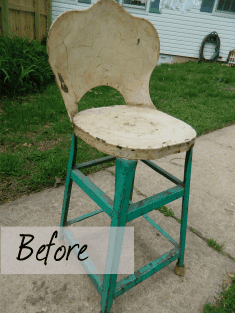 Add that to the cracking paint, worn out feet, and bad wobble. It's amazing the lady got me to pay $3.00 for this. She told me it was from the 1920's. Not sure how she knew that but it's the only information I got on it's rough past.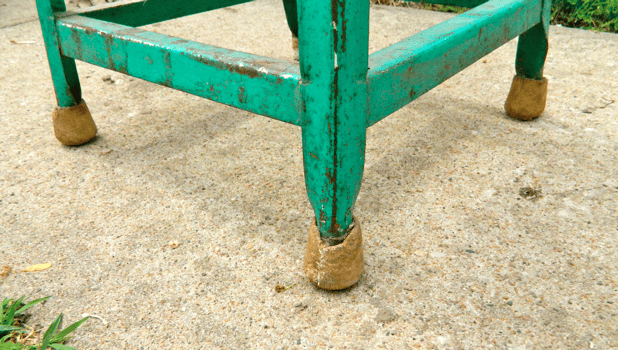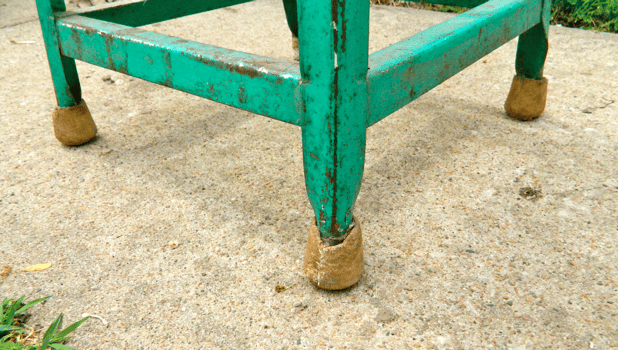 Even though the outside was repelling, I saw potential. It looked like it was made to be a children's chair so that is what I was going to try to make it.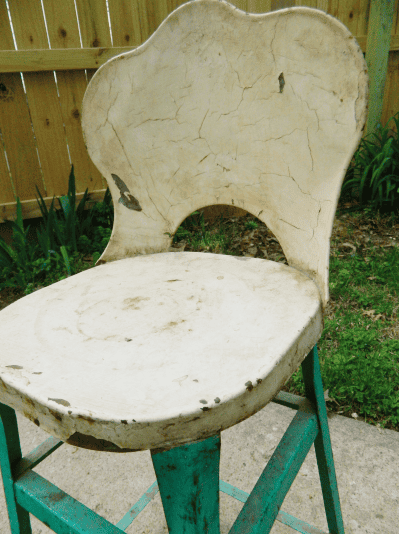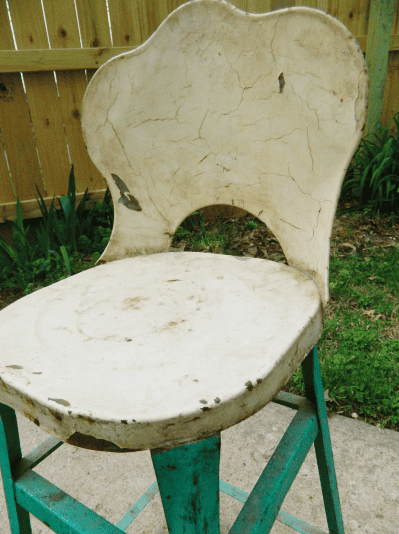 I started the makeover by sanding it down with a wire brush (at least I think that is what this contraption was!). It attached to my drill and smoothed the rough edges out a lot more than sand paper would.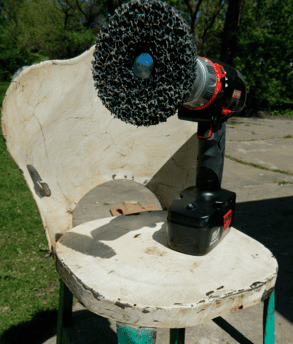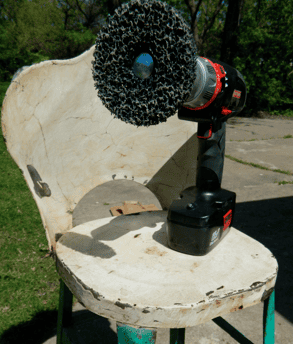 After giving it a good clean up, I gave it a few coats of spray primer. I prefer to use Kilz. It covers better than any other primer I've used.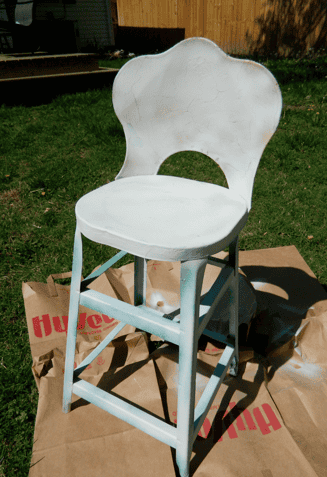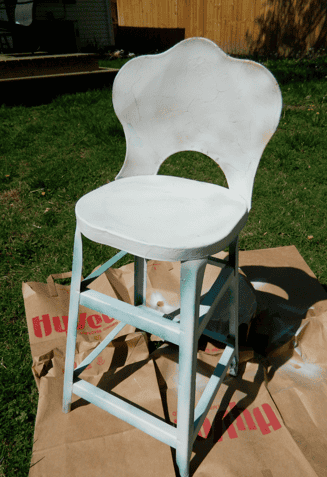 After letting that dry, I gave it a few coats of a glossy red spray paint. It is actually the same color I used for my mailbox makeover.
I went to a hardware store and got some new feet for it too. They only cost $.89 each.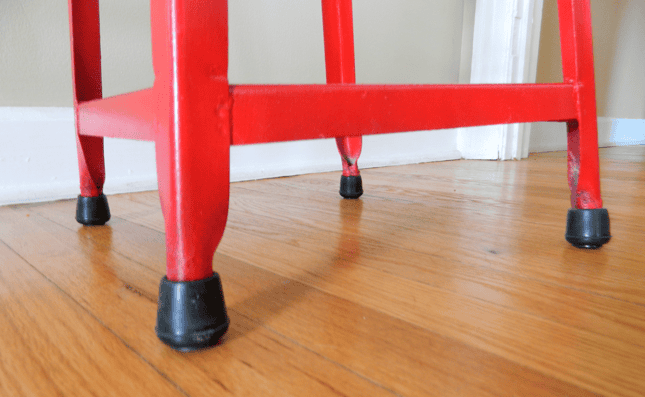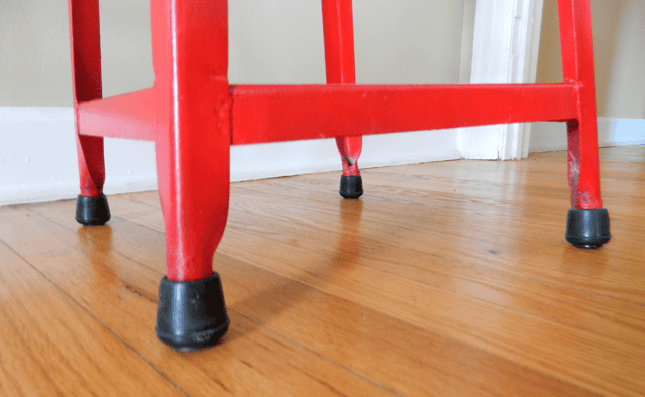 After the paint had dried for a whole day, I cut out and applied this cute elephant with my Silhouette Machine.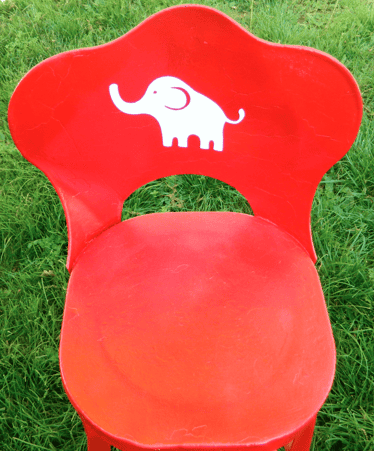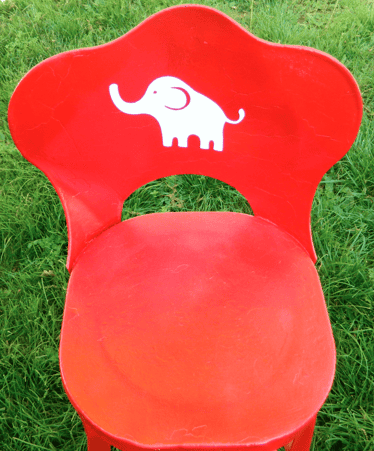 Ready to see the whole thing!?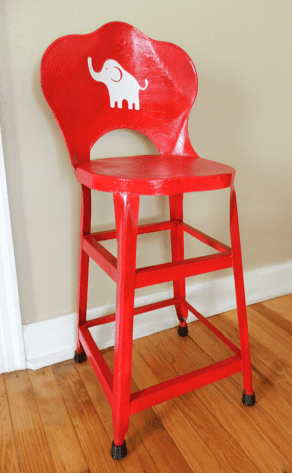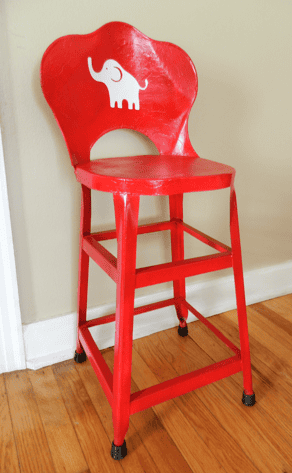 It's almost unrecognizable isn't it!?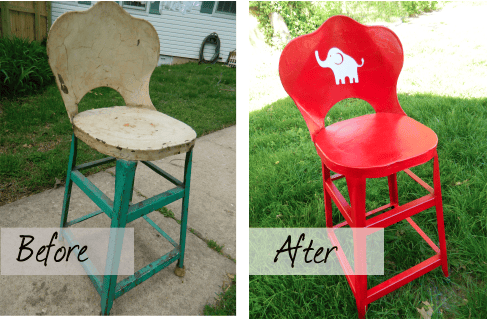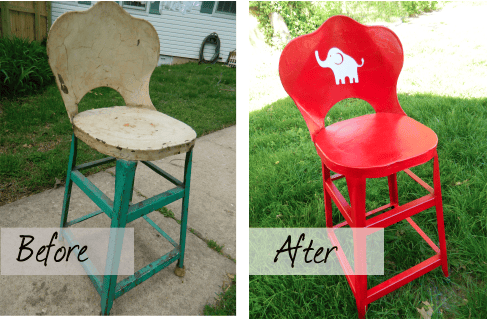 I'm excited for my little gal to get some use out of this chair. We've joked around about making it a "timeout chair" but can't decide if we want her to have a negative association with elephants for the rest of her life. 🙂
What do you think??