Can Women (and Men) Have It All?
Guest post by my husband, Nathan.
In many respects, Indra K. Nooyi is an enormously successful woman. The 58 year-old CEO of PepsiCo, the second largest food and beverage business on the planet, often ranks highly on the list of the world's most powerful women and top executives in general. She reportedly earned a salary of over $13 million in 2013.
She is also the married mother of two daughters, and her attempts to balance this aspect of her life with her role as the leader of PespiCo led her to offer some provocative comments at the recent Aspen Ideas Festival. David Bradley, owner of The Atlantic, asked Nooyi the following question: "What's your opinion about whether women can have it all?" The following are excerpts from her answer:
I don't think women can have it all. I just don't think so. We pretend we have it all. We pretend we can have it all. My husband and I have been married for 34 years. And we have two daughters. And every day you have to make a decision about whether you are going to be a wife or a mother, in fact many times during the day you have to make those decisions. And you have to co-opt a lot of people to help you. We co-opted our families to help us. We plan our lives meticulously so we can be decent parents. But if you ask our daughters, I'm not sure they will say that I've been a good mom. I'm not sure. And I try all kinds of coping mechanisms. …
You know, you have to cope, because you die with guilt. You just die with guilt. My observation, David, is that the biological clock and the career clock are in total conflict with each other. Total, complete conflict. When you have to have kids you have to build your career. Just as you're rising to middle management your kids need you because they're teenagers, they need you for the teenage years.
… You know, stay at home mothering was a full time job. Being a CEO for a company is three full time jobs rolled into one. How can you do justice to all? You can't.
Bradley also asked Nooyi to recount the story of when she told her mother that she'd just been named president of the company. Here again is part of her answer:
I got home about 10, got into the garage, and my mother was waiting at the top of the stairs. And I said, "Mom, I've got great news for you." She said, "let the news wait. Can you go out and get some milk?"…So like a dutiful daughter, I went out and got the milk and came back. I banged it on the counter and I said, "I had great news for you. I've just been told that I'm going to be president on the Board of Directors. And all that you want me to do is go out and get the milk, what kind of a mom are you?" And she said to me, "let me explain something to you. You might be president of PepsiCo. You might be on the board of directors. But when you enter this house, you're the wife, you're the daughter, you're the daughter-in-law, you're the mother. You're all of that. Nobody else can take that place."
No doubt Nooyi's quotes could launch a discussion that would quickly overrun several blog posts. So while there's no possible way to cover all the nuances of the issues here, I will offer a handful of comments in response.
1. To work (both in and out of the home) is to fulfill our God-given mandate (see the first two chapters of Genesis). So it's not evil or even a concession to a fallen world. Rather, it's a good gift from God. In fact, it's worth noting that the children of the idealized woman in Proverbs 31 "rise up and call her blessed" even as she pursues profitable ventures (see vv. 10-31). Her life is certainly meant to be a model to shoot for, even if admittedly hard to always emulate. Which brings me to the second point.
2. We should be under no illusions that trying to balance work and family is easy. In fact, one of the things that struck me when I read Nooyi's comments is just how relevant they are for anyone—women and men—trying to navigate work and family life. We simply don't live in reality if we think we can navigate both major areas of our lives without having to make hard decisions. We are finite and therefore, by definition, limited in our time, attention, effort, resources, etc.
3. Given our limitations then, the inevitable question we're all left with is this: which aspect of our lives will we consistently value more? That is, recognizing the caveat that it may be appropriate to prioritize one over the other at any particular point, which one will we give more weight to on a regular basis? As I ponder this personally, I'm left asking another question: at the end of our lives, how many of us will regret consistently choosing to invest in our families rather than pursing greater income, climbing the ladder at work, etc. Though I can't say as I'll achieve even this, but if I had nothing else to my name other than being a reasonably good parent (defined in biblical terms), I think I'd count myself as far ahead of the game.
About the Author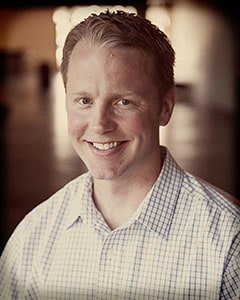 Nathan and I met when I was in college and he was on staff with a college ministry. We've been married for 13 years and now have 3 kids, ages 3, 5, and 7. He has an Masters of Divinity from Covenant Seminary and is Pastor of Biblical Studies at our church.
https://thrivinghomeblog.com/wp-content/uploads/2014/05/IMG_2589.jpg
2848
2358
Rachel Tiemeyer
https://thrivinghomeblog.com/wp-content/uploads/2019/10/thrivinglogo.png
Rachel Tiemeyer
2014-07-03 12:45:43
2020-11-13 06:52:23
Can Women (and Men) Have It All?