Hand Print Fourth of July Shirts
This post may contain affiliate or sponsored links. Please read our disclosure policy.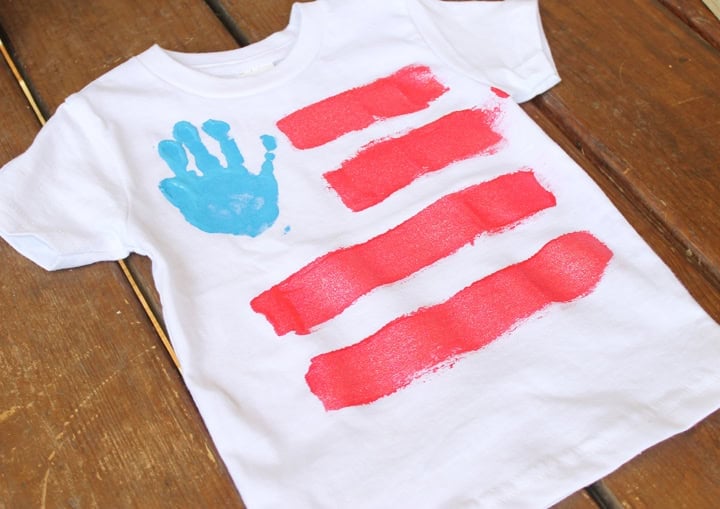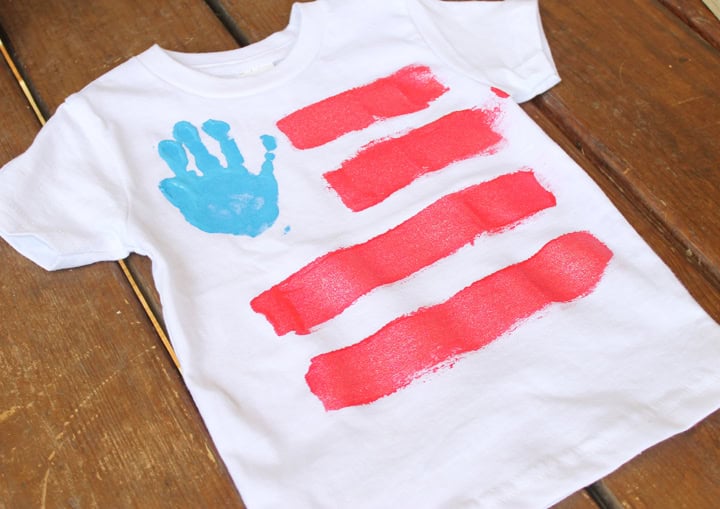 I love hand print crafts. Love them. They give you a tangible snapshot of time when your little one's hands where THAT small and remind you of how quickly they grow.
In light of my intense love of anything involving hand prints,  I rounded up a few moms to to make a holiday craft.
We had an absolute blast making these hand print fourth of July shirts with our preschoolers and toddlers today. Between the 4 moms and 8 kids under 3, it was hilariously chaotic. Somehow we managed to surface from the event with shirts in one piece and (somewhat) painted like 4th of July flags. There was a bit of bribery and even a time-out involved in the process but we did it.
The one on the bottom right makes me chuckle. Little Bennett's painted hand got away from his mama one second too quickly so we had to improvise.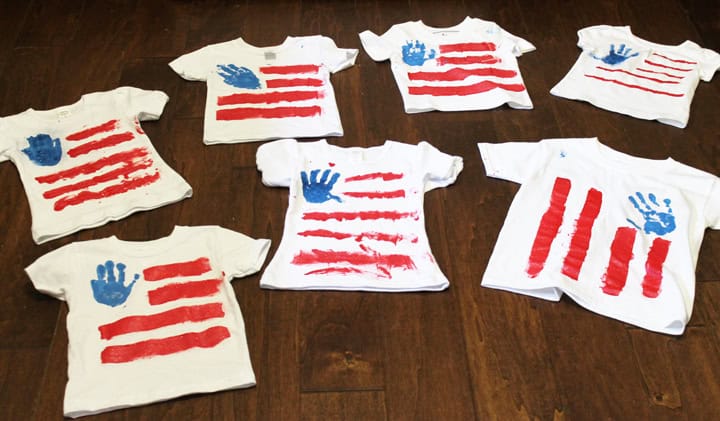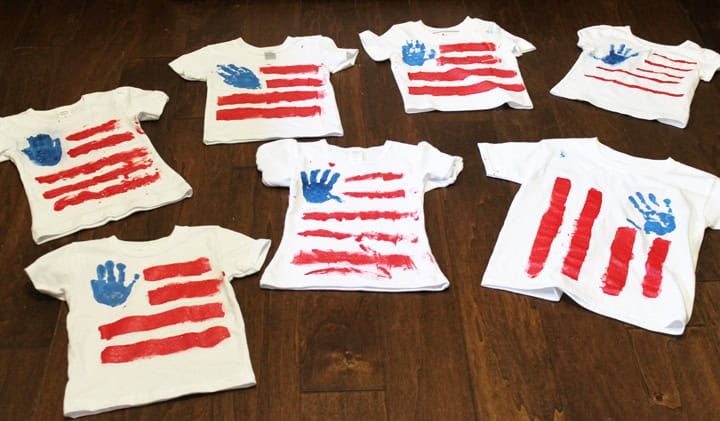 Want to make your own?
Materials Needed to Make Your 4th of July Hand Print Shirts:
White t-shirt
Cardboard to go inside the shirt while painting
Paint brushes
Glitter (optional)
Little hands
Patient moms or dads
Oh, and of course fabric paint. I got this Tulip brand from Hobby Lobby.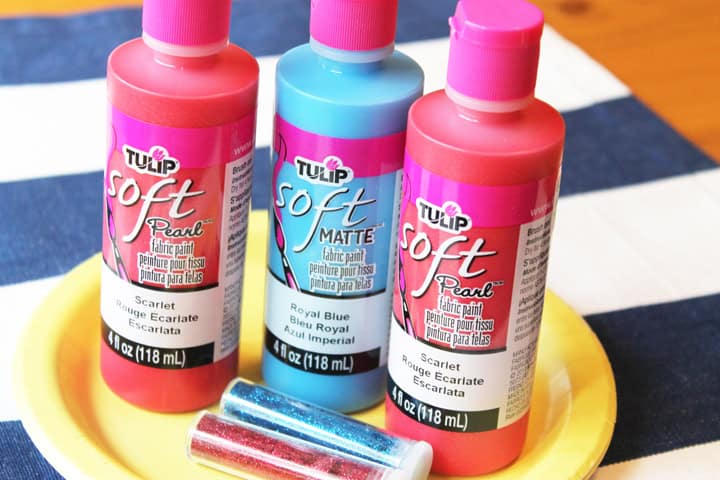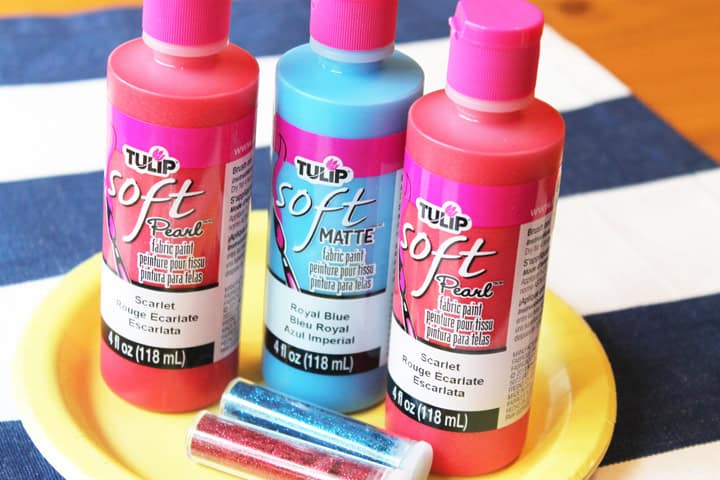 How to Make Your Shirts
We started by taping down the shirt to the table. The steadier, the better.
After pouring some paint out on plates, we dipped our kiddos hands in blue paint, pressed them on the shirt and quickly removed them. I had a bucket of water near to dip the painted hand in so that I wouldn't have blue finger prints all over the place. As much as I love hand printed crafts, I don't want them on the siding of my house. While the blue paint was still wet, I sprinkled a little blue glitter on it and then shook off the excess.


After little hands are cleaned up from the blue, move on to painting the stripes. This can be done either with fingers or paint brushes. Your choice depending on the fine motor skills of your little one.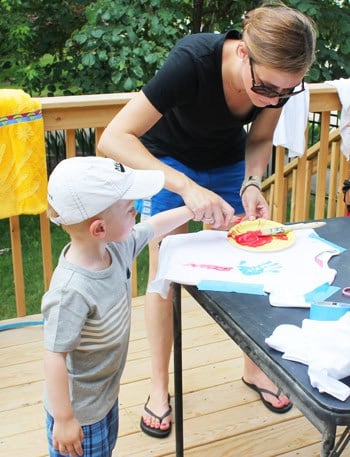 I helped my 3 year old paint the first few stripes and then gave her the paint brush for the last one. Can you tell? (Bottom right)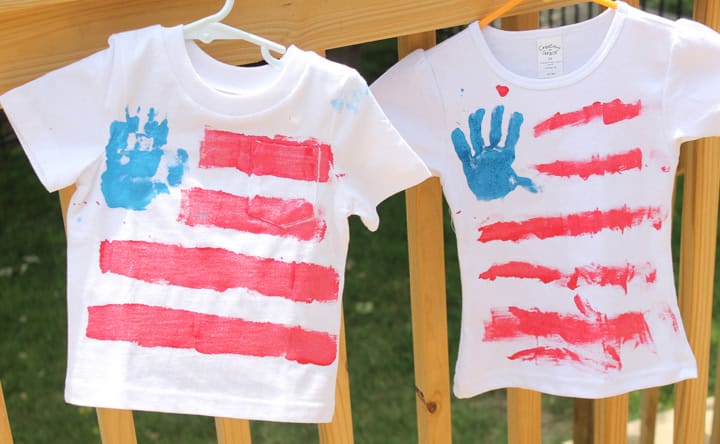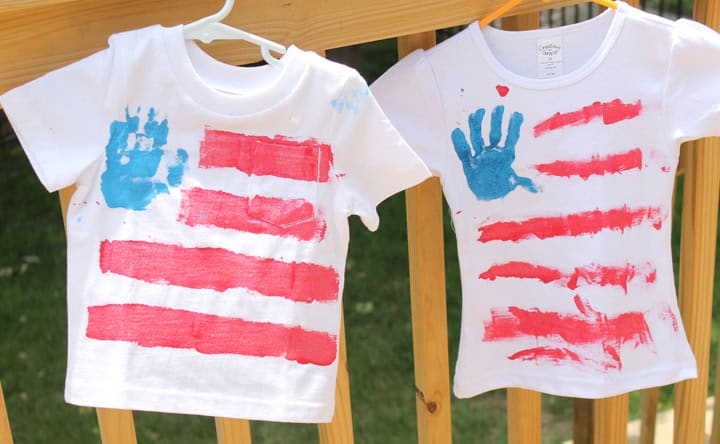 Here is a picture that captures the blue glitter on the hand. I think it adds a nice touch.
There was also glitter in the red paint. I accidentally bought it this way but was ok with it.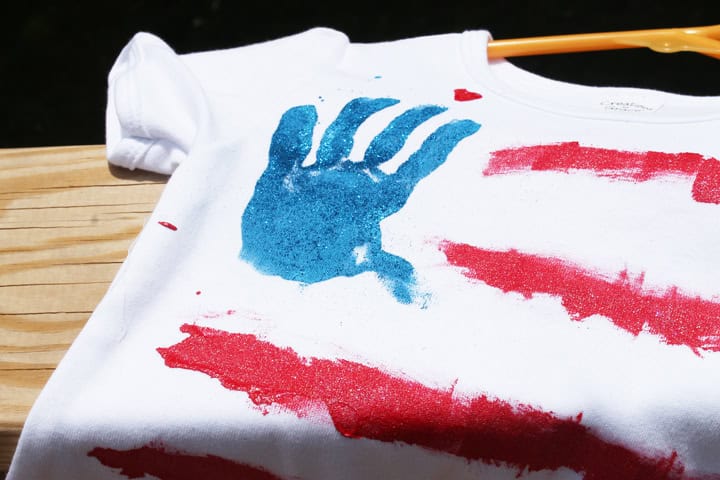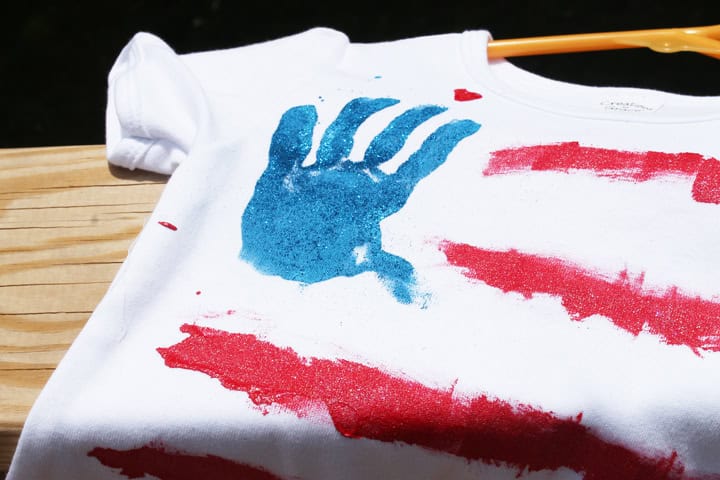 I'm curious to see how the fabric paint holds up in the wash. Until I know for sure I plan on washing them separate from any other clothing.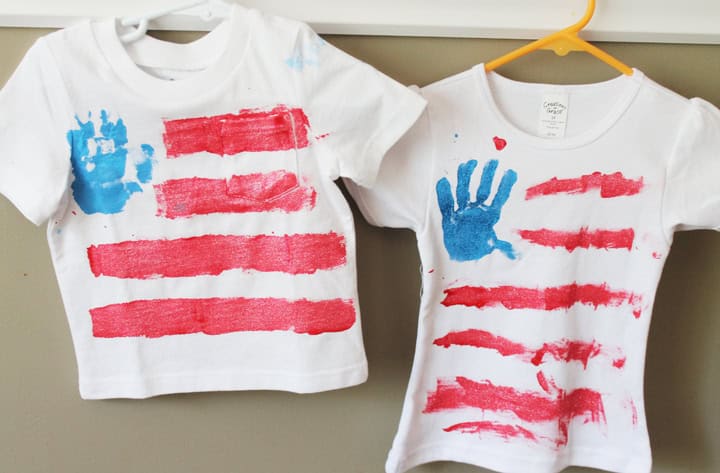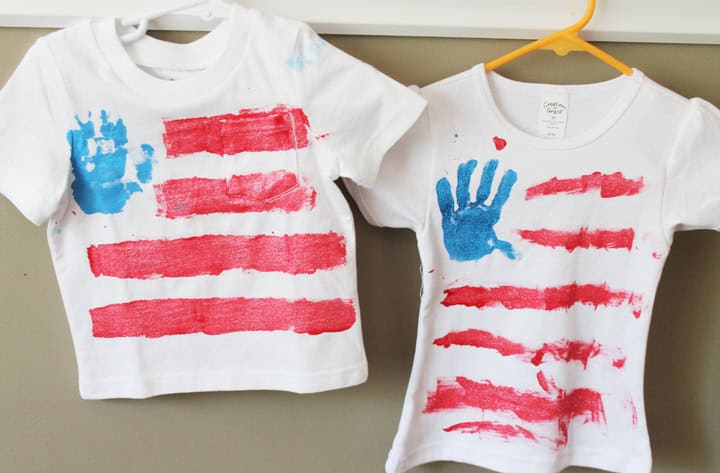 Oh, and don't forget the post-party popsicles!