How to Freeze Cookie Dough
This post may contain affiliate or sponsored links. Please read our disclosure policy.
We love equipping our readers with how to use their freezers to save time and money. This post will give you step-by-step instructions on how to freeze your cookie dough properly. Whether you're a seasoned baker or a beginner, this guide will give you all the information you need to enjoy fresh-baked cookies whenever you want them.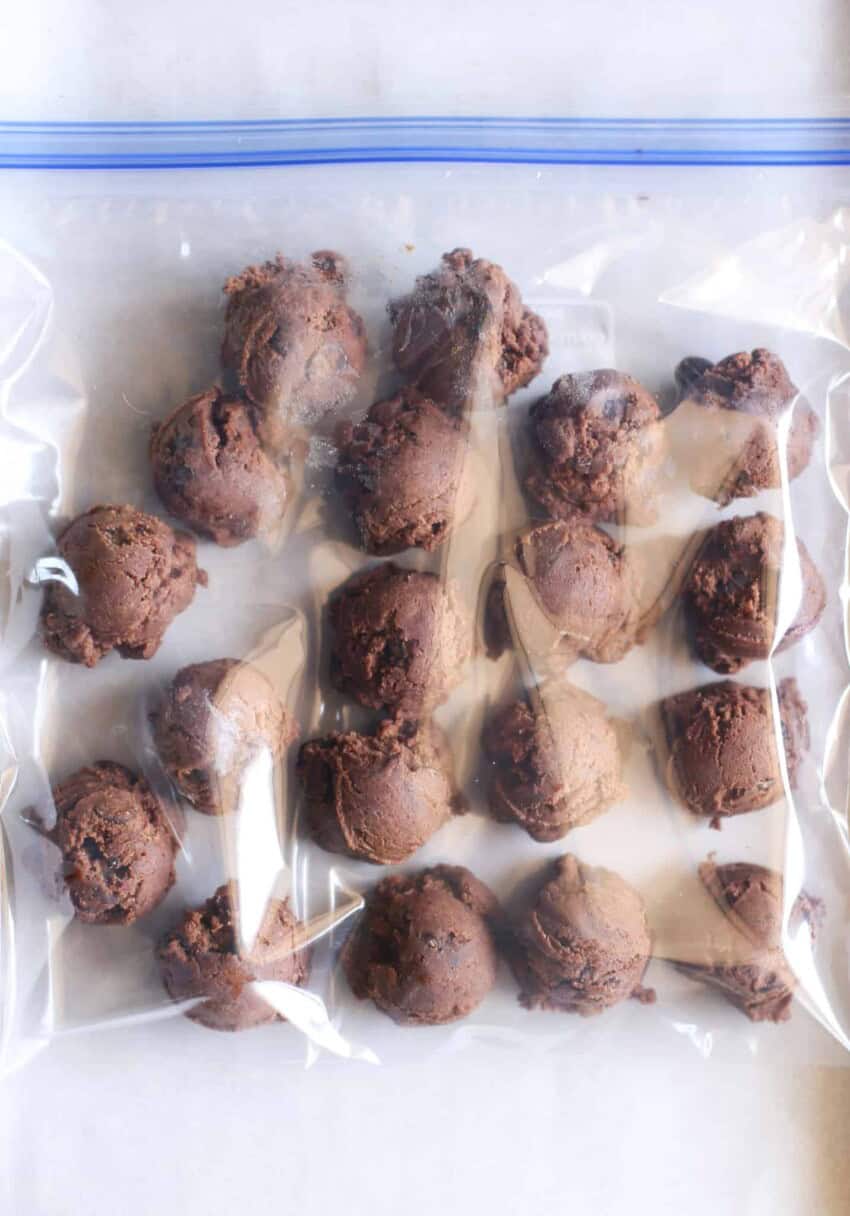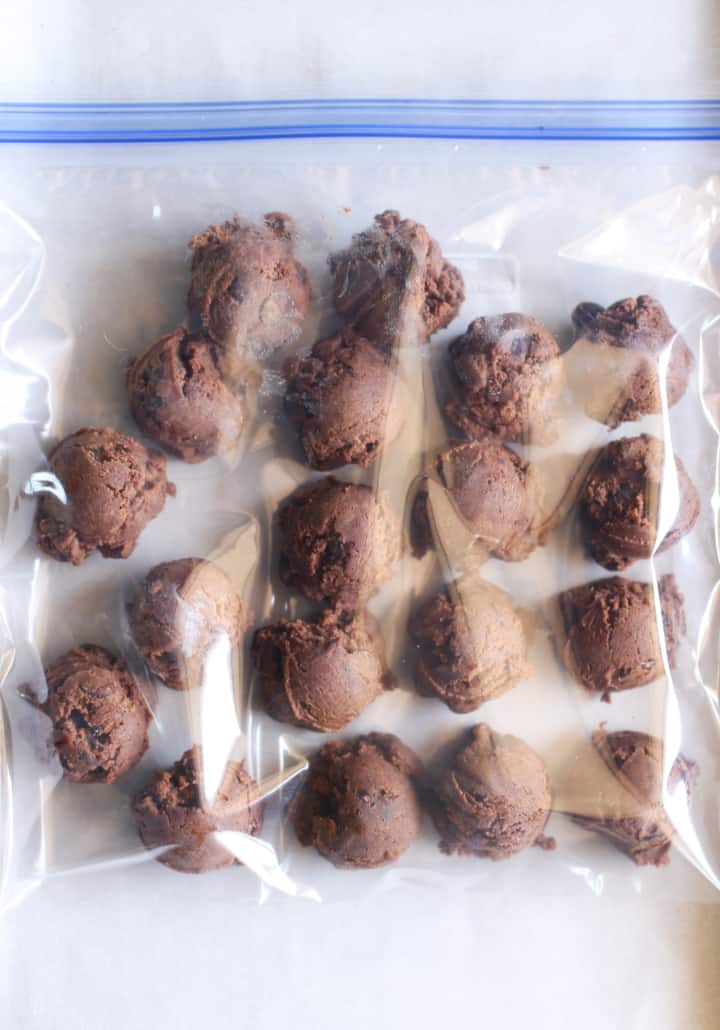 Why Freeze Cookie Dough?
There are several reasons why you might want to freeze cookie dough. Here are a few:
Convenience: Freezing cookie dough allows you to have fresh-baked cookies at any time without the hassle of preparing the dough from scratch each time.
Portion Control: Freezing cookie dough allows you to portion out the dough into individual servings. This makes it easy to bake just a few cookies at a time, rather than an entire batch. It's a great option if you're cooking for one or two people and don't want to waste any dough.
Time-Saving: Preparing and chilling cookie dough can take time. By freezing the dough, you can prepare it in advance, and it will be ready to bake whenever you need it. This is especially useful if you're hosting a party or event and need to bake a large quantity of cookies.
Quality Control: Freezing cookie dough can help improve the quality of your cookies. By freezing the dough, you can prevent it from spreading too much when baking, resulting in cookies that are perfectly shaped and evenly cooked.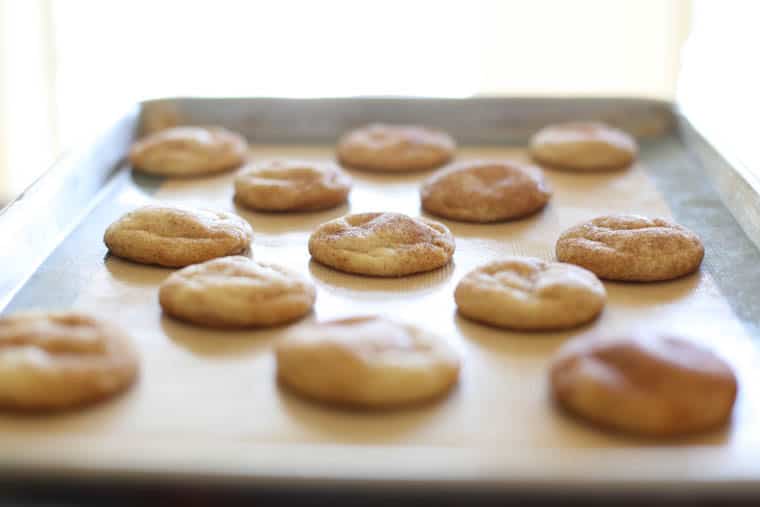 How to Freeze Cookie Dough
Freezing dough is easier thank you think.
Simply scoop up the cookie dough in the portions that you would normally cook it in and place them on a baking sheet lined with parchment or foil. They can be really close to each other since you won't be baking them that way.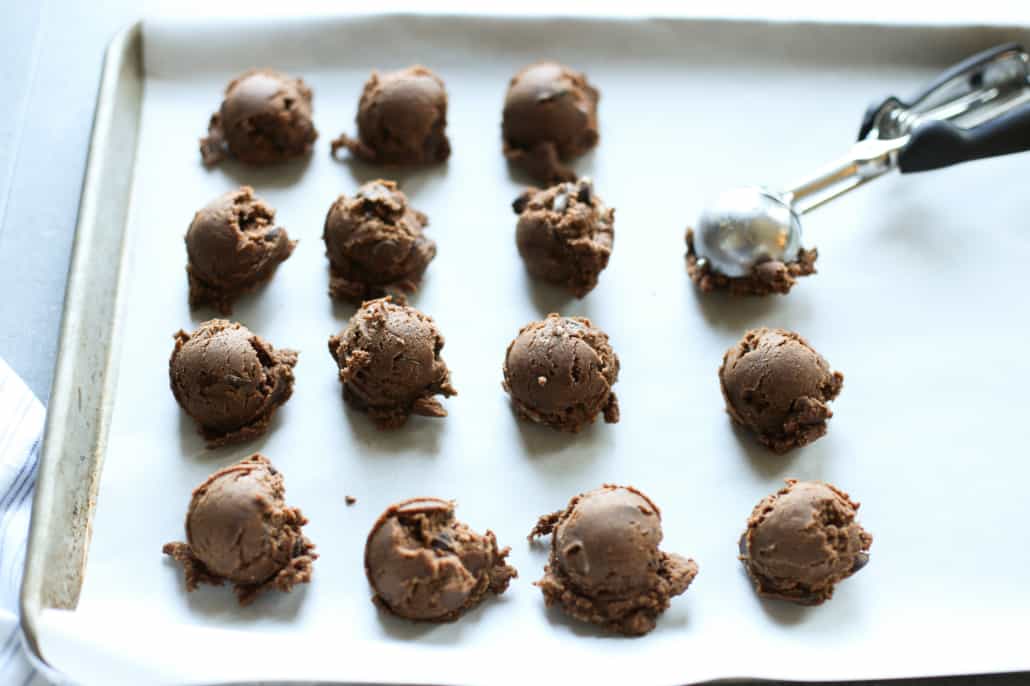 Pop your baking sheet in the freezer for a few hours and let the dough harden up.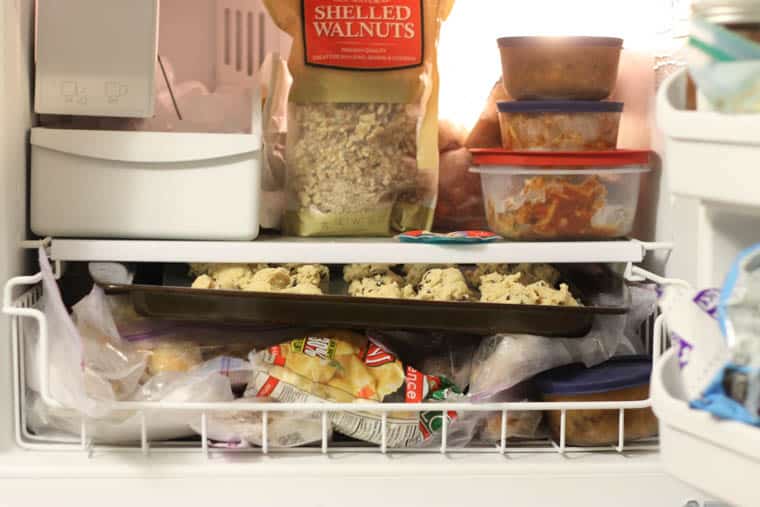 Now just put them all in a freezer bag and write the baking instructions on the front.
To bake your cookies, take as many out of your bag as you want, let them thaw 15-20 minutes on the counter, and bake them as the recipe instructed.
Done!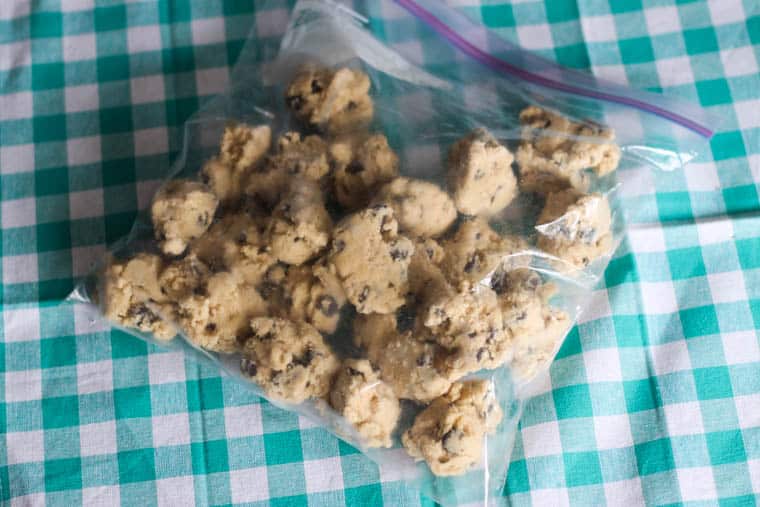 FAQ
Can you freeze all types of cookie dough?
Most types of cookie dough can be frozen. However, some types of dough, such as meringue-based dough, may not freeze well.
How long can you freeze cookie dough?
Depending on how well you package the dough, it can be frozen for 3-6 months. After that, the quality and taste may start to deteriorate. Keep in mind that air is the enemy of freezer cooking.
Do you have to scoop out the dough before freezing it?
No, you can freeze cookie dough as one big portion if you want. Just wrap it with plastic wrap and fully thaw before using.
Do you need to thaw cookie dough before baking it?
It depends on the recipe. Some recipes require you to thaw the dough before baking it, while others can be baked straight from the freezer. I usually thaw it. It only takes a few minutes.
Can you freeze baked cookies?
Yes, baked cookies can be frozen for up to three months. In fact, I recently did this with our Cream Cheese Sugar Cookies.
Cookie Recipes
Now that you are equipped with a trick to make the most out of your cookie recipes, here are some yummy ideas to try out!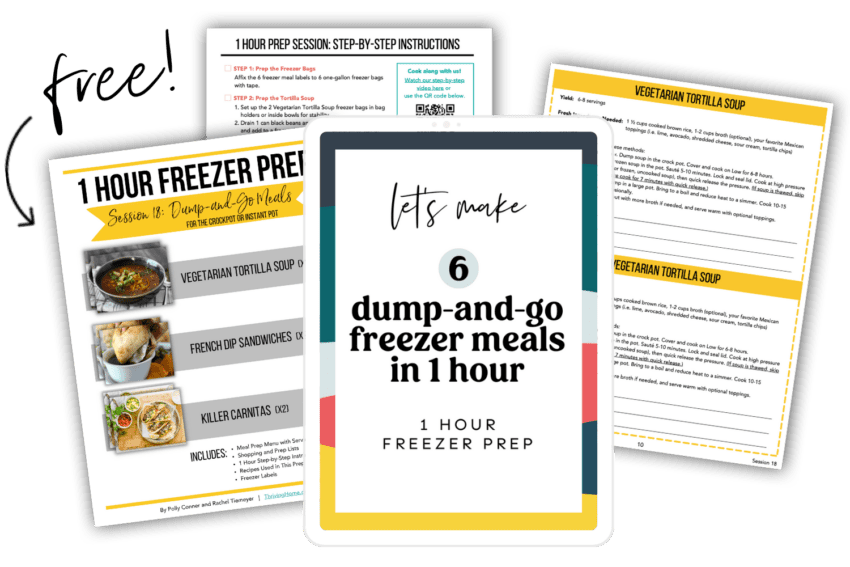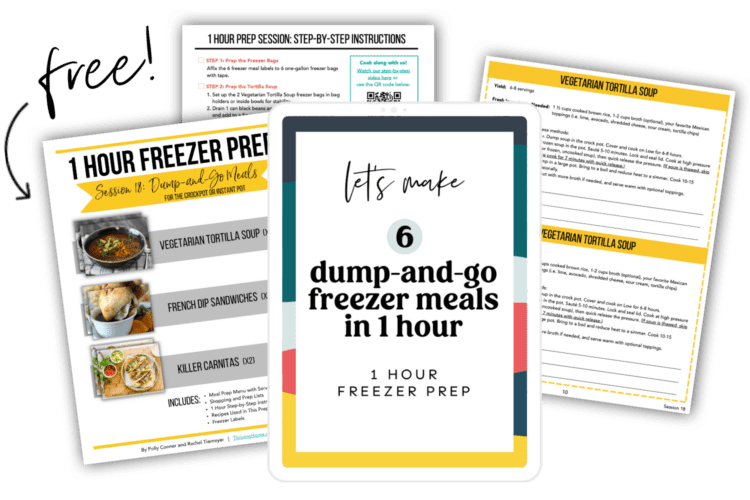 Try 1 Hour Freezer Prep Today!
Make 6 Dump-and-Go Freezer Meals in 1 Hour
Shopping & equipment lists
Step-by-Step instructions & video tutorial
Serving suggestions & dietary substitutions & more
Try Session 18 (a $6.99 value) for free!