How to Make Rick Rack Fabric Flowers
This post may contain affiliate or sponsored links. Please read our disclosure policy.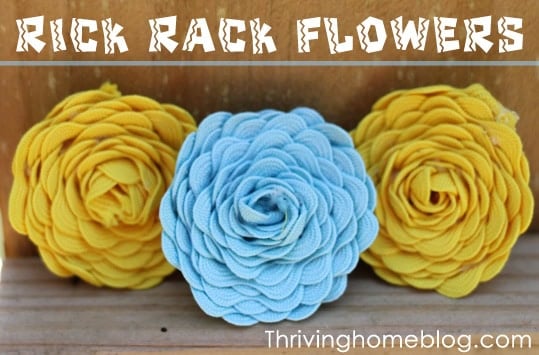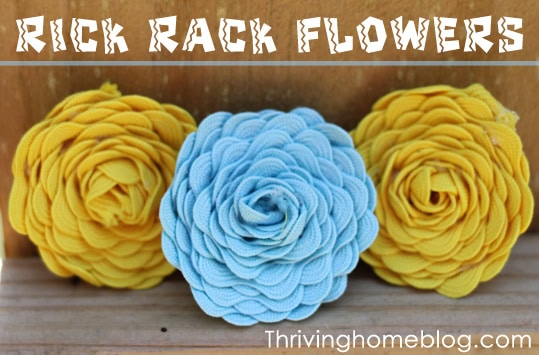 I've seen a few of these tutorials around so I thought I'd give them a try. They turned out to be really easy to make. I'm excited about these rick rack flowers because of their versatility. I've already thought of multiple ways to use these. You could turn them into hair clips, attach them to a bag, glue them on to some flats, glue a magnet to the back and put them on your fridge, or attach them to a headband. I'm sure there are endless ways to use the fabric flowers. Want to make your own?
Rick Rack Fabric Flower Tutorial
Supplies Needed:
40+ inches of rick rack
hot glue gun
sewing machine & thread
Grab some rick rack from your local craft store. I got mine from Hobby Lobby but this stuff can be found anywhere.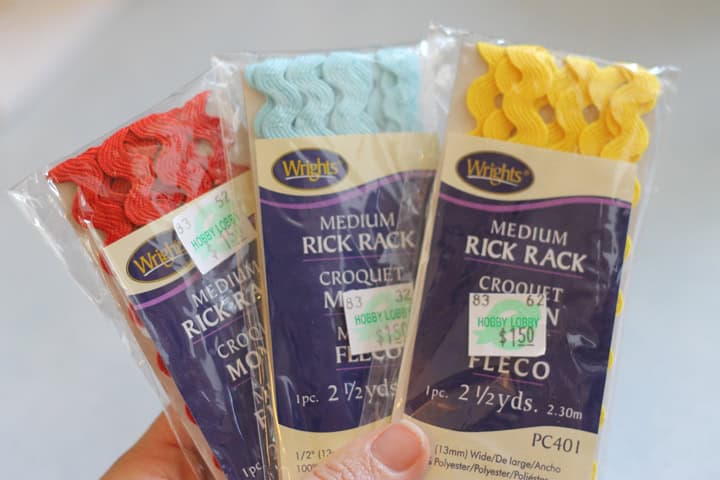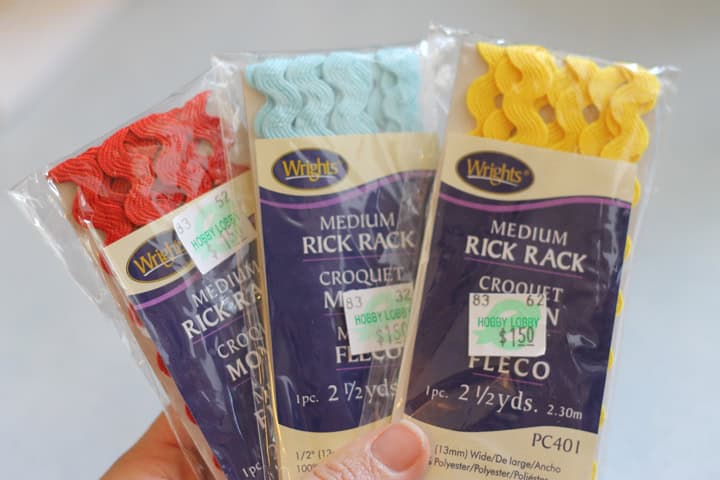 Cut two pieces about 20 inches long each. Now weave them together as best as possible. As you can see in my picture below, I didn't weave every little curve together but did enough to keep them intertwined.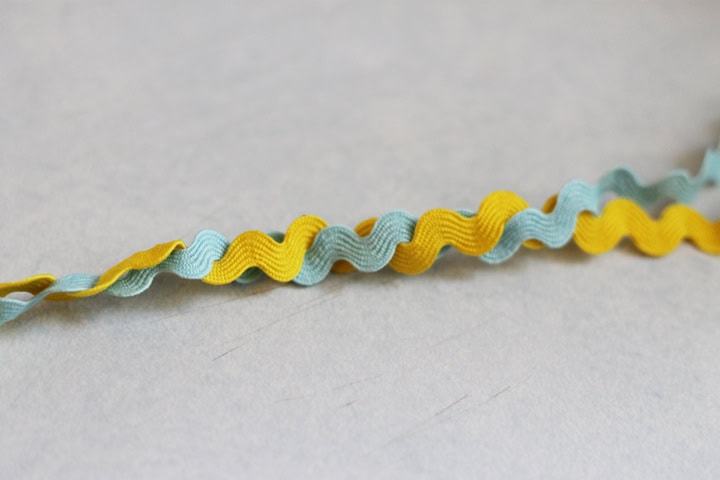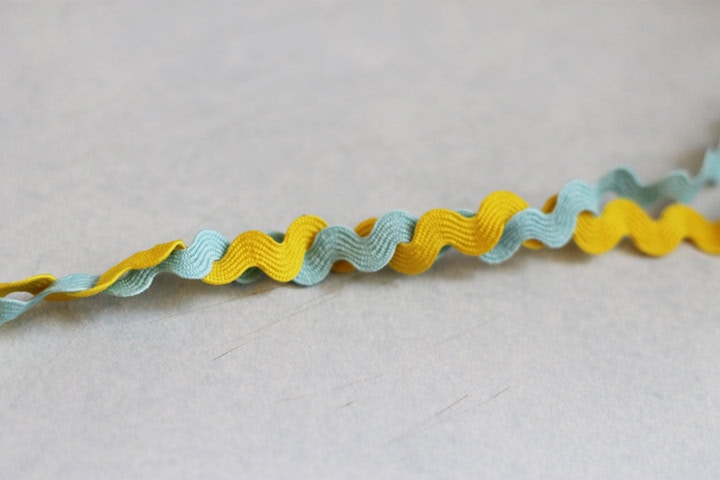 After doing a few of these, I found it helpful to tape one of the ends together before I started twisting them together. You don't have to do this but I thought I'd share my tip!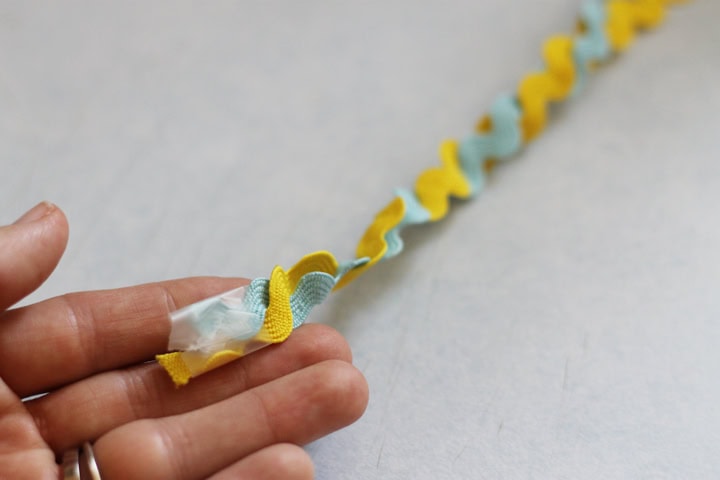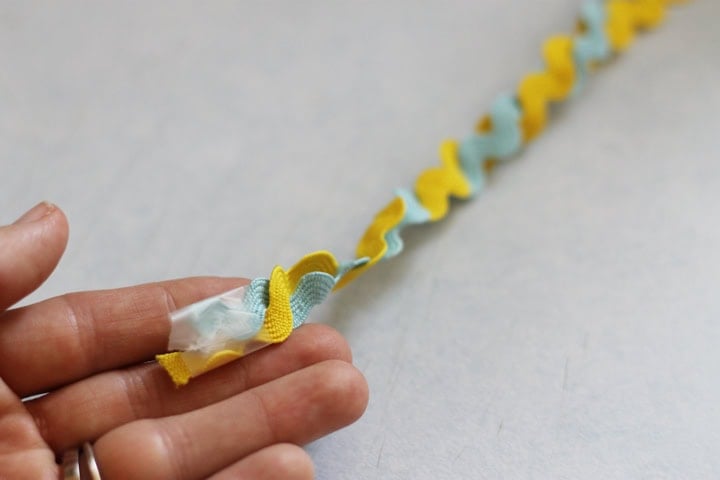 Now, sew the two pieces together. Just a simple straight stitch down one side of the twisted pieces will do. I used yellow thread on this flower to demonstrate where I did the stitch.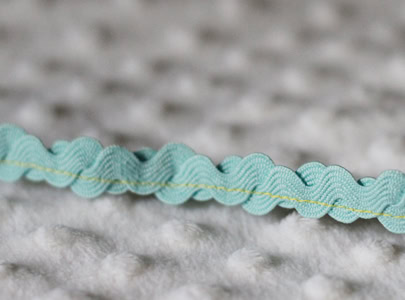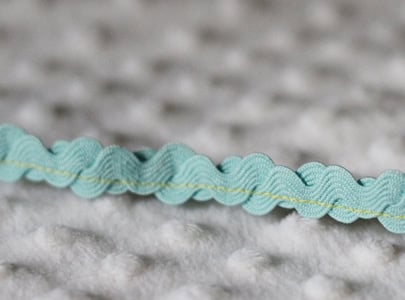 Once your pieces are sewn together, start to roll up one end until it forms a small ball. Start hot gluing as you continue to roll. I added a dab of glue about every inch or so. Don't roll too tight or you won't be able to flatten out your rick rack very easily to make it look like a flower.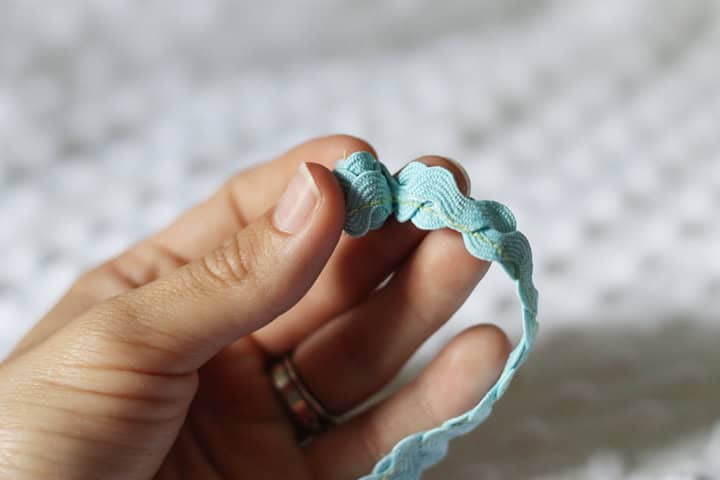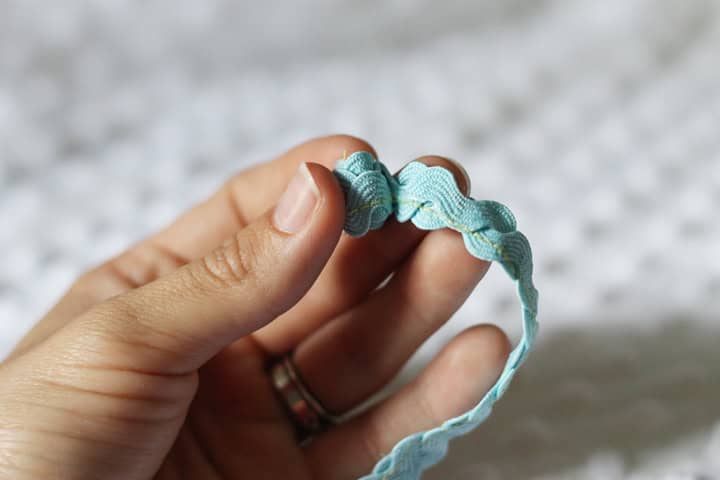 As I was rolling, I was making an effort to flatten out the "petals" but I found that it can pretty much all be done at the end. Just don't roll and glue it too tight!
Roll all the way to the end and then secure the last part of your rick rack to the back of your flower with hot glue. Now press your petals outward to make it appear more flower-like.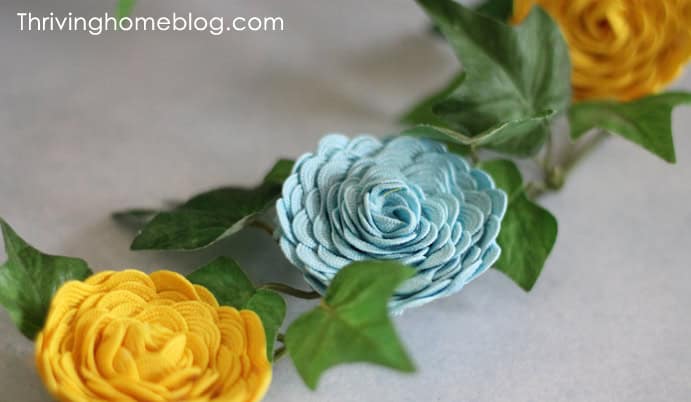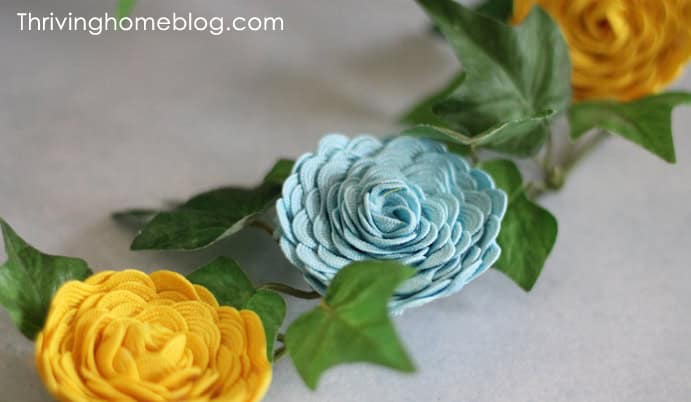 That's it! Now find a creative place to use your flowers and be sure to let me know what you came up with!