Kansas City Getaway: 5 Must-Try Local Places to Eat and Drink
Updated: 7/7/21
This post may contain affiliate or sponsored links. Please read our disclosure policy.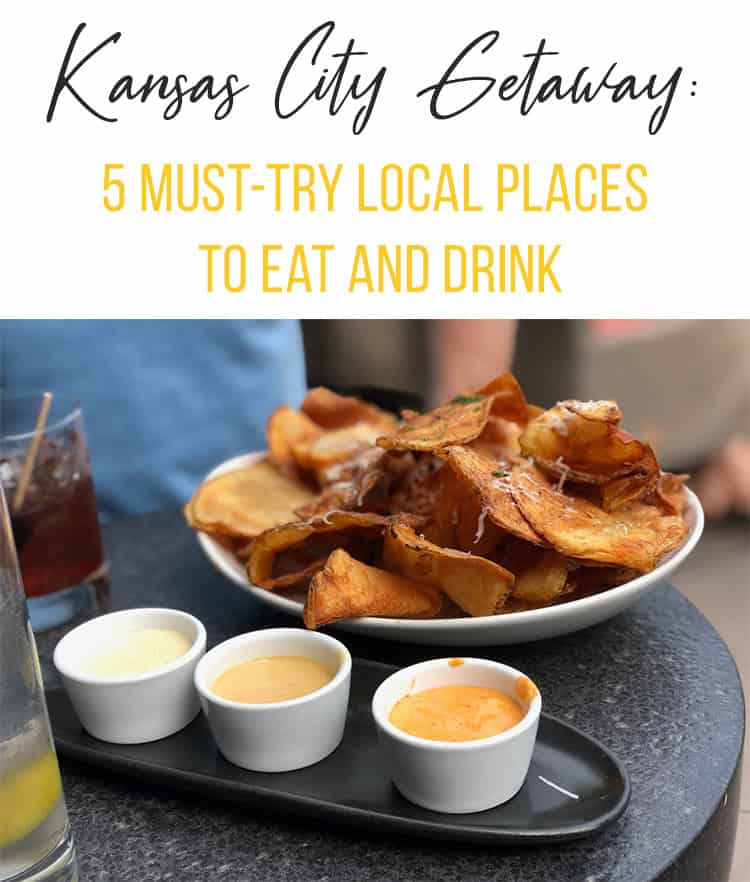 My husband and I live smack dab between Kansas City and St. Louis, Missouri. We have snuck away for numerous getaways to both cities over our 18 years of marriage, but Kansas City has our hearts.
Between Royals baseball (like our children, we love them even when they're bad), spectacular food, museums, and shopping, this town makes for a really fun 24-48 hour adult trip! Here are 5 local and affordable places to eat or drink we think you should try on your next getaway to Kansas City.
Head to their patio or open-air restaurant on the best weather days of the year for Happy Hour. Cocktails are top notch! For $6 per cocktail and $4-6 per appetizer, we left their uber-hip patio spending around $20. The first night we tried their big pile of fries that are cooked in beef fat (um, yum!). We even returned the next night again and tried their homemade chips and three different dipping sauces for $6. Even better than the fries!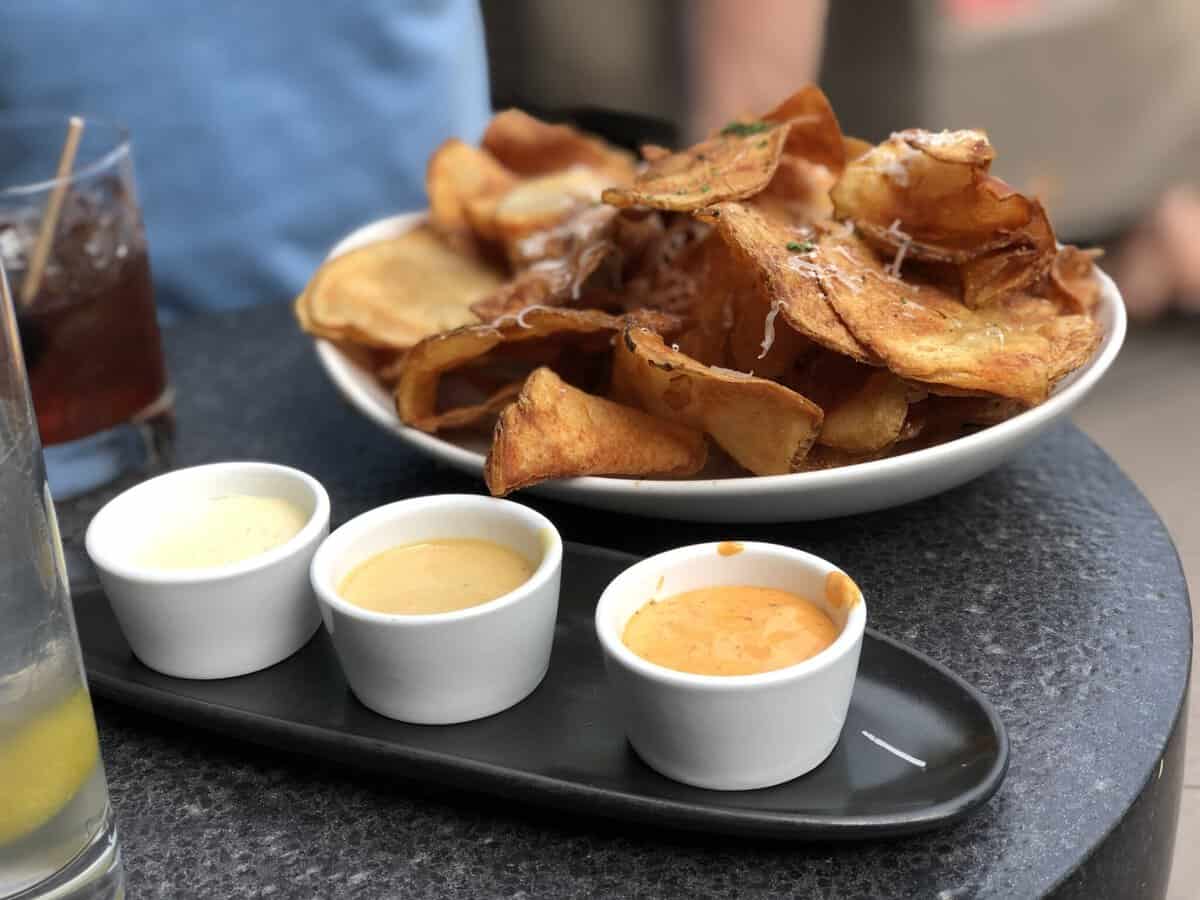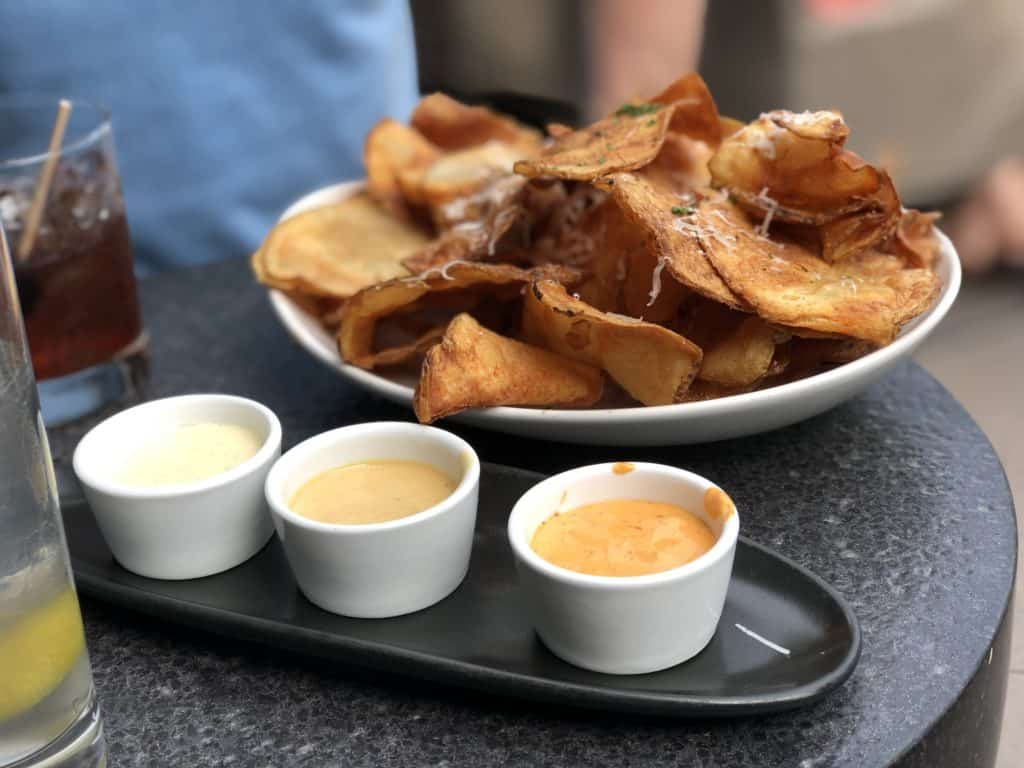 We heart this place and stop in every time we can! You must, must try the Al Verde Salad. We usually split it and then get a variety of street tacos to share. Their street tacos pack in so many interesting flavors and textures. Truly a taste explosion! We highly recommend The Cubano street taco. You can easily get out of there for $10-15 per person. If you go on Tuesday night, it's $2 tacos!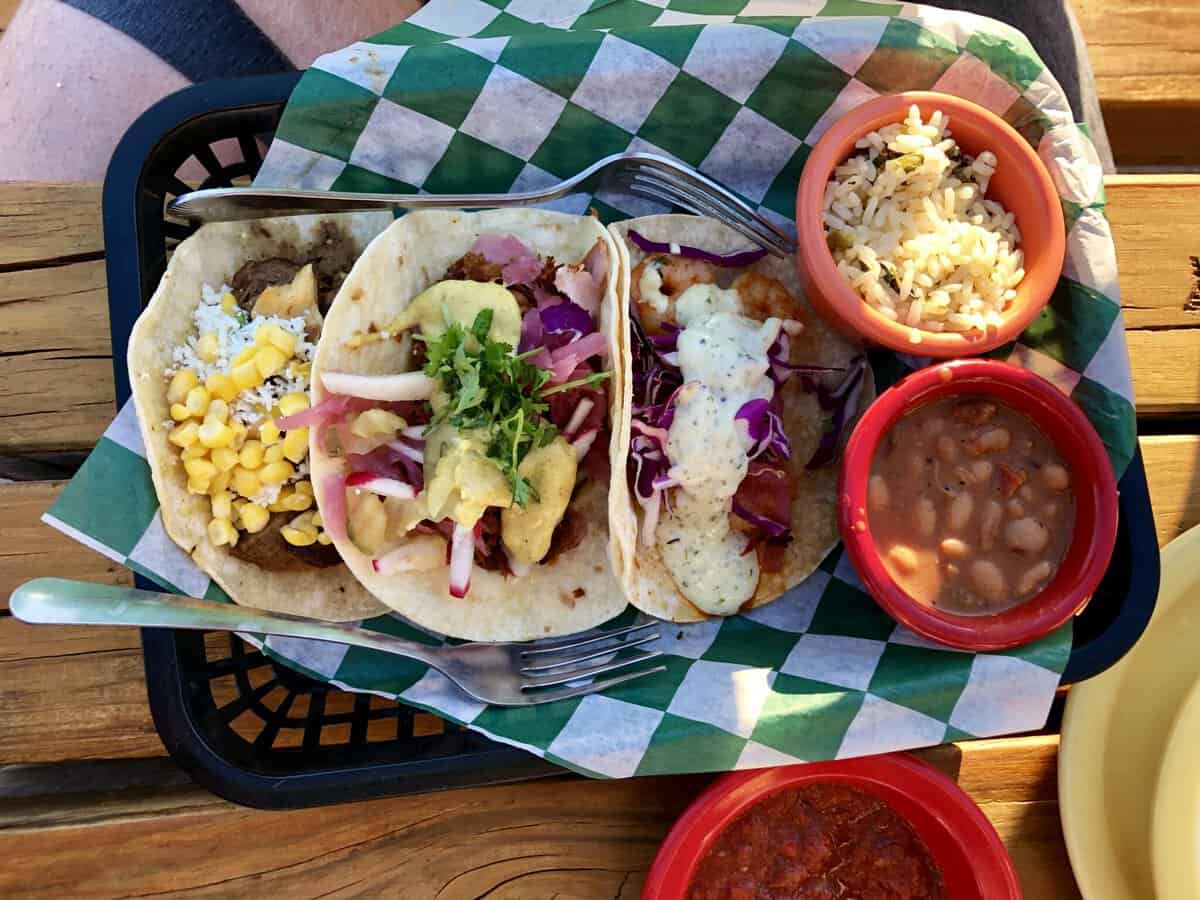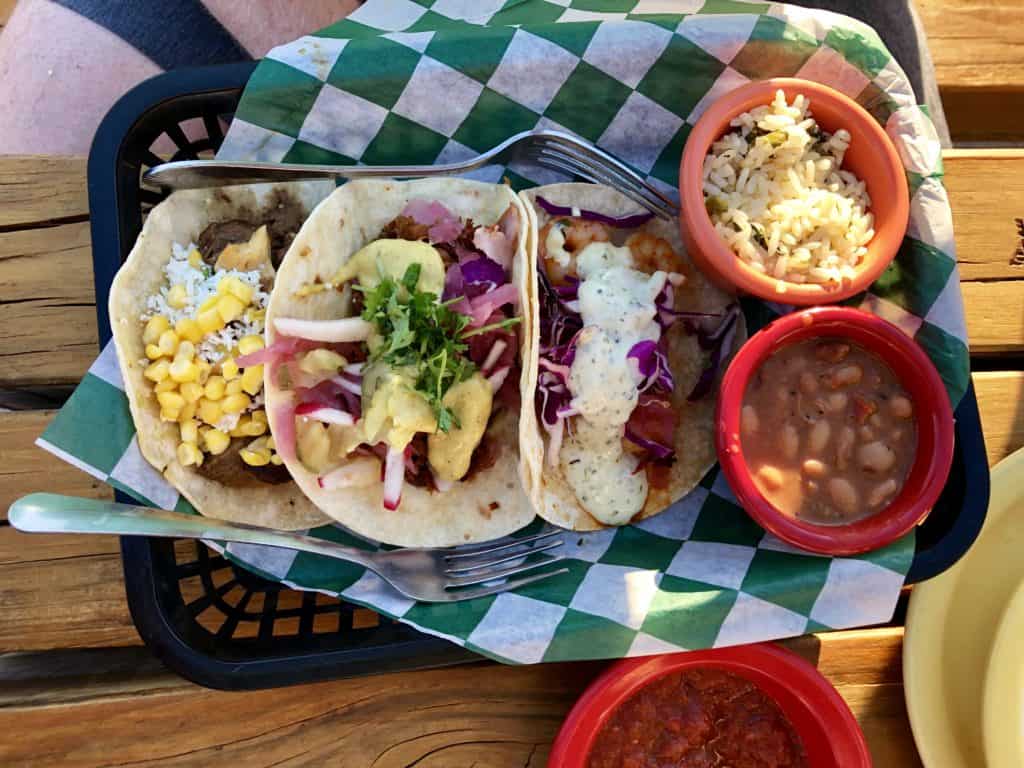 One of our Kansas City readers also suggested La Bodega, an authentic Spanish restaurant, that we plan to try next time we're in town. The menu sounds amazing and the online reviews prove that it's legit.
3. Breakfast at one of these local restaurants:
We are breakfast people and always on the hunt for local joints wherever we go on vacation. Here are some we've tried and would gladly return to in KC.
Eggtc – Be prepared for a wait. This place is popular!
Blue Bird Bistro – Locally sourced ingredients, fresh and homemade everything. Cute neighborhood. I'd definitely go back!
Succotash – A quirky, local breakfast joint near downtown. This place was even featured on Diners, Drive-Ins, and Dives on Food Network. Everything we had–from my husband's place called "The Kitchen Sink" to my Vegan Blueberry Pancakes to the perfectly fried bacon to my fluffy and moist scrambled eggs–were delicious!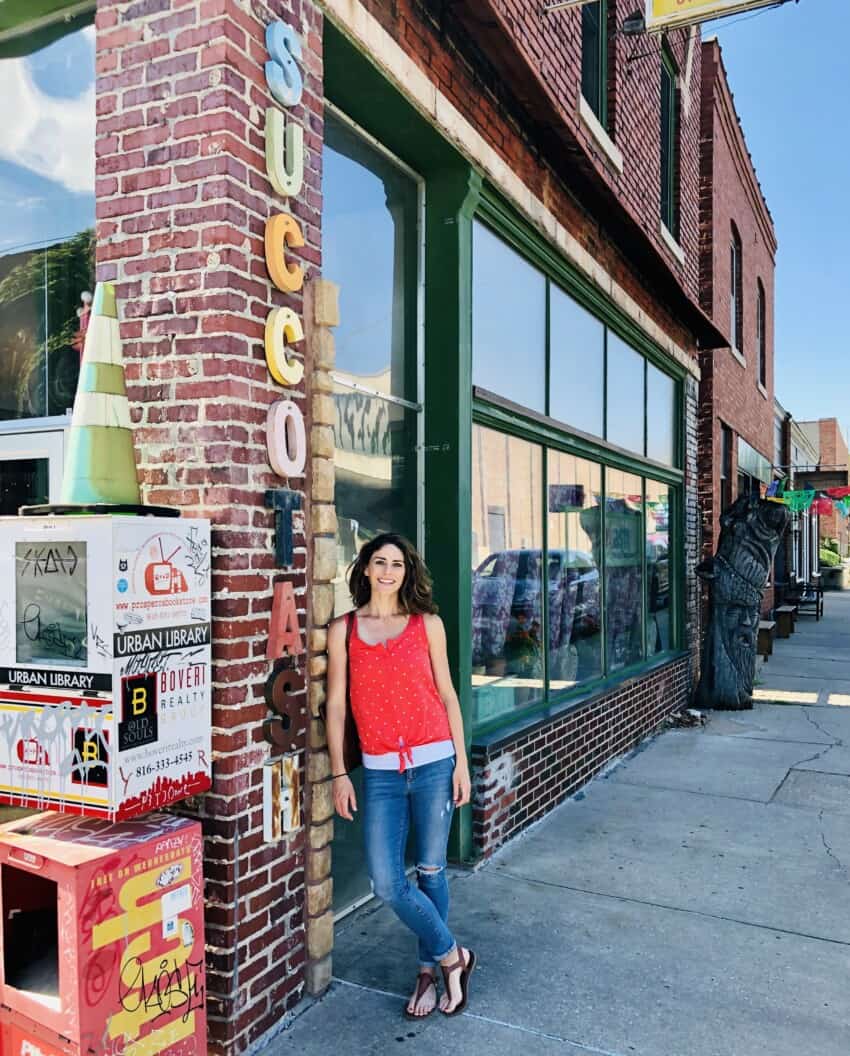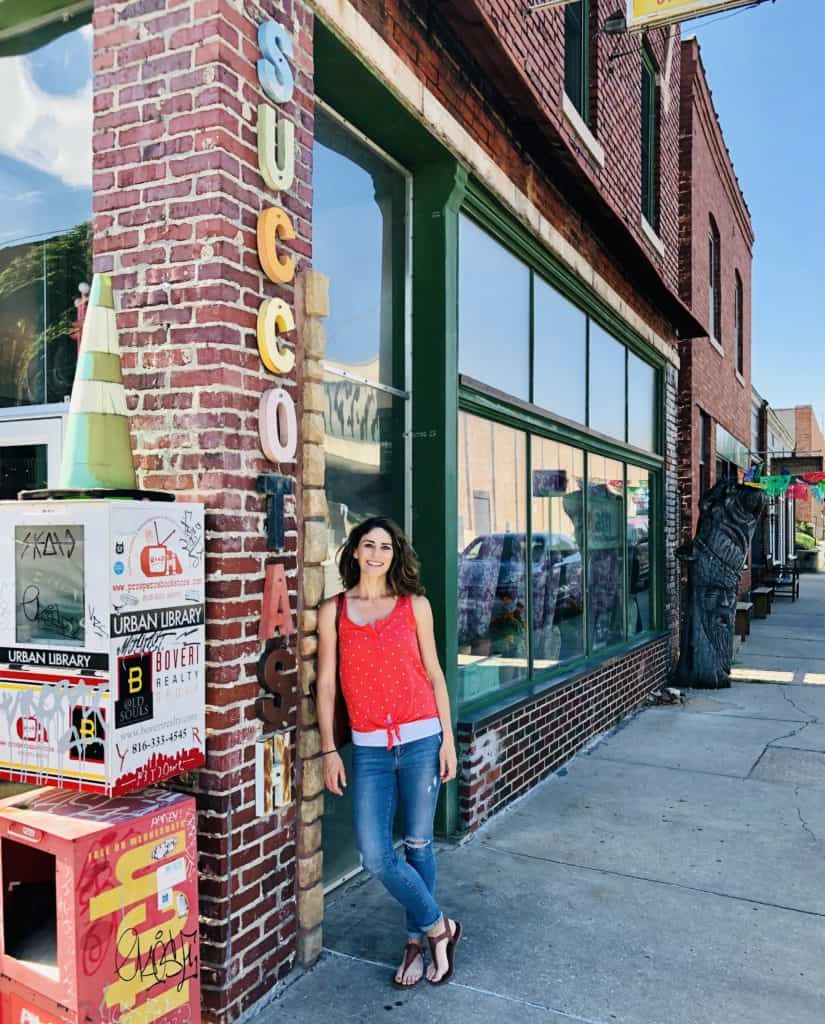 My food blogger friend, Whitney Reist from Sweet Cayenne, has some great Kansas City recommendations in her article here, including a favorite breakfast place, too. I give her props for many of the places we visited!
4. A factory tour and coffee sampling at The Roasterie
Want a unique foodie experience? For just $5 per person, take a 45-minute tour of this gorgeous coffee factory. It's a good idea to book your tickets ahead of time. (I did the night before and had no problems.) I never knew how much work from all around the world goes into one very good cup of coffee. You can also sample their cold brews and taste test a French Press hot brew vs. a pour over hot brew. In the end, we enjoyed one of their homemade pastries and a cup of their coffee–which we had a newfound appreciation for!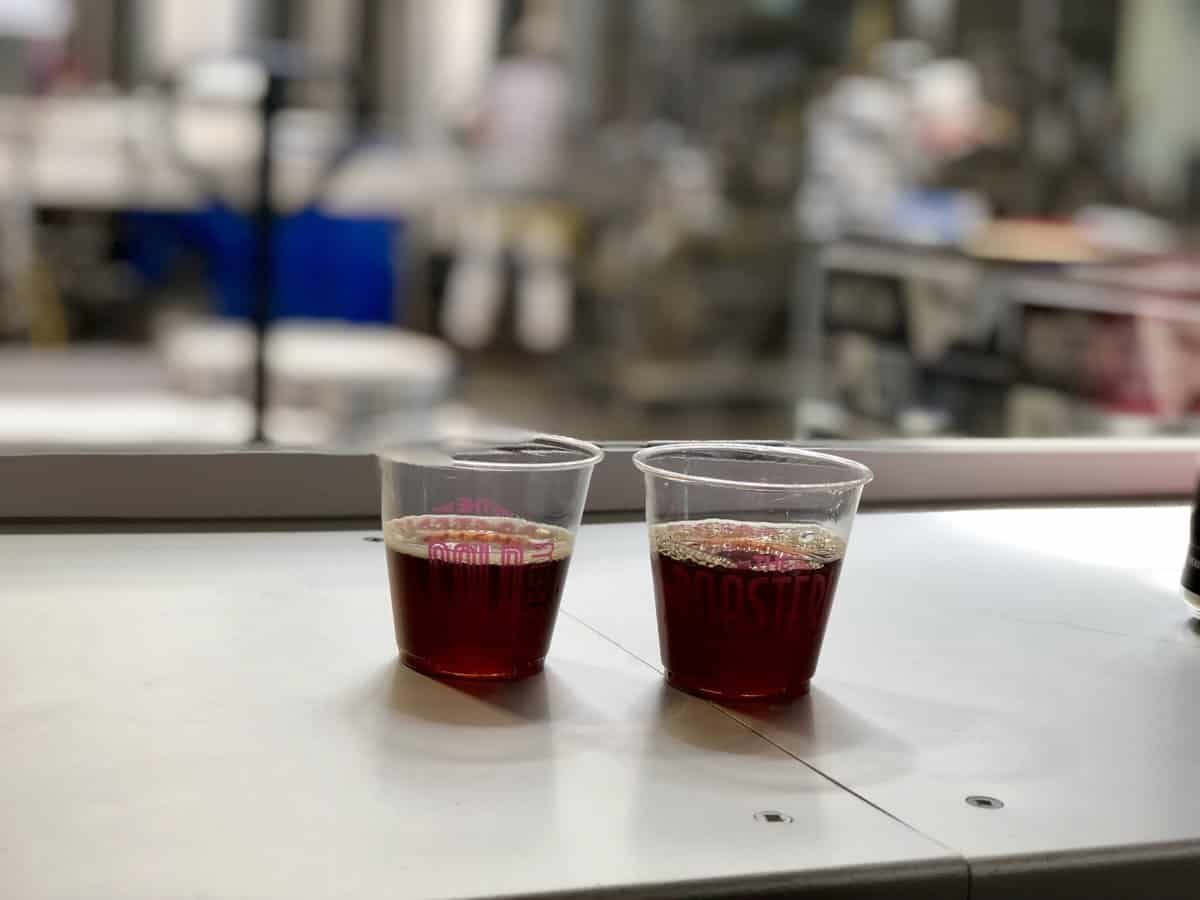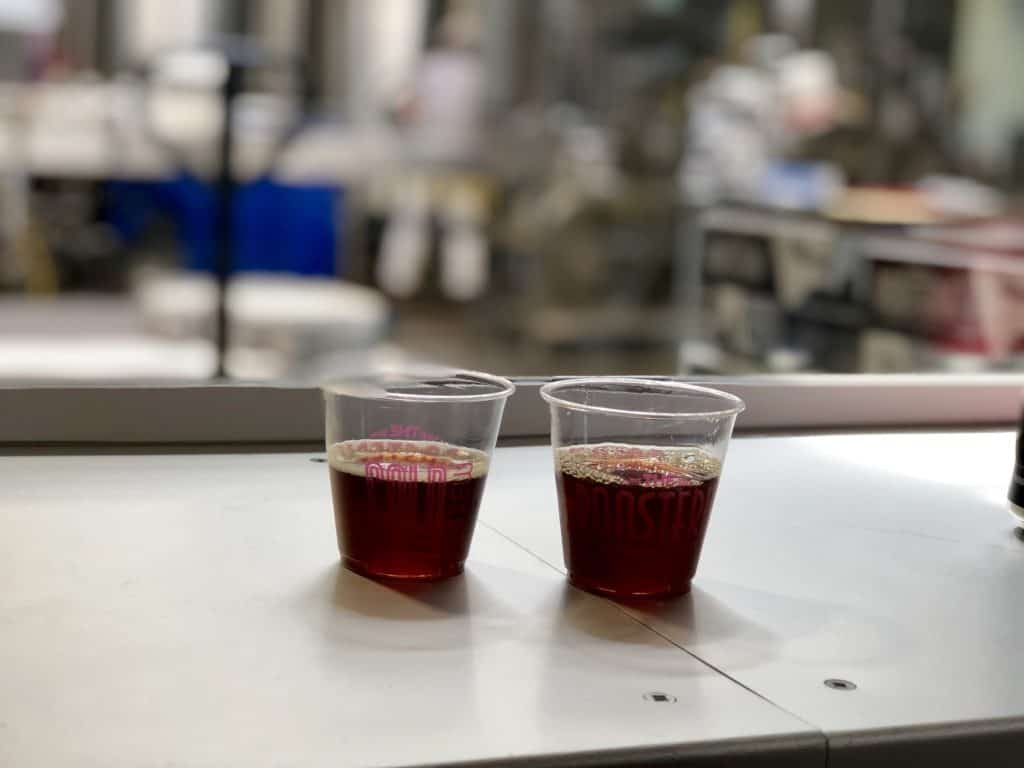 BBQ is a highly individual and contested food genre, especially in the Midwest. You've got some of the best BBQ joints in the nation to choose from in KC. Q39 happens to be our personal favorite, delivering some of the best meat and sides we've ever had. Just check the Yelp, Google, and TripAdvisor reviews to see all the others who agree with us. Nice decor and vibe, friendly staff, and downright tasty food. We split a Chopped Salad, Judge's Plate, and Burnt Ends sandwich. Honestly, we could have eaten half as much!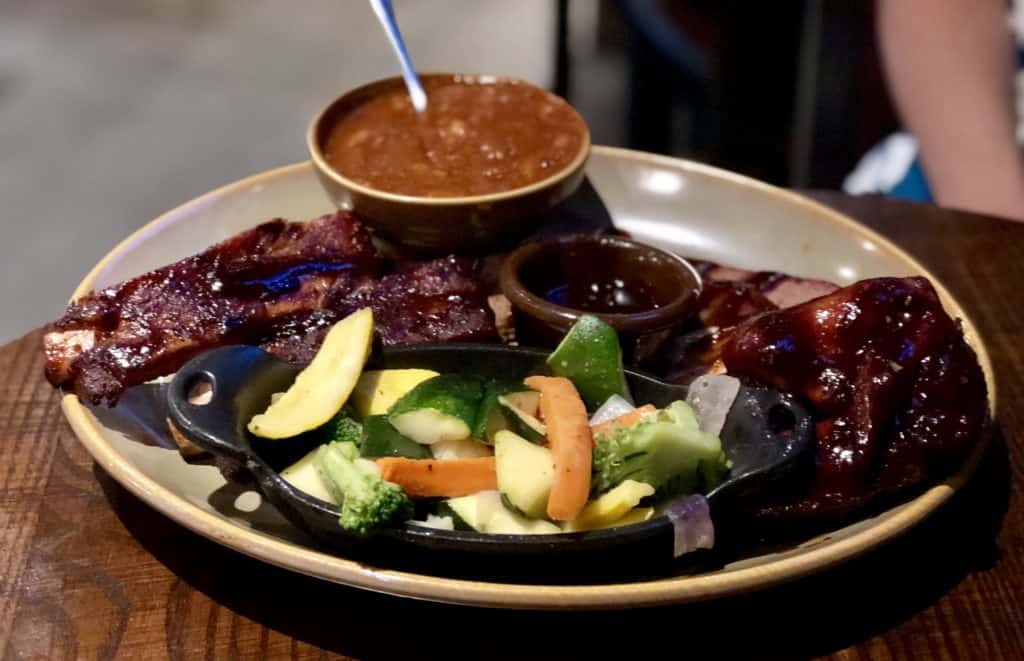 ---
More Vacation Ideas
Polly and I have written about several of our vacations over the years. Feel free to grab ideas for your own family from our reviews and tips.
This was Rachel's family's favorite vacation so far! Read about what we did and our recommendations.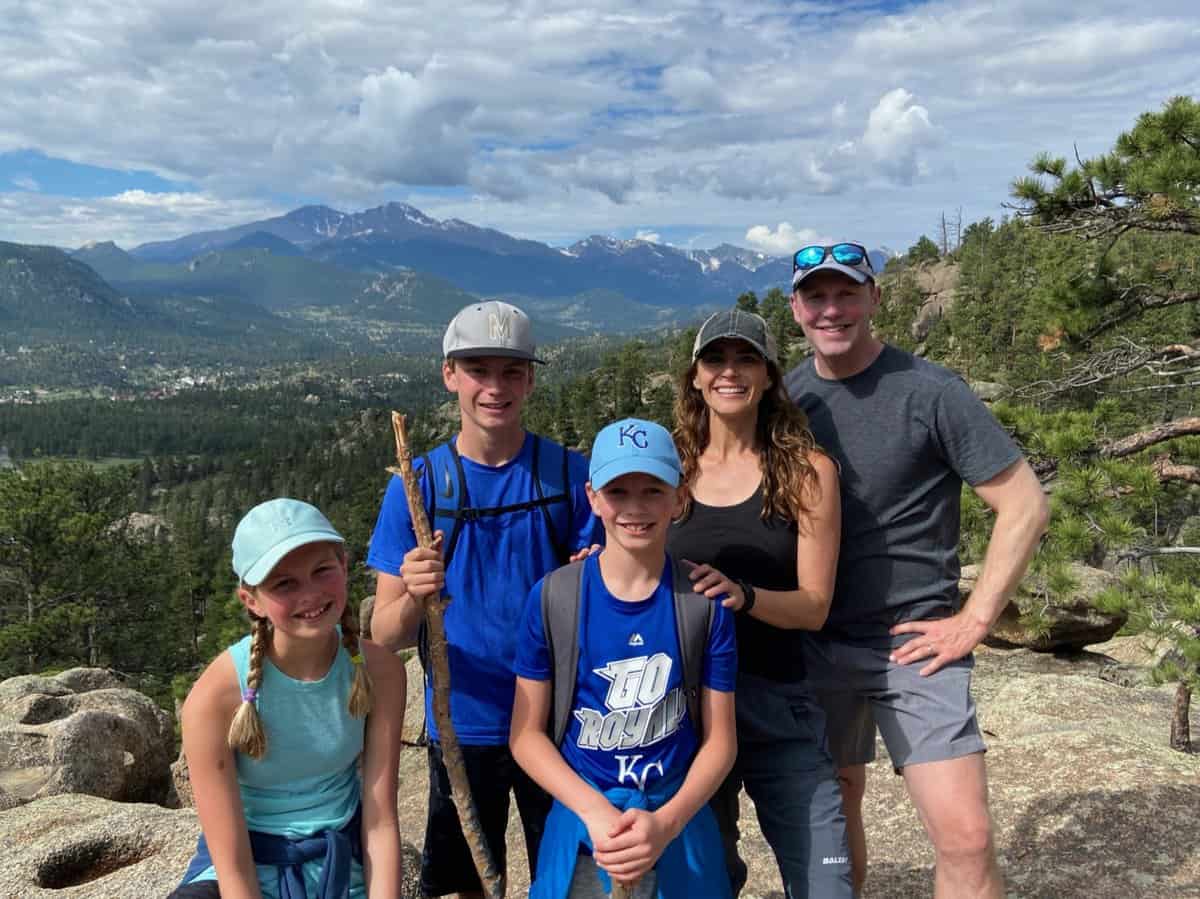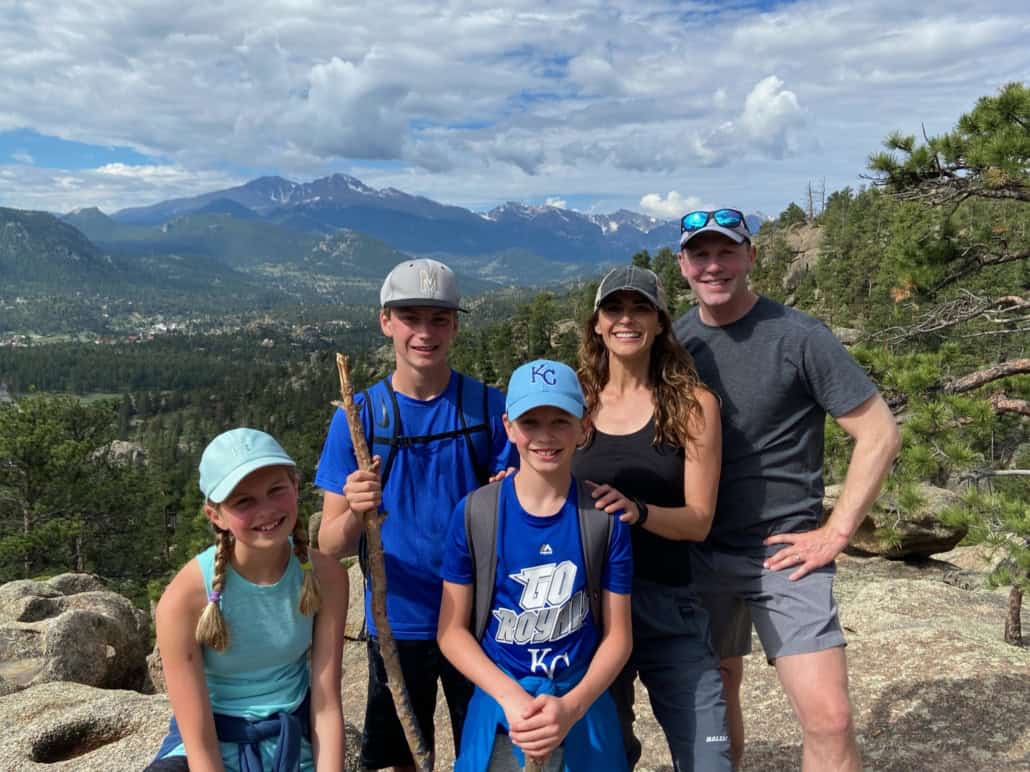 Polly is the queen planner and shares 35 things she learned from their first Disney trip.
Rachel's family hit the beach one year and it rained almost the entire week. But, here are 10 things I'm so glad we did together no matter what!