Kids' Bathroom Flip
Updated: 2/3/21
If you're an Instagram follower, you'll know that I actually wrapped up this Kids' Bathroom makeover a few months ago! I'm excited to finally get the details your way.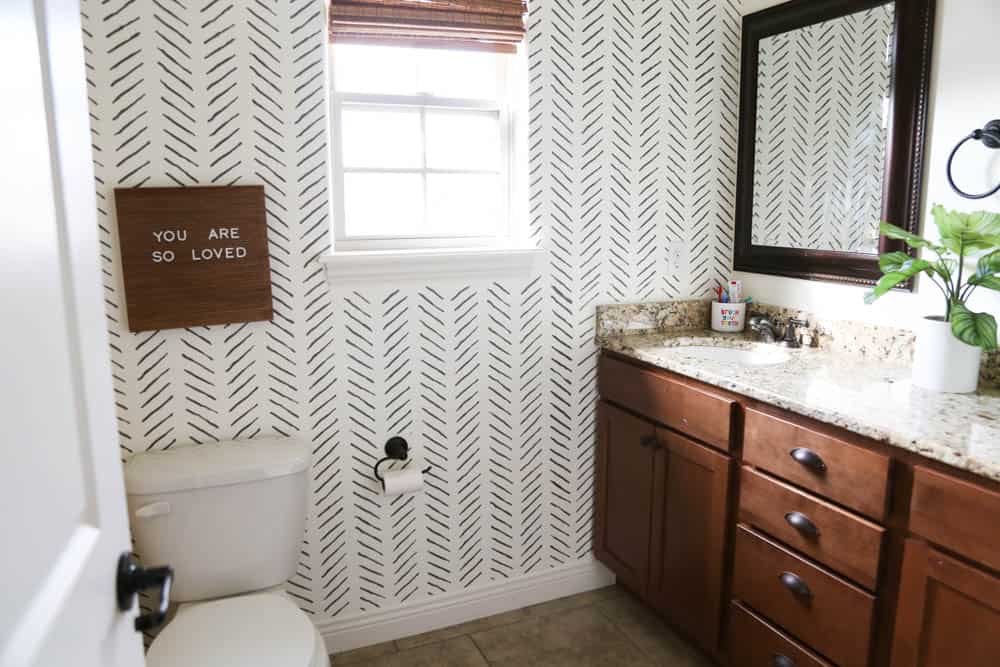 Much like our Master Bedroom Makeover, I had done slim to none as far as decorating this room. I mean, it's the kids' bathroom. It serves 3 purposes: Brush teeth, take baths, and to go potty.
What I particularly like about this bathroom flip, is that it didn't break the budget. It just took some time (and bravery) to make a big impact. Aside from paint supplies, the only things I bought were a new window blind, rug, and two pieces of decor.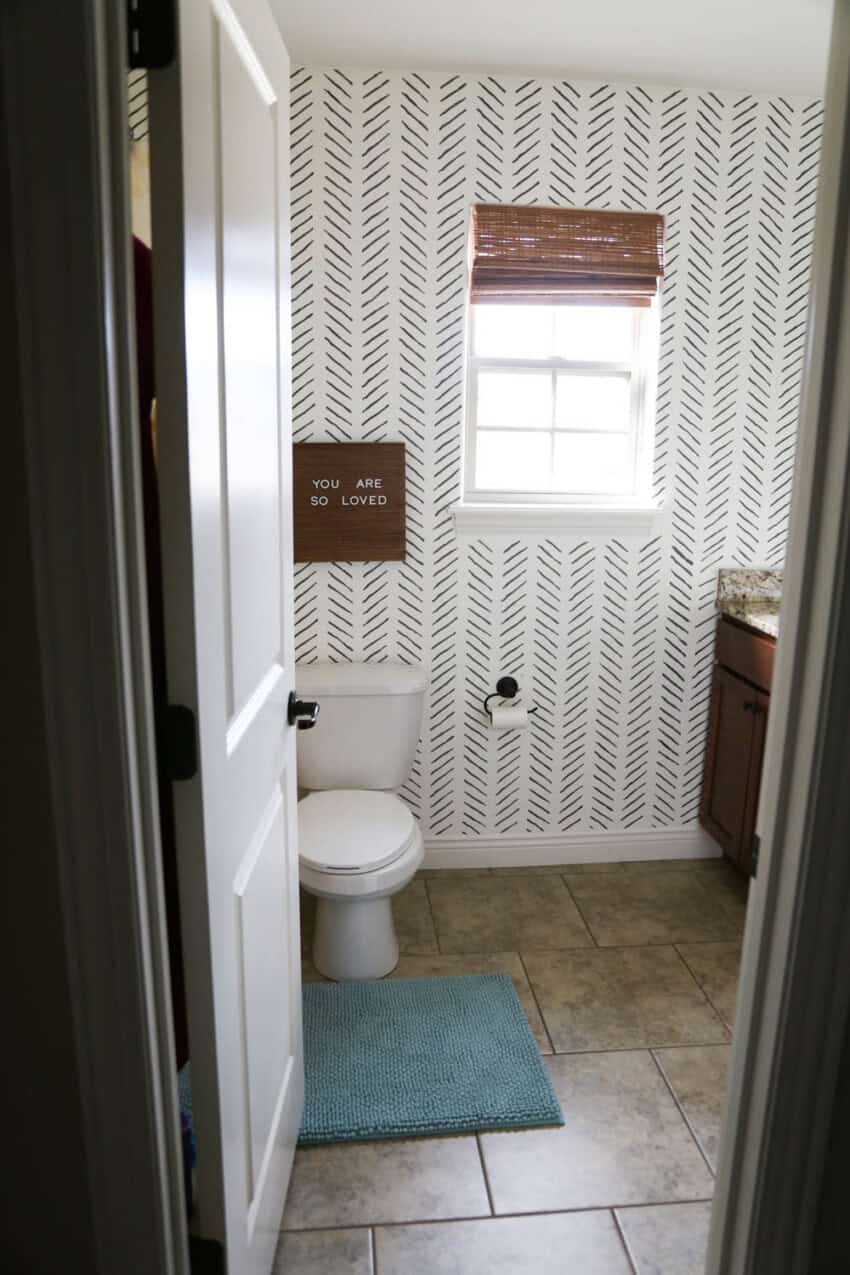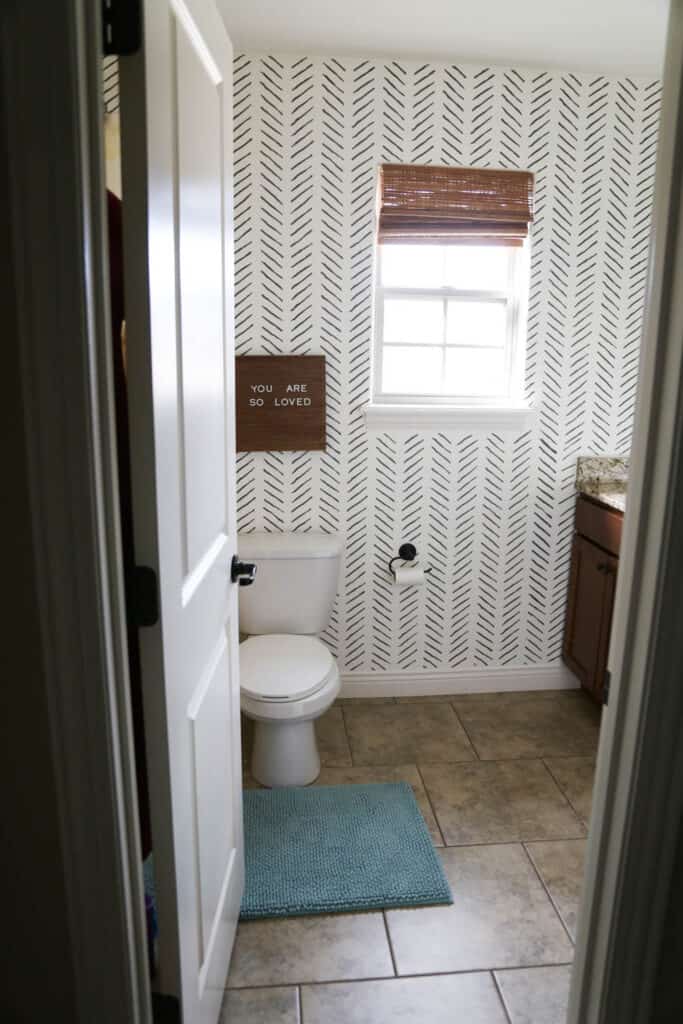 Kids' Bathroom Before & Afters
Let's take a peek at what a little paint job can do, shall we?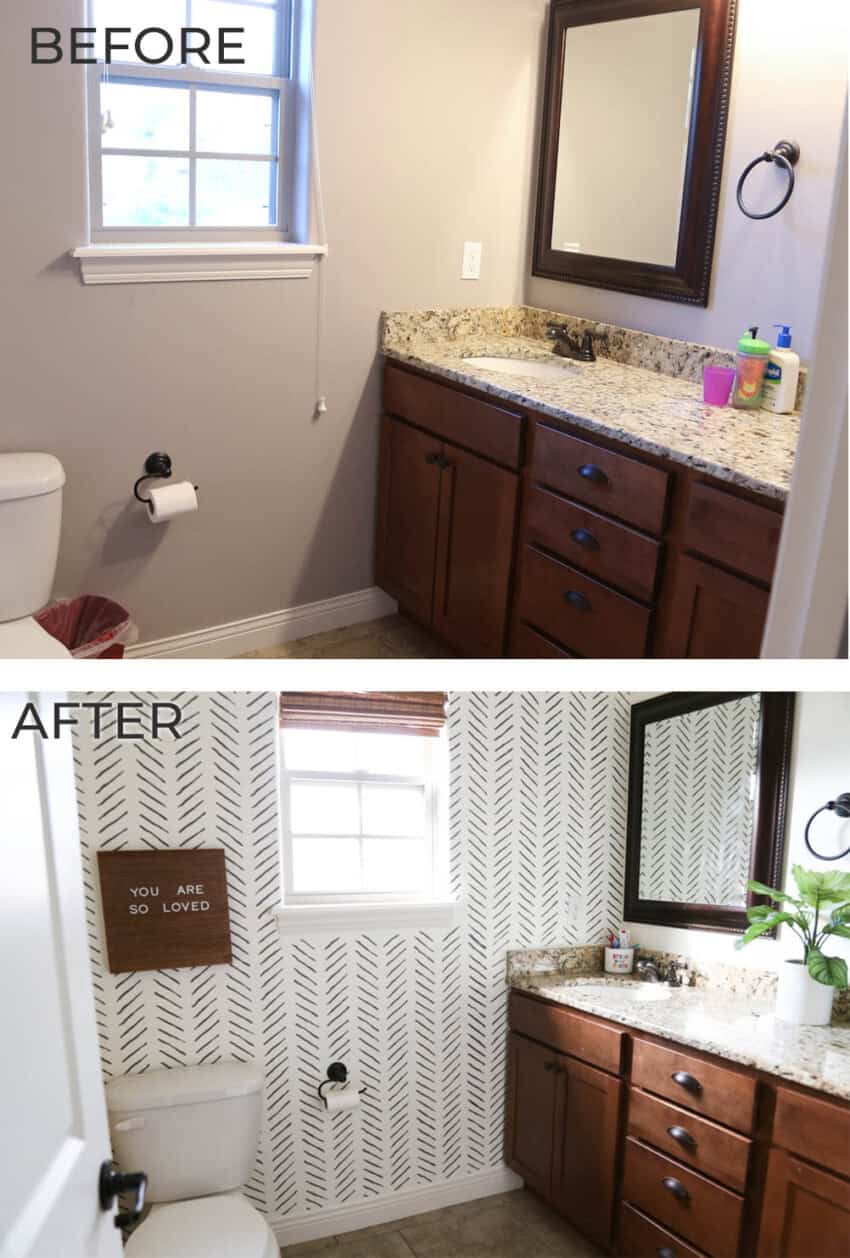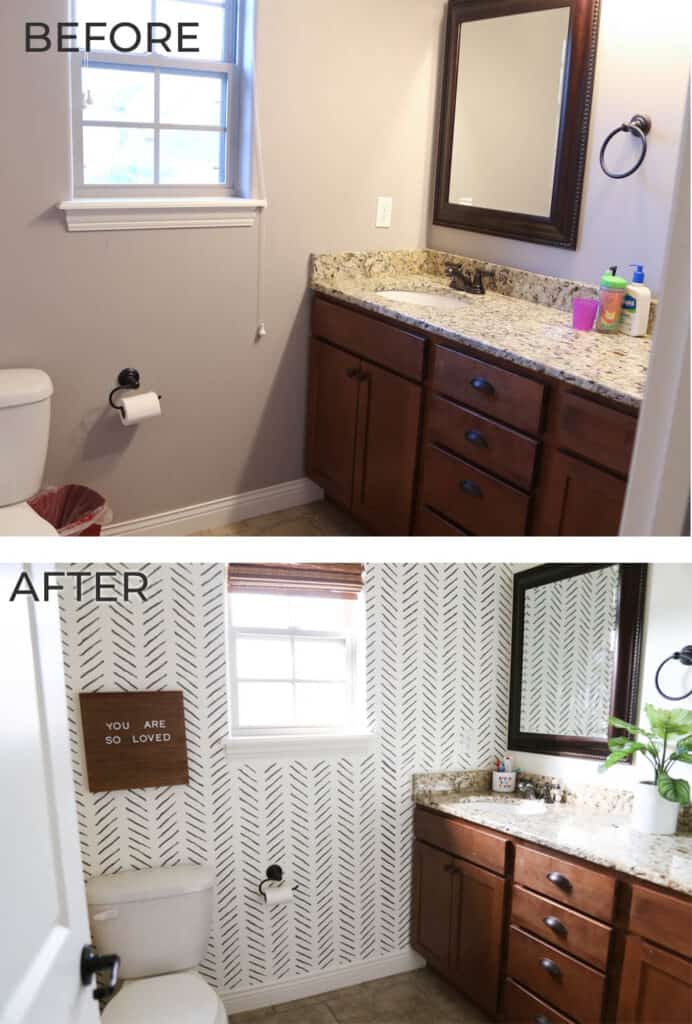 Here's another before and after angle.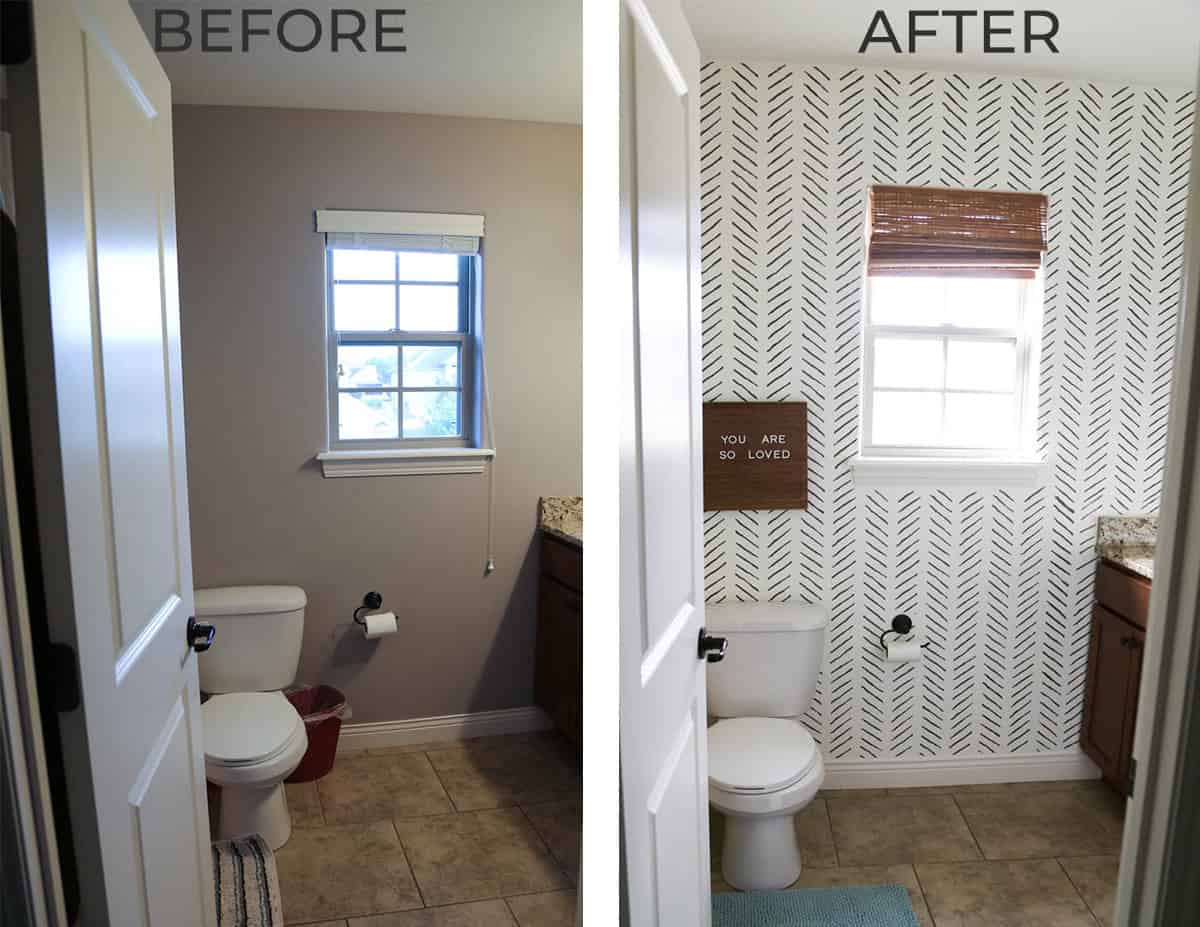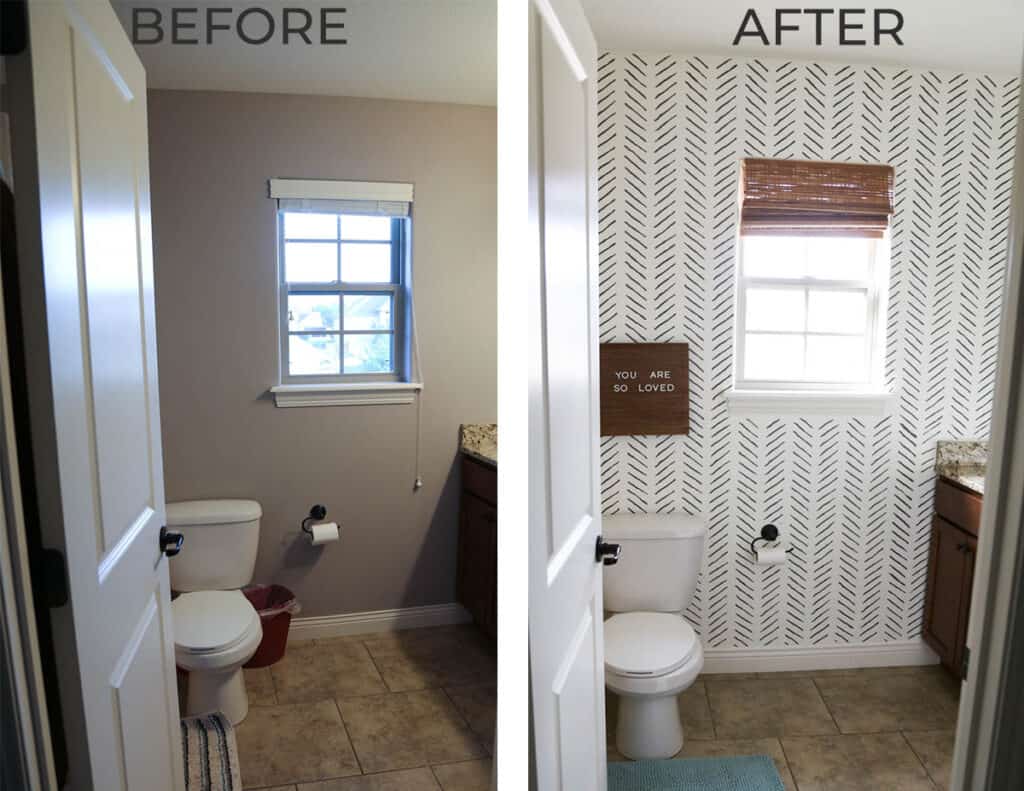 About the Wall Stencil
I had never done a wall stencil before. But from the images I saw on Pinterest and such, they can have a HUGE impact! I wanted to try one out and told myself that the worst thing that could happen was that it turned out bad and I painted over it again.
The first step I had to do was to paint the whole room white. I used Simply White by Benjamin Moore. After that had dried, it was stencil time!
The stencil is called Hand Drawn Chevron from Cutting Edge Stencils. I used Kendall Charcoal for my stencil color.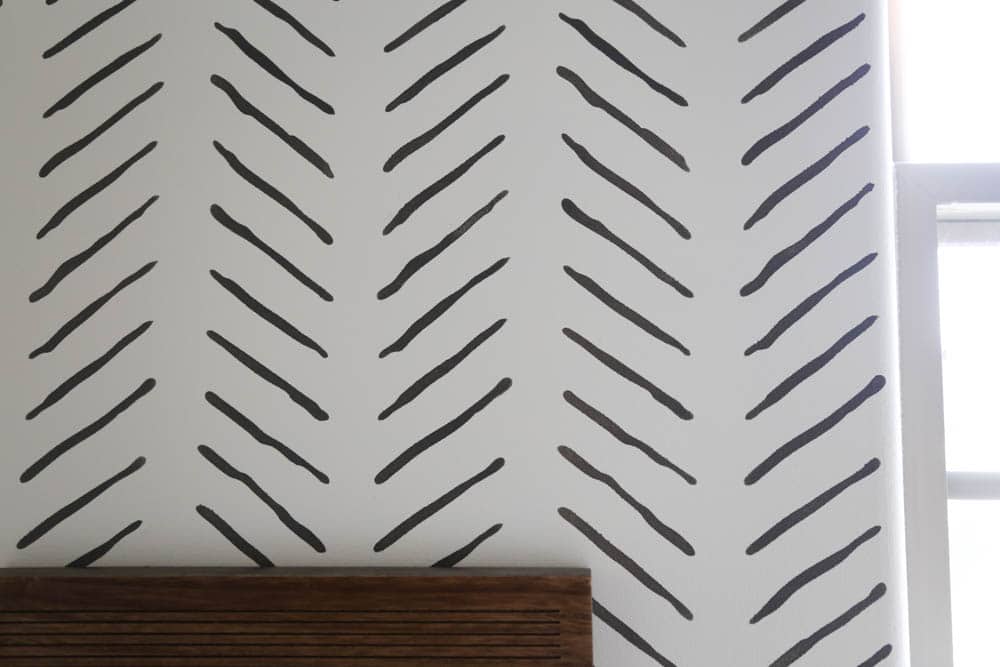 What I Learned about Wall Stenciling
Use a dense foam roller! You don't want much paint on it at all!
The less you have to work around, the better. The wall I picked was pretty complex. I had to work around a toilet, a window, and a vanity. I for sure made some mistakes when trying to work around these edges.
If you're a perfectionist, I'd steer clear of wall stenciling. You'll need to prepare to embrace imperfection!
Use a flat paint sheen. It dries the fastest!
Take your time. It's pretty time-consuming. Put in a great audiobook and have fun with it!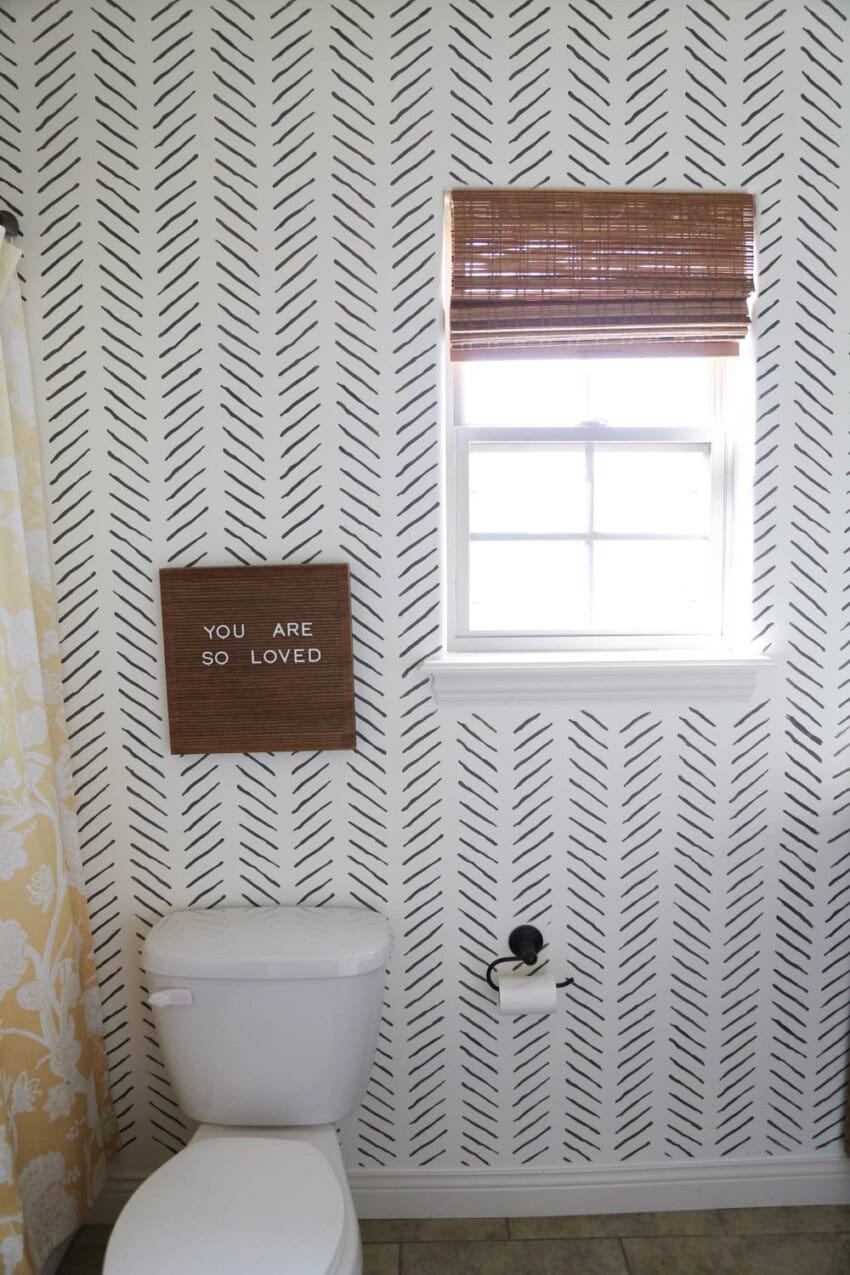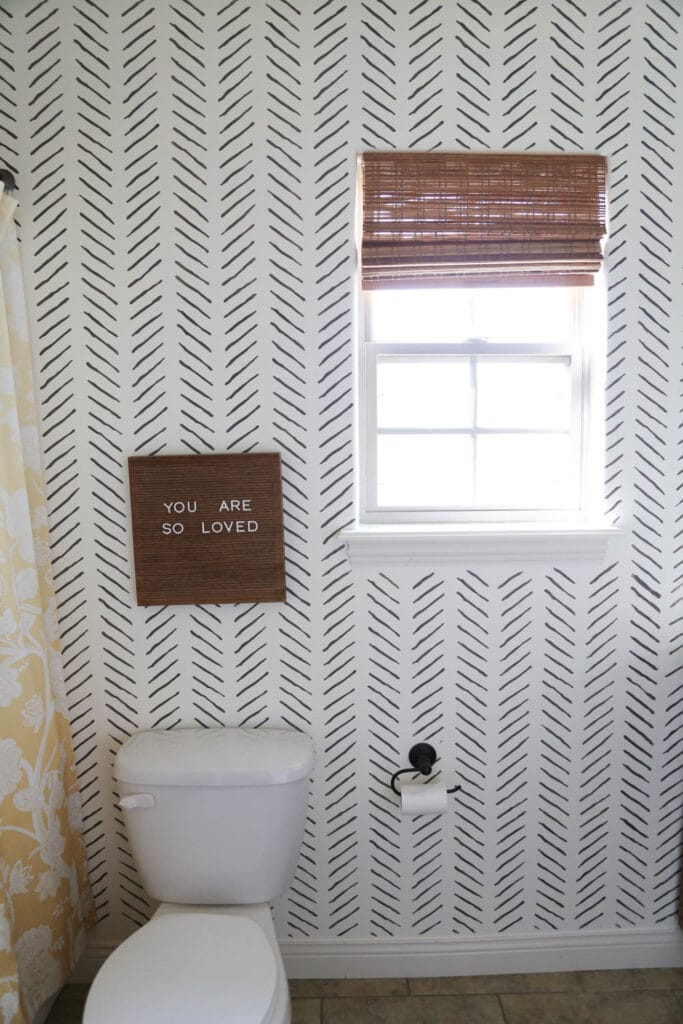 Here is a short video to show you the project from start to finish.
Kids' Bathroom Makeover Details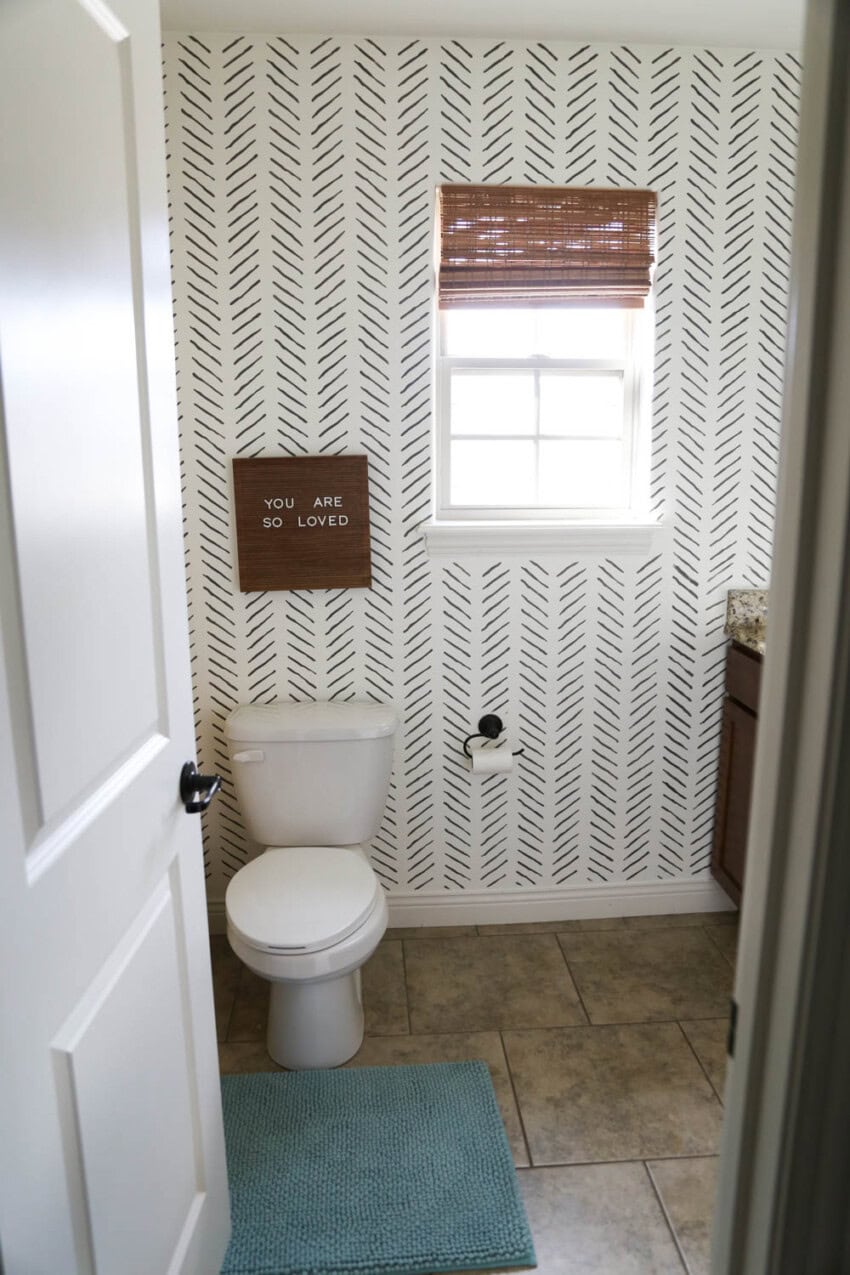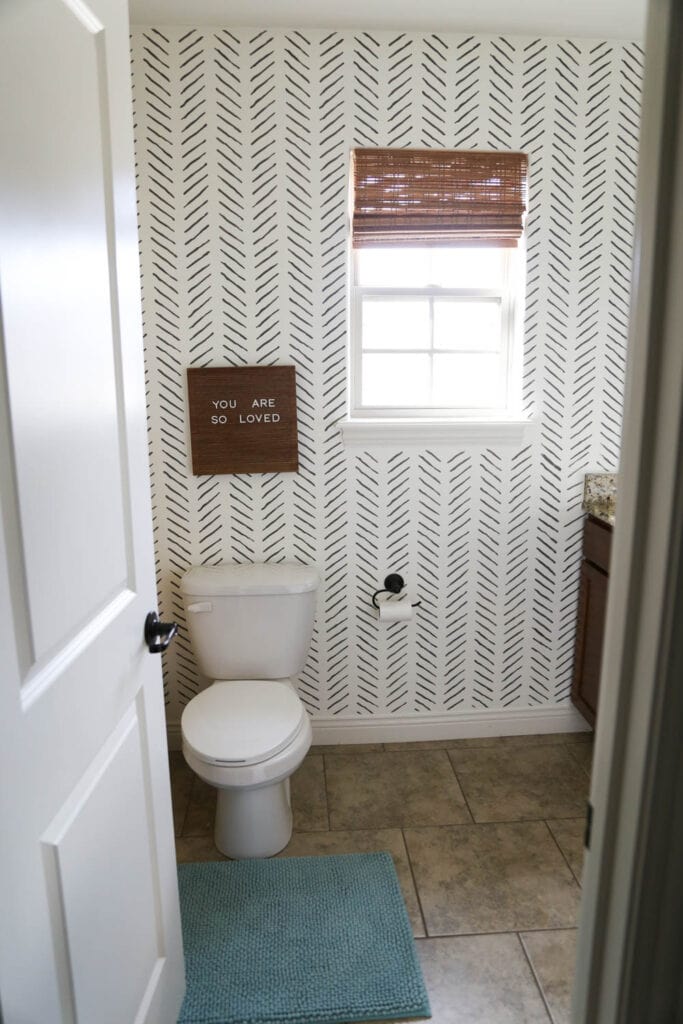 Paint Colors:
Benjamin Moore: Simply White
Benjamin Moore: Kendall Charcoal
Bath Rug: Target (So comfy!)
Wooden Letterboard: Target (Use This Picture Hanging Hack)
Window Blind: Wayfair (Same ones used in my Master Bedroom Makeover)