Marshmallows + Toothpicks = Rainy Day Activity
Updated: 11/13/20
This post may contain affiliate or sponsored links. Please read our disclosure policy.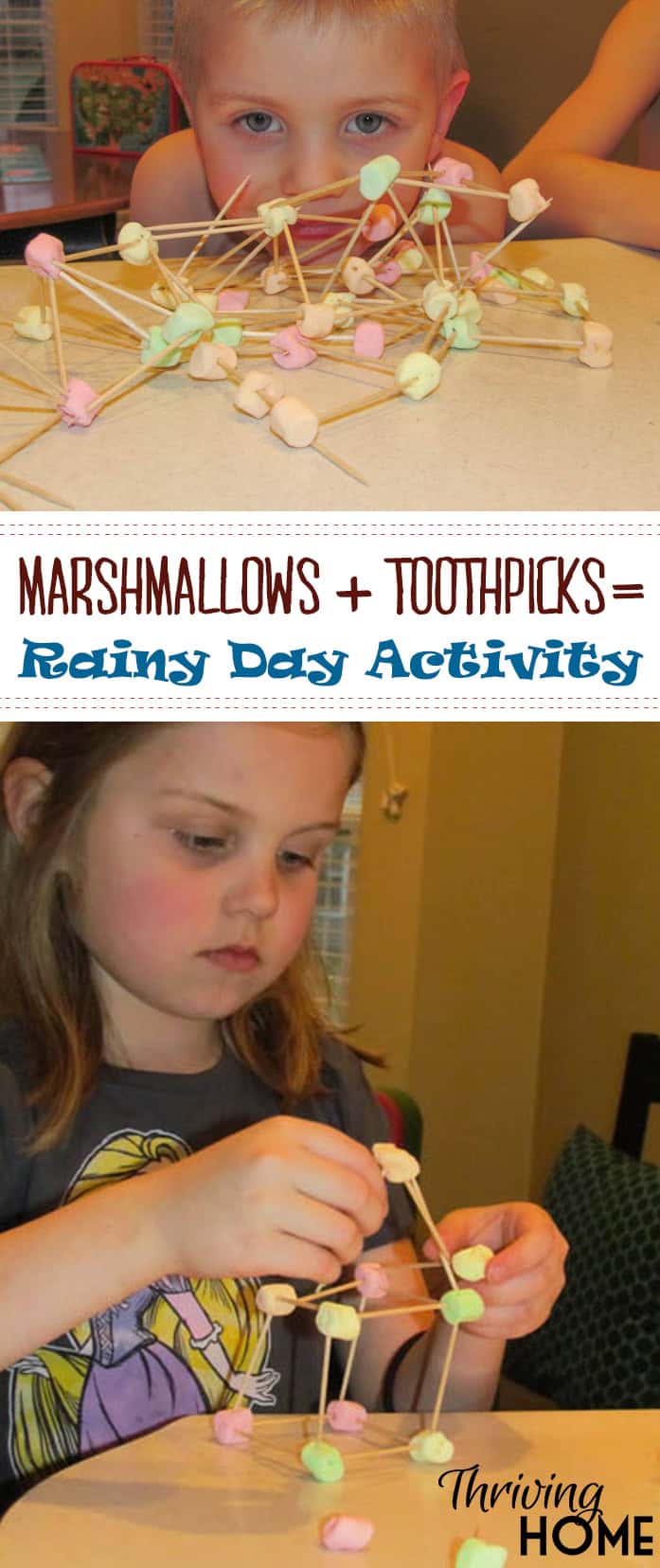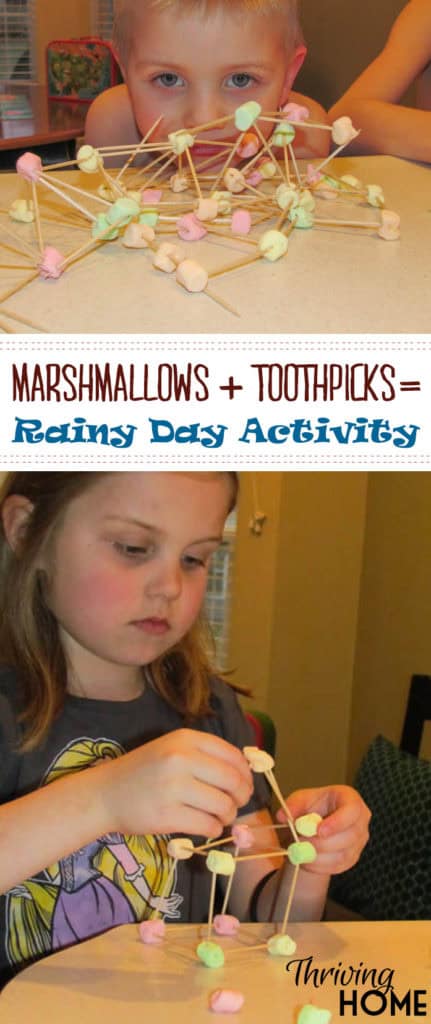 This activity isn't rocket science…but it might further your child toward that career.
Simply give your child toothpicks. Gasp! You mean hand my child those sharp pointy objects!? They will poke their sibling's eye out! Yes, hand them toothpicks. And then hand them a bizillion little marshmallows and watch the miracle of their imaginations come to life. Or, if yours is like my 8-year-old son, you can watch him happily eat half of the unnaturally green and pink pieces of fluff, too.
This Marshmallow and Toothpick Project provided a good 45 minutes of constructive engineering work one rainy day. My 4, 6, and 8 year-olds tried to figure out how to make a bridge and a skyscraper that would support it's own weight, as well as made a Super Hero Hideout inspired by Superman's Fortress of Solitude.
Hand over the potential torture objects to little hands and be prepared to learn from your kids.