Science Birthday Party: Mentos and Diet Coke Explosion
This post may contain affiliate or sponsored links. Please read our disclosure policy.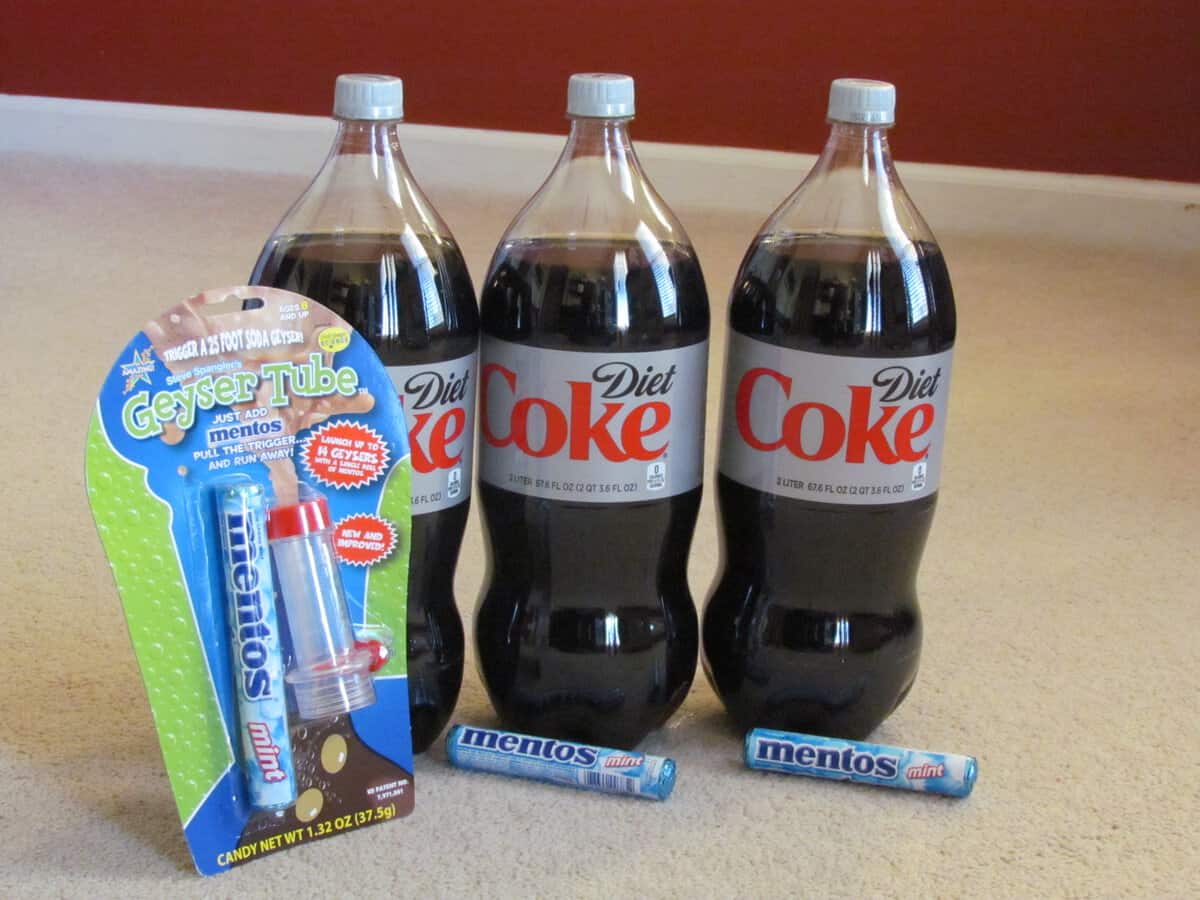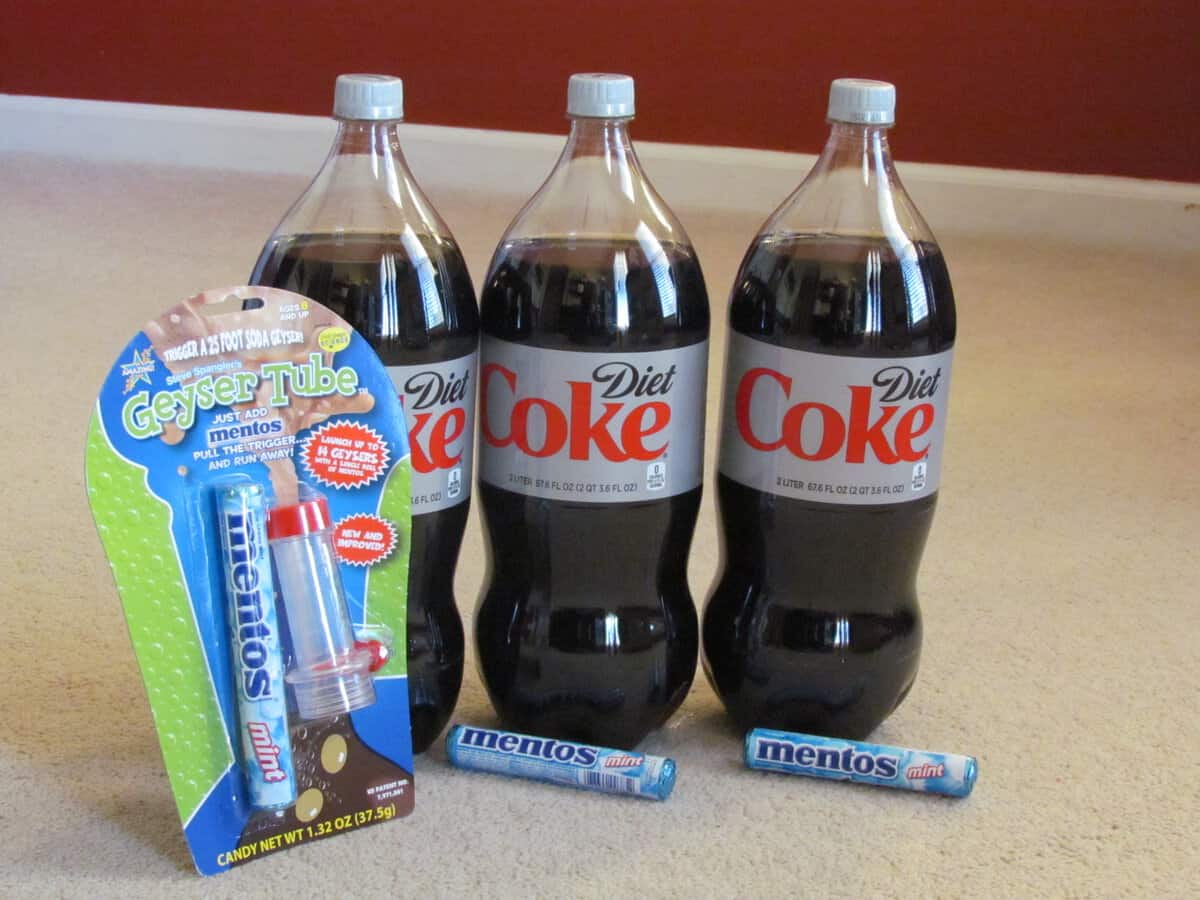 As I've been sharing in Easy and Cheap Science Birthday Party: A Complete Guide, I planned three science experiments for the kids including this grand finale, the Mentos and Diet Coke Explosion. It. was. pure. awesomeness.
My dad captured the action well in this series of shots…
I explained to the kids that they were going to see one last chemical reaction and asked them what they thought might happen when we put a Mentos into a Diet Coke bottle. Most of them had never heard of this experiment and were clueless. Boy, were they in for a surprise.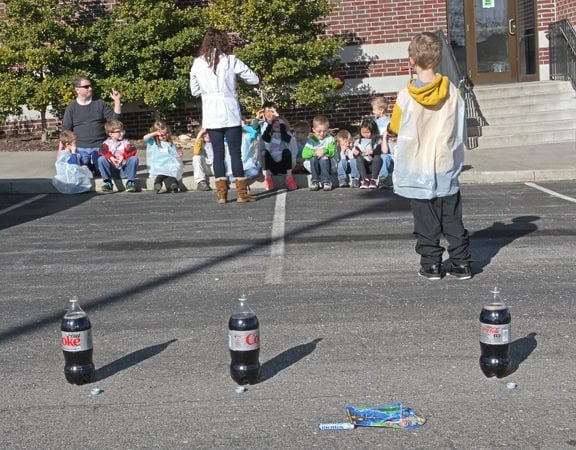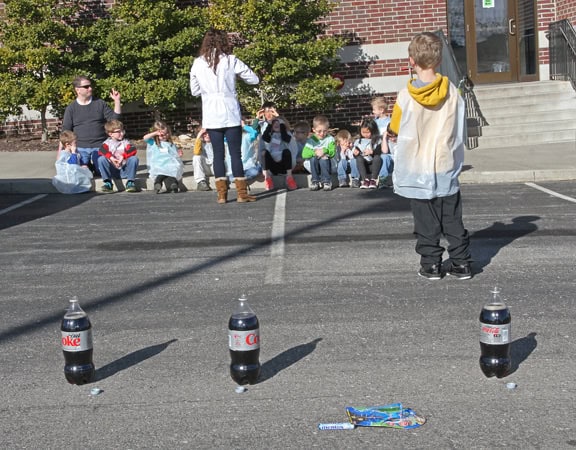 The birthday boy released the Mentos into the first bottle while the spectators anxiously waited.
And then ran and giggled with little boy glee.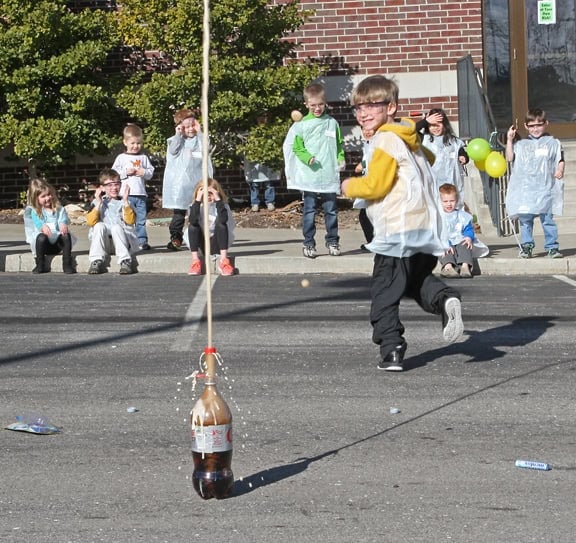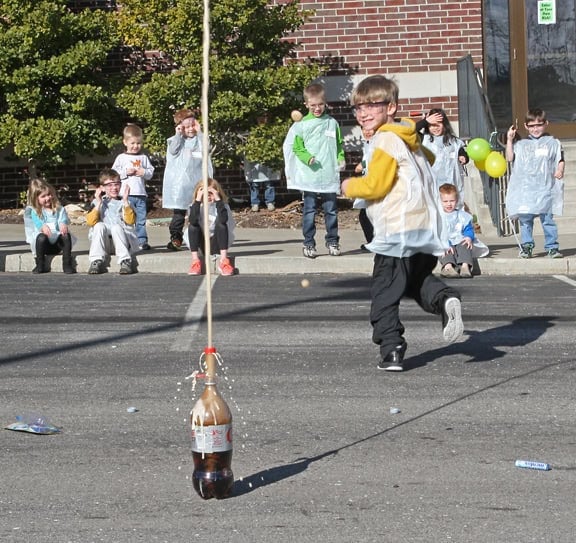 By the second one, all the kids ran under the fountain to get a Diet Coke shower.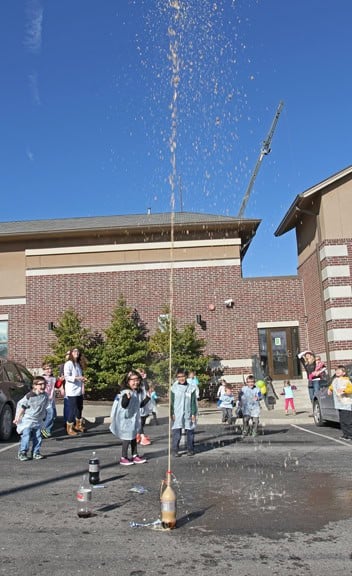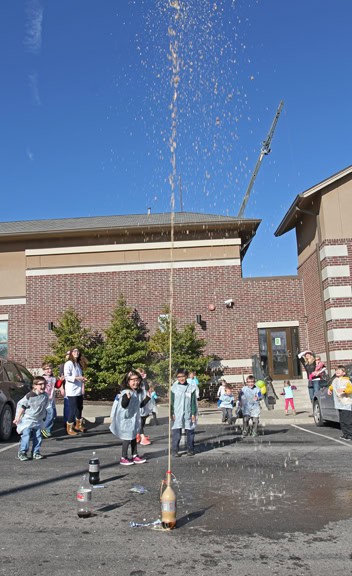 One final shot of the awed little scientists' (with their safety goggles on, of course).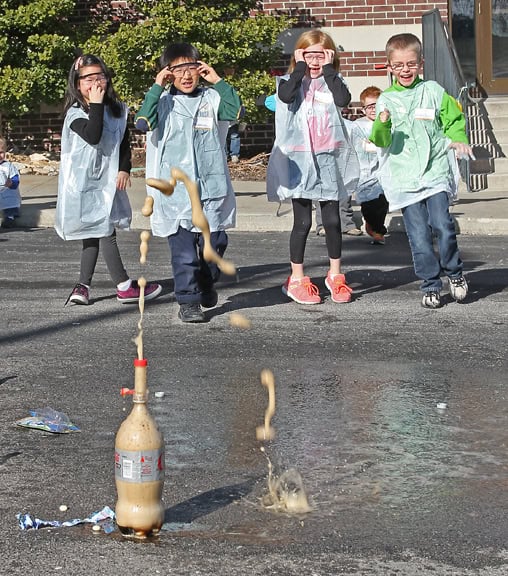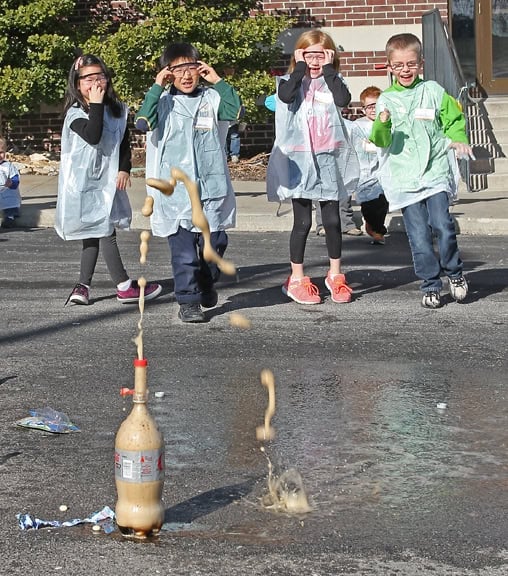 So, here's how to do this easy little Mentos and Diet Coke experiment yourself.
1) Buy this little gadget–Steve Spangler's Geyser Tube (about $6). When you pull the trigger, it releases 5 Mentos at once into the bottle. It's a must have and makes for quite a spectacular show. Plus, it keeps you from getting showered with Diet Coke.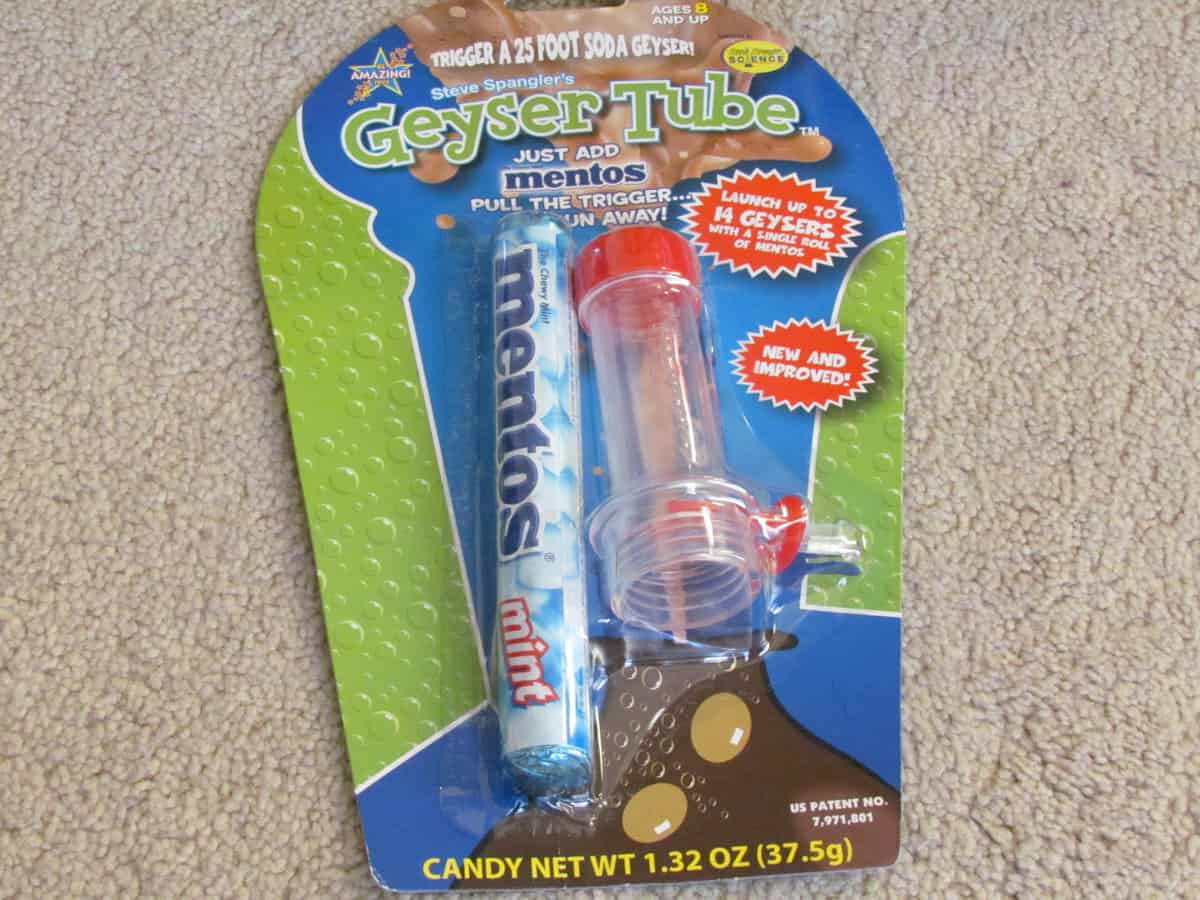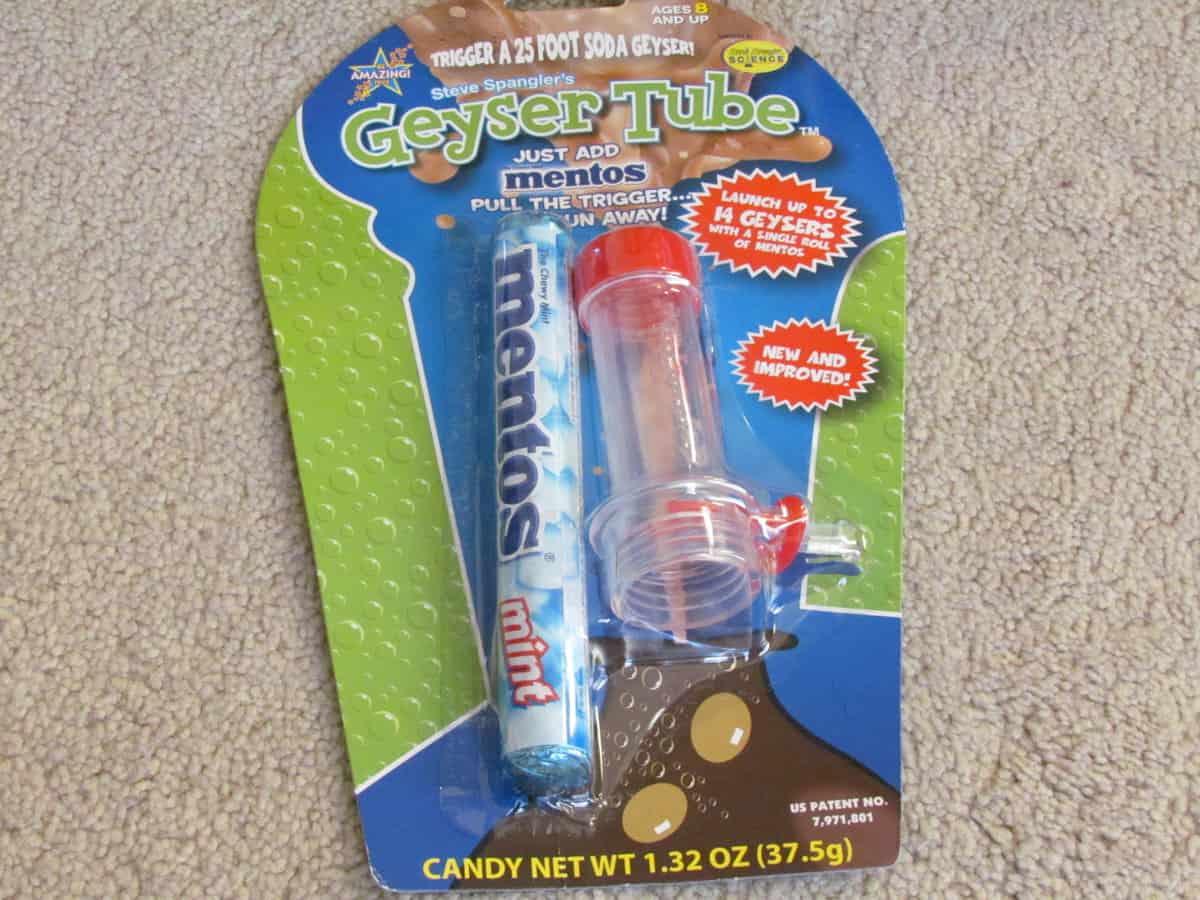 2) Then, you'll need a few bottles of Diet Coke and 5 Mentos per bottle. Don't ask me why Diet, but that's what every resource that I checked said to use. And it worked.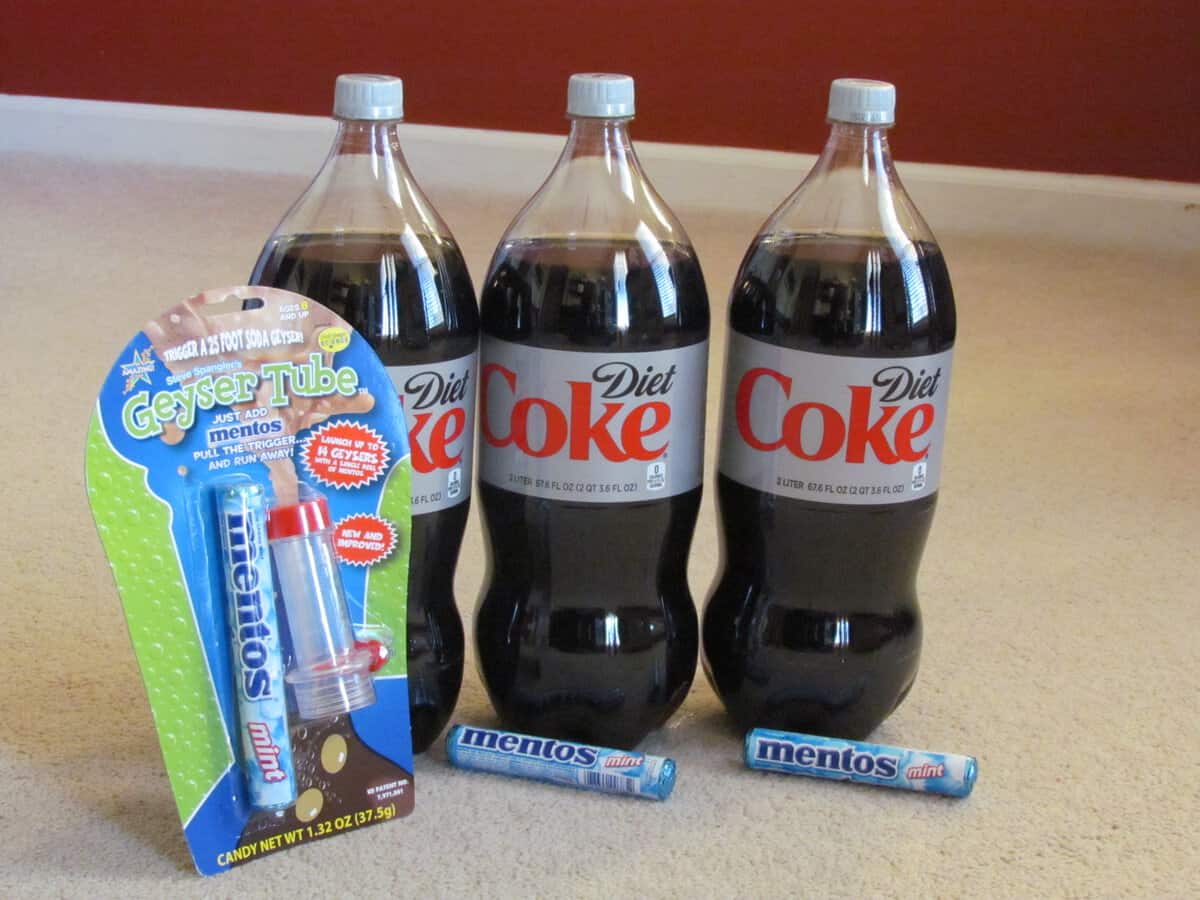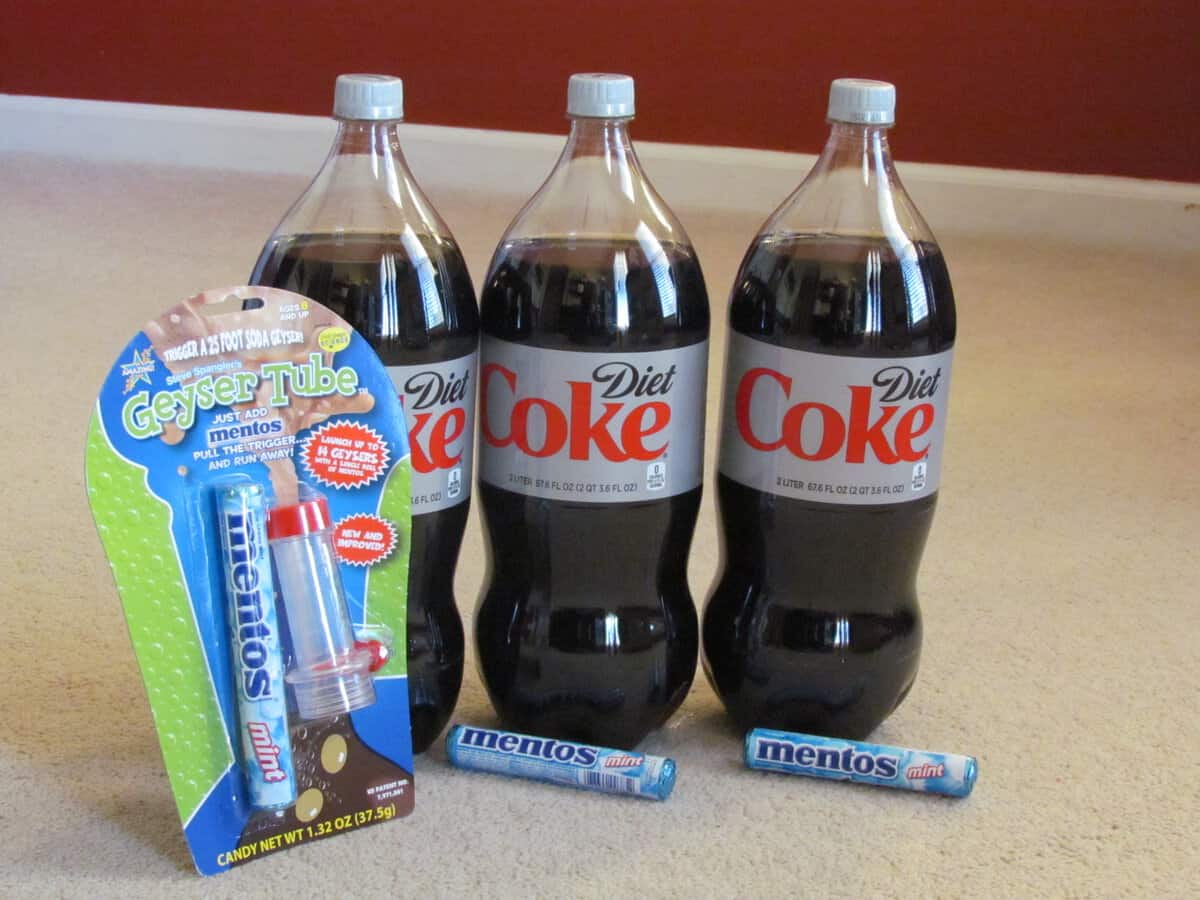 3) Simply load the Geyser Tube with five Mentos and screw it on to the open soda bottle. Pull the trigger and run and be amazed!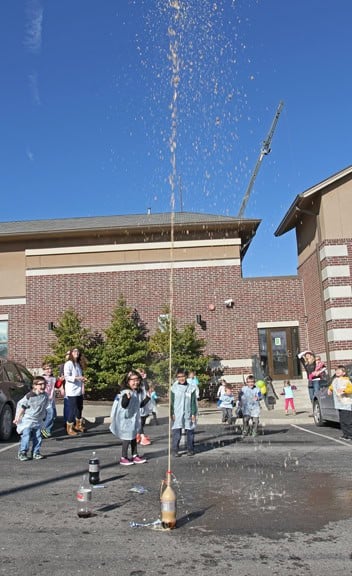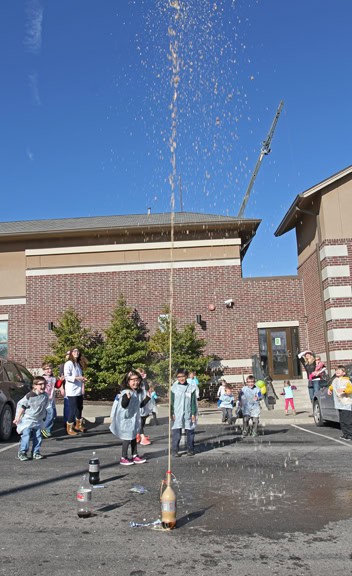 Need more Science Birthday Party ideas? Check out this post for the entire plan.
Cheap Science Party Signs, Name Tags & More
Last but not least, save more time and money with our easy and cheap decorations for the doors and walls of your party locale, plus official name tags and Secret Lab Notebook covers. Our Science Party Pack is only $4.99. Upon purchase, you will receive a download that includes these PDF files that you can print again and again:
Secret Lab Notebook front cover (8 1/2 x 11) – Learn more about how to use these HERE.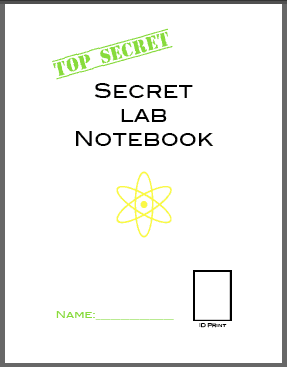 Official Access Name Tags – Use inside clip-on name badges like these, print on these Avery labels, or simply print on card stock and use safety pins to attach to shirts.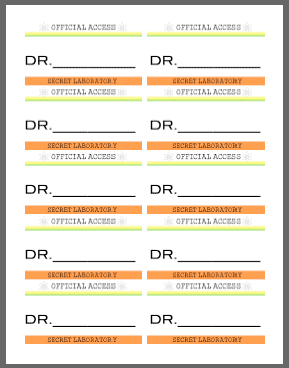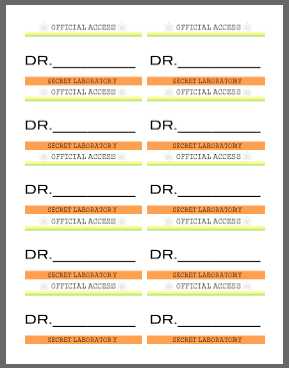 Science Laboratory sign (8 1/2 x 11)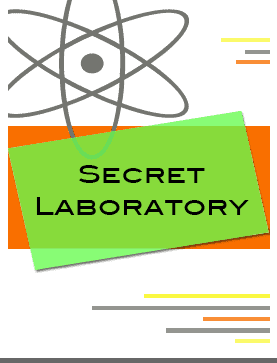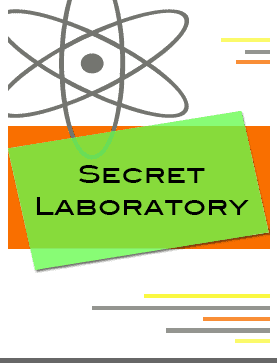 Atomic Waste sign (8 1/2 x 11)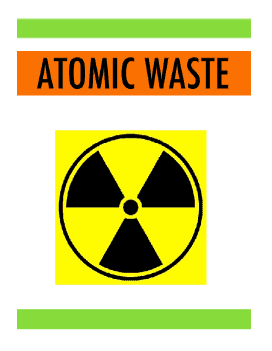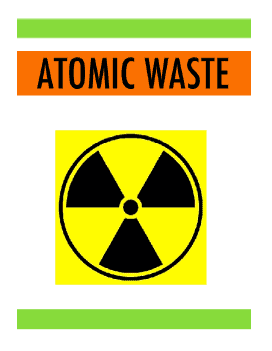 Biohazard sign (8 1/2 x 11)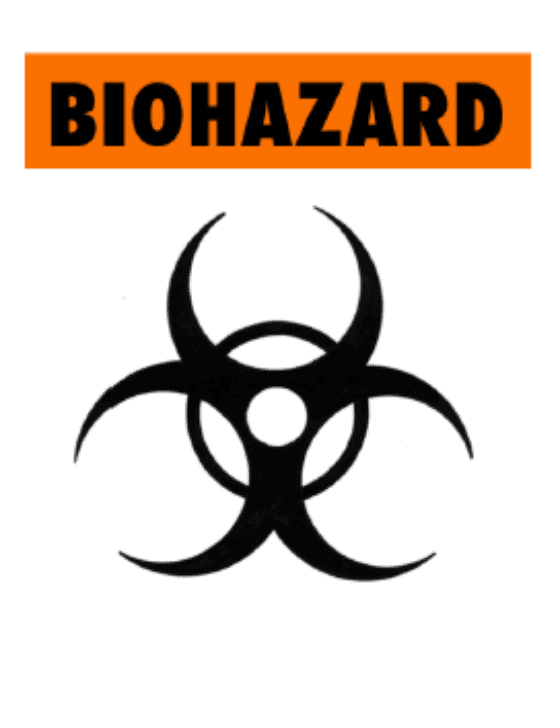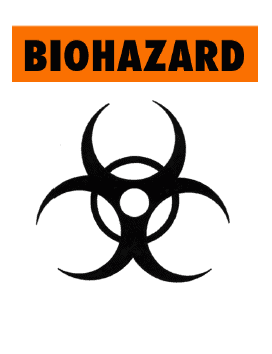 Enter at Your Own Risk sign (8 1/2 x 11)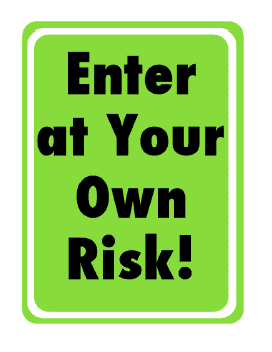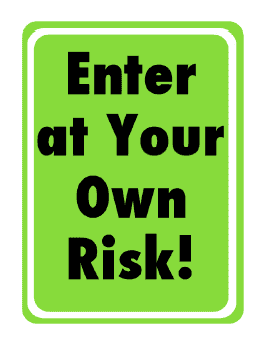 Caution: Lab Test Underway sign (8 1/2 x 11)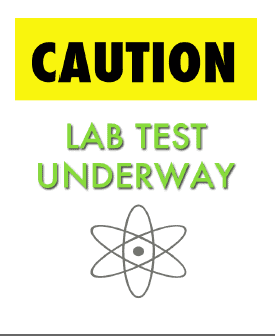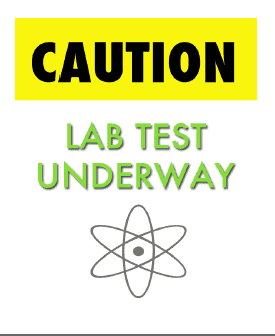 Print each of these as many times as you like so that you can cover your walls, tables, and doors with themed Science lab signs. What a deal!
Purchase our cheap Science Party Pack (only $4.99) now!