This post may contain affiliate or sponsored links. Please read our disclosure policy.
We have both found that asking great questions around the table is a quick, fun, and often meaningful way to connect after a long day. That's why we created these printable Table Talk cards to use at dinner time.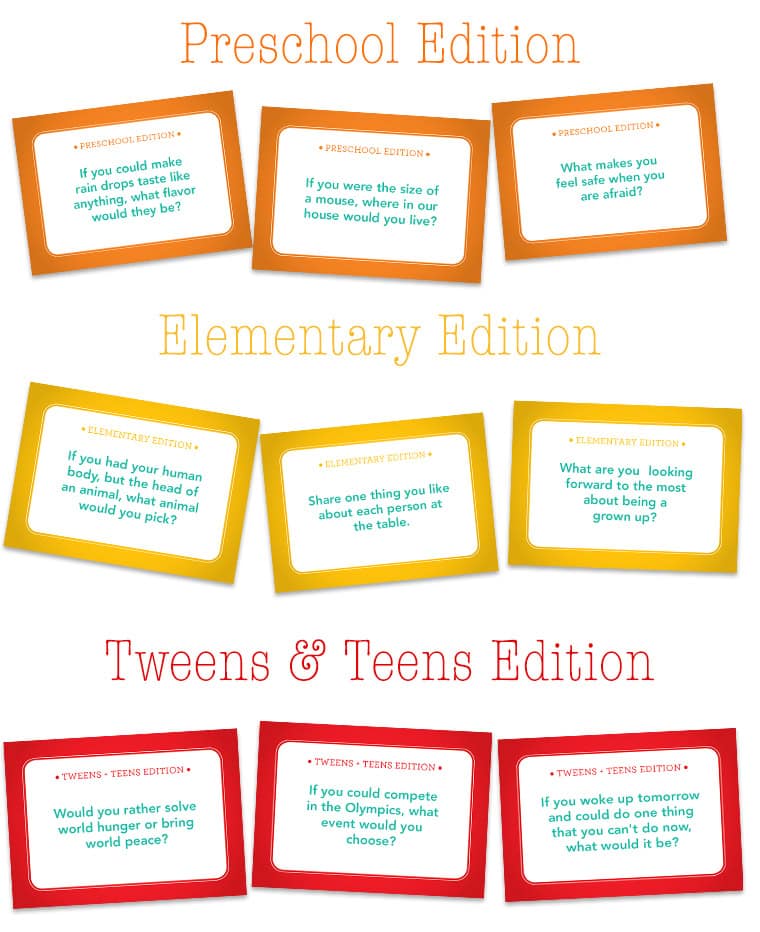 Family Dinnertime Outcomes for Kids
Did you know that studies show that children who grow up regularly eating meals with their families are more successful in almost every way—socially, academically, physically, and emotionally–than those who don't? Family meal time seems to be a predictor of:
Healthier eating habits

Increased vocabulary and literacy skills in children

Better grades and improved peer relationships at school

Higher satisfaction in parents' relationships

Decreased risk behaviors in teens, such as alcohol and drug use, eating disorders and teen pregnancy

Lower incidence of depression and anxiety in both children and adults
Intriguingly, the single most common developmental denominator cited by Fortune 500 CEOs is that they grew up regularly eating family dinners!
What Are Table Talk Discussion Cards?
Table Talk comes in three age-appropriate sets. Each edition includes 40 printable question cards that are designed to stir up conversation in your family.
Some questions are silly and will have everyone at your table belly laughing. Other questions are a bit more intentional and intend to bring out much needed deeper thoughts and conversations.
We've created three different sets so you can be sure to target your kids right where they are at: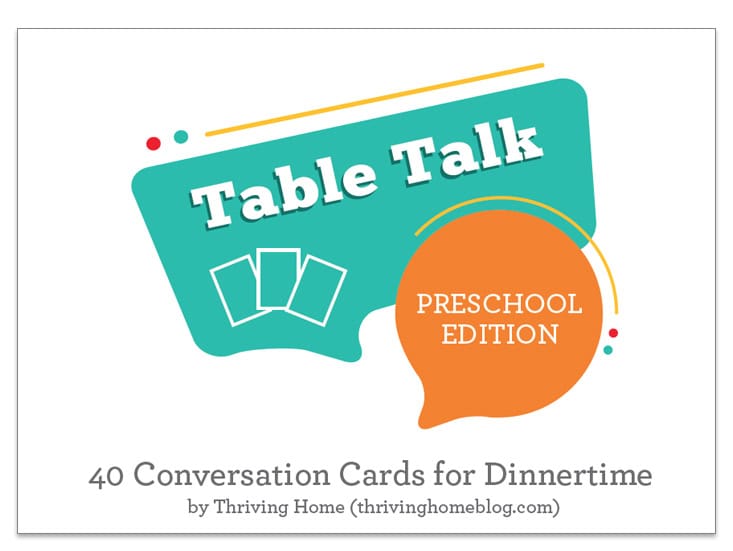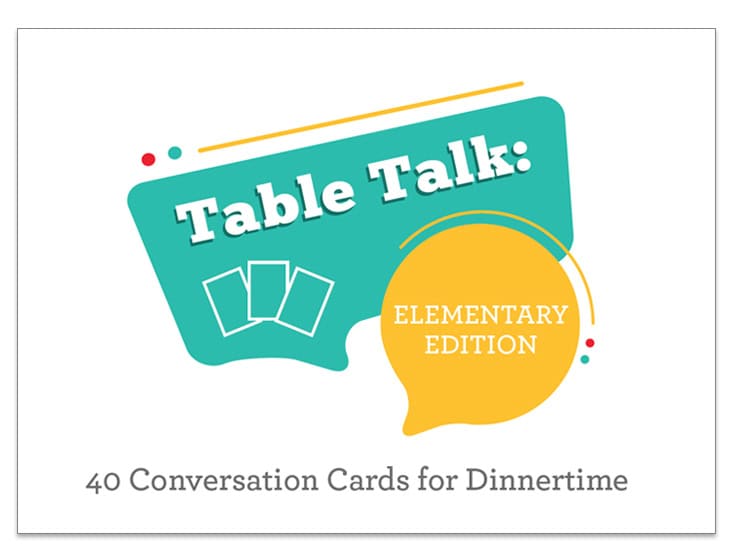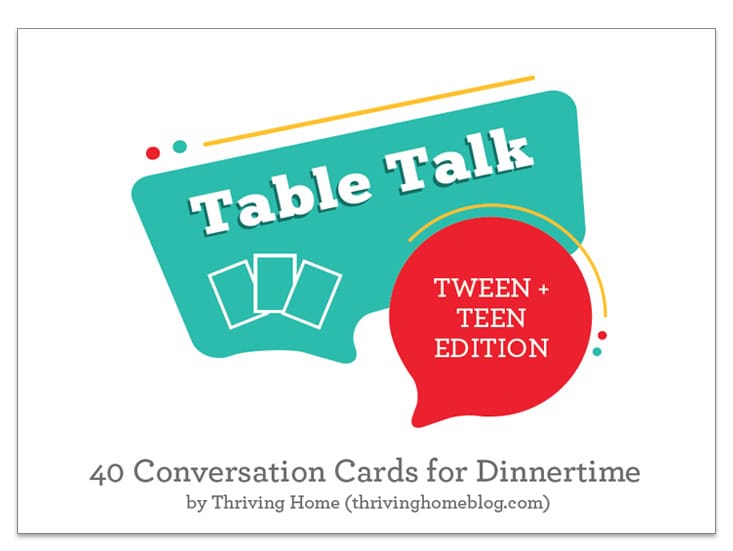 BEST DEAL: Purchase the all 3 sets here for only $11.99 (digital product).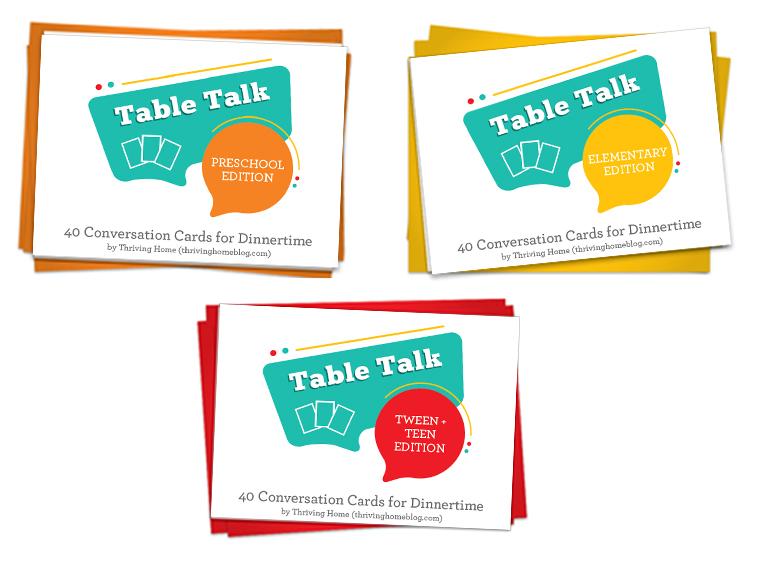 Creative Ideas for Using Your Cards
One a Night: Select one card that every person at the table will answer.
Everyone Pick: Have each person draw one card and answer it for themselves.
Think Outside the Table: Bring the cards along on your next road trip or big family gathering.
Gift Them: Attach a set to a meal that you might be taking someone.
Download and Print Now
You can have these cards on your table tonight! After you purchase your set(s), you will immediately be emailed a 5 page pdf file for each set to download. Simply print the pages off and cut the cards apart to use right away. Note: Table Talk is a digital product only.
Don't miss out on this valuable time to influence your children and grow closer to one another! Read more about our printable Table Talk Cards here.
Are you looking for easy, family dinner ideas, too? Check out our Recipe Index for family-friendly, real food recipes.