Welcome to the World, Little Tyler!
This post may contain affiliate or sponsored links. Please read our disclosure policy.
As you have probably gathered by now, our little man is finally here! He was born on Monday, April 23 at 9:14 a.m. 7 lbs 3 oz. His arrival couldn't have gone better. I'm not just saying that. I have truly seen and felt God's hand in the timing and way he was born.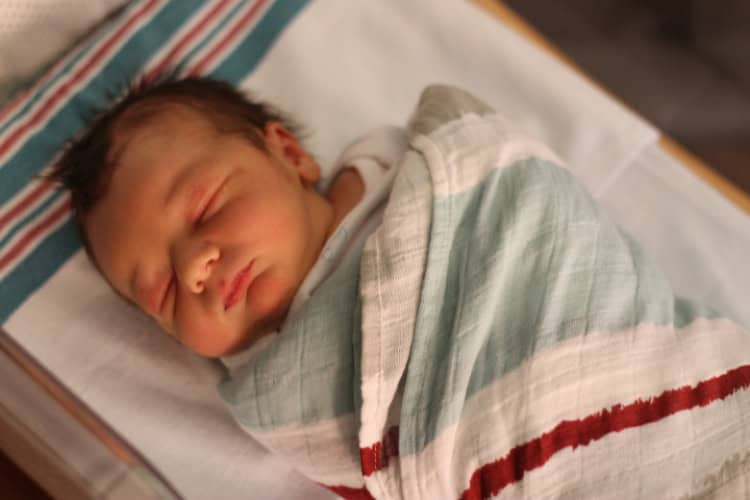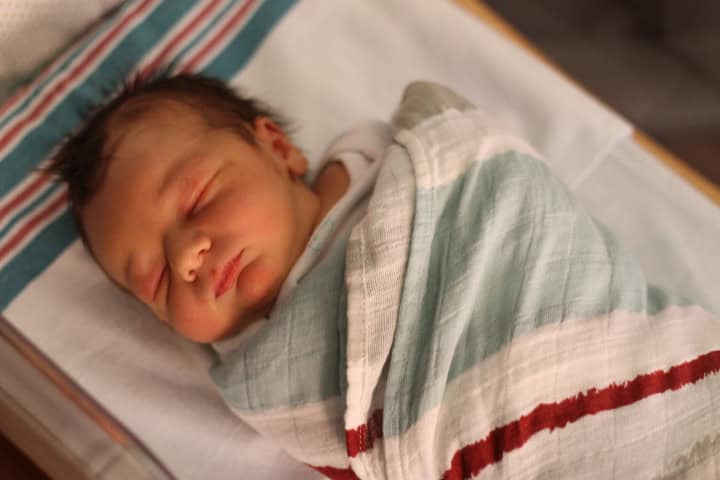 I had a c-section with our first kid because of a complication with her umbilical cord that was detected at her 20 week ultrasound. However, I really wanted to try for a vbac birth with this kiddo. I was a good candidate for this but it was totally contingent on if my body would go into labor on its own. I was very hopeful for this until my 39 week appointment. My doctor didn't see hardly any progression and I was not dilated at all. Zero. "All buttoned up" as my sister put it.
We went home disappointed from that appointment and started prepping for a c-section that would happen on my due date (the 30th).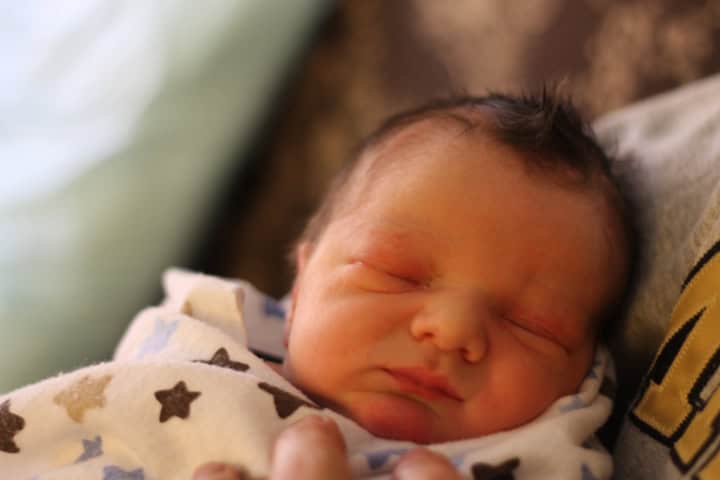 Well guess what? That very night my water broke. At first I wasn't sure if it was my water or an accident. However, after a few minutes it was pretty clear this was no pregnant-mama accident. We headed into the hospital.
I was still dilated at ZERO when we got there. Nada. Nothing. Contractions had started but weren't all that bad at first. After a few hours they really started kicking in leaving me to think there has to be something going on down there. When they checked me again, I was only at a 1. ONE people. This was very disheartening.
The contractions continued to increase in intensity, pain, and frequency. After 5 hours of this, I was itching for an epidural but my pride wouldn't let me be that woman who got an epidural at one cinemeter. Wuss.
The doctor and I talked it over quite a bit and in the midst of our conversation she got to see me go through a few contractions. She pointed out that I really seemed to be fighting the contractions and an epidural actually might help me relax a bit more which in turn might help things dilate. So at 3 a.m. I got the epidural.
At this point I was thinking that a c-section was inevitable. With my water breaking, the risk of infection was increasing with every hour and now that I had the epidural I wouldn't be able to move around to try to keep things progressing. At least I wasn't in intense pain anymore though!
Two hours (and a lot of prayer) later they checked me and were VERY surprised to find that I was 6 cm! What was even better was that the baby had dropped down big time. The doc said she could pretty much touch his head at that point. She and all the nurses were actually as surprised as I was!
Things progressed pretty quickly after that. About two hours after that I was already at a 9 cm!
My body was itching to push. I felt like I had restless leg syndrome or something. It was crazy that after a night of no sleep how wired I was to just get going. Finally the doc gave the all-clear and we started the pushing. Tyler tolerated the pushing really well. He cooperated with the contactions and after less than an hour he came into the world with a beautiful cry.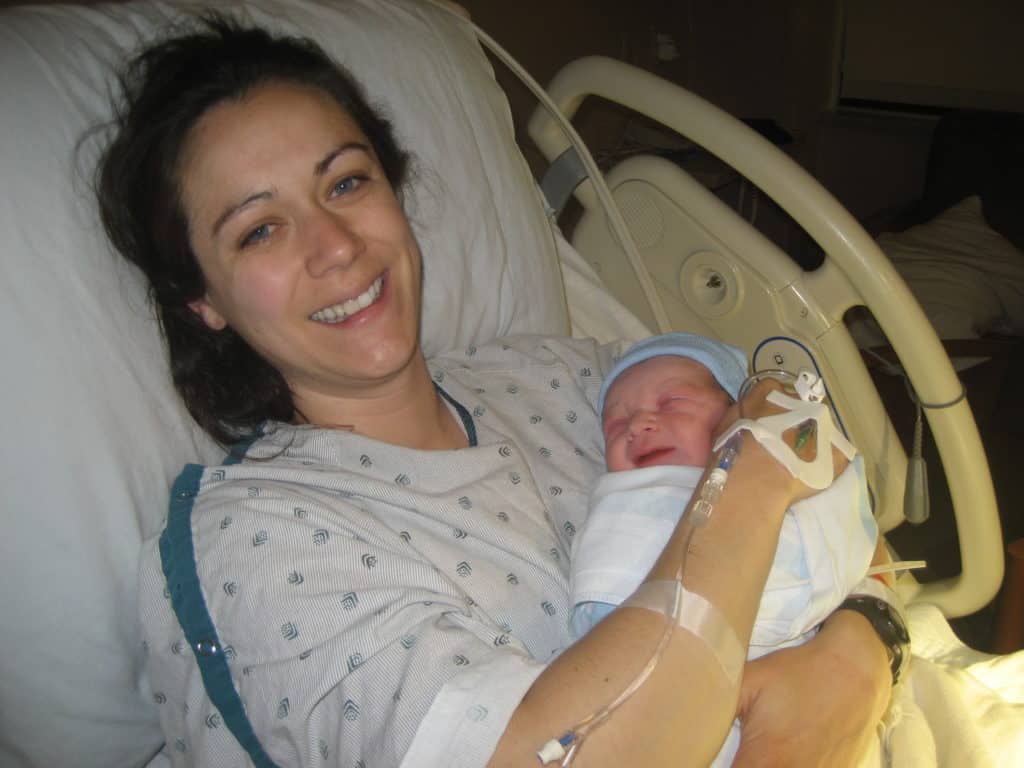 I just can't emphasize how much I clearly see the Lord's hand in this. Even the nurses and doctors commented on how beautiful this labor and delivery happened. They couldn't believe how easily my body progressed in such a short amount of time. The commented on the stress-free tone the delivery had and how much they even enjoyed it. I just kept thinking, "That's because you got to see God answering prayers!"
Little Ty-Guy is doing great. He is eating well and passed all his tests with flying colors. We are enjoying our stay at the hospital but also excited to get home and get back into family life.
Thanks for your kinds words and prayers!