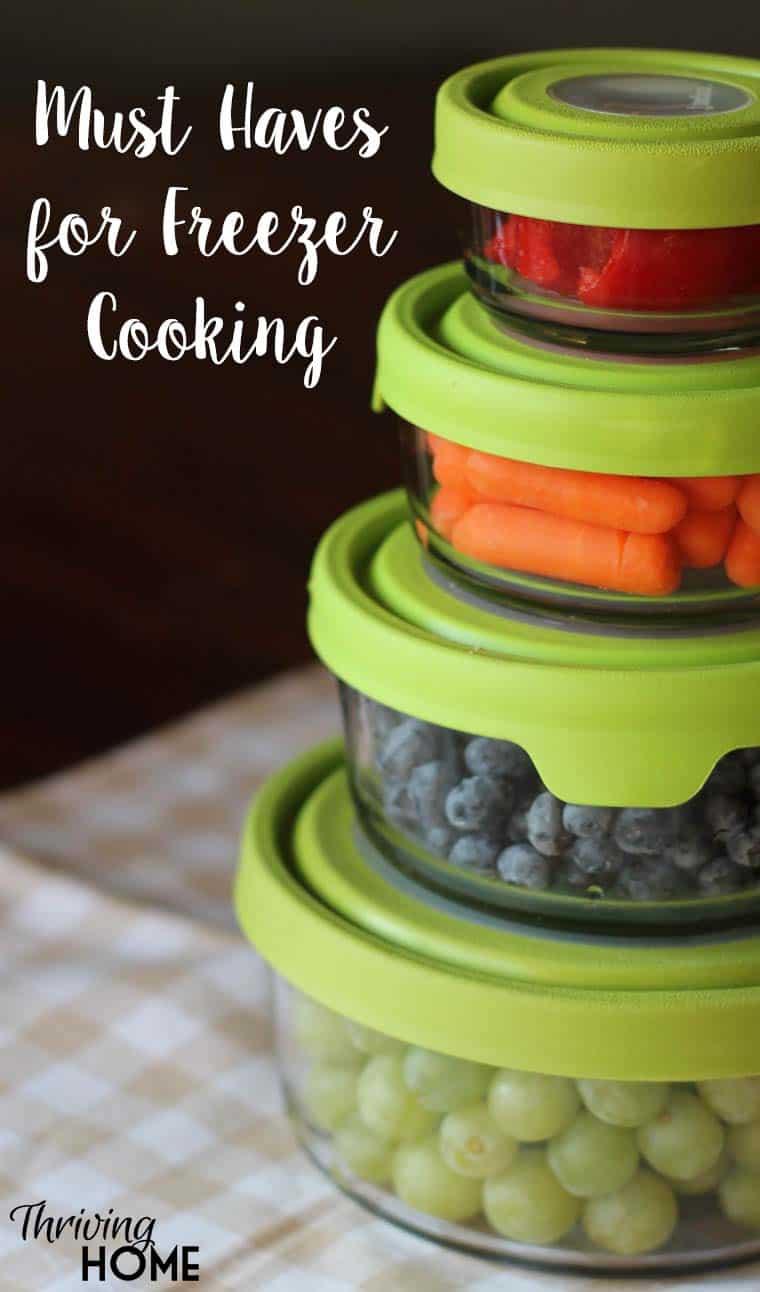 Affiliate Disclosure:  Posts may contain affiliate links.
Is it possible to be a freezer cooking evangelist?
If so, I imagine Rachel and I would slide right into the role. We are constantly talking about how freezer cooking saves time and money, how to start a freezer club, giving freezing instructions on all of our recipes, sharing tips and tricks on how to freeze certain vegetables, cheese, cookies, etc.  Heck, we've even created our own freezer cooking quiz.
Without intentionally meaning to do so, we have carved ourselves out a little freezer cooking niche in the blogland and as a result get thousands of visitors each day in search of healthy freezer meal recipes. We love it!
As we try to educate readers about freezer cooking and share tips and tricks we've learned along the way, one of the most common questions we have run into is, "What should I freeze my meals in?"
Good question.
Here are the qualities I want in freezer containers:
Reusable: I don't want to have to keep buying them over and over again (i.e. Ziplocks, Gladware).
Quality: I want something that will last.
Safe: Containers that are free from BPA, PVC and PHTHALATES.
Easy to Stack: My freezer isn't huge so I need containers that can stack easily.
Can Cook AND Store: Less dishes, less mess.
Affordable: Duh.
To be honest, until now we've had a hard time finding a product that met all of these criteria. I personally used a lot of gallon Ziplock bags which isn't ideal at all, because they can leach chemicals when hot food is put into them.. We both have also used disposable Gladware dishes from time to time but the lids tend to crack and they are still made of plastic.
So what is the best way to store freezer meals? Ask no more, my friends — we have an answer!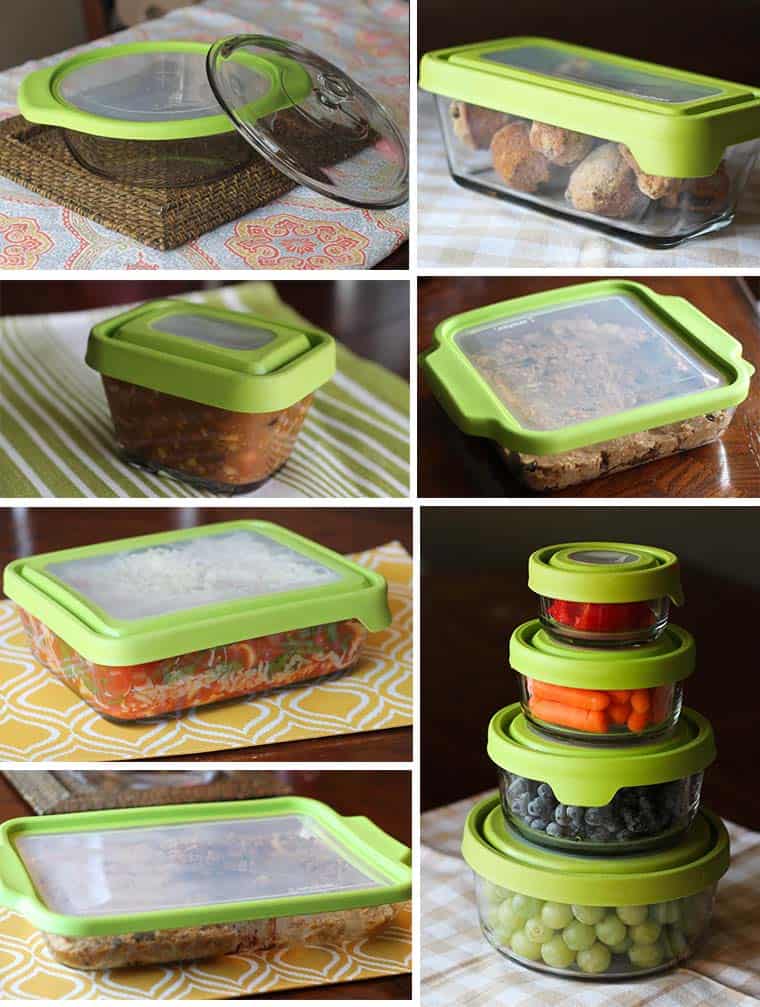 Away we go!
This dish is used all over my kitchen. It's super functional and the fact that it can be used to bake in AND store in is a big win — especially when freezer cooking. I love that the top is clear for easy visibility of the food.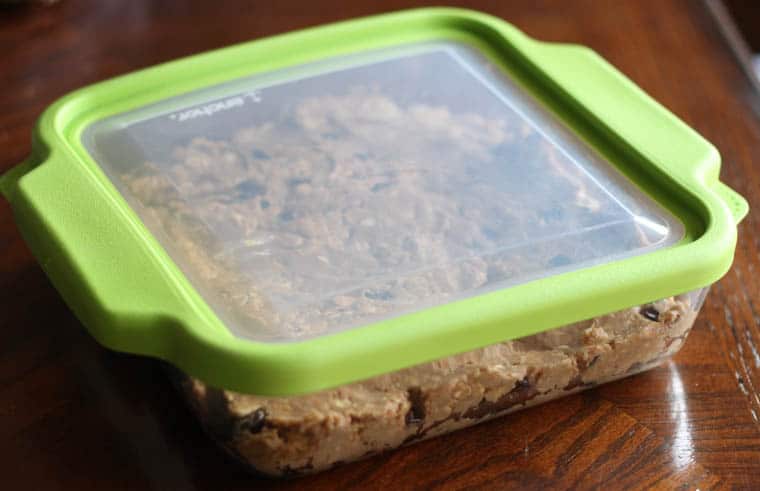 If I forget to put a freezer label on a dish, it is great to be able to see the food without opening the container. Here are some freezer meals that would be great to store in this dish:
This dish is deeper and larger than the one I just mentioned above. It can be used for baking larger dishes than the square can be used for.
Same idea though: bake and store in the same dish. Love it. Can't get enough of these. I have found that these can also be a great way to freeze leftover muffins and baked goods. Just peek through the clear top to see what goods you've tucked away in the freezer! Here are some yummy ideas on how to put this dish to good use:
If you're going to buy one freezer storage container, make it this one. You'll find that a large amount of recipes you make will call for a 9×13 size pan. You'll realize that having a lid to one of these dishes is a godsend.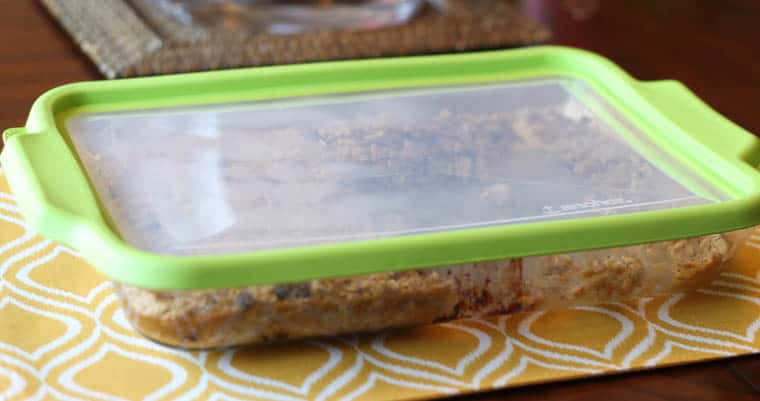 Whether you slap the lid on to simply save leftovers in the fridge or your taking a dish to a tailgate, you'll be so glad you have that lid. Here are a few of the many recipes I use this dish for:
Having a variety of different sized dishes for freezing food in is SO helpful. Many leftovers simply won't fill a big 11 cup dish. When food is exposed to too much air when freezing, the quality of it will diminish. You need some smaller sized options in your cabinet. I like this one because it's perfect for leftovers, soups or chopped up fruits or veggies. Here are some ideas:
Another great, versatile dish to have on hand. This could be great for freezing leftover meals in or even to store foods in the pantry.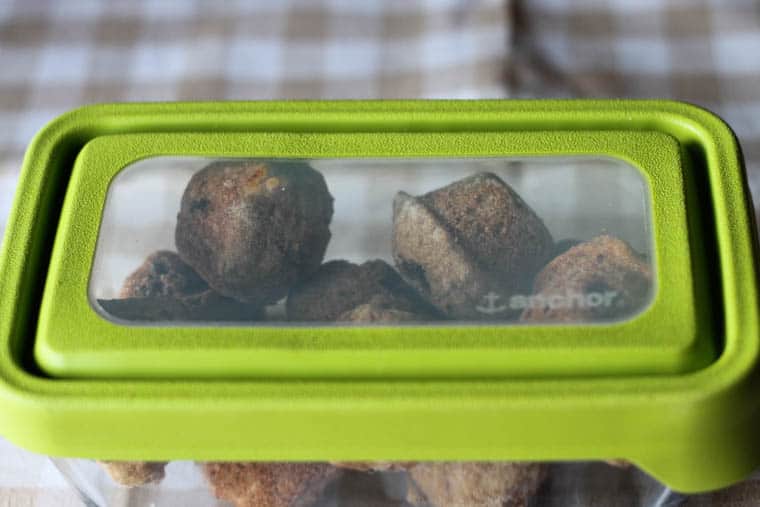 I mean, what WOULDN'T you use these for? If you've been thinking about swapping out your plastic Tupperware for glass, buying a few sets of these would be a great start. These would be ideal for freezing leftovers in. You can re-heat leftovers in the microwave or oven with these storage containers.
Here are some recipe ideas that these would be great for:
Salads
Leftover Vegetables
Fresh fruits and veggies
OK, so I am LOVING this dish. I love that I can bake, serve and freeze in it. I has two lids: one for cooking in and one for taking food on the go or for freezing. It also would make a nice serving dish for vegetables, mashed potatoes, fruit salad and so much more.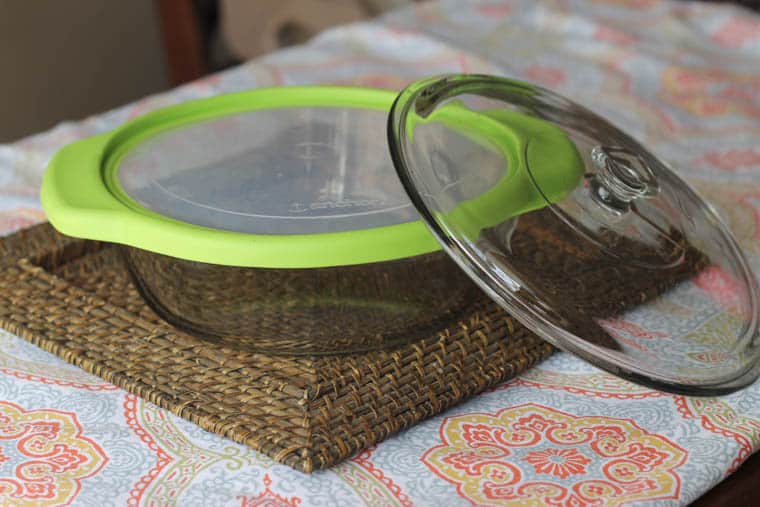 It's super versatile! I have no doubt I'll get a lot of use out of this baby. Here are some recipe ideas that could be used in it:
Lastly, make sure to swing by our Freezer Meal Recipe Index for 60+ healthy, tried and true freezer meal recipes. Now get cooking!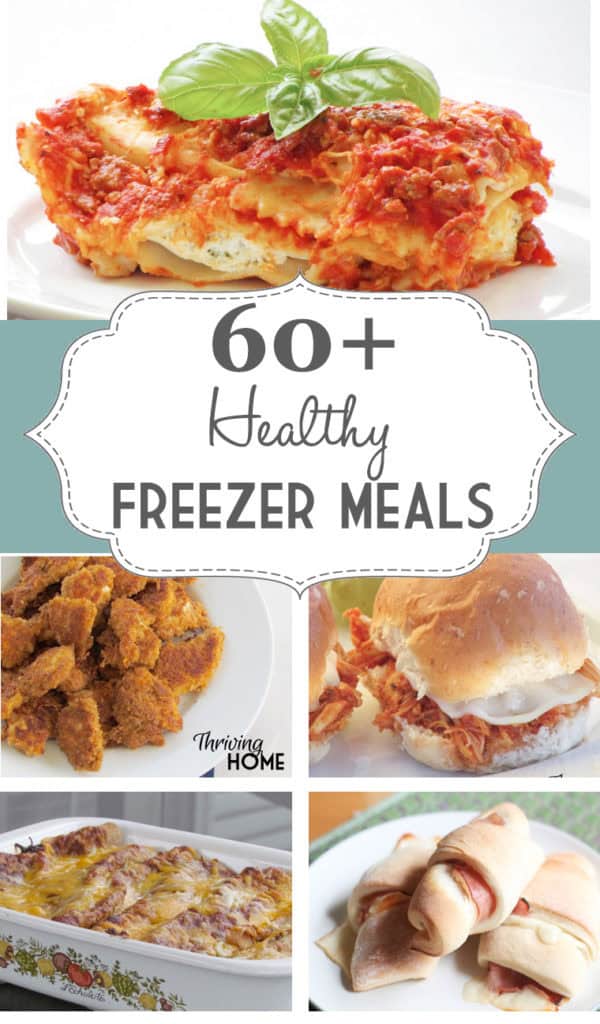 Affiliate Disclosure:  Posts may contain affiliate links. If you purchase a product through an affiliate link, your costs will be the same but Thriving Home will receive a small commission. This helps cover some of the costs for this site. We appreciate your support!
You might also like...