Delicious Lemon Bars
Updated: 11/13/20
This post may contain affiliate or sponsored links. Please read our disclosure policy.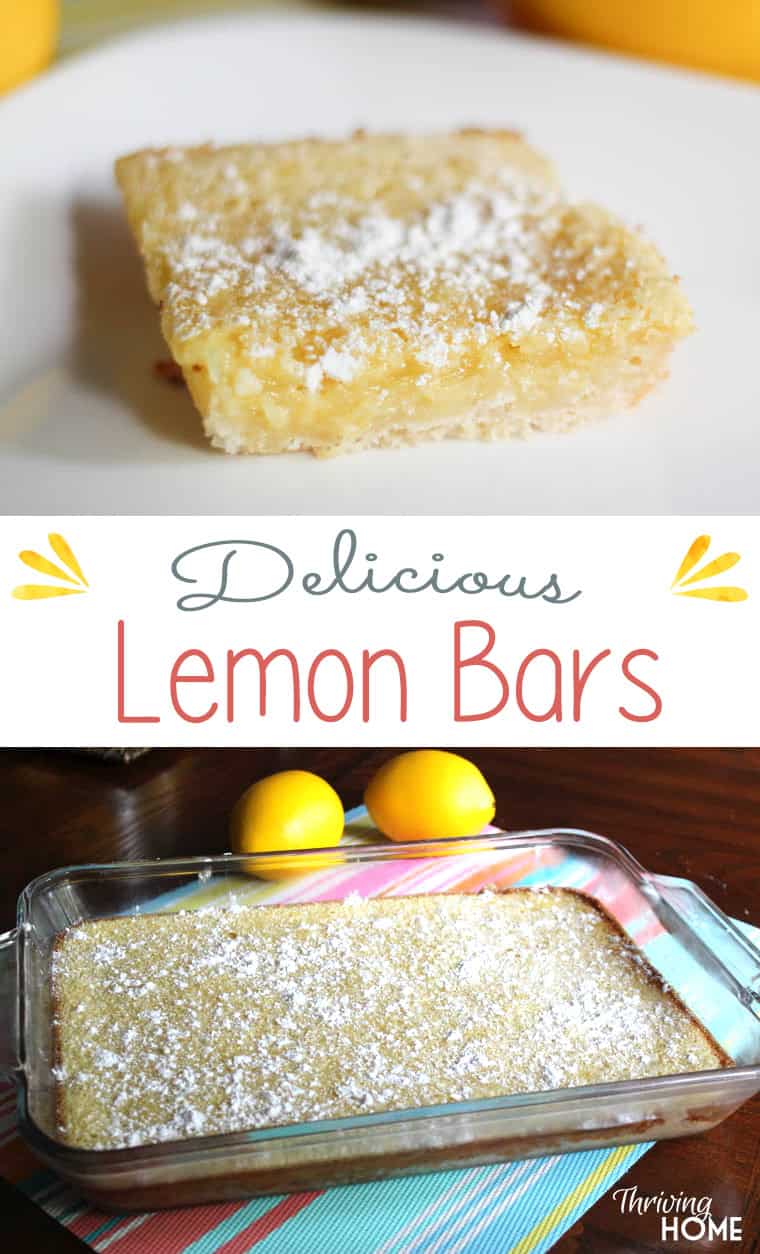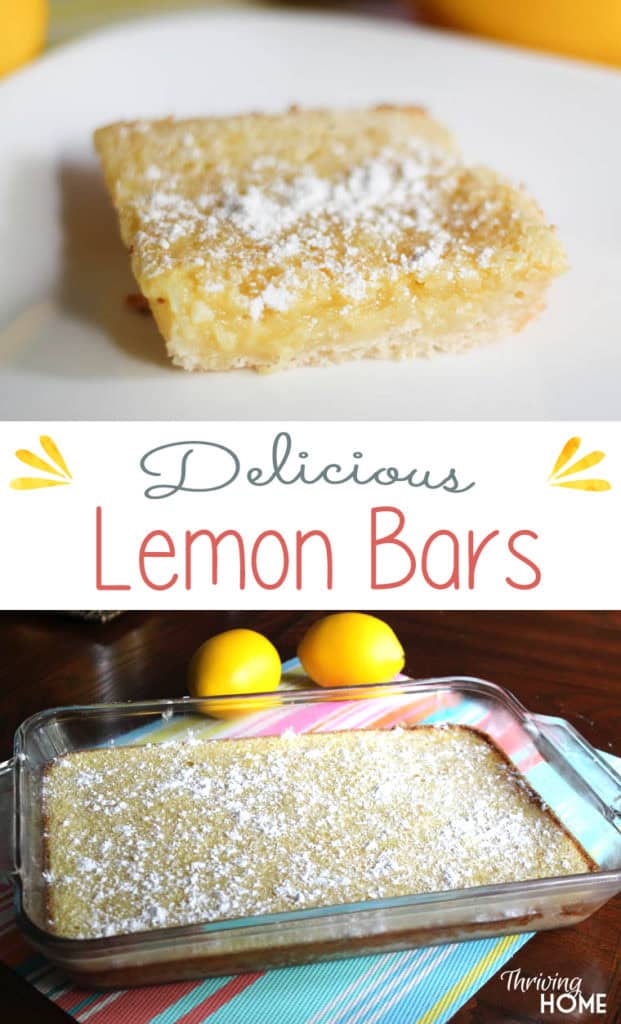 I can't say when, but at some point, lemon bars got in my head this summer. I've been looking for an excuse to make them, so when my husband asked his interns to come over for dinner, I found my excuse. Lemon bars for everyone! I looked at a few recipes, realized they are all pretty much the same and ultimately decided to use
Pioneer Woman's recipe
with some minor tweaking. This was a good choice. I mean, any Pioneer Woman recipe is a good choice. Maybe not a good choice for your waist band but we can worry about that tomorrow. I think it's worth mentioning that two people who ate these told me they normally don't like lemon bars but really liked these. So if you have a lemon bar snob in your life, this recipe might be their point of conversion. Here is how to get started making your very own delicious, fresh lemon bars. Lemon bars are kind of a two part recipe. The first part is the crust. A good crust is a big deal to me. It makes or breaks a recipe. I also liked that this lemon bar recipe had more crust than other lemon bars I've had in the past. I think they can be too tart or too sour if the crust is lacking. To get started on your crust, mix together your flour, sugar, salt and cut-up butter.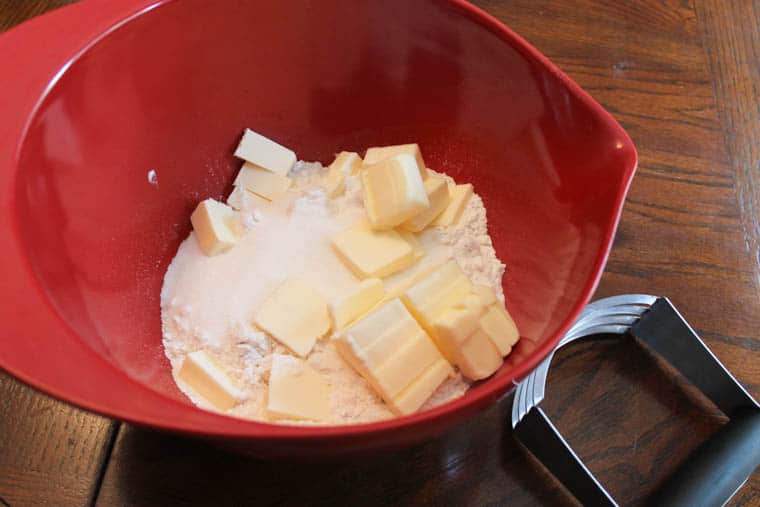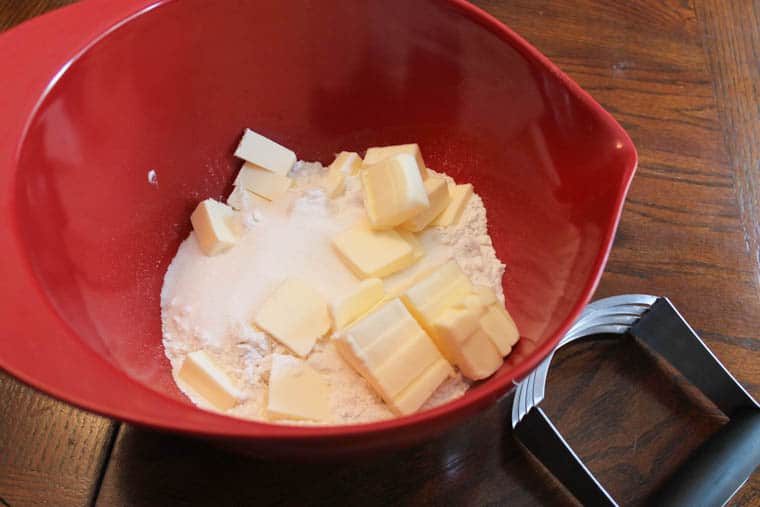 Use a
pastry cutter
to mix it together until it is a big bowl of coarse crumbles. This job is not for the faint of heart (forearms=tired!). If you don't have a
pastry cutter
, just get in there with your hands. Sometimes your hands are the best kitchen utensil around.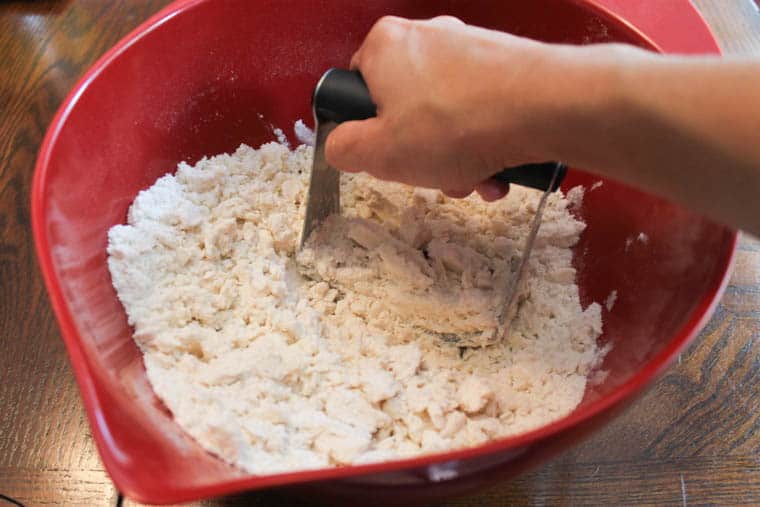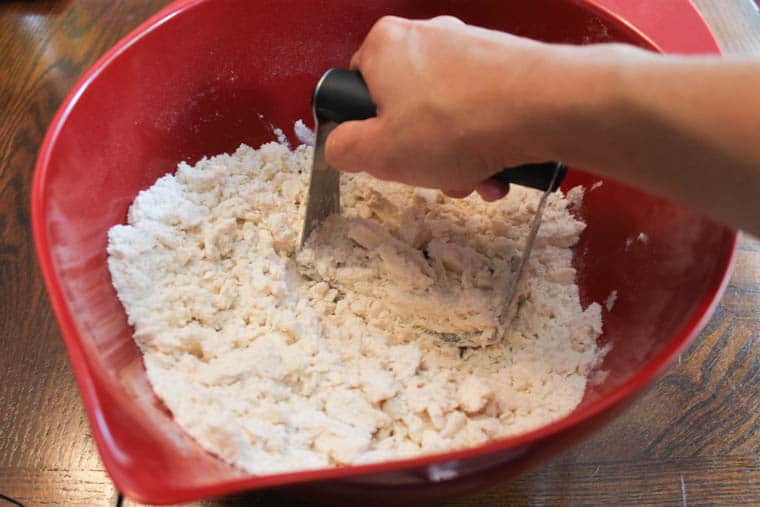 Now, dump the crust mixture into a 9×13 pan. Using your hands, press it all down real firm. Sorry, my hands were too messy to get a picture of that. Put your crust in the oven for about 20 minutes. While your crust is cooking, start on the lemon filling. I love how simple this is. First, zest 3 lemons. After that, squeeze the juice out of your zested lemons. I'd recommend doing this over a small bowl because seeds will likely come out when you squeeze the lemons. Dump the zest and juice into a bowl and add 4 eggs, flour and sugar. Mix it all together well.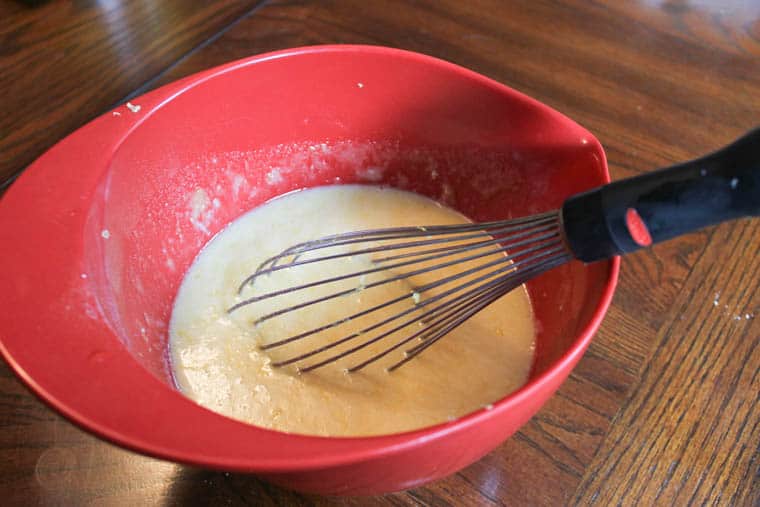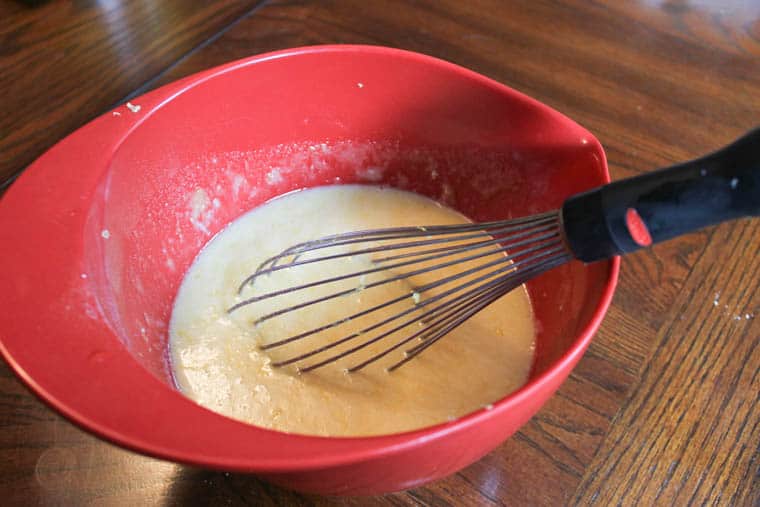 Now, just pour the mixture on top of your cooked crust. Bake it all for another 20-25 minutes. A good way to test that it is done is to give the pan a good shake. You don't want to see any jiggling.
(Insert slightly inappropriate joke here)
. Sorry, I can't help myself. When it's done, let it cool down a bit and then put it in the fridge for no less than 2 hours. Don't forget to sprinkle on some powdered sugar! Cause of course you need to add more sugar to an already sugary recipe, right? Just do it and don't ask questions. At least that is what I do.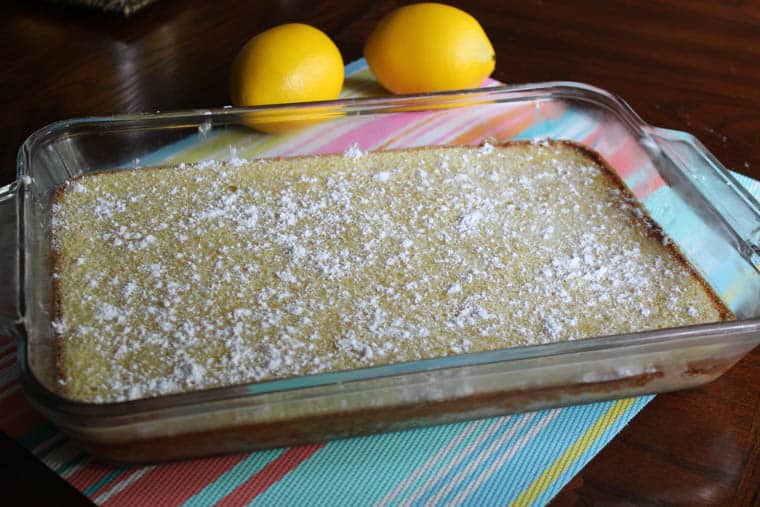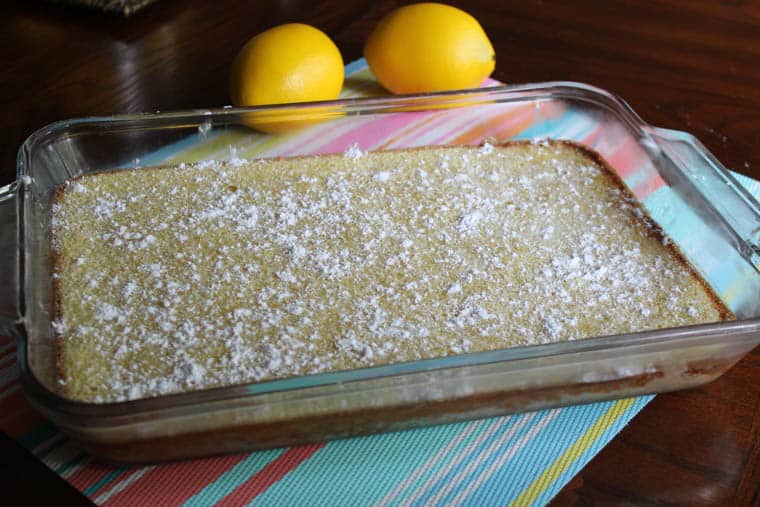 Cut it up into small pieces and get eating!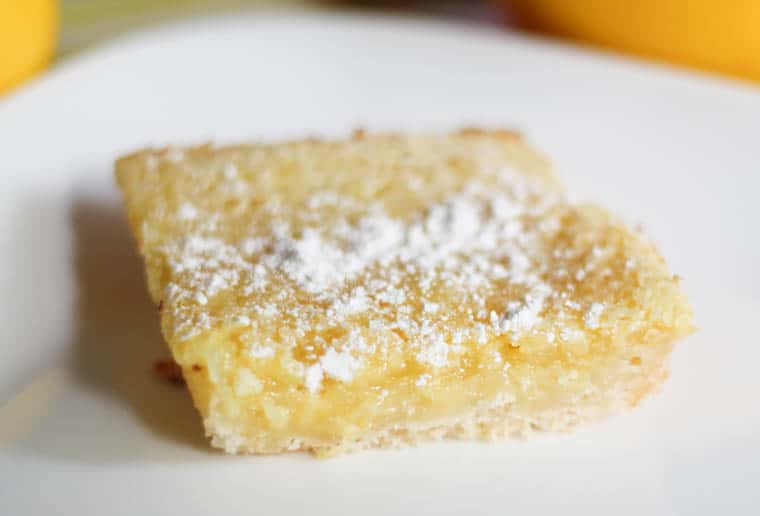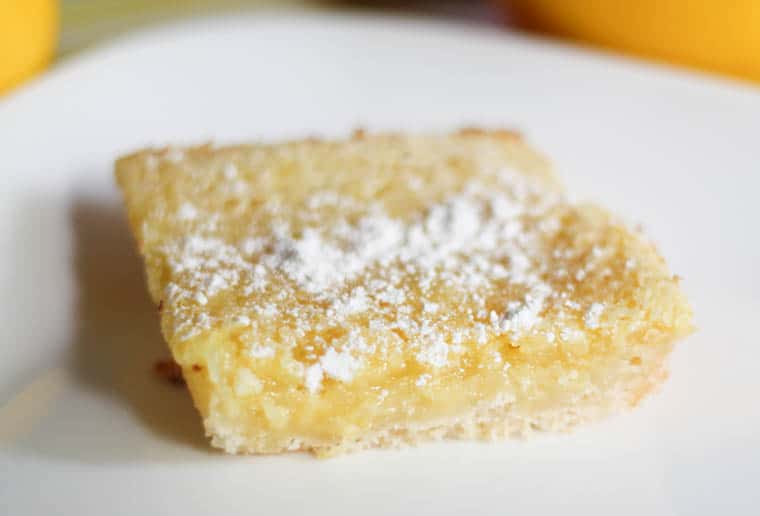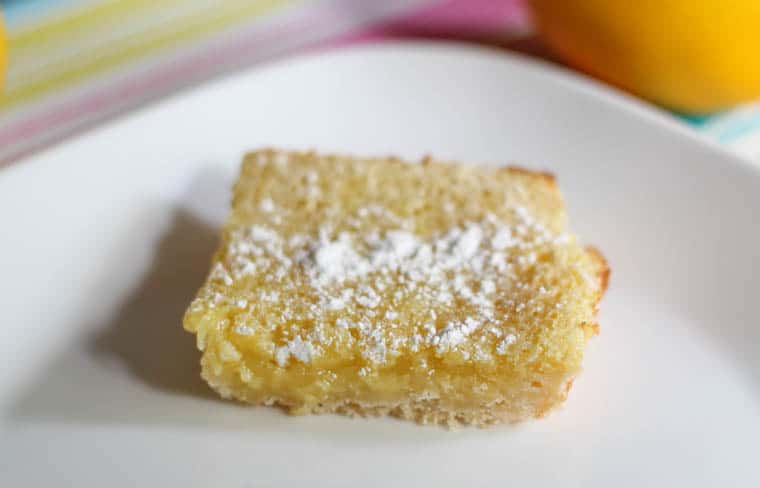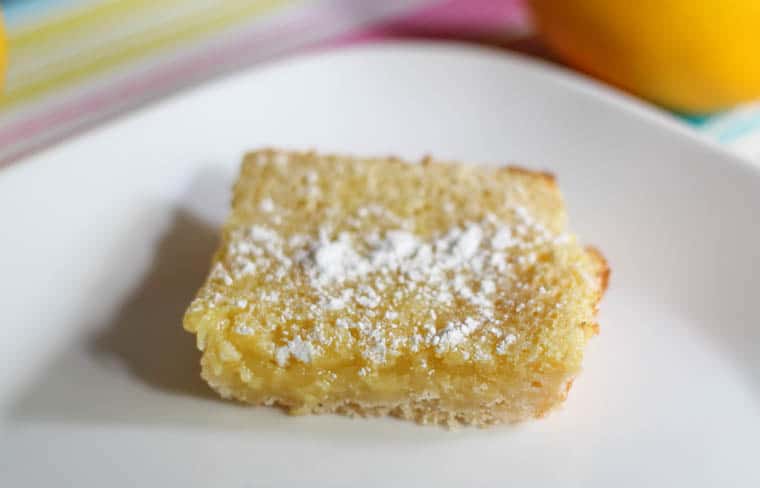 Did you make this? Snap a photo and tag us on Instagram at @thrivinghome so we can see your creations and cheer you on!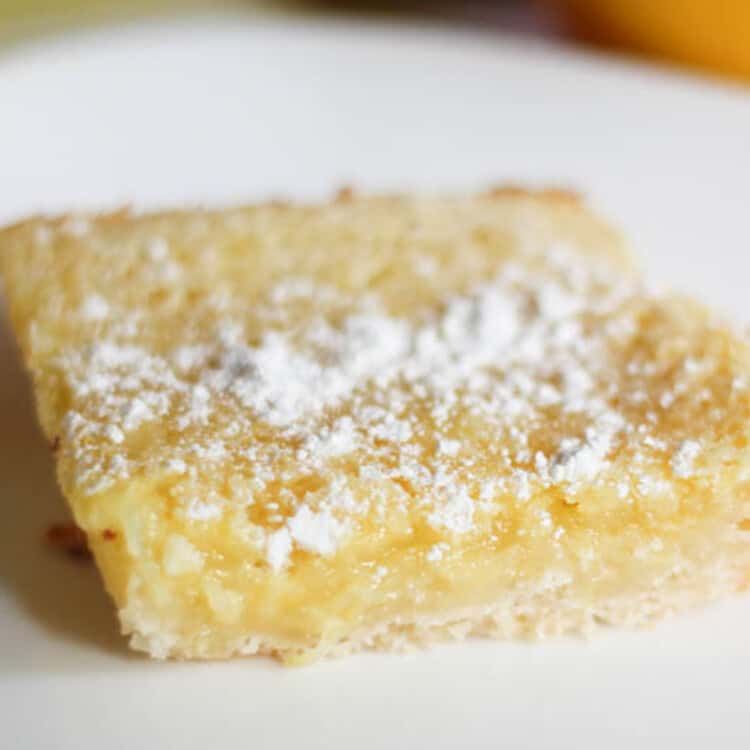 Delicious Lemon Bars
Classic Lemon Bar Recipe. I love this recipe because it has a thicker crust than most. So perfect for a spring or summer get together.
Prep:
20 minutes
Cook:
20 minutes
Total:
40 minutes
Ingredients
Crust:
2 cups

flour

1/2 cup

sugar

1/4 teaspoon

salt

2

sticks (1 cup) salted butter, cut into small cubes
Filling:
1

–

1/2

cups sugar

1/4 cup

flour

4

whole large eggs
Zest and juice of 3 lemons
Powdered sugar, for sprinkling on top
Before You Begin! If you make this, please leave a review and rating letting us know how you liked this recipe! This helps our business thrive & continue providing free recipes.
Preheat the oven to 350 degrees F. Grease a 9-by-13-inch pan with butter.
Make your crust. Stir together the flour, sugar, and salt. Add the cut up butter to the bowl and use a pastry cutter to cut it all together until the mixture resembles fine crumbs. If you don't have a pastry cutter, use your hands.
Press the crumb mixture into the prepared pan and bake for about 20 minutes.
While crust is baking, make your filling. Stir together the sugar and flour.
Crack in the eggs and whisk to combine.
Add the lemon zest and juice and mix until combined.
Pour over the crust and bake about 20 minutes.
Allow to cool in the fridge for a minimum of 2 hours, then sift powdered sugar over the top before cutting into squares.
(Use an 8 x 10 pan if you'd like the layers to be a little thicker.)