Easy Homemade Playdough Recipe
This post may contain affiliate or sponsored links. Please read our disclosure policy.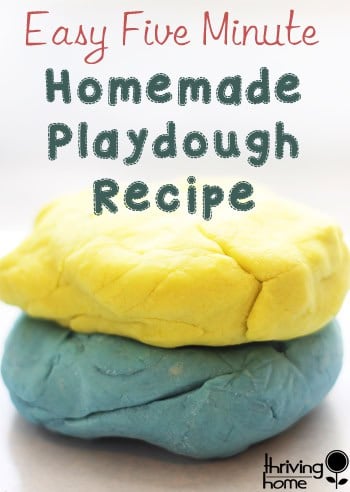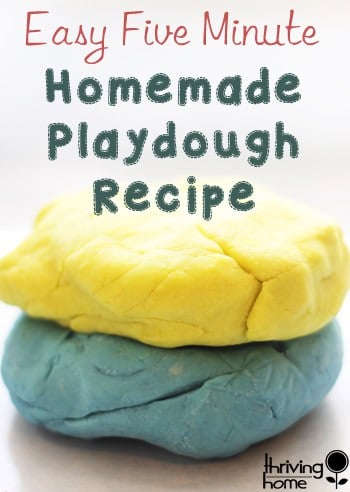 About Homemade Playdough
I have such fond memories of making playdough with my mom and siblings. We'd watch in anticipation as my mom stirred up the mixture with our chosen colors. After it was done we would take turns tossing it around like a hot potato until it cooled off.
Today I got to do the same thing with my two year old (minus the hot potato game part). We made homemade play dough!
She picked out the colors and I threw together the simple ingredients and stirred up two batches.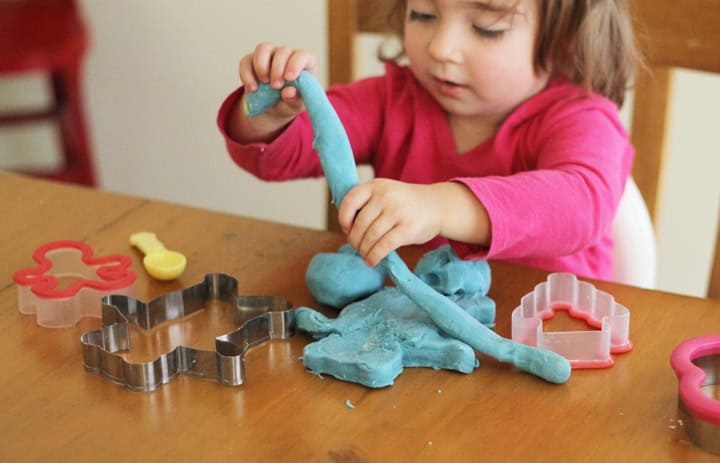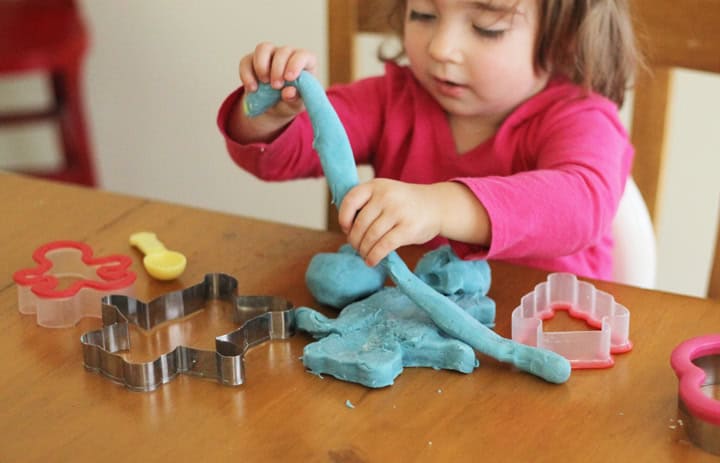 It was fun to see her discover how to actually play with it. We used cookie cutters, utensils, toothpicks, and other miscellaneous things I found around the kitchen.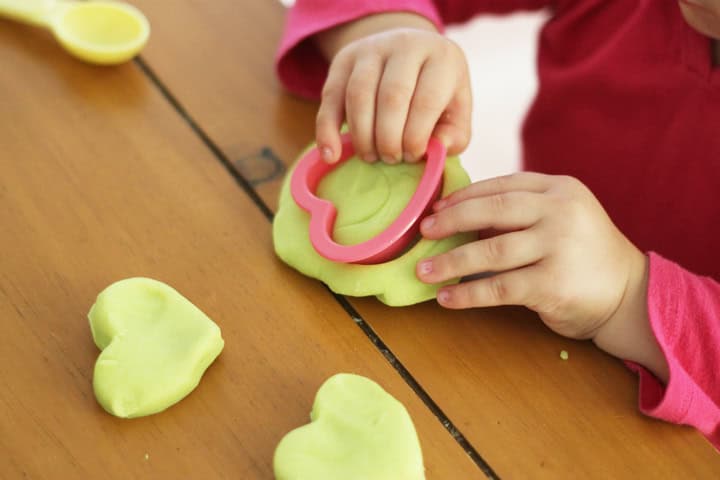 Making your own playdough is SUPER easy. I'm not just saying that. Just mix and stir. Your kids can help until you get to the end when it really thickens up. Want to make your own playdough??
Homemade Play Dough Recipe
1 cup flour
2 teaspoon cream of tartar
1/3 cup salt
1 cup water
1 tablespoon vegetable oil
food coloring
Mix all ingredients except the food coloring into a 2 qt sauce pan.
Stir over low/medium heat.
Once it begins to thicken a bit, add food coloring.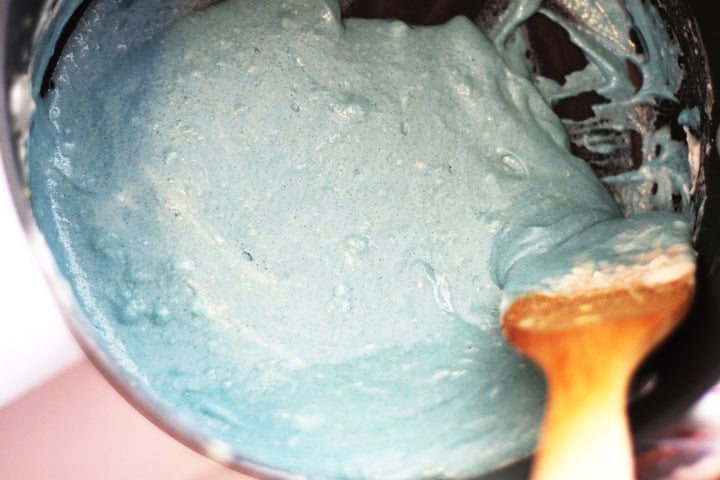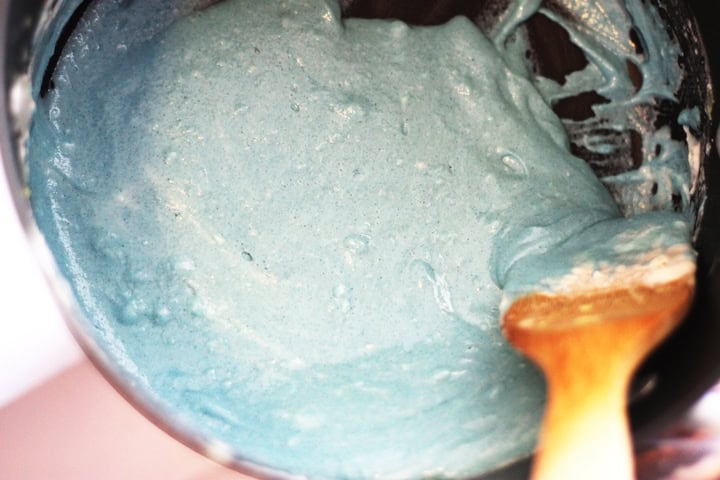 Stir until mixture becomes very thick and kind of balls up on its own.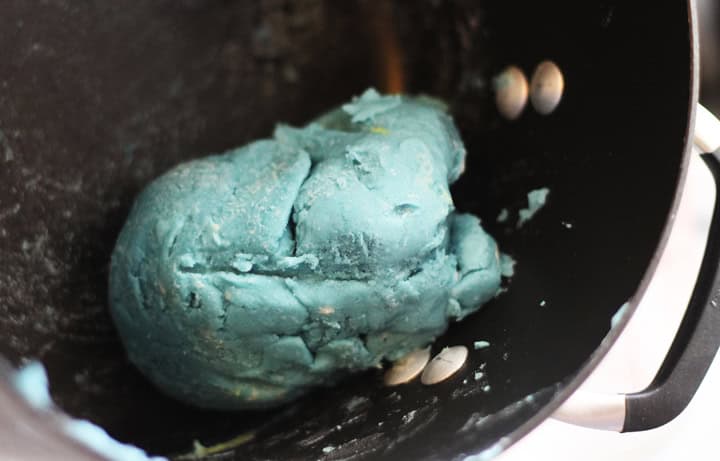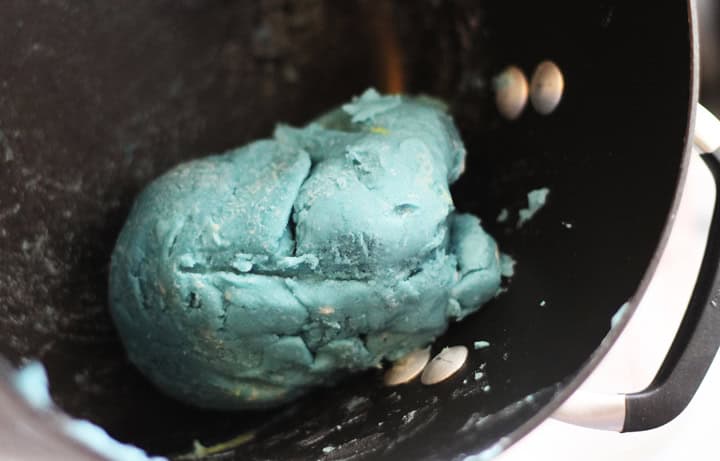 Once it is the consistency you want, remove it from the heat and let cool.
Now let your little ones get their hands all over it!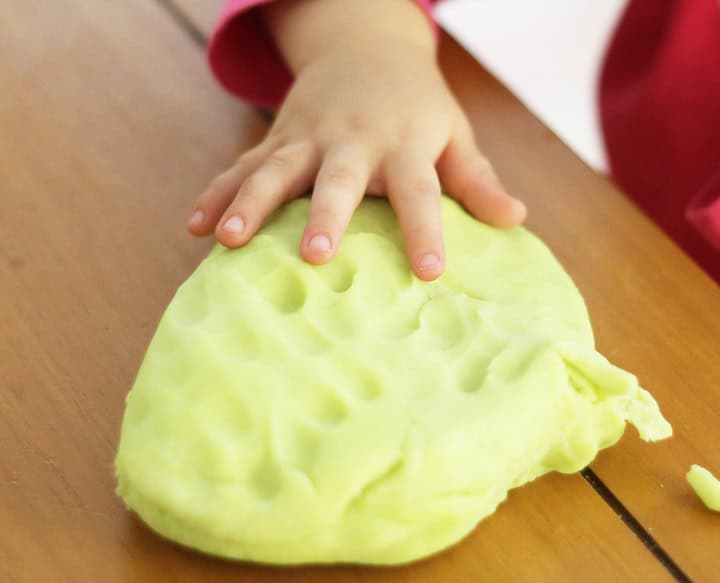 Oh, and if they decide to eat or lick it, you won't have to worry. You know what every ingredient in it is!