Five Minute Fabric Flowers
Updated: 11/13/20
This post may contain affiliate or sponsored links. Please read our disclosure policy.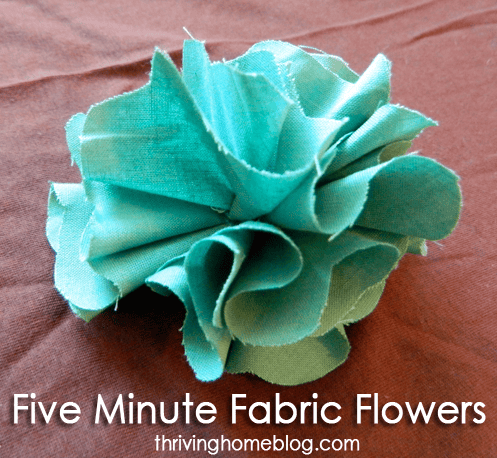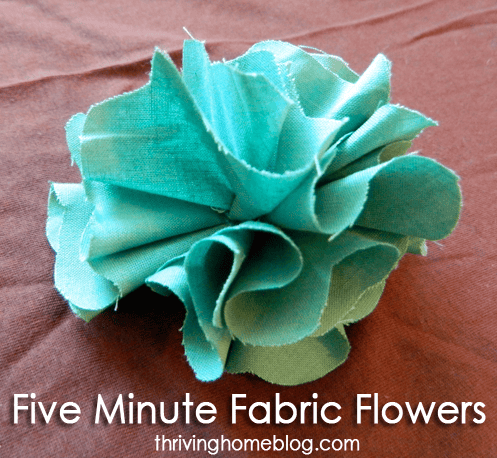 Looking for a cheap and easy craft project? One that takes close to five minutes once you get the hang of it? Look no further, my friends.
You can see my little lady modeling my newest creation below. I made this fabric flower and attached it to this warm, fuzzy hat that I picked up at a garage sale… talk about thrifty!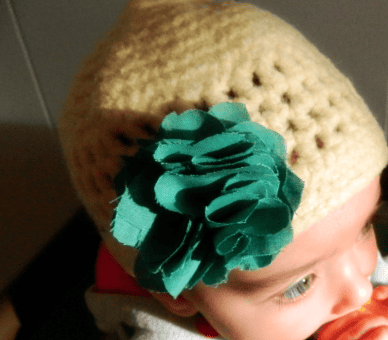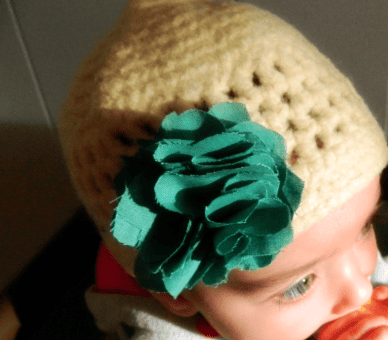 The thing I love about these fabric flowers is that you can do SO many things with them. You can make them hair accessories, headbands, garlands, broches, bag accessories, gift bows, etc. etc. I also love that you can sew a button in the middle of them to give the fabric flower an entirely different look.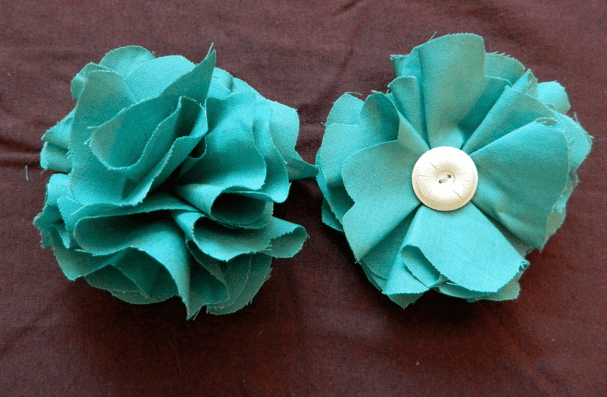 Ready to make your own?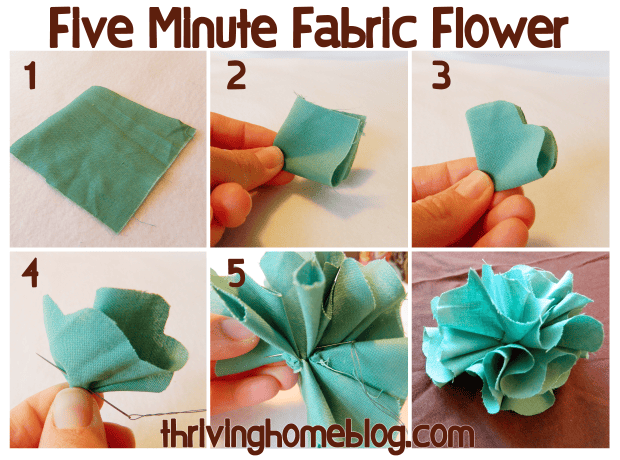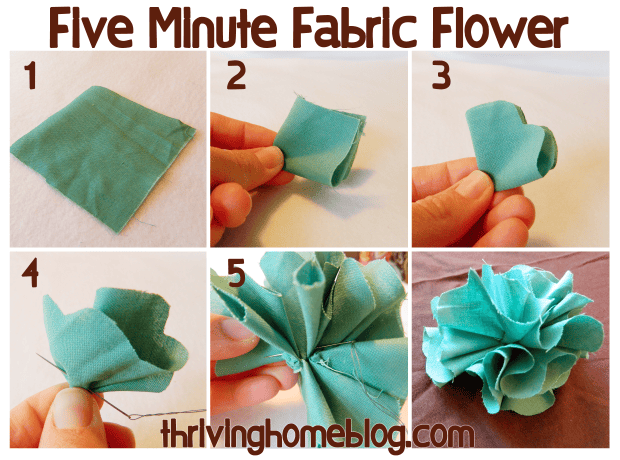 For instructions, keep reading!
1) Cut out 8 3×3 squares of fabric.
2) Fold in half. Now fold in half again.
3) Cut around the open edges to make it a rough looking heart. Don't worry about preciseness. That's the nice thing about these flowers, imperfection makes them look even better!
4) Squeeze the bottom together and run a needle through a couple of times. (Don't secure a knot when done)
5) Repeat steps 2-4 and, sewing your bundled petals together each time. When all 8 pieces are sewn securely together, tie off your knot.
If you want to add a button, simply find a natural division in the middle to place the button and sew through the flower to secure the button. It's that easy!