This post may contain affiliate or sponsored links. Please read our disclosure policy.
Try this fast-paced Halloween Freeze Dance at your next Halloween party or in the classroom. Kids, ages 4 and up, love this easy game!
Preschool and elementary kids of all ages love this game, plus you don't have to have a winner. This game gets fidgety kids moving after a long day at school! Perfect for ages 4 and up.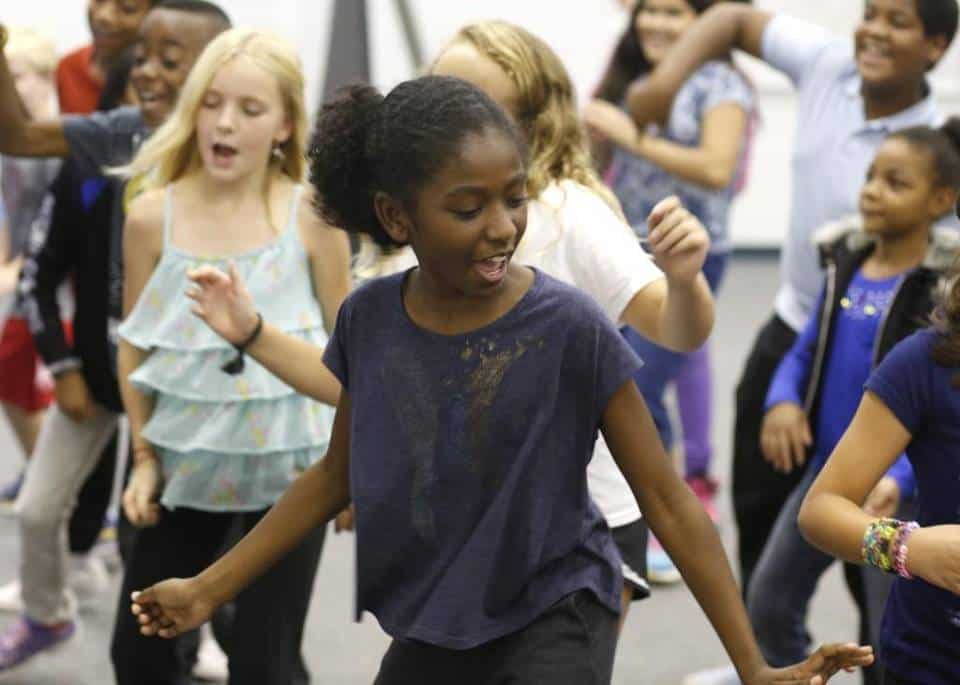 How to Play Halloween Freeze Dance
Say to the kids: You must dance (like a monster, mummy, robot, etc if they want) while the music is on. When it stops, you must freeze. The last one to freeze, has to perform a Halloween challenge.

Variation: The last one to freeze can also be "out", but this ends up leaving you with a bunch of kids sitting out and bored. I prefer the "challenge" variation myself because the kids have so much fun this way.

Play the music and let the kids dance a short time and then pause the music and yell "Freeze". You may wish to have another parent be the judge and decide which child was the last to freeze.
The last one to freeze each round is subjected to a Halloween or Fall challenge. See Challenge Ideas below.
Halloween Freeze Dance Challenges
You can certainly make up your own fun challenges for kids who don't freeze in time, but here are some tried-and-true ideas to get you started.
Show us your scariest monster face.
Say "Happy Halloween" (or "Happy Fall") in your scariest monster voice.
Pretend you're a robot. Show us your best dance move.
Imagine you're a leaf falling off a tree to the ground. Act this out for us.
Say "Happy Halloween" in your silliest voice.
Pretend there is a giant pumpkin in front of you. Jump over it and back 2x.
Spin around quickly 10x and try to walk in a straight line.
Pretend you're a ballerina for Halloween and do your best ballet move.
Jump up and down 10x while saying "Happy Halloween" each time.
Time Length of Game
Make it as short or as long as you want, making it a great filler for the end of the party.
Supplies Needed
All you need for this game is plenty of space to dance and a fun Halloween dance song like "Monster Mash" or "Thriller".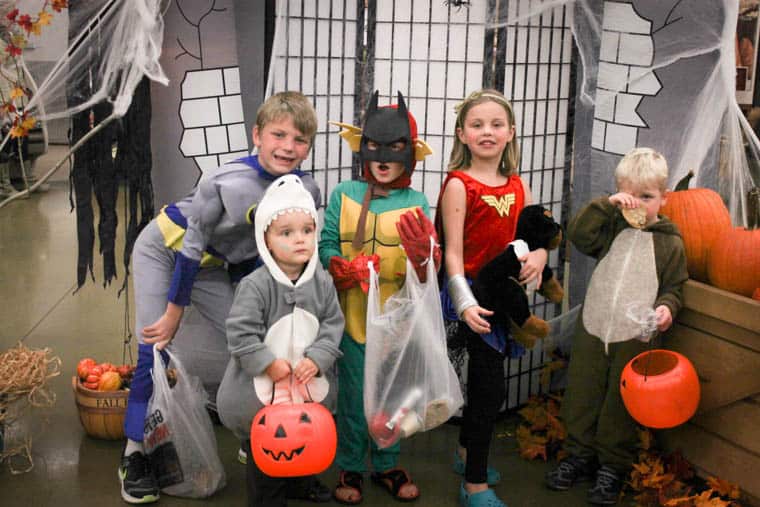 Enjoy this game at your next Halloween Party!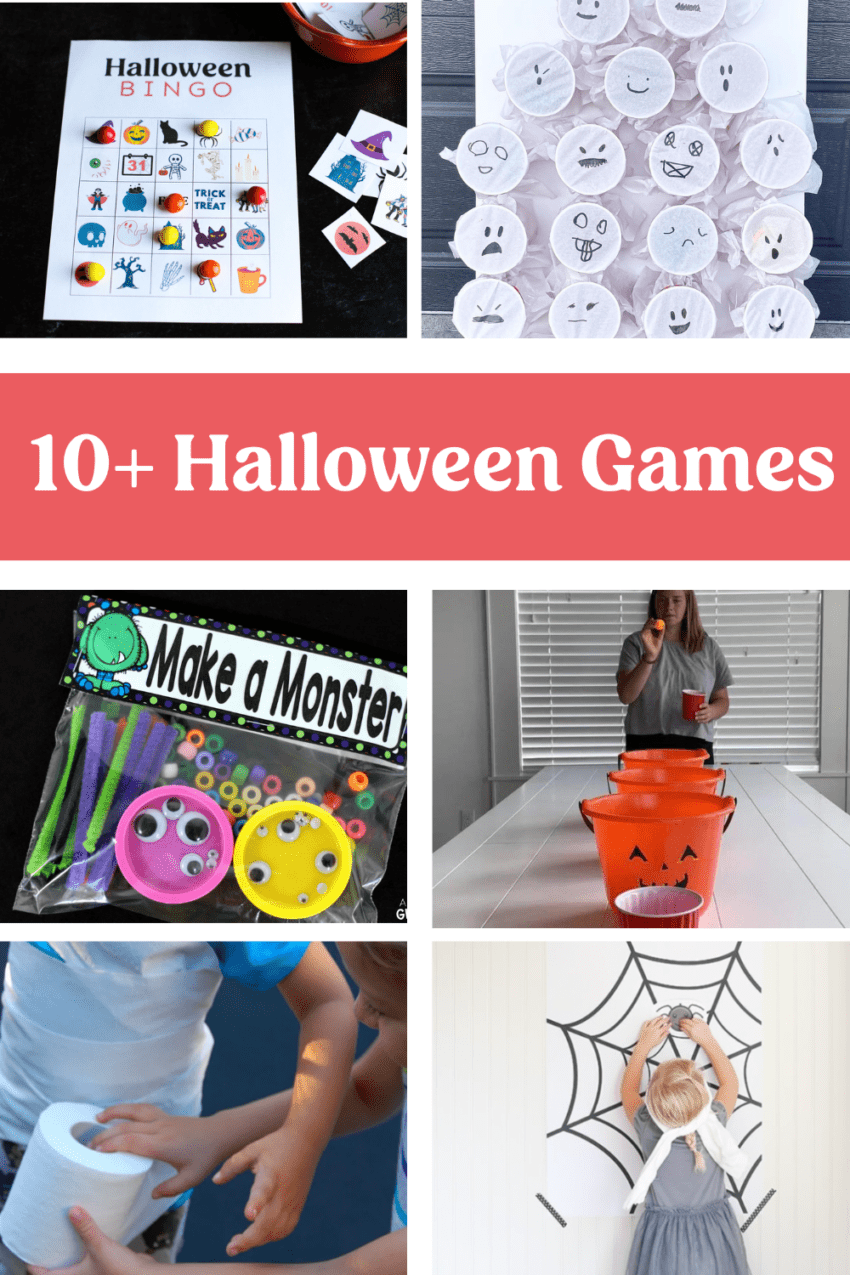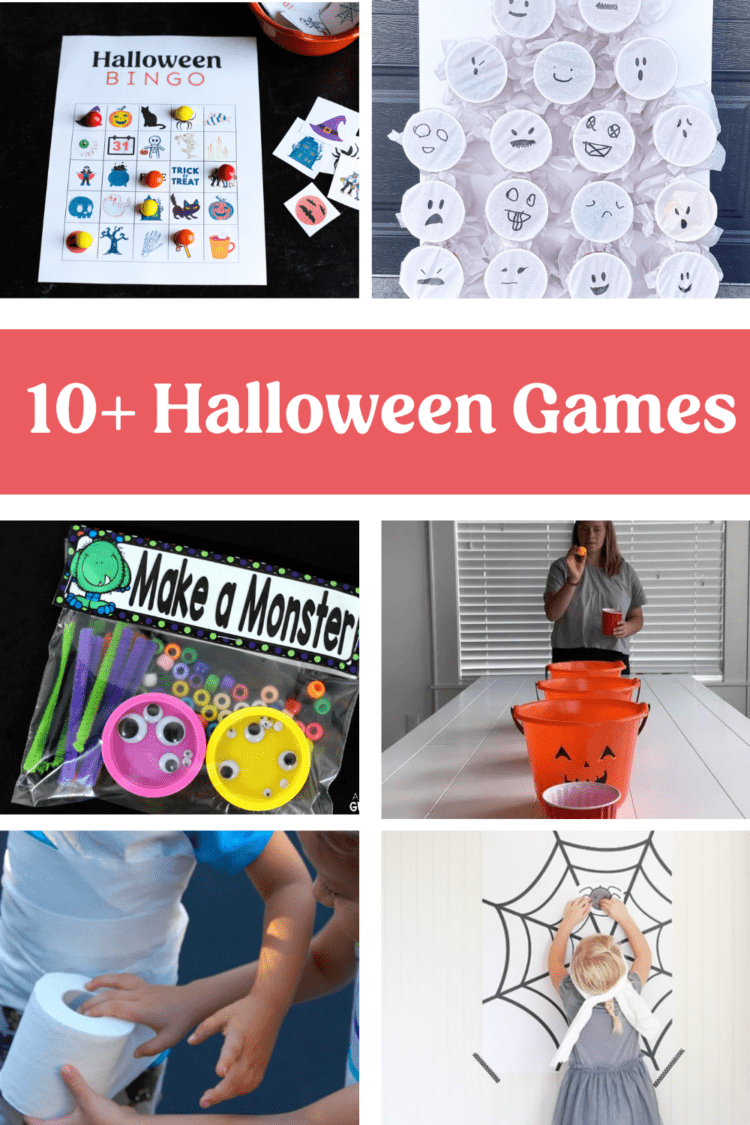 10+ Halloween Games for Kids
Check out more games that are perfect for Halloween class parties!
10+ Halloween Games