Halloween Pass It Pictionary
This post may contain affiliate or sponsored links. Please read our disclosure policy.
This game is similar to "telephone" or "gossip" except on paper. In Halloween Pass It Pictionary, there is no winner but it's incredibly engaging and hilarious when kids see the final product they've created.
Perfect for 3rd graders and even through adults. Believe me, you'll get some good laughs.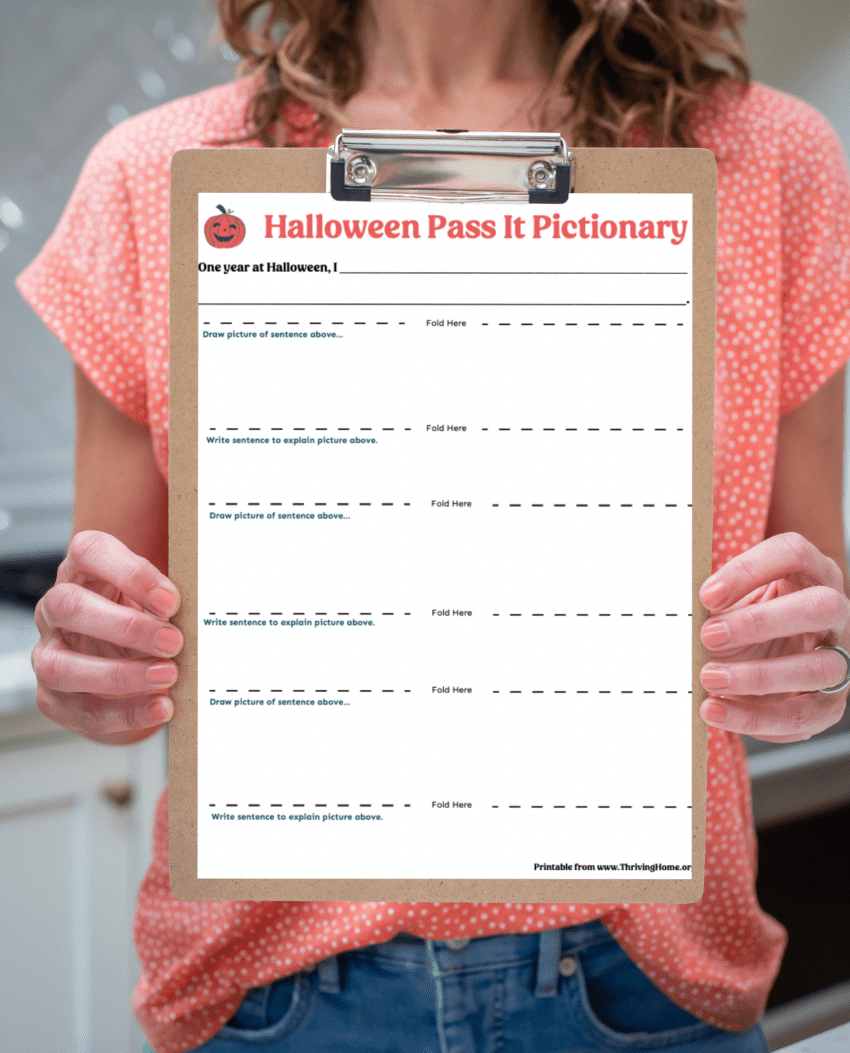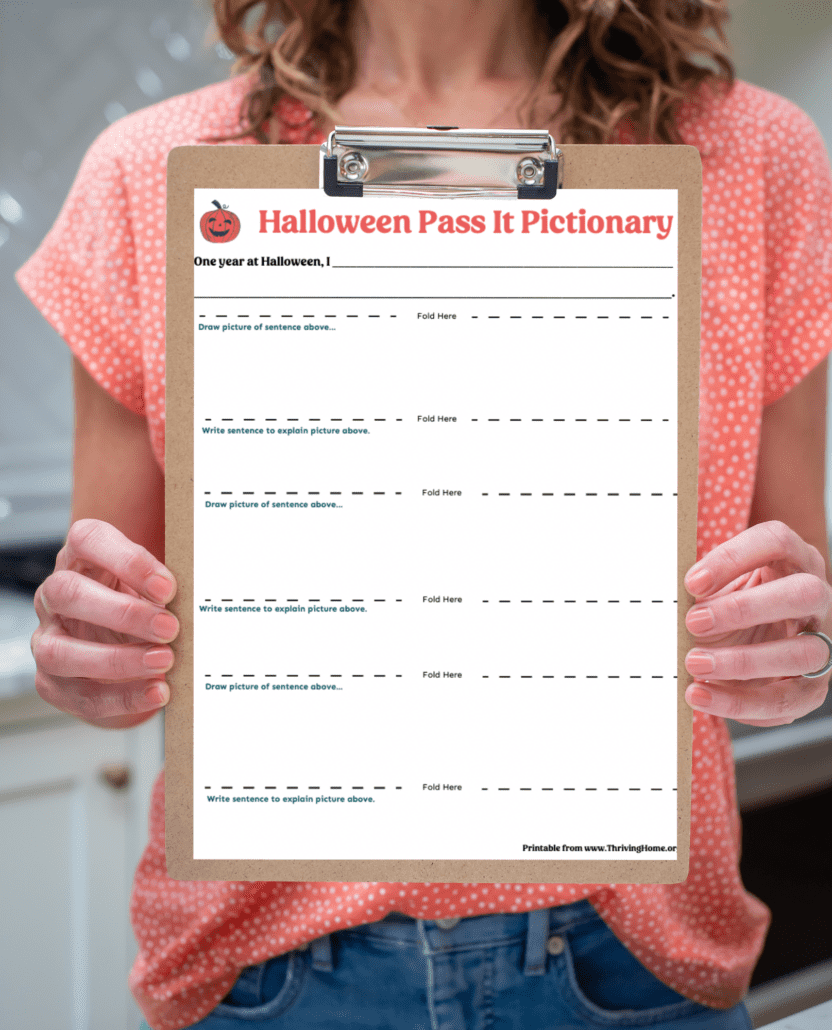 Time Length of Game
If you've ever played Telestrations, this game is very similar. Here's how to play.
About 15 minutes
Ages and Number of Players
For 3rd grade through 80+ years old. It's best if played with 6+ players.
Supplies Needed
You'll need to following supplies for each child:
Our Free Halloween Pass it Pictionary Printable (Download below)
A pencil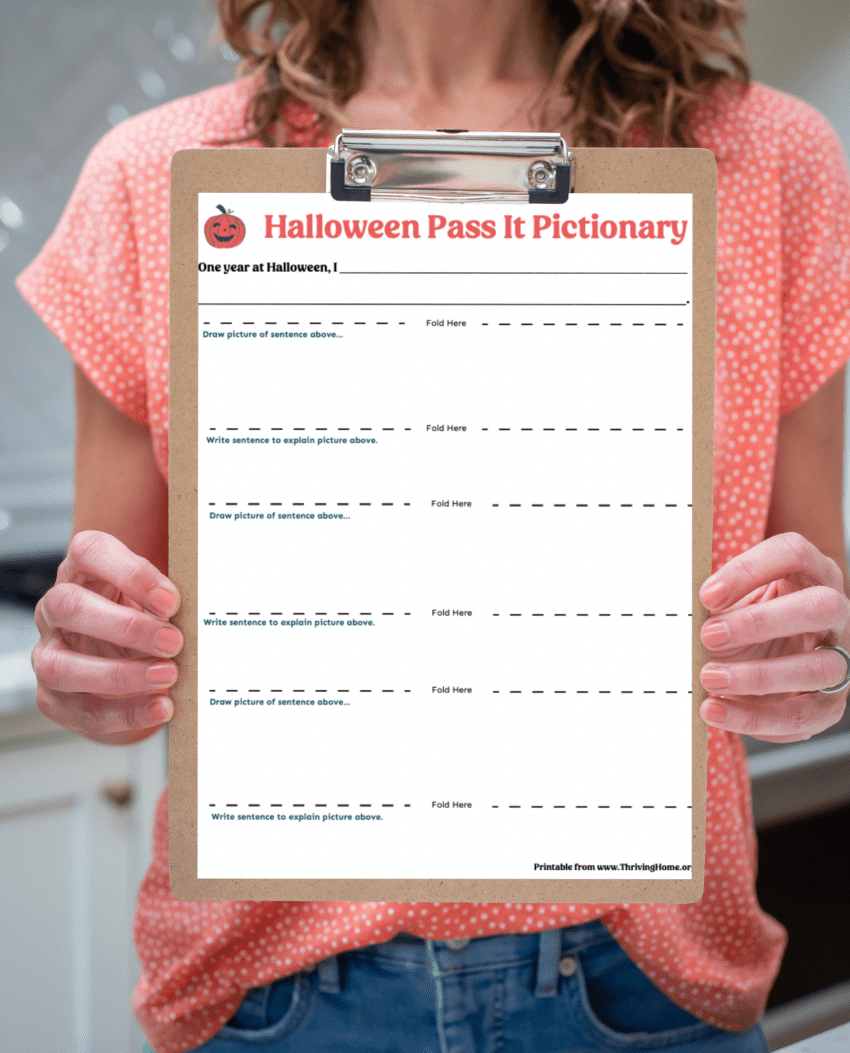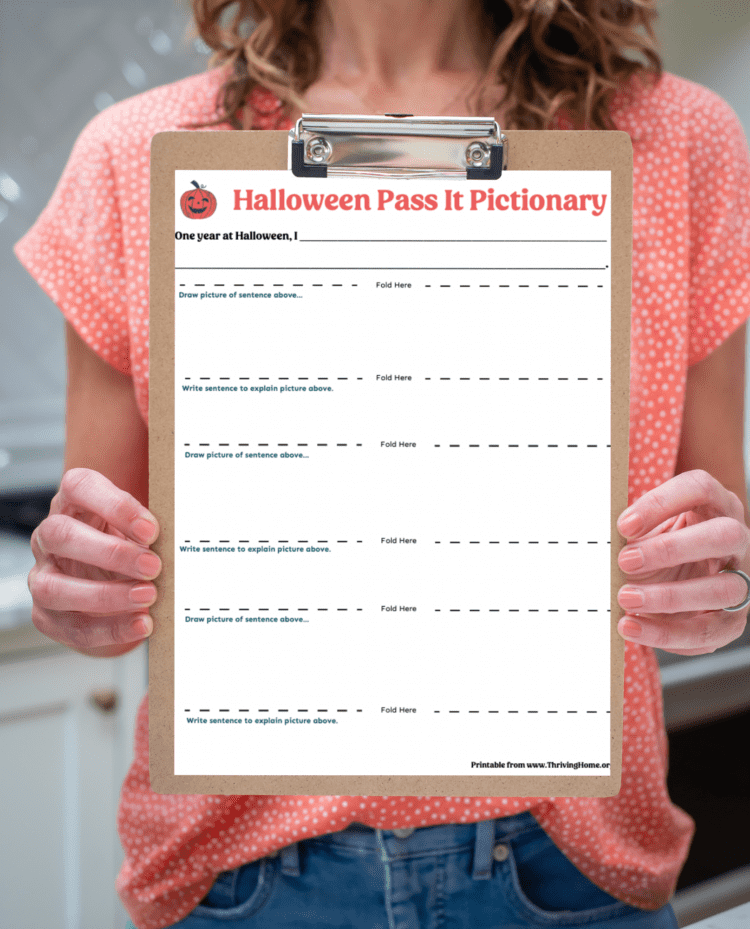 How to Play Halloween Pass It Pictionary
Kids can sit at tables or desks for this game. There should be 6-7 kids in a group or row to pass your paper around to. Hand each child a piece of paper and a pencil.
Fill Out Prompt Sentence at Top
Instruct kids to write a sentence at the very top of the page using the prompt "One year on Halloween, I…", but don't let anyone see what you write. The more descriptive or action-packed, the better. It can be true or completely made up, but no blood, gore, or violence allowed.
Tip: Give Examples
Be sure to give an example or two (i.e. "One year at Halloween, I saw a two-headed goat trick or treating" or "…went on a hayride around my neighborhood with friends."
Give kids about 1 minute to finish their sentence. After they are done, they should pass their paper to the person on their right.
Draw Picture of Sentence & Fold
The 2nd person should then read the sentence and do their best to draw a small picture of what they've just read in about 1 minute. (Note: They must do this right under the sentence, leaving room for the rest of the kids to work on the piece of paper, too. That's why our FREE Halloween Pass It Pictionary handout might be helpful!)
After that child is done drawing, instruct them to fold the top sentence over (so the next person can only see the drawing) and pass the paper on to the right.
Repeat the Pattern of Draw/Fold/Write/Fold
This pattern of writing a sentence, folding over the previous drawing, drawing a picture, and folding over previous sentence repeats until the paper is filled.
When the paper is filled, have the kids pass them back to the original owners to read. They will want to pass the papers around the group and read each one. You could even have each group share the funniest one with the whole class/party. So hilarious!
Tip: Prepare a Demo Page
It will be helpful if you can show at the beginning what a finished product will look like and how it will be folded along the way, so the kids will understand the concept. So try this game out at home with your family first and share the sample.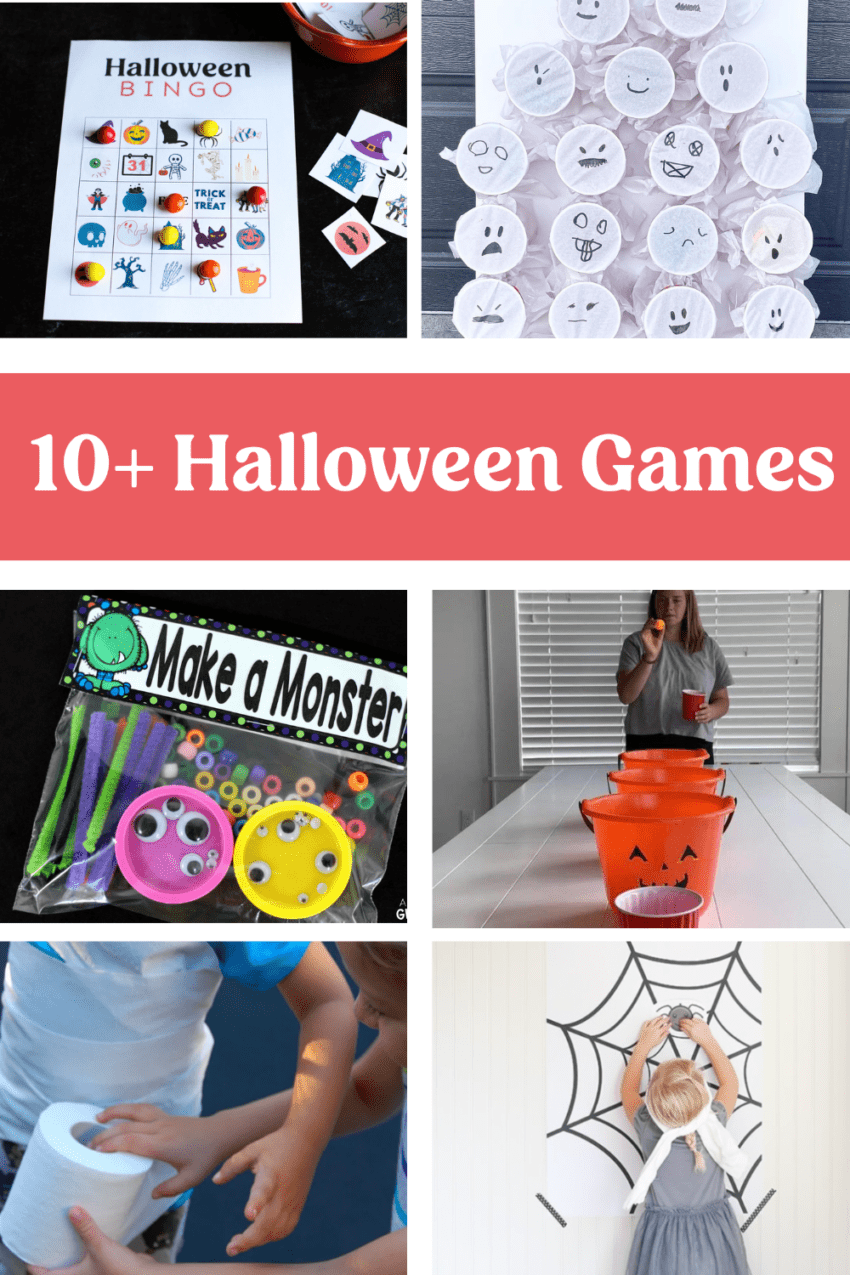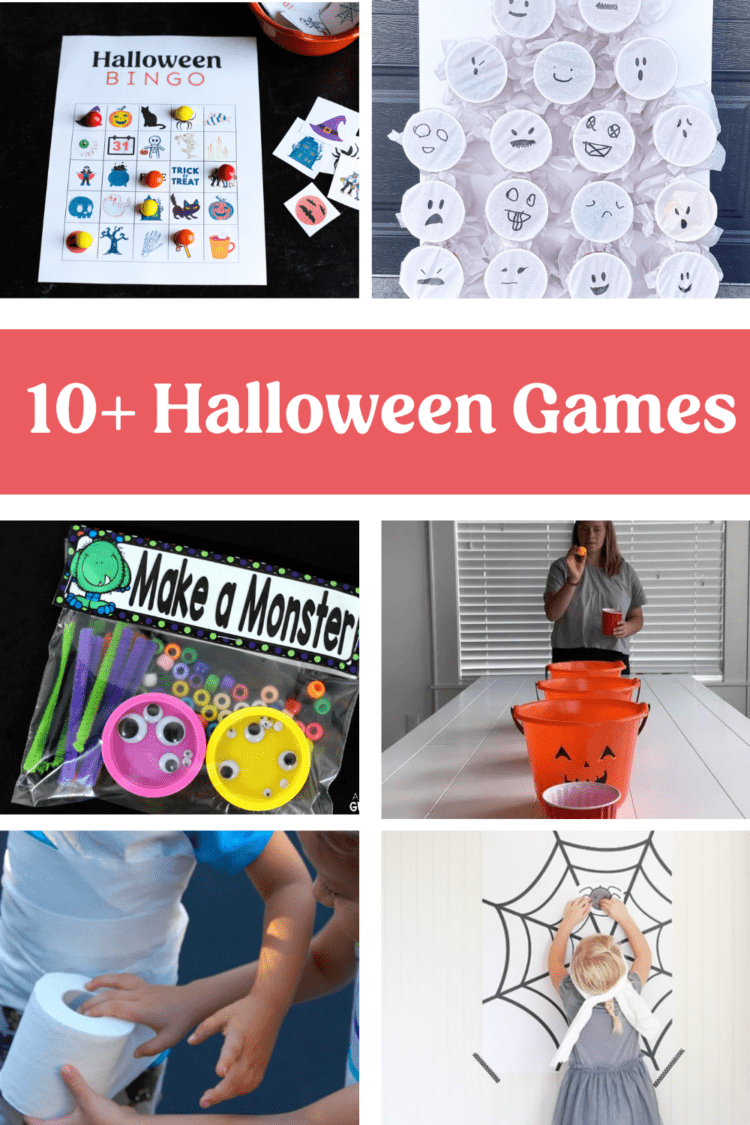 10+ Halloween Games for Kids
Check out more games that are perfect for Halloween class parties!
10+ Halloween Games