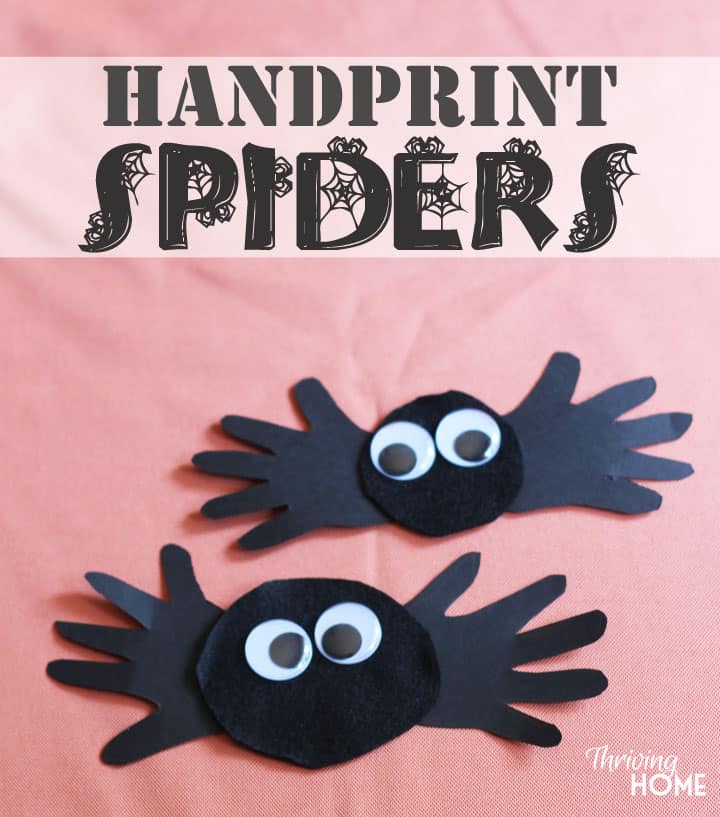 We are in day four of a week's worth of Halloween craft ideas. Make sure to check out our other crafts at the bottom of this post!
This simple Halloween craft was SO easy to make. My preschooler loved seeing her hand prints transformed into a spider. She also loved gluing the eye balls on her new little critter. Since my gal is easily spooked by things like this I used big eyeballs to keep the spider looking cute and not spooky. Want to give this quick and easy Halloween craft a whirl?
Materials Needed:
Black cardstock, or think paper
Scissors
Black felt for the spider's body. You could use thick paper for this if you don't have any felt on hand.
Eye balls
Glue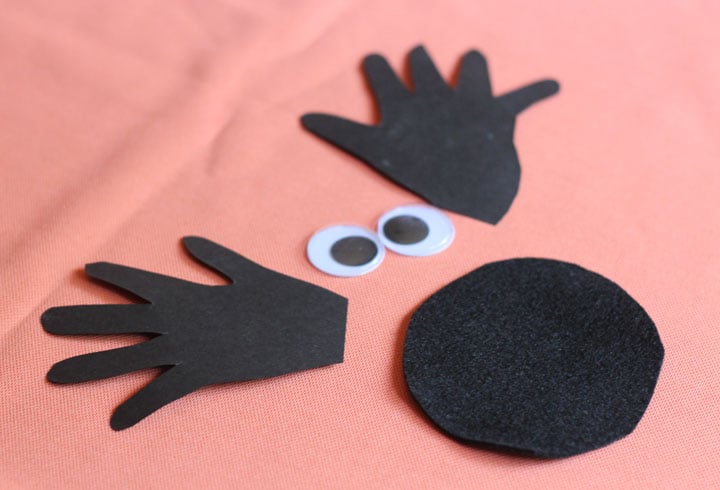 Simply trace and cut out your kiddo's hand prints.
Cut your black felt into a circle.
Glue the hands on to the back of the felt and then the eye balls on to the front.
Done!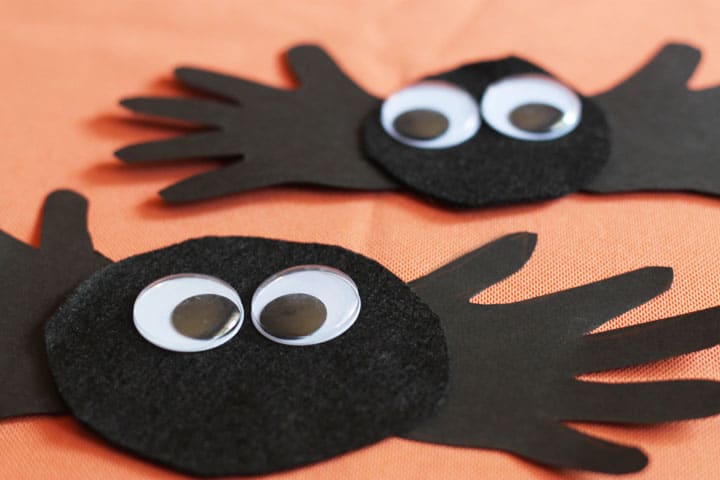 My little one couldn't even keep her hands off these long enough for me to get a picture!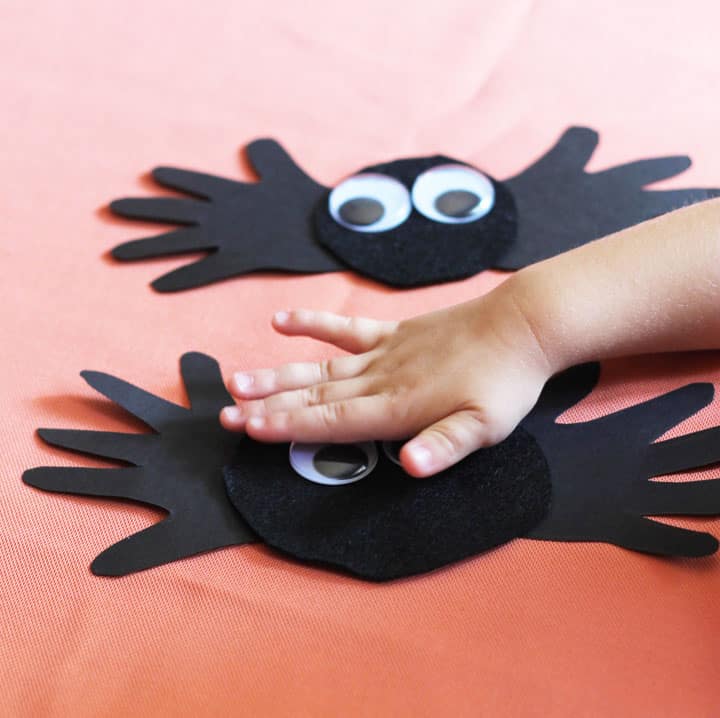 Another fun idea would be to glue a big Popsicle stick onto the back and make it a puppet.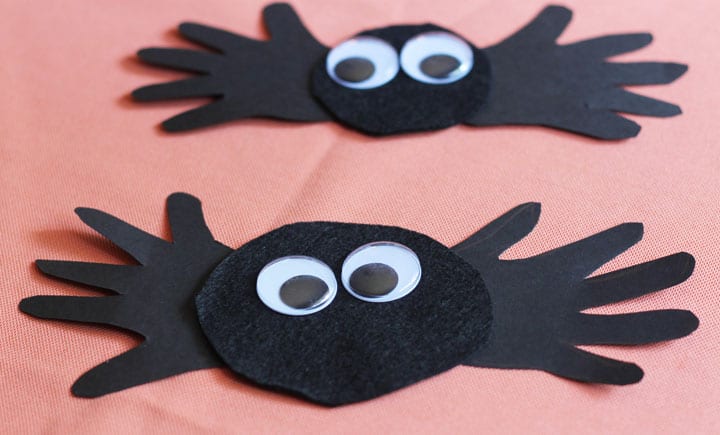 Get crafting!
Make sure to check out (AND PIN!) our other Halloween crafts we've done this week: