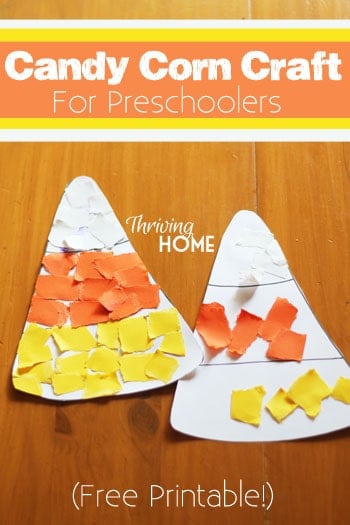 For some reason I've been really excited about Halloween. It is a super fun holiday for kids (if you take the focus off the spooky stuff) and there are lots of great crafts little ones can do to celebrate.
In light of my unexplainable excitement for Halloween, I'm kicking off a series of Halloween crafts you can do with your kiddos. All of these crafts are going to be doable for young preschoolers but also fun for older kiddos. To start things off, I'm sharing a tutorial on a SUPER EASY candy corn craft.
To make it even easier for you, I've included a free printable that you can find at the bottom of this post. Now you have no excuses. Get crafting!
Materials needed:
Outline of candy corn (printable at the bottom)
Glue stick or glue
Orange, yellow and white paper
Image of a candy corn (optional)
Click the Candy Corn Image to Download the Free Template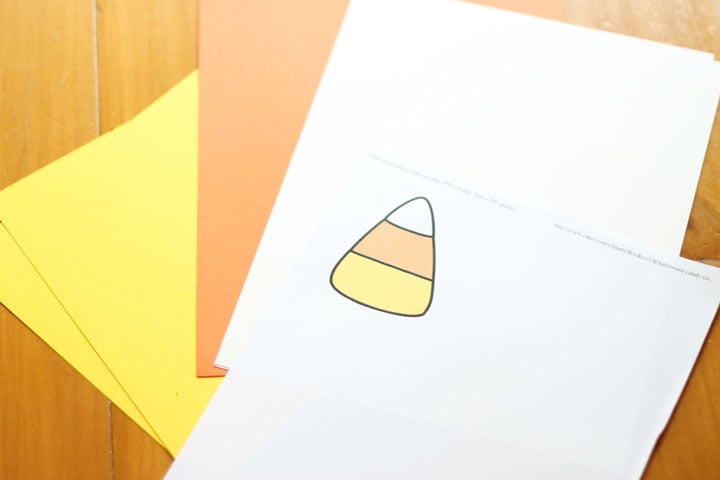 I printed my candy corn image out on cardstock but regular paper should be fine.
Set your crafting station up by tearing up little pieces of each color of paper. This is a part that kids like to help with.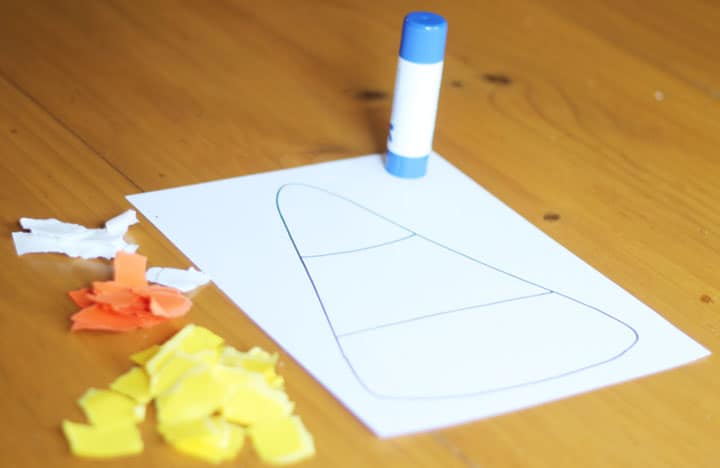 Since my little gal is three she needed a picture of a candy corn to look at so she knew where to put her colors. (I'm sure there is some fancy name for the skill to recreate an image she's looking at.) We recruited a neighbor-friend to come help us craft.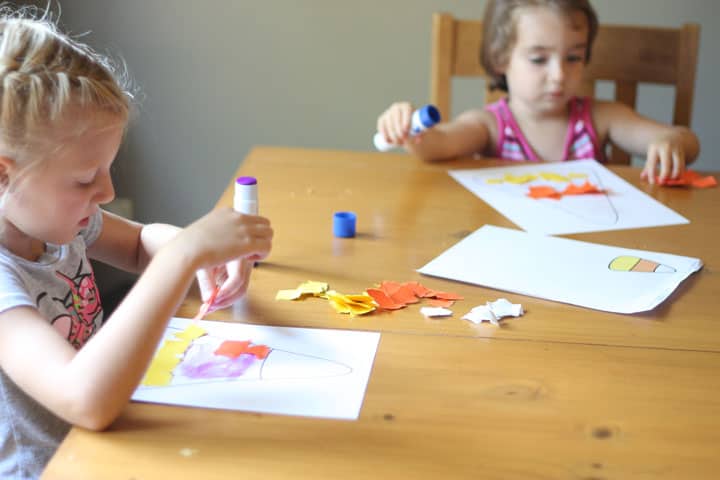 Both this three year old and five year old enjoyed the project.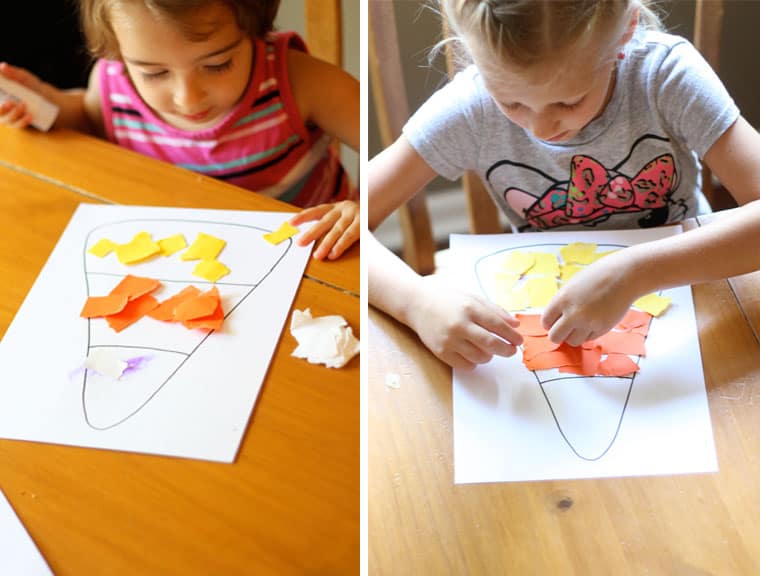 Can you guess which one belongs to the three year old and which one belongs to the five year old? Bet you can't…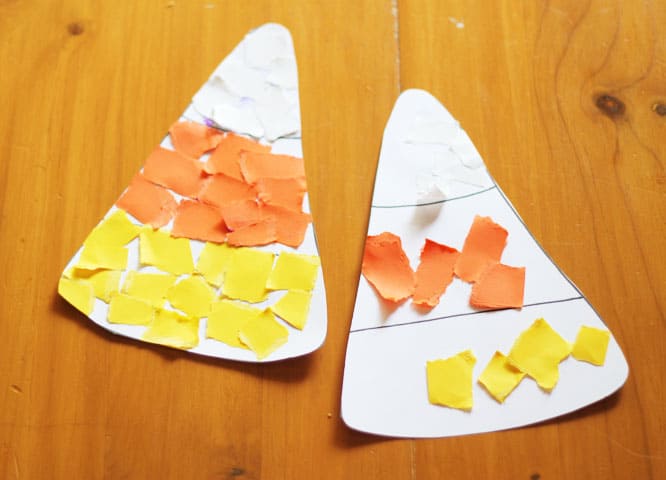 It was a 15 minute project that anyone can do. Seriously.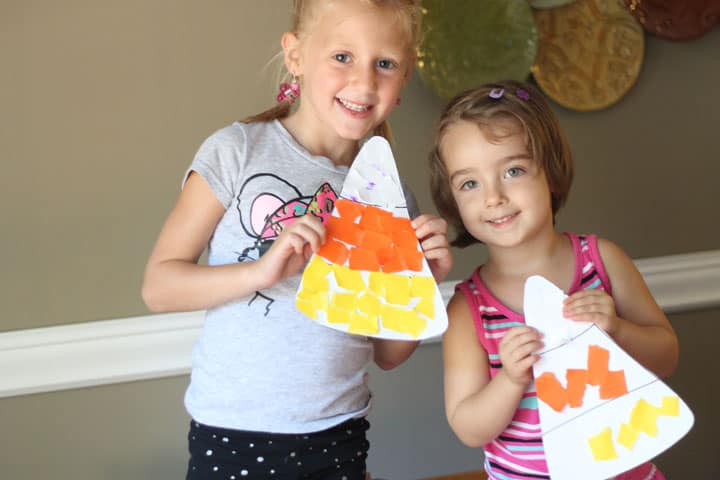 Lastly, if you want to get real crazy- you can do the same thing with fabric scraps instead of paper. Not everyone has fabric scraps laying around but if you do, this is a great way to use some up!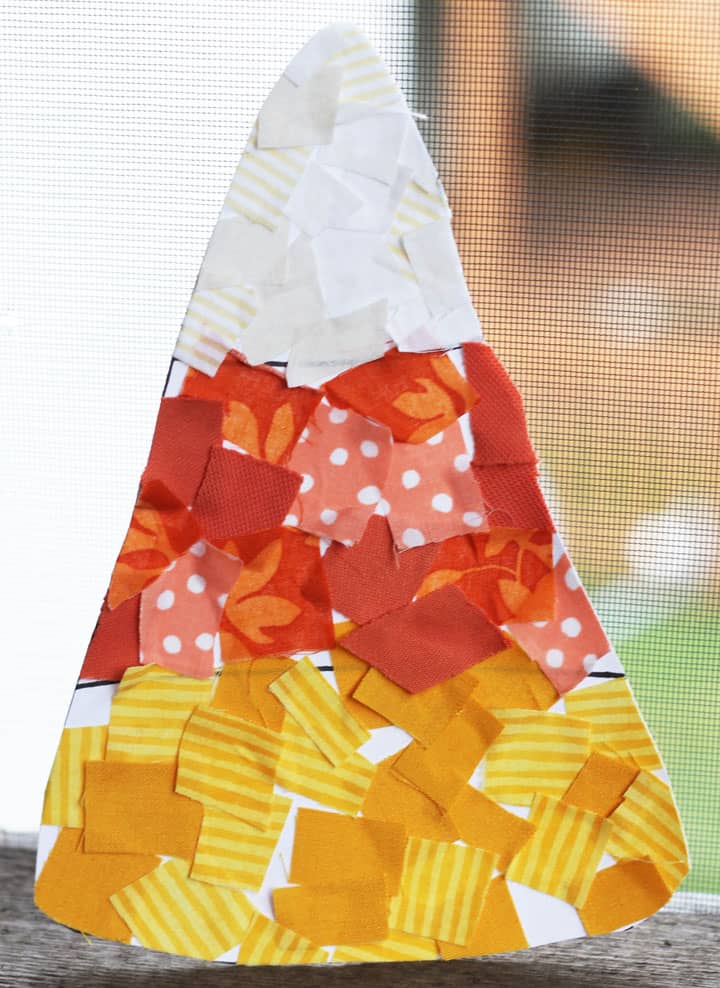 Stick around this week for more Halloween crafts!
Click the Candy Corn Image to Download the Free Template