This post may contain affiliate or sponsored links. Please read our disclosure policy.
This ghost craft is a super simple Halloween craft for preschoolers or toddlers using supplies you probably have on hand. Free ghost template included!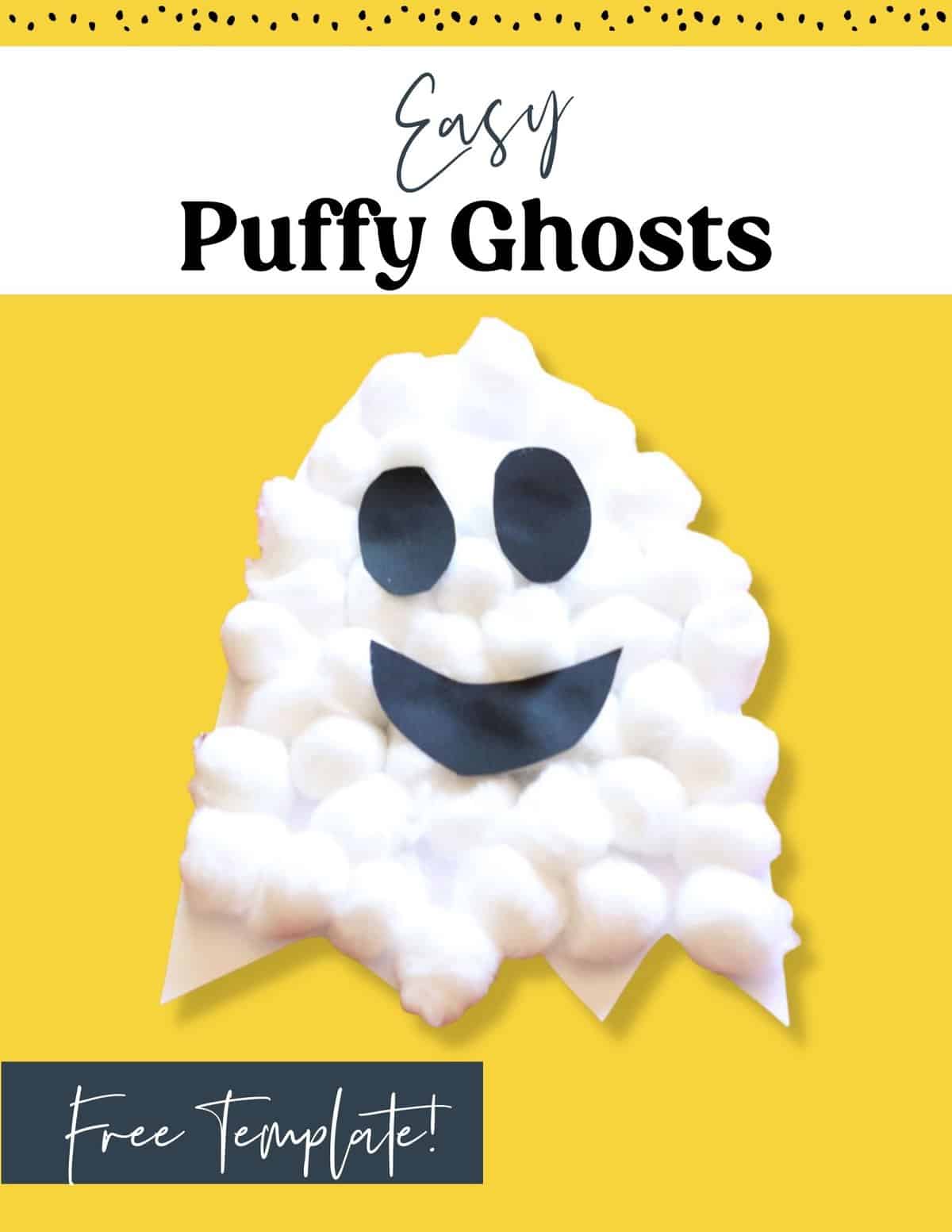 Supplies for the Puffy Ghosts Craft
Before you get started, don't miss our super popular round-up of 31+ Easy Halloween Crafts for Kids here.
Time to get crafting on this Puffy Ghost…
Similar to our Easy Pumpkin Craft with Marshmallows, this craft couldn't be easier and requires very little creative gene or supplies on your part. 🙂 First, gather your supplies from around the house.
Materials Needed:
How to Make the Puffy Ghosts Craft
BEFORE YOU START: Download and print our free ghost template.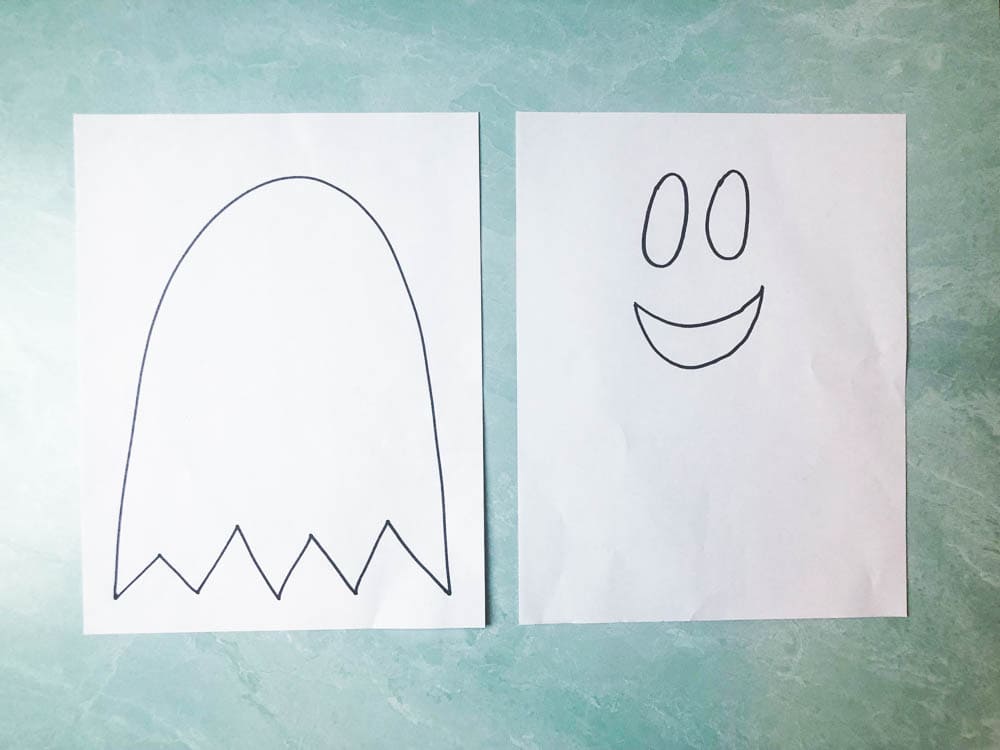 To make this craft SUPER simple for you, we've created a free ghost template for you to use. Simply download and print the ghost template from the form below and you'll be on your way! (If you'd rather just freehand your ghost shapes, you can skip this step.)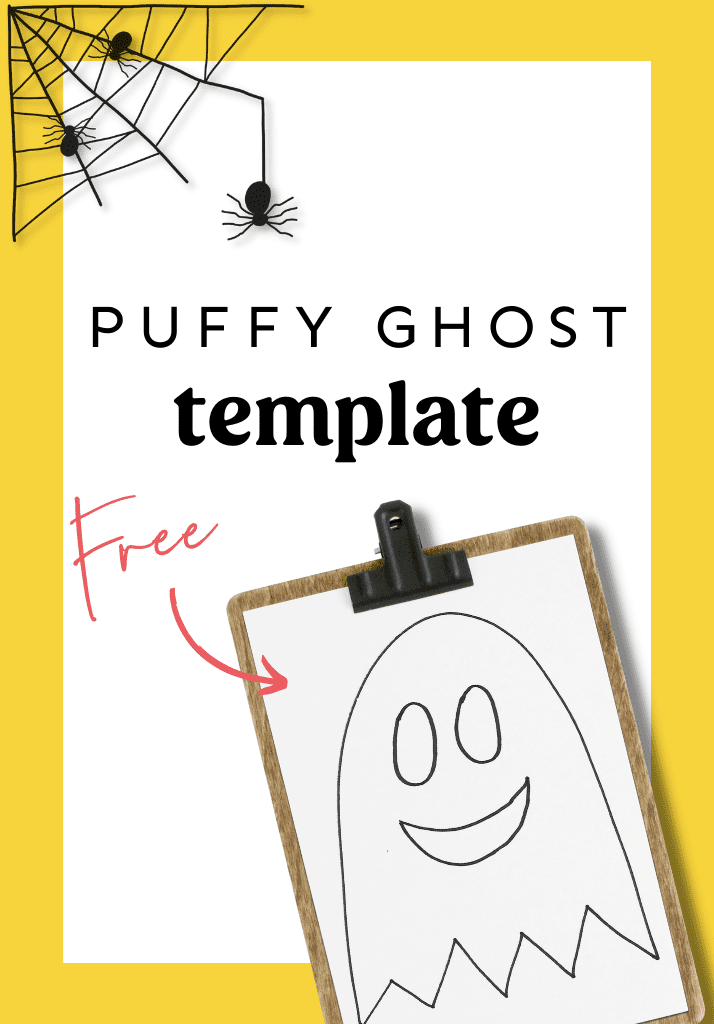 Download and Print:
Puffy Ghost Template
Step 1: Start by cutting out a ghost shape (either use our free template or freehand your own). I just eyeballed the one below, which looks freakishly similar to Pac-Man. It doesn't have to be perfect because it's going to get covered with cotton balls anyway!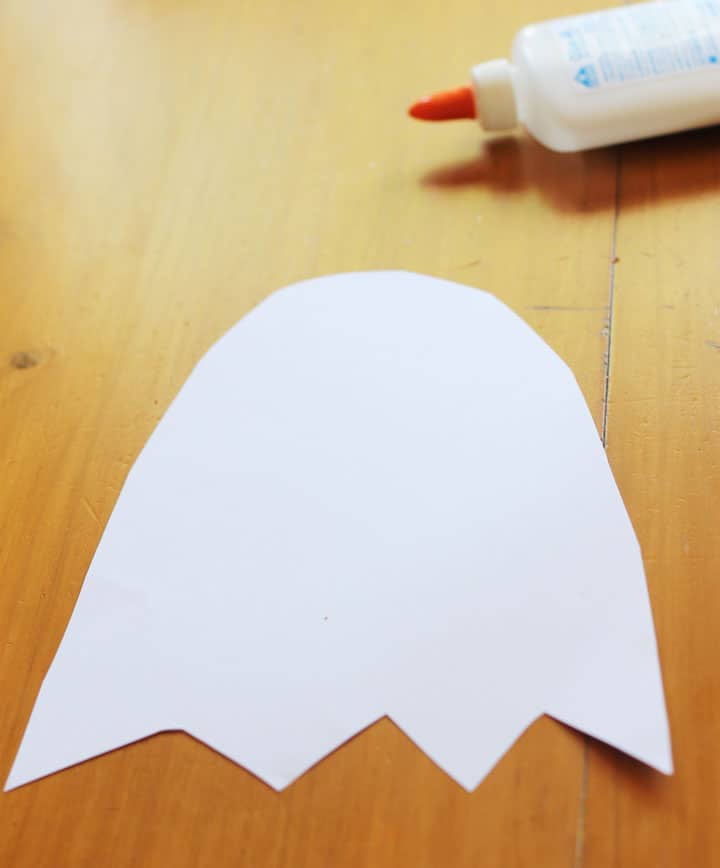 Step 2: Now let your little one have some fun with the glue. My three-year-old LOVED this part of it. Glue cotton balls on until the ghost is covered.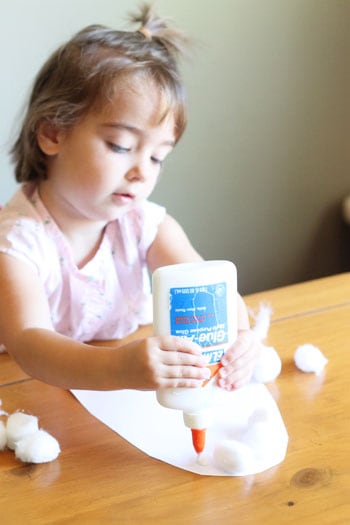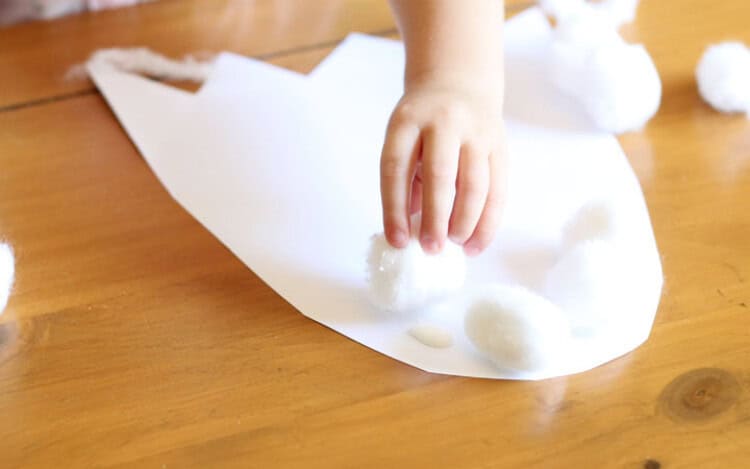 Step 3: Cut out some eyes and a mouth on black paper (or color them in with a black marker) and glue them on. Pro Parent Tip: make it a smile so the ghost looks friendly, not spooky!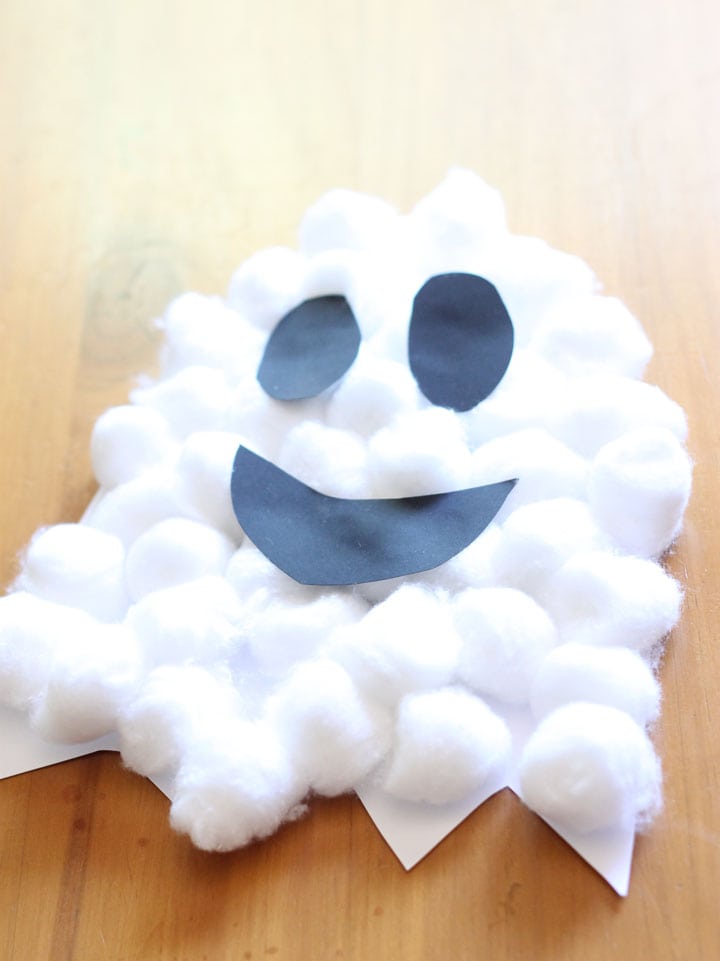 Step 4: If you want, you can tape some yarn or string to the back, and hang your ghosts up somewhere in your house.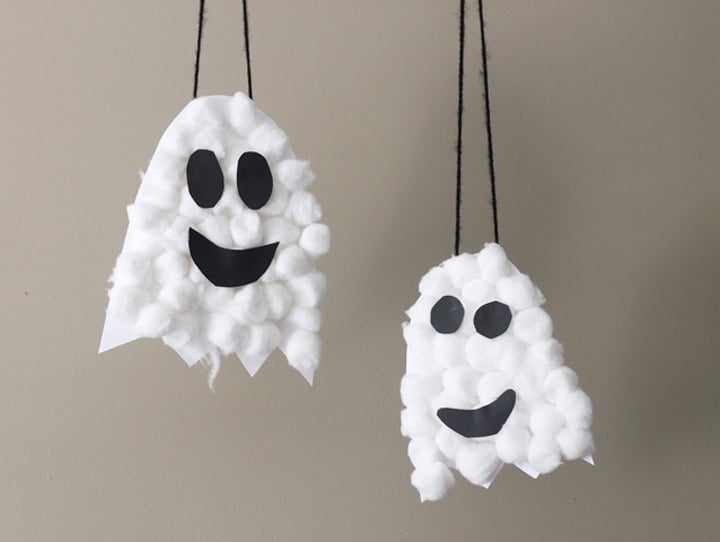 P.S. When you're done crafting, download and play Halloween Bingo! We give you everything you need in the pdf download.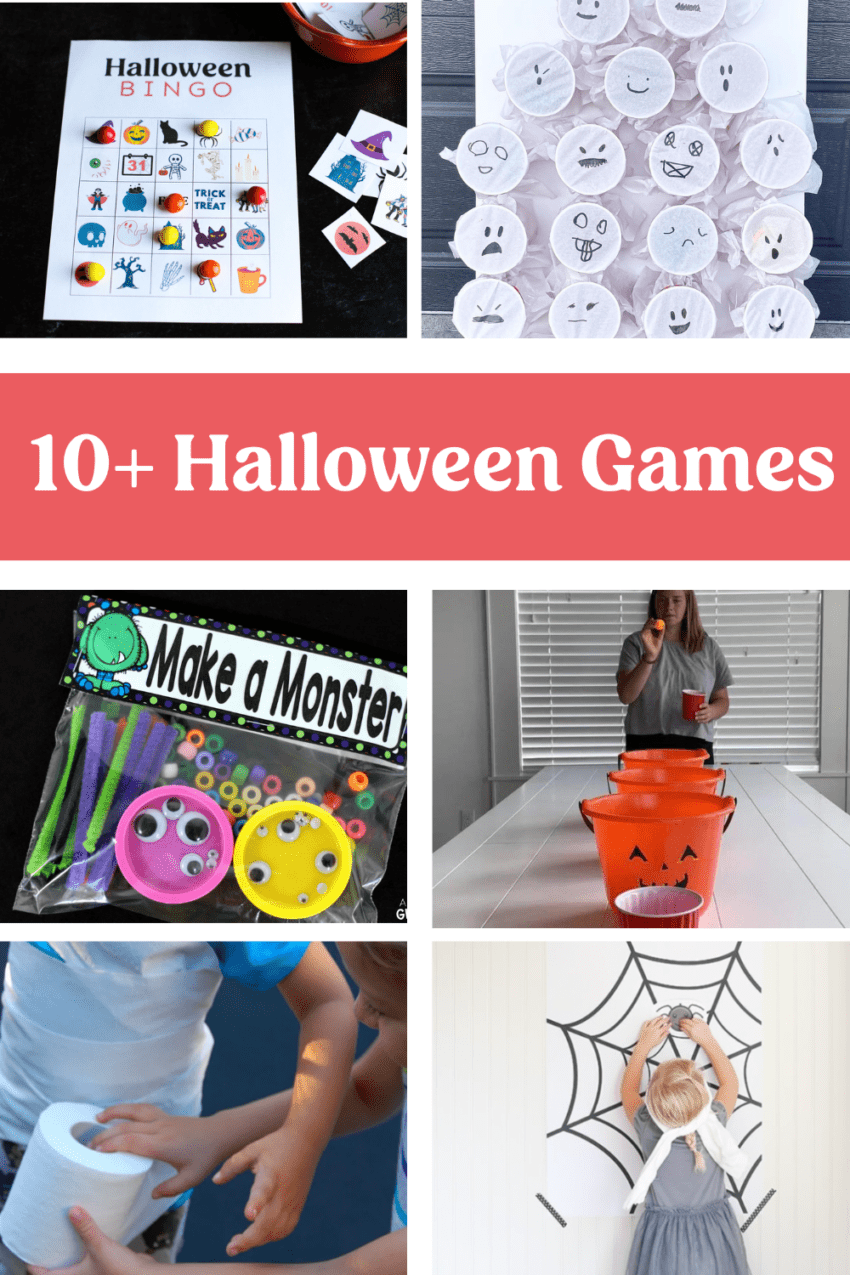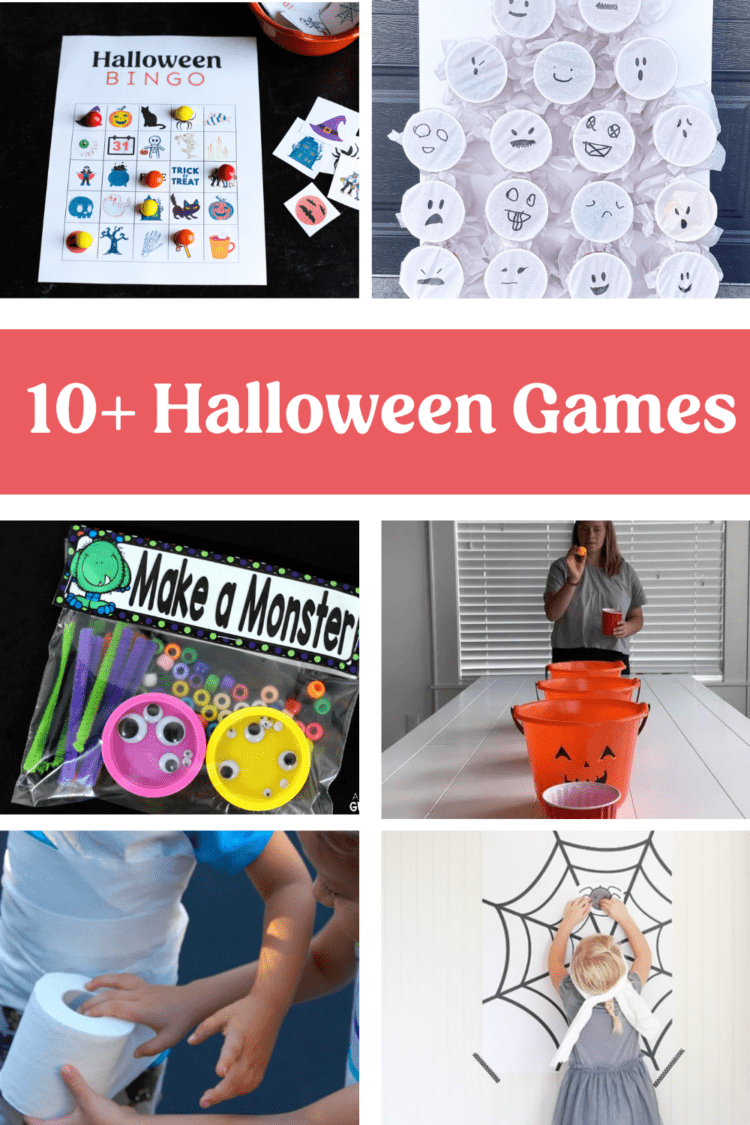 10+ Halloween Games for Kids
Check out more games that are perfect for Halloween class parties!
10+ Halloween Games