Paper Plate Pumpkin Craft
This post may contain affiliate or sponsored links. Please read our disclosure policy.
This is a simple and easy Halloween craft that your preschooler will love. Paper Plate Pumpkins are potentially a little messy on the front end, but your little one will love what they create.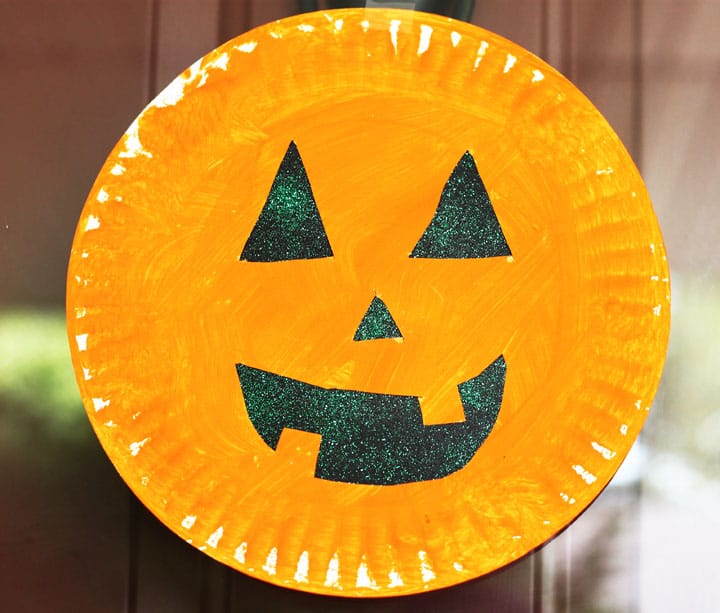 How to Make Paper Plate Pumpkins
Draw a little pumpkin face on the front of the plate that will serve as a template for cutting.
I had a little problem with the mouth as you can see. Good thing this won't show when it's done!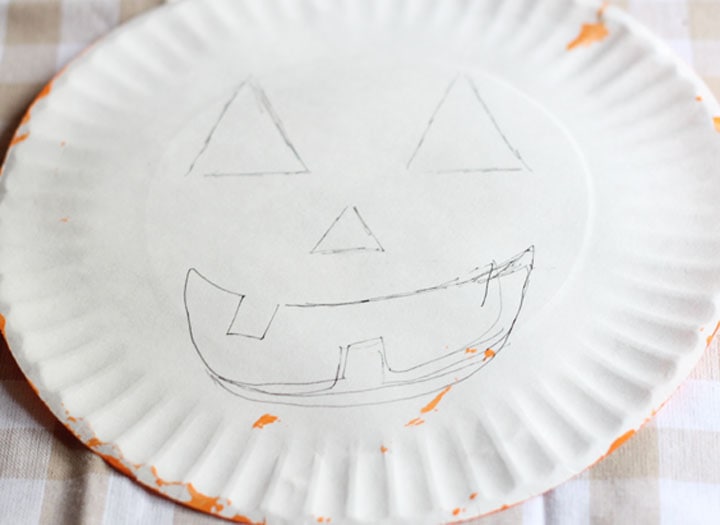 Paint the back side of your paper plate all over with orange paint. Your preschooler won't object to helping with this part!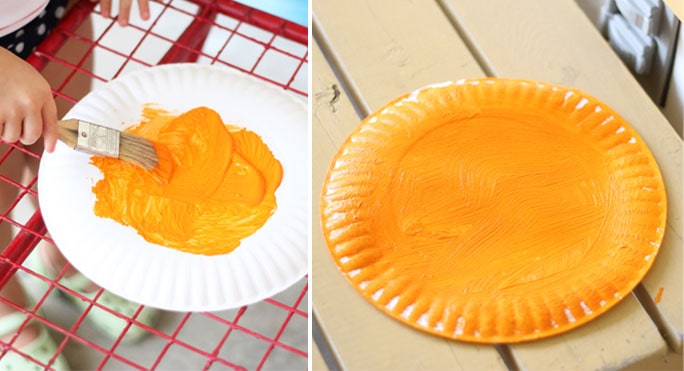 While that is drying, start to glitter up your black piece of paper.
I used a spray adhesive and then let my little gal sprinkle the glitter on.
If you don't have spray adhesive, just smear glue all over your black paper and glitter it up the old-fashioned way.
Tip – Glitter isn't necessary. A plain black piece of paper will work.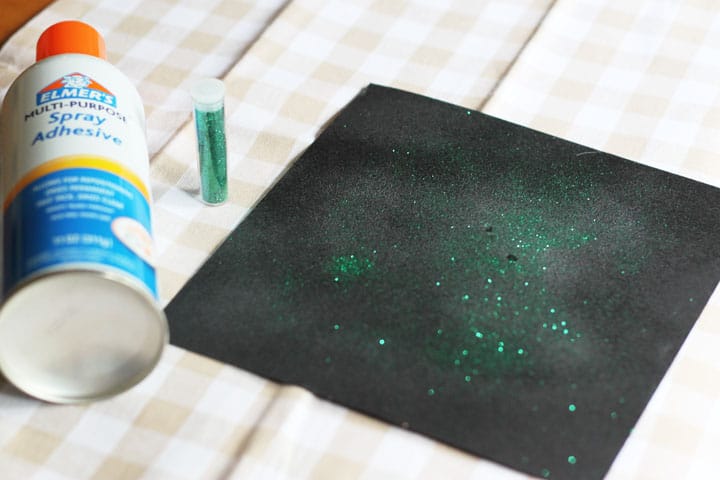 Once the paint is dry, cut out the template you drew.
If you have a skilled scissor user, let your little one do the cutting. My gal instantly goes for her hair when she is given scissors, so I did the cutting for this project.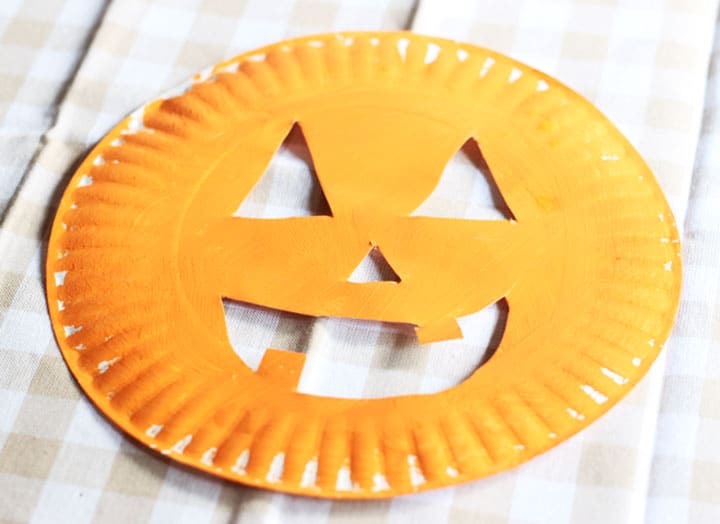 Glue your glittered paper onto the back of your pumpkin face.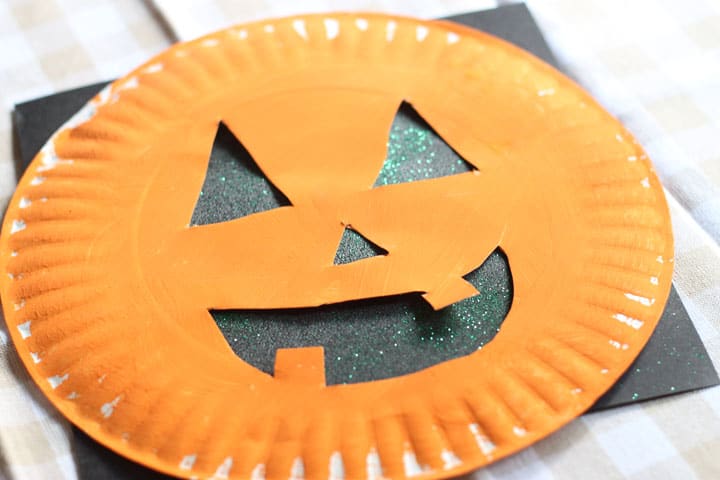 Trim the excess off and you're done!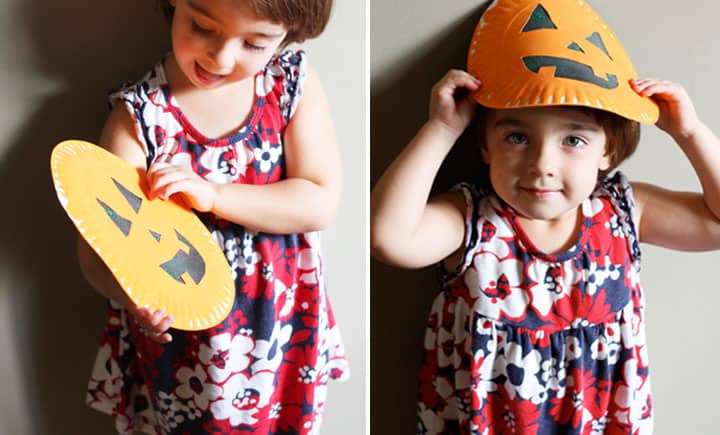 Make a few to hang around your house!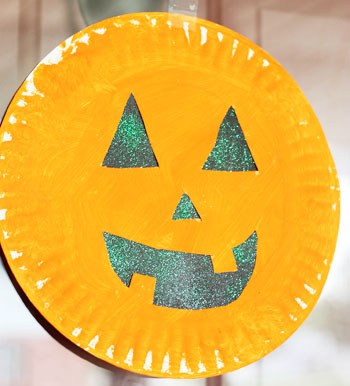 More Halloween Fun!
Halloween crafts can be so much fun! Whether it be our Q-Tip Skeletons, our Pipe Cleaner Spiders, or our Easy Candy Corn Craft, there is a lot of spooky fun to be had around this holiday!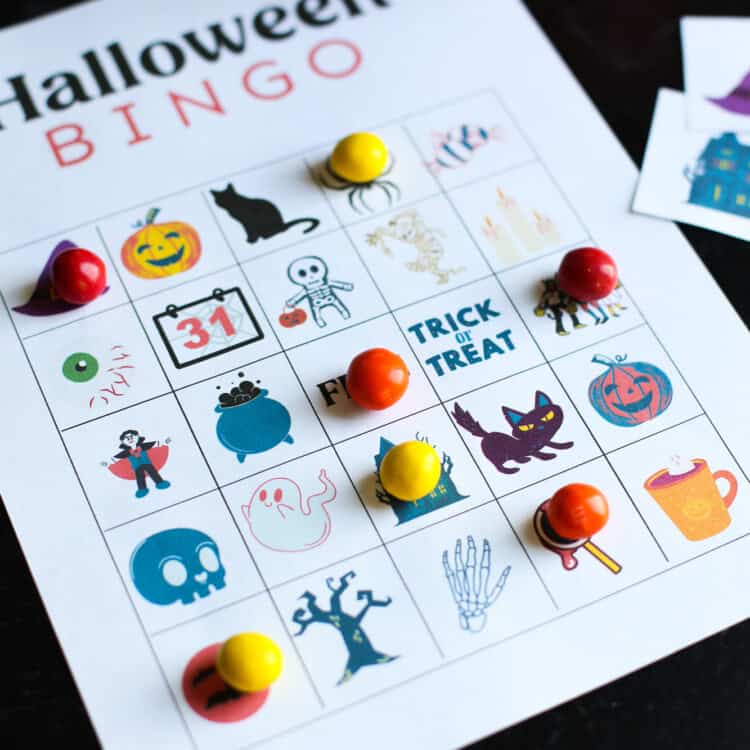 Halloween Games for Kids
If you're planning games and activities for a Halloween party, we've rounded up a fabulous collection of game ideas.
SEE HALLOWEEN GAMES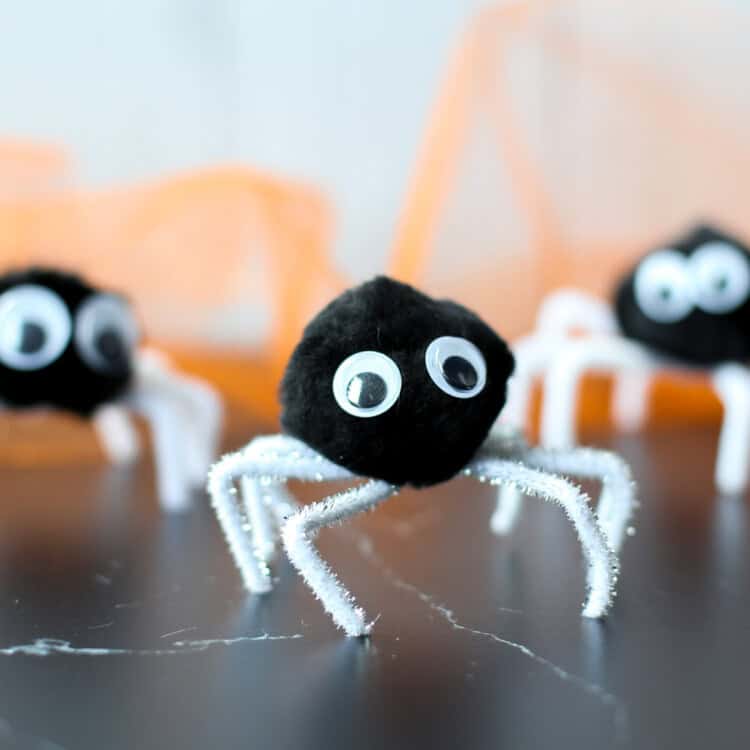 31+ Halloween Craft Ideas
Kids will enjoy these simple crafts for Halloween. You likely have most of the supplies at home
Halloween Craft Ideas