This post may contain affiliate or sponsored links. Please read our disclosure policy.
Out of all of the Halloween crafts I've done recently, these masking tape mummies have been my preschooler's favorite. They are quick and easy and take very little skill or perfection. Give this easy mummy craft a try!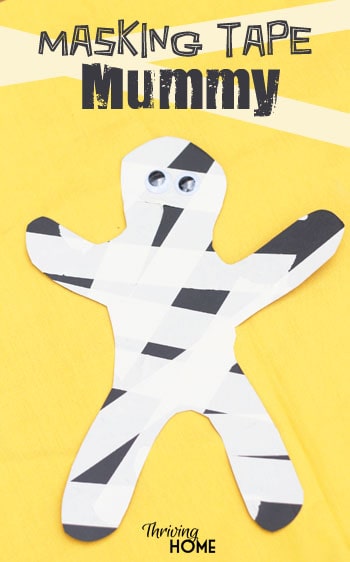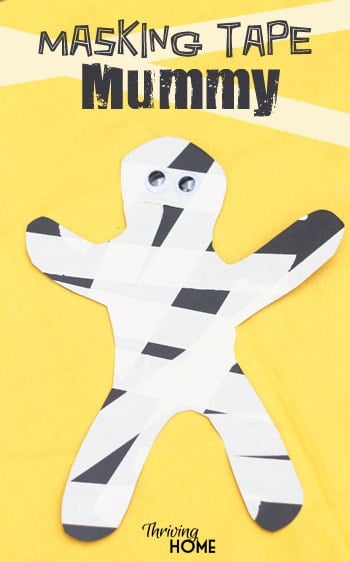 Note: We are a participant in the Amazon Services LLC Associates Program, an affiliate advertising program designed to provide a means for us to earn fees by linking to Amazon.com and affiliated sites. Read our full disclosure policy here.
Before you get started on this simple Candy Corn Craft, don't miss our popular round-up of 31 Easy Halloween Crafts for Preschoolers here.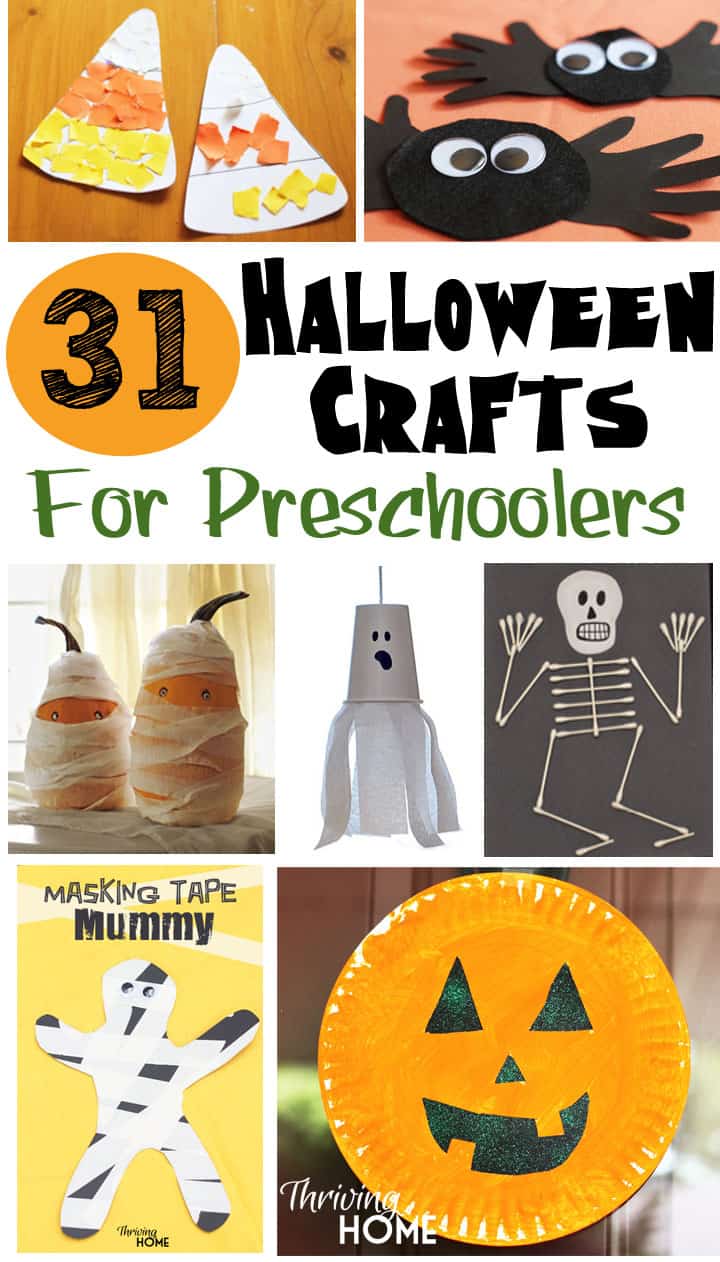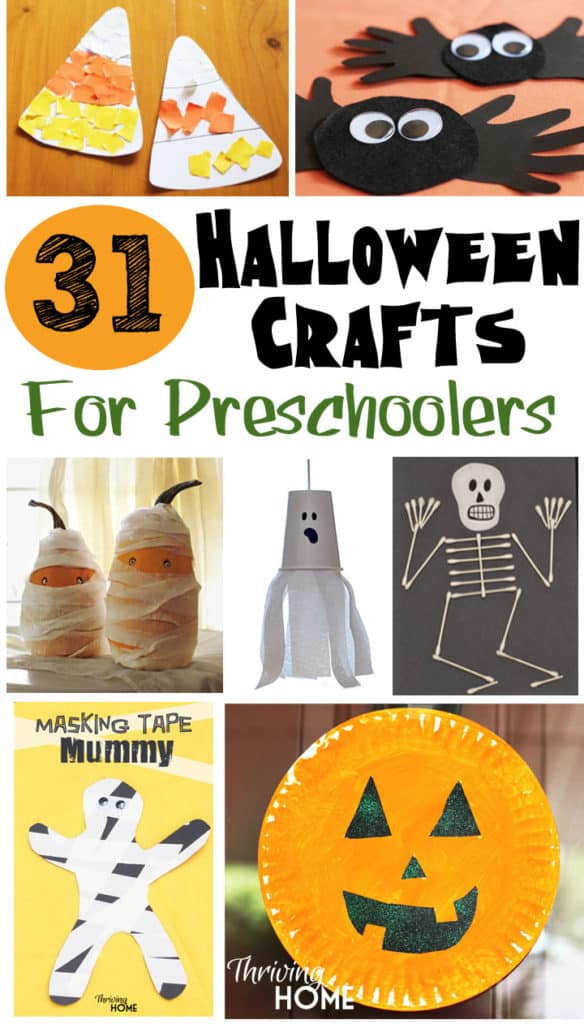 Now, time to get crafting on your Masking Tape Mummy…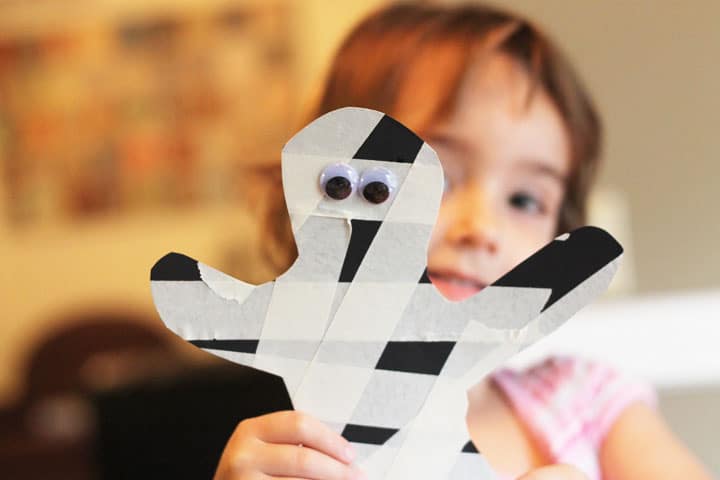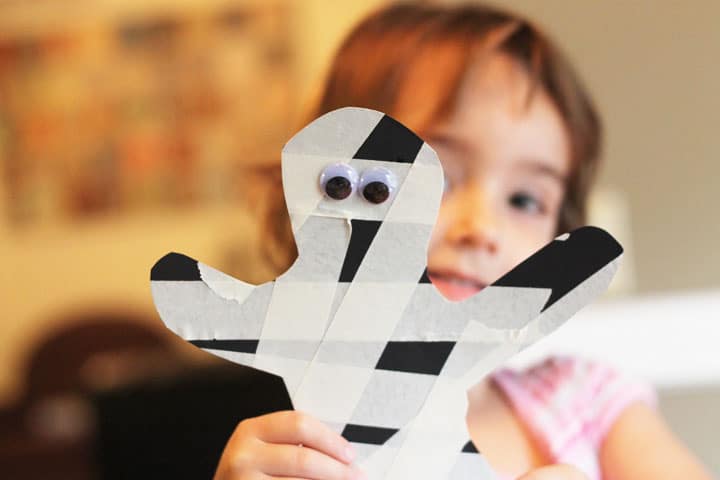 Materials Needed for this Mummy Craft:
How to Make Masking Tape Mummies:
Draw the outline of a mummy (think Gingerbread Boy shape!) on a sheet of black paper.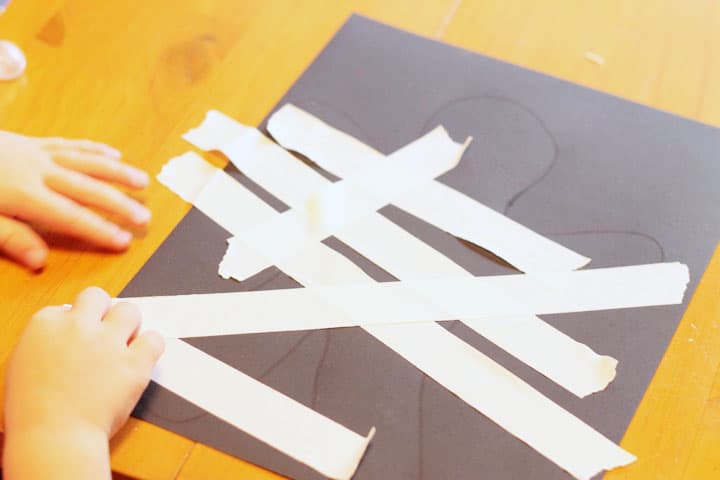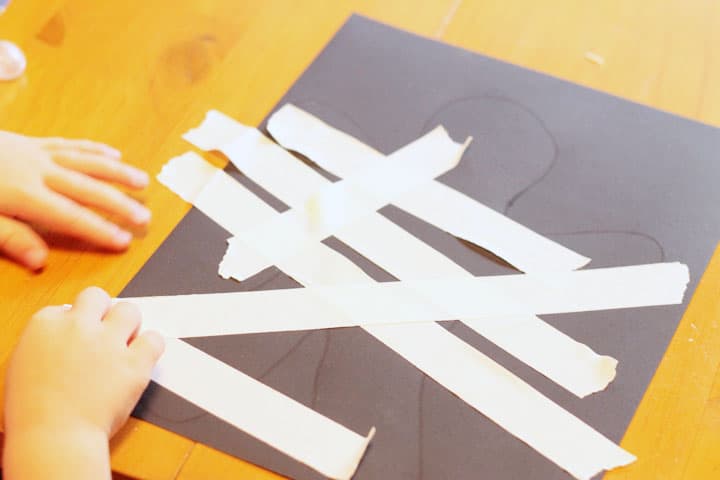 2. Now let your kiddos place tape all over the person you drew. Imperfection is the key to making this cute! I even had to encourage my gal to "get crazy" with the tape because she was putting it all in the same direction.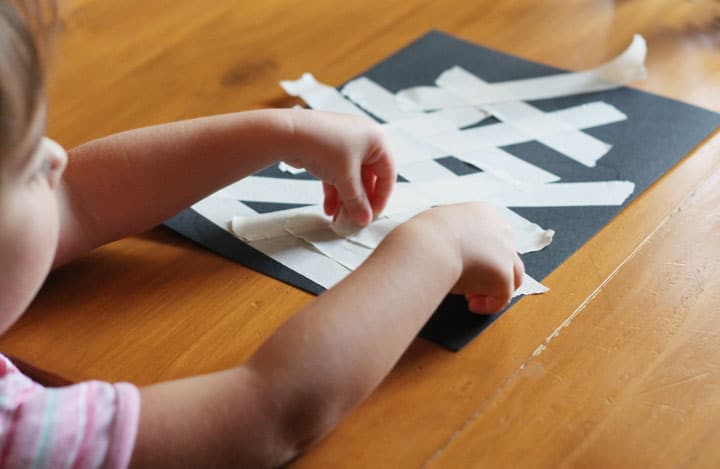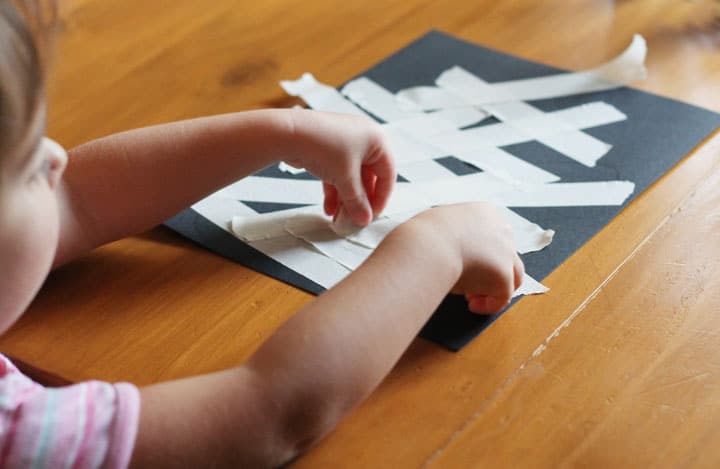 3. Once enough tape is on your little mummy, cut him out. Again, mummies aren't perfect so yours shouldn't be either. Have an arm that's longer than a leg? That's ok! Mummies get a little distorted when they are dead that long 🙂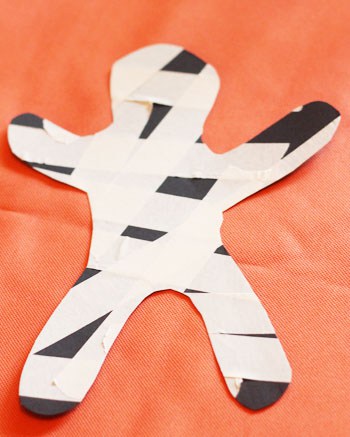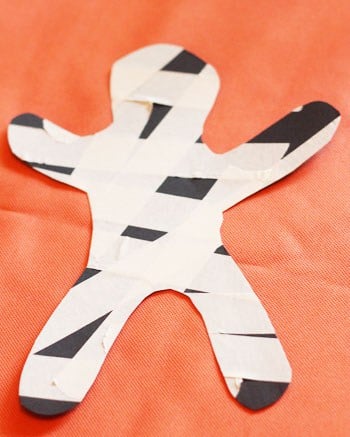 4. Now let your little one glue the eyes on. If they are a little uneven, even better.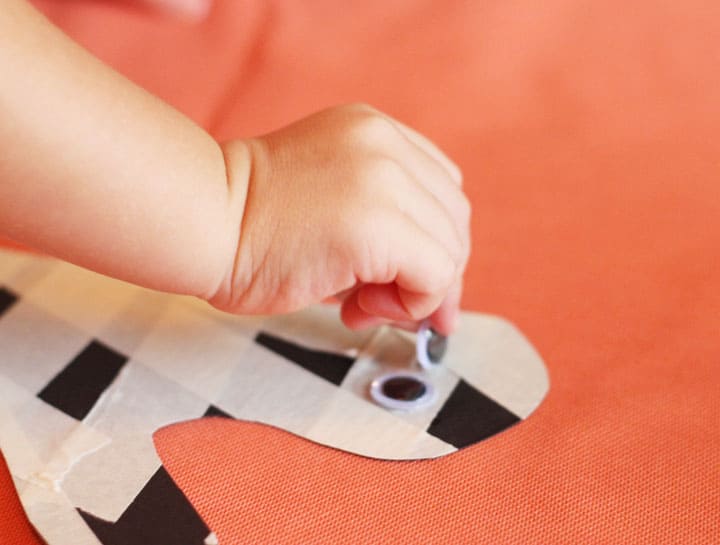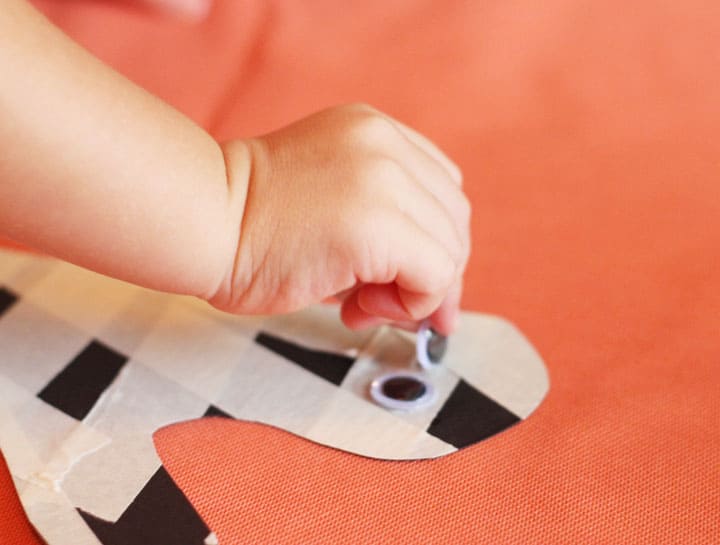 You're done! Now make more. My gal wanted to make one for each person in the family… and then for each dog… and then for the neighbors. We made lots of mummies today. 🙂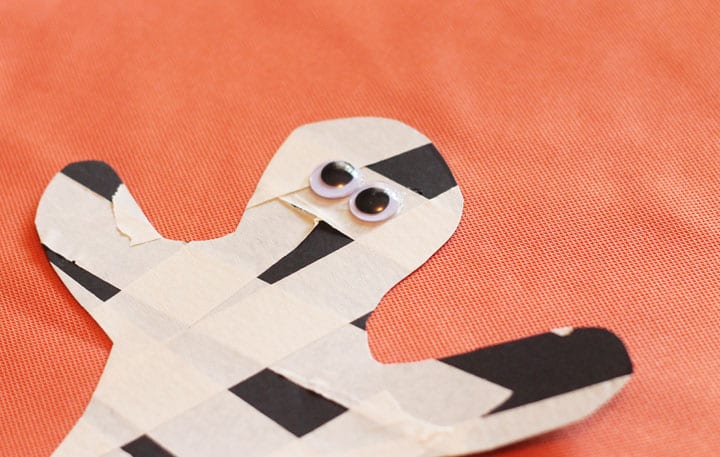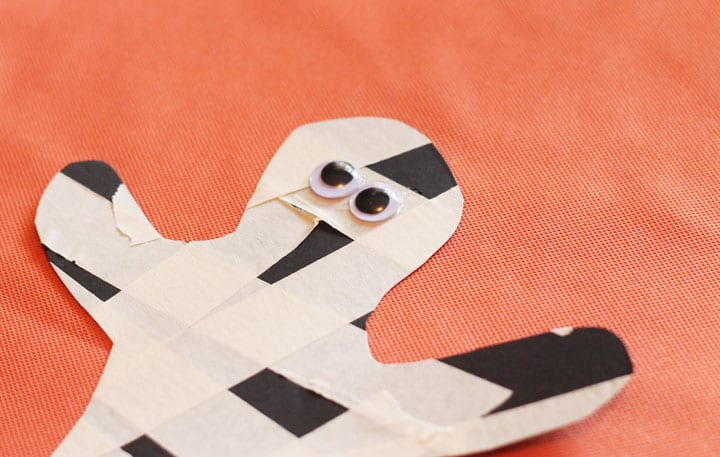 Happy Halloween Crafting!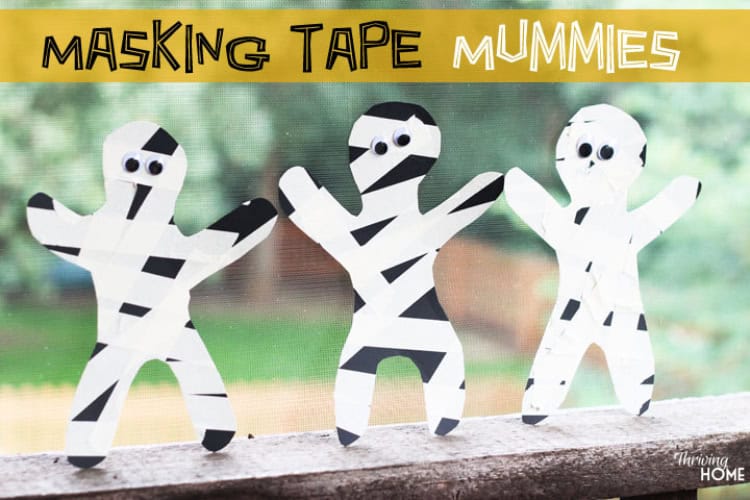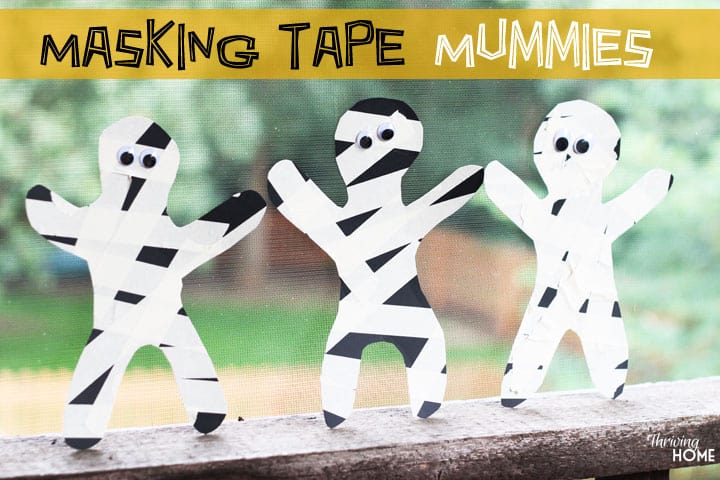 More Easy Halloween Crafts for Preschoolers
Be sure to check out more super simple crafts in our round-up of 31 Easy Halloween Crafts for Preschoolers and Toddlers.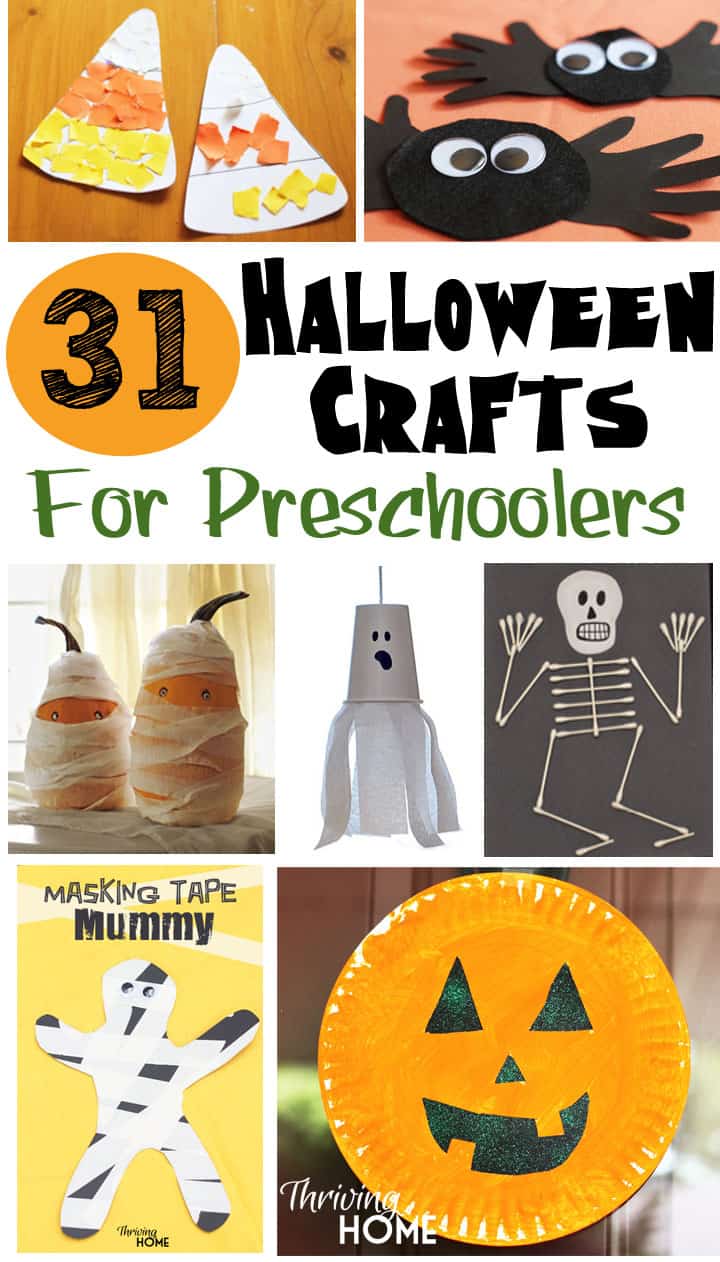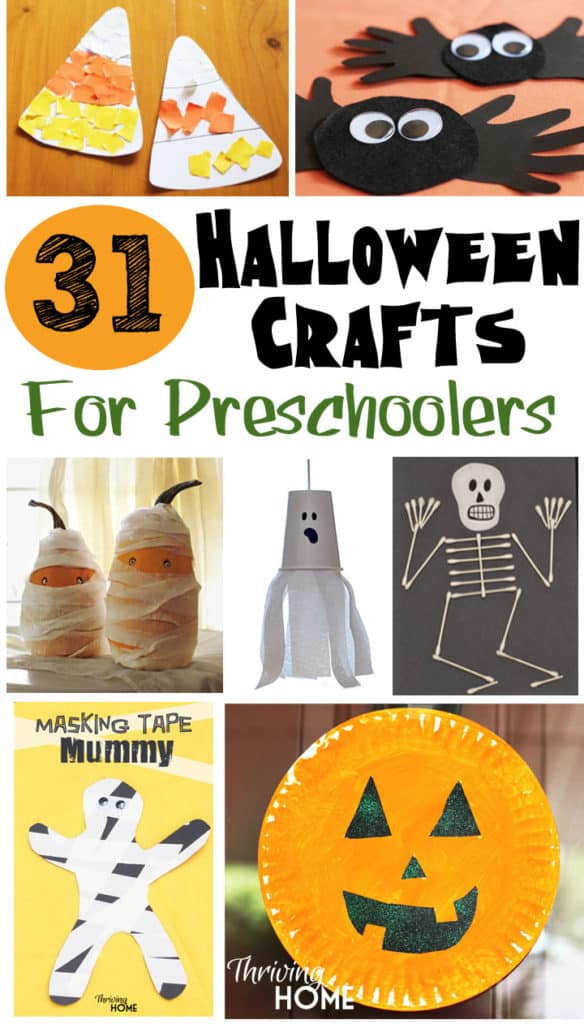 Snacks to Serve Up for Halloween
Try serving up one of these fun 15+ Halloween Snack Ideas for your fall crafternoon or next Halloween party, too.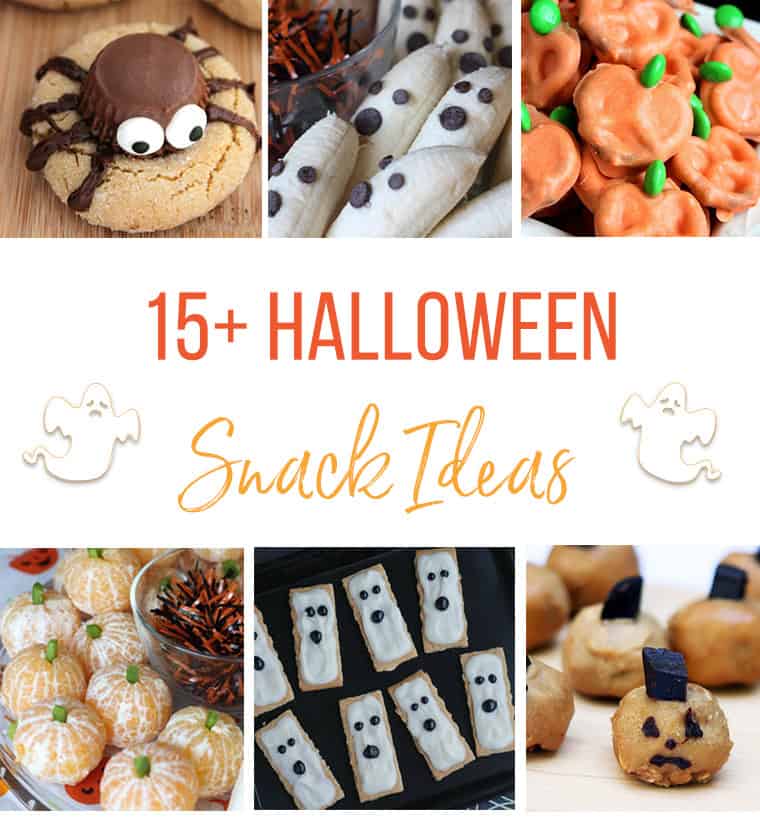 Halloween Party Ideas for Preschoolers
If you're planning games and activities for a Halloween party, we've rounded up the perfect Preschool Halloween Ideas here.