This post may contain affiliate or sponsored links. Please read our disclosure policy.
This quick and easy spider lollipop craft will be a favorite preschool Halloween craft in your home or in the classroom. Little hands will easily turn a sucker into a cute spider!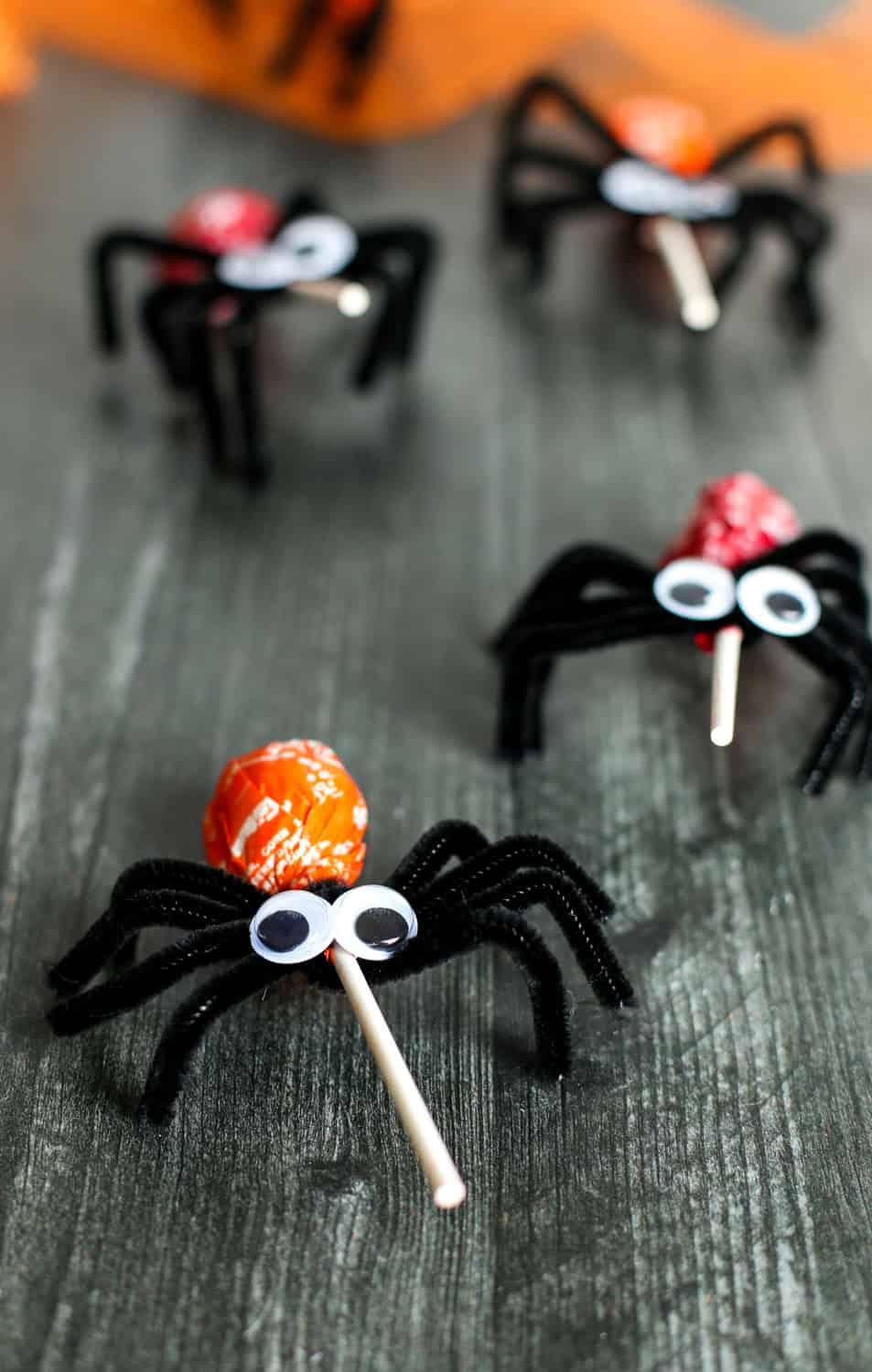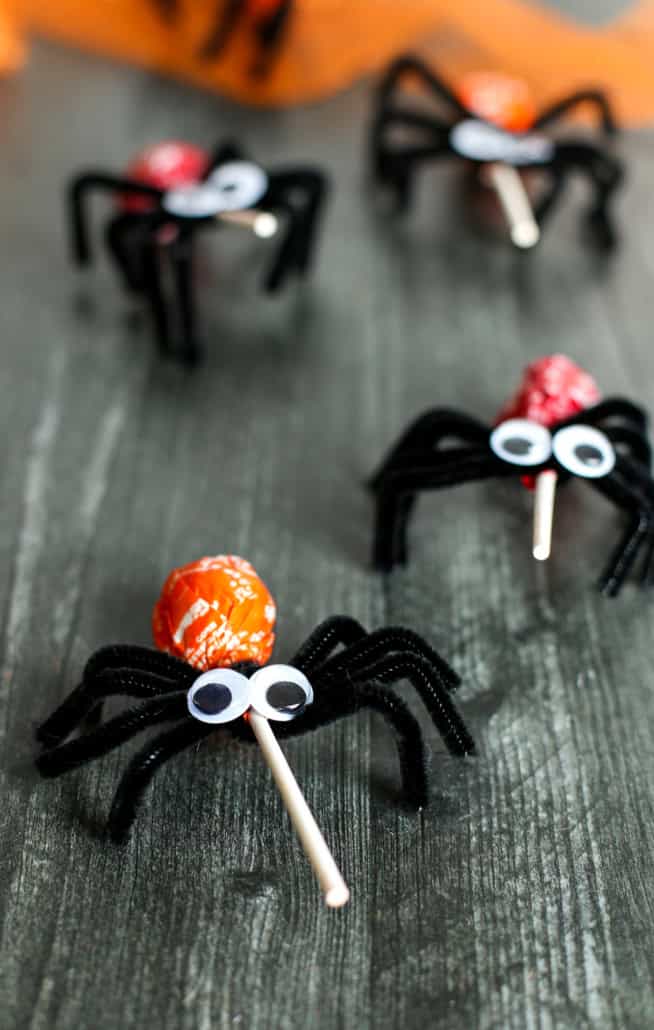 Look no further for a perfect Halloween Craft for preschoolers. This easy spider craft is doable for little hands but can also be quite fun for older kiddos. Lollipop Spiders come together quickly and any well-stocked craft bin will have the pieces you need to make them.
Here is a short video to see how Spider Lollipops Come Together
Note: We are a participant in the Amazon Services LLC Associates Program, an affiliate advertising program designed to provide a means for us to earn fees by linking to Amazon.com and affiliated sites. Read our full disclosure policy here.
STEP 1: GATHER YOUR SUPPLIES
What You Need for Spider Lollipops
This craft is seriously one of the easiest Halloween Crafts we have. Here is what you need!
Scissors
Suckers (I used Tootsie Roll Suckers)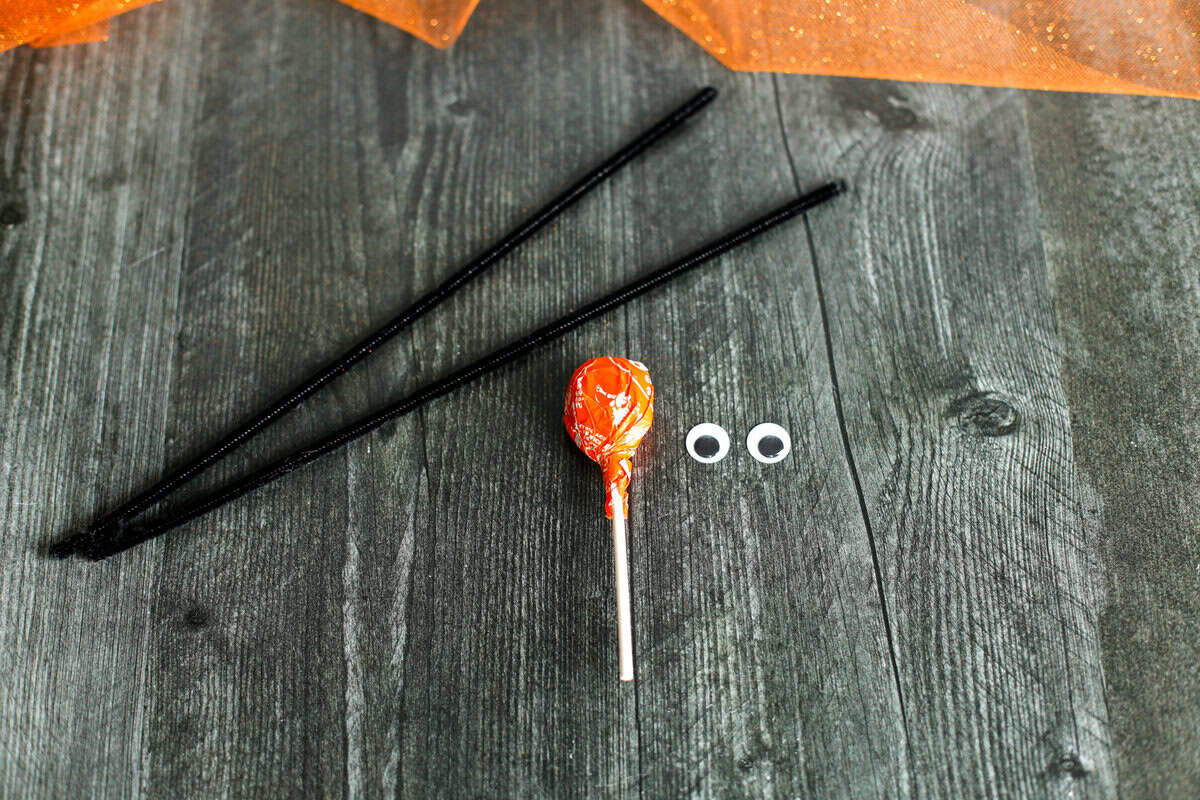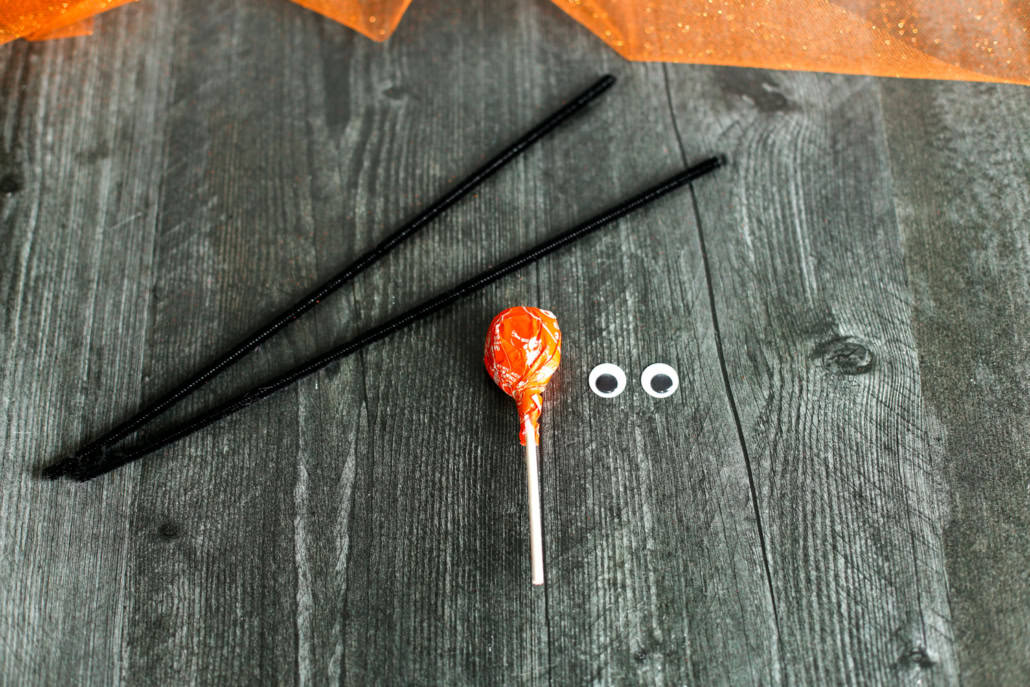 Step 2: Cut the pipe cleaners in half
An easy way for kids to gauge the halfway point is to have them fold the pipe cleaners in half first. Use some quality scissors and cut them in half.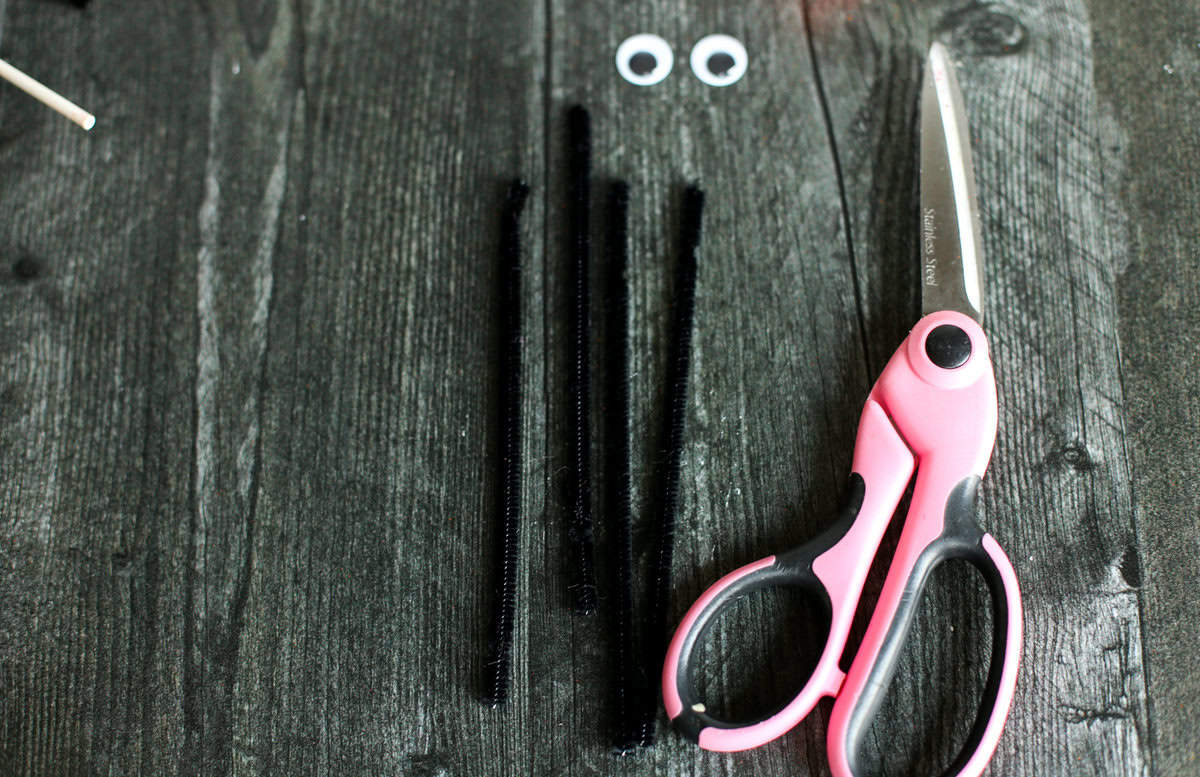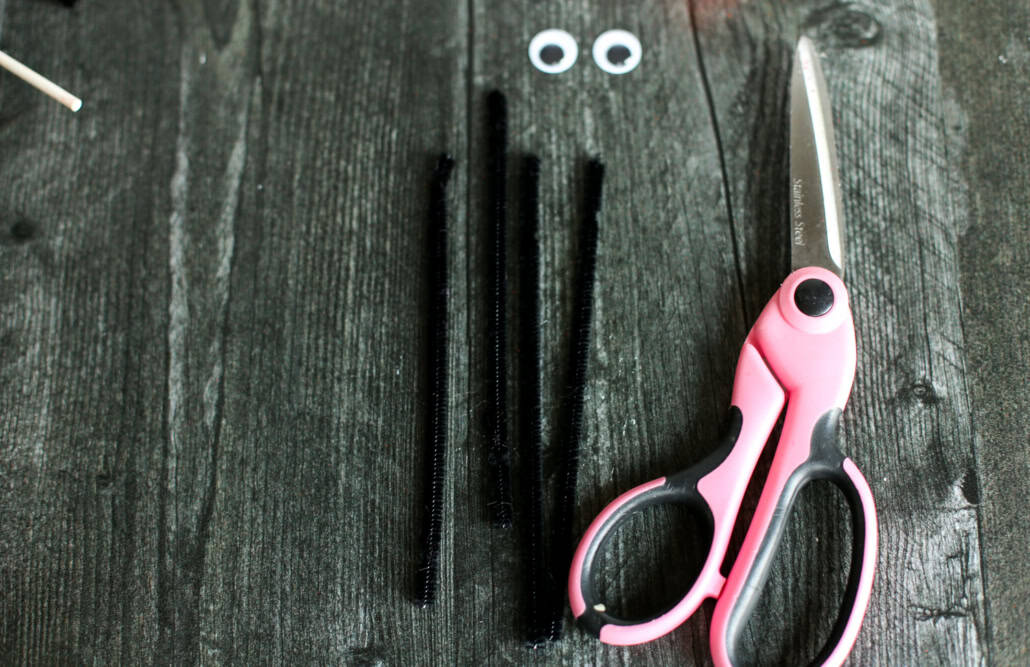 Step 3: Wrap the Pipe Cleaners Around the Sucker
Give the pipe cleaners you just cut one tight wrap around the sucker stick. No need to glue!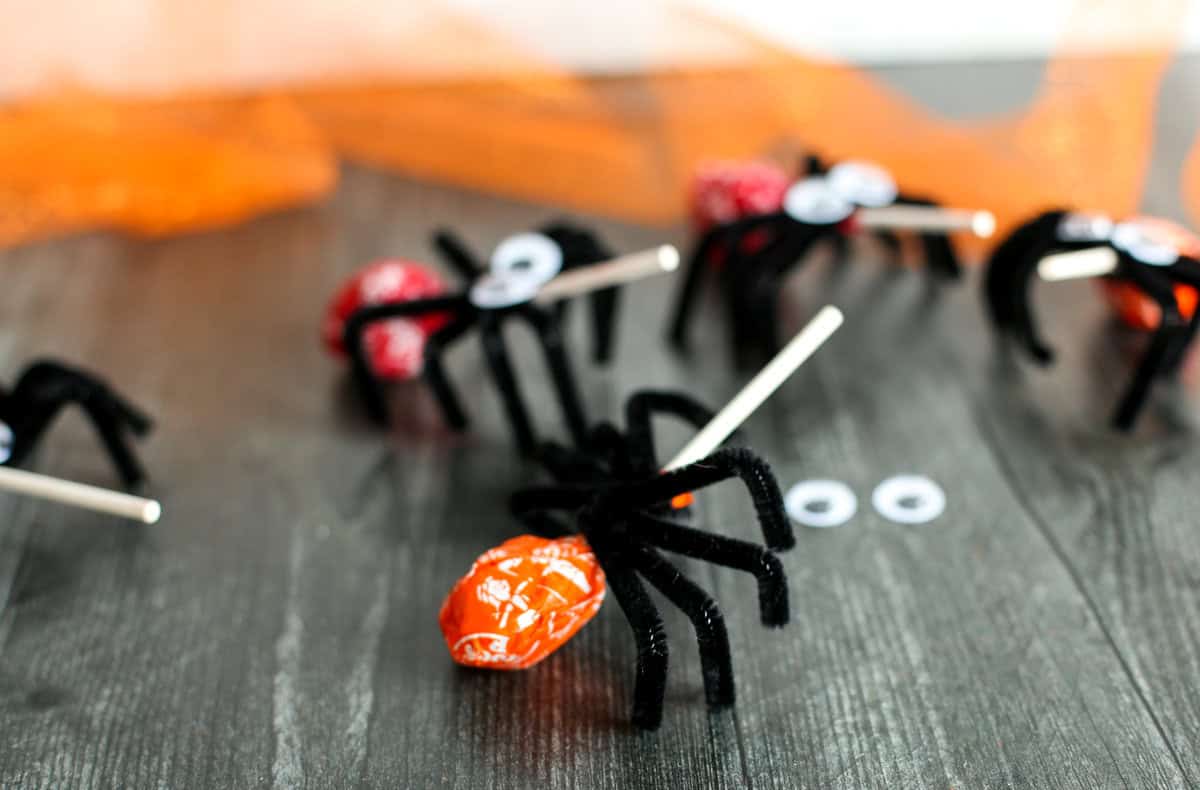 Step 4: Add the Eyes
If you have adhesive googly eyes, stick them on. If not, use glue to attach the eyes. Give it a little time to try!
Feel free to have fun with these. You can choose bigger eyes or make them a little uneven.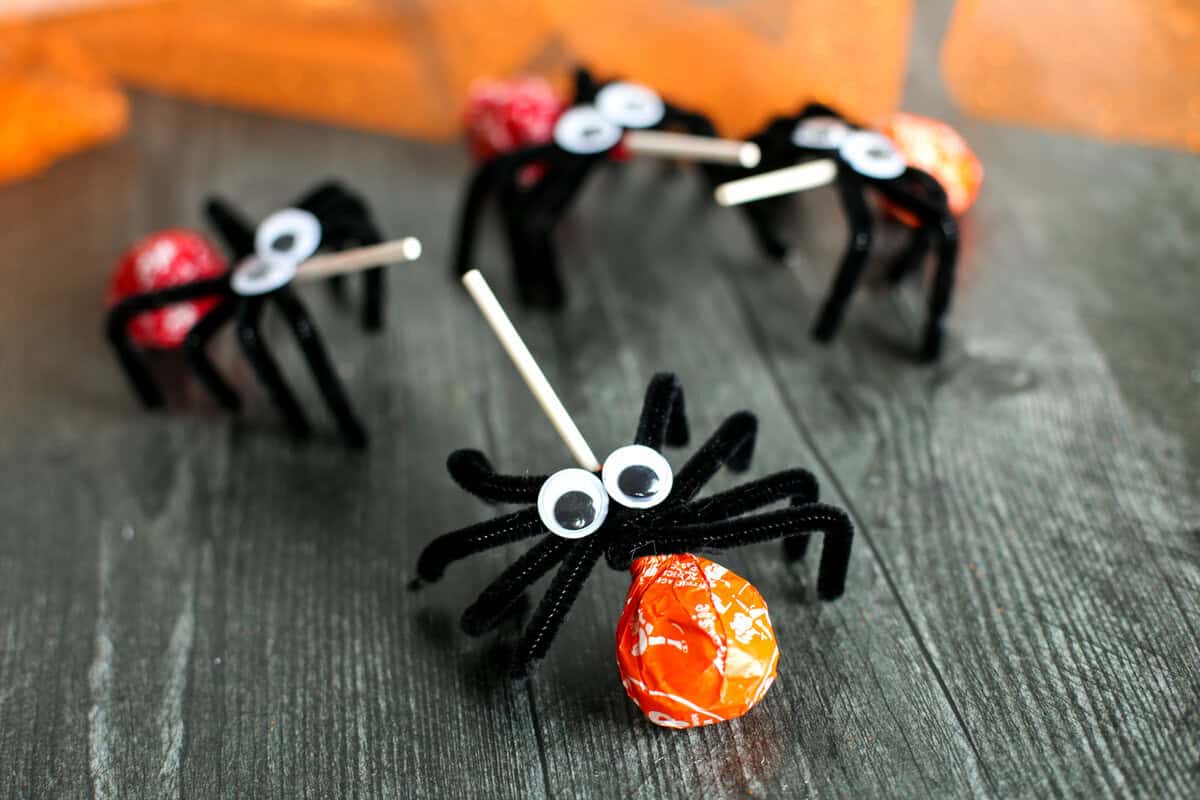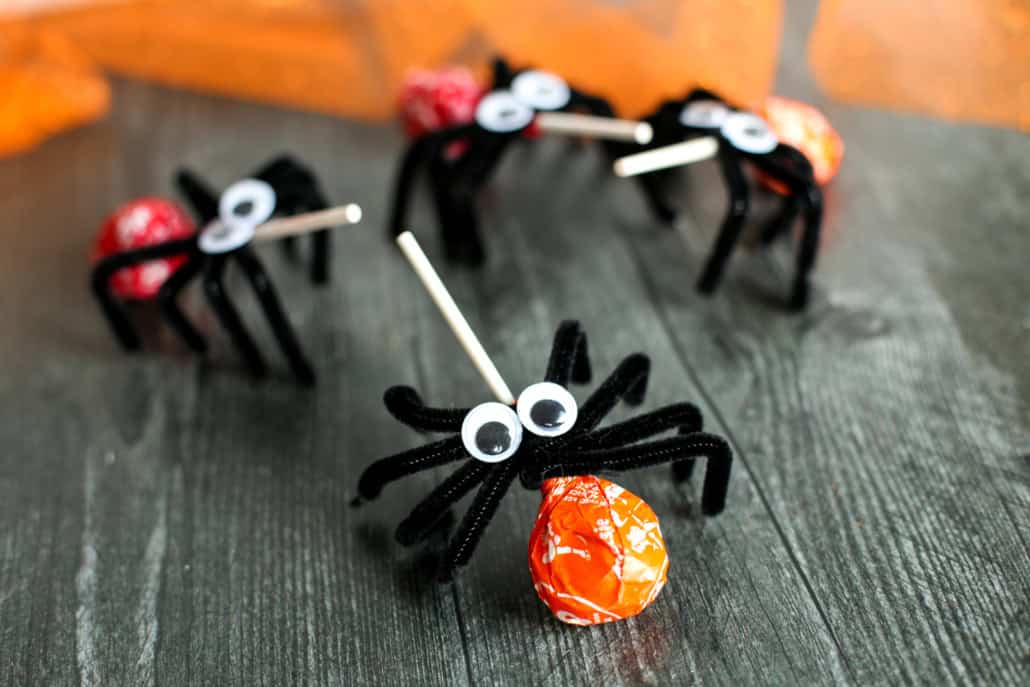 Lollipop Spiders: A Great Halloween Party Favor!
Once you get the hang of these, it takes less than a minute to whip one up. They'd be great for a Halloween party favor or to have kids do in a class party.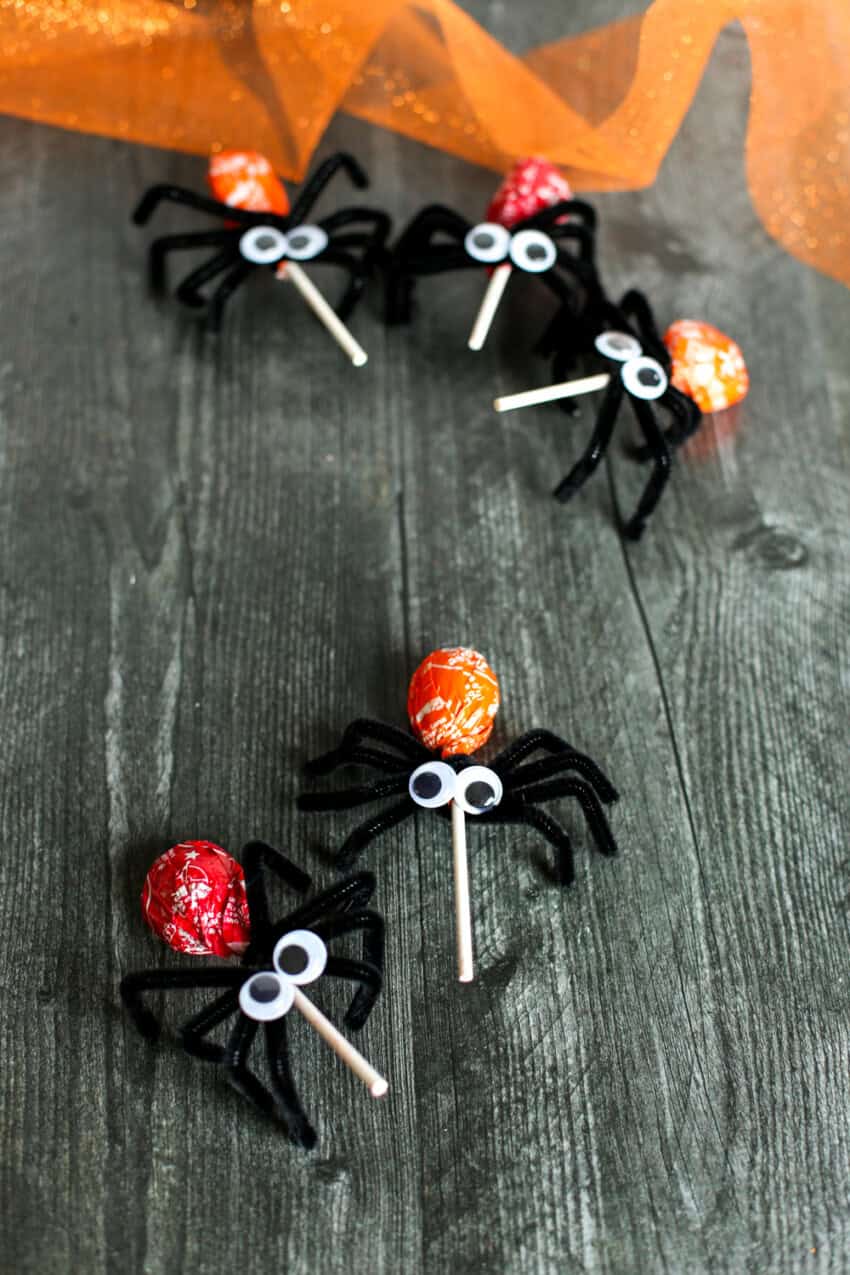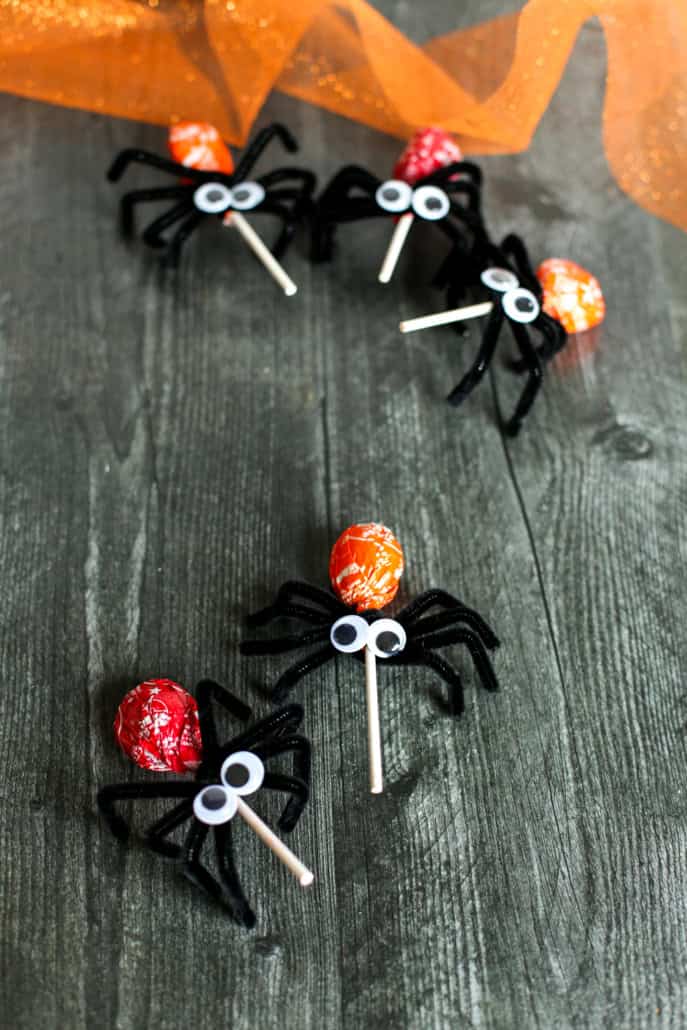 Want more Halloween Craft Ideas?
We have lots!
Check out one of our most popular posts: 31 Halloween Crafts for Preschoolers