Recipe for Christmas Tree Water
I was reminded this week how much I love a REAL Christmas tree.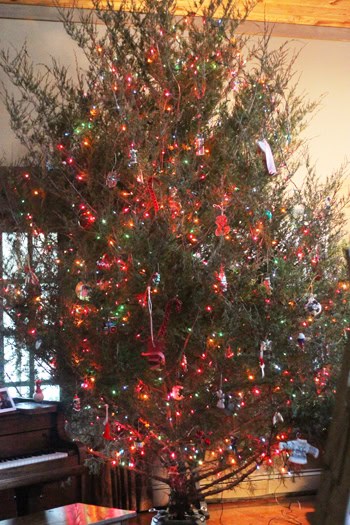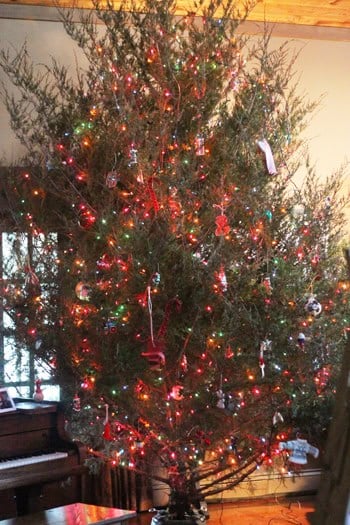 Imperfect? Yep.
Messy? Yep.
A hassle? You bet.
Worth it? Yes.
The scent of a cedar tree in your house is unlike any other. The smell hits you every time you enter the room. It brought back so many sweet memories to be around it this weekend!
When I was growing up, we usually waited to cut down a real tree until early to mid-December so it wouldn't get too dried out by Christmas. This year however, my dad was eager to get the Christmas season started so he and my brother went out the day after Thanksgiving to scout out some potential trees for this year.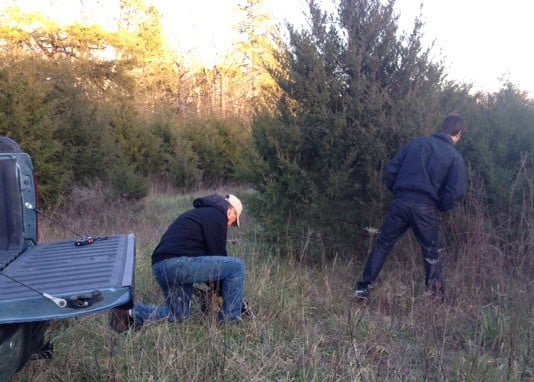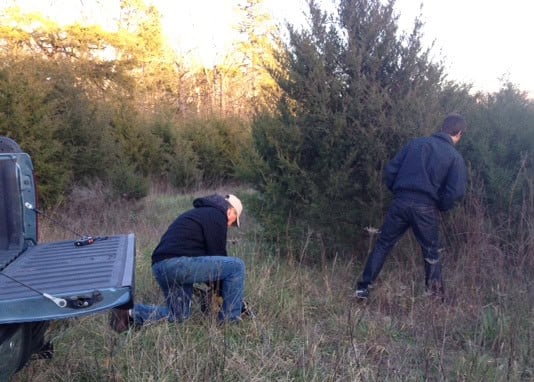 They came back with a HUGE tree. It's amazing how they seem to look so much bigger in our house than out in the woods.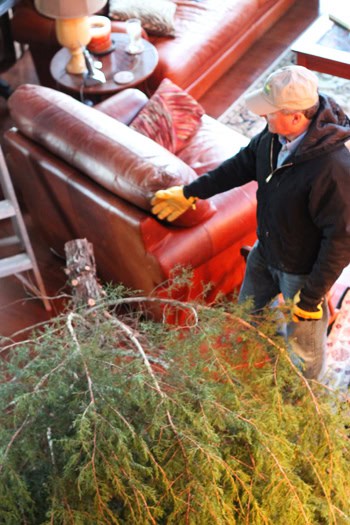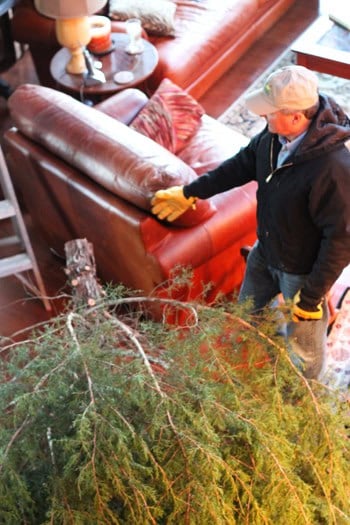 After getting it all set up, my dad asked me to look up a recipe for tree water.
What?
I didn't even know there was such a thing. Apparently, if you add certain ingredients to the water that you give your Christmas tree, it will last longer and keep its fresh scent.
After doing a little research, I landed on a formula that looked promising.
Recipe for Christmas Tree Water
2oz Regular Clorox Bleach –prevents algae, etc.
8oz Karo Syrup (clear) – the sugar feeds the tree
2 pinches of Epsom Salts – magnesium sulfates make the needles green
5 quarts of water
Mix all of the above and store in a cool place. It is better to error on the side of being too diluted.
Osmosis
happens from weak to strong, and if the mixture is too strong, it will actually drain your tree instead of feeding it.
My dad has used this on his past Christmas trees and claims that it does make a difference in the longevity of the tree. I guess the only way to REALLY know is to have two trees and use it on one but not the other. However, no one is going to do that so we will just have to trust people who have used it!
Looking for more Christmas ideas? Check these out…
Holiday Gift Guide – Ideas for every age!
31 Easy Christmas Crafts for Kids
https://thrivinghomeblog.com/wp-content/uploads/2012/11/Christmas-Tree.jpg
525
350
Polly Conner
https://thrivinghomeblog.com/wp-content/uploads/2019/10/thrivinglogo.png
Polly Conner
2020-11-30 05:03:44
2020-11-30 13:20:13
Recipe for Christmas Tree Water