Start a Freezer Club: Eat Healthier While Saving Time and Money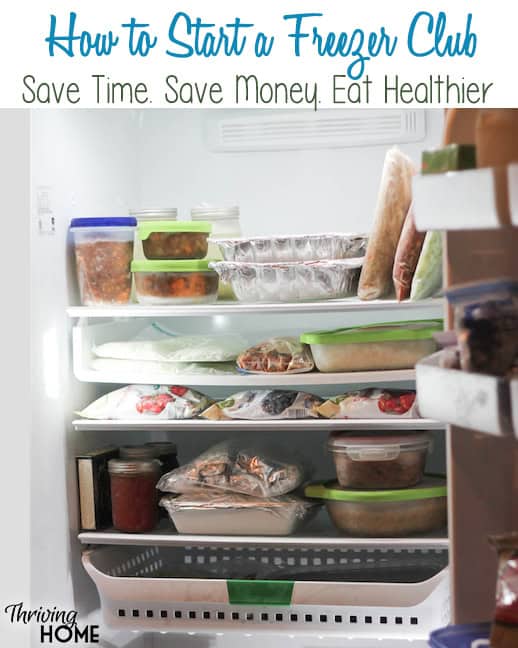 Sponsored by Frigidaire
During college and my early 20's, despite off-and-on dieting and excessive exercising, I always hung on to about 10-20 extra pounds. Not only that, but I felt like a prisoner to food and exercise—counting every calorie and punishing myself with long workouts to make up for poor eating. Looking back now, I see that I was going about "being healthy" all wrong.
When I got pregnant for the first time at age 27, I finally decided I was sick of living for myself when it came to my obsession with losing weight. I had to start thinking of others—mainly the new life growing inside me. Over time, I shifted my focus to cooking and eating at home, rather than my obsession with calorie-counting and losing weight. My goal now was to live a sustainable, healthy lifestyle. It was so freeing and doable! A surprising result was that over time I naturally lost and have kept off all the extra weight without obsessing over it.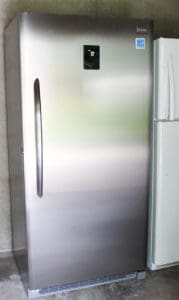 A significant, if not the most important, part of my new on-going healthy lifestyle was joining a Freezer Club with friends. If you're wanting to improve your eating habits or simply save time and money, the New Year is a perfect time to consider starting your own Freezer Club. I'd love to tell you more about my group, why I loved it, and how to start one of your own.
But before we get started, you'll want to think about where you're going to put your freezer meals. One of the best investments I made after starting a Freezer Club was purchasing a stand-alone freezer to house my monthly bounty. Polly and I have both loved our upright Frigidaire Gallery® 2-in-1 Freezers (pictured at left). This is by far the best appliance I own! I'll tell you why this is the king of all freezers in a minute. But first, you may be wondering…
What is a Freezer Club?
A Freezer Club is a small group of friends–ideally, anywhere from 2-8 people–who commit to cooking freezer-friendly meals for one another about once a month. After planning out a menu together at a monthly meeting, club members then cook and freeze either one or two meals for each person in the group before the next meeting.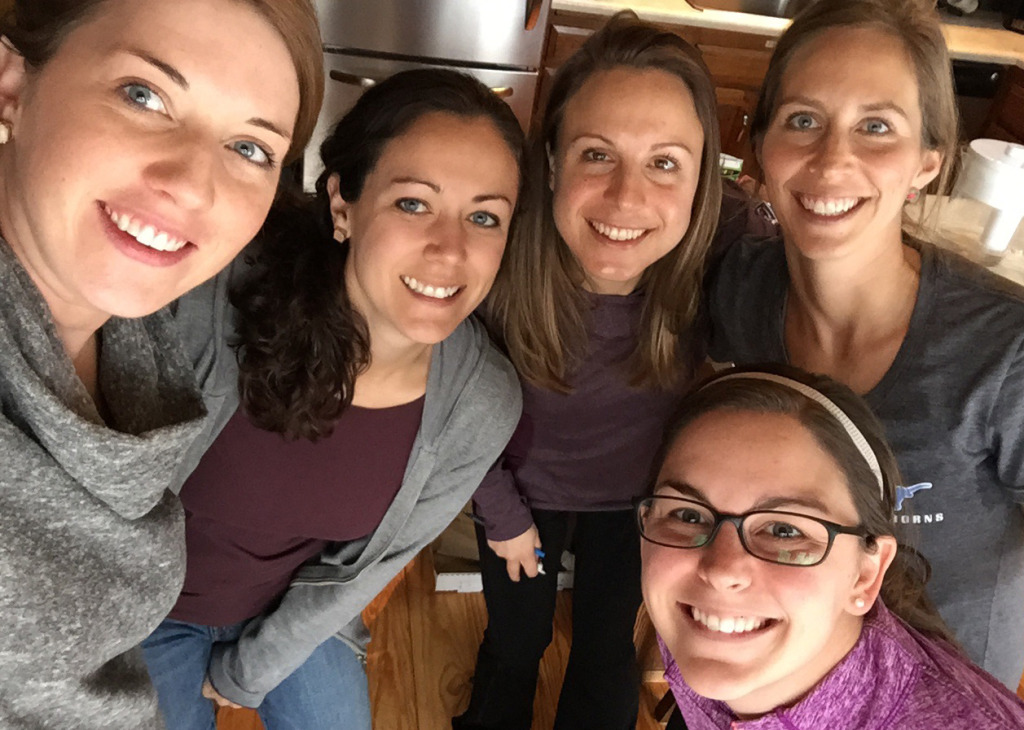 Why Start a Freezer Club?
There are so many advantages to being in a Freezer Club with like-minded friends.
First,

it's fun

to have a purposeful reason to gather together with friends. We enjoyed snacks and drinks together while planning our monthly menu at one of our homes. I always looked forward to catching up with my friends and appreciated the group accountability each month to actually get my healthy meals done.

You'll

save money and time

by buying and cooking in bulk, reducing superfluous grocery store runs, and not eating out.

Additionally, one of the best parts of a Freezer Club for our family was that it

helped us regularly eat healthy meals at home

. By simply making homemade meals, we cut out loads of sodium, sugar, and harmful trans-fats that come from fast food and pre-made store-bought foods. Our meals also included a wide variety of vegetables, whole grains, and lean proteins.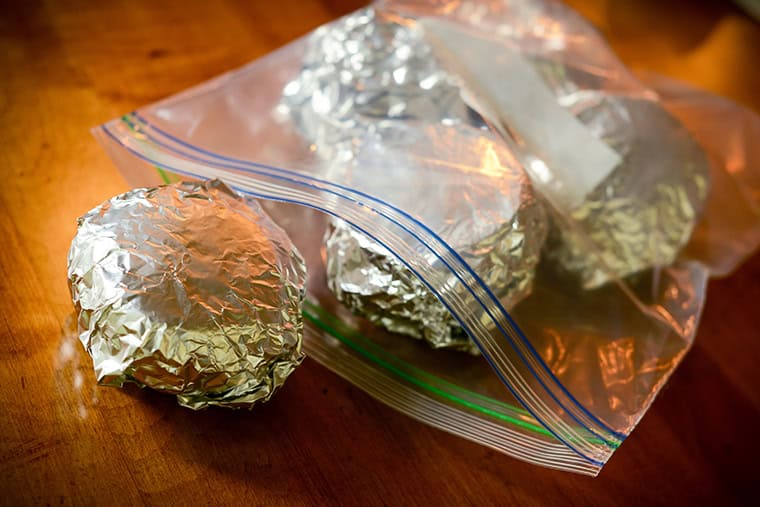 How to Start a Freezer Club
Every Freezer Club may run a bit differently, but here is how ours functioned effectively for seven years and how I would suggest setting one up.
Step 1: Meet About Once a Month
Meet once a month or so to plan the next month's menu and swap meals from the previous month's round. Each member should bring 3-5 recipes ideas (here's a huge index of healthy freezer meal recipes) and then the group decides which ones to try that month. At the end of each meeting, we grabbed our coolers and then the swapping began. It felt like Christmas!
Step 2: Cook Assigned Meals at Home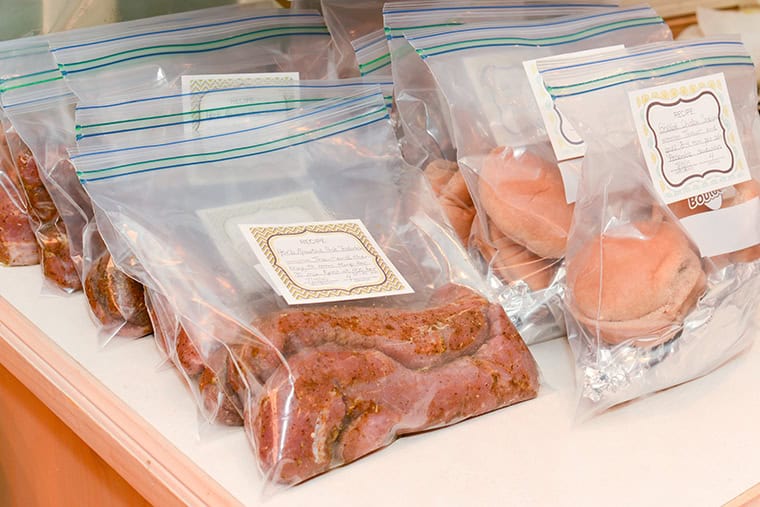 We each cooked our assigned meals on our own time. Cooking one freezer meal for all six members of my group took me about 3 hours from start to clean-up, depending on the recipe. In our group, each member cooked two meals per month (four servings per meal, at least) for every family. But, your group may only choose to only cook one meal per member.  
Step 3: Label and Freeze Meals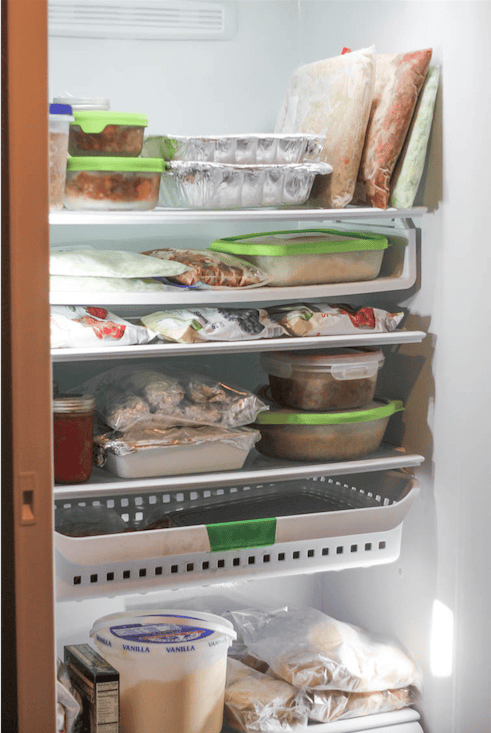 After joining a Freezer Club, I quickly realized how vital a stand-alone freezer was in order to house my plethora of frozen meals. There are so many options on the market, but I found that the Frigidaire Gallery® 2-in-1 Freezer has everything I could want or need in a freezer.
I love that it's a large stand-up, rather than chest, freezer with adjustable shelving and door bins. I can see and find my food in a snap without digging through piles.

The Smudge-Proof™ Stainless Steel actually resists the fingerprints and cleans up easily from the 6 little sticky hands that roam around my house.

If our power ever went out, the thicker walls of this freezer would keep my food frozen for more than two days!
And, then, get this: If my food storage needs ever changed, this appliance is actually a  2-in-1 Freezer

or

Refrigerator.
Learn more about the Frigidaire Gallery® 2-in-1 Freezer/Refrigerator here.
Be sure to label your meals before freezing them, including the name, date prepared, who prepared it, and directions for what to do with it after thawed (i.e. "Bake at 350 for 20 minutes"). Try these printable labels you can use again and again.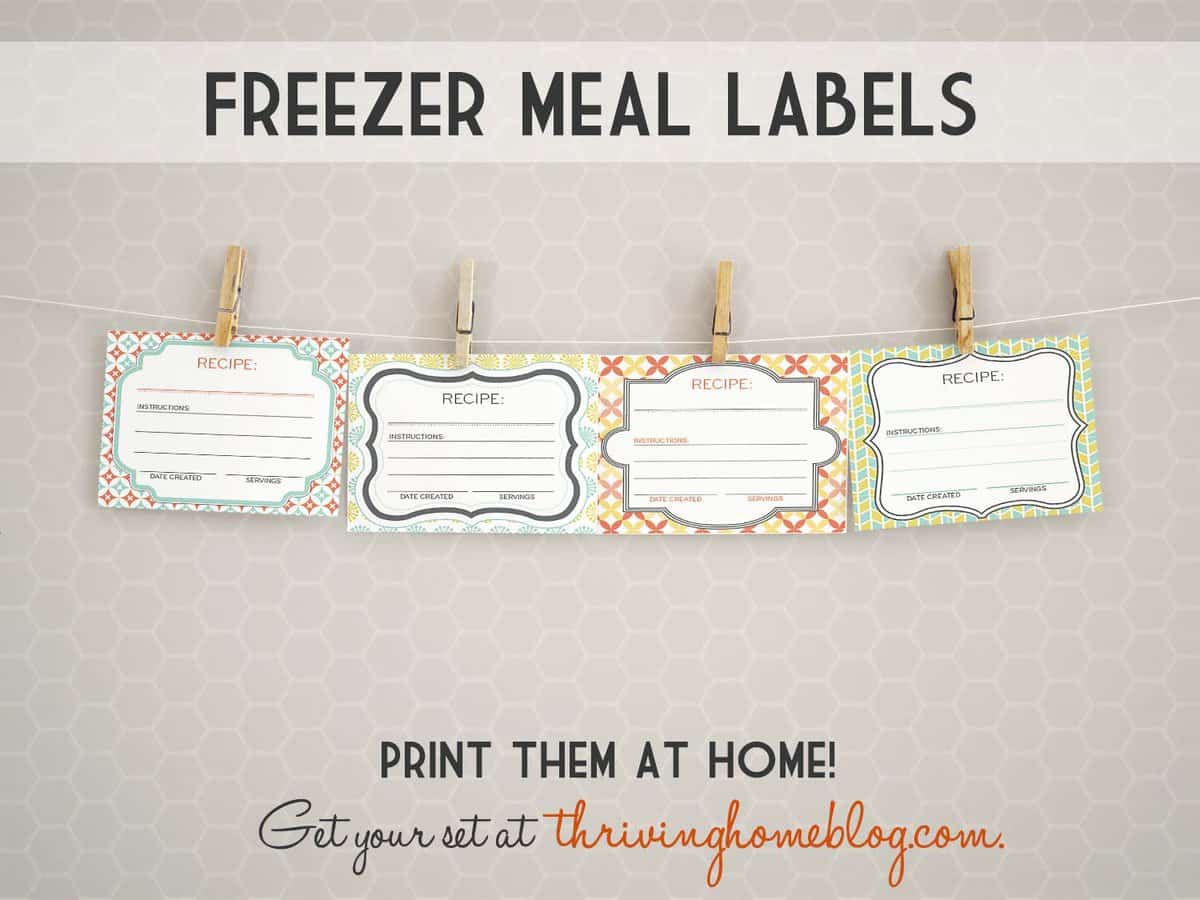 Step 4: Keep Track of Recipes
I highly recommend creating a database of recipes as you go, or at least keeping a hard-bound notebook of the recipes your group loved. Before our meetings, each member uploaded any new recipes that we made that month to a shared online Freezer Meal folder that all the members could access, noting any changes to the recipe that were made. This was an awesome index of recipes that we used over and over!
Ready to take freezer cooking with friends to the next level?
The way I cooked, shopped, and ate never looked the same after being in my Freezer Club. Although we don't meet anymore, I still use the know-how I gained almost every day to save time, money, and eat healthy meals at home now. I hope you can have fun with friends, fill your freezer, and eat better this New Year with the help of your own Freezer Club and Frigidaire Gallery® 2-in-1 Freezer soon.
https://thrivinghomeblog.com/wp-content/uploads/2016/01/how-to-start-a-freezer-club-with-watermark.jpg
648
518
Rachel Tiemeyer
https://thrivinghomeblog.com/wp-content/uploads/2019/10/thrivinglogo.png
Rachel Tiemeyer
2016-01-03 02:00:00
2018-01-27 14:23:37
Start a Freezer Club: Eat Healthier While Saving Time and Money