10 Make Ahead Freezer Meals for Emergency Preparedness (+ Shopping List)
Updated: 12/19/21
This post may contain affiliate or sponsored links. Please read our disclosure policy.
After writing not one but TWO cookbooks on make ahead freezer meals, we can quickly identify easy recipes to quickly stock the freezer.
Since there are a lot of unknowns and fears right now, we figured the best way to serve our audience is to share some of our easiest recipes that you can either make fresh or double and freeze for later.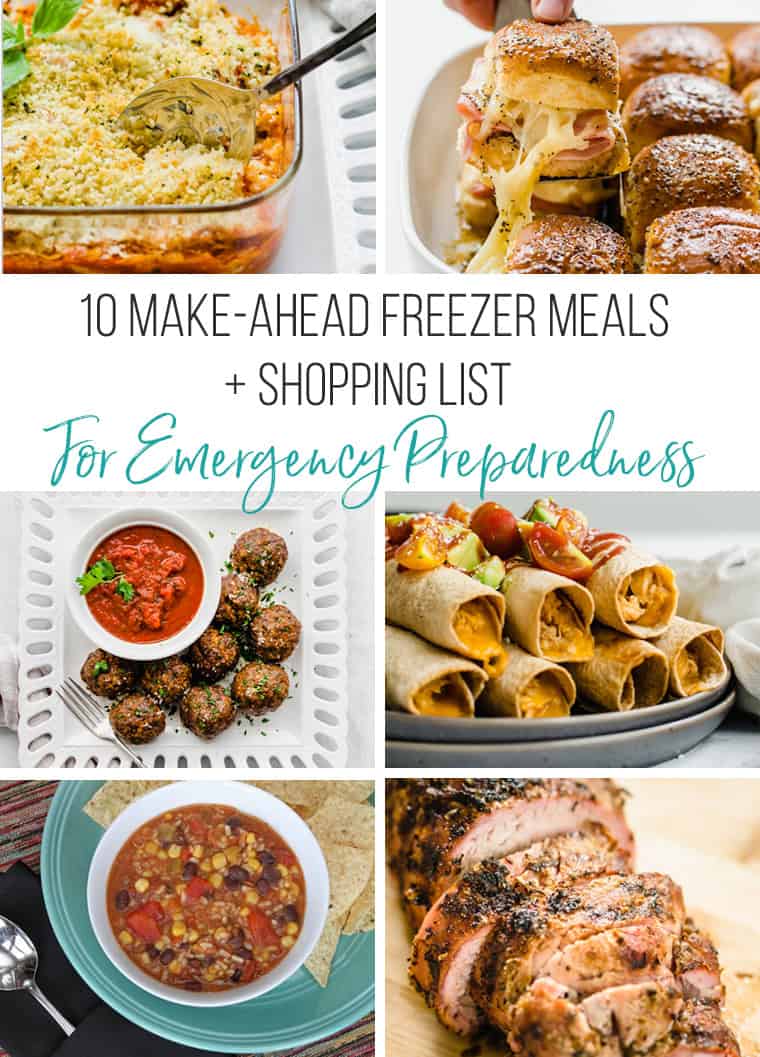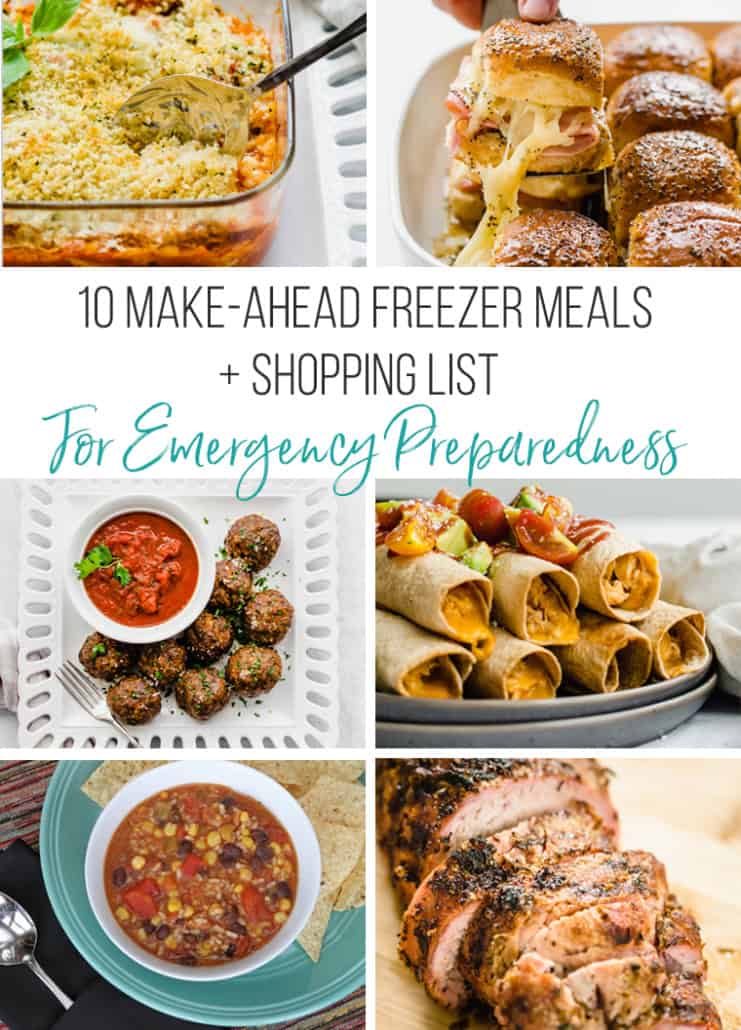 Every recipe on this list includes freezing instructions, and we've provided a printable shopping list to make grocery shopping even easier.
These freezer meal recipes for emergency preparedness are also useful for people who aren't able to get to the grocery store often or those who just prefer to shop less. They also can be taken to people around you who might need a meal.
Top 10 Freezer Meals Printable Packet
We know many of you will want all of these freezer meals in one nice, neat place. You can easily download and print off all 10 of these freezer meals by clicking the button below.
Shopping List for 10 Make Ahead Freezer Meals
If you're wanting to make a few (or all!) of these freezer meals, we've put together a free shopping list for you. No email required for this one! Just click below and save it to your computer to print.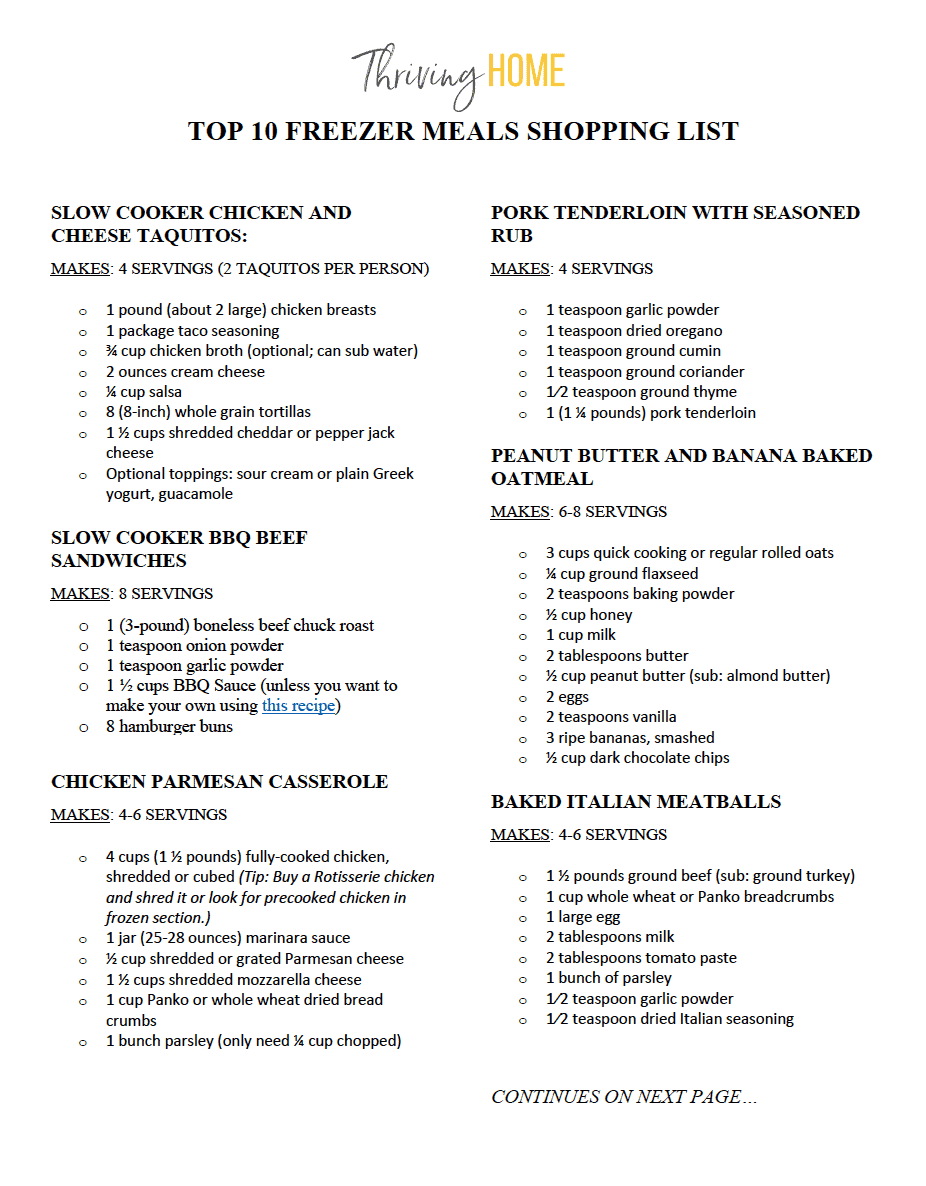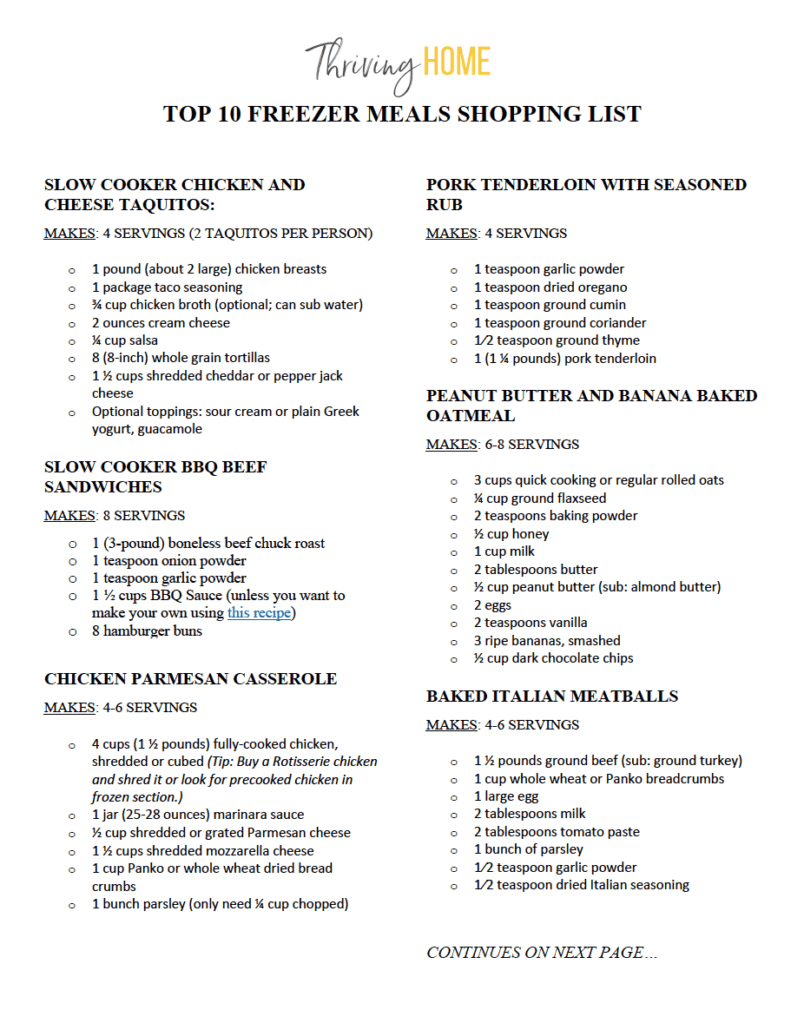 Our hope is that this would make feeding your family and stocking your freezer as easy as possible!
10 EASY Make-Ahead Freezer Meals to Stock Up On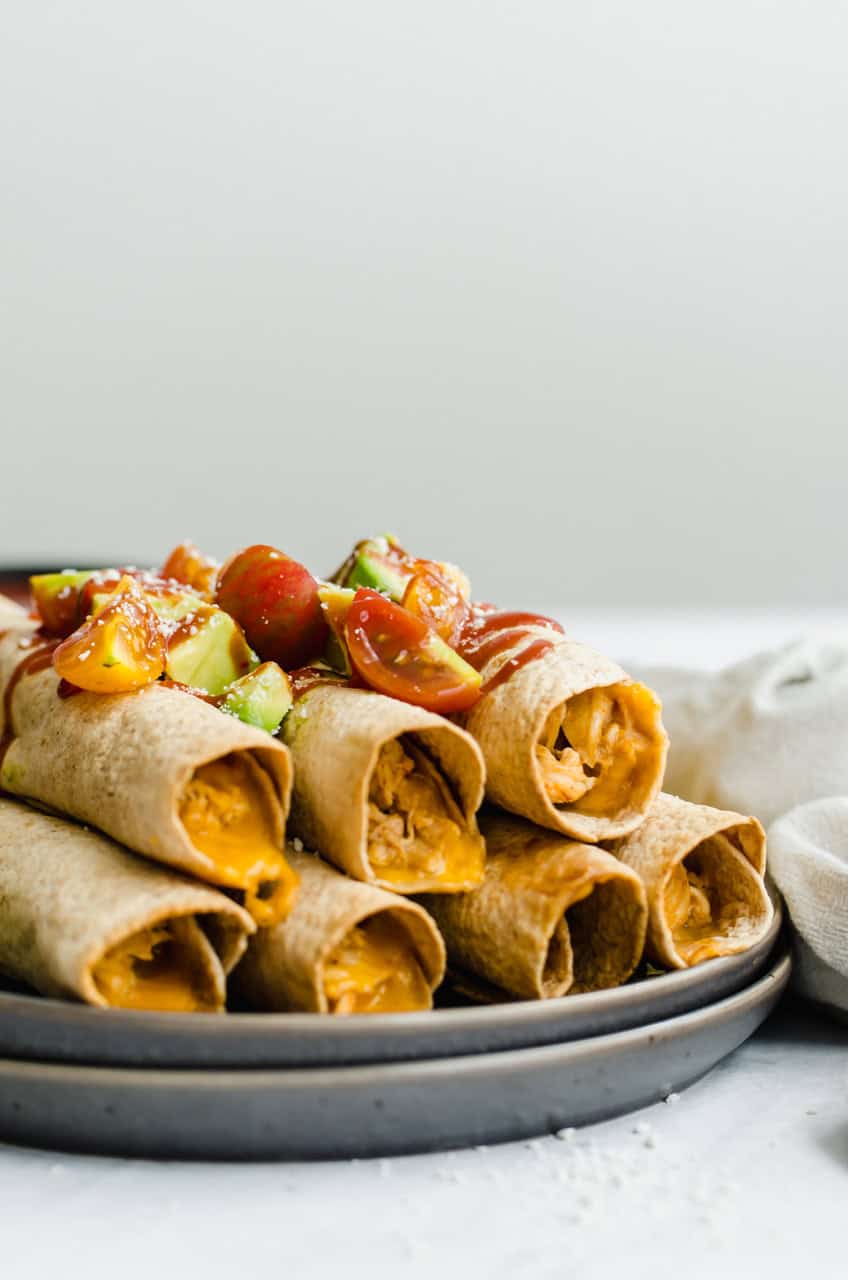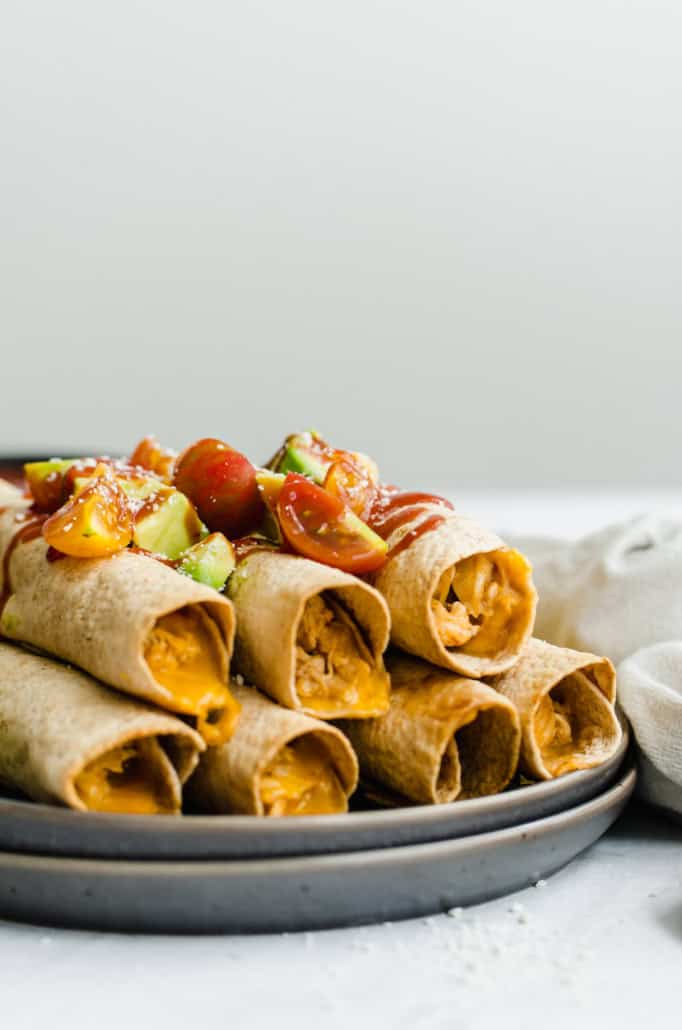 Chicken and Cheese Taquitos
Slow Cooker Instructions & Instant Pot Instructions.
Chicken and Cheese Taquitos is a delicious meal that the whole family will love! Be sure to make a double batch for the freezer. Then, you can pull out however many you want and throw them directly in the oven for a quick weeknight dinner.
---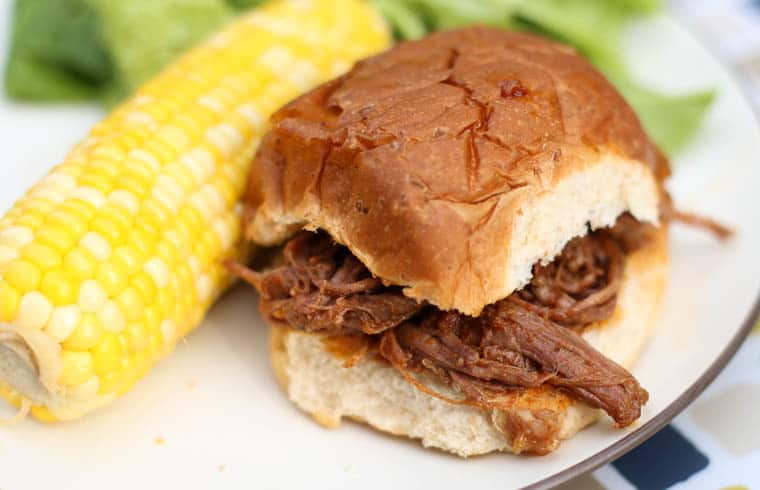 This dump and go slow cooker dinner can make a great freezer meal. Using our Homemade BBQ Sauce puts these family friendly sandwiches over the top.
---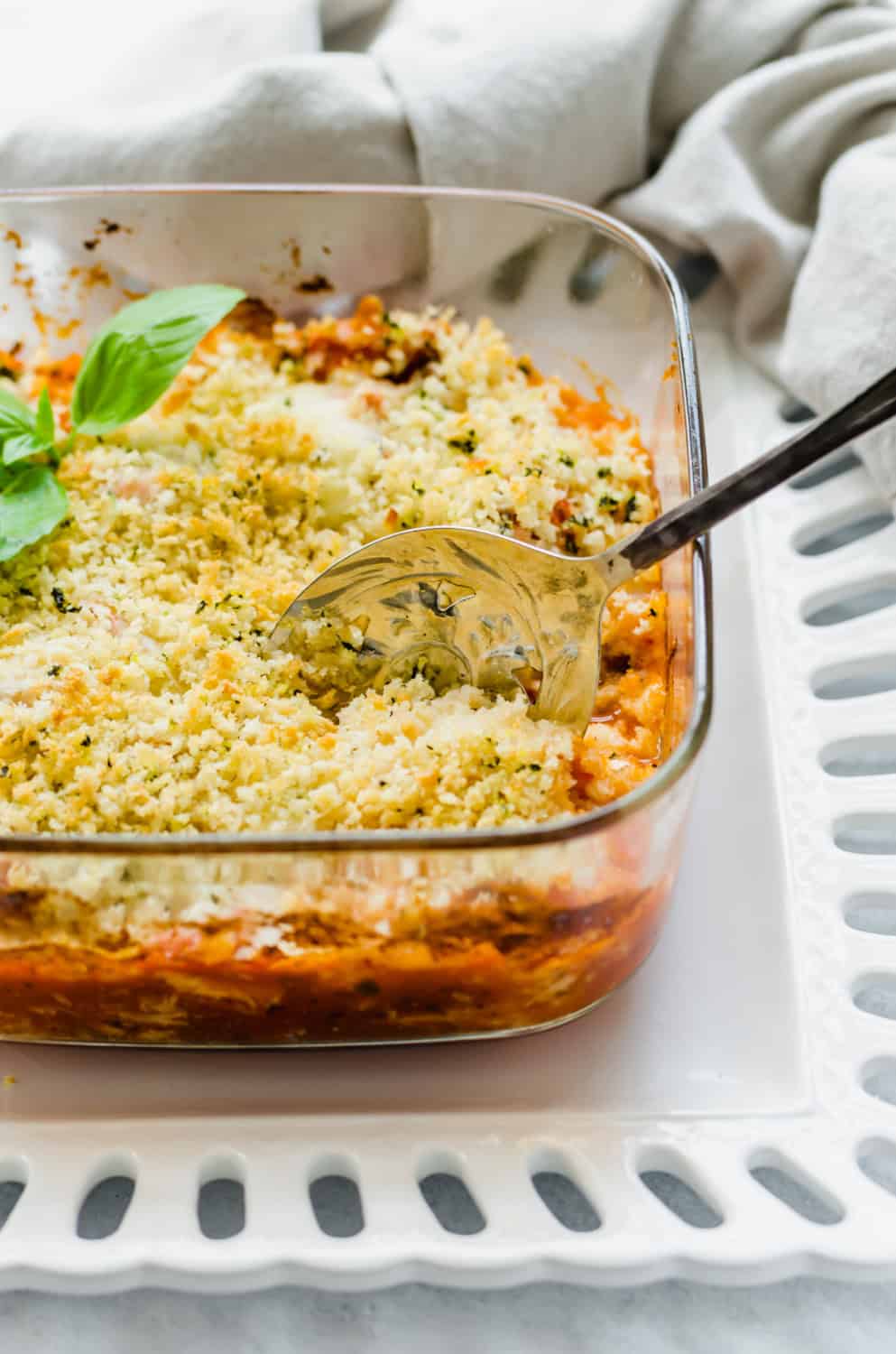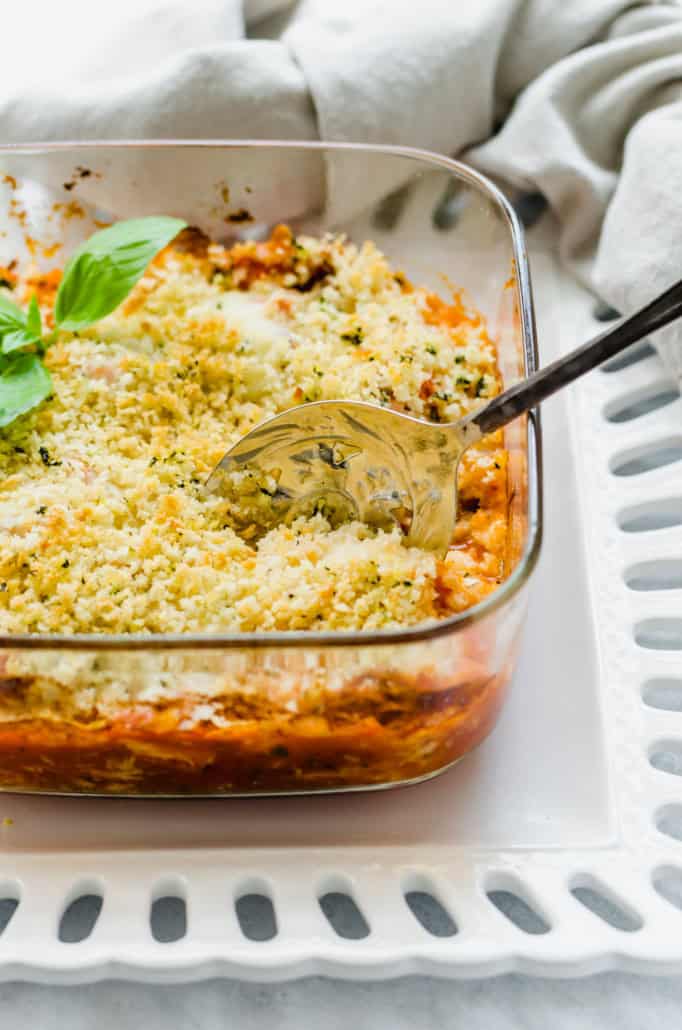 This is by far the most popular Thriving Home recipe to date. Readers gravitate towards the simplicity and recognizable ingredients of this freezer meal. But, they return to this favorite because it's always a hit!
---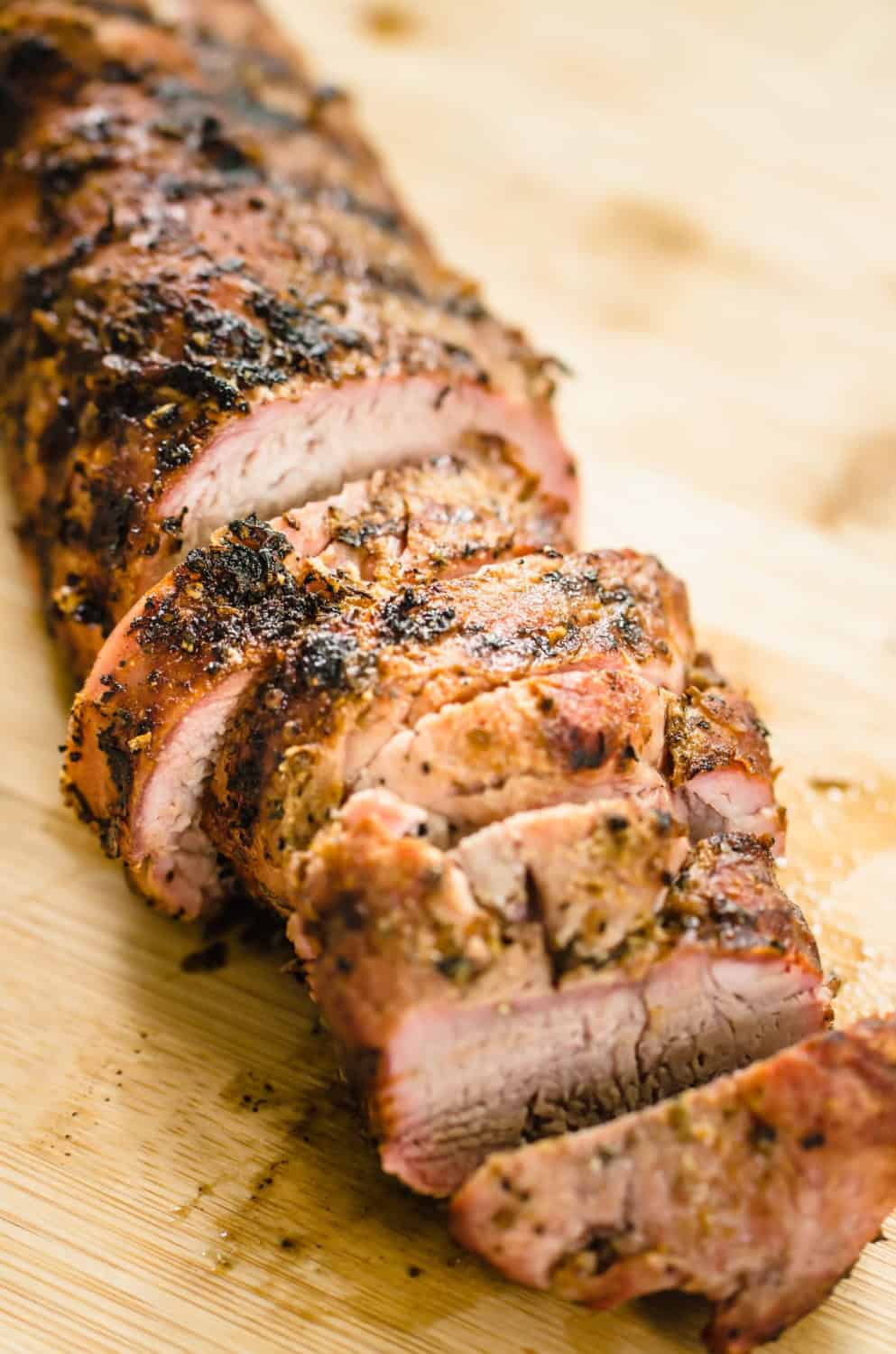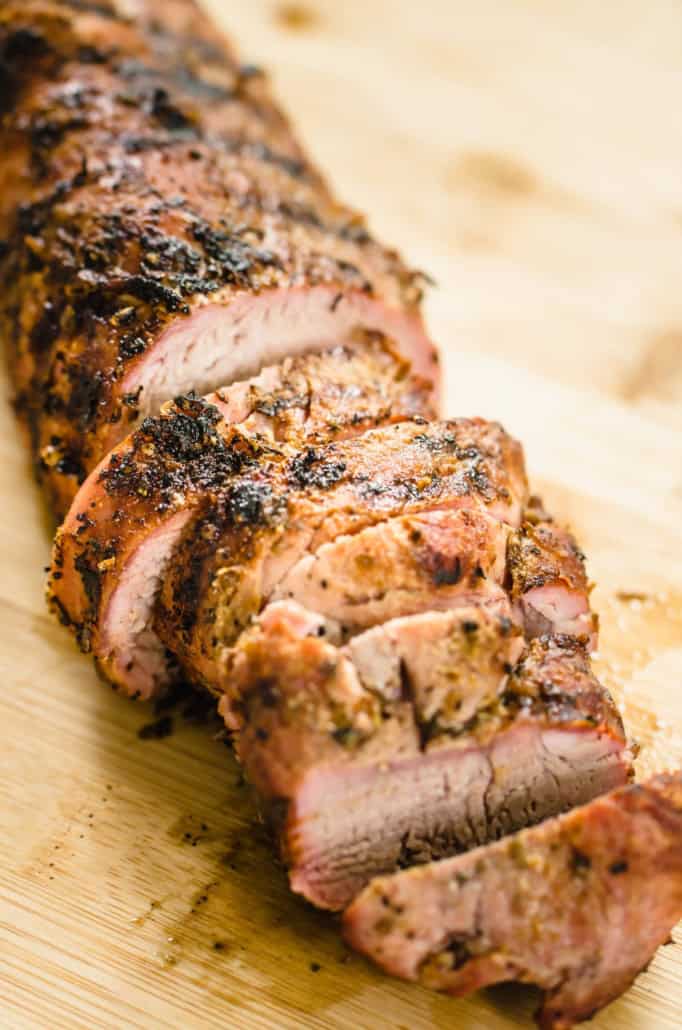 This is one of the first pork tenderloin recipes that Rachel learned how to make. The fact that she is STILL making it regularly for holidays, guests, and weeknight meals should prove that it is a keeper! You'll be amazed at how such an easy recipe can pack some serious flavor.
---
Packed with fiber, protein, and potassium (from bananas), this baked oatmeal is not only mouth-watering but also a healthy way to start your day. Throw it together in minutes for a warm and comforting breakfast the whole family will love. Be sure to double and freeze one for later.
---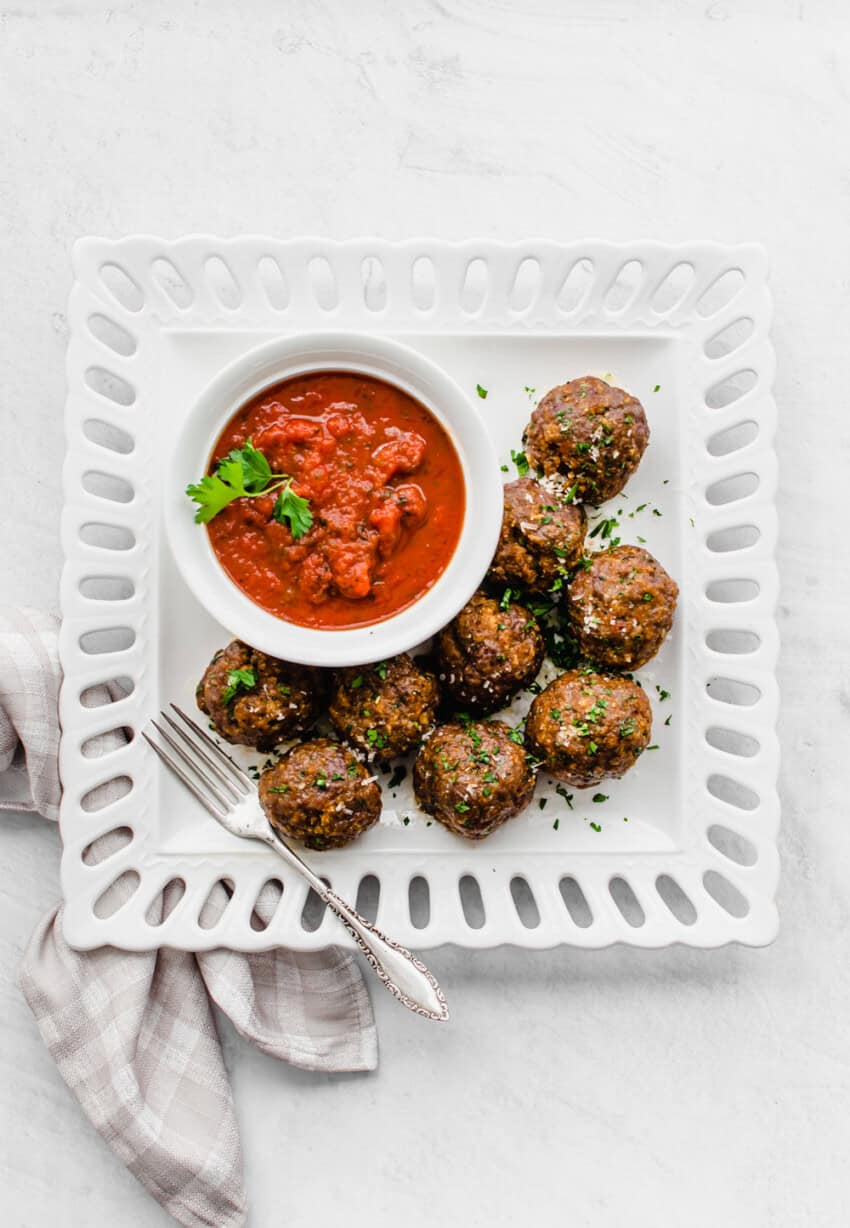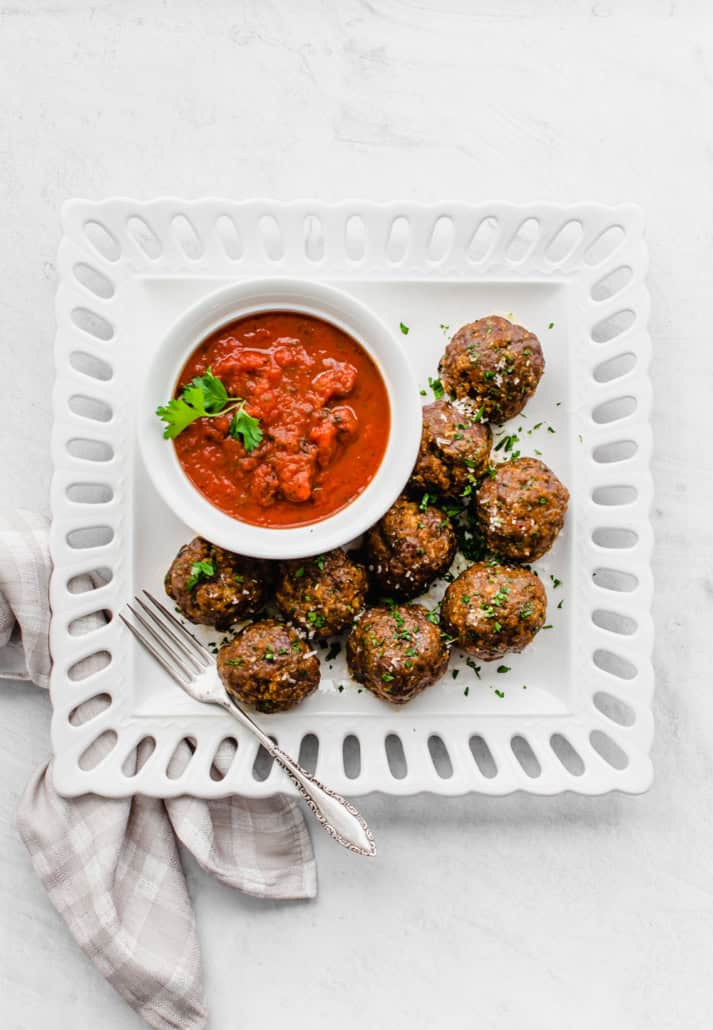 Meatballs don't get easier than this baked version, which means less work and fewer dishes to clean up than typical recipes. These tasty little orbs may get eaten before they ever make it atop spaghetti or a sub sandwich. They are moist and perfectly seasoned every time. (For a twist on this class that is just as easy, try our Asian Turkey Meatballs!)
---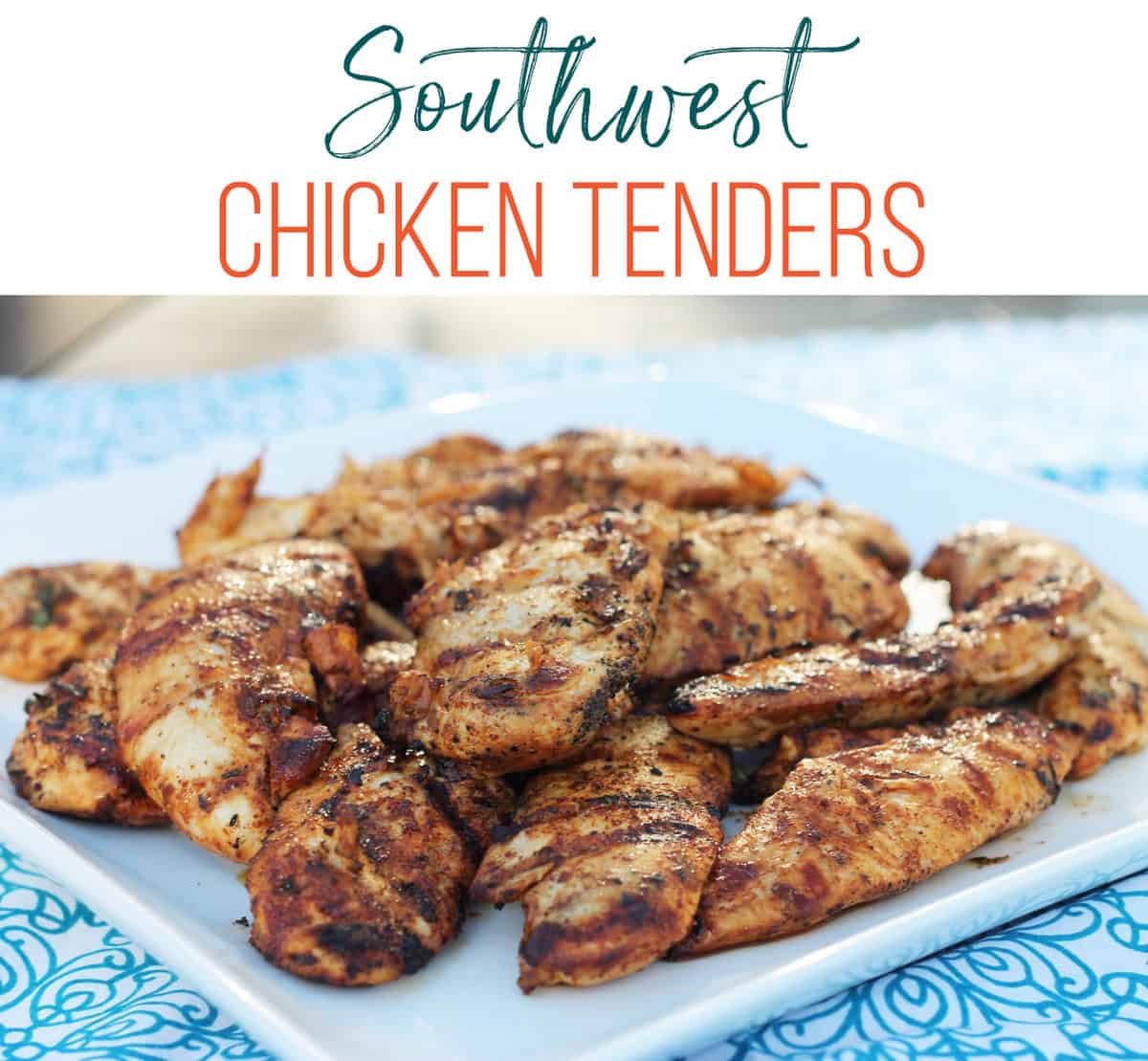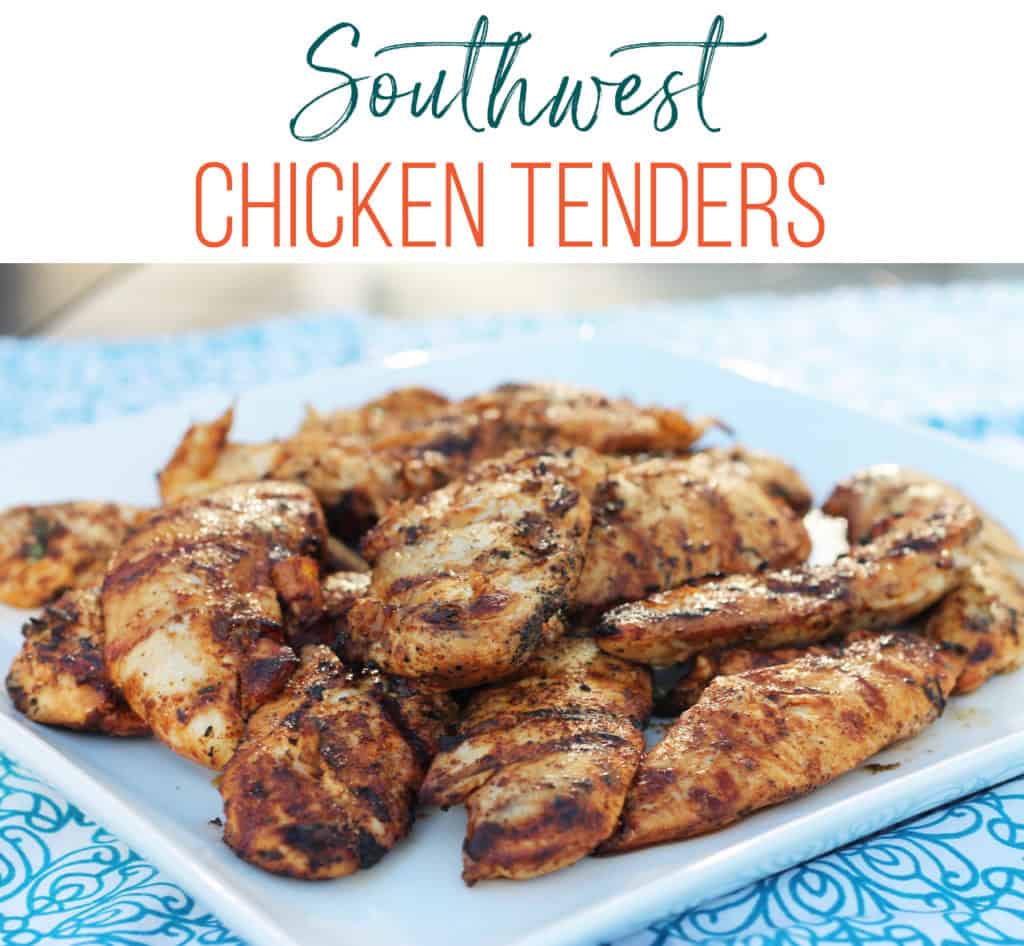 This southwest marinade is sure to please all the eaters in your house. It is full of flavor, but not spicy. Once you try this, it will for sure find its way in to your regular meal rotation.
---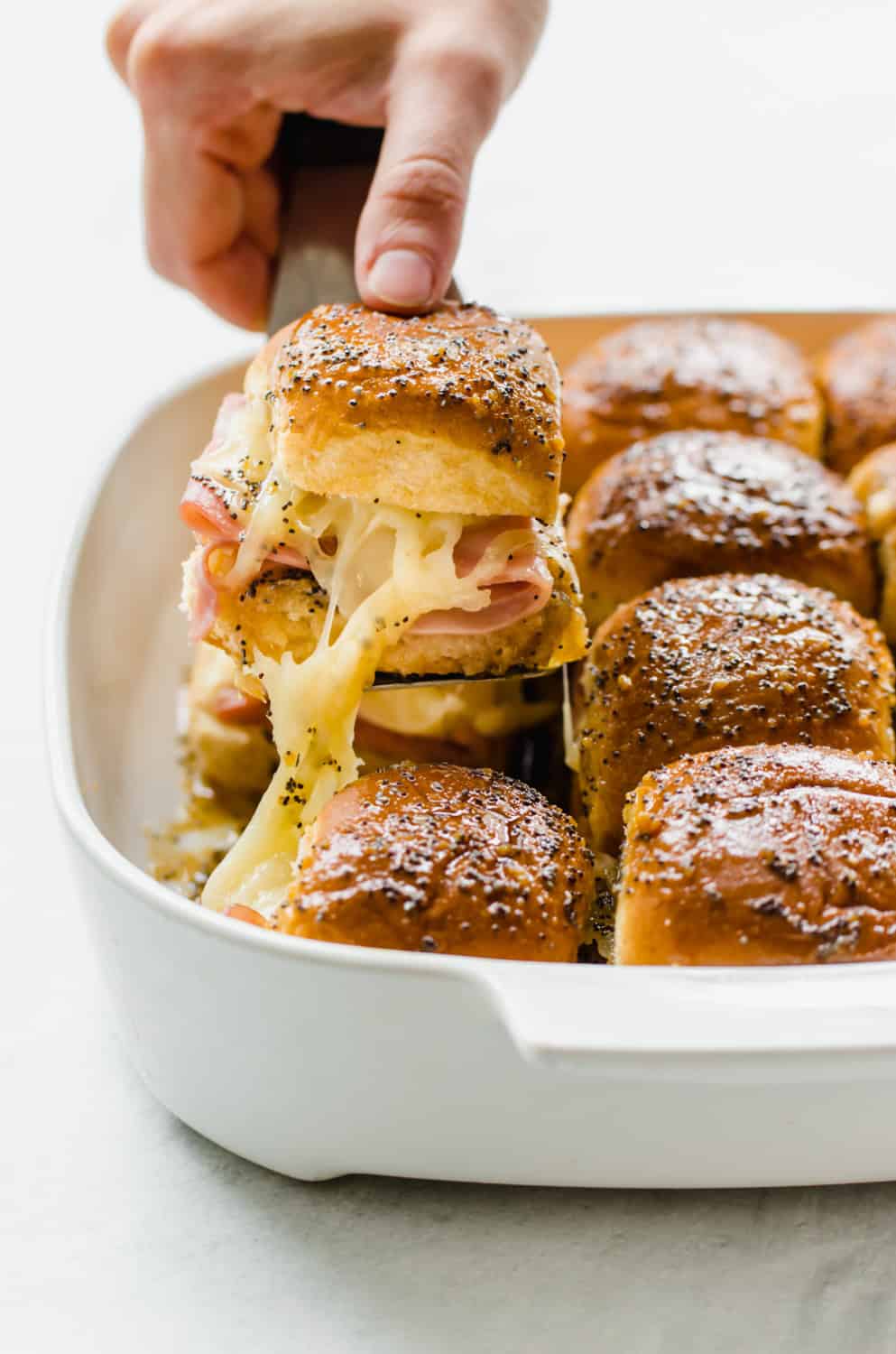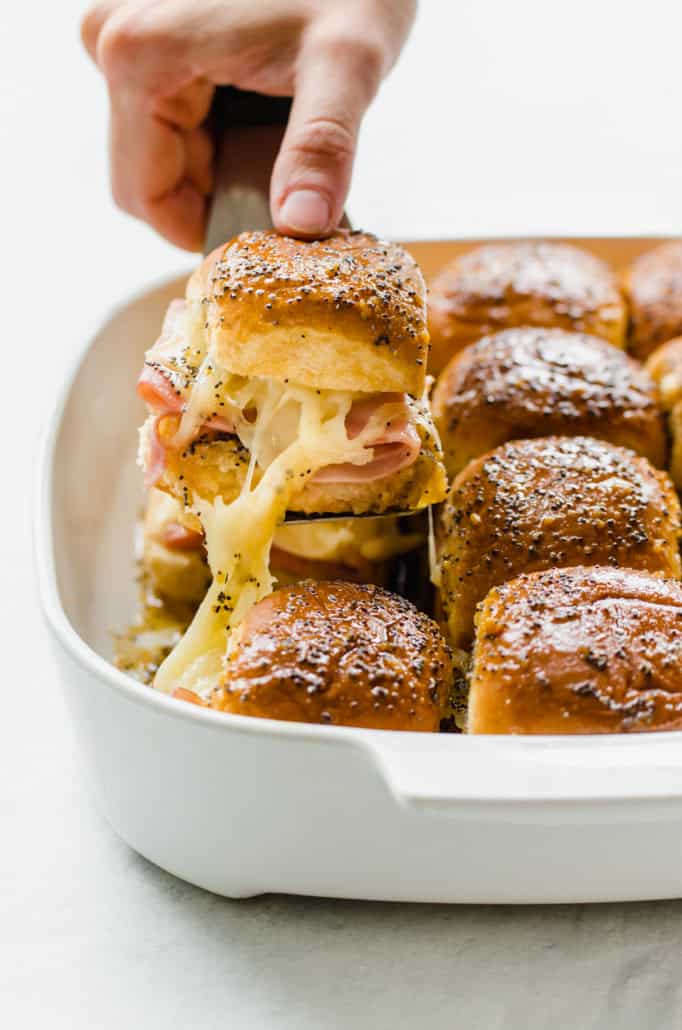 This recipe takes a ham sandwich to a whole new level. When Polly has a group coming to her house, this is her go-to recipe. Not only do all ages like them, but they are cheap and easy to make.
---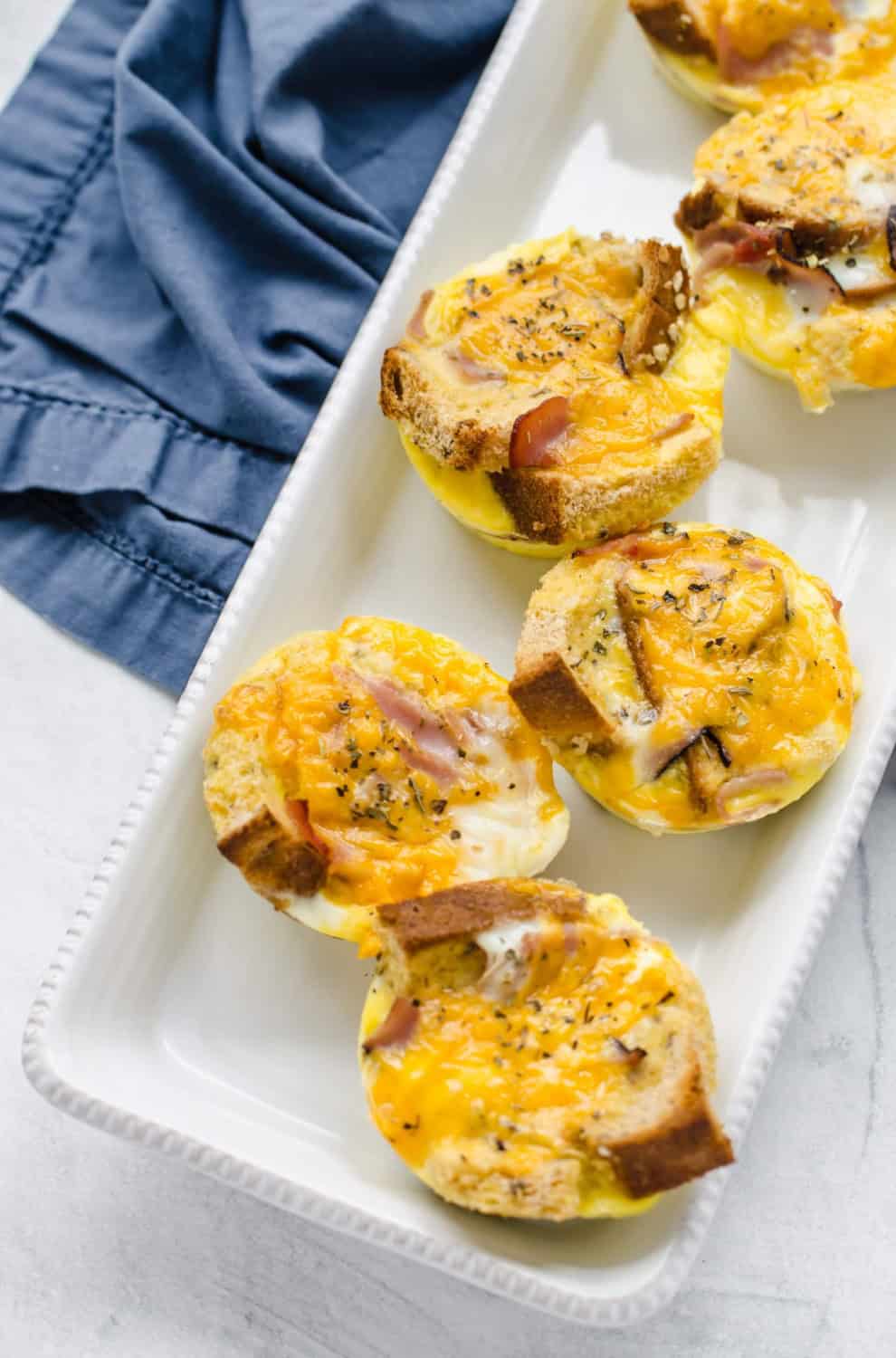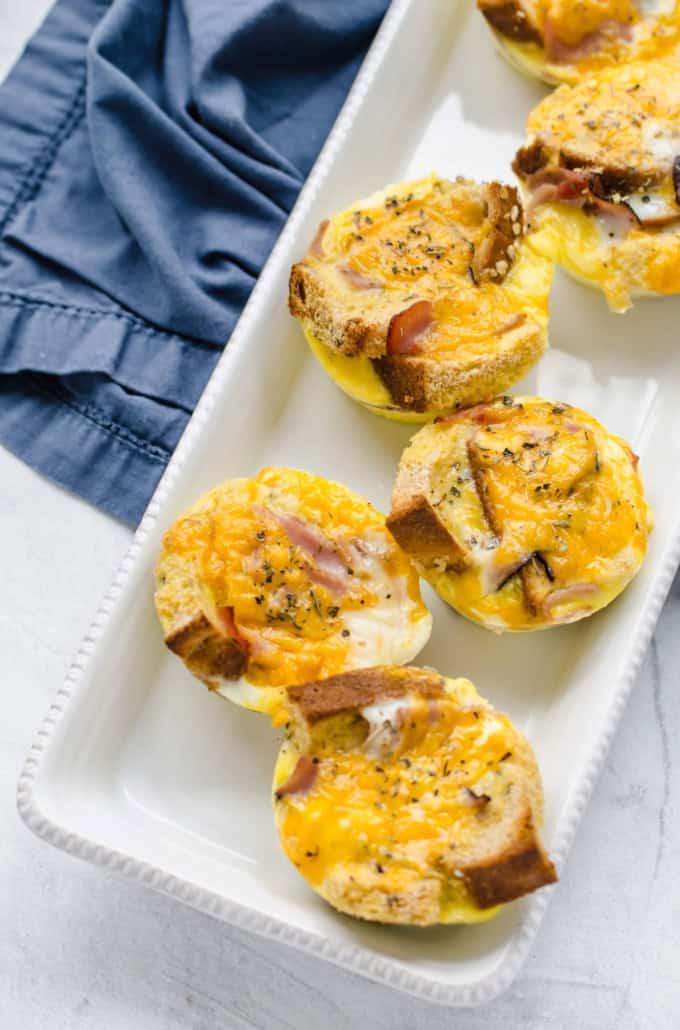 This on-the-go breakfast takes seconds to warm up in the morning before heading out the door and will stick with you through lunch.
These mini casseroles are full of simple ingredients that you likely have in your kitchen, too. Do invest in some silicone muffin liners and/or generously grease muffin tins to avoid what can be tough clean up.
---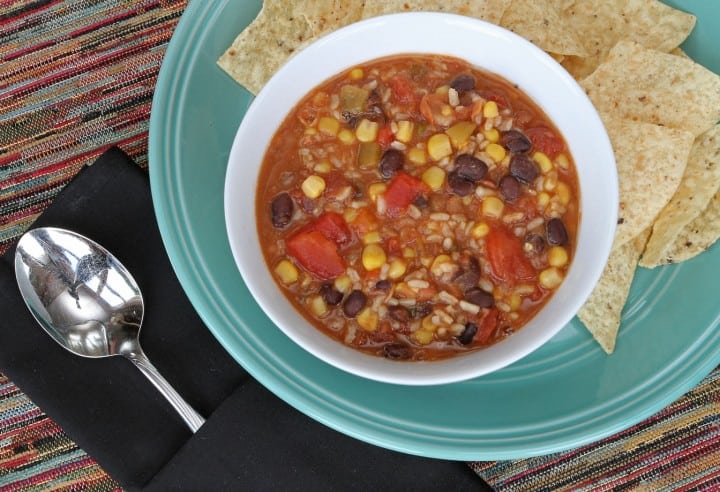 This one-pot wonder is packed with flavor, but is also vegetarian! This winning combination of ingredients and flavors is sure to impress your family and friends.
---
Hopefully this gives you a great list of meals to start from for emergency preparedness! Don't forget to print them all off by clicking below!
More Helpful Freezer Cooking Resources