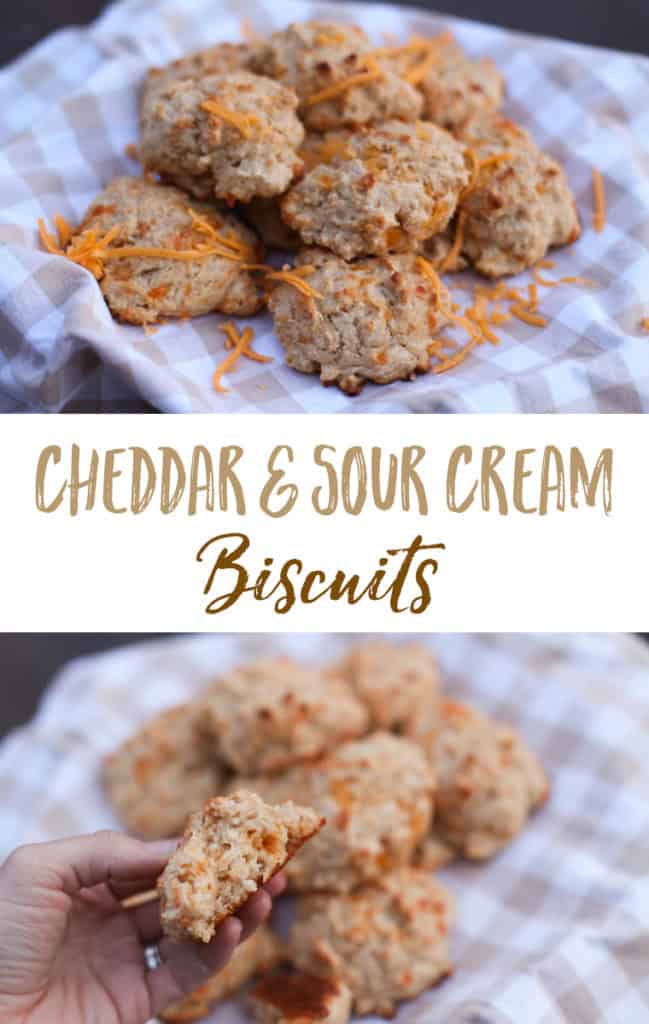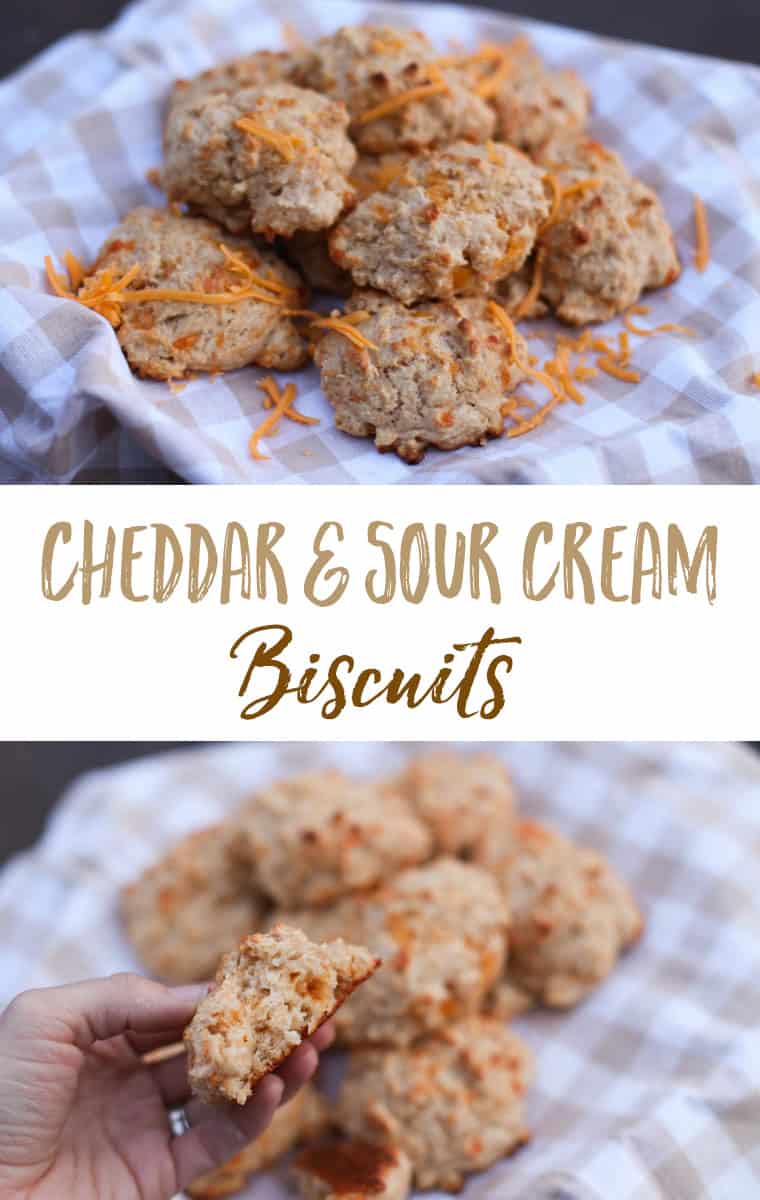 Cheddar and sour cream biscuits. Need I say more?
OK, I will.
They were great and a super easy side dish. If I would have had green onions on hand I would have tossed a few in there as well but they were good without them.
What surprised me was that despite the fact that I subbed 1 cup of the white flour out for white whole wheat flour, they were still fluffy.
Simple. Easy. Good. My kind of recipe.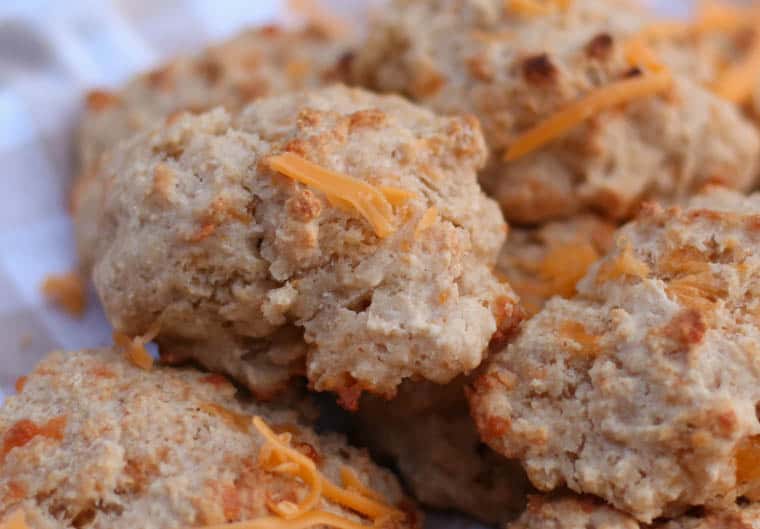 Cheddar and Sour Cream Biscuits
Ingredients
1 cup all-purpose flour
1 cup white whole wheat flour
1 tablespoon sugar
2 teaspoons baking powder
1 teaspoon salt
¼ teaspoon baking soda
4 tablespoons chilled butter, cut into small pieces
1 cup shredded sharp cheddar cheese
1 cup buttermilk
½ cup sour cream
Instructions
Preheat oven to 450°.
In a large mixing bowl, combine flours, sugar, baking powder, salt, and baking soda. Stir with a whisk to combine.
Using a pastry cutter or your hands, cut in the butter until the pieces are VERY small--almost unnoticeable.
Add cheese and toss well.
Add buttermilk and then sour cream. Stir just until moist.
On a foil lined and greased baking sheet, drop about ¼ cup of the dough leaving 1-2 inches in between.
Bake at 450° for 15 minutes or until edges are brown. Remove biscuits from pan and let cool.
You might also like...