Double Your Dinner Challenge: Crockpot Lemon-Chicken Orzo Soup
Updated: 4/5/21
This post may contain affiliate or sponsored links. Please read our disclosure policy.
Here's the concept: Cook once, eat twice. In our "Double Your Dinner Challenge", you will make one meal fresh to enjoy for dinner and then use our pro tips to freeze the second meal for later. We give you everything you need to get dinner on the table in half the time!
You know what's especially fun for this round? Guys, this month's Lemon Chicken Orzo Soup recipe was featured in People Magazine. Seriously, it's famous. 🙂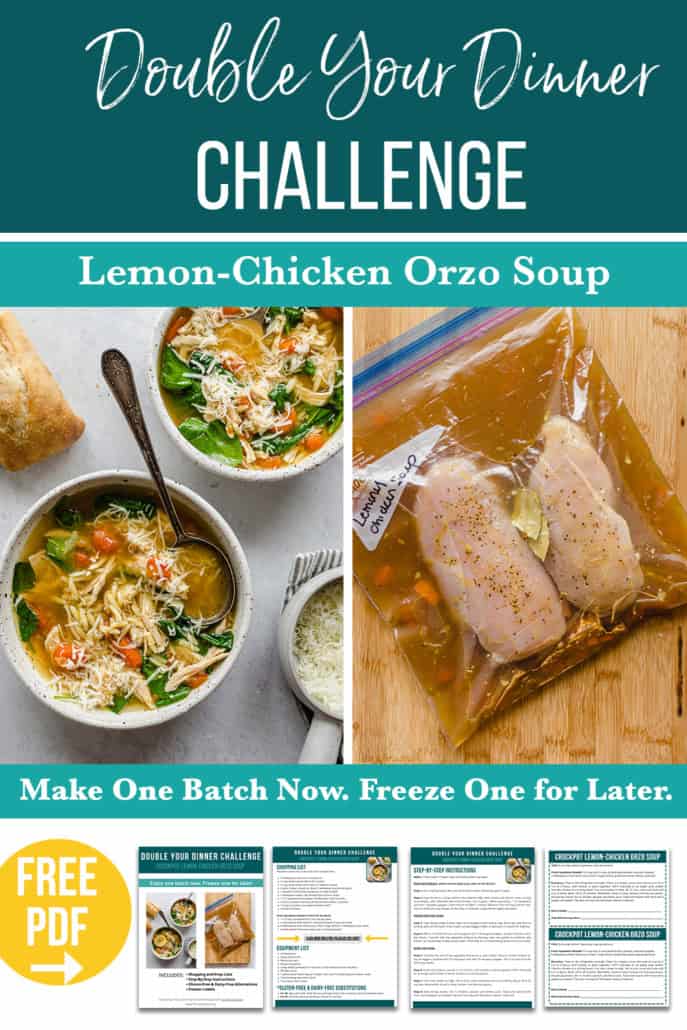 We've partnered with our favorite grocery store, Hy-Vee Columbia, to bring you this amazing content for free! We're so grateful they've teamed up with us to help you get dinner on the table.
Why Double Your Dinner?
We know you're busy. No matter the stage of life you are in, getting dinner on the table EVERY. SINGLE. NIGHT. is a huge challenge.
Meal prep kits are expensive. Eating out is unhealthy (and even more expensive). And cooking at home every night is time-consuming. Not to mention you are likely very tired at the end of the day!
This is why we created the "Double Your Dinner Challenge". Our goal is this: Help you get a healthy and delicious dinner on the table! We'll challenge you each month to double one of our favorite recipes, which is our Lemon Chicken Orzo soup this time around. YUM!! Eat one the night you make it and freeze one for later.
You can make Lemon Chicken Orzo Soup in the crockpot or make it in the Instant Pot.
We've both used freezer cooking in this simple way for years and, let me tell ya, it's a game changer! To make it an absolute no-brainer for you, we've created a short and sweet printable with everything you need for the challenge this month.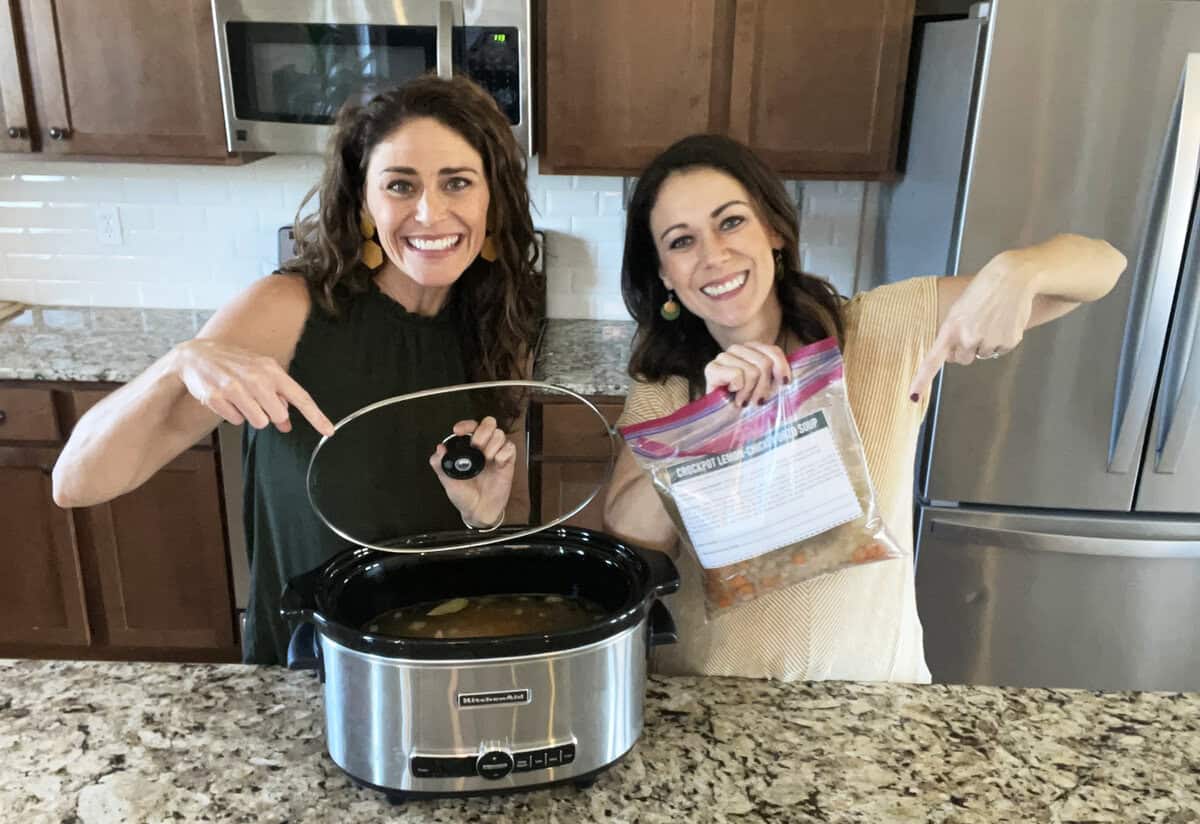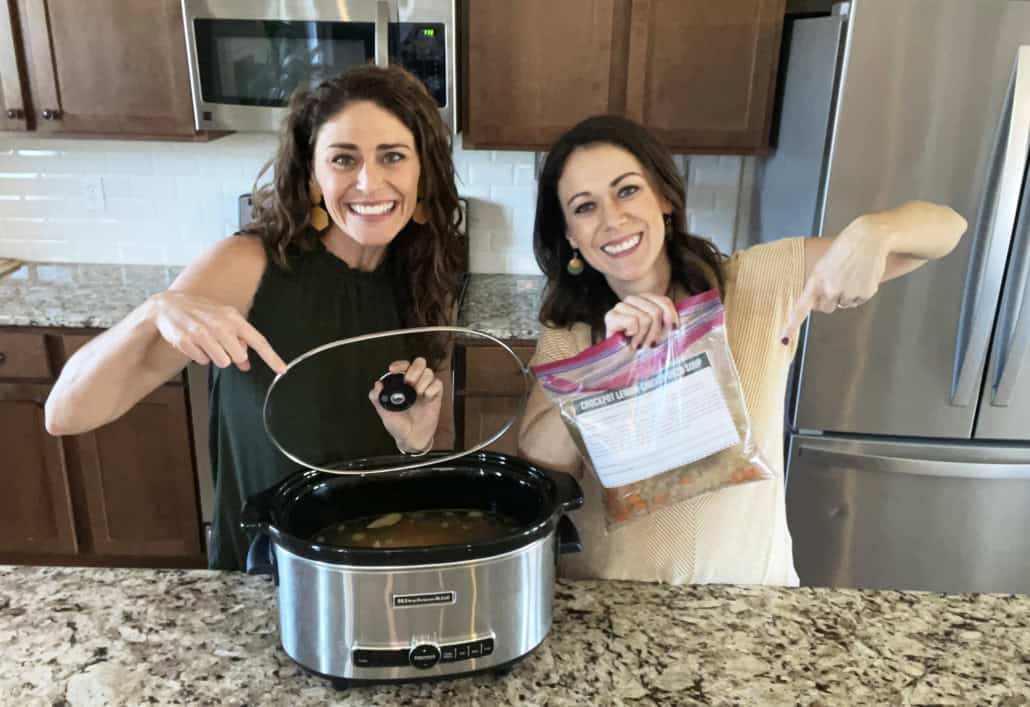 Here's what you'll find in the FREE "Double Your Dinner Challenge" printable:
One of our most popular recipes (that you will double)
Shopping list (+ an optional Hy-Vee Aisles Online cart pre-filled with the ingredients!)
Step-by-step instructions for how to prep one fresh and prep one for the freezer
Gluten-free & dairy-free alternatives
Printable freezer labels
Pro tips we've learned in our decades of freezer cooking experience
Double Your Dinner with Us!
Get this, we even took it a step further and made a short video of this Double Your Dinner Challenge! Take a look to see just how easy doubling your dinner can be!
Download the "Double Your Dinner Challenge"
MAKE SHOPPING FOR THIS RECIPE EVEN EASIER
If you have a Hy-Vee in your area, you are in luck! We have partnered with them to get your shopping cart started for this challenge! All you have to do is click below and you will be sent over to a pre-filled shopping cart with the main ingredients you'll need for this month's Double and Freeze Challenge.
Important Disclaimer: We couldn't pre-fill the quantities, so refer to your shopping list to make sure you get the right amount of each ingredient!!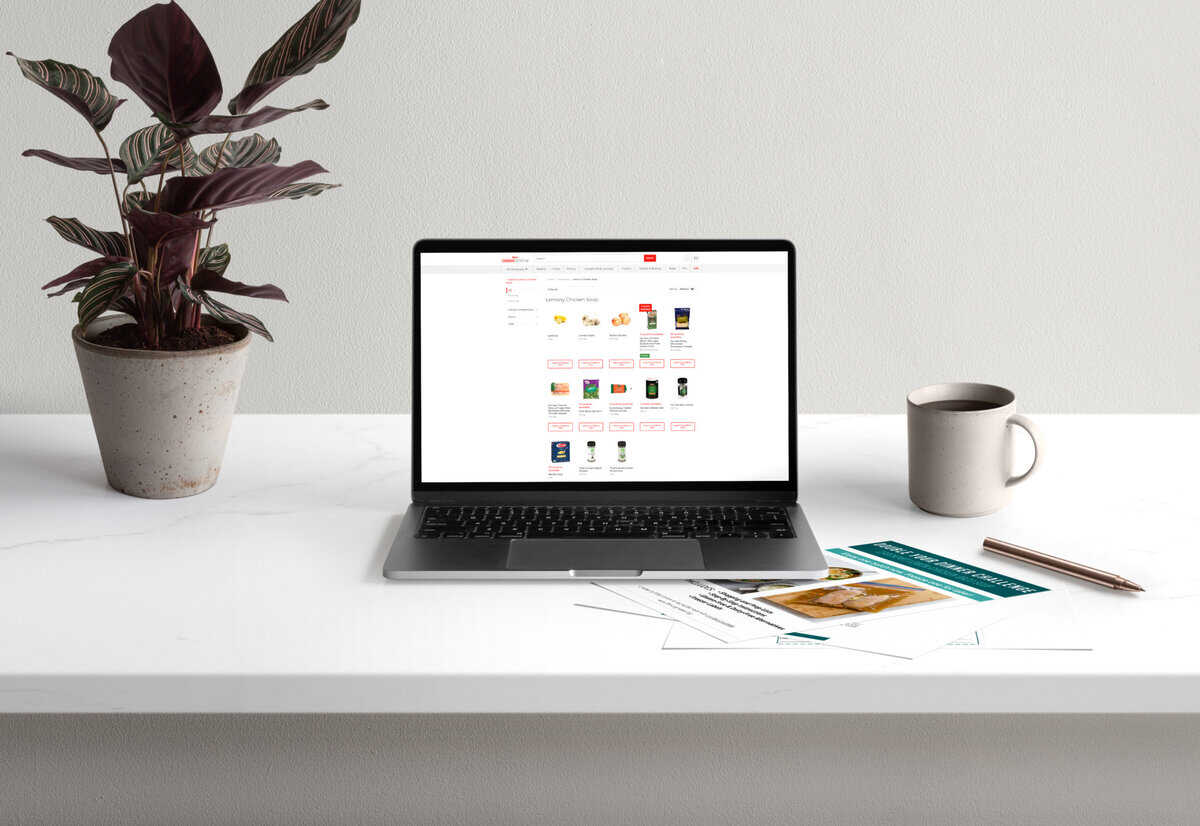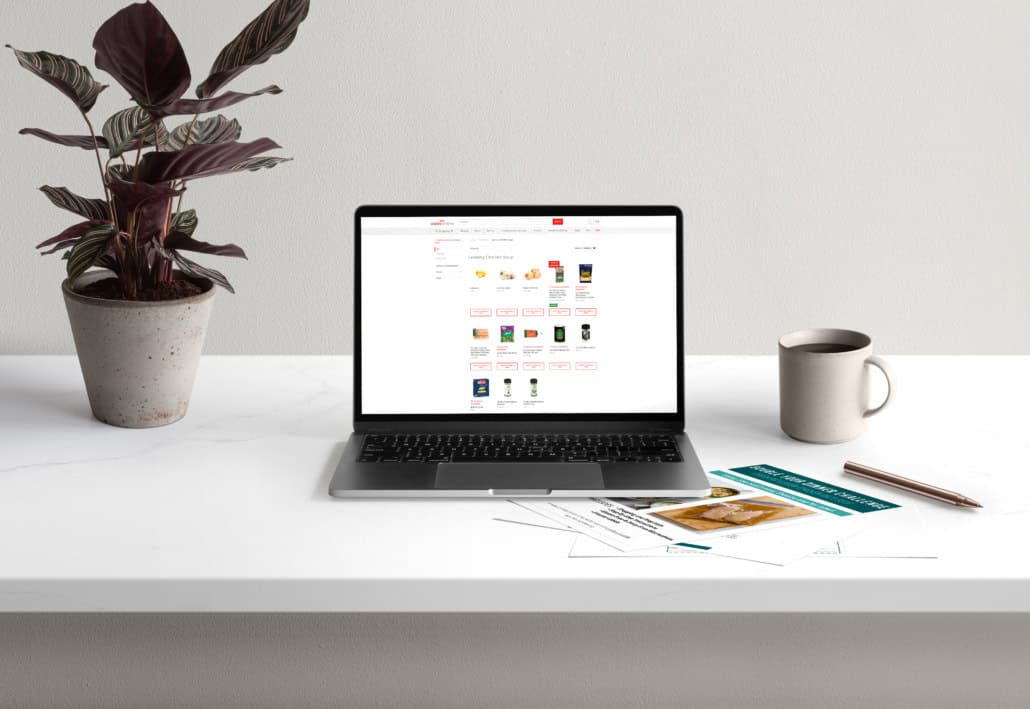 Why Crockpot Lemon Chicken Orzo Soup?
Spring comes to mind when we make this soup, because it's light and fresh, and has pops of green. The fresh lemon juice brings a citrusy dimension that takes the flavor beyond your typical chicken noodle soup.
But if lemon isn't your thing, just leave it out. Orzo is a fun little pasta shaped like rice that pairs well with the chicken and veggies. Once the orzo is added, serve the soup immediately, as the pasta will suck up the liquid quickly. If rewarming the next day, add more broth as needed.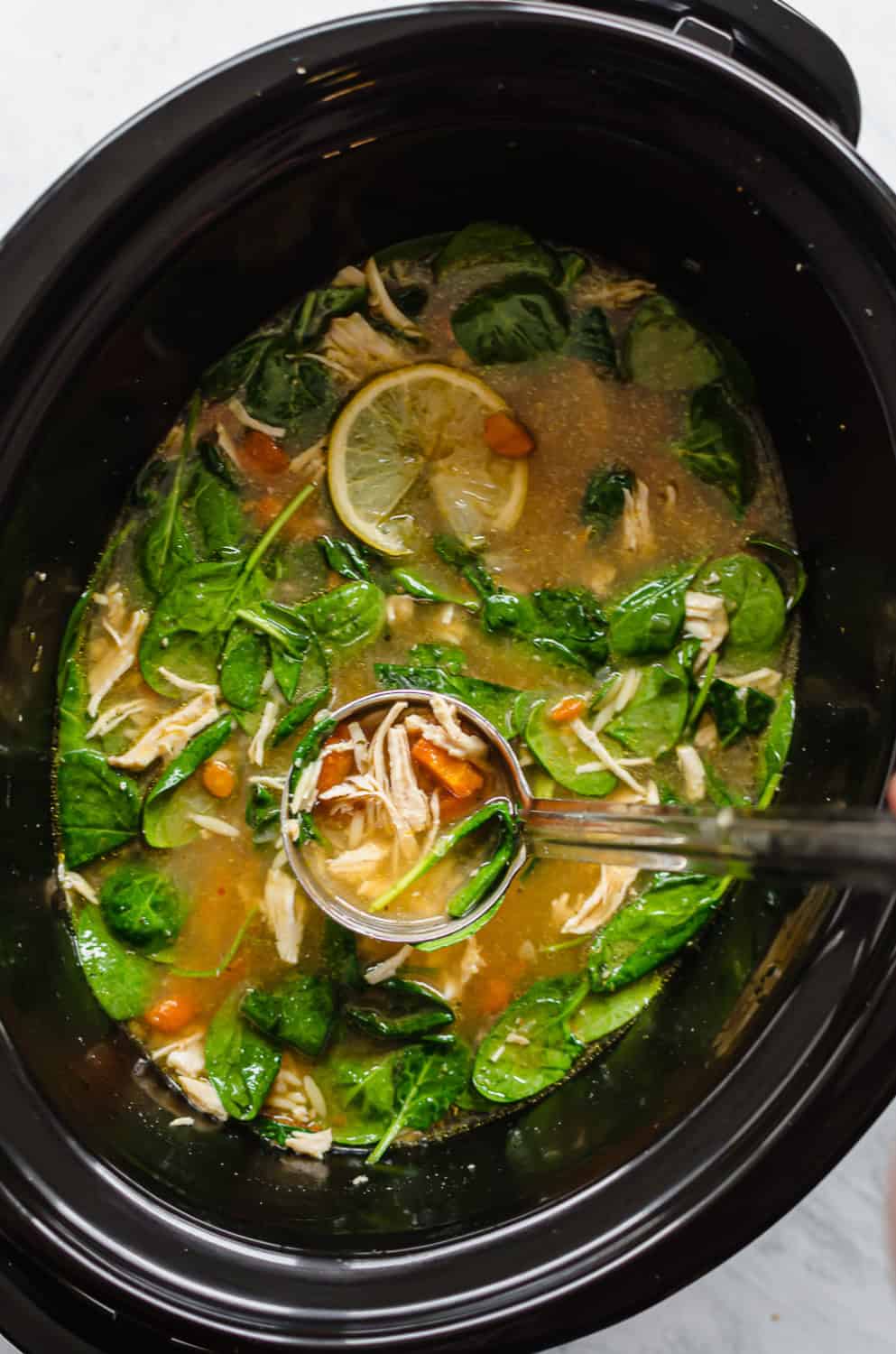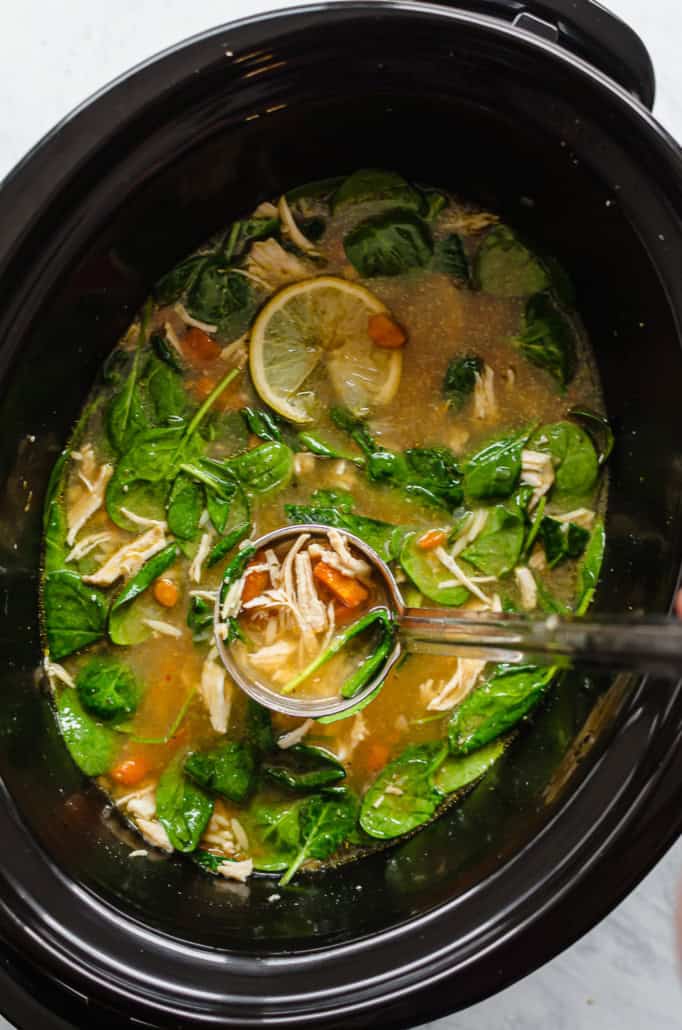 Is the recipe Gluten-Free and/or Dairy Free?
Good news! These adaptations can be made if you want to make the soup gluten-free or dairy-free!
For Gluten-Free: Buy a GF broth. Omit the orzo and sub instant rice or drained, canned cannellini beans.
For Dairy-Free: Omit the optional Parmesan cheese for serving.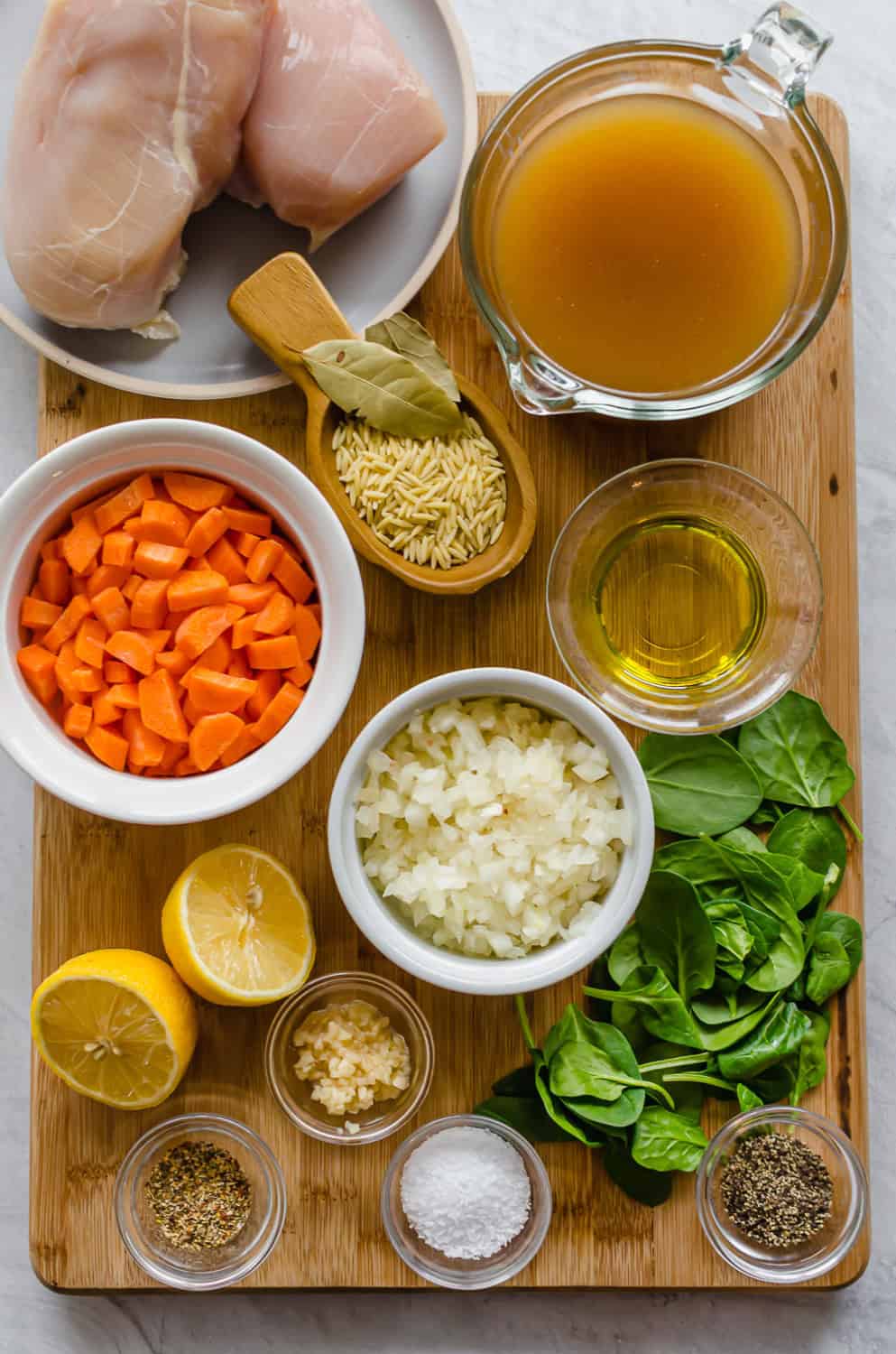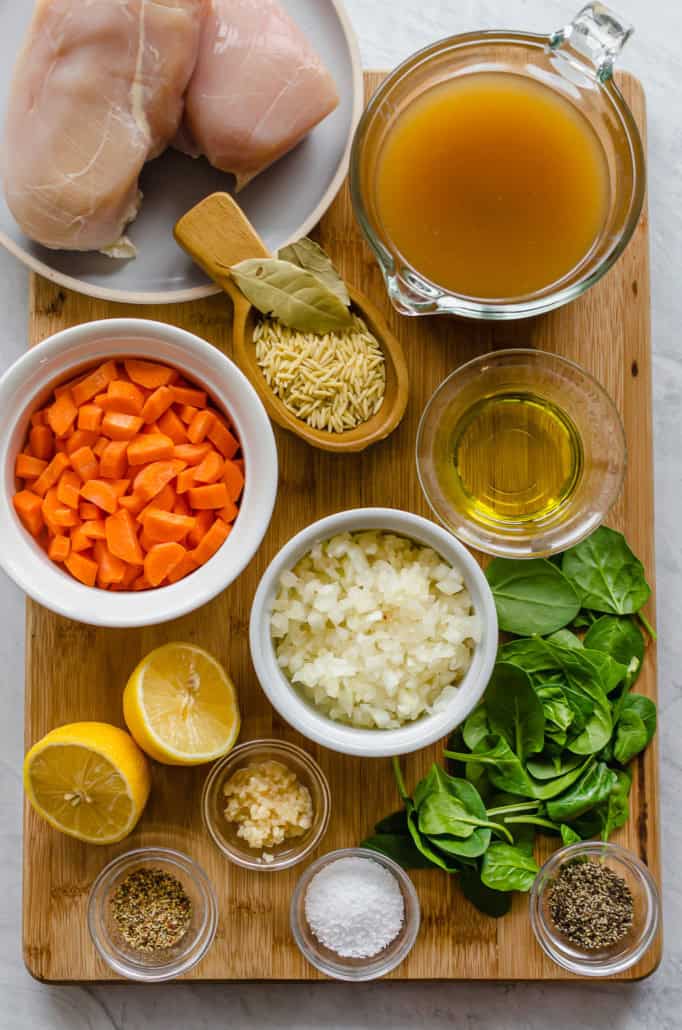 Download the "Double Your Dinner Challenge"
P.S. Love this idea? Be sure to try out all of our Double Your Dinner Challenges here!