A Case for Freezer Cooking
With two part-time jobs, three small kids at home, and a home to manage, I know the life of a busy mom and the struggle to feed everyone healthy, homemade meals. It's easy to slip into fixing the family unhealthy convenience foods. Let's face it.  Making dinner with a whiny toddler on your leg or while breaking up fights between the kids isn't exactly fun.
That's why my friends and I started doing freezer meal cooking together in a Freezer Club in 2007 and never looked back. Freezer meal cooking has transformed the way we grocery shop, cook, and eat. Preparing healthy freezer meals saves us money, cuts down cooking time, and helps us eat wholesome, delicious meals at home regularly.
I've had so many people ask me over the years to share our favorite healthy freezer meal recipes and how to start a Freezer Club. So, all our secrets are here in one series now. Let's start at the beginning…
What is freezer meal cooking?
Freezer meal cooking is planning and preparing meals ahead of time that can be easily frozen for later use. It can be as simple as doubling a recipe and then eating one that day and freezing the other for later. Or, freezer meal cooking can take the form of swapping pre-prepared frozen meals with friends in an ongoing Freezer Club or at a one-time Freezer Meal Party.
Why cook freezer meals?
Freezer meal cooking is a great strategy for saving money, saving mom's sanity, and feeding our families nutritious home-cooked food.
1 – By meal planning and buying in bulk, you'll see your grocery bill go down significantly. Plus, for us, knowing I have ready-to-go meals within reach keeps us from spending money by eating out.
2 – You'll also cut down on your prep and cooking time each month by preparing the same one or two meals in a large batch. And, you'll save time by avoiding lots of haphazard shopping trips throughout the week.
3 – If your Freezer Club is committed to a "real food philosophy" likes ours (see "What makes for a healthy freezer meal?" below), you'll be giving your family a wide variety of wholesome, nutrient-dense meals and NOT processed junk.
4 – A bonus to freezer meal cooking is that it's easy to have meals on hand to take to new parents or someone in need.
What makes for a healthy freezer meal?
In our HUGE freezer meal recipe collection, you'll see Thriving Home's mostly REAL food philosophy represented. We aren't about eating low-fat foods or cutting out food groups. We're about cooking tasty homemade food and eating it in moderation. We're about cooking with as many unprocessed, organic and/or local ingredients as possible and including a variety of:
whole grains
healthy fats (Yes, fats in the right ratio and form are good for you! Here's a helpful post about healthy fats.)
By simply making homemade meals for your family, you are cutting out loads of sodium, sugar, and harmful trans-fats that come from fast food and frozen pre-made store-bought foods. We've completely changed our diet since making freezer meals.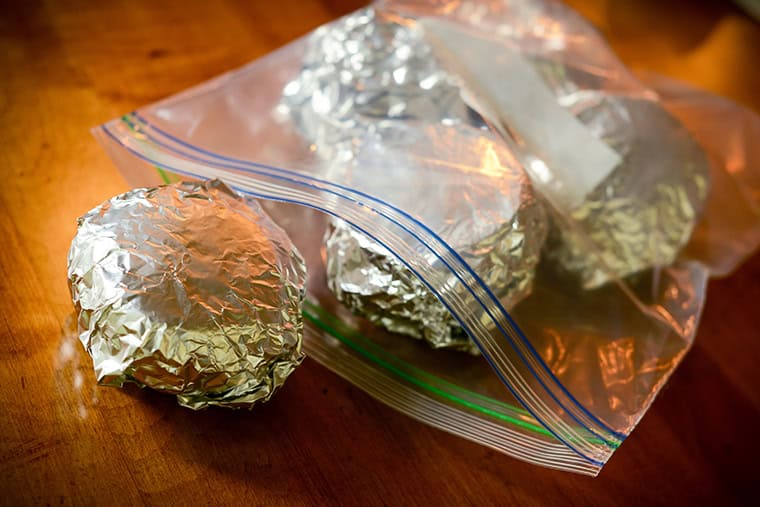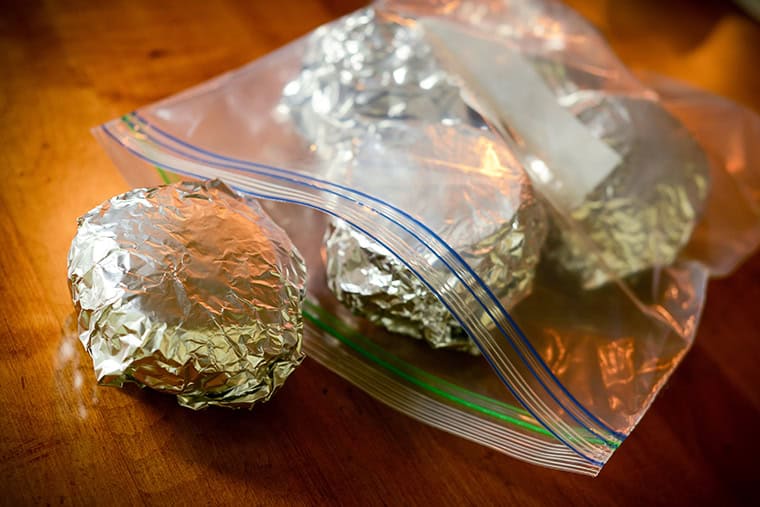 Lastly, we thought it'd be fun to pass along a little freezer cooking quiz for you to take. Hopefully this will help you learn some of the basics about freezer cooking in a fun way before you're off on your own journey. Enjoy!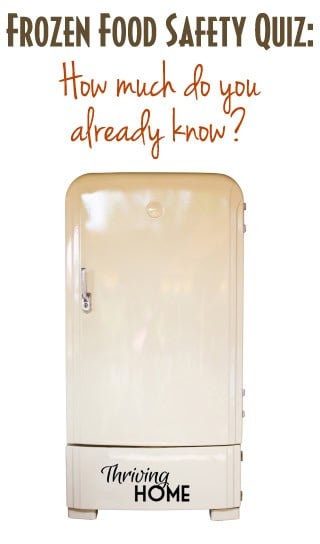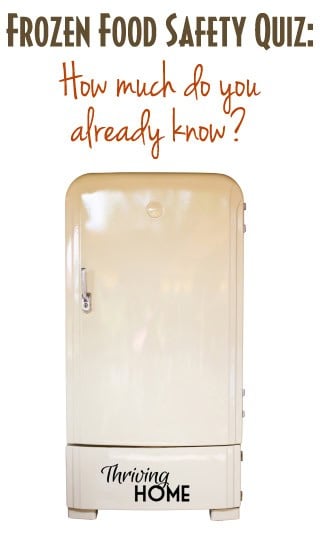 More Freezer Cooking Resources
70+ Healthy Freezer Meal Recipes
How to Throw a Freezer Meal Party
How to Store and Thaw Freezer Meals