How Long to Cook Ribs in the Crock Pot
This post may contain affiliate or sponsored links. Please read our disclosure policy.
Have you ever made ribs in the crock pot? Wait, you may be thinking, "you can cook ribs in a crock pot?!?" Get ready to have your mind blown because you totally can – no need to spend hours tending to a smoker. Read on for all you need to know about how long to cook ribs in the crock pot and get amazing, fall-off-the-bone results!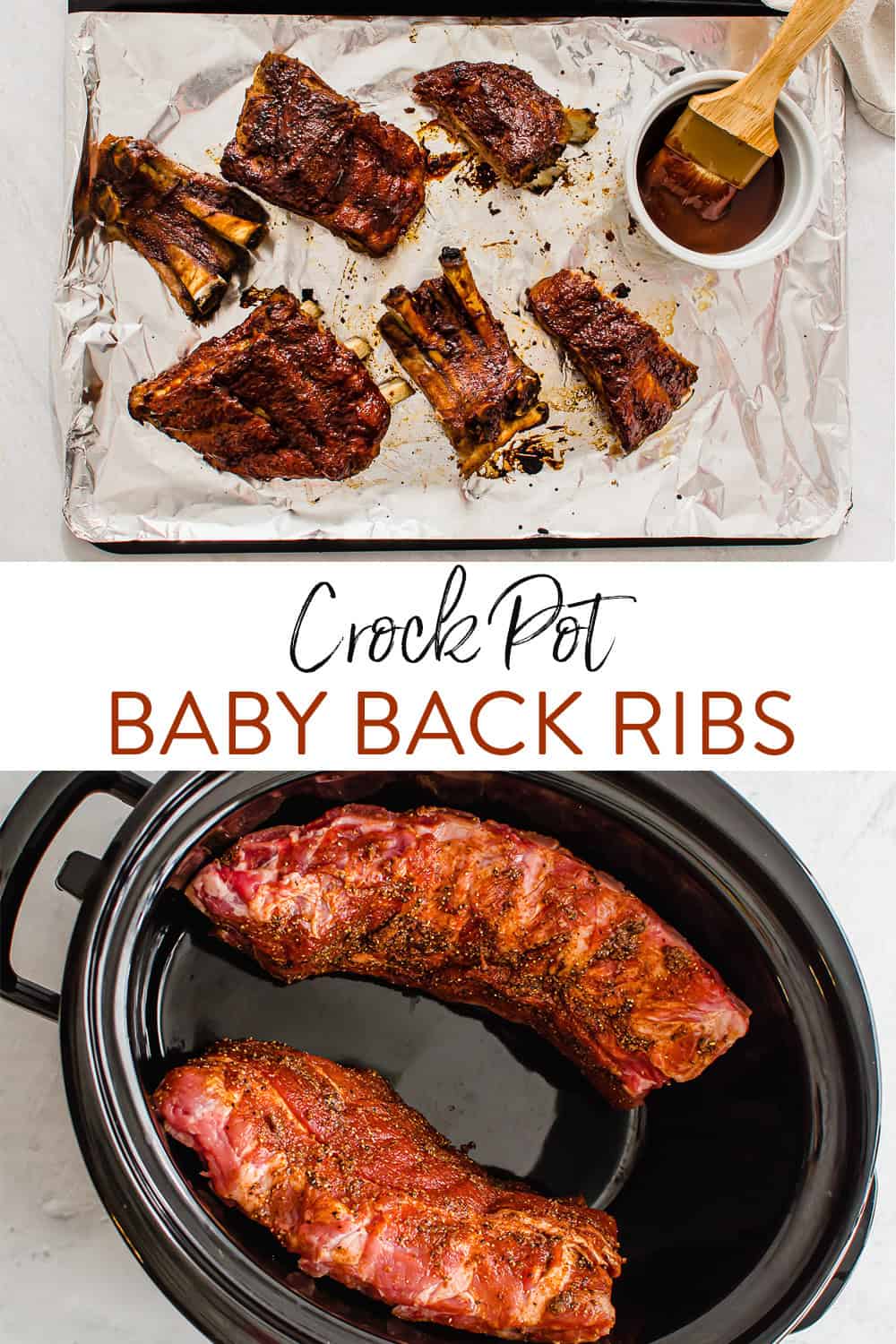 After writing two cookbooks chock full of recipes for the slow cooker and TONS of feedback from recipe testers and readers, we've learned a thing or two about what you can cook in a crock pot; ribs included! In this post, we are sharing all you need to know about slow cooking pork ribs and more!
How Long Should You Cook Ribs in the Crock Pot?
You should plan to cook ribs in a crock pot for 5-7 hours on the LOW setting. We recommend avoiding cooking them on HIGH, as the ribs will not have time to get tender and may dry out.
Another thing you must know to cook great ribs in the slow cooker: arrange them in the right way. Place racks of ribs around the perimeter of the slow cooker, with the meaty side facing out and the wider ends at the bottom. Here's a picture for reference: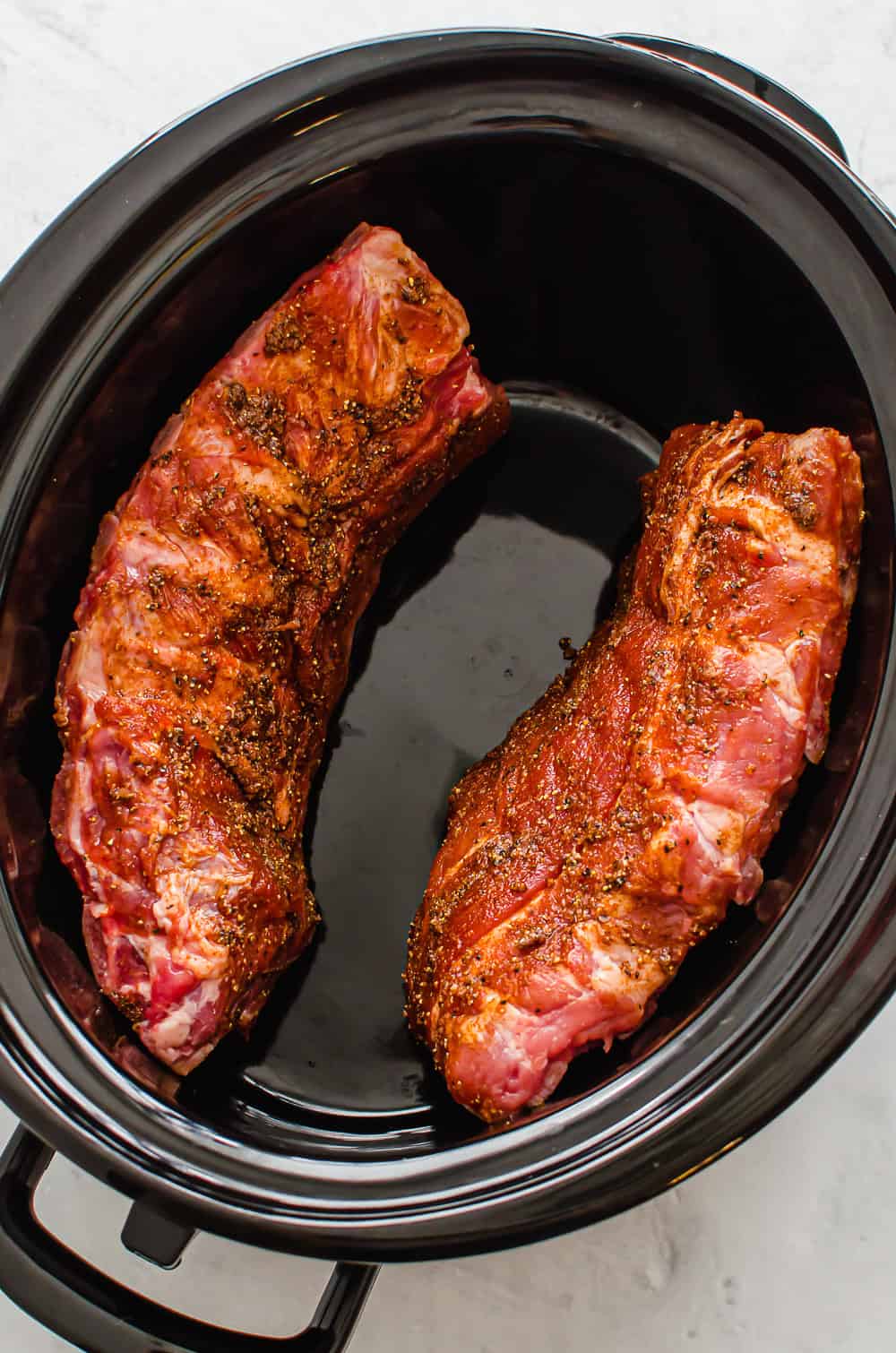 Can I Cook Frozen Ribs in the Slow Cooker?
That's a great question – considering we are experts in freezer meal preparation! Unfortunately, the answer is no. You should avoid cooking ANY frozen meat in the crock pot, and here's the USDA's official response to this question:
Always defrost meat or poultry before putting it in the slow cooker. If you place frozen meat or poultry in a slow cooker it can spend too much time thawing, allow bacteria to multiply, and make you sick. Using defrosted foods will also ensure your meal cooks evenly and all the way through.

USDA
Free Cooking Time Chart for Slow Cooker
In an effort to save you from overcooking or undercooking future slow cooker meals, we wanted to equip you with this free Slow Cooker Cooking Times Chart. (We spent two years testing the most accurate slow cooker cooking times for our second cookbook, From Freezer to Cooker.)
Download it, print it, snuggle it, and thank us later.
Rib Recipes You Might Like + Sides!
This Crock Pot Baby Back Ribs recipe is legit! You don't need a smoker or to heat up your kitchen with the oven for hours to make amazing ribs. Your slow cooker and a few minutes under the broiler will do all the hard work for you, resulting in fall-off-the-bone, caramelized BBQ ribs.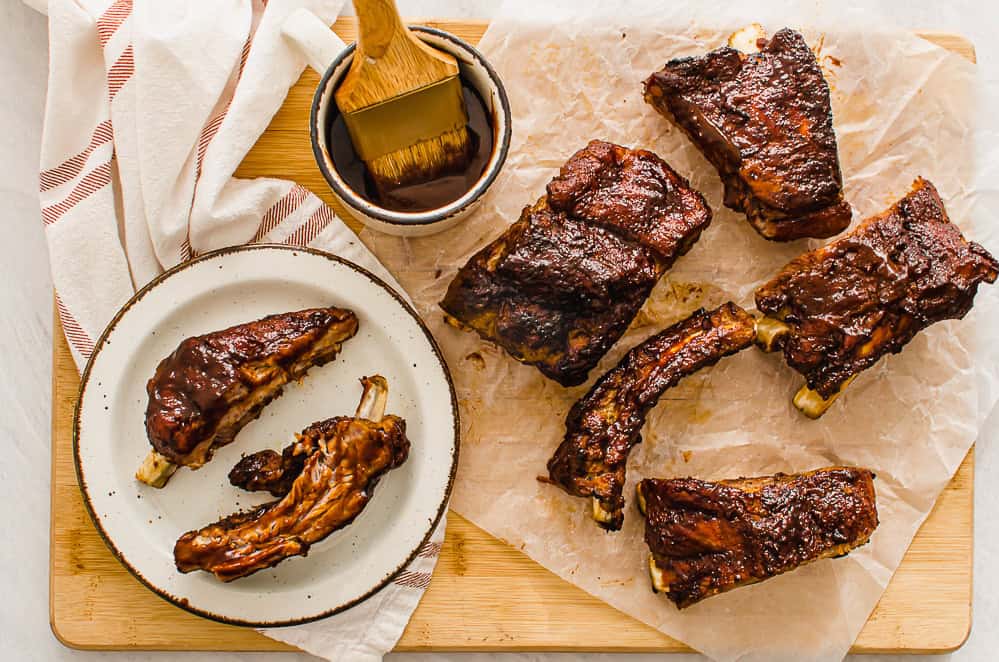 Imagine making fall-off-the-bone ribs in under an hour! It's possible with this amazing Instant Pot Baby Back Ribs recipe. Get ready to make tender, sticky, caramelized ribs in less than 60 minutes.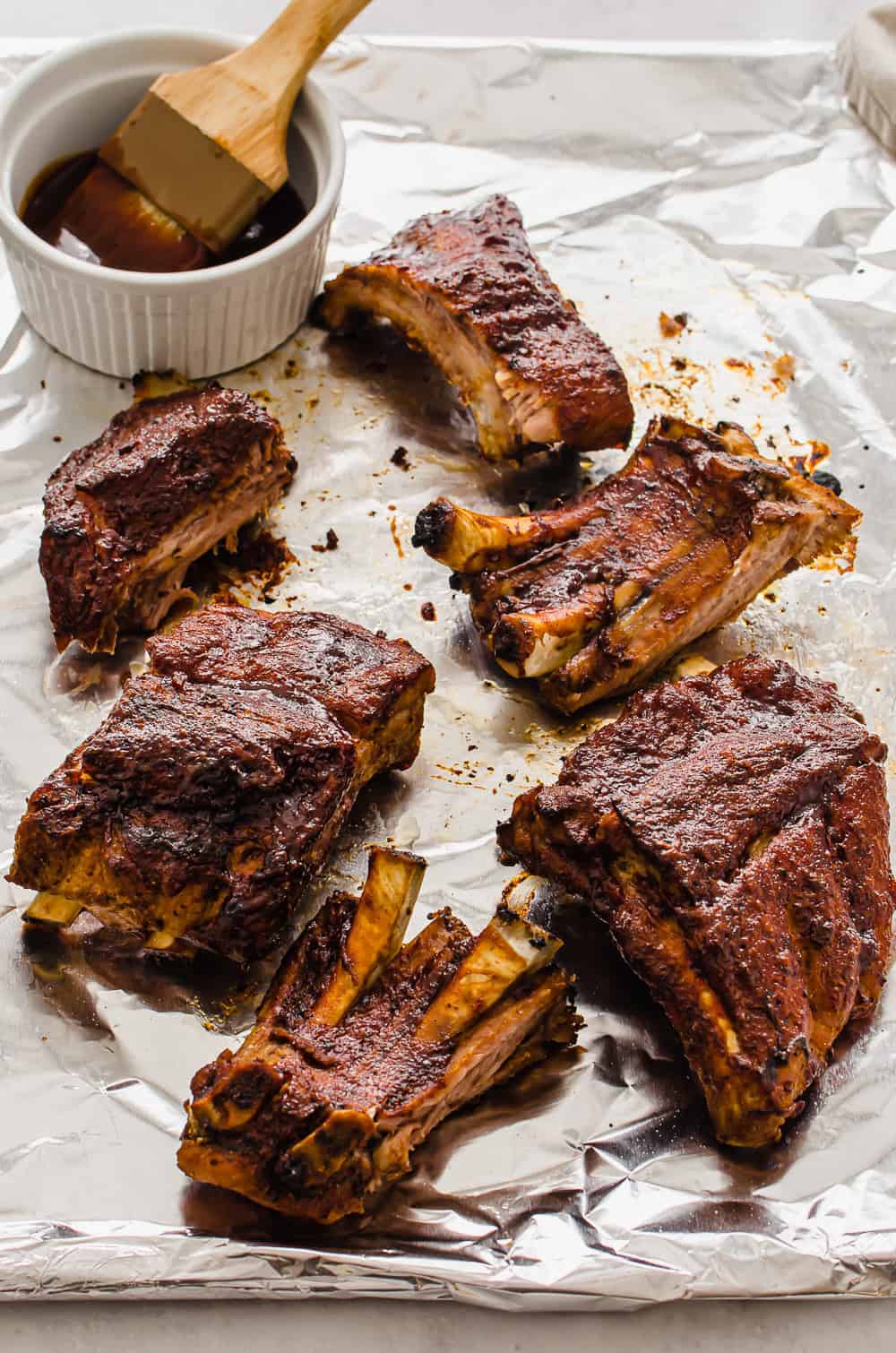 Hashbrown Casserole From Scratch
Our make-ahead, gluten-free, Hash Brown Casserole is SO easy! This cheesy potato casserole comes together quickly but is creamy and comforting as always!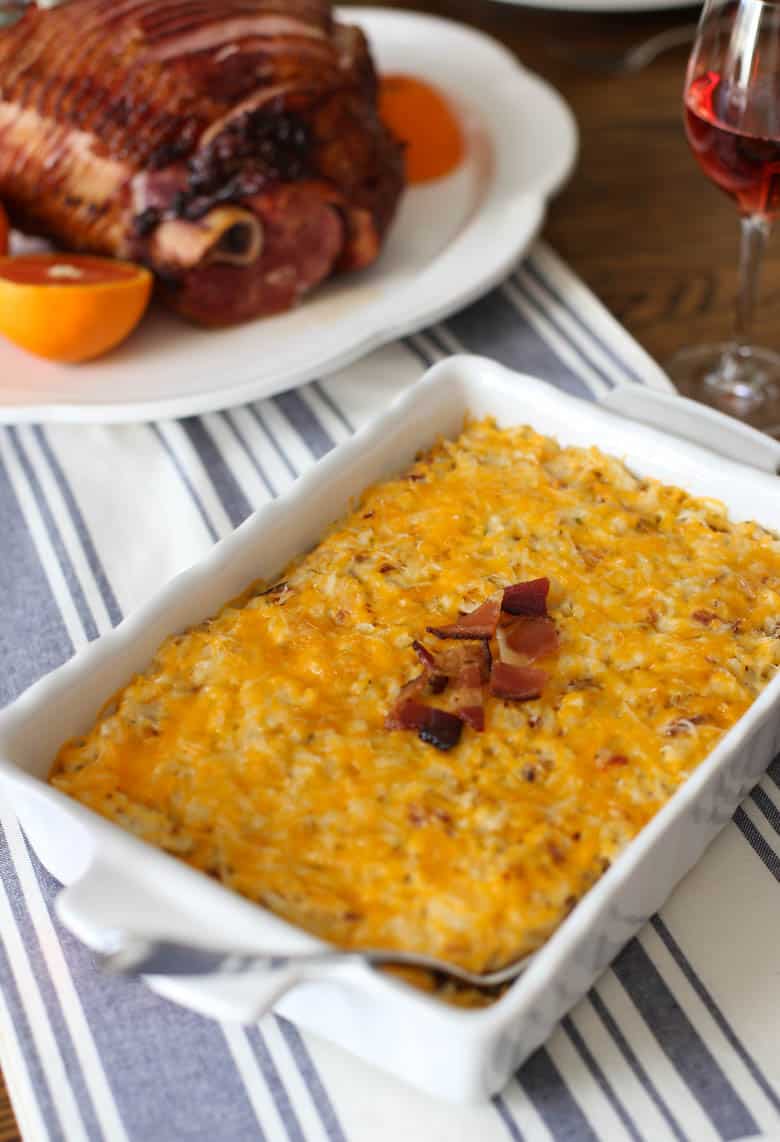 This light, flavorful Asian slaw is a delicious, healthy side dish that is perfect for the spring and summer months. Serve it with some grilled chicken, corn on the cob, and watermelon and you have yourself a perfect meal.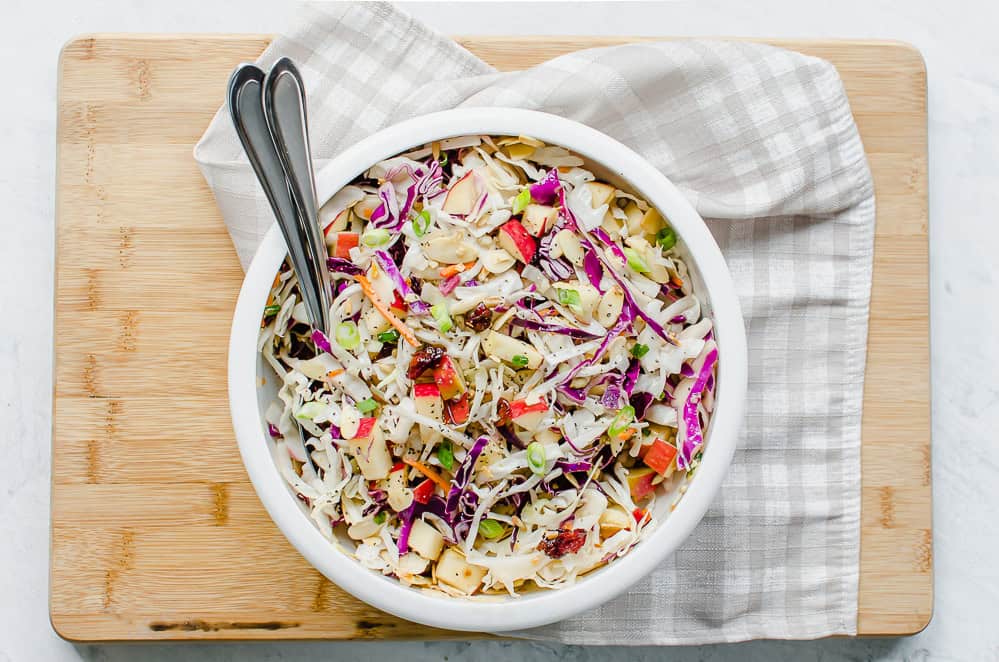 Where We Get Our Ribs From
We are HUGE fans of Butcherbox and have been getting our beef (and beef, seafood, and chicken) from them for years now. In fact, Rachel wrote a comprehensive honest review about this meat subscription service.
We love that all their meat is healthy and sourced responsibly. It's so convenient to have it delivered to our doorsteps whenever we choose!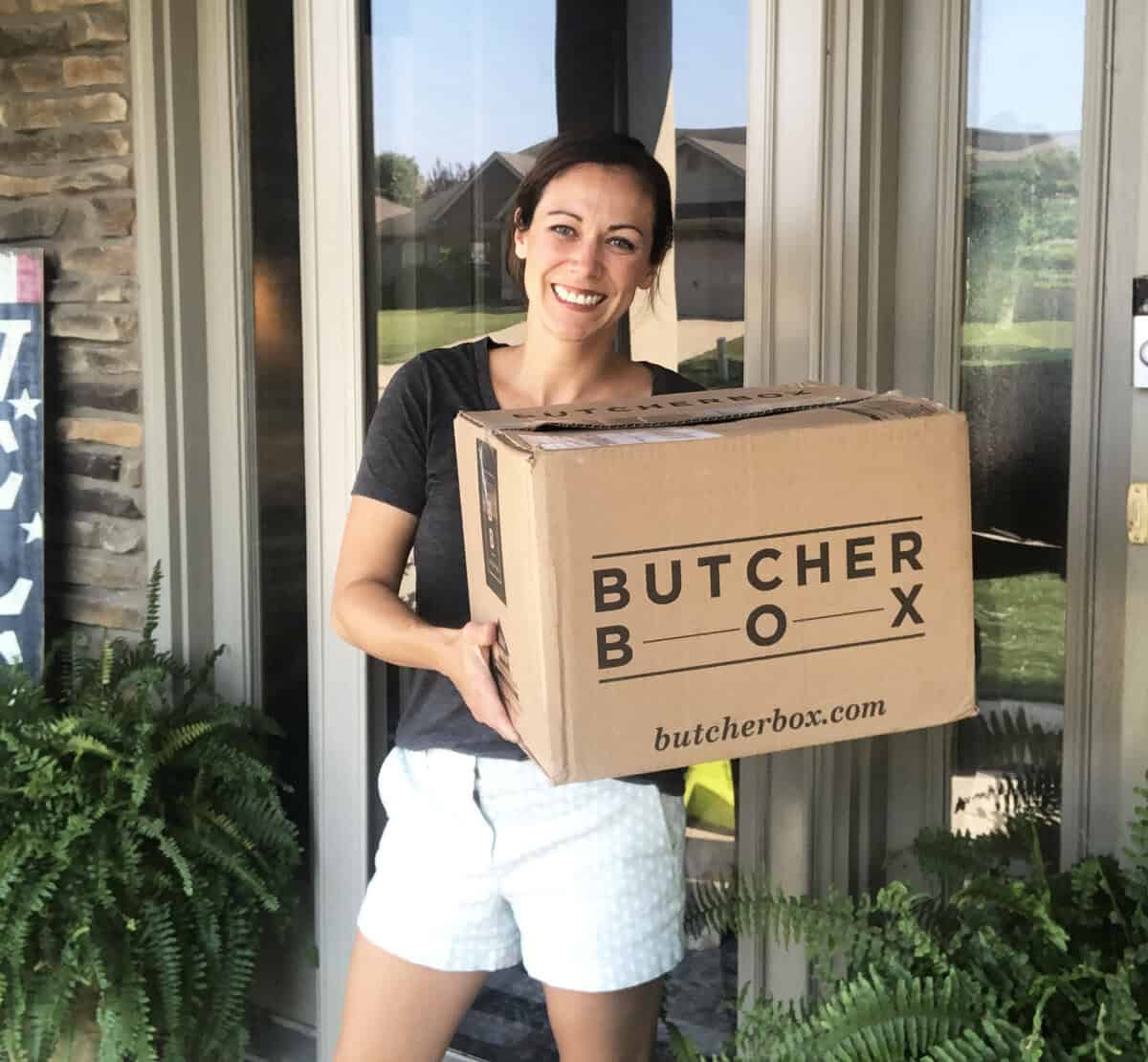 Want More Slow Cooker Freezer Meals?
We've got you covered! Check out this post with 20+ "Best of the Best" Crockpot Freezer Meals!