How Long to Smoke Pork Shoulder
Updated: 3/9/21
This post may contain affiliate or sponsored links. Please read our disclosure policy.
My husband loves his smoker. One of the BEST things he makes on it is a Smoked Pork Shoulder, which he has fine-tuned through a lot of trial and error. One of the most common questions he gets is: "How long should I smoke a pork shoulder?"
His first response was, "You're wanting a breakdown of jazz music, and it's hard to do…"
So while smoking a pork shoulder is more of an art than science, we've got a guide for anyone wanting to know how long they should cook their pork shoulder.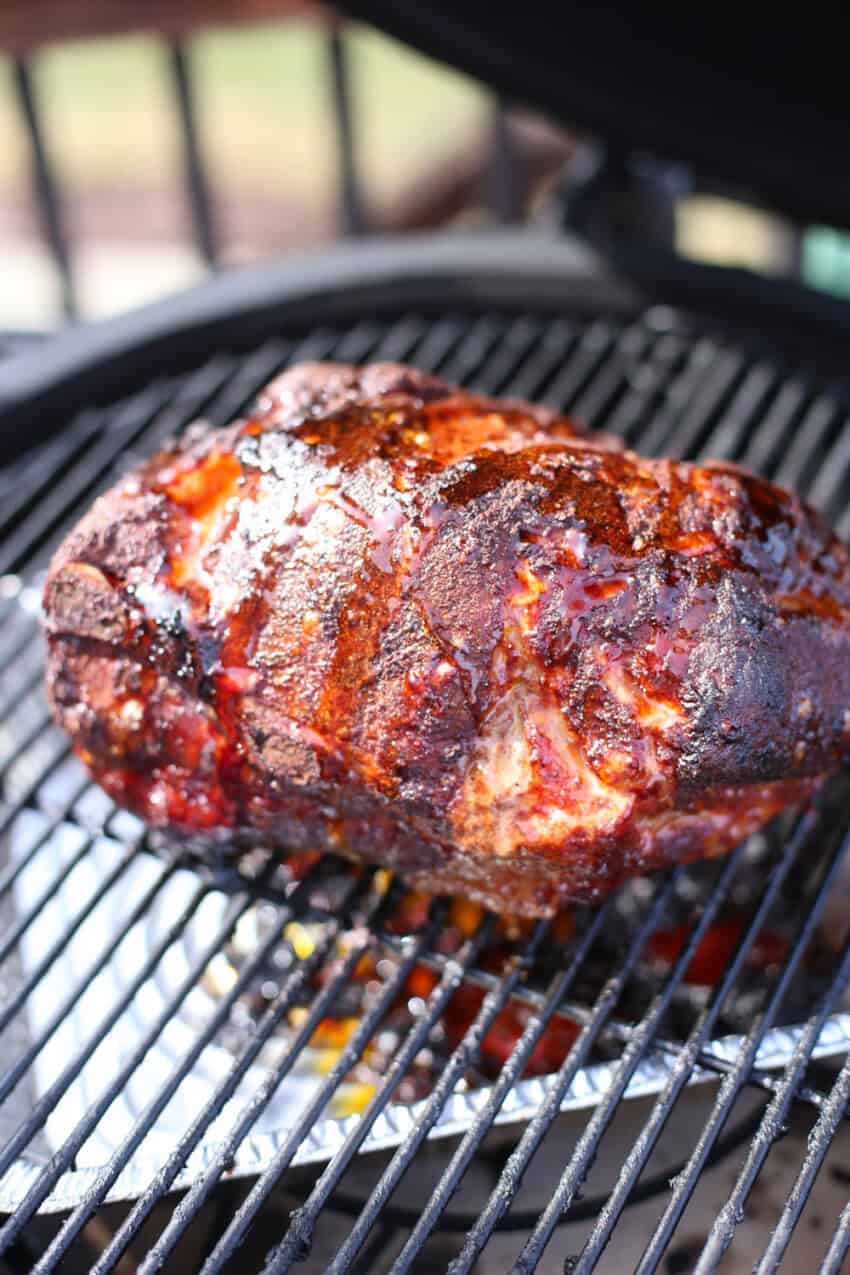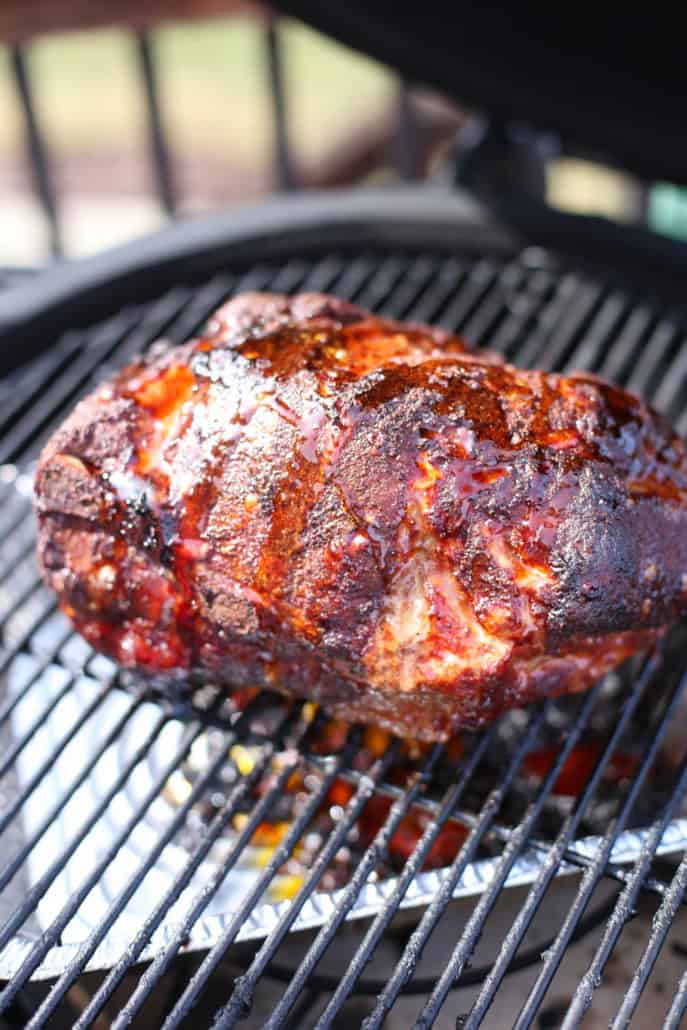 HOW LONG TO SMOKE PORK SHOULDER AT 225°F
When smoking a pork shoulder, this is one of the most important questions. This is because you want it to be fall apart tender when you're ready to eat!
If you're cooking your pork at 225-250°F, it will take roughly this amount of time from start to finish (includes preheating grill/meat prep, the cook time, and the cool/rest time):
6-7 lbs = 9ish hours
8-9 lbs = 11ish hours
10+ lbs = 12-14 hours
At around 6 hours in, use your meat thermometer to give it a quick temperature check. Be sure to check it in a few different spots. Since every cut of meat cooks a bit differently, this will help you know how close your pork is to being done.
It's ready to take off when it reaches an internal temperature of 190-195°F. That's your ultimate goal you're working towards. Depending on the size of your pork shoulder, this will likely take 8-10 hours.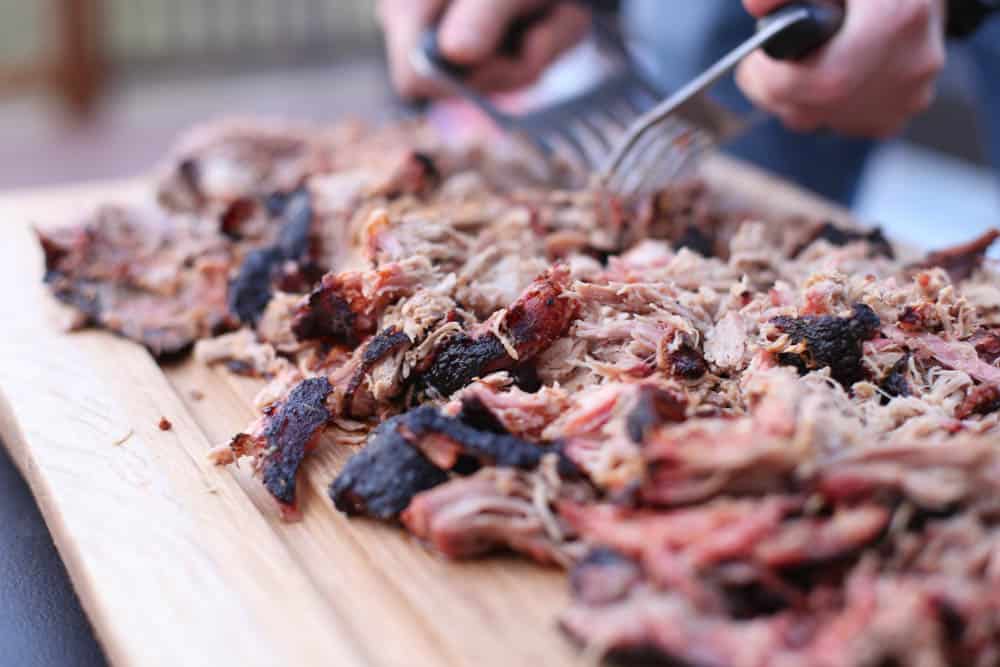 Just so you know, it takes about 30-45 minutes to preheat the grill and prep your pork.
Then, it will take the majority of the day to smoke your pork until it reaches at least 190°F, and finally it will need to rest for 45-60 minutes.
It will be worth the wait, I promise!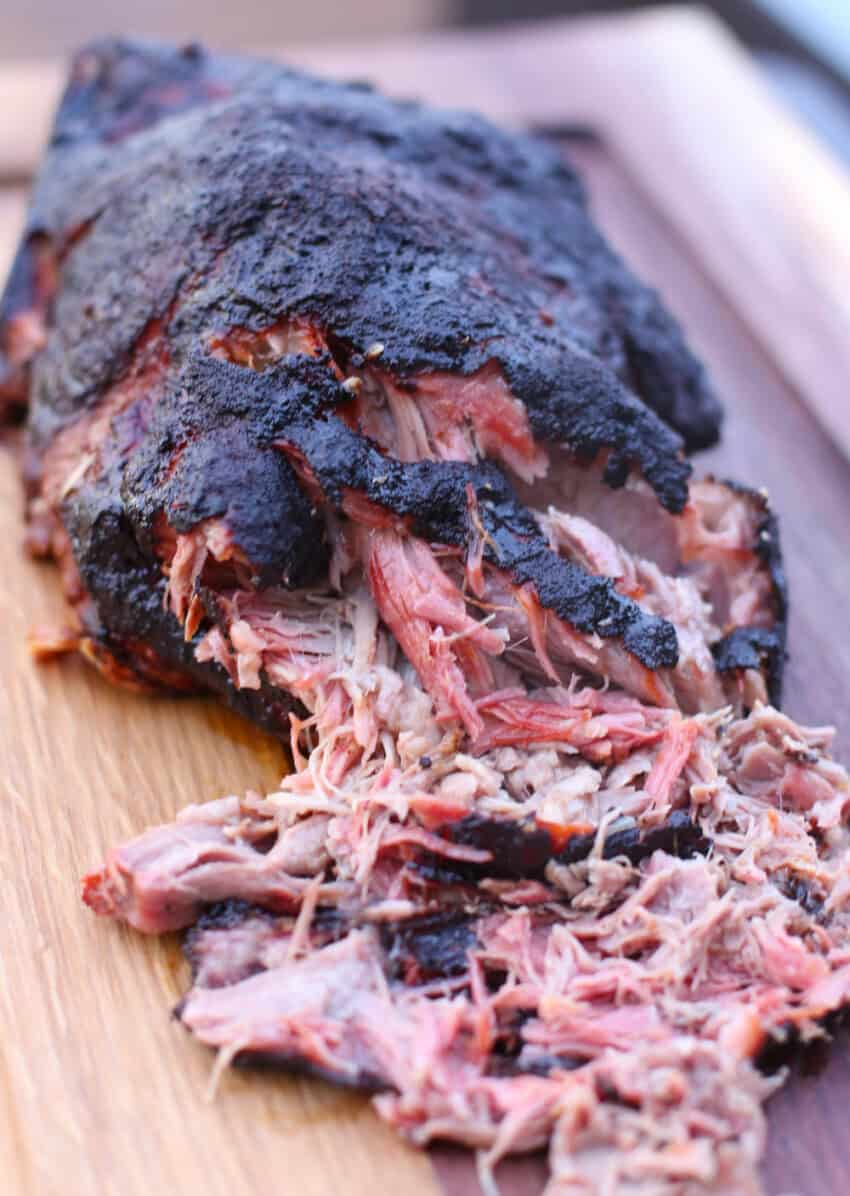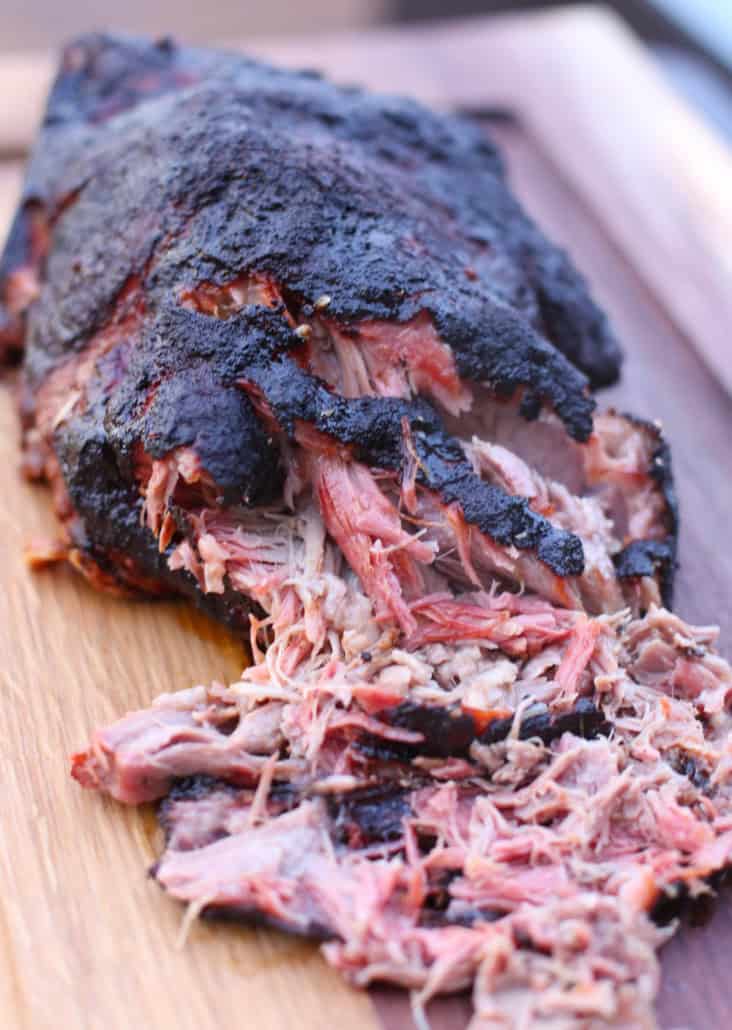 The Most Amazing Pork Shoulder Recipe
Now that you are equipped with the cooking info you need, you will need a recipe!
I highly recommend hopping over to our Smoked Pork Shoulder Recipe. My husband has spent years fine-tuning it and it is truly better than any other pulled pork recipe I've ever had.