Science Birthday Party: Blow Up That Balloon Experiment
This post may contain affiliate or sponsored links. Please read our disclosure policy.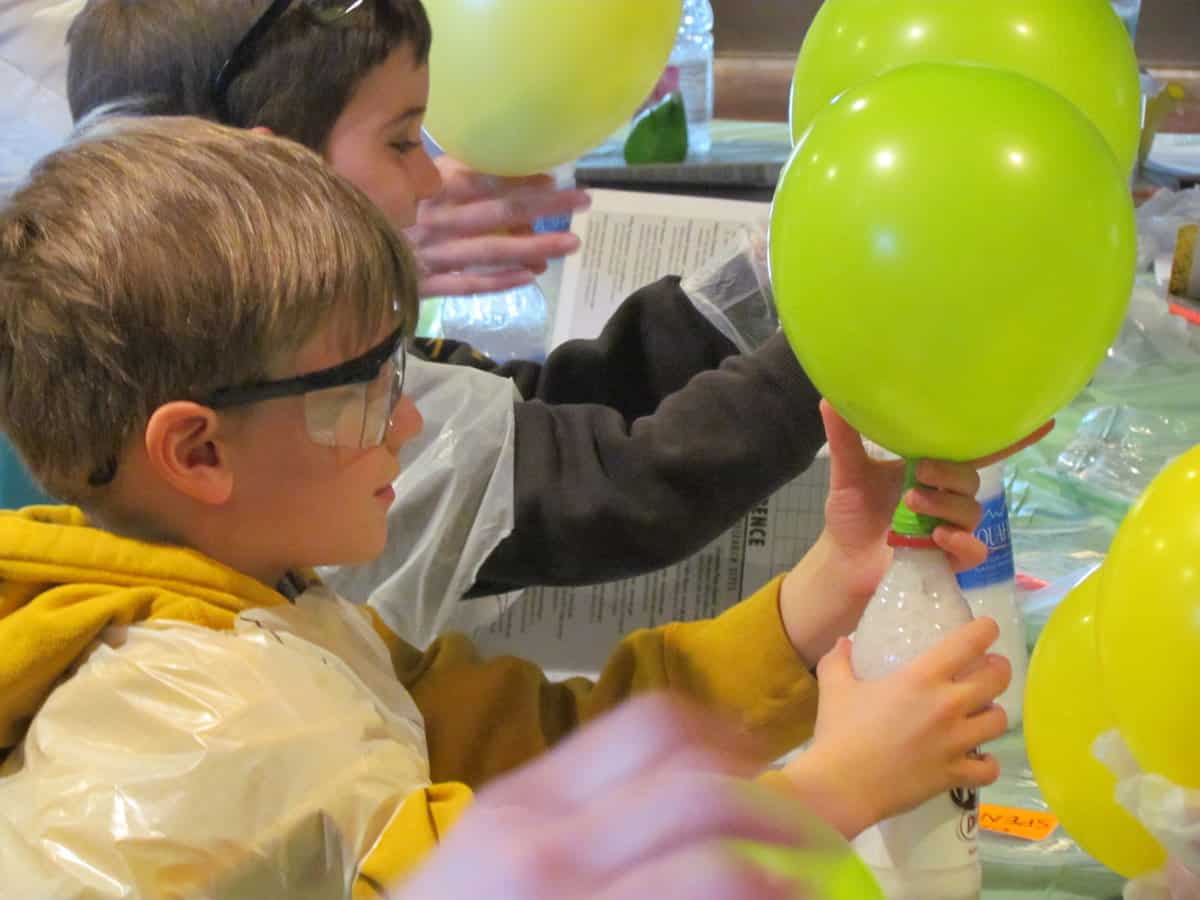 As I've mentioned in Easy and Cheap Science Birthday Party: A Complete Guide, we did three different hands-on science experiments for my son's 7th Science Birthday Party. All three worked well and were a huge hit with the kids (check out Experiment #2 and Experiment #3.)
The first experiment we did was called Blow Up That Balloon. A chemical reaction is created in a water bottle which results in a balloon being blown up before the kids' eyes. They were WOWED by it for sure.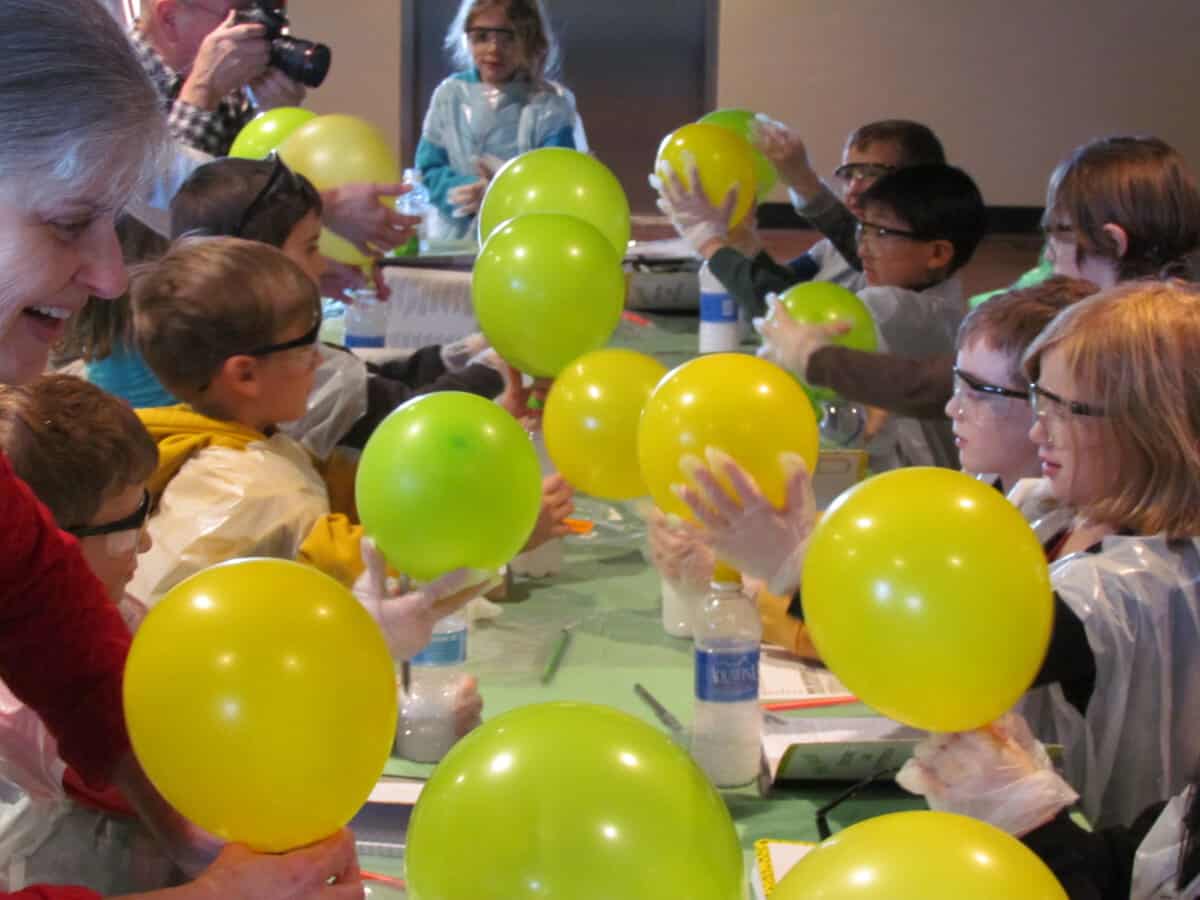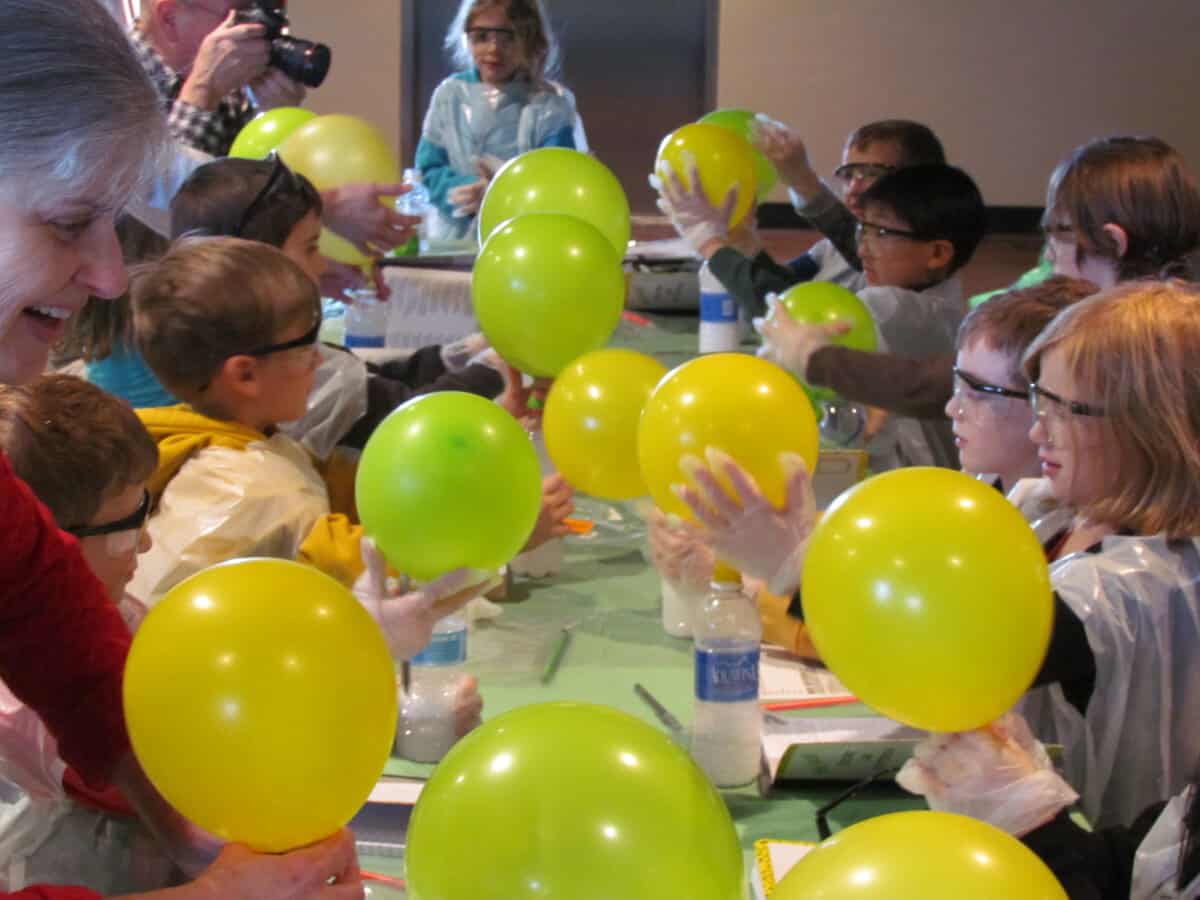 Before passing out the supplies, I explained to the kids that the vinegar is an acid–so it tastes sour–and the baking soda is a base. I asked: What do you think might happen when we dump the baking soda into the vinegar, if there is a balloon on the top of their bottle?
Then, I had them write down or draw a picture of their hypothesis for this experiment in their Science Lab Notebook. After the experiment, while we cleaned up, the little scientists recorded what actually happened. I loved watching their young scientist brains at work!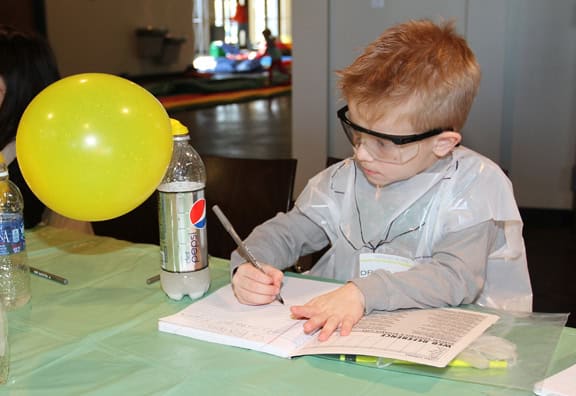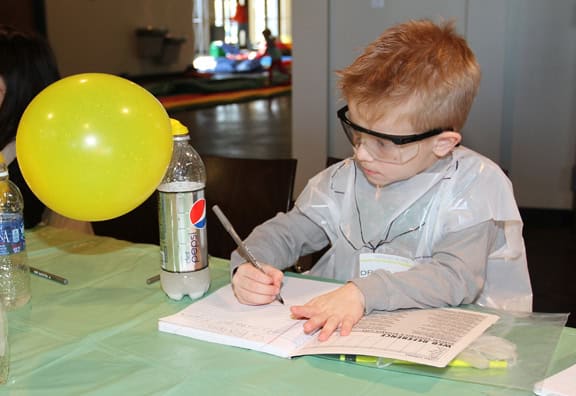 Here's how to do your own Blow Up That Balloon Experiment:
Supplies:

baking soda
balloons
empty water bottles
white/distilled vinegar
a funnel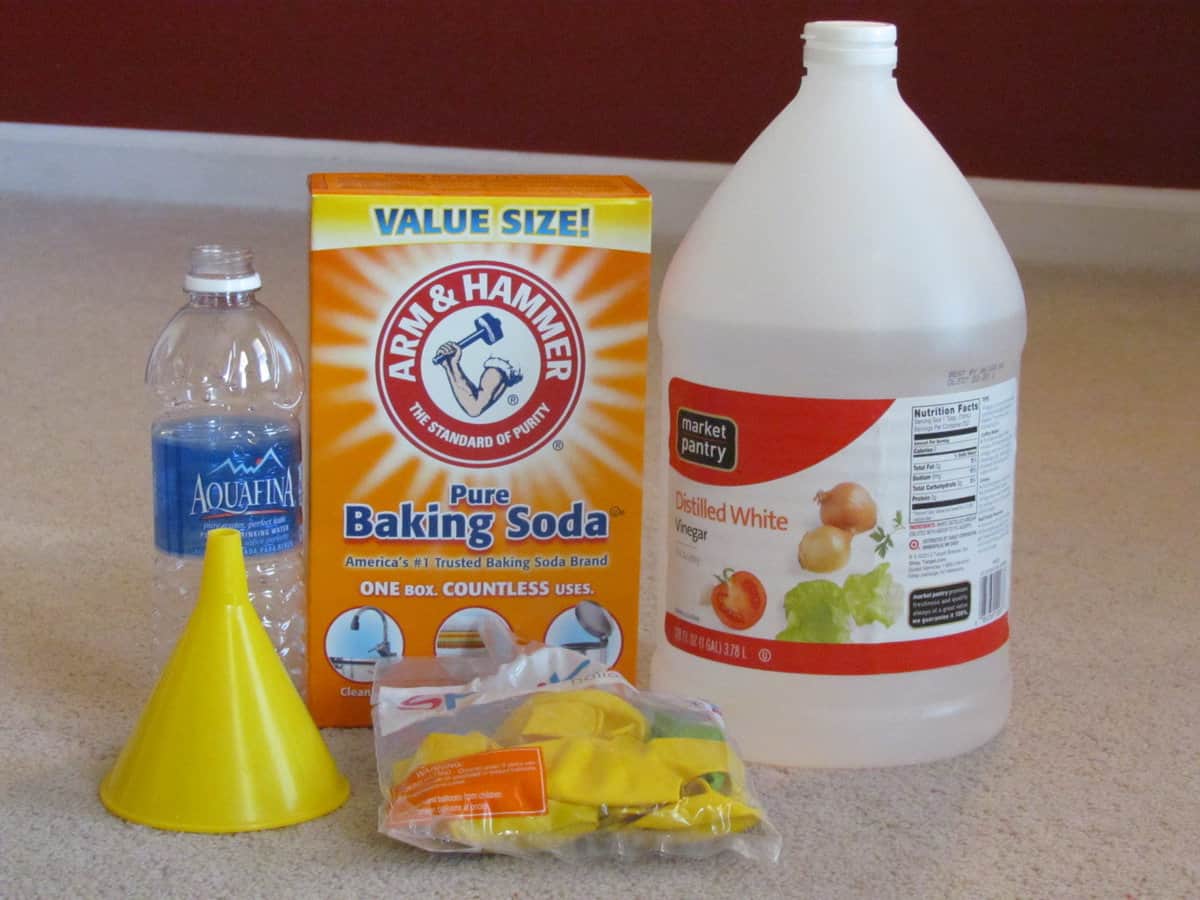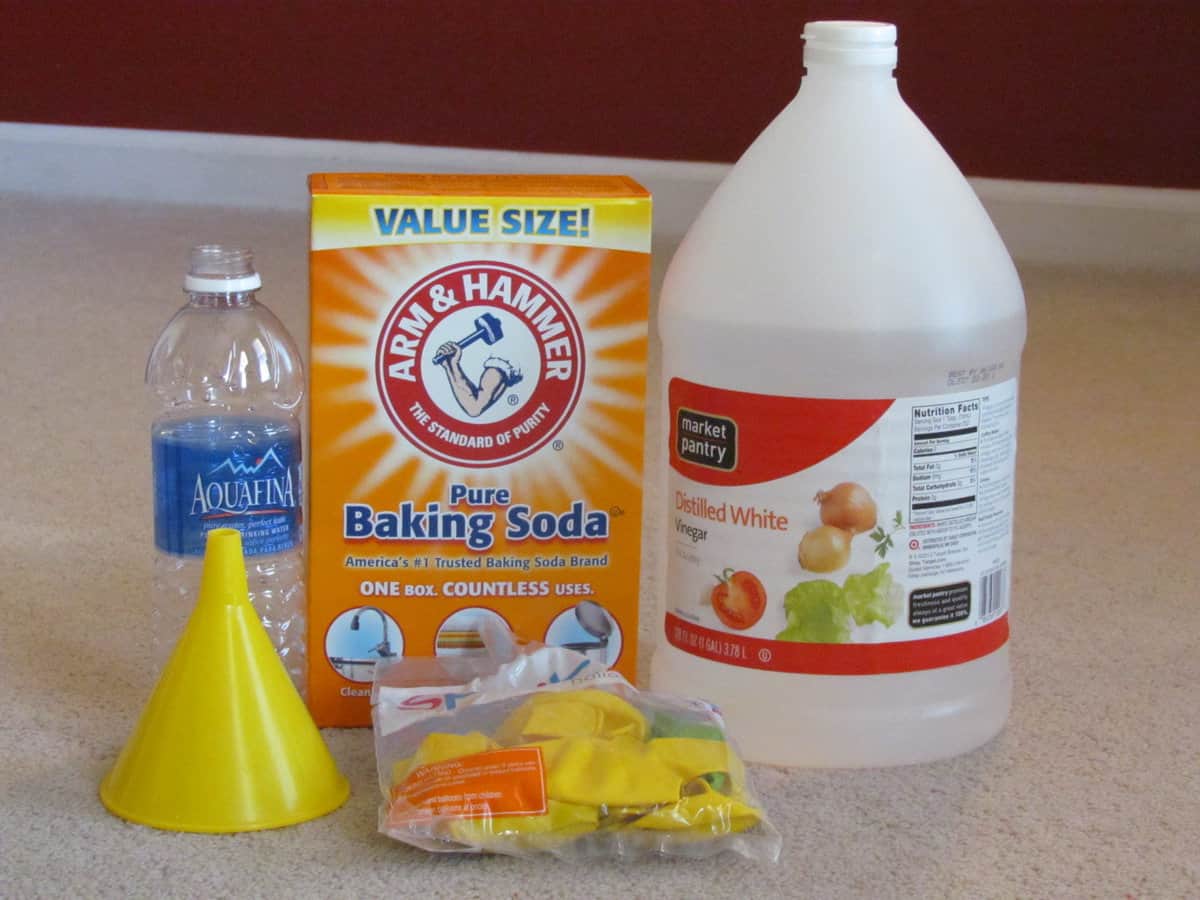 Set Up: Cover the table with plastic table cloth for easy clean up. Tip: My mom suggested next time that we double cover the table and then rip off the top layer after experiments were done. Then, we'd have a fresh covering for snack time at the end.
Directions:
1. Use the funnel to prefill each balloon with about 2-3 tablespoons of baking soda. I just eyeballed it, because it's hard to mess up. The balloon should be filled about halfway.
2. Then use the funnel to prefill each water bottle about 1/3 of the way full with vinegar. Again, it doesn't have to be precise.
3. Carefully wrap the end of the balloon around the mouth of the water bottle, being careful not to dump any of the baking soda out into the bottle. Make sure the balloon is tightly around the bottle mouth.
4. When everyone is ready, have the kids dump the baking soda into the bottle. Then, watch as the chemical reaction occurs, releasing gas and filling the balloons.
Need more Science Birthday Party ideas? Check out this post for the entire plan.
Cheap Science Party Signs, Name Tags & More
Last but not least, save more time and money with our easy and cheap decorations for the doors and walls of your party locale, plus official name tags and Secret Lab Notebook covers. Our Science Party Pack is only $4.99. Upon purchase, you will receive a download that includes these PDF files that you can print again and again:
Secret Lab Notebook front cover (8 1/2 x 11) – Learn more about how to use these HERE.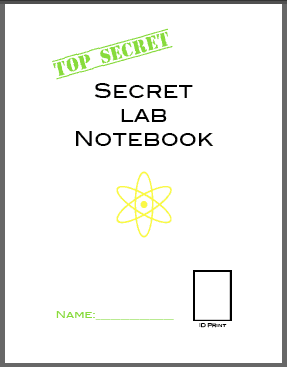 Official Access Name Tags – Use inside clip-on name badges like these, print on these Avery labels, or simply print on card stock and use safety pins to attach to shirts.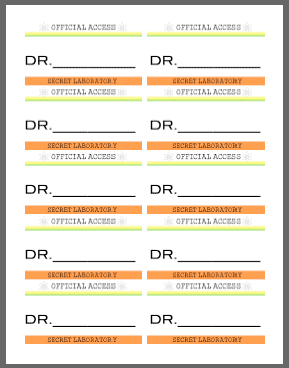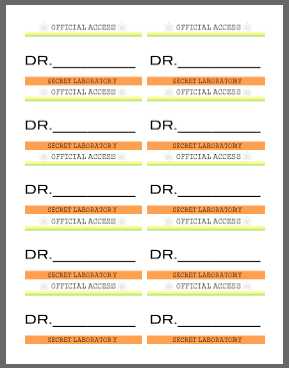 Science Laboratory sign (8 1/2 x 11)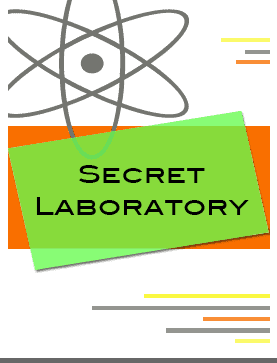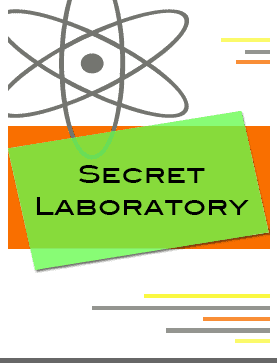 Atomic Waste sign (8 1/2 x 11)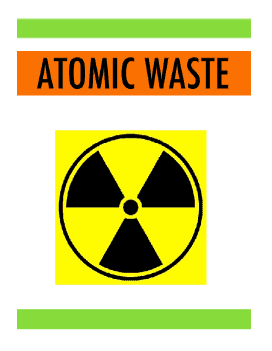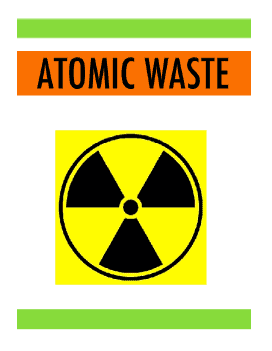 Biohazard sign (8 1/2 x 11)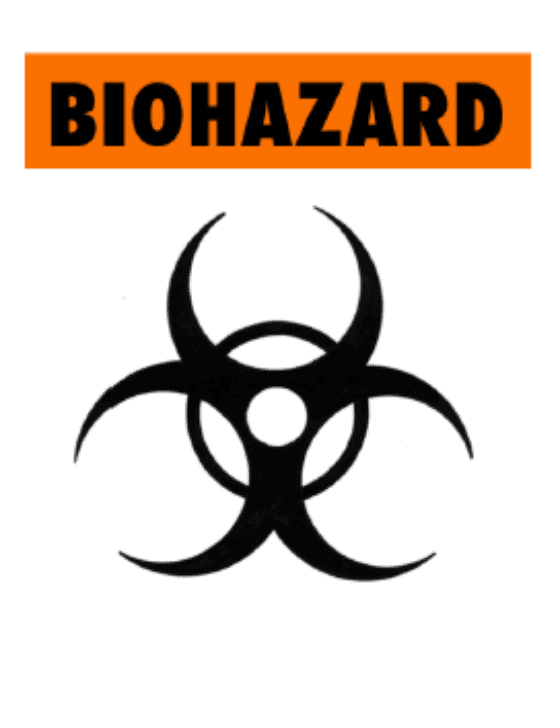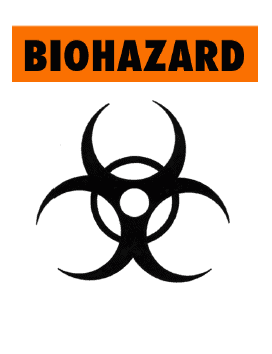 Enter at Your Own Risk sign (8 1/2 x 11)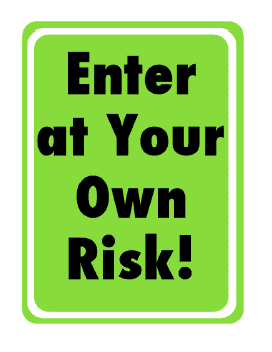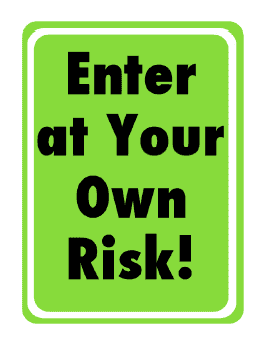 Caution: Lab Test Underway sign (8 1/2 x 11)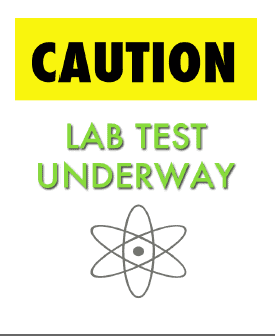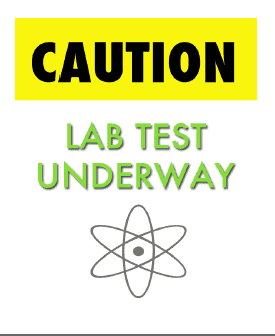 Print each of these as many times as you like so that you can cover your walls, tables, and doors with themed Science lab signs. What a deal!
Purchase our cheap Science Party Pack (only $4.99) now!