Cinnamon toast is pretty hard to screw up.
I mean it's just a combination of cinnamon, sugar and butter on bread. Not much skill to it, right?
WRONG.
You're all wrong.
There is a fabulous, beautiful, unbelievable, life-changing way to make cinnamon toast that you must know about. For 30 years of my life, I missed out on this goodness, but in the meantime, we are making up for it. My husband and kids have no objections either.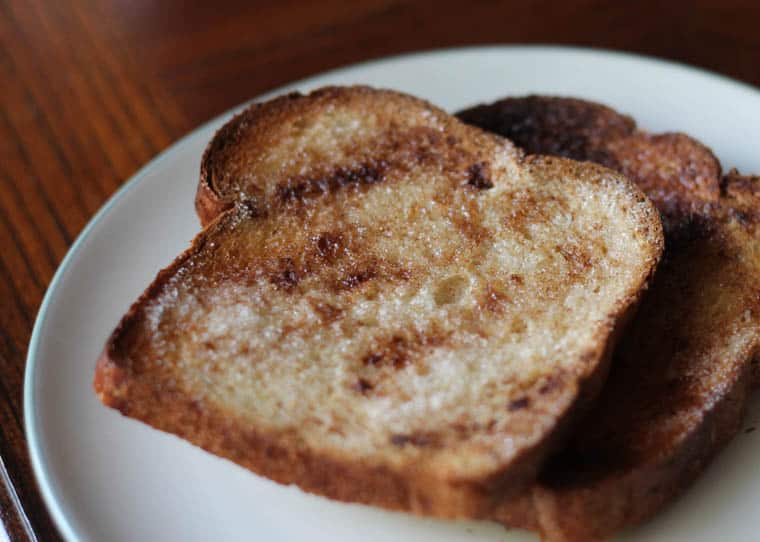 In fact, we almost have to buy two loaves of bread a week since we seem to make this type of cinnamon toast almost twice a week. This, in addition to our discovery of eggs in a hole, is cleaning out our bread supply fast.
Are you ready to change your cinnamon toasting experience for the rest of your life? (Can you tell I'm in a dramatic mood?)
Deep breath. Here we go.
1. Generously butter your bread.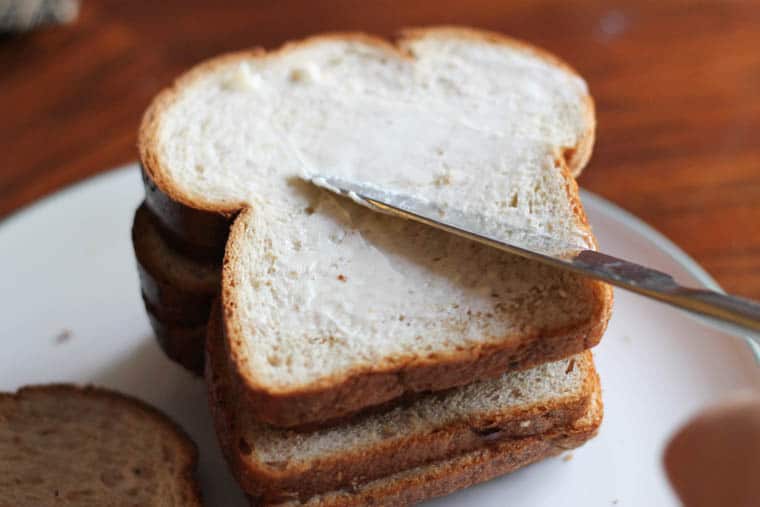 The key to this method is the butter. A generous amount of butter. Reason is, when you broil the toast in the oven, the butter creates a slightly crispy-caramelized-rich tasting crust. If you skimp on the butter, this recipe will be lacking the goodness I am making such a big deal about.
Spread about 1 tablespoon of softened butter all over the slice of bread.
2. Sprinkle about 1/2 teaspoon of sugar on top of your butter.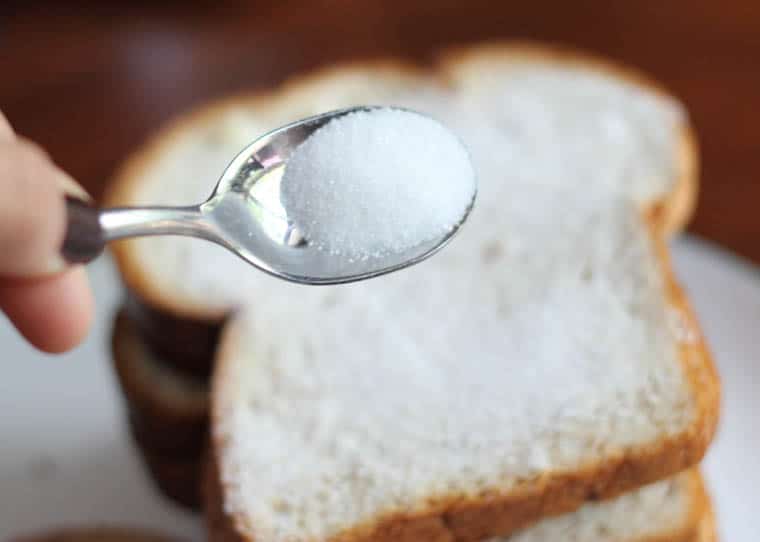 3. Sprinkle on a touch of cinnamon.
I can taste the goodness now.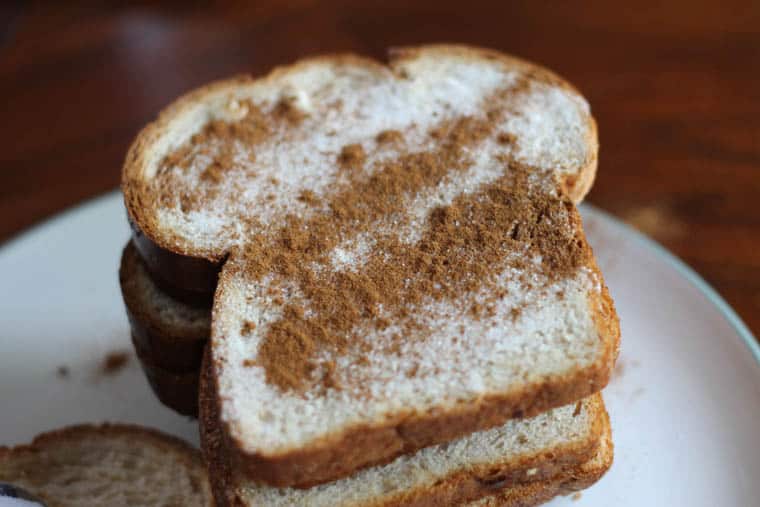 4. Broil your toast.
Yes, seriously. Broil it.
Put your prepared toast in your oven and turn the broiler on high. (Do not preheat or your toast will cook too fast!) After about 2-3 minutes, depending on your oven, the butter will start to bubble a lot and the edges of your toast will start to turn brown. Using tongs, remove the toast when it is toasted to your liking. Just don't overdue it or you will have charred that delicious butter.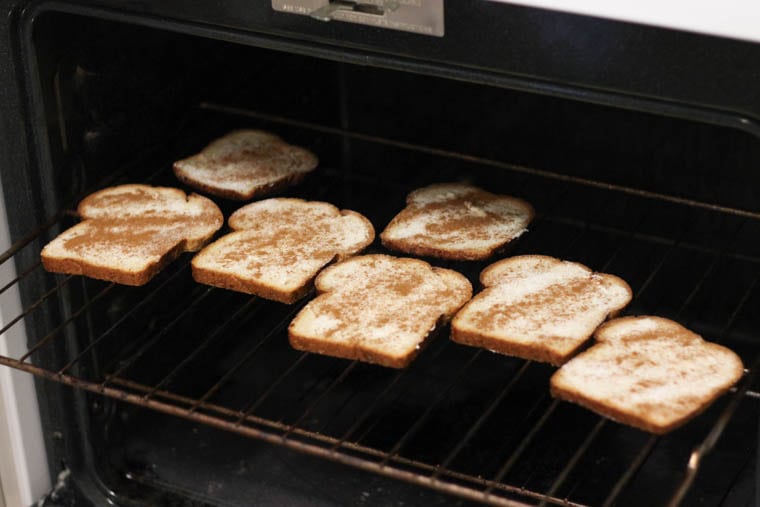 Oh my heavens, get ready.
You'll never go back to your old ways.
You're welcome.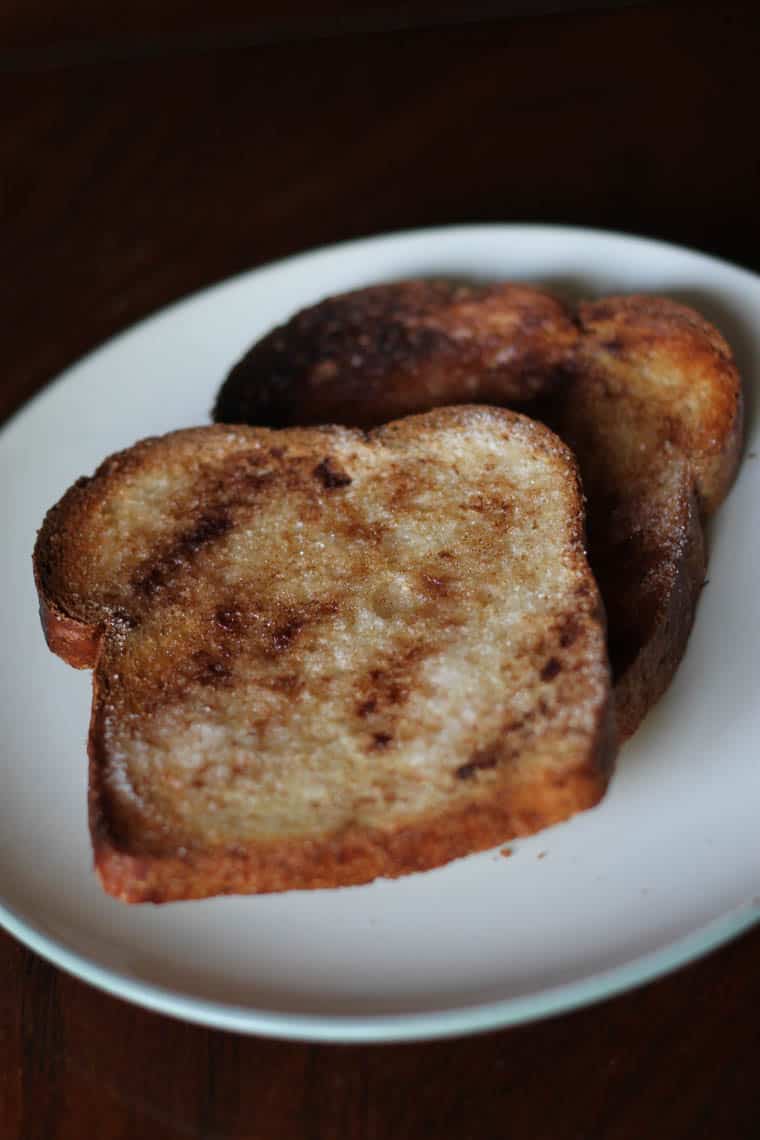 Make sure to check out other delicious breakfast recipes we have in our recipe index. Yum!
Print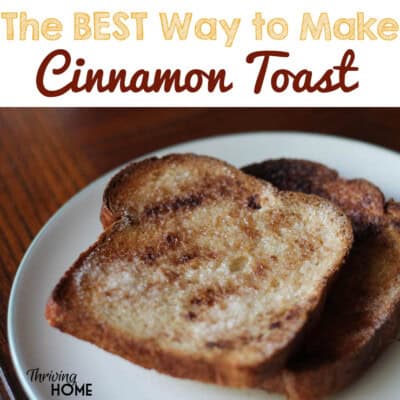 By Far, The BEST Way to Make Cinnamon Toast
Author:

Prep Time:

2 mins

Cook Time:

3 mins

Total Time:

5 mins

Yield:

4

1

x
---
Description
Once you try the broil method for cinnamon and sugar toast, you will never eat it any other way again! A few simple steps and you're in for the treat of your life.
---
Ingredients
4

slices bread

4 tablespoon

s butter, softened

2 teaspoon

s sugar
Dash of cinnamon
---
Instructions
Generously butter your bread with about 1 tablespoon of softened butter.
Sprinkle about 1/2 teaspoon of sugar on top of your butter followed by a touch of cinnamon.
Broil the toast – it will take approximately 2-3 minutes to melt the butter, sugar, and cinnamon.