We have tested hundreds of recipes for the Instant Pot for our cookbook, From Freezer to Cooker (Jan 2020). During that time, we have honed in on the best timing and methods for cooking different types of meals in the Instant Pot. We are excited to share this valuable information with you today!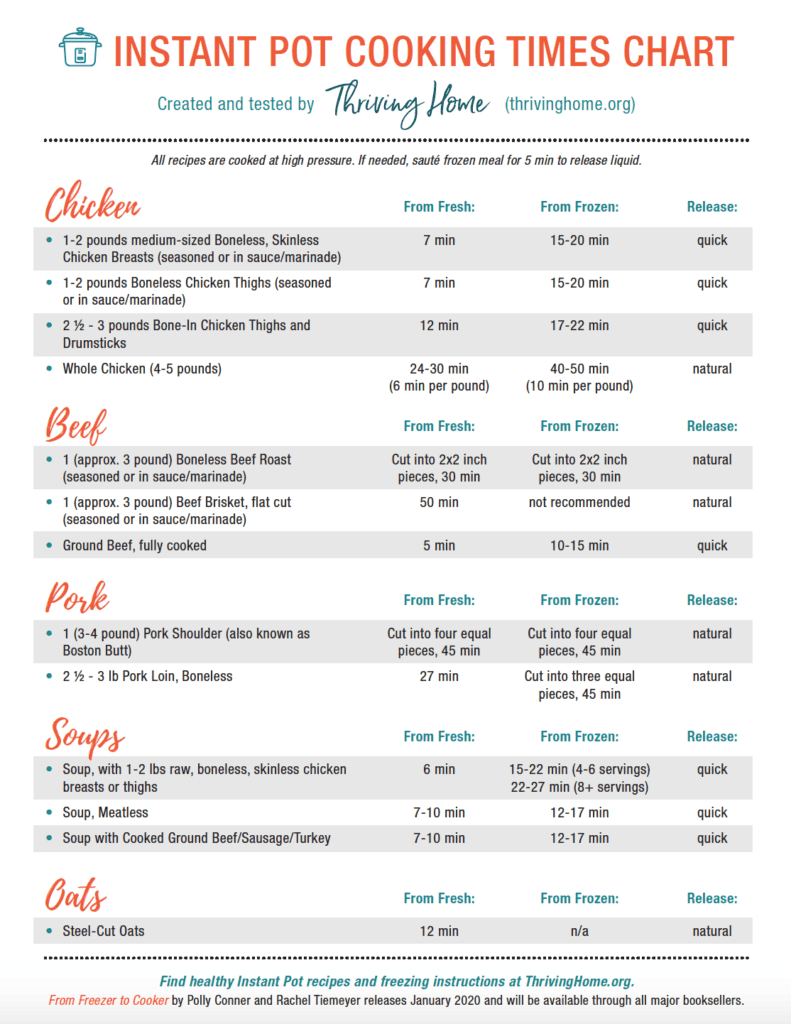 A few important reminders about cooking freezer meals in the Instant Pot:
Make sure to read our post about how to prepare and cook freezer meals in the Instant Pot.
In order for the 6 quart Instant Pot to work, it needs a minimum of 1 cup of liquid. If you have an 8 quart Instant Pot, it needs at least 1.5 cups of liquid.
Do not stack meat when freezing meals for the Instant Pot. This is especially true when it comes to chicken.
Use a meat thermometer like the one we recommend here to determine doneness.
You'll find that this is not an exhaustive list of cooking times. We have narrowed it down to types of recipes that we cook the most often and that will be used in our forthcoming cookbook.