This post may contain affiliate or sponsored links. Please read our disclosure policy.
Looking for ways to make Thanksgiving a bit more fun? Use this free Thanksgiving Bingo printable to bring some extra excitement to your Thanksgiving gathering. Our one-of-a-kind design includes 18 Bingo cards plus materials to make it easy for the facilitator.
And it's all FREE! A great game for class parties, small groups, or to do with the family at home!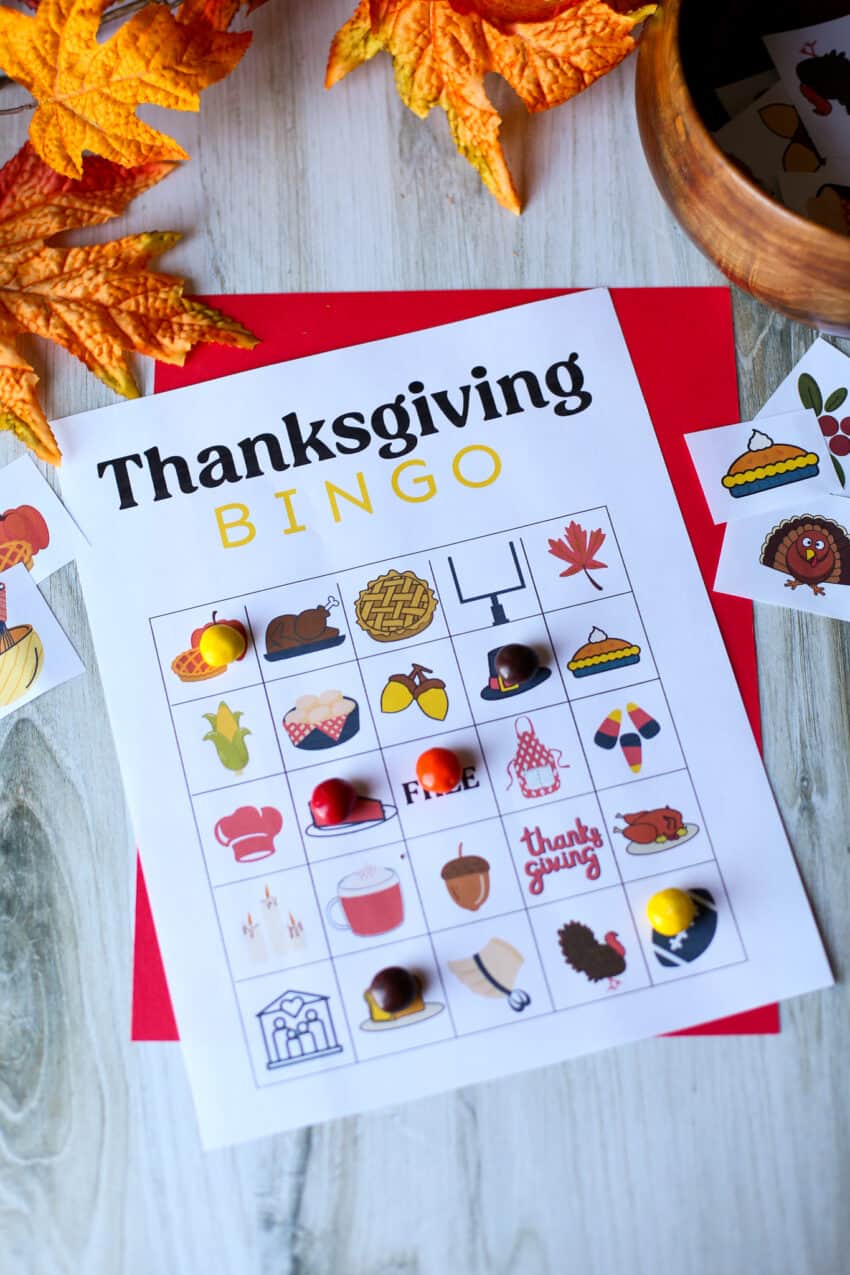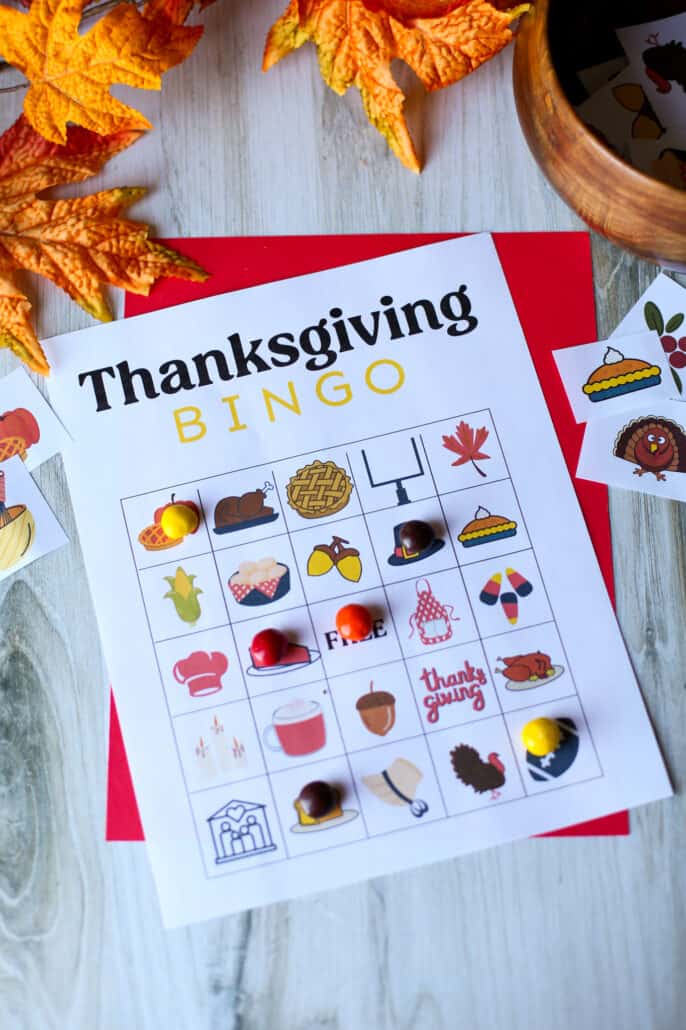 Thanksgiving Fun Alert!
I've learned that no matter the age, kids love Bingo!
Since we have gobs of Thanksgiving Crafts and Halloween Bingo already, we knew we needed to create a Thanksgiving-themed version of Bingo. The good news is… it's FREE!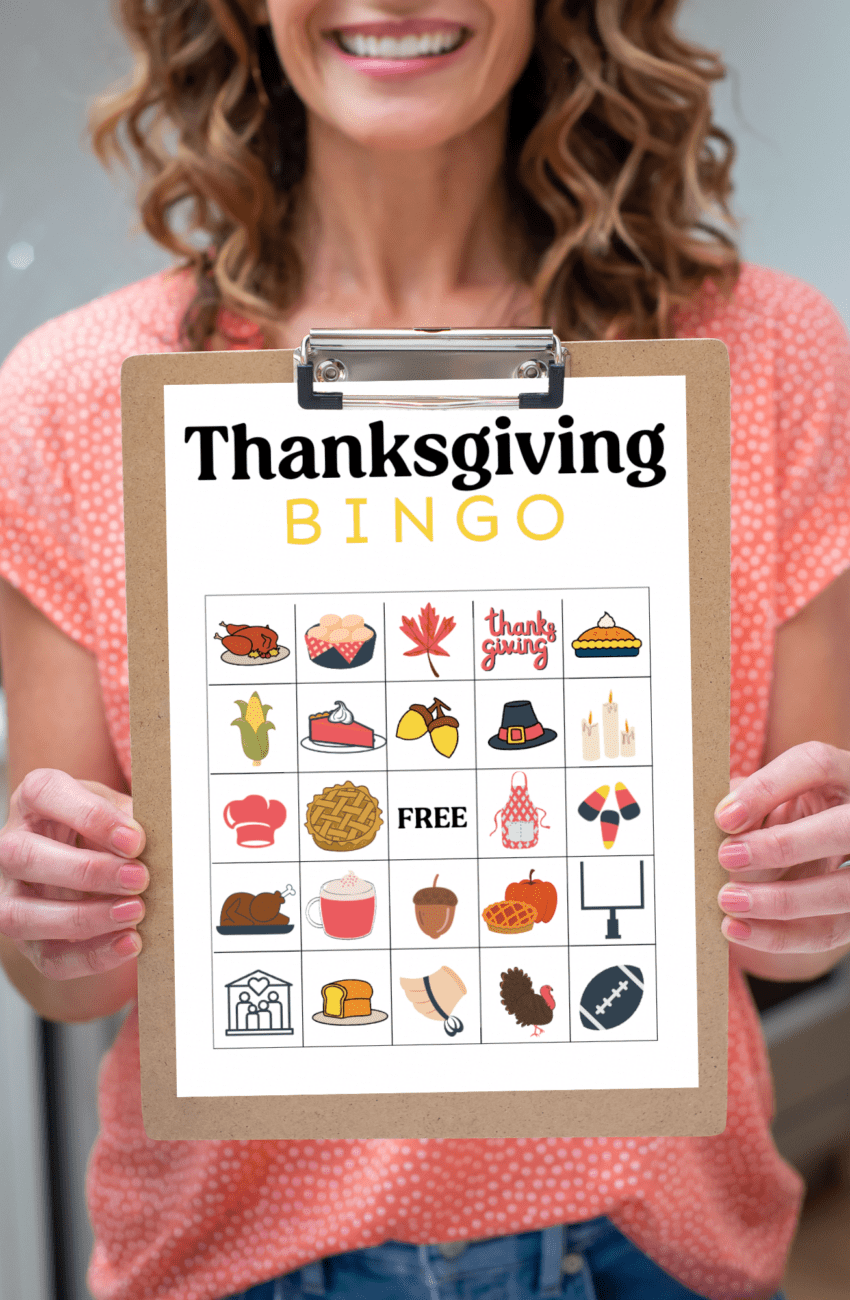 Download, Print, & Play!
Free Thanksgiving Bingo Game
What's Included in the Thanksgiving Bingo Printable?
We wanted to make this a game that is easy to do in classrooms so we included LOTS of playing cards. Here is what will come in the free 21 page printable:
Instructions for the facilitator
Two pages of all the images included in the game. These will be what the facilitator cuts up, draws, and calls out. The images are enlarged so kids can easily see them.
18 Bingo cards. Every card is unique.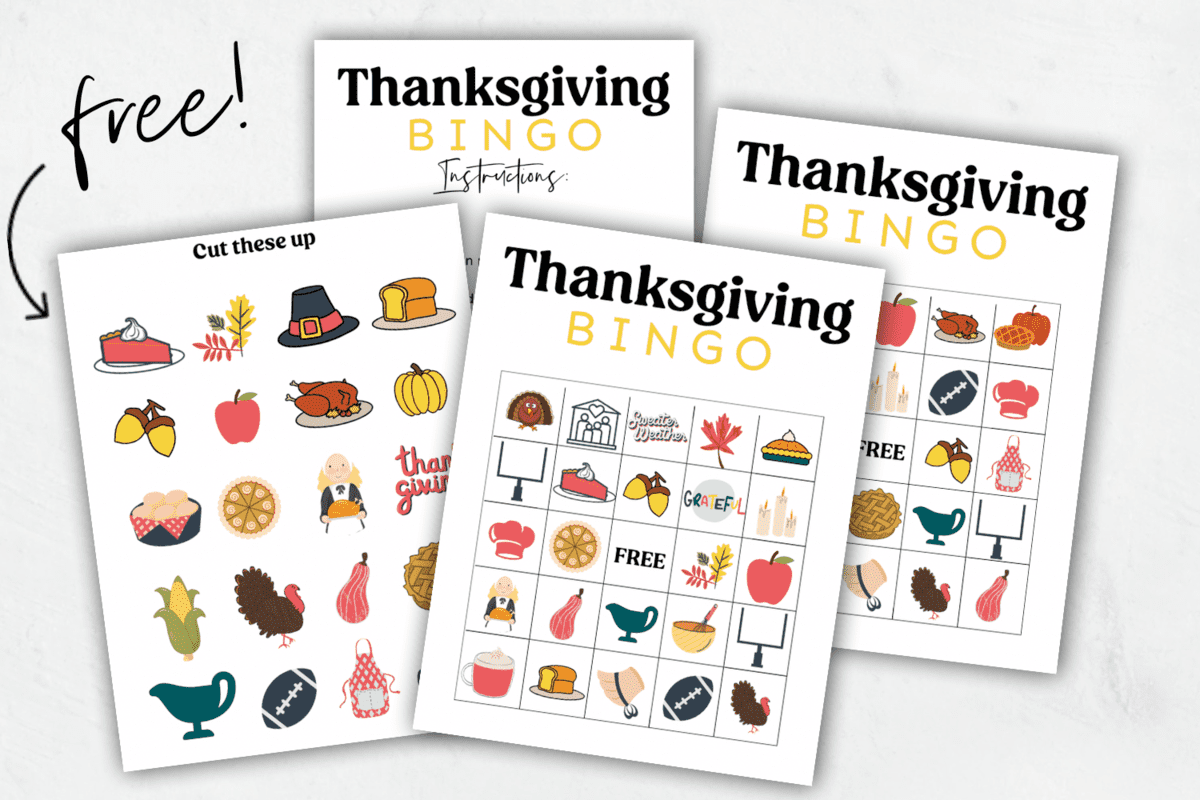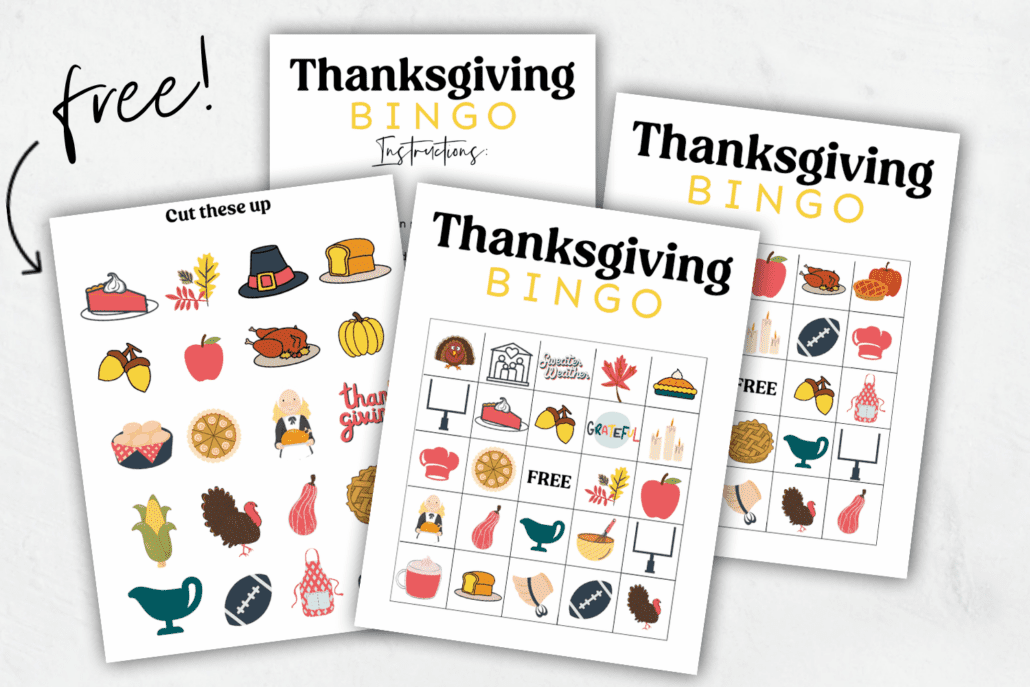 How to Play Thanksgiving Bingo
Cut out each item from pages 2 and 3 in the printable. These will be what the facilitator draws and calls out. Place them in a bowl or bag.
Distribute 1 card to each player and provide place markers (pieces of paper, candy corn, etc.)
Draw and announce one item at a time. Show picture of image to help kids.
Five in a row wins, including diagonally.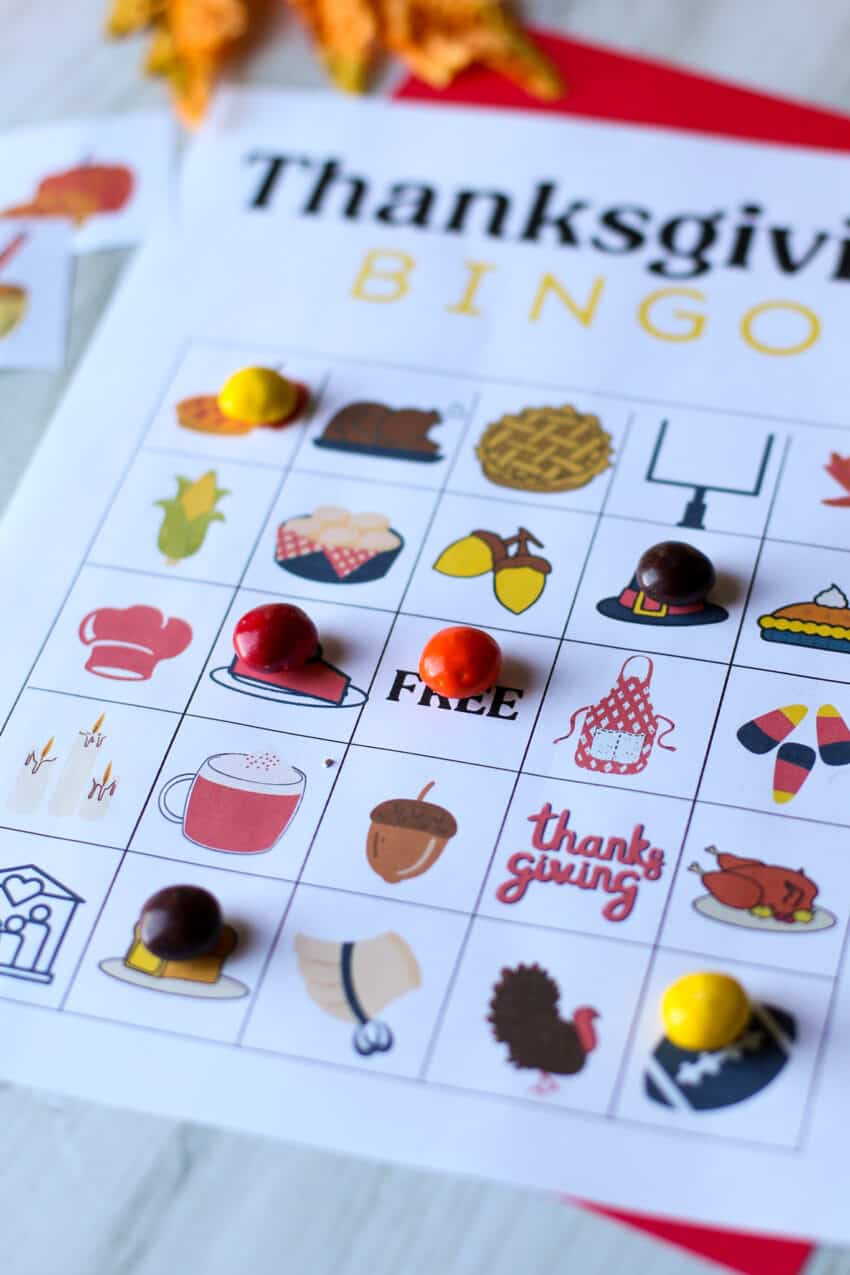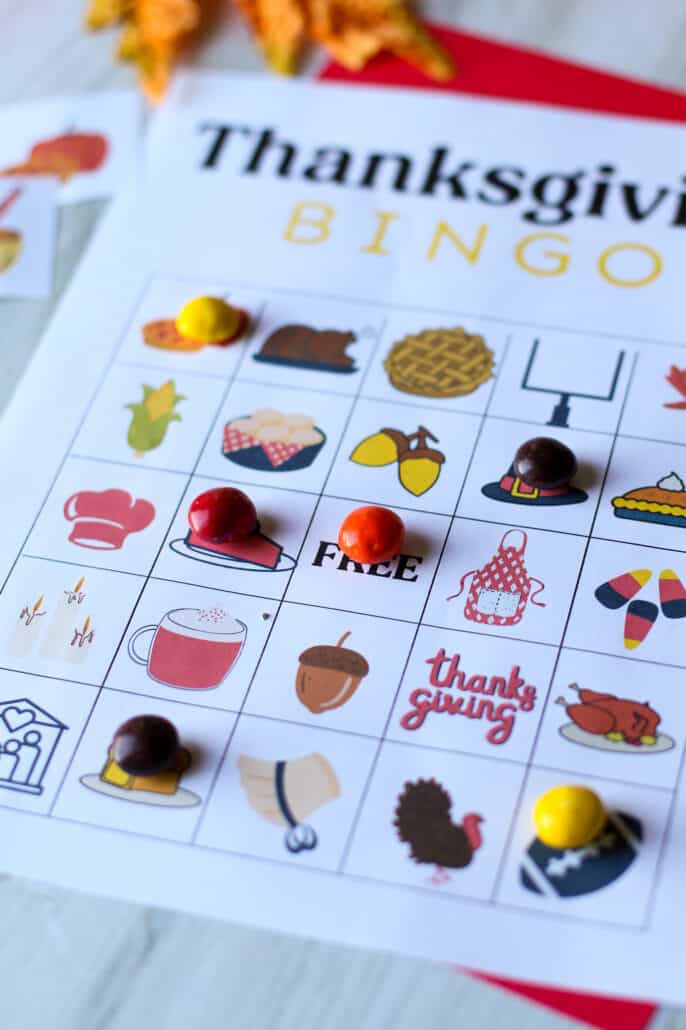 Fun Ideas for Place Markers
Thanksgiving is a festive holiday, so have a little fun with the place markers kids use. Here are some ideas:
Tips to Make Thanksgiving Bingo Extra Fun
Use fun place markers. Ideas mentioned above!
Have the winner be the facilitator for the next round. This is motivating for the kids!
Keep the prize a surprise. Put prizes in brown paper bags and have them open the prize in front of the group. Check out the dollar store for funny gag prizes.
Have the facilitator wear a Turkey hat!
Have kids switch cards around in between rounds. For some reason they like this.
Have more than one winner. Don't stop the game right when someone calls Bingo. Let the game keeping playing out for a few more rounds.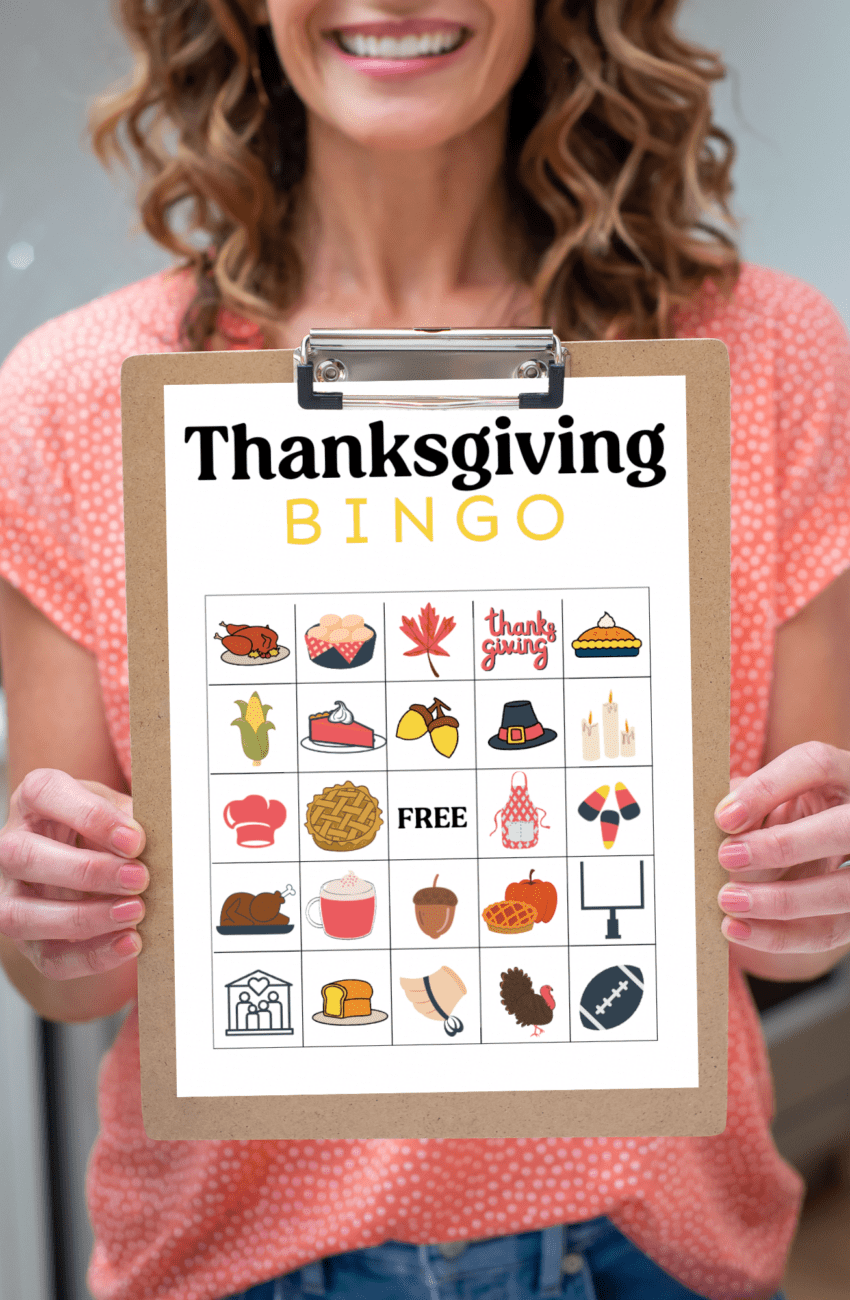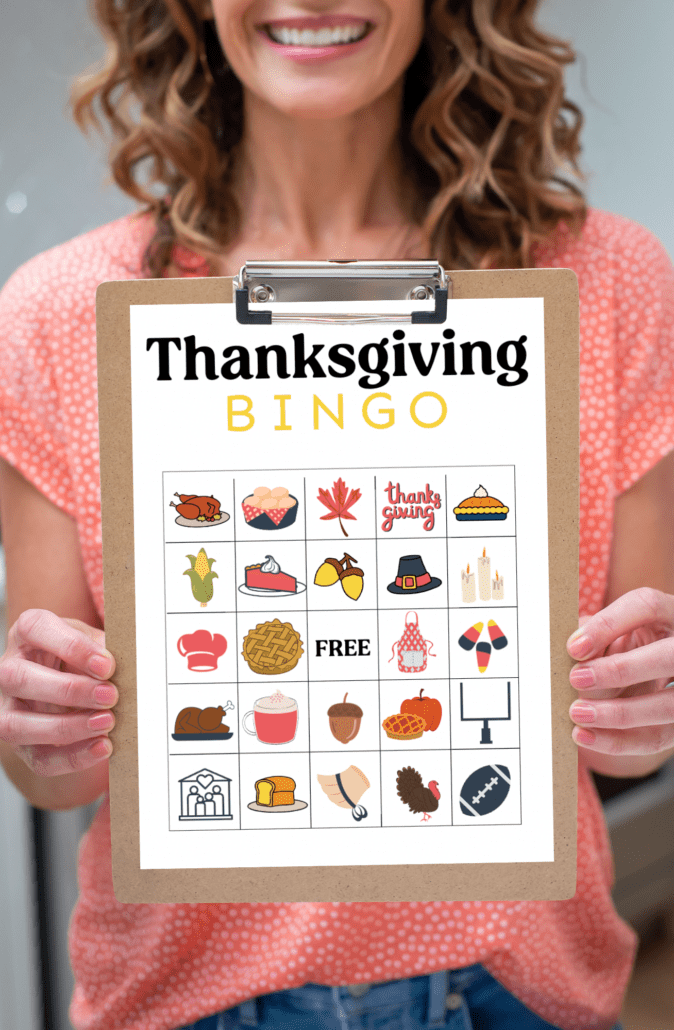 More Thanksgiving Content You Might Like