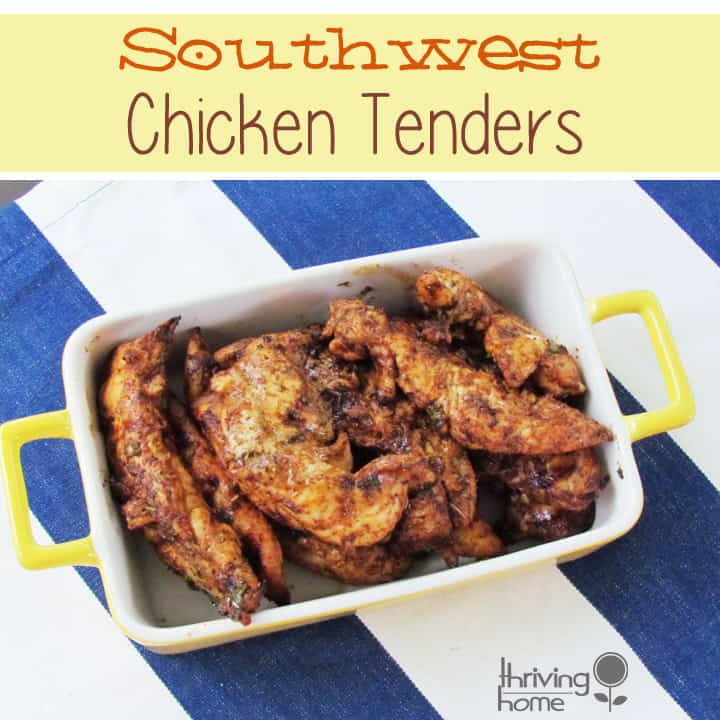 Here's a great recipe to try this grilling season.
These Southwest Chicken Tenders take main stage in the Southwest Chicken and Bacon Wraps. We've learned, though, that they are delicious on their own, in the Cobb Salad, or on a chicken sandwich.
As a mom of three younger kids, what I love about this marinade is that it's so very flavorful but not too spicy. They are a home run with all ages.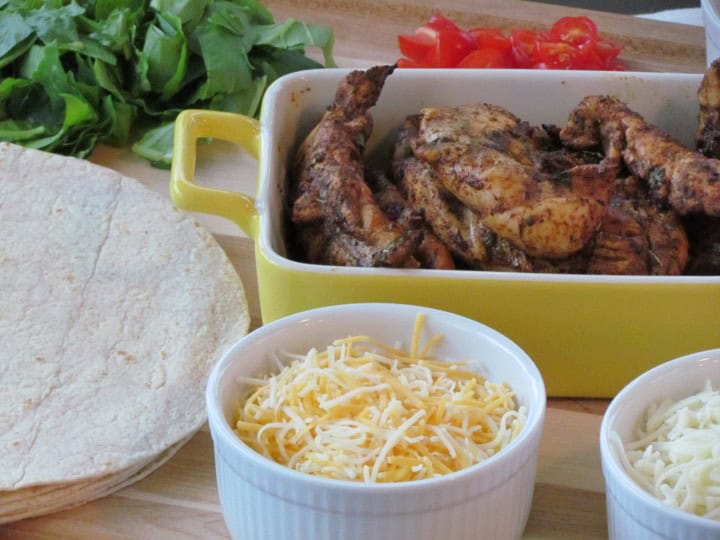 Southwest Chicken Tenders
Ingredients
⅔ cup olive oil
⅓ cup vinegar
2 tablespoon chopped fresh cilantro or parsley
4 teaspoons chili powder
2 teaspoons garlic powder
2 teaspoon Italian seasoning
1 teaspoon ground cumin
1 teaspoon salt
½ teaspoon black pepper, ground
1½ lbs chicken tenders (or 4 boneless chicken breasts)
Instructions
1) Combine all ingredients except the chicken tenders in a large zip top bag and shake. Add chicken tenders and shake again. Place bag in a dish and set in the refrigerator. Let chicken marinate for an hour or two, occasionally turning the bag to evenly distribute the marinade.
2) Grill chicken tenders over medium-high heat for about 4 minutes per side. Chicken is done when you cut into it and there is no more pink. Do not overcook.
You might also like...