10 Ways to Cultivate Grateful Hearts in Your Kids
Updated: 9/8/22
This post may contain affiliate or sponsored links. Please read our disclosure policy.
Cultivating gratefulness and fighting against entitlement is a constant battle in our hearts and in our home. Here are 10 ways we're trying to help our kids be more thankful and content with what they have. (I need reminders, too!)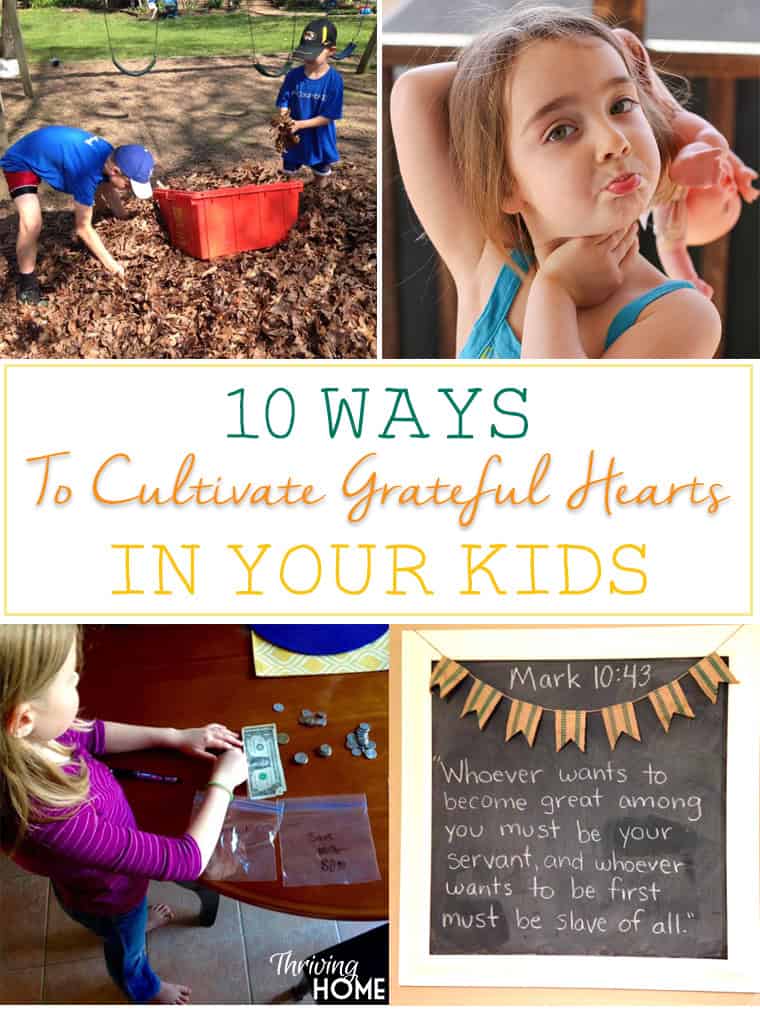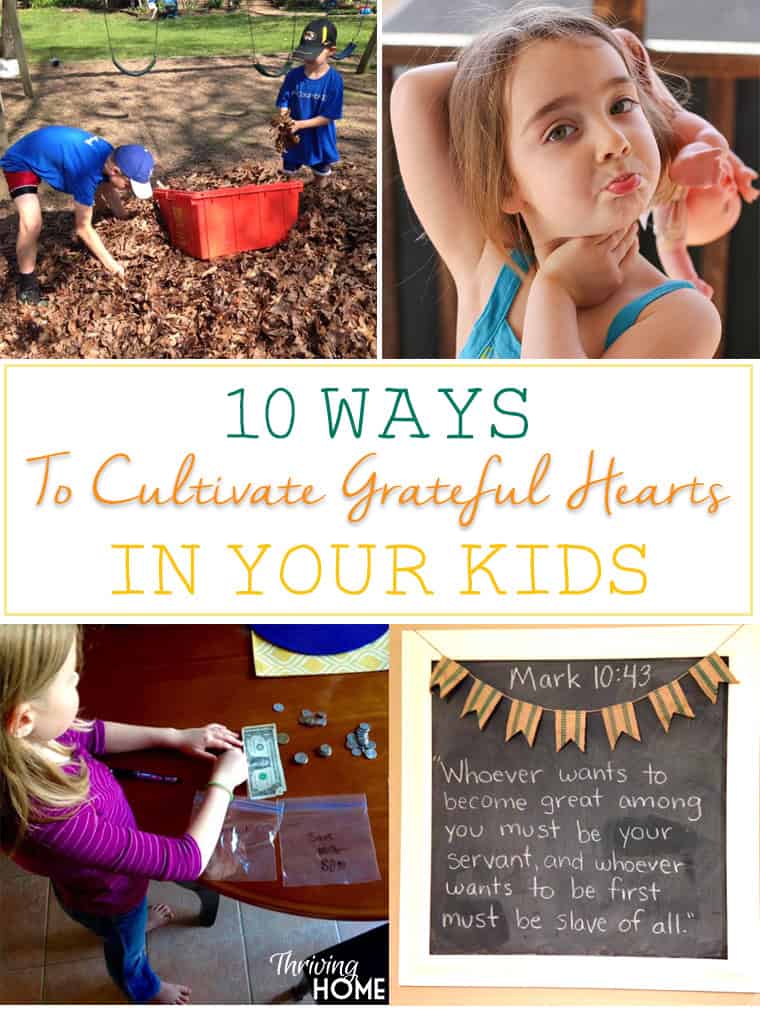 Yesterday I shared a bit of our parenting struggles as of late (read: entitlement!) and wrote a review of the outstanding parenting book called Raising Grateful Kids in an Entitled World by Kristen Welch. While immersed in the book, I began implementing several of her ideas and writing down some of my own to try in our home. I'd love for you to join me on this parenting path to giving our children "life's biggest 'yes'", as Welch so aptly puts it.
Here are 10 ways I am trying to cultivate less entitlement and more gratefulness in our home:
Note: We are a participant in the Amazon Services LLC Associates Program, an affiliate advertising program designed to provide a means for us to earn fees by linking to Amazon.com and affiliated sites. Read our full disclosure policy here.
1. Provide a way for your children to earn money. Then, teach them the 10/10/80 concept. Give away 10%, save 10%, and use the rest for spending. My kids just got their first job (hanging coupons on doors) and they are excited to give money at church and save money for the first time ever. Plus, they are learning the value of hard work and not just holding out their hand to mom for more.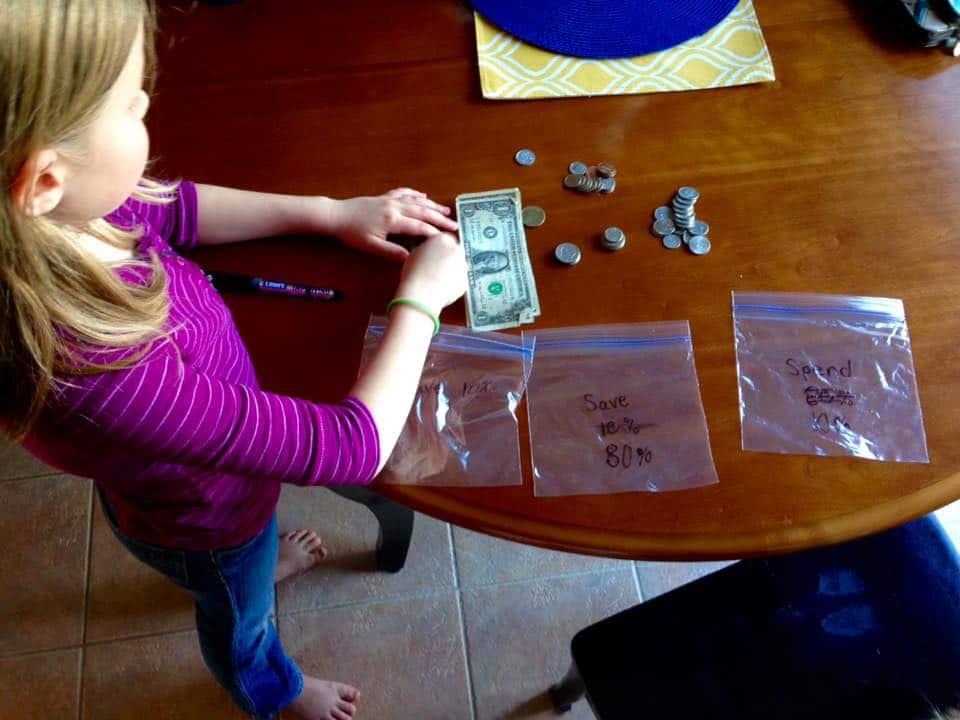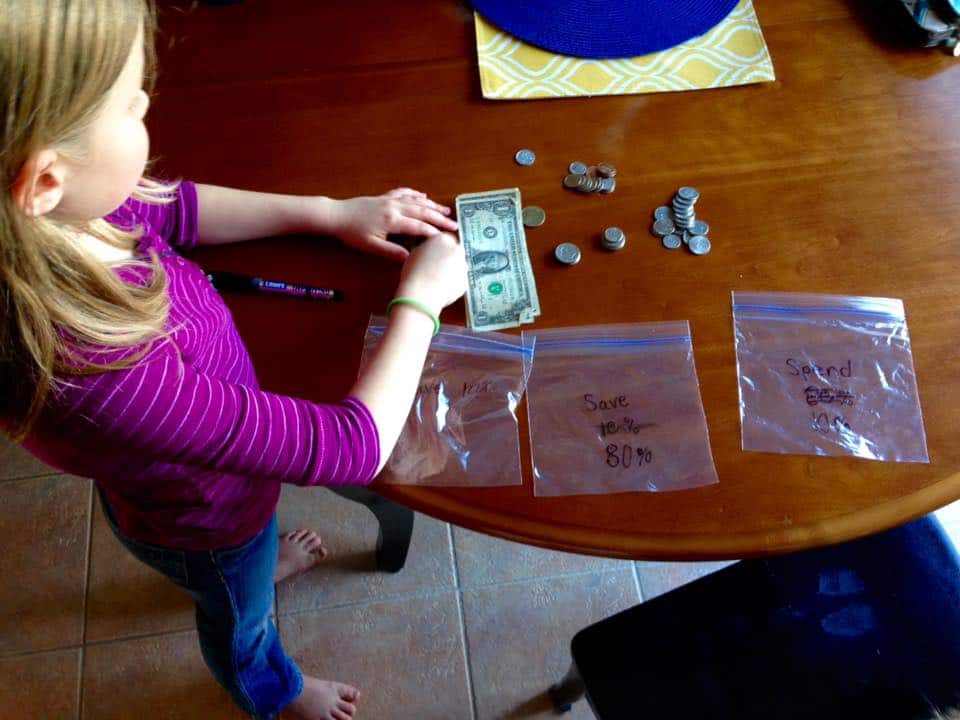 2. Keep a family journal at the dinner table. Use it to write down or draw (for non-readers) prayer requests and things your family is thankful to God for.
3. Teach your kids to take responsibility around the house to serve the family. Ideas: fold laundry, dinner prep, take out trash. Here's a chore chart I put together a few years ago for my younger kids. It's changed over the years for us. This summer I'm adding in folding and putting away laundry. I might start paying them a small allowance, too. (Update: Here's what we do with our 8, 10, and 12-year-olds now.)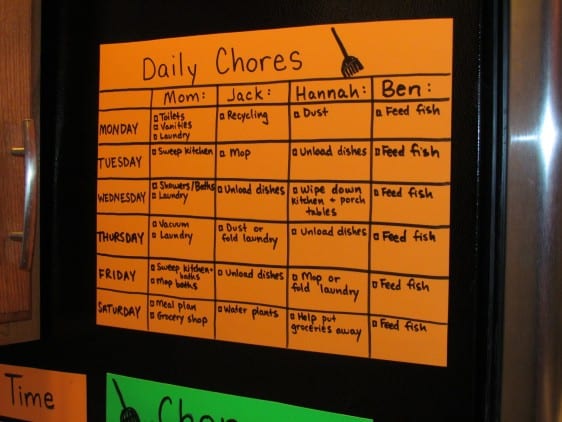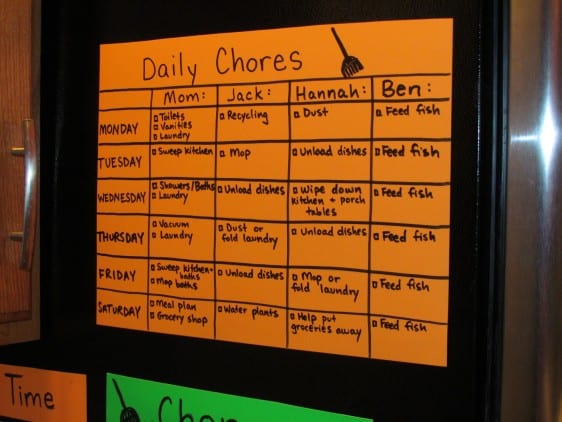 4. Watch The Wild Brothers, an excellent video series about a missionary family in Indonesia. We LOVED them. Use the family discussion guide in each DVD. You can purchase these on seedsfamilyworship.com. Watch this video to learn more about them:
5. Encourage an older child to lead a family devotional time. Here are some of our family's favorite devotional books and here are some of our favorite children's Bibles according to age.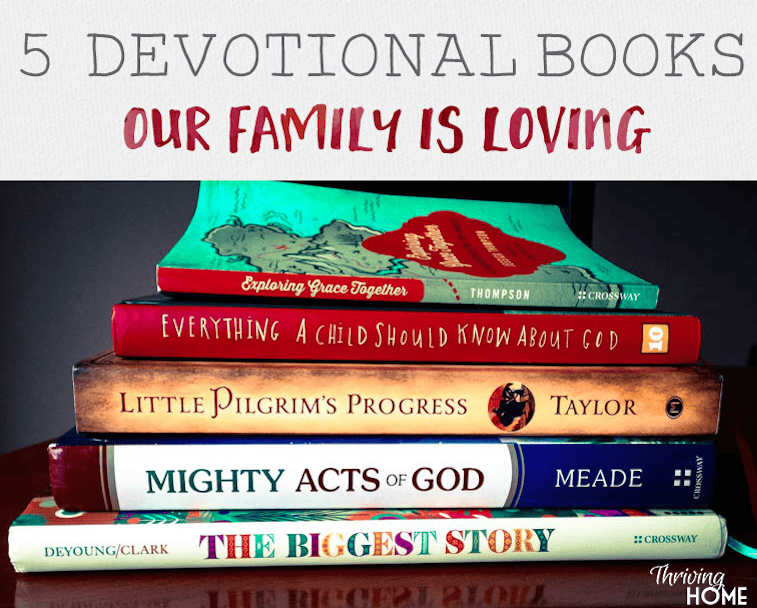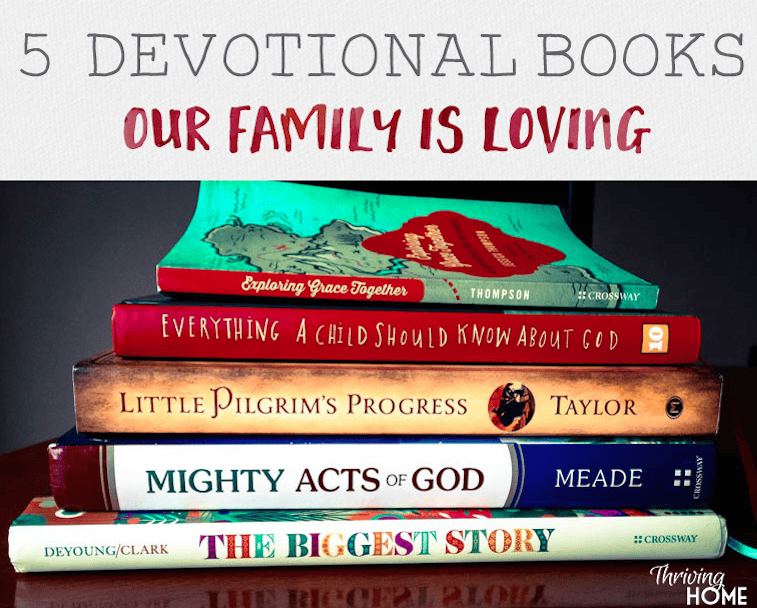 6. Memorize a Bible verse about serving others or being thankful. Ideas: Mark 9:35 (use this song to help), Mark 10:43, 1 Thessalonians 5:18, or Philippians 2:3-4. I write our memory verse on our chalkboard over the dinner table so we can work on it from time to time.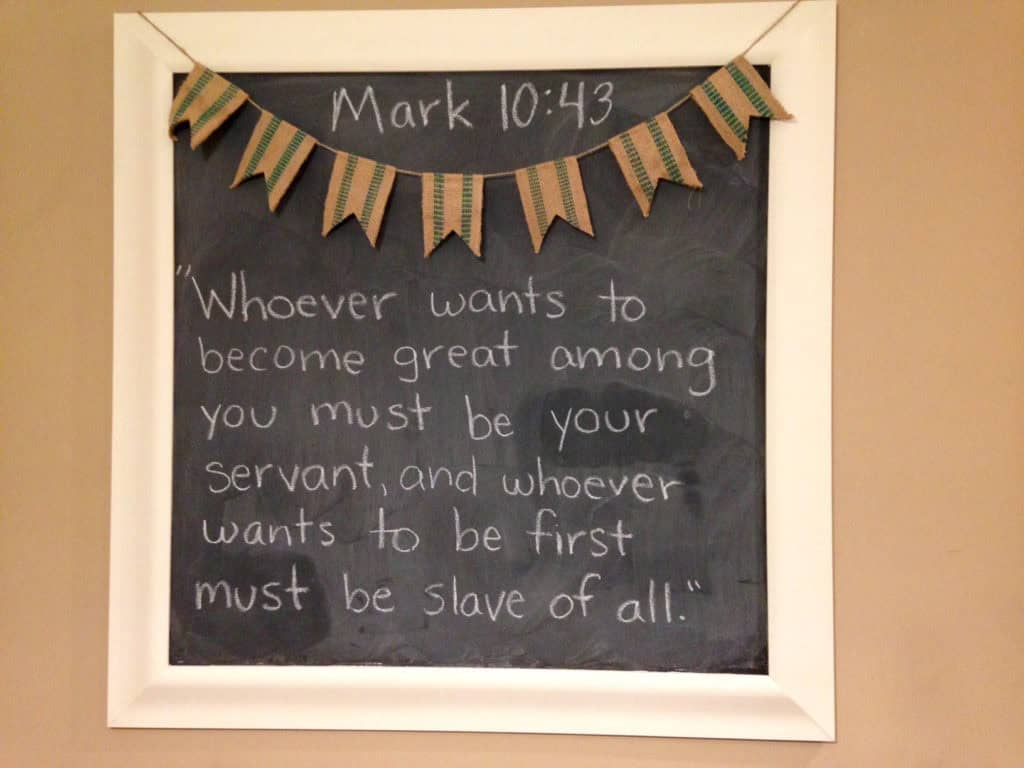 7. Resist the temptation to sign up your children up for more extra curricular activities just to keep up with others or when it takes away from family time. Guard family dinner time especially. This is such a great reminder to myself, as our family feels the pressure as much as anybody else!
8. Sponsor a Compassion child. Pray for that child and write letters to him/her regularly. We have done this for years and my kids love receiving the letters and pictures from our child. It helps them think outside of themselves and see the many blessings we have.
9. Find a service day at your local church or within your community. One idea is to serve at a local Food Bank. If you live in mid-Missouri near us, look under "Events" on http://sharefoodbringhope.org/ for special "kid days."
We actually went to a group children's home called Coyote Hill just last weekend to clean up their grounds, along with others from several churches in town. It was such a fun day and a way to talk to my kids about children who don't have all that they do and who have to face some serious challenges in life. These kind of opportunities give them a chance to see outside their own circumstances and look to the needs of others.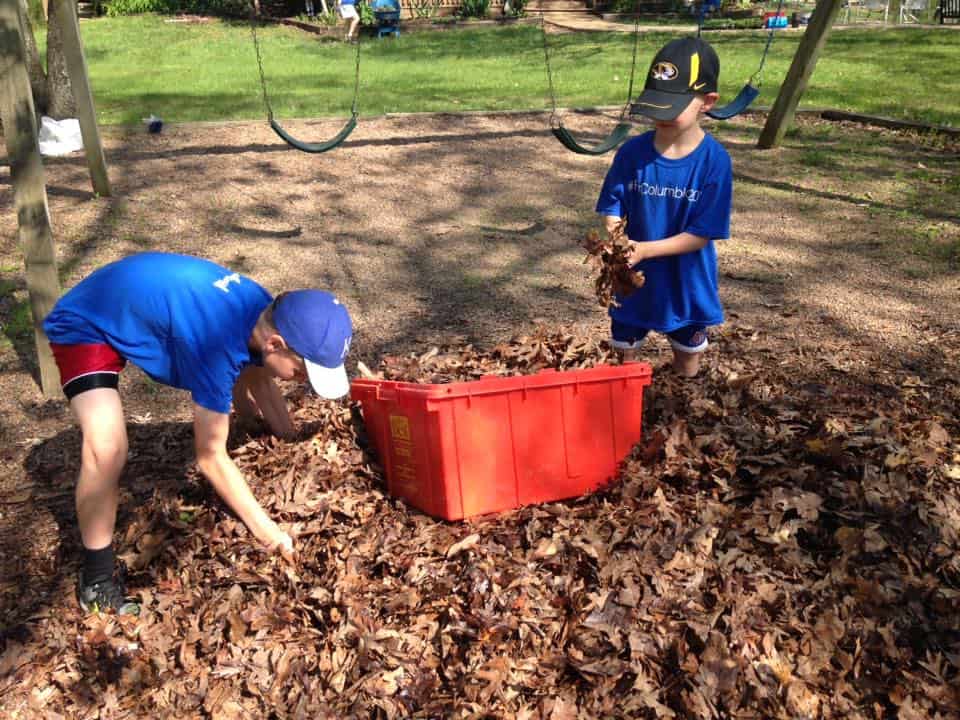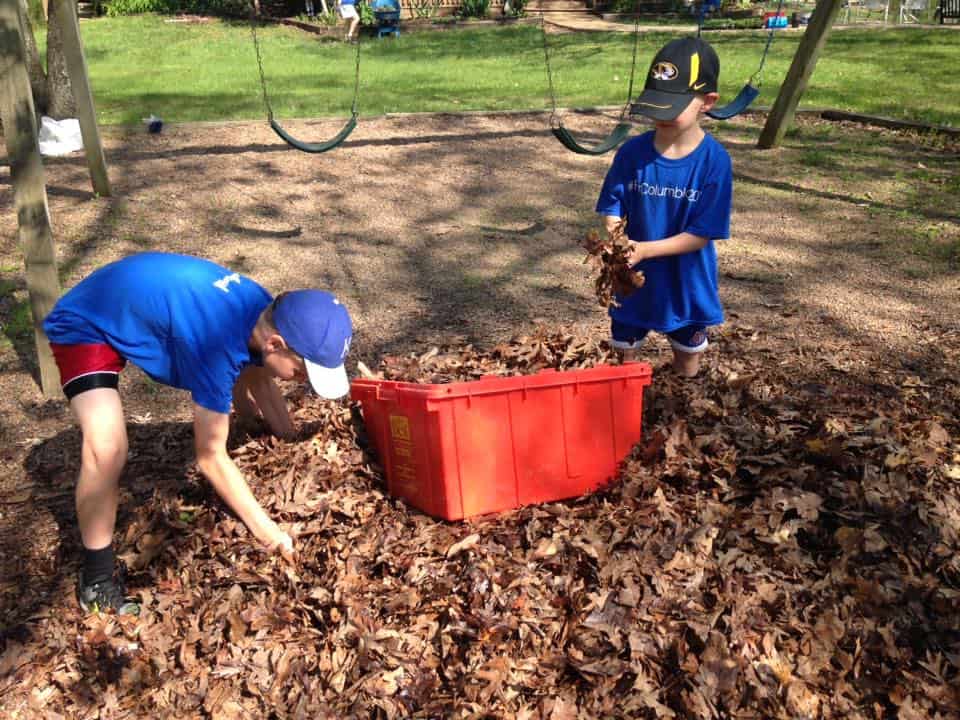 10. Make Power Ball cookies or Homemade Granola for a neighbor or friend in need, write an encouraging note to him/her, and deliver the gift together.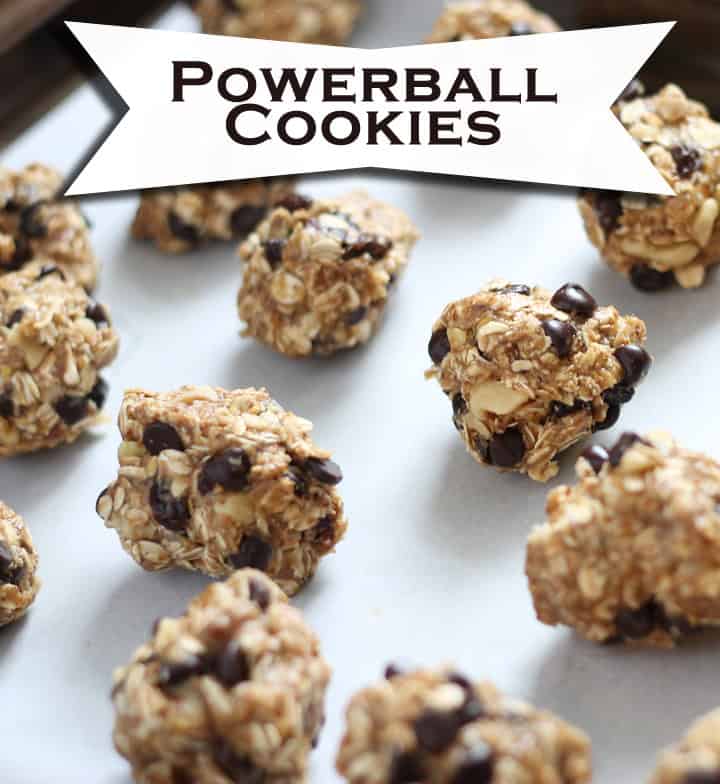 Bonus: Read a missionary biography aloud. Some of our most beloved have been Corrie ten Boom, George Mueller, and Gladys Aylward.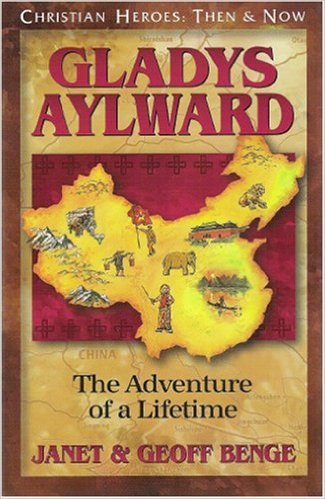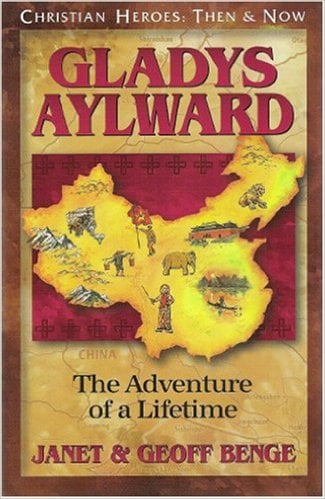 Looking for more excellent God-centered, gospel-centered resources for your family? Check out my other reviews (click on the images below)…