This post may contain affiliate or sponsored links. Please read our disclosure policy.
Cinnamon Tortilla Rolls only require 4 ingredients, are easy enough for kids to make, and they really do taste like mini cinnamon rolls. Yum!
Why We Love Tortilla Cinnamon Rolls
Similar to our Cinnamon Toast made in the oven, this is one of those snacks that we–both the kids themselves and I–have been making for years. You can thank my 1st grader son, Ben, for making sure Cinnamon Tortilla Rolls ended up on our website finally.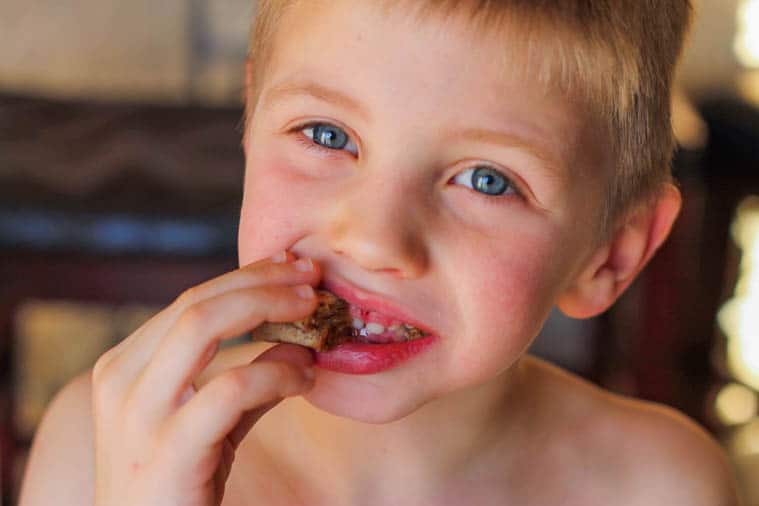 "Mom, tell them that this is my recipe!" he said. Guys, he did teach me this one. He learned a version of it in preschool, and we've been making a 20 second microwave version ever since.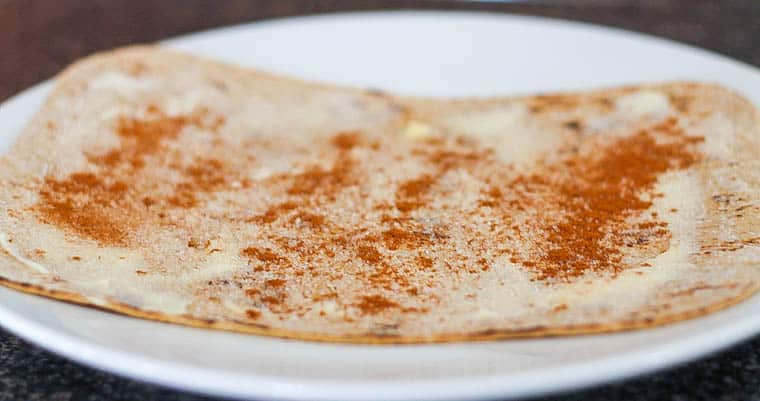 I love that they are so easy to make and a bit healthier than other sweet treats (especially if you use a whole wheat tortilla). Plus, my kids feel so accomplished when they make this themselves!
Ingredients Needed
Only 4 ingredients are required and you can keep these on hand all the time. Did you know you can even freeze tortillas?
Whole wheat tortillas – Or use gluten-free tortillas, if desired.
Butter – Or substitute vegan butter for dairy-free version.
Sugar – Use coconut sugar for a little healthier option.
Cinnamon
How to Make Cinnamon Tortilla Rolls
Check out how darn simple this is. Your kids can even make it.
Step 1: Spread some butter on one side of a whole wheat tortilla or Flat-Out bread.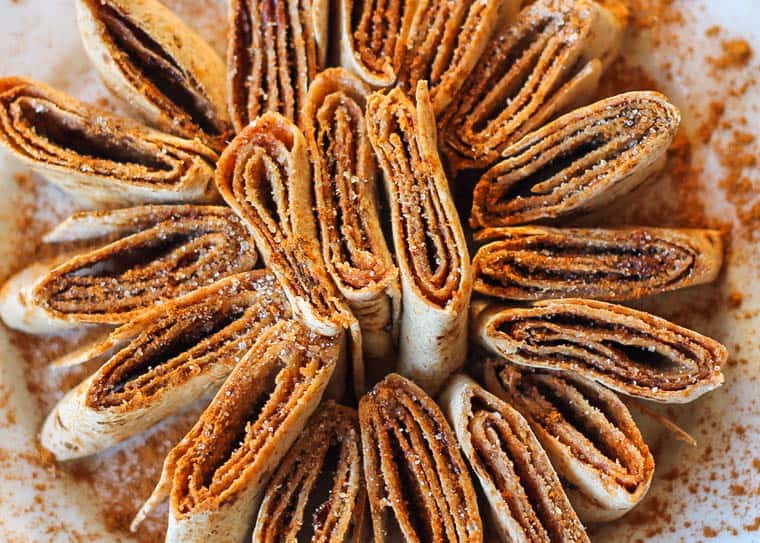 Step 2: Sprinkle with sugar and cinnamon.
Step 3: Roll it up and microwave it until soft and melty–only about 20 seconds.
Step 4: Cut them into bite-sized pieces. If you want to get fancy and really wow the neighbor kids, arrange them like this with a dusting of extra sugar and cinnamon. They will be gone in no time!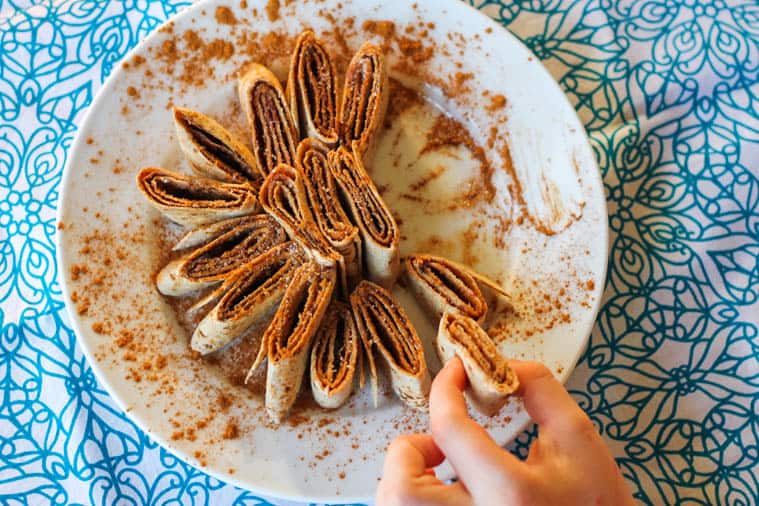 More Easy Snacks Kids Can Make
Want to try some other super quick after school snacks? You're gonna love these:
Did you make this? Snap a photo and tag us on Instagram at @thrivinghome so we can see your creations and cheer you on!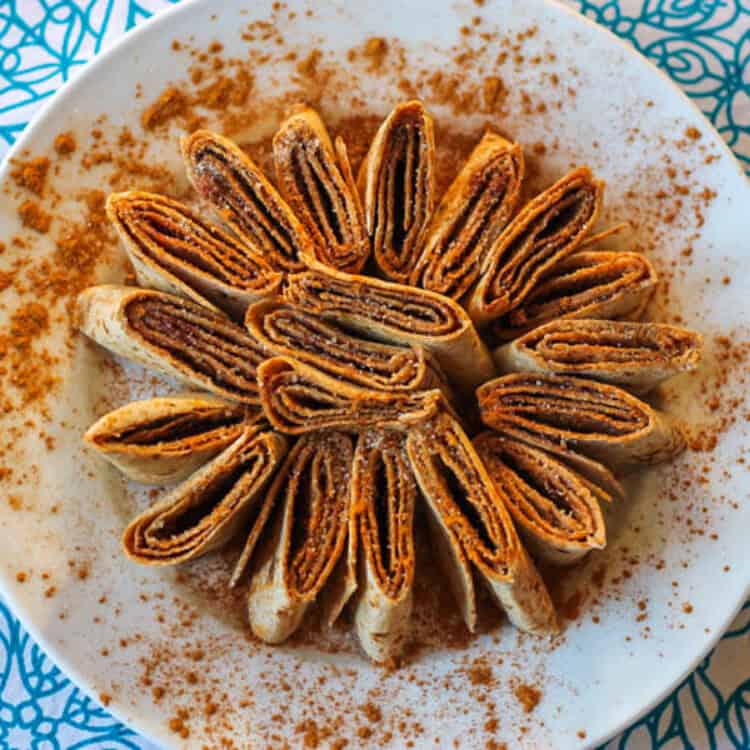 Cinnamon Tortilla Rolls
Kids love to make and enjoy this easy treat that tastes a lot like cinnamon rolls. Moms love that they are a whole lot better for kids than cinnamon rolls.
Prep:
2 minutes
Cook:
1 minute
Total:
3 minutes
Ingredients
whole wheat tortilla or Flat-Out bread
butter
sugar (you can use coconut sugar as a healthier alternative)
cinnamon
Before You Begin! If you make this, please leave a review and rating letting us know how you liked this recipe! This helps our business thrive & continue providing free recipes.
Instructions
Lay a tortilla on a plate, and spread butter all over one side.
Sprinkle a thin layer of sugar, to taste.
Sprinkle a thin dusting of cinnamon, to taste.
Microwave the tortilla until the butter is melted and tortilla is soft, about 15 seconds or so.
Roll up the tortilla, and cut into 1 inch pieces. Enjoy!
---
Notes/Tips
Gluten-Free Version: Use gluten-free tortillas or corn tortillas.
Dairy-Free Version: Use vegan butter or ghee (which is lactose free clarified butter).