This post may contain affiliate or sponsored links. Please read our disclosure policy.
When you have an abundance of zucchini, no need to let it go to waste–freeze it! Here is how to freeze zucchini so you can use it months down the road in delicious baked goods.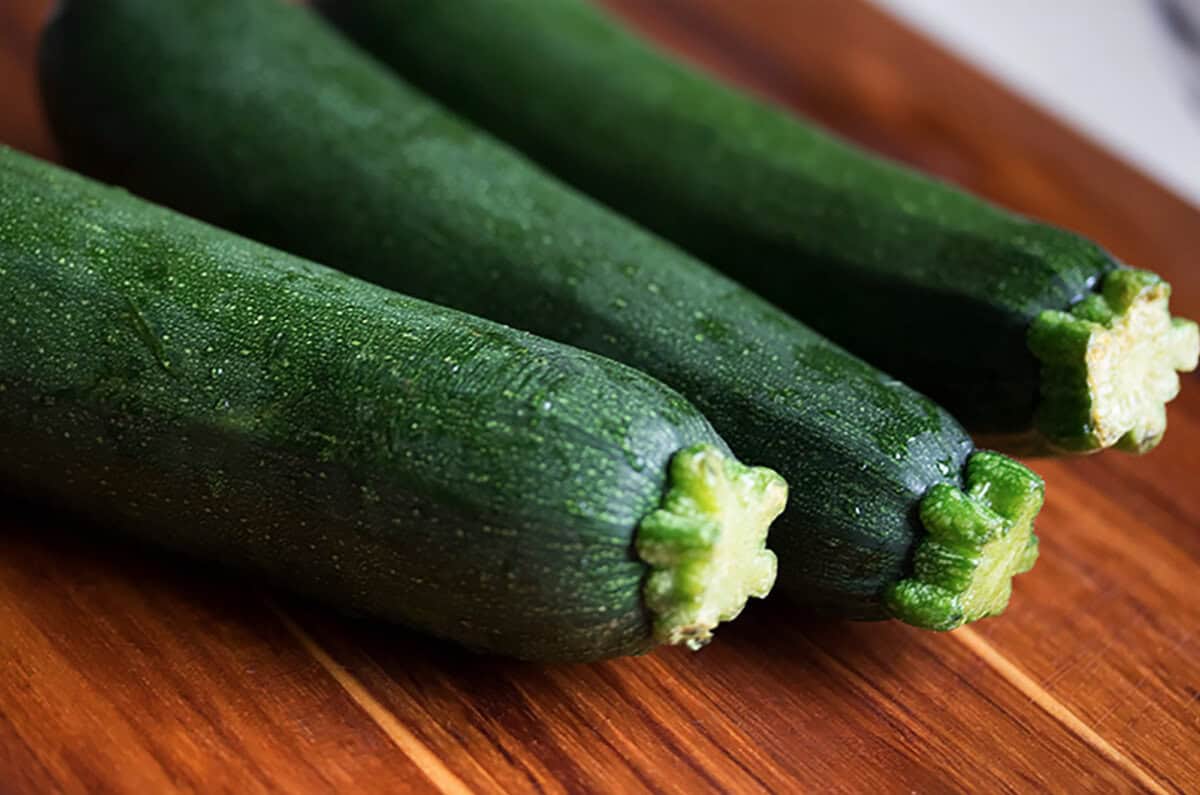 Why Freeze Zucchini?
If you're someone who loves to grow zucchini, you know that it's a very fast-and-furious vegetable.
In fact, it's not uncommon to end up with more zucchini than you know what to do with! One great way to preserve your fresh zucchini is to freeze it.
Because of the high water content in zucchini, it won't keep its firm texture through the freezing and thawing process, blanched or not. This is why I skip over the blanching step that many others recommend.
If find that it's not worth the extra time and effort–especially when you're going to use the shredded zucchini in baked goods like Healthy Zucchini Muffins, Chocolate Chip Zucchini Bread, or Zucchini Pancakes.
Tip: How to Pick the Best Zucchini
When it comes to freezing zucchini, you want to choose zucchinis that are young and tender. These zucchinis are less likely to have tough skins or large seeds. Look for zucchinis that are about 6-8 inches long and have a diameter of 2-3 inches. Bigger is not always better.
That being said, if you have a large one, don't toss it. Shred it and use it in baked goods!
How to Freeze Zucchini
Like freezing green onions, freezing zucchini is super easy.
Wash – Give the zucchini a good rinse in the sink to remove any dirt or debris.
Shred – Cut off the stem end and the opposite end of the zucchini. Using a box grater or a food processor with a shredding attachment, shred the zucchini by running it over the large holes of the grater or through the shredding attachment.
Squeeze the water out – Place the shredded zucchini between paper towels or in a tea towel and press as much water out as possible.
Freeze – Place shredded zucchini in airtight freezer bags or freezer containers. Pick a freezer container that minimizes air exposure.
When you want to use your frozen zucchini, let it safely thaw, squeeze any extra moisture out and use as directed.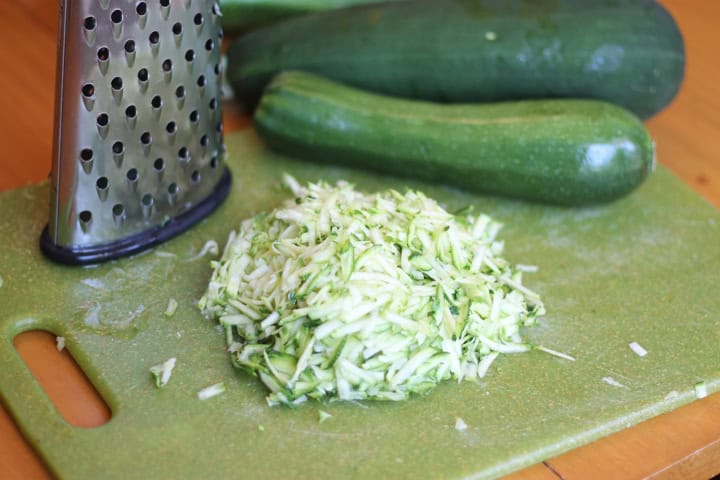 Freezing Tip: Measure Out the Portions
Before freezing the zucchini, measure it out in small portions and write it on the bag.
I like to freeze my zucchini in two-cup increments because that seems to be a common amount for a recipe. It can be hard to break apart once it's frozen so you don't want to put a ton into one big bag.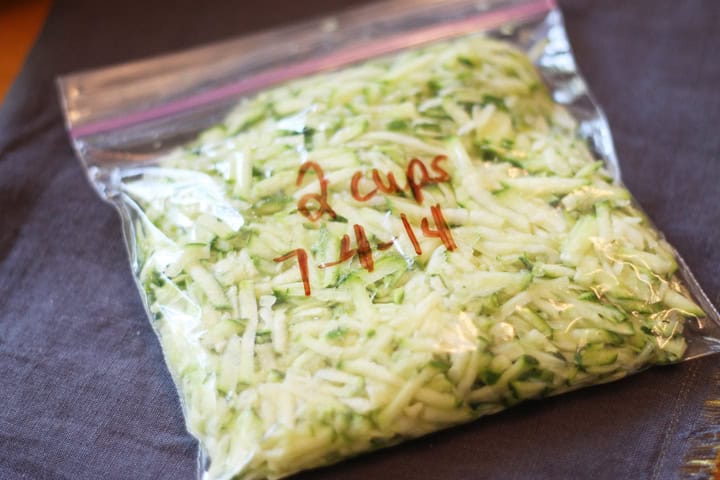 FAQs
How much shredded zucchini will I get from 1 vegetable?
I found that one medium zucchini ends up being about two cups of shredded zucchini.
How long will frozen zucchini last in the freezer?
Much of this depends on how it is packaged. A general rule is the less air, the better. If the shredded zucchini is packaged well, it will easily last 8-10 months before the quality starts to diminish.
Do I need to blanch zucchini before freezing?
I may be in the minority on this one but I never do. While some say blanching can preserve some color and texture, I don't find the extra step worth it. Especially since I only use frozen zucchini in baked goods.
Zucchini Recipes
Here are recipes that would work great for using up that frozen zucchini!
What Else Can You Freeze
Wondering what else you can stock up on and freeze? Here are more well-researched and well-tested articles we wrote from our experience.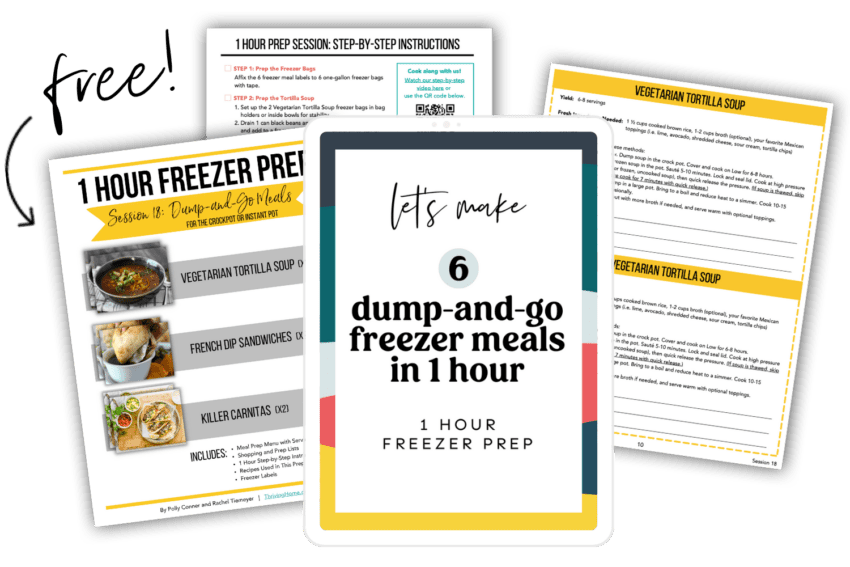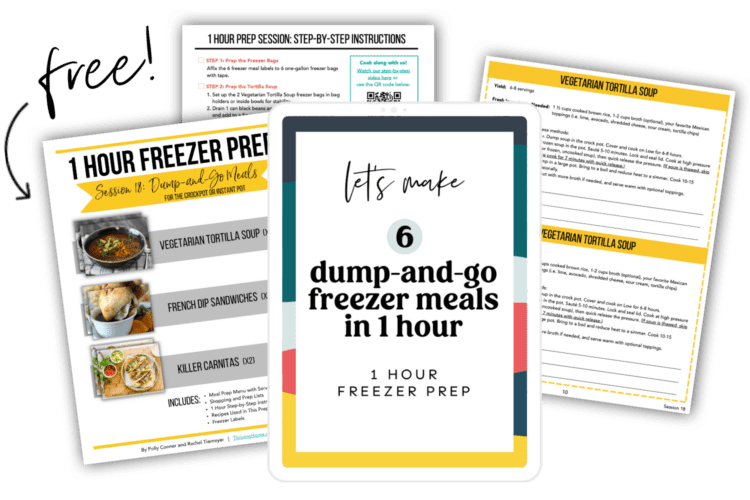 Try 1 Hour Freezer Prep Today!
Make 6 Dump-and-Go Freezer Meals in 1 Hour
Shopping & equipment lists
Step-by-Step instructions & video tutorial
Serving suggestions & dietary substitutions & more
Try Session 18 (a $6.99 value) for free!