Publishing a Cookbook: Food Photography (Part Two)
Updated: 12/7/21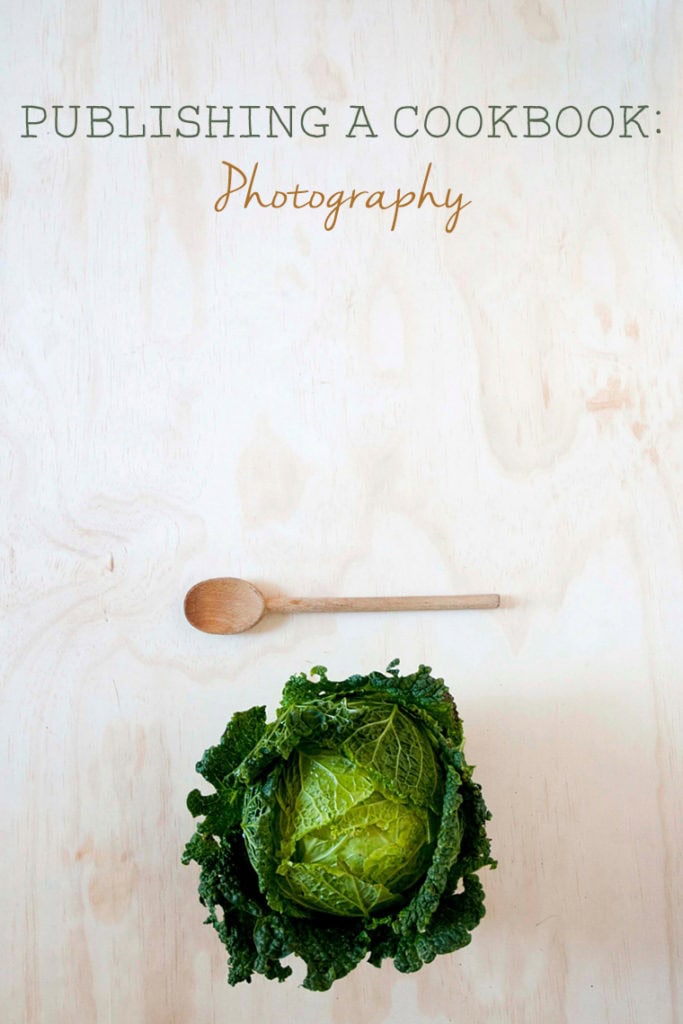 After we finished up our lifestyle shoots, our attention turned to the food photography.
What most people don't realize is that we actually weren't on site for the food photography. Because it was more convenient for the photographer and stylist, Rodale handled the shoot up in Pennsylvania at their own studio.
The first step to planning for this was deciding which recipes they would photograph. We collaborated with our editor and art director on which recipes we really wanted to have a picture of and which ones we could skip over. Some recipes, while they taste great, are difficult to make look pretty in a picture. After going back and forth a few times with the team, we landed on which 50 (of our 75 recipes) they would photograph.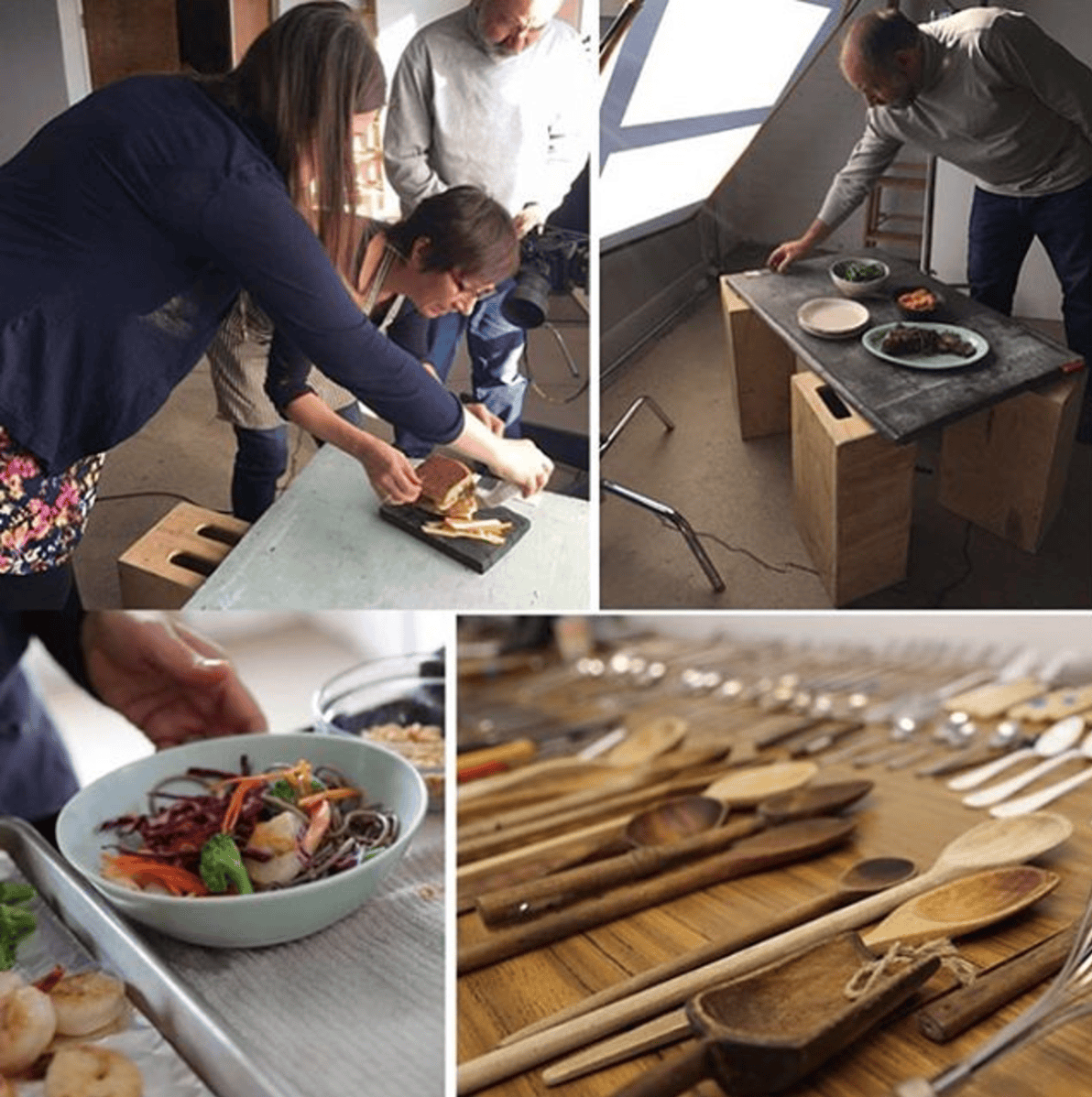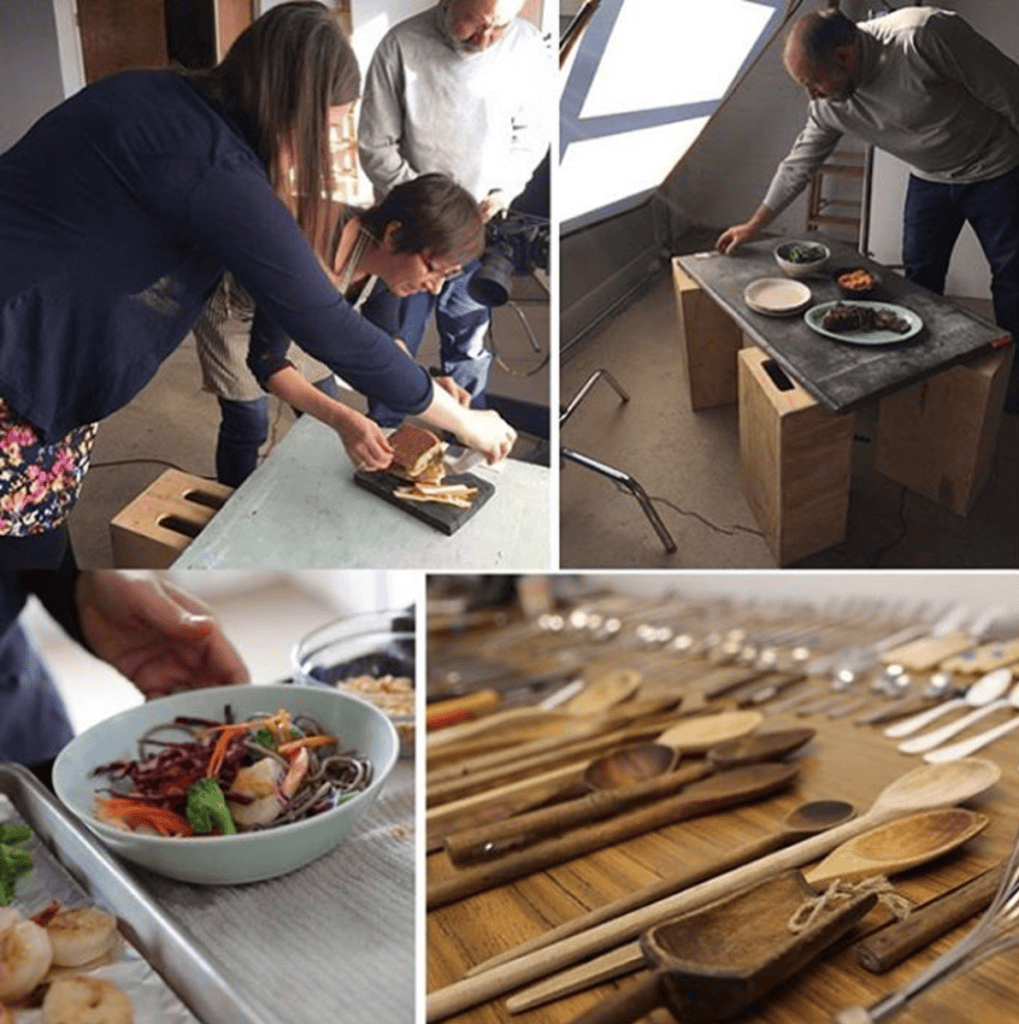 The food photography shoot took 5 days to complete. Each day they would make 10 of our recipes in their kitchen and then stage it for the photo. On site there was a photographer, food stylist/chef, food stylist assistant, prop artist, and art director all working together to make each photo beautiful.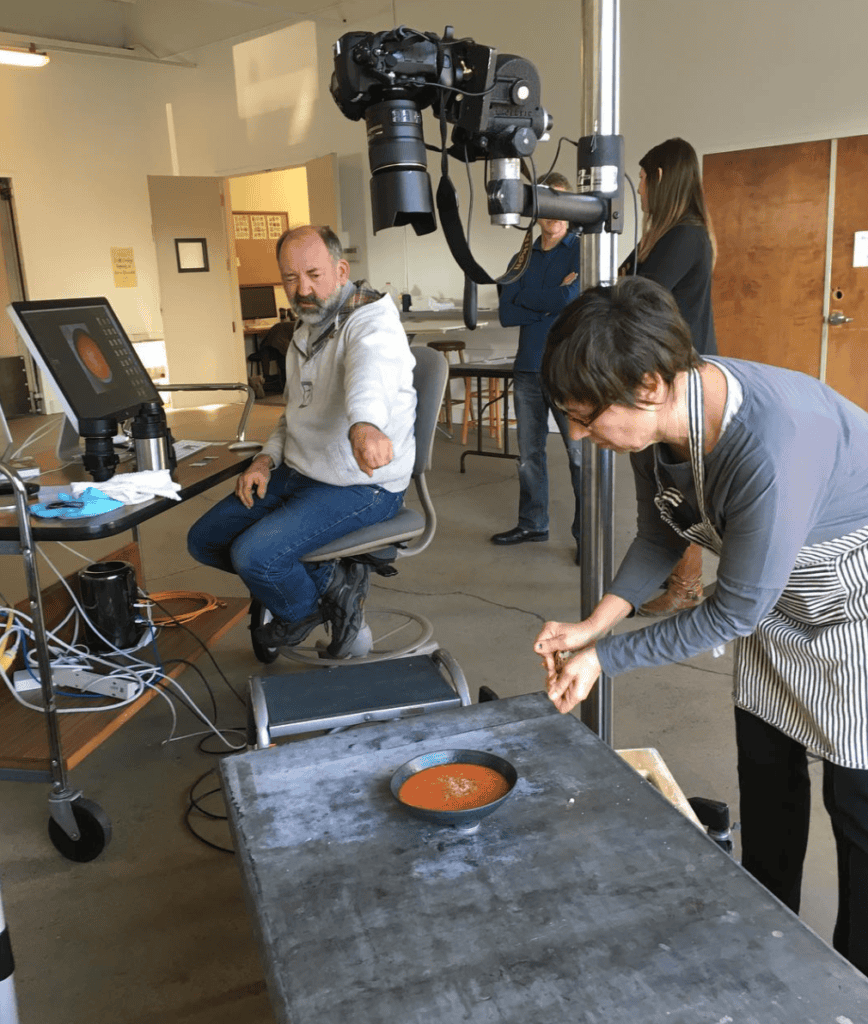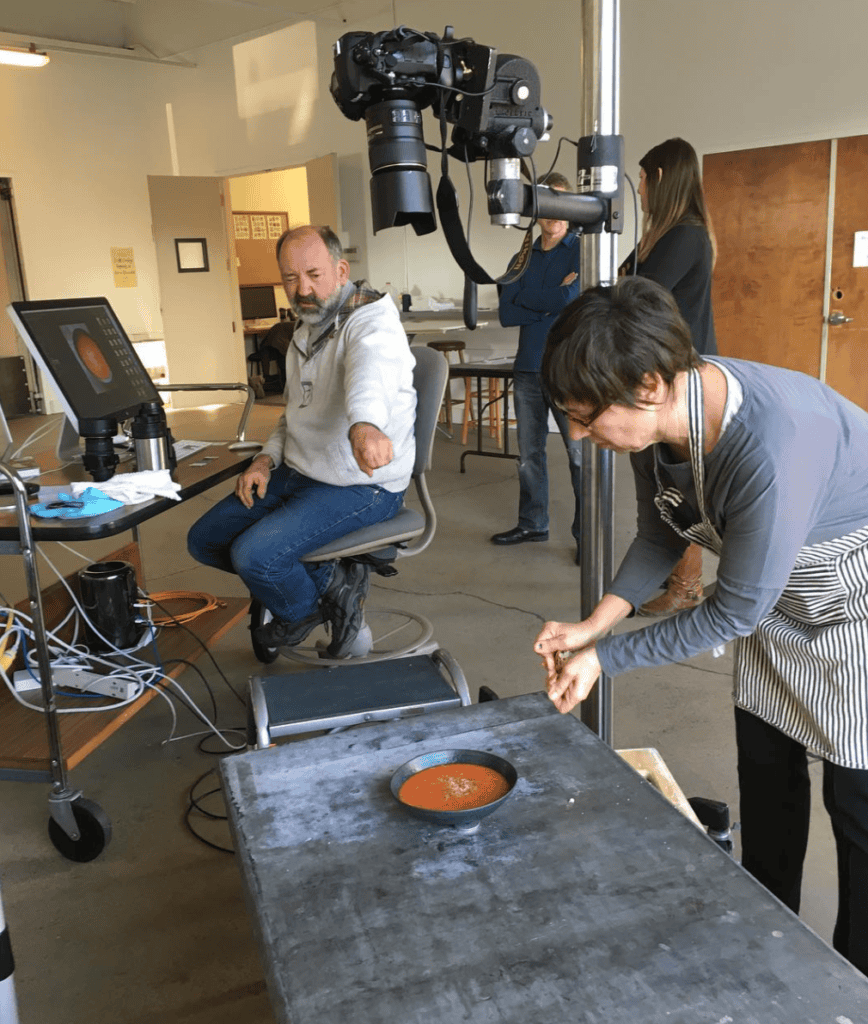 I love that they would actually MAKE the food. This wasn't fake food. They were really following our recipe instructions and taking pictures of the recipes as they will actually look. They even took home the leftovers to enjoy later, and said they loved the recipes.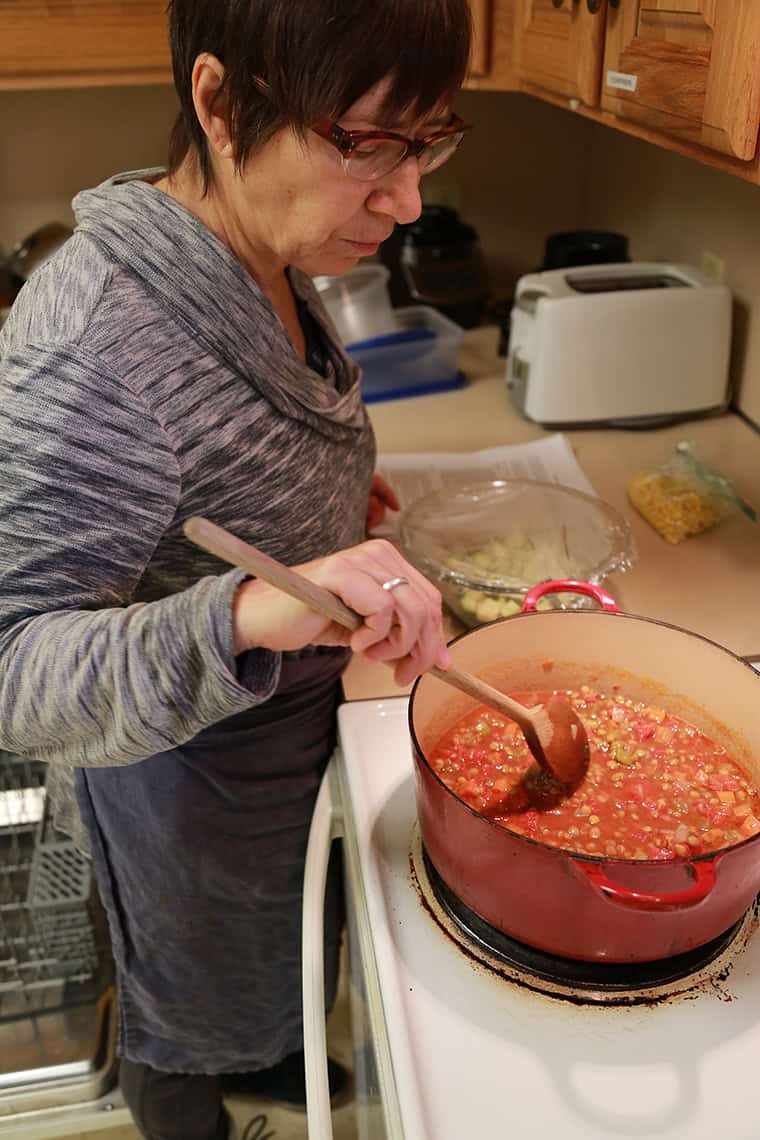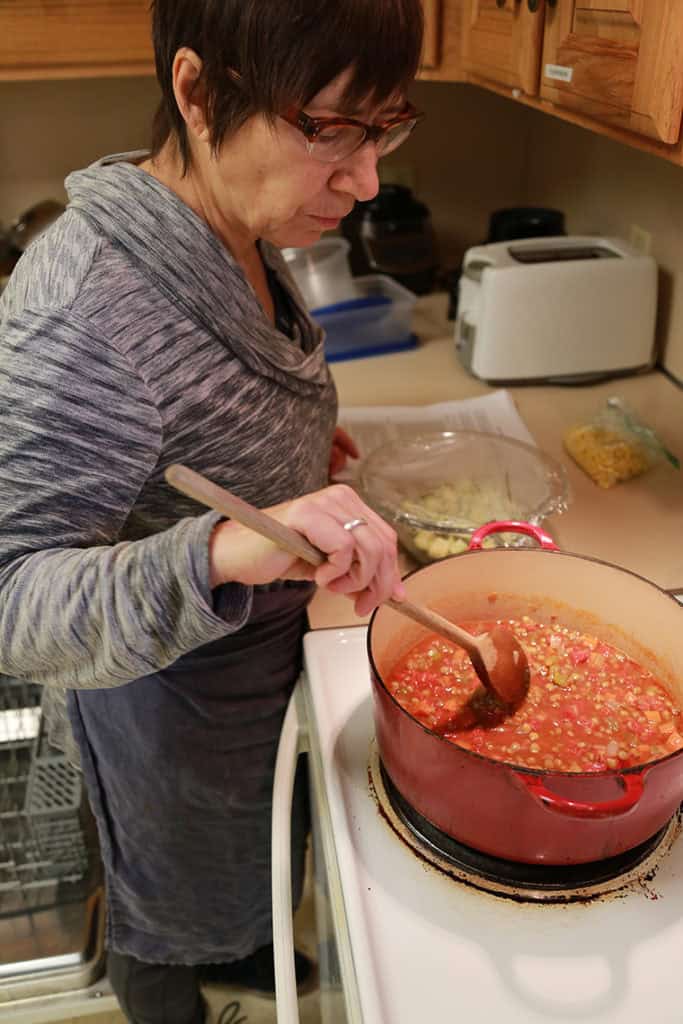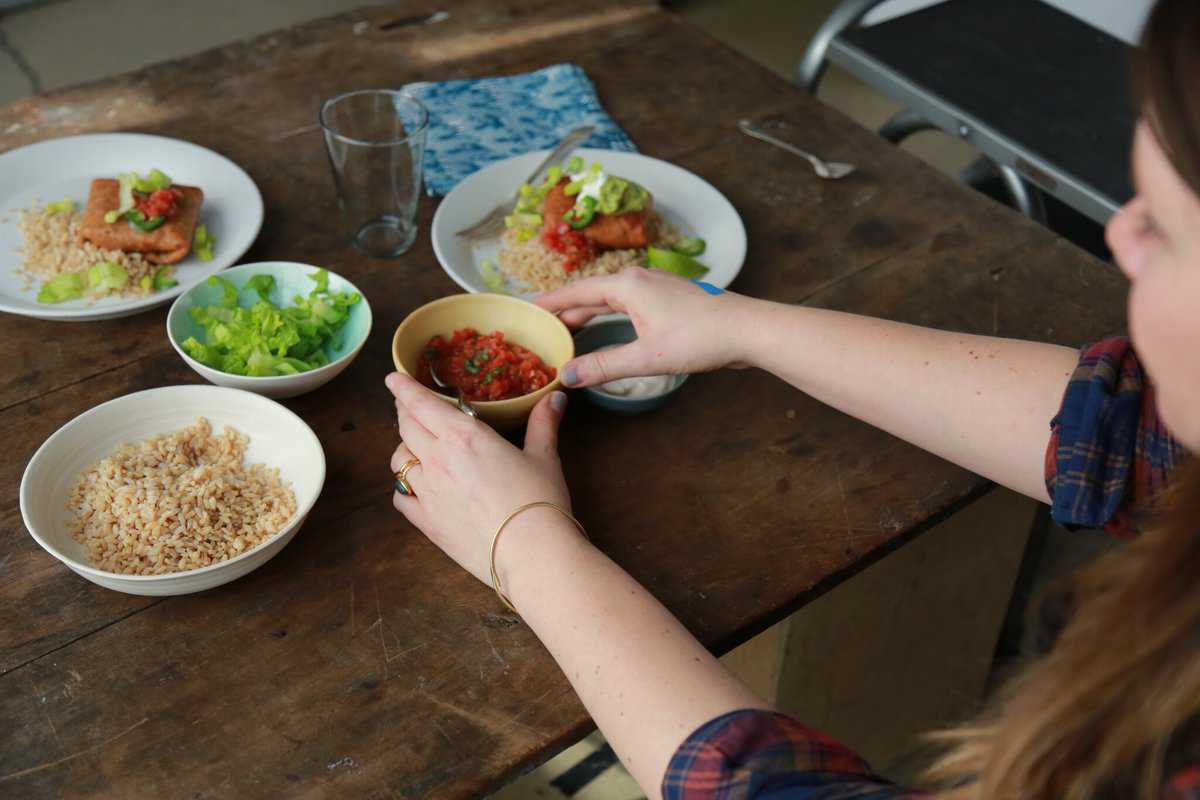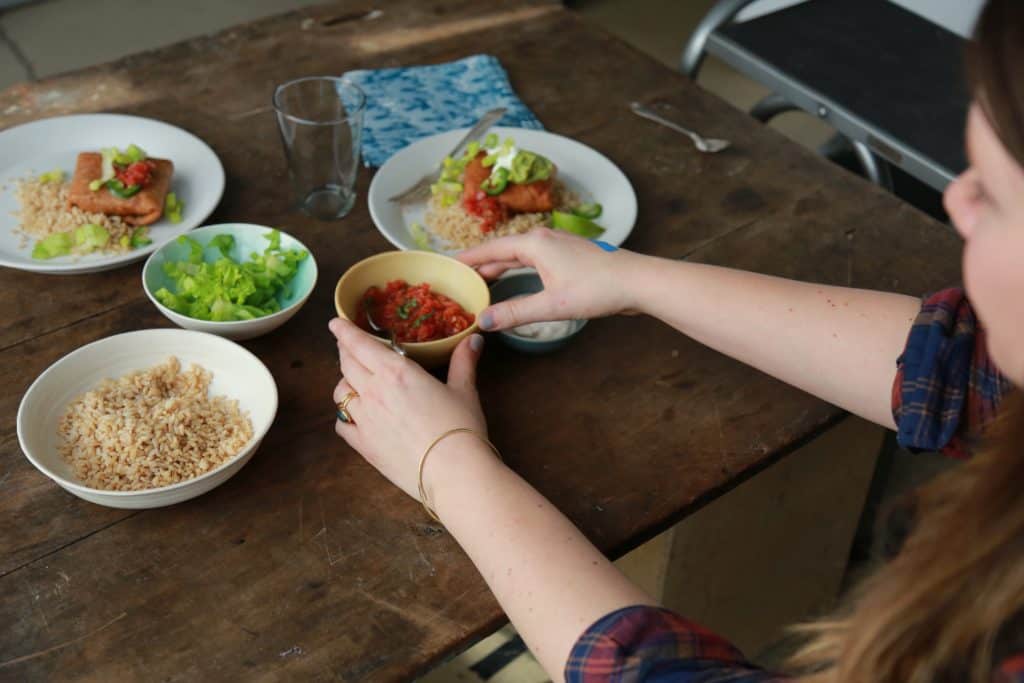 In addition to all of the recipes, they worked on getting some supplementary photos and the cover shot.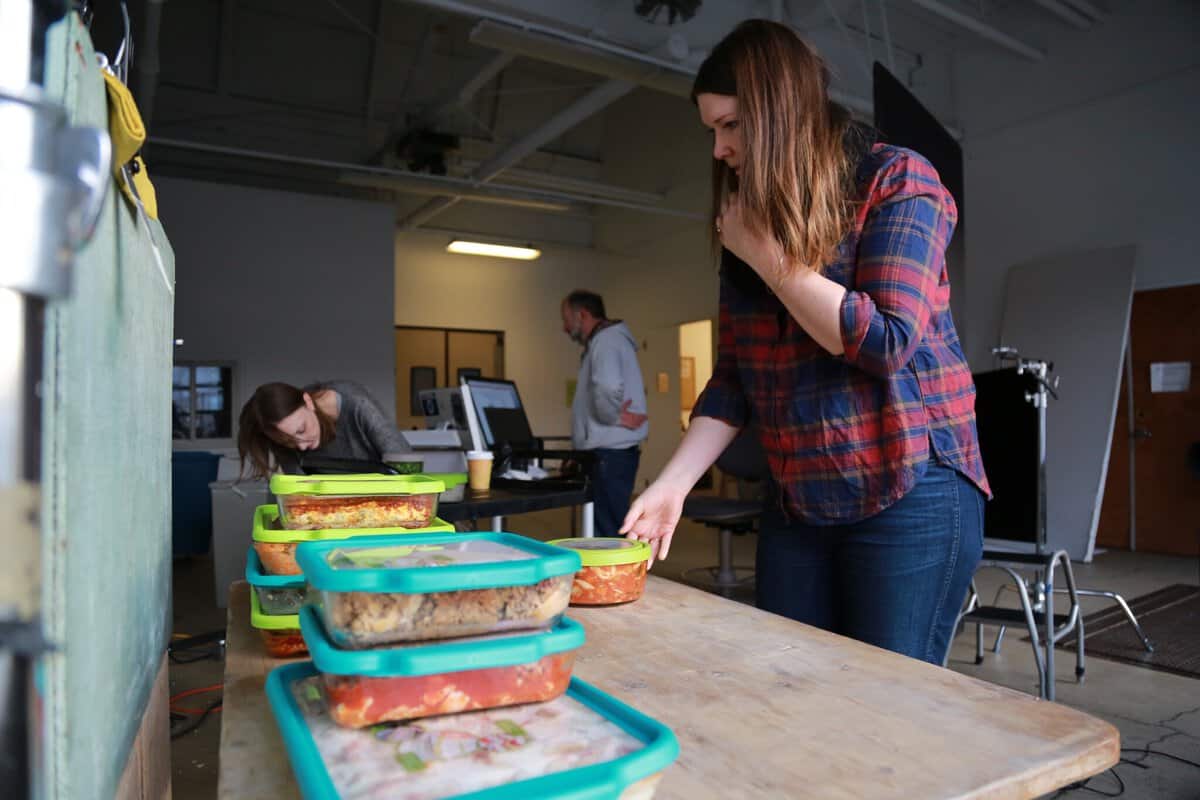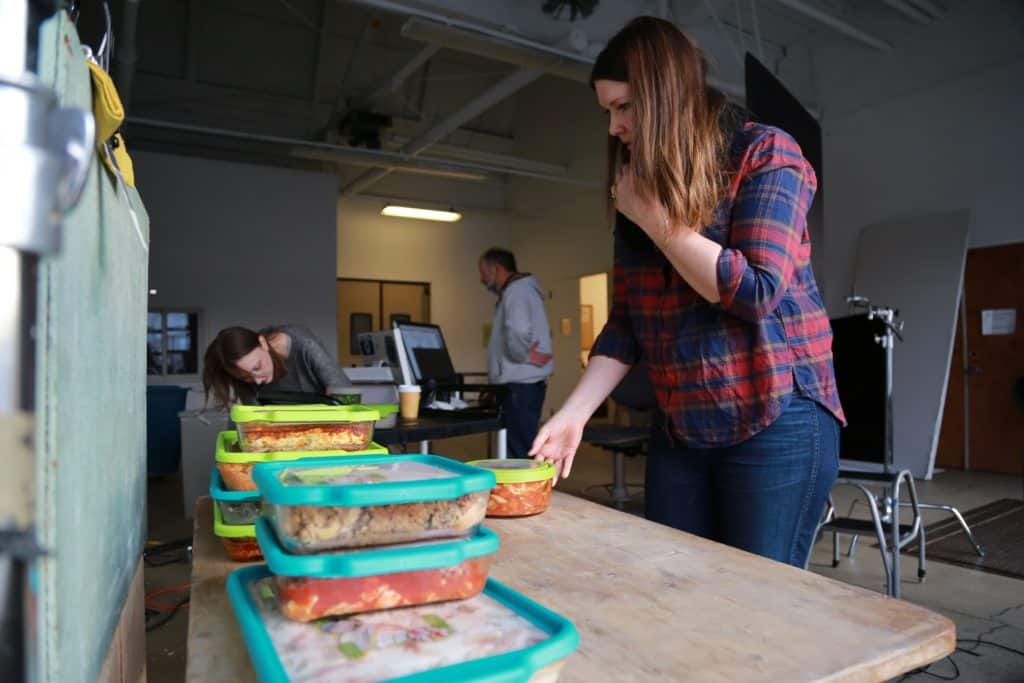 At this point, Rachel and I have seen all of the photos, and we are beyond excited how they turned out. We can't quite show them to you yet but here is a blurry peek at some of them.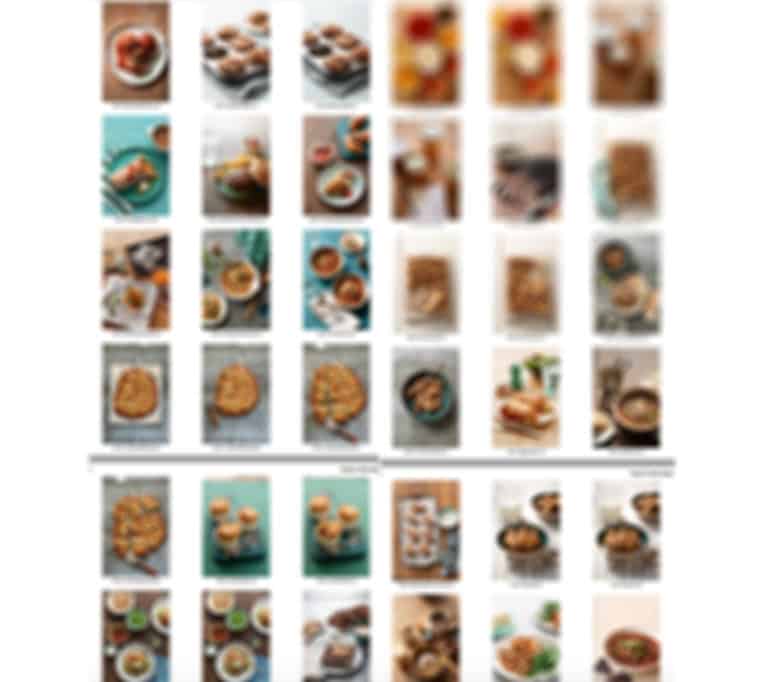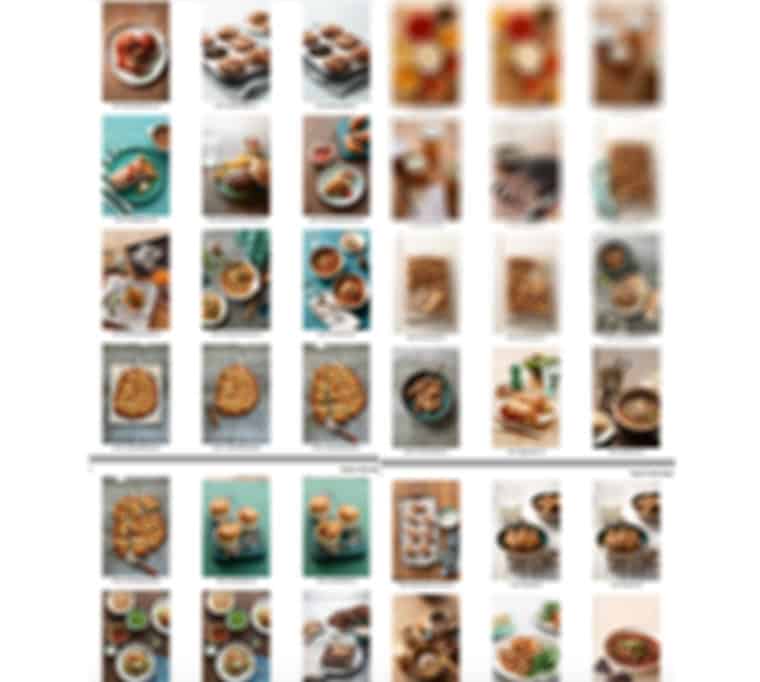 The next step is for our art director to decide on what order the recipes should appear in the book. To do this, they print out a picture of each recipe and put them on a big board to see all the pictures at once. From there they begin ordering them, making sure that similar-looking recipes and shots aren't back to back, etc.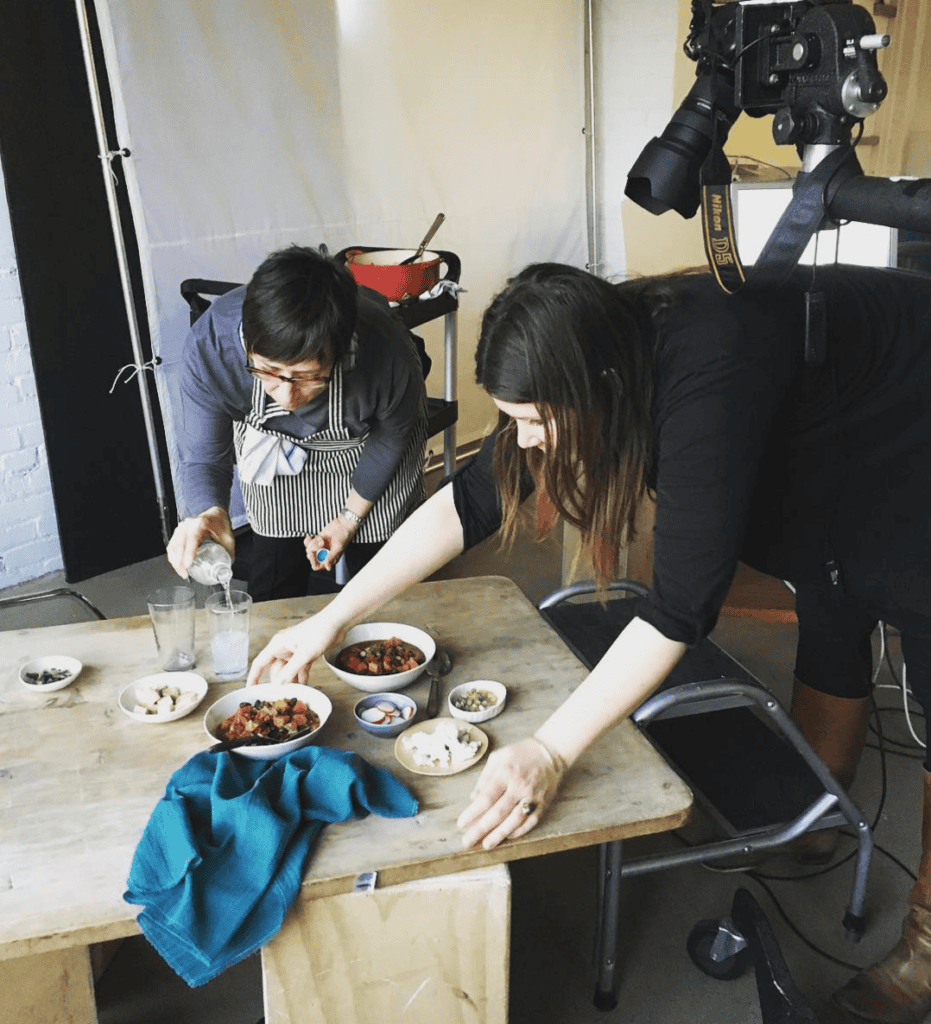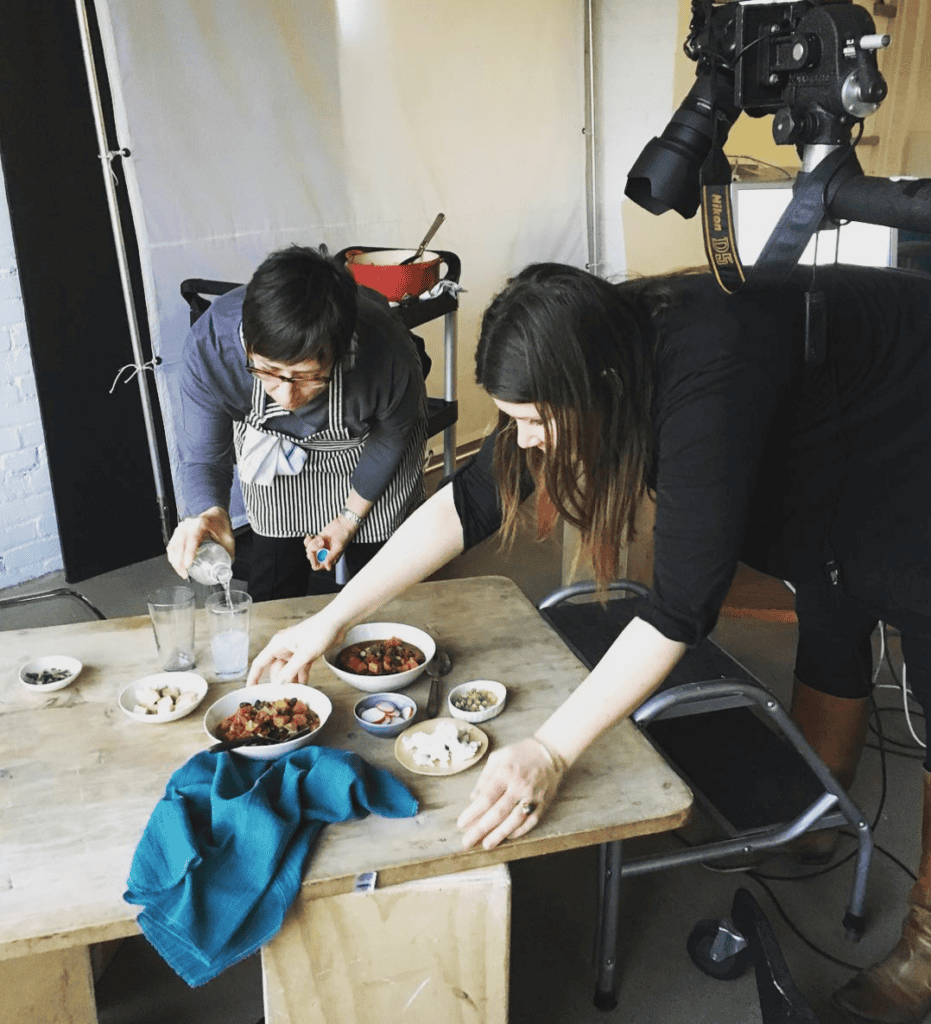 At this point, we are officially done with the photography–wahoo!! We're finishing up our first round of revisions from our editor right now and then the book will head into copy editing.
We will be sure to keep you posted as the book continues to come together. While we don't have an exact release date yet, we know it will be this fall. Get excited!
Publishing a Cookbook Series
In September 2017, we released our first cookbook: From Freezer to Table: 75+ Simple, Whole Foods Recipes for Gathering, Cooking, and Sharing. We have done our best to document what the process has been like to write a cookbook. Don't miss any of the posts in this series. Below is the order they go in…
Part 1: Landing the Cookbook Deal
1. What Our Cookbook is All About
2. The First Steps to Publishing a Cookbook
Part 2: Writing the Cookbook
7. Choosing a Cookbook Cover
Part 3: Launching the Cookbook
9. Our Pre-Order Push – Pre-order sales are a big deal in the publishing world. Here's how we began that campaign.
10. Launch Week Giveaways – To encourage people to share about our book, we gave away big prizes all week long on the blog.
12. Our TV Debut
Bonus: 13 Things You Didn't Know About Our Cookbook