Top 10 Safe and Budget-Friendly Sunscreens for Kids
This post may contain affiliate or sponsored links. Please read our disclosure policy.
Did you know most of the popular baby and kid sunscreens on the market are filled with questionable ingredients? From potential endocrine disruptors to cancer-causing ingredients, a slew of common sunscreen chemicals are now under review by the FDA. If you want to keep your child safe from the sun's damaging rays and safe from potentially toxic ingredients without breaking the bank, pick up one of our Top 10 Safe and Budget-Friendly Sunscreens for Kids.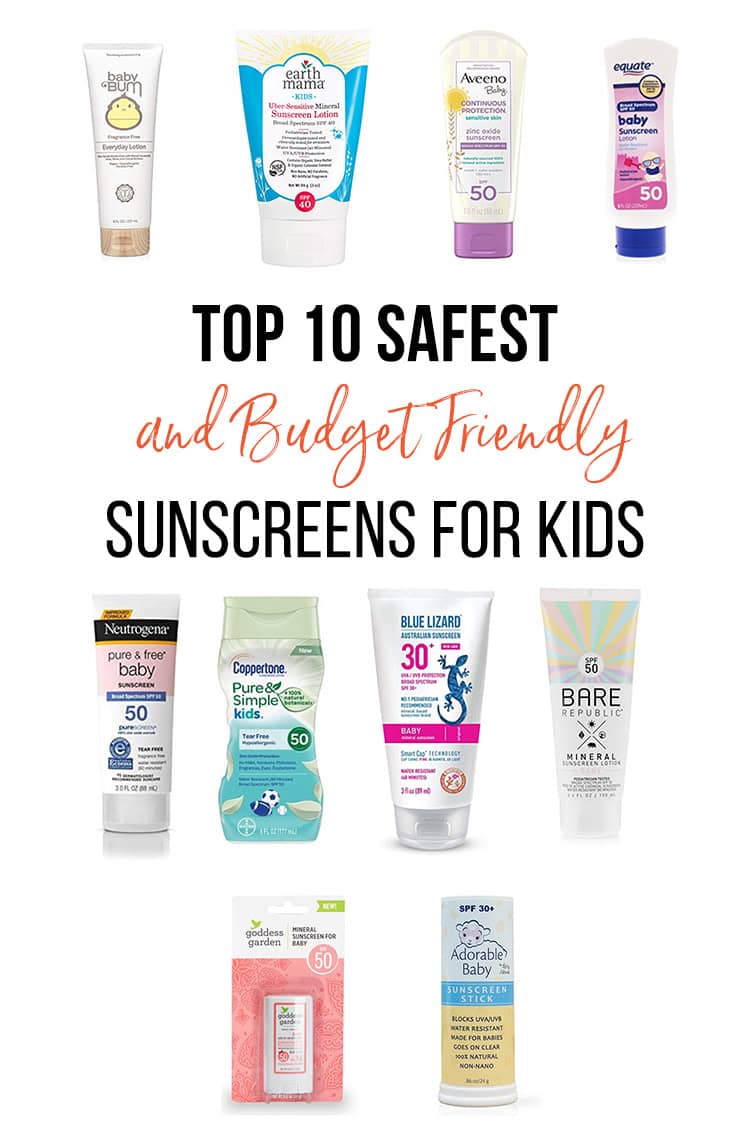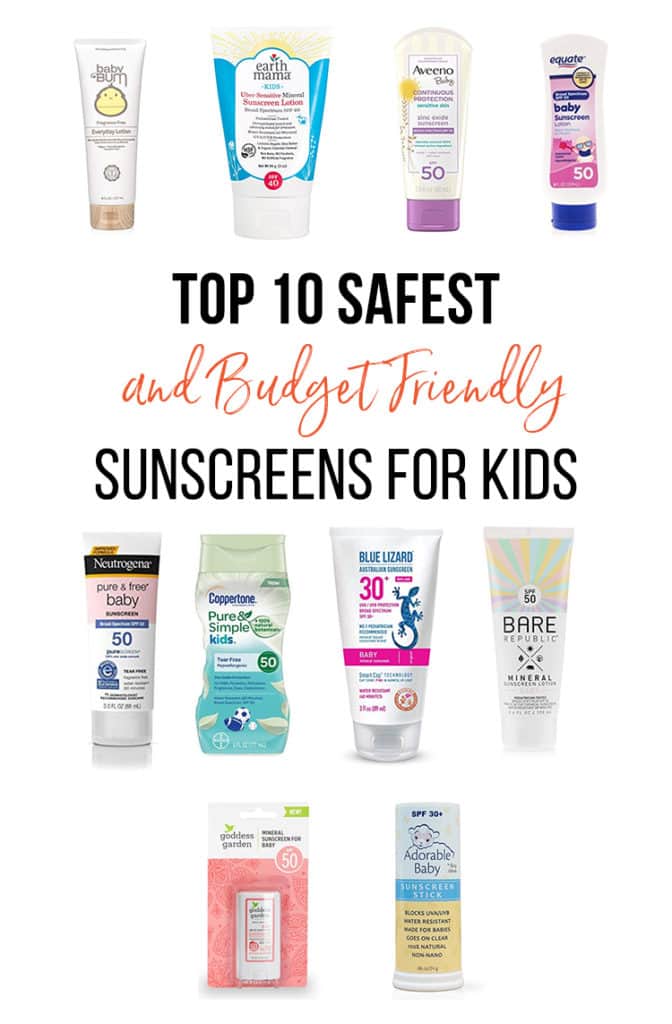 By Katie Bangert, Contributing Author
Why Buy Safe Sunscreens?
Companies have finally heard the cries of concerned parents asking for sunscreens for kids that are free of potentially harmful ingredients and provide excellent sun protection. For most of us though, these pricey options are just not within a family budget. Researching "affordable safe sunscreen for kids" or "chemical free cheap sunscreen for kids" on Google can take hours. Never fear! Here at Thriving Home we've done all the work for you so you can enjoy the sun worry-free with your kiddos!
All our Top 10 Safe and Budget-Friendly Sunscreens for Kids have an excellent EWG rating and are labeled specifically for babies or kids. The EWG (Environmental Working Group) is a nonprofit advocacy group specializing in chemical and pollutant research. These sunscreens have each earned the lowest rating of 1 (out of 10) on the toxic scale and are easily found at a grocery store, pharmacy, or on Amazon for a more affordable price than other safe sunscreens.
Worth noting is that only lotions and sticks made the list. Sprays did not. Due to the risk of inhaling nanoparticles, sprays are not deemed safe for kids. I'm currently picturing my own spray bottle lineup in the cabinet and how they will soon be finding their way to the recycle bin.
Top 10 Safe and Budget-Friendly Sunscreens for Kids
---
Lotions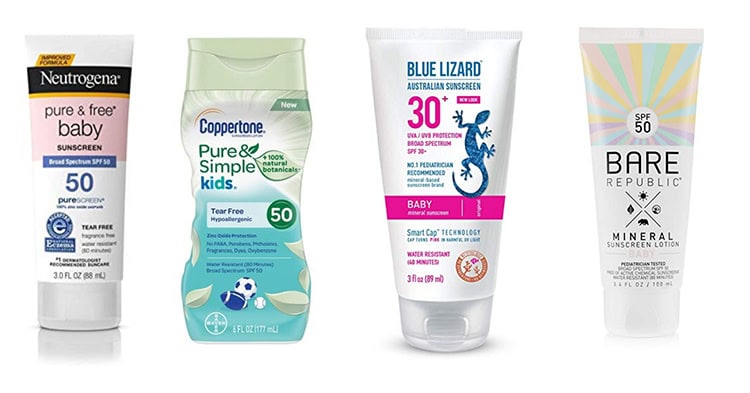 Neutrogena Pure & Free Baby, SPF 50
Coppertone Pure and Simple Kids, SPF 50
Blue Lizard Australian Mineral Sunscreen Lotion, Baby, SPF 30+
Bare Republic Baby Mineral Sunscreen Lotion, SPF 50
---
Sticks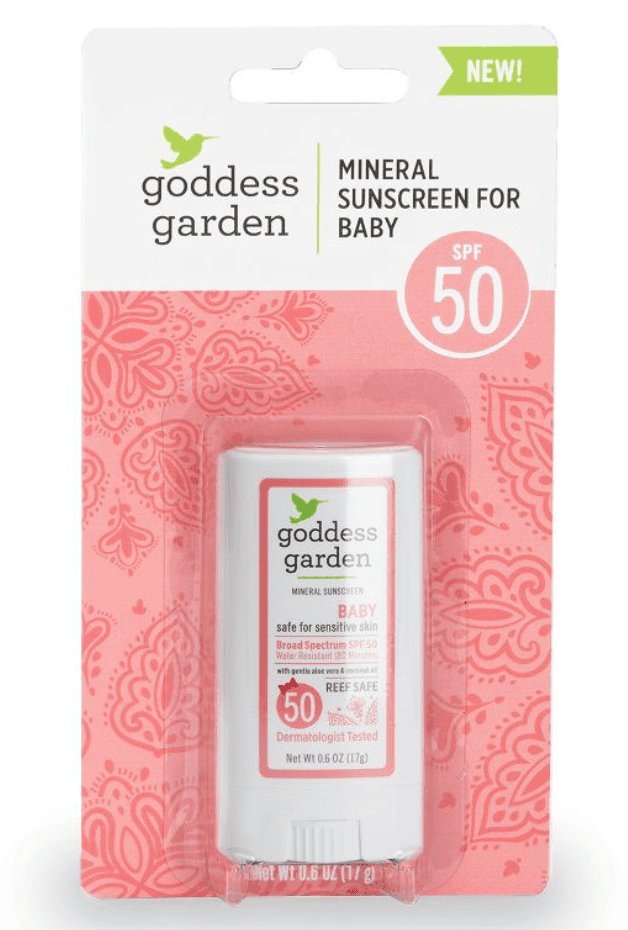 Goddess Garden Baby Sunscreen Stick, SPF 50
---
For Sensitive Skin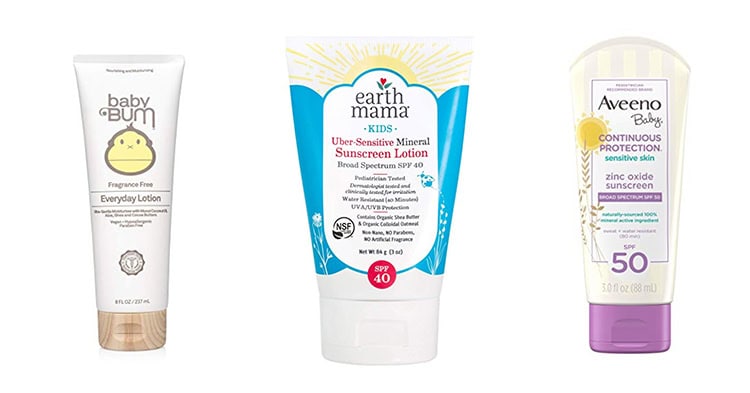 Baby Bum Fragrance Free, SPF 50
Earth Mama Kids Uber Sensitive Mineral Sunscreen Lotion, SPF 40
Aveeno Baby Continuous Protection Sensitive Skin, SPF 50
---
The Ultimate Budget-Friendly Option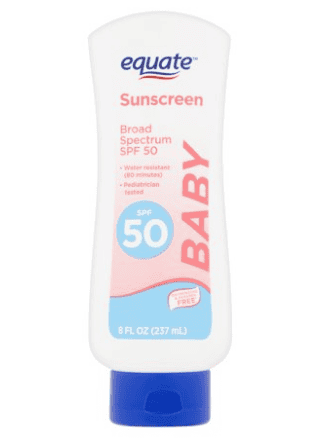 Equate Baby Zinc Sunscreen Mineral Lotion, SPF 50
---
Sun Safety Tips:
Apply a thick coat of sunscreen 30 minutes BEFORE sun exposure. We've all done the last-minute slick down 30 seconds before they take off launching like a cannon ball into the pool. Your safest bet is wrangling sunscreen on your littles before even leaving the house.
Reapply every 2 hours. There is nothing harder than convincing a child they need to stop all their fun and subject themselves to the torture of sunscreen again, so I'm going to recommend a little bait and switch on this one. Plan ahead, bring a favorite snack, and while they're busy happily eating they will barely protest as you reapply.
Cover up. Experts tell us despite our best efforts, sunscreen just isn't enough for extended exposure. Sunglasses, shirts, hats and shade all go a long way in protecting our kiddos skin from the harmful effects of the sun. Thankfully, baseball hats are in and swim-shirts have become somewhat of a standard swim accessory. Most parents can put off this fight until middle school.
---
About the Author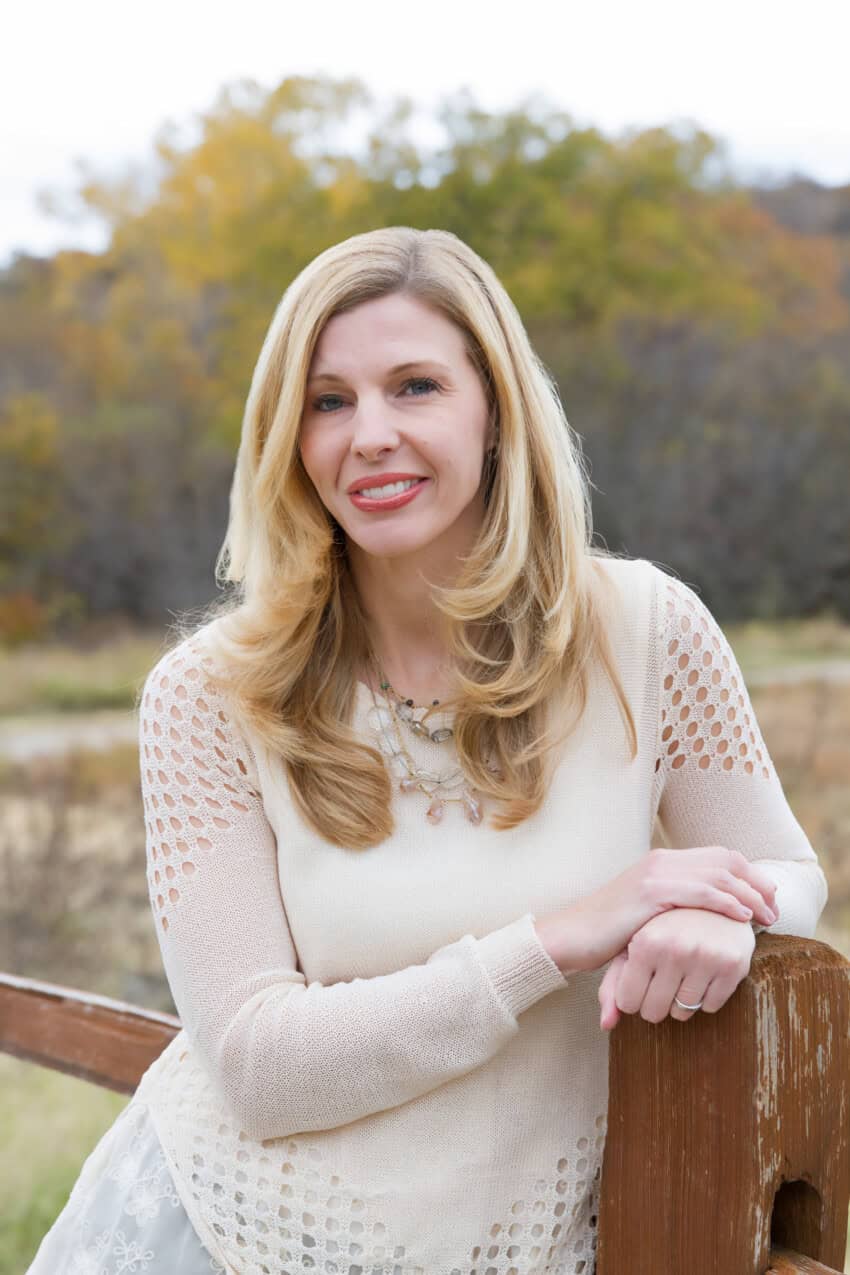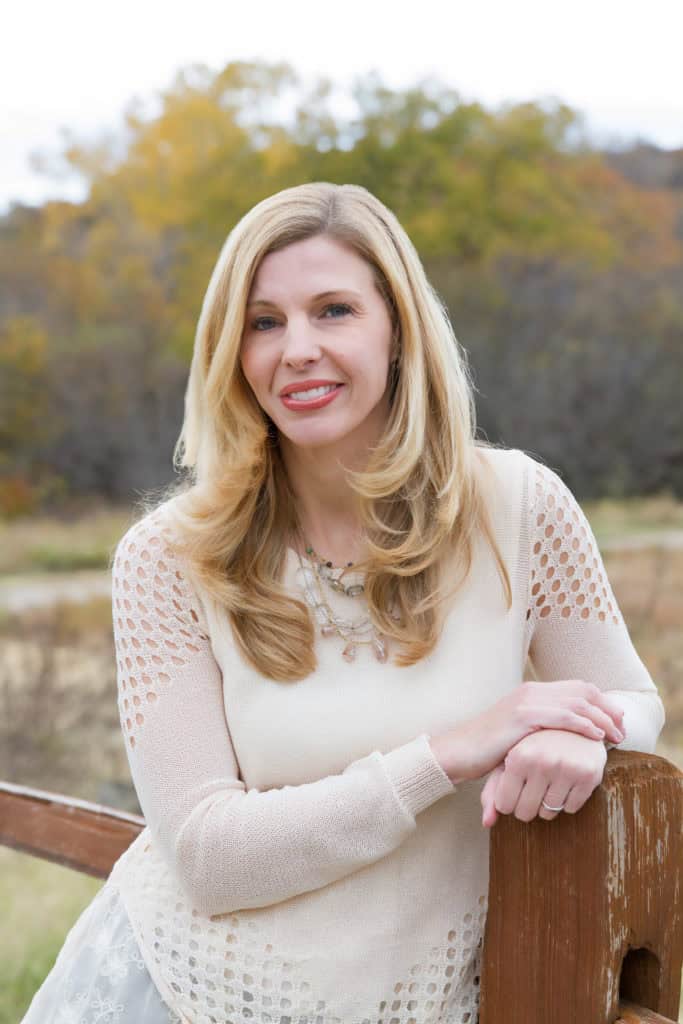 Katie Bangert is a wife, mother, unapologetic book lover and nature enthusiast. Published in five Chicken Soup for the Soul books, she somehow turned a marketing degree into a passion for writing and children's education. She hopes to inspire her readers to find the blessings hiding within the everyday.
You may enjoy these other articles by Katie: