Best Lunch Boxes and Bento Boxes on Amazon (2021 Edition)
This post may contain affiliate or sponsored links. Please read our disclosure policy.
It can take hours to research the best lunch boxes and Bento boxes on Amazon. Good news! We've done the work for you.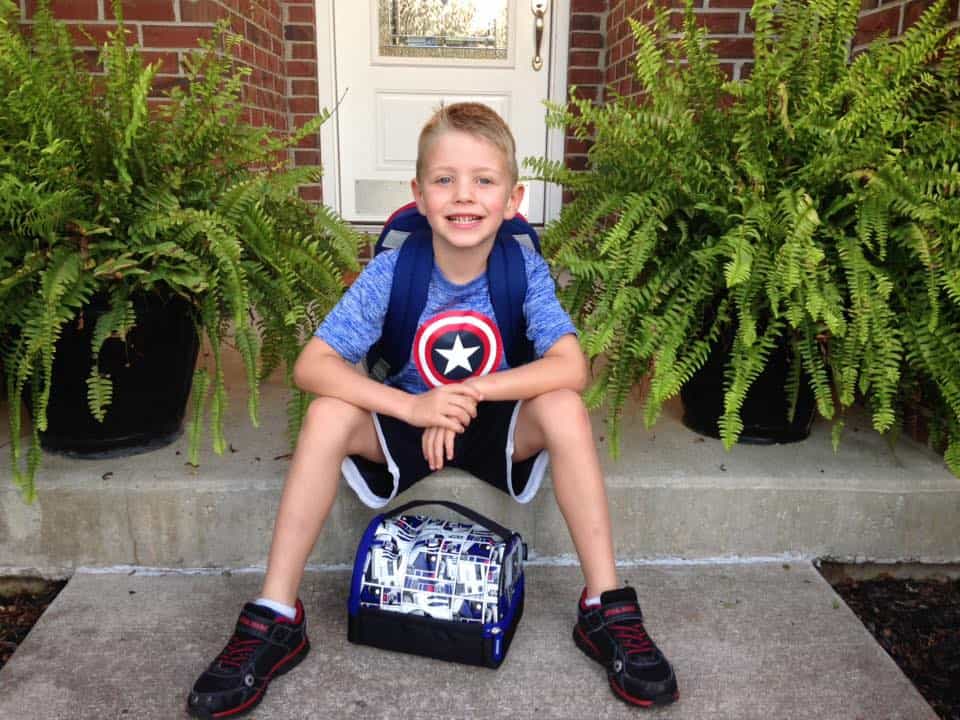 We did a bunch of research and put together our Best Back to School Lunch and Bento Boxes! Free shipping on all if you have Prime.
All our recommendations are eco-friendly and safe–PVC, BPA and Phthalate free. These highly-rated lunch boxes and bento boxes are available with free shipping if you have Prime on Amazon and delivered right to your door.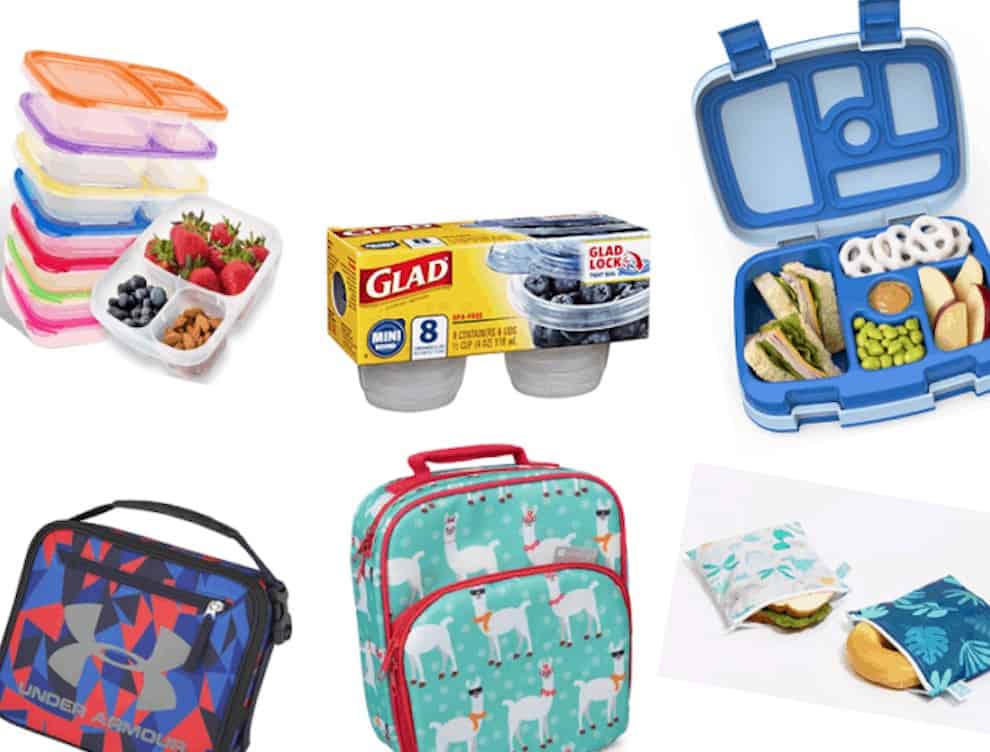 Top Picks for Bento Boxes
Note: We are a participant in the Amazon Services LLC Associates Program, an affiliate advertising program designed to provide a means for us to earn fees by linking to Amazon.com and affiliated sites. Read our full disclosure policy here.
We love the bento box option to go inside a fun print lunch box! Bento's are great for the green factor, but it also makes packing lunches a breeze. Perfect for the picky eater, the dividers ensures foods will not touch.
BEST ALL AROUND BENTO BOX
No need for multiple plastic containers and baggies – Bentgo Fresh holds it all.
Pack up to 4 different items
Optional divider to change from 3 to 4 bento-style compartments
Keep entrees and sides separated
Holds nearly 5 cups of food
Fits into these lunch boxes
Dimensions: 9.50 x 7.50 x 2.38 inches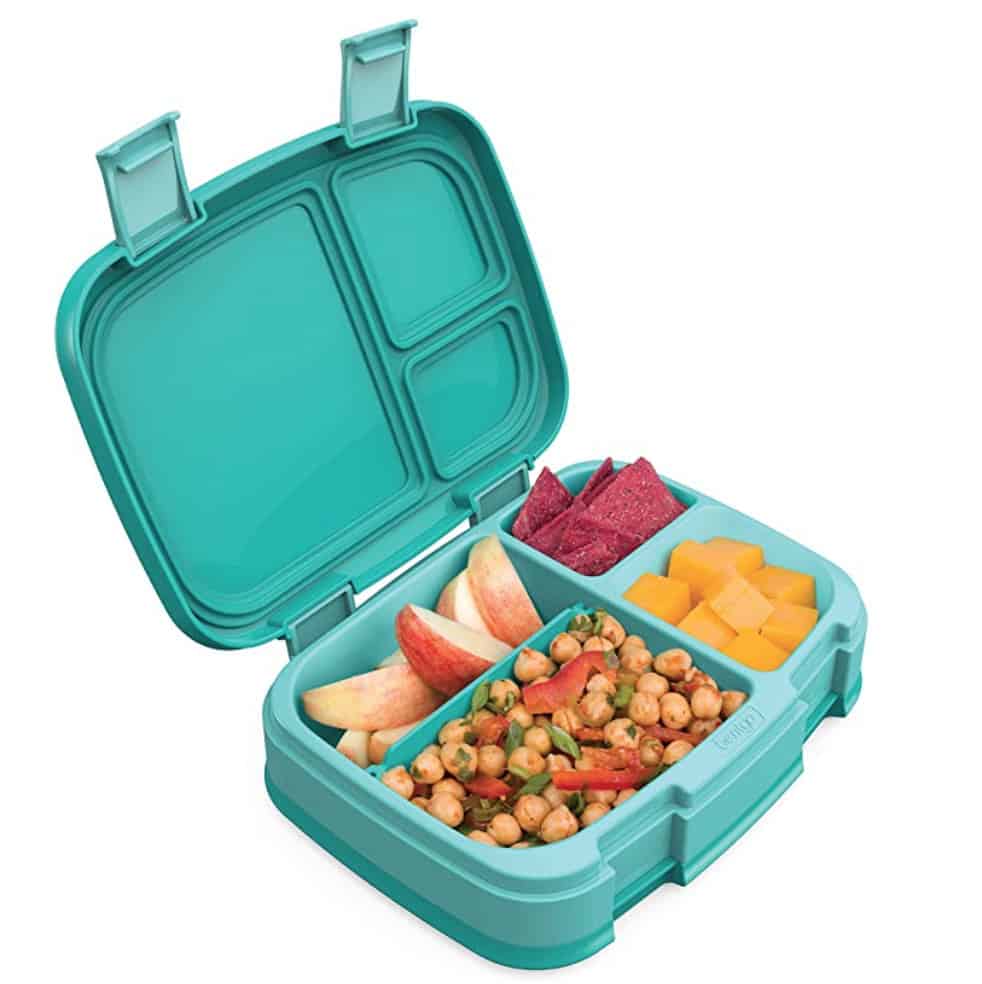 BEST BENTO FOR YOUNGER KIDS (3-7)
Bentgo Kids Childrens Lunch Box
This bright colored box is perfect for the younger crowd with preschool-age appropriate portion sizes. This could also double as a snack box when you're on the go. Leak proof and easy to clean, Bento Kids is dishwasher safe. Dimensions – 8.5" x 6.5" x 2". Fits in this lunch box perfectly.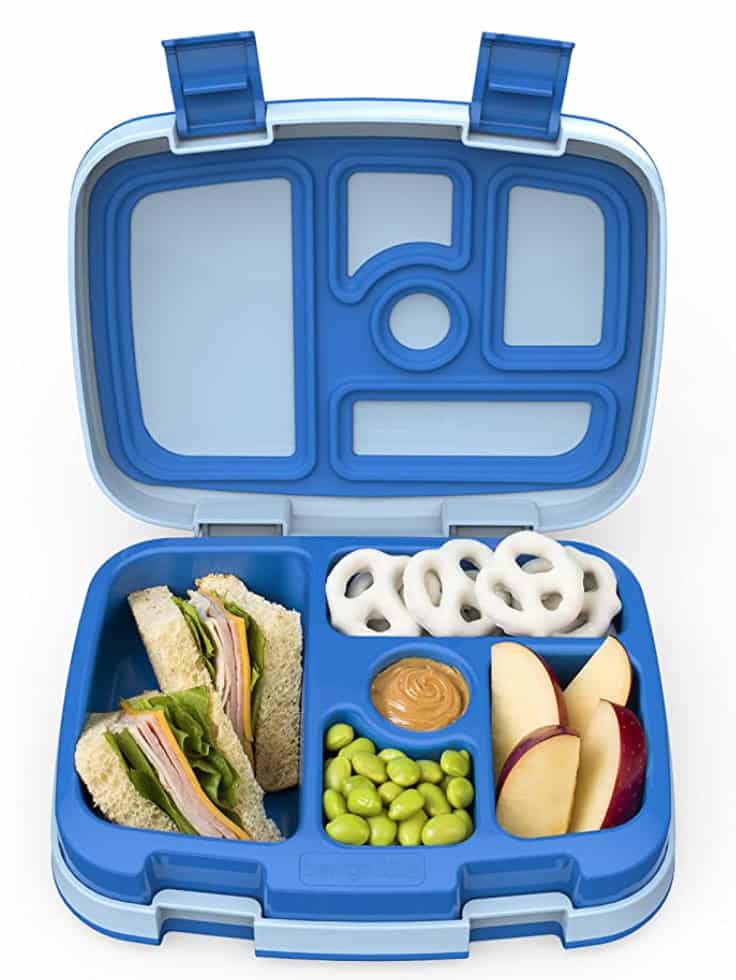 BEST BUDGET-FRIENDLY BENT0
This one is perfect for parents who want a lot of bang for their buck. With 7 sets for around $17, these are great when you have multiple kids, want the ease of running through the dishwasher or just want to pack a quick snack to toss in a purse. In a pinch, you can even use them to store leftovers. These are also a little bit smaller and will fit in almost any lunch box. Dimensions – 6.60 x 5.70 x 10.10 inches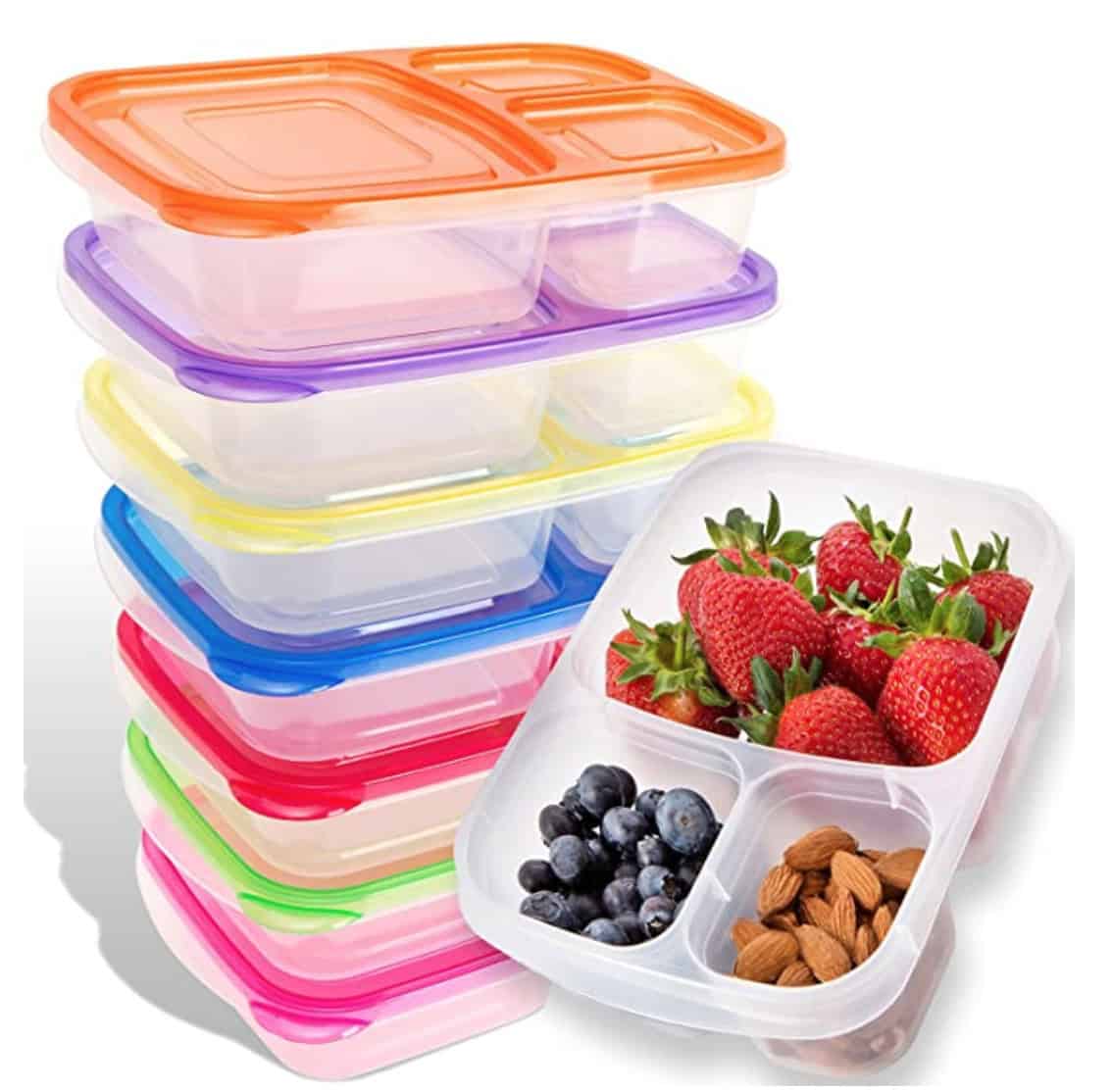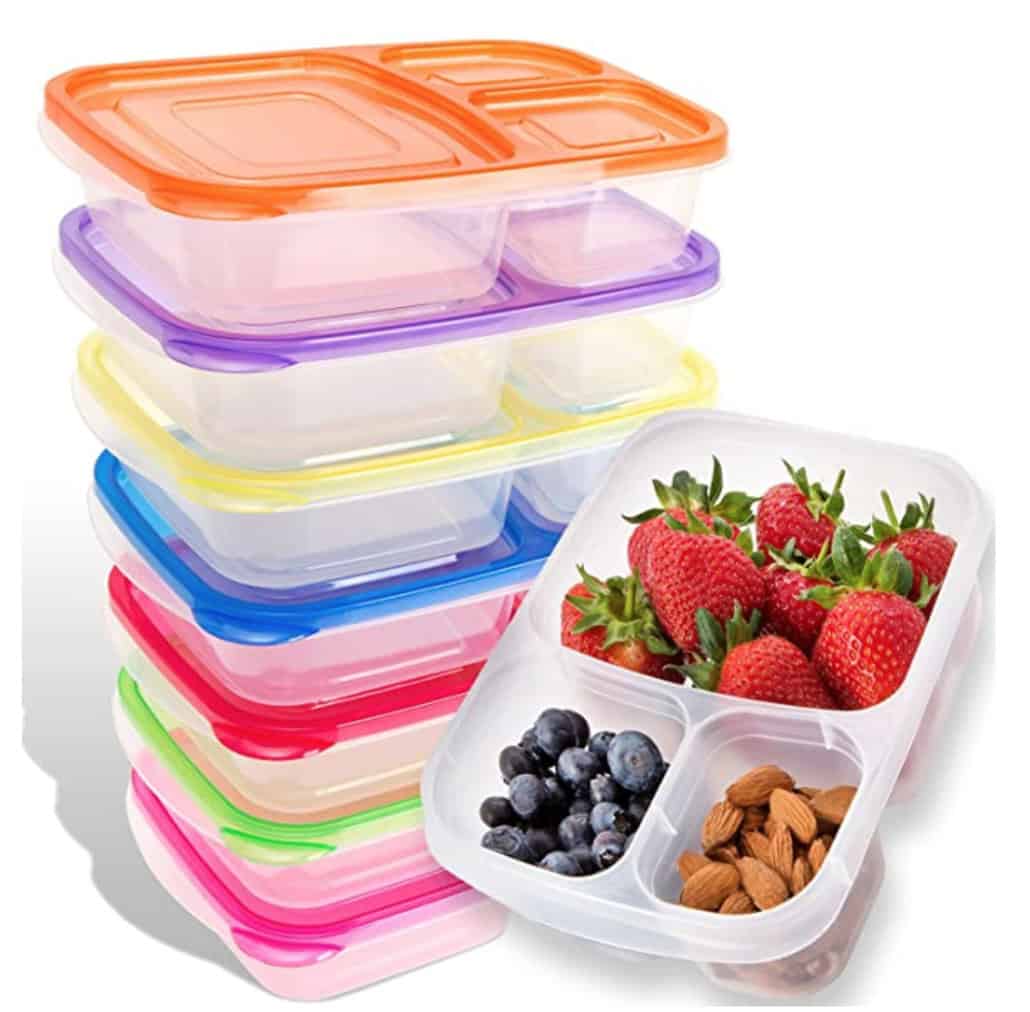 ---
Top Picks for Lunch Boxes
We think the bento box paired with a fun traditional lunch box is the best of both worlds!
Many of the bento's don't leave room for a drink or extra snack. Putting the bento inside a traditional lunch box is the ultimate in versatility, leakage protection and keeping foods hot or cold. Pro tip – double check the sizing of your lunch box dimensions to make sure the Bento will fit and account for any extra snacks you might want to pack.
Below are some Top Lunch Box options that will fit most of our Bento picks.
BEST ALL AROUND LUNCH BOXES
I used these last year and they held up GREAT. With loads of adorable options (kitties, sharks and even SLOTHS!!) this one is right- sized for kid's lunches. It fits most bentos, has pockets and a drink holder. Dimensions – 10 x 8 x 3.5.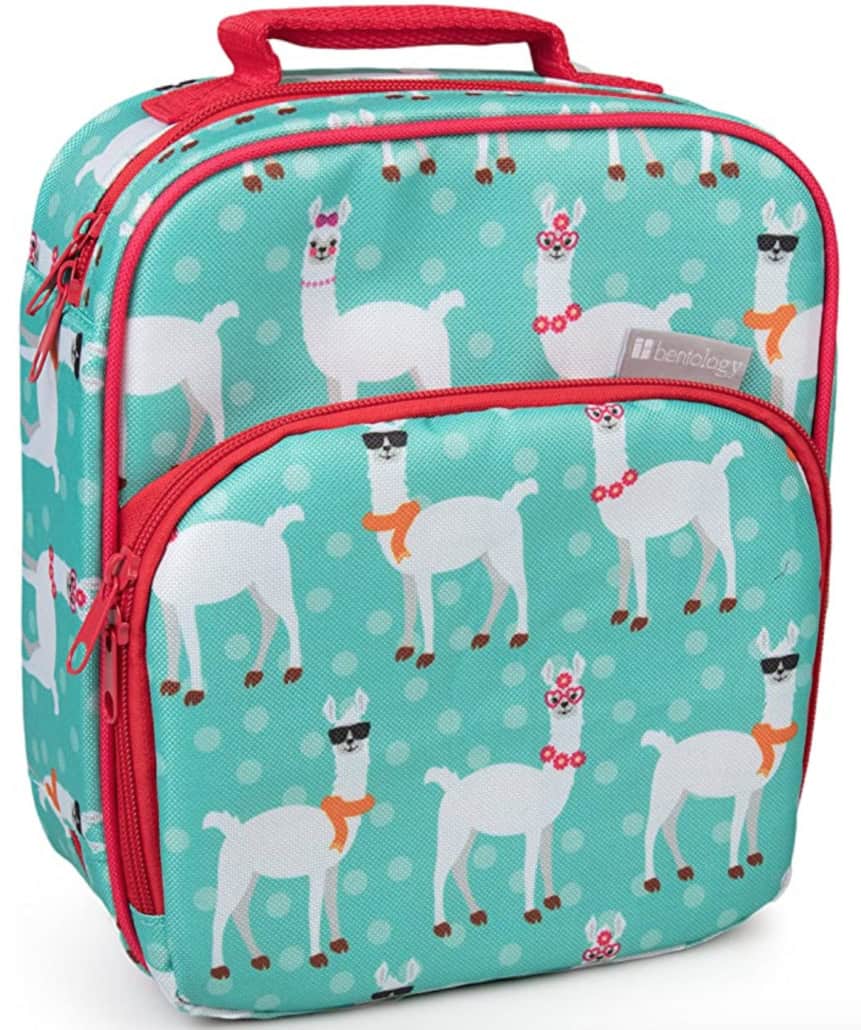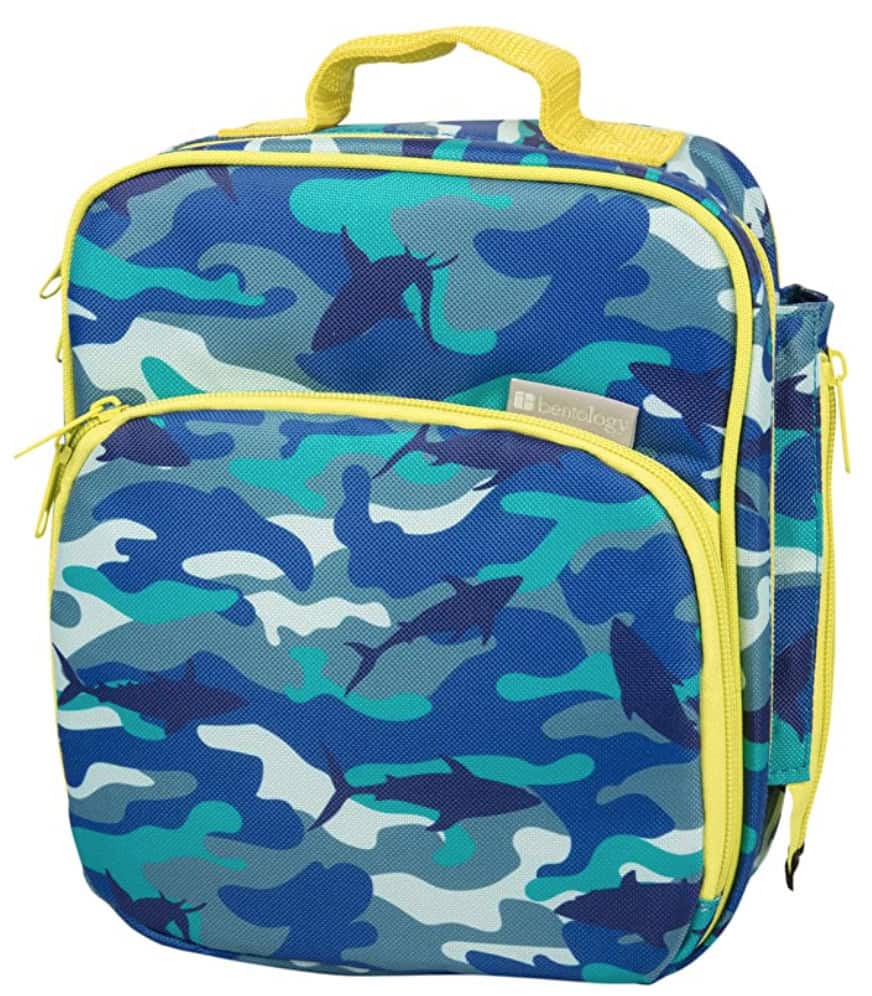 Best Name Brand Lunch Boxes
We get it! Peer pressure to fit in at school can be tough, and sometimes it's the little things that make a big difference. While not the cheapest option, these picks have the "cool" factor for those kids who want a name brand tote.
Under Armour partnered with Thermos on their lunch box and we're a fan. The interior hard plastic liner makes this pick super easy to keep clean, and we like the water bottle holder on the side. Bonus! It clips to a backpack. Dimensions – 10.5 x 9.2 x 3.4 inches.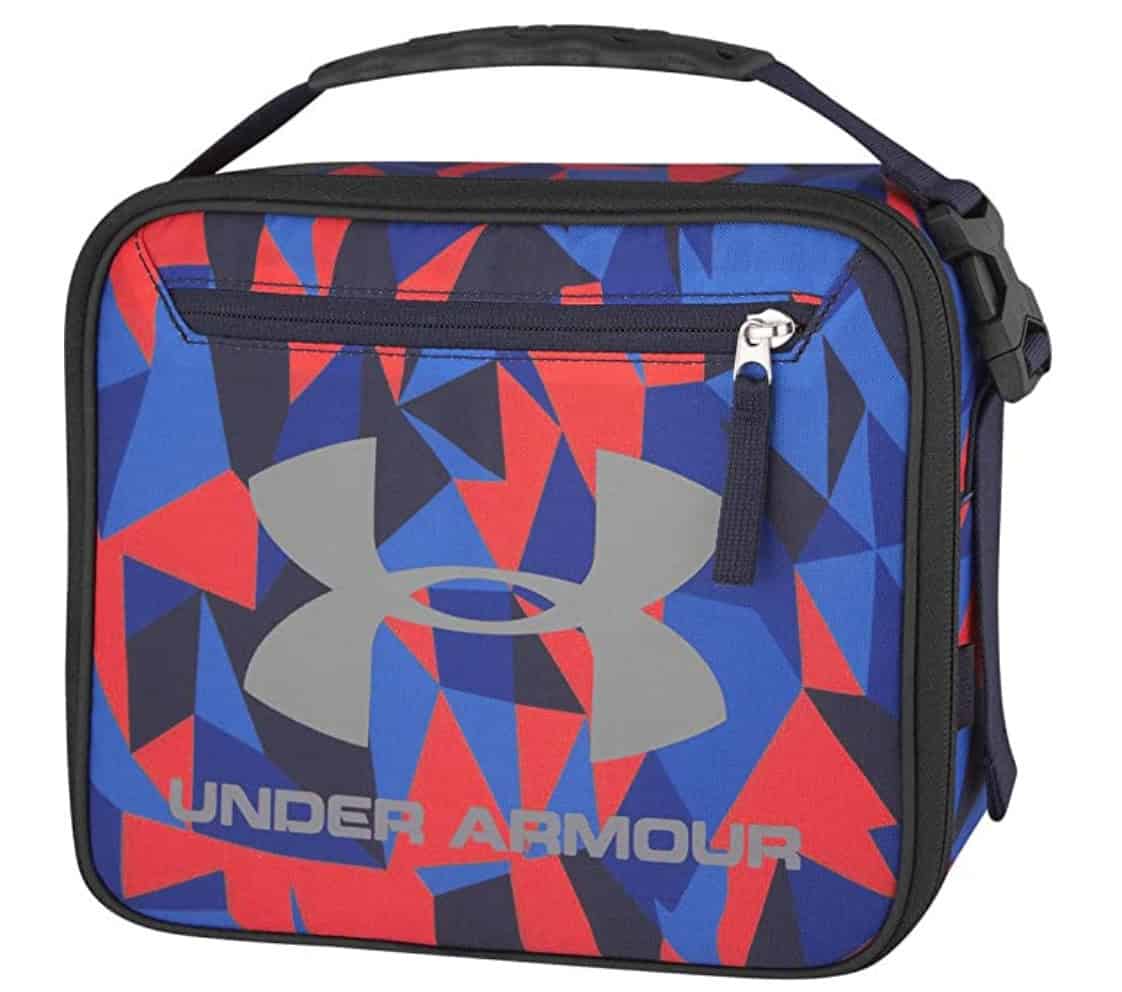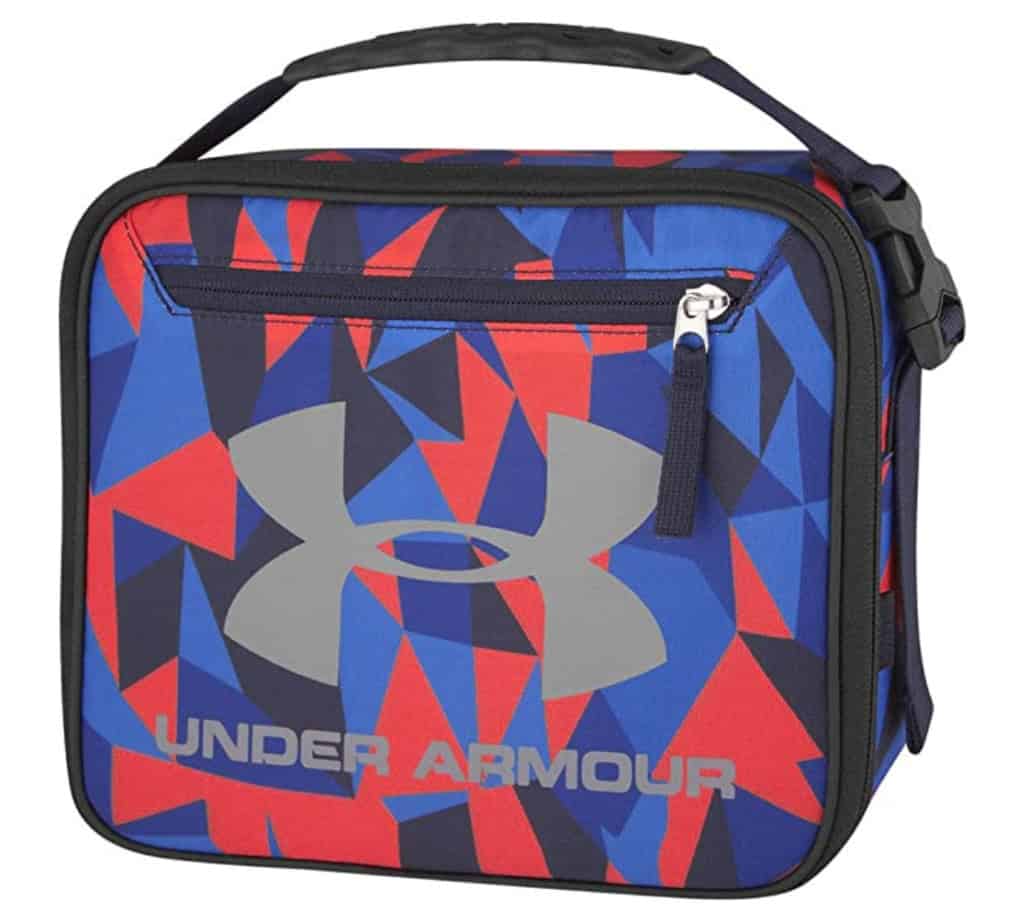 Vera Bradley Lighten Up Lunch Cooler
With lots of color and pattern choices, Vera Bradley will keep your kid in fashion at the lunch table. The wide base allows drinks and containers to stay upright. Dimensions – 7.5 x 9 x 6 inches.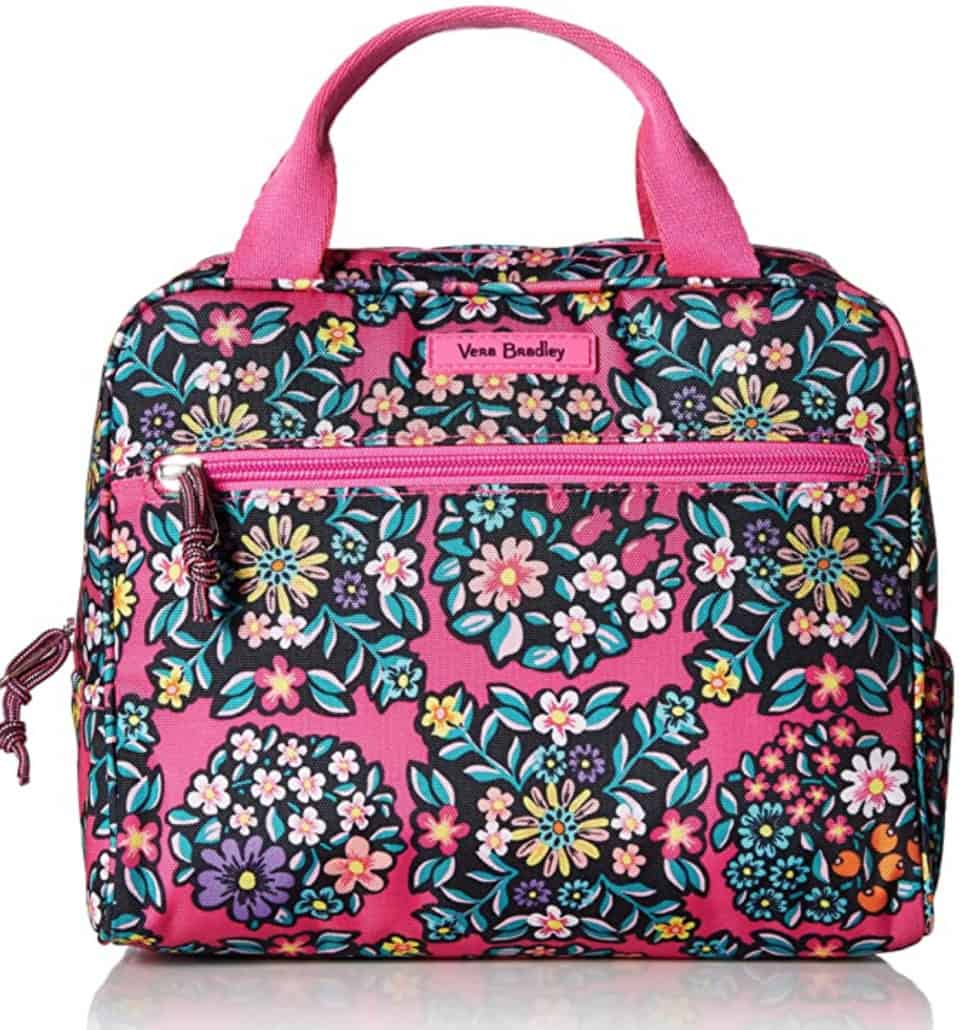 BEST BUDGET-FRIENDLY LUNCH BOXES
We love these Wildkin Lunch Boxes. There are so many patterns to choose from! Dinos to camo, llamas to mermaids, this budget-friendly option offers a choice to make almost any kid happy. Dimensions – 9.75 x 7 x 3.25 inches.
Boy Themed Wildkin Lunch Box – They have SO many options!
Girl Themed Wildkin Lunch Box – Again, so many cute options!
BEST DUAL COMPARTMENT LUNCHBOX
Lunchbots Duplex Insulated Lunch Bag
With two compartments, this larger pick is perfect for sending both hot and cold foods. The bottom compartment fits most Bento Boxes, and is specifically designed for the large Lunchbots Bentobox we recommended above. Several classic colors to choose from and a removable shoulder strap. This roomy option fits most bento boxes and is perfect for your kiddo with a growing appetite. Dimensions are 9 x 8 x 6 inches.
BEST ACCESSORIES FOR LUNCHBOXES
I buy a set of these every year. We use them over and over again for dry snacks. They are a great eco-friendly option to plastic baggies.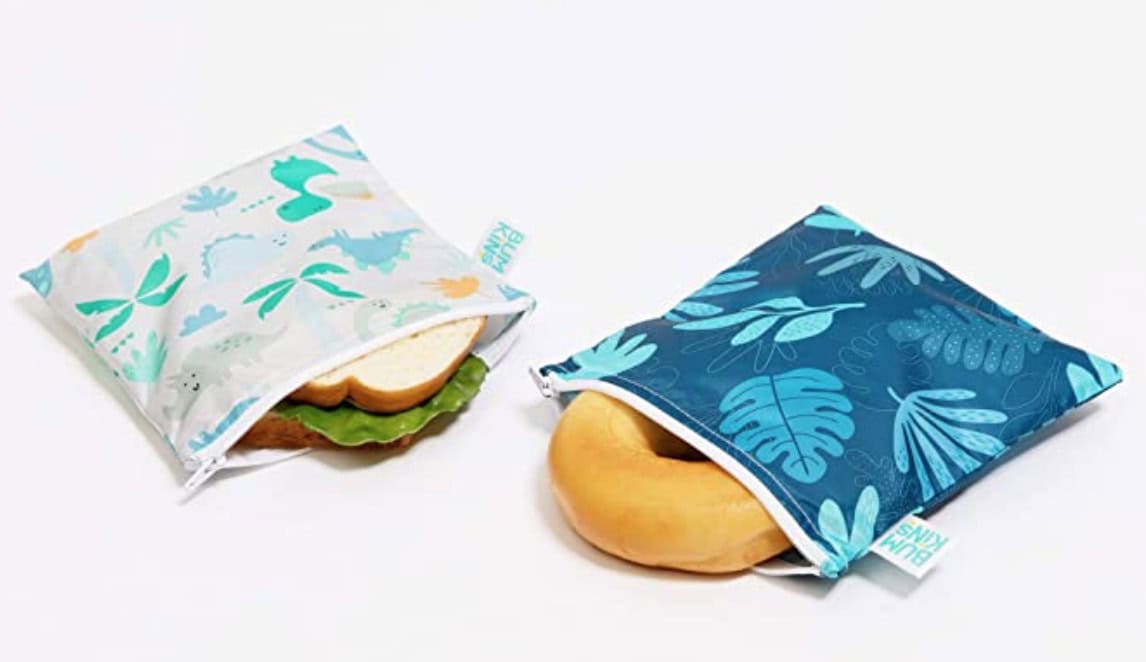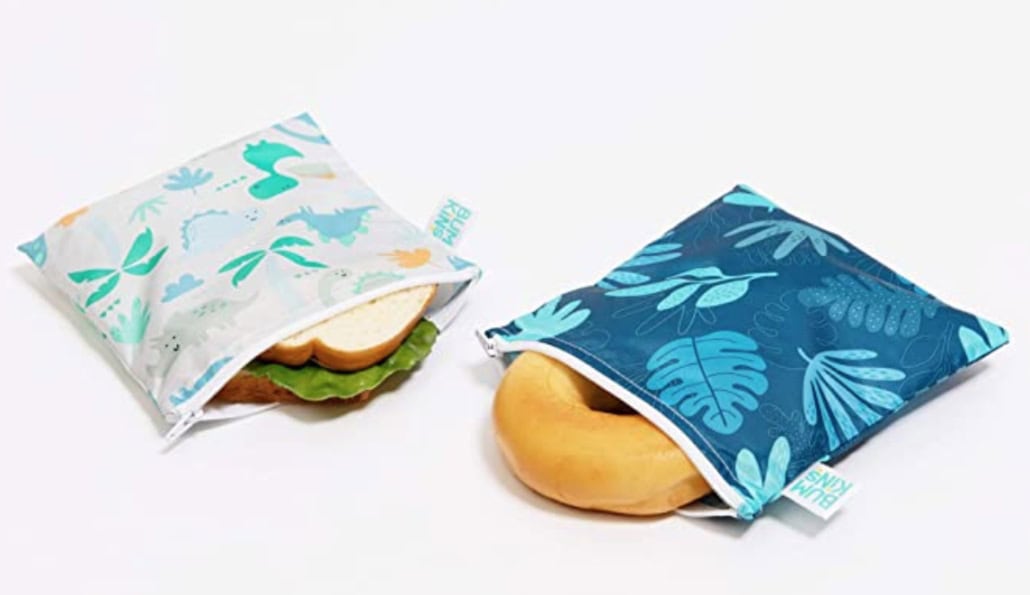 Don't forget the ice pack! Check out Blue Ele's 4 Pack Ice Packs. These lightweight packs are long-lasting and colorful. The thin size allows them to fit in zipper pockets or placed on top of bentos. Dimensions – 6.26 x 4.33 x .59.
I used the heck out of these last year. They seal really well! Perfect for fruit or veggies that you won't want touching other food.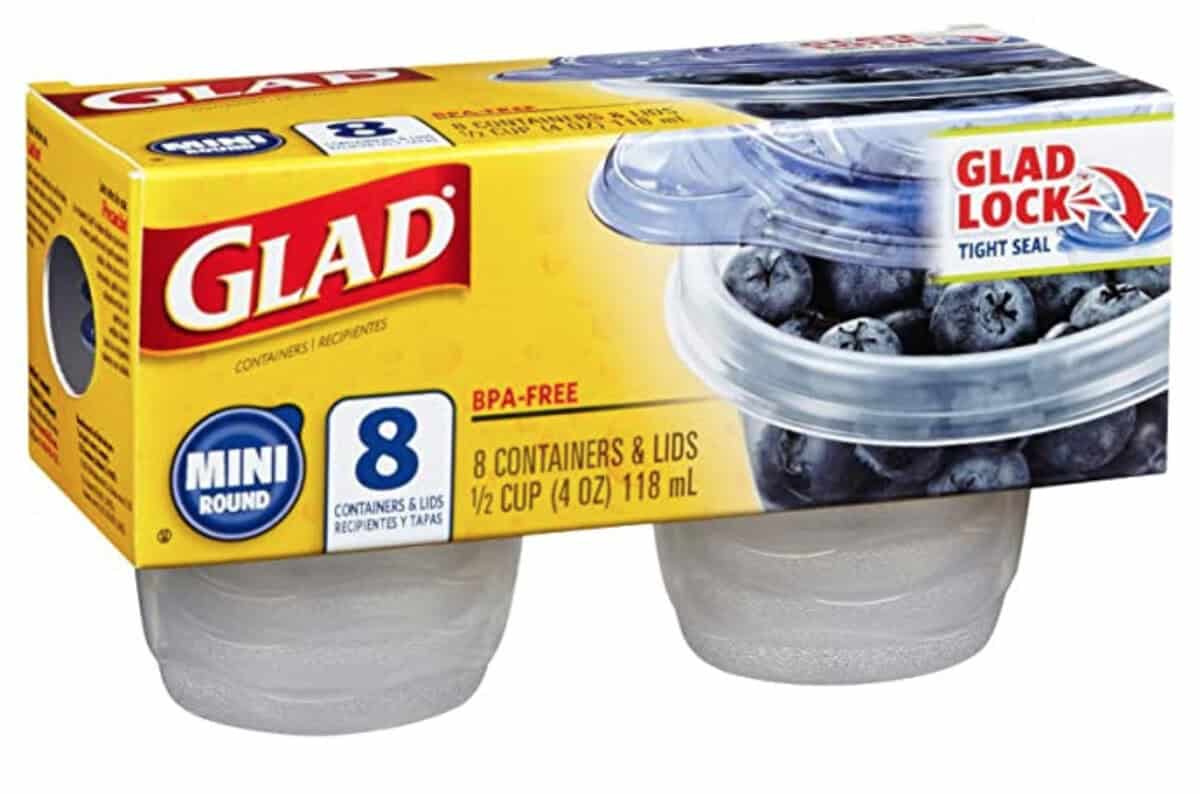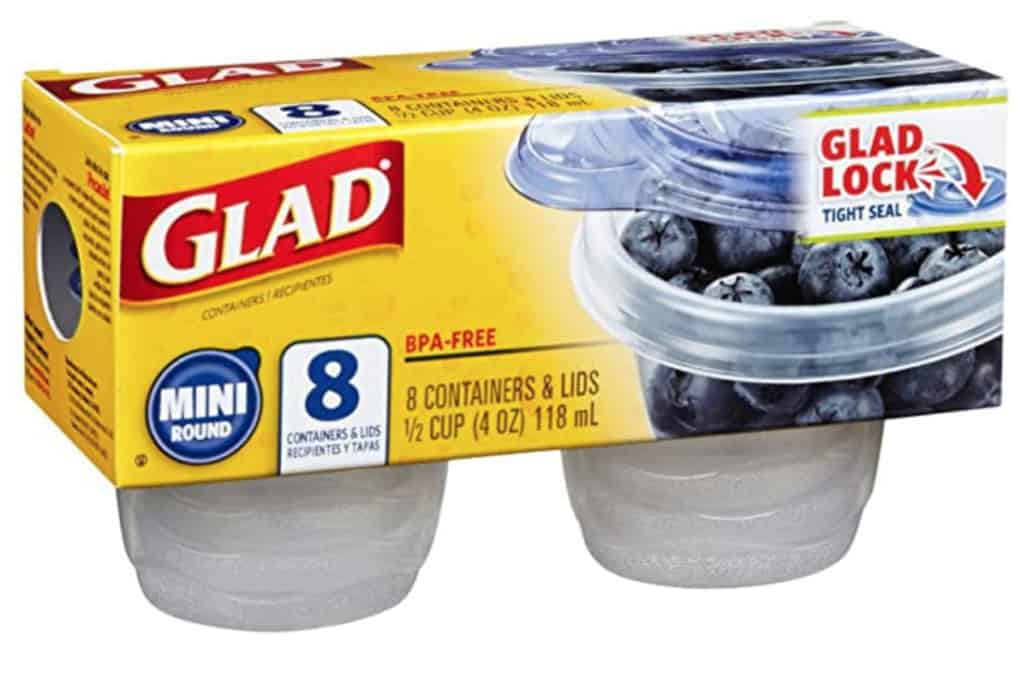 Need Healthy Lunch Ideas?
Wondering what to pack in your new lunchbox? Try our 20 Easy and Healthy Lunch Box Ideas That Kids Will Love.