7 Frozen Smoothie Packs (+ Printable with Shopping List)
This post may contain affiliate or sponsored links. Please read our disclosure policy.
Learn how to save time and money and eat healthier by prepping frozen smoothie packs ahead of time. Use our 7 different delicious smoothie pack recipes to start filling your freezer today.


Why Make Frozen Smoothie Packs?
Smoothies are the bomb! I can think of no tastier way to get TONS of fruits, vegetables, and other healthy foods into you and your family every single day.
They've become the norm in our homes for breakfast, lunch, or snacks since developing these 7 delicious, healthy smoothie recipes AND learning how to make freezer smoothie packs.
We've created one smoothie for every day of the week, so you never get tired of the same one and so you include a variety of fruits and vegetables in your diet throughout the week.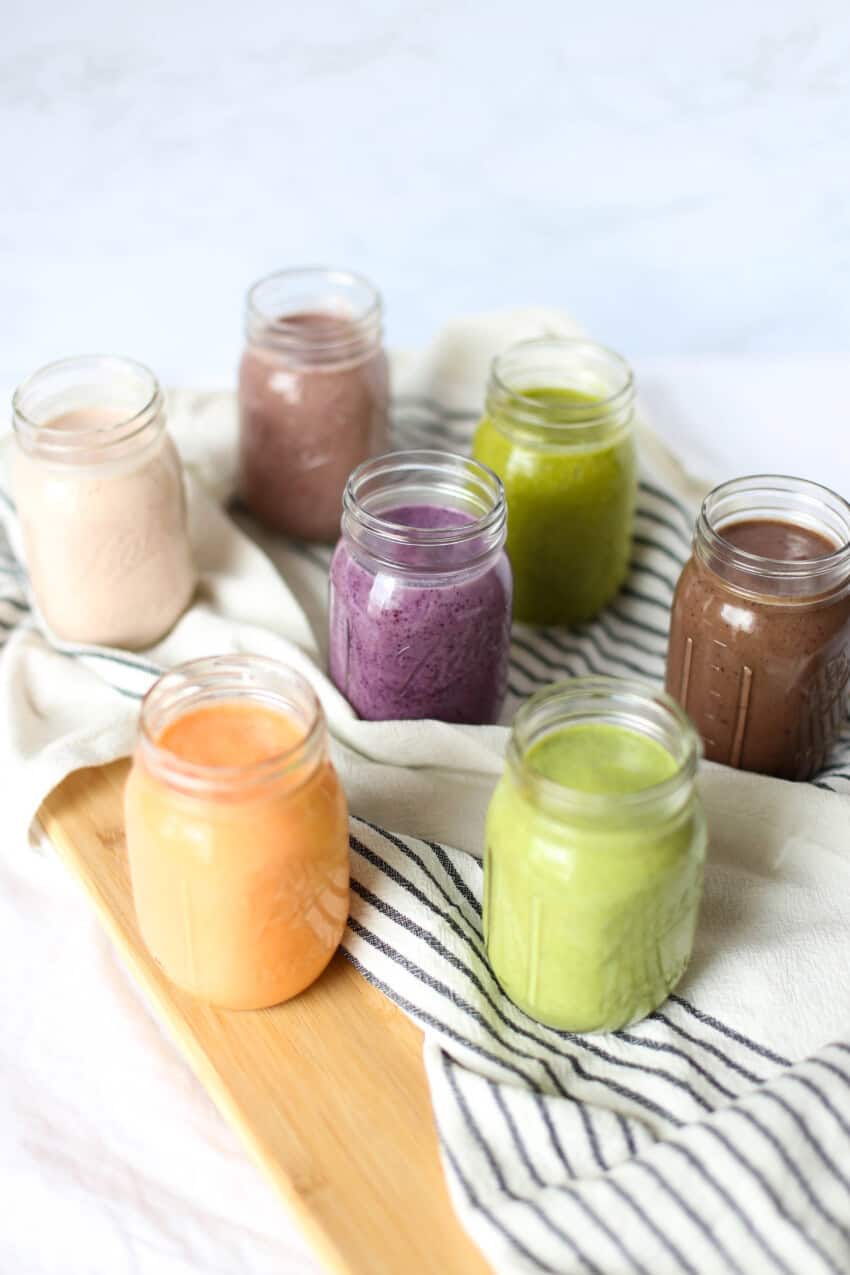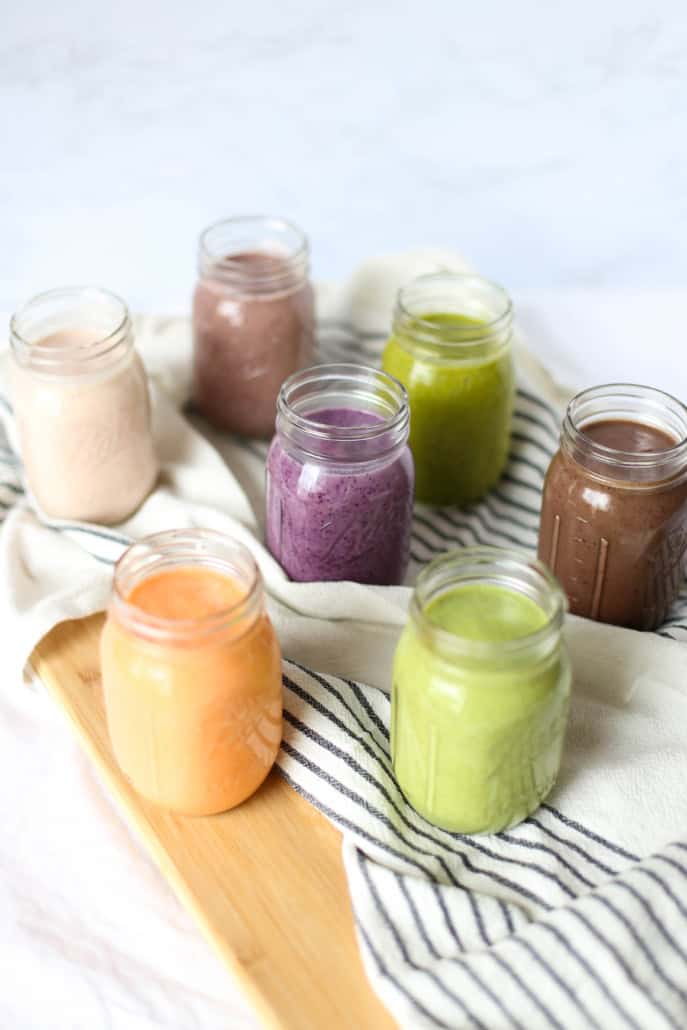 About Our Frozen Smoothie Pack Recipes:
All of our 7 easy, healthy smoothie recipes we are sharing below have a few things in common. Each recipe:
Tastes good! Yes, these smoothies are SUPER HEALTHY but we wanted to make sure they didn't taste like grass from the backyard. Even our kids like them.
Includes only simple real food ingredients that you can find in just about any grocery store.
Makes a single-serving (approx. 16 ounce) smoothie, which can work as a meal replacement. Or, divide it up among family members.
Includes fruits and/or vegetables and a source of protein and healthy fats to keep you full and satisfied.
Includes freezer smoothie pack instructions so you can prep several of them ahead of time to have on hand.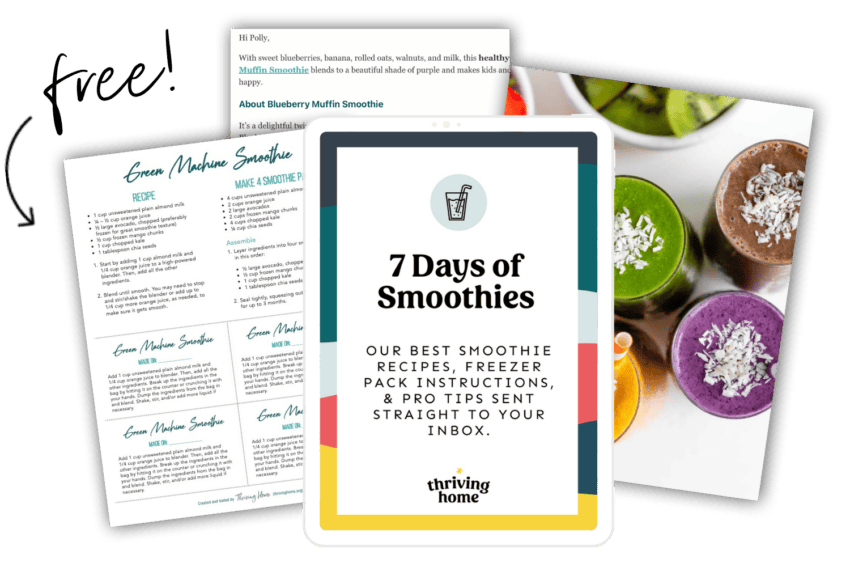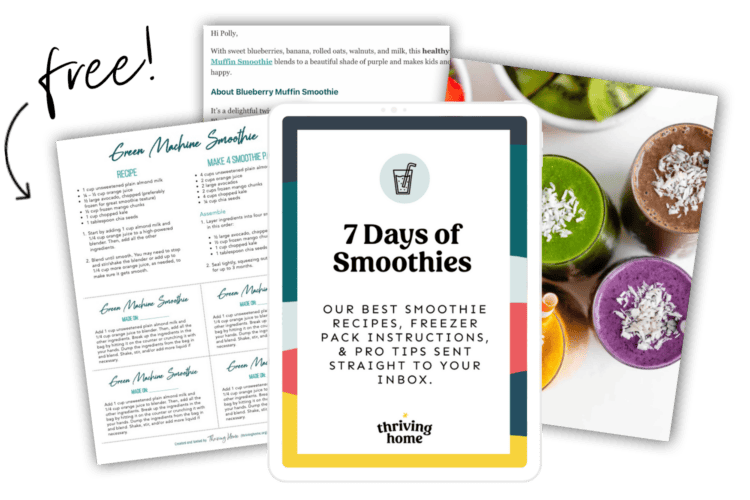 7 Must Have Smoothie Recipes
Get our best smoothie recipes, freezer pack instructions, & pro tips sent straight to your inbox.
7 Delicious, Healthy Frozen Smoothie Packs
This easy, healthy Chocolate Covered Cherry Smoothie recipe tastes like a chocolate shake (seriously!) but is chock full of antioxidants and protein thanks to spinach, dark cherries, almond butter, cocoa powder, and more.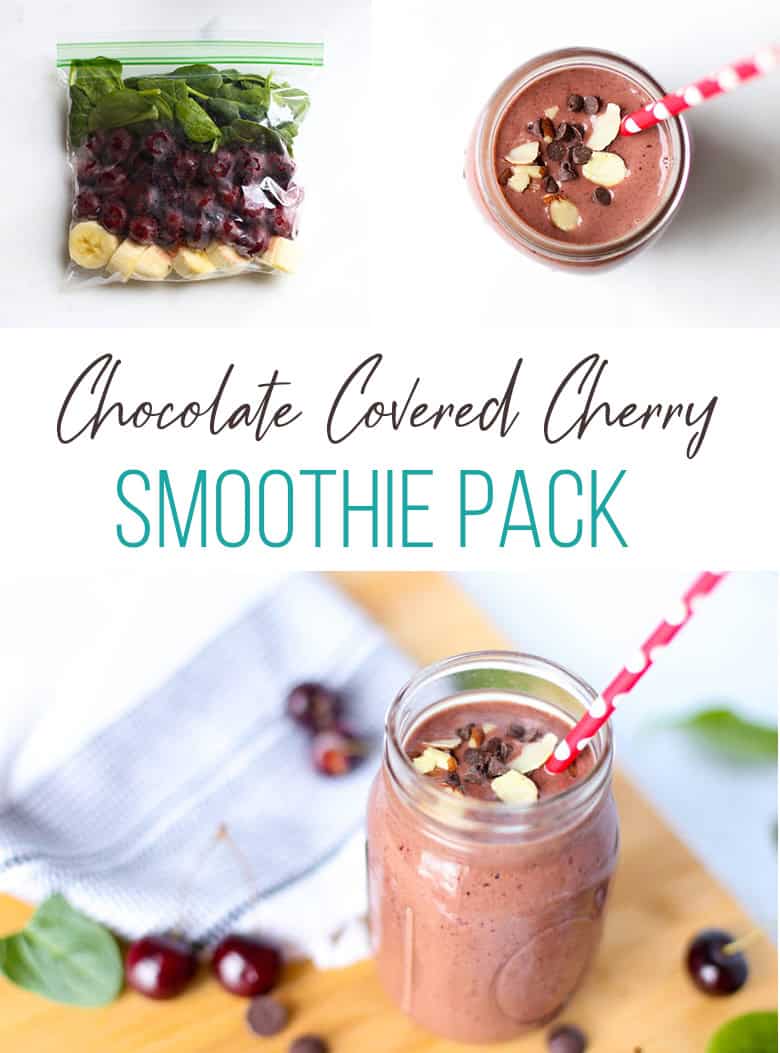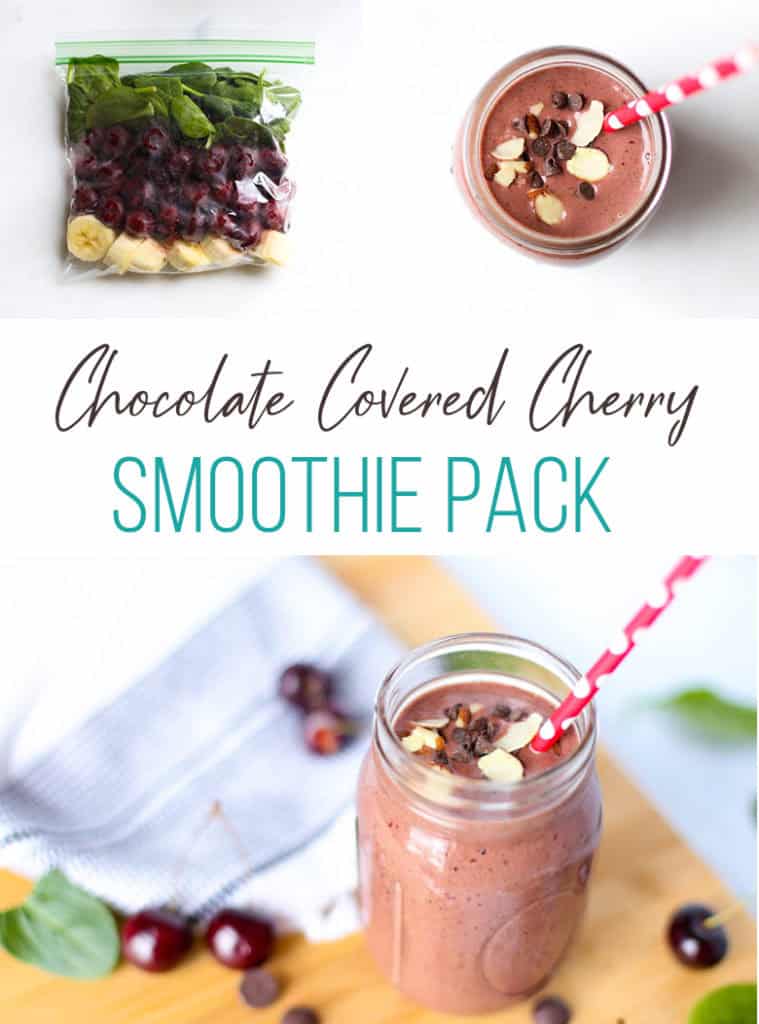 This easy, healthy Green Machine Smoothie is a great way to start the day. Simply blend up your powerhouse ingredients (avocado, mango, kale, chia seeds, and liquid of choice), and you'll be charged up for a great day.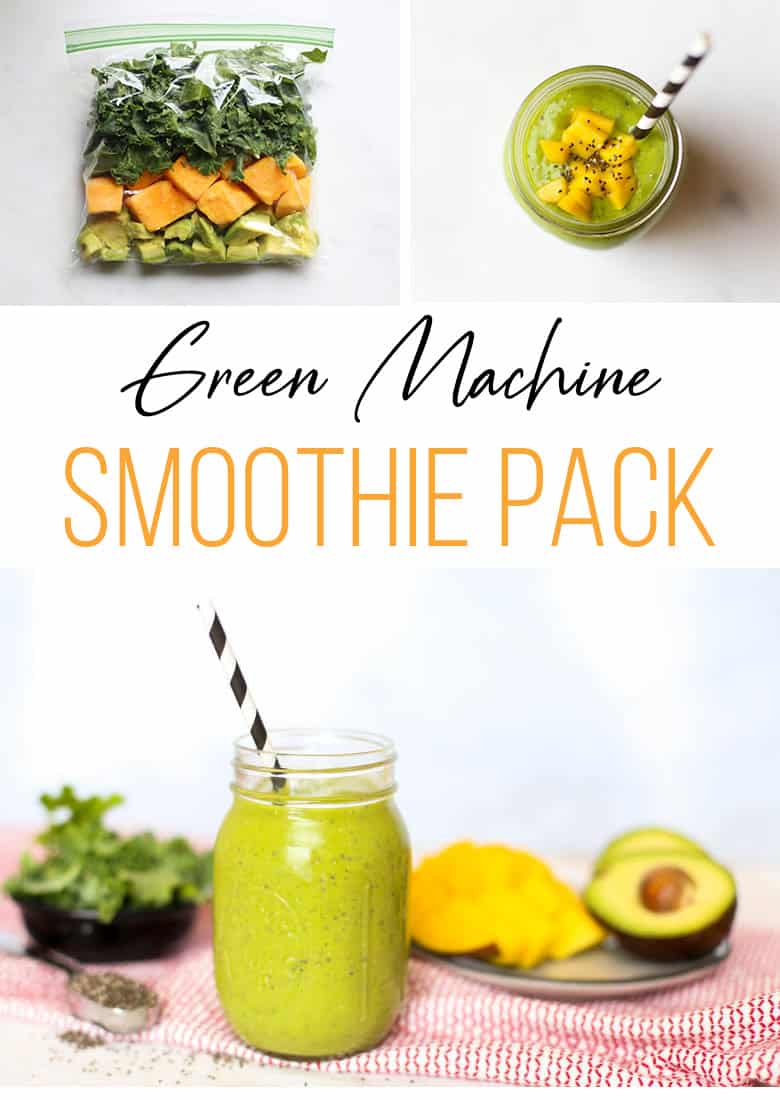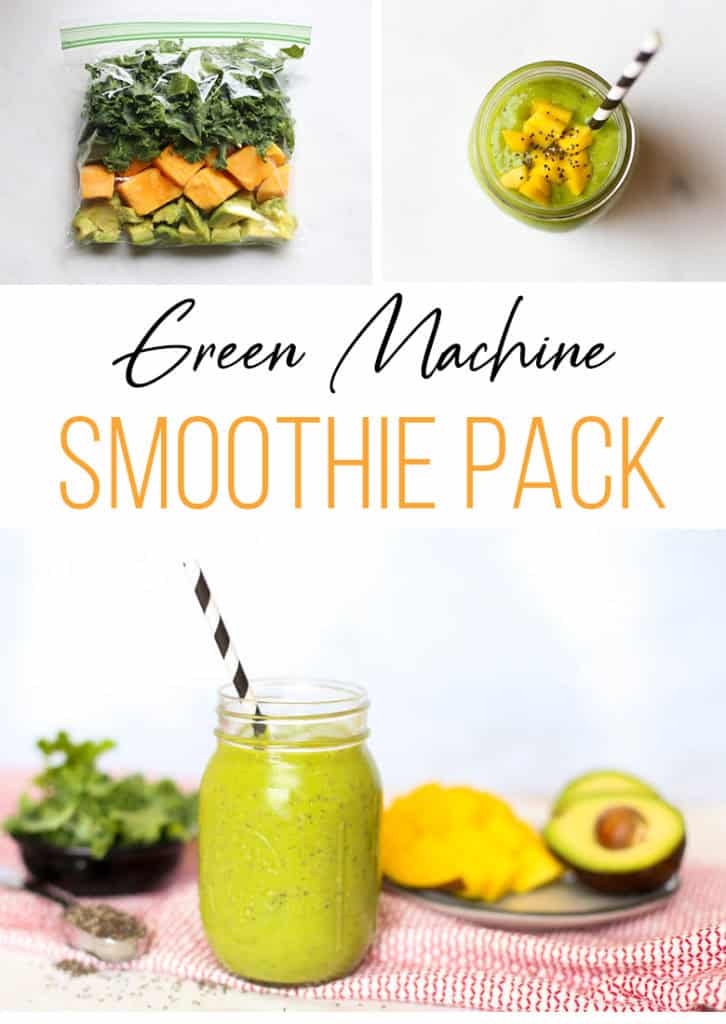 With sweet blueberries, banana, rolled oats, a few walnuts, and milk, the easy, healthy Blueberry Muffin Smoothie blends to a beautiful shade of purple and makes kids and adults alike happy. After all, who doesn't love a Blueberry Muffin?! Psst…it's also packed to the brim with gluten-free, dairy-free nutrition!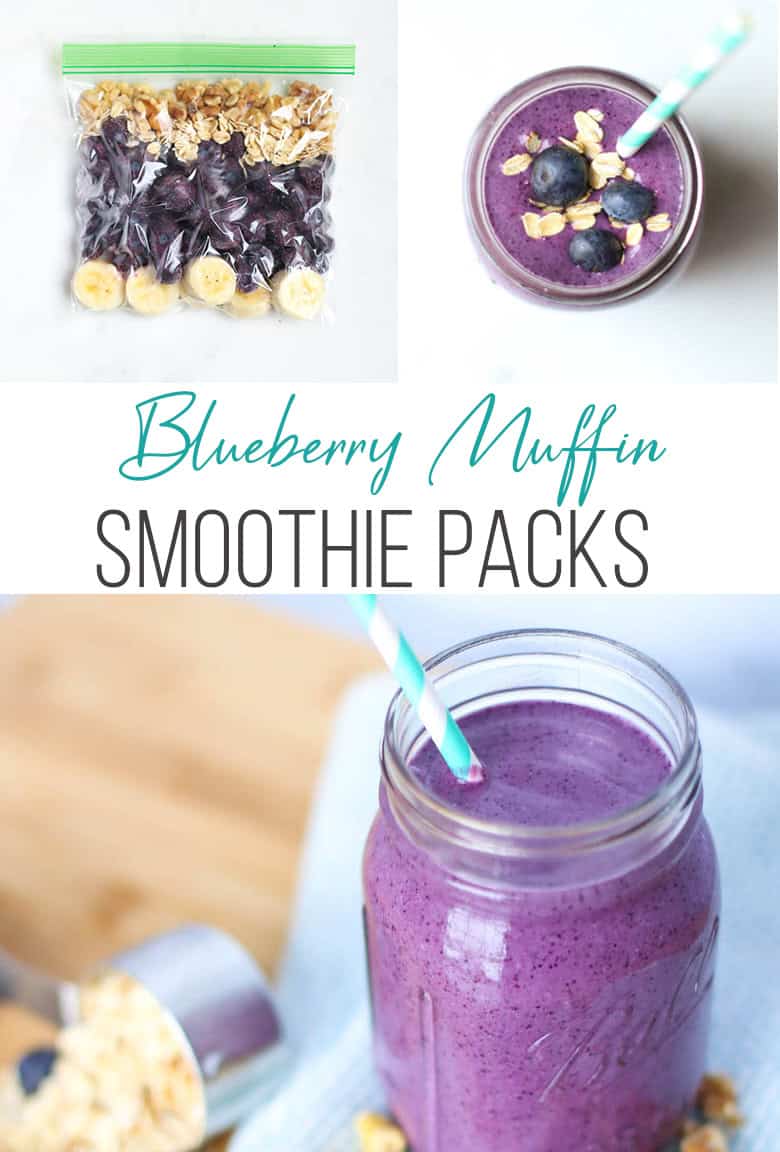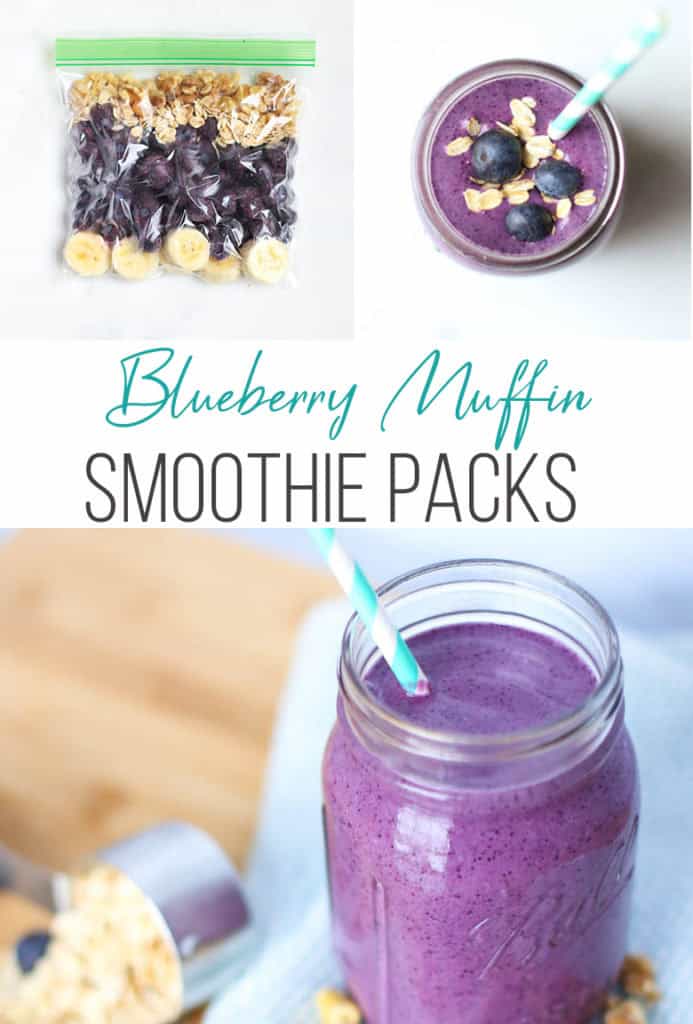 Frozen strawberries, pineapple, and banana combine with coconut milk and almonds to create the most luxurious, healthy smoothie you've ever had! This easy Strawberry Piña Colada fruit smoothie has party time written all over it.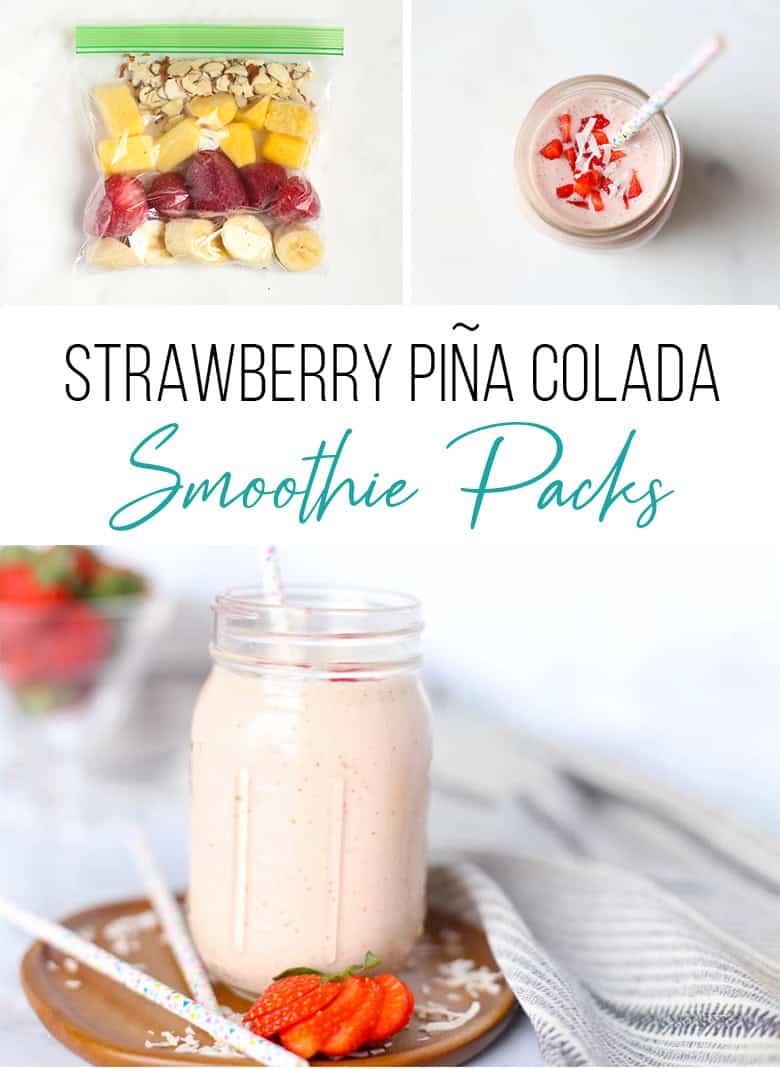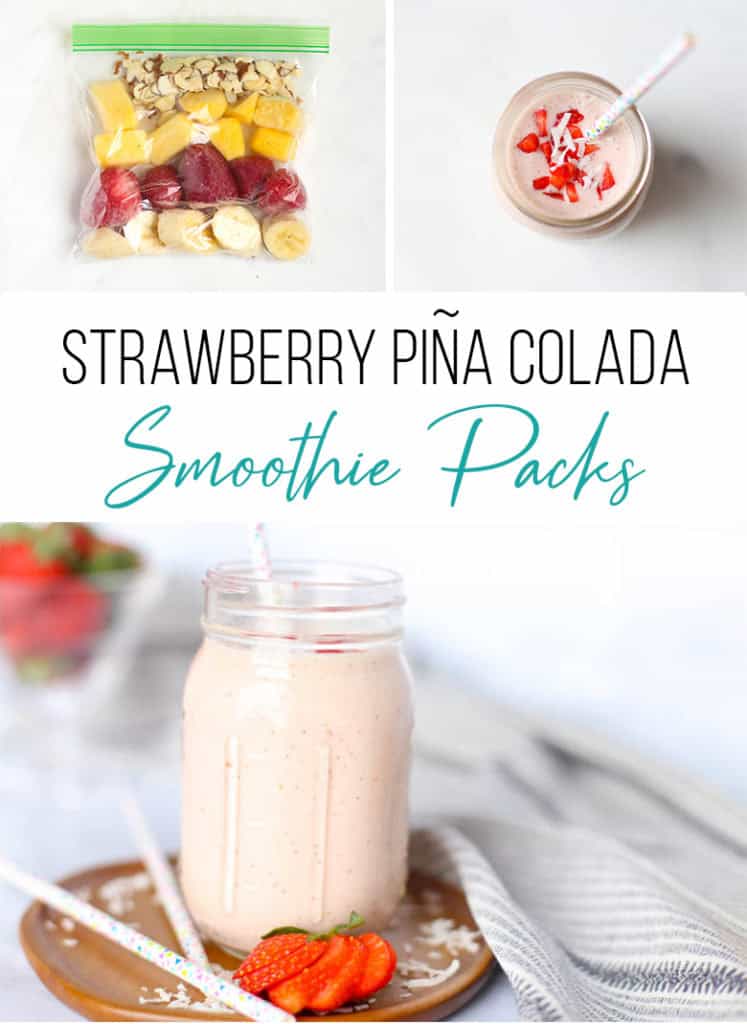 Sweet potato, clementines, carrots, and bananas create the base of this easy smoothie that's a healthier version of the orange sherbet push-up pops from childhood. Yum!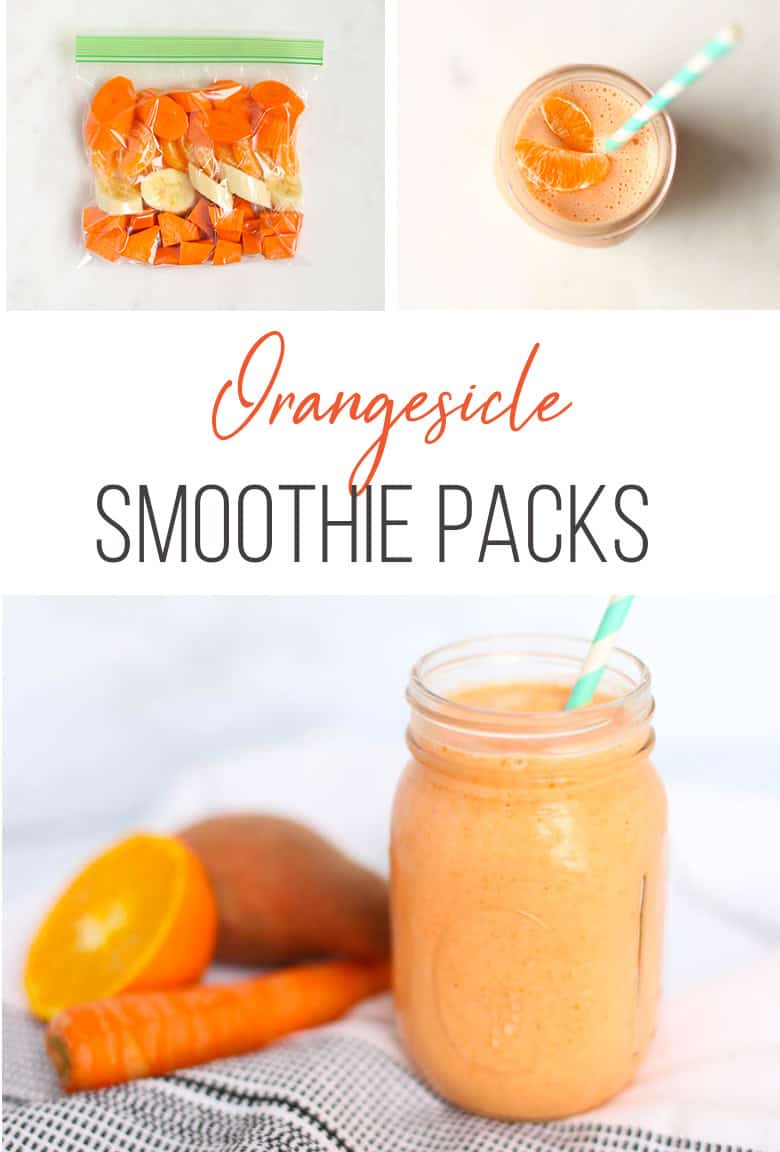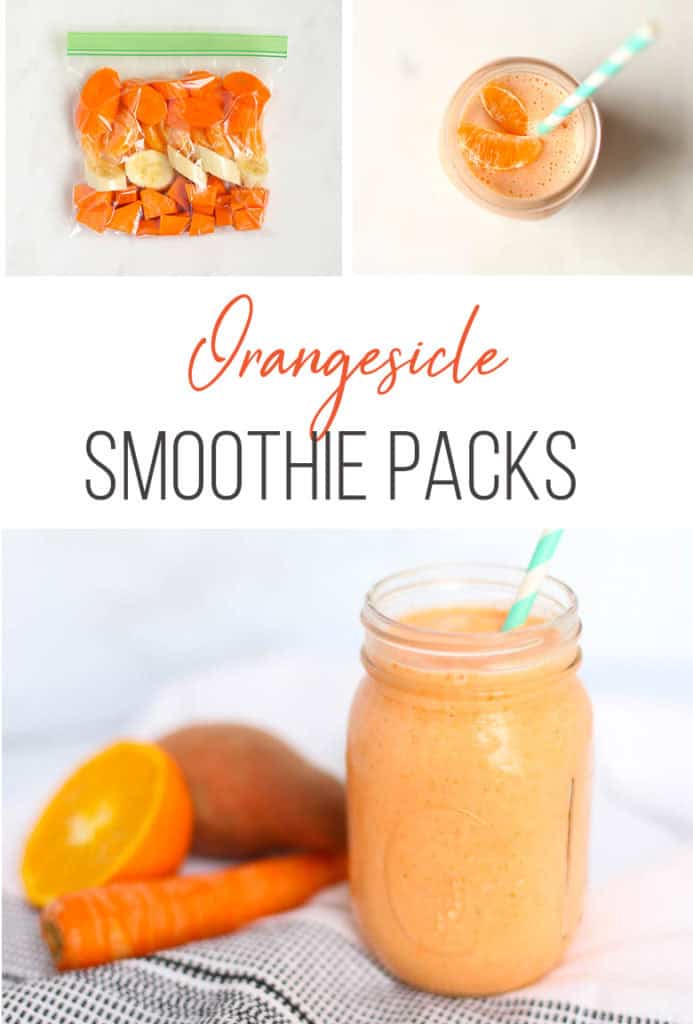 The Very Berry Smoothie, which includes strawberries, blueberries, raspberries, and blackberries, and some hidden spinach starts your day with a tasty super food punch.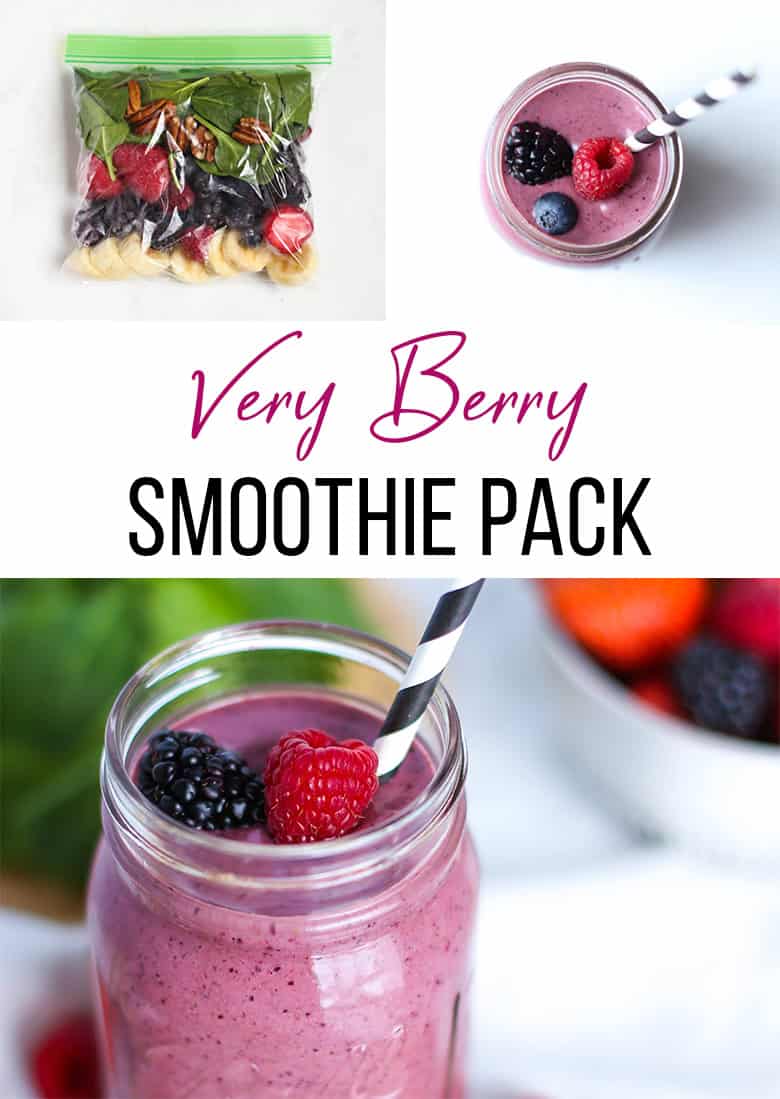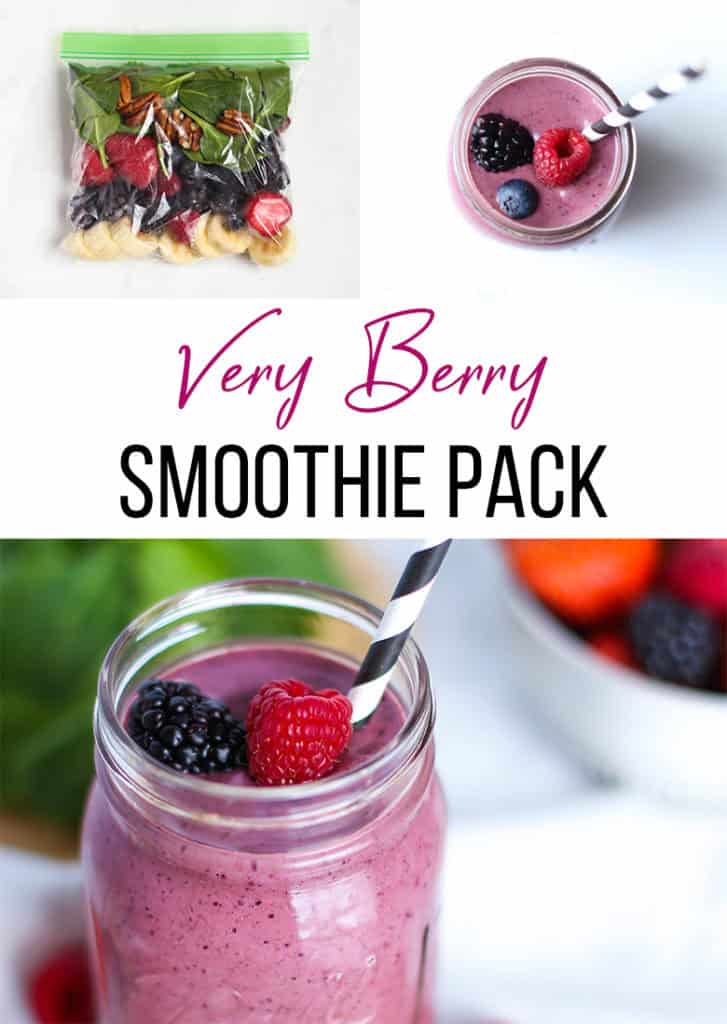 This easy, healthy 4 Ingredient Tropical Green Smoothie recipe tastes like you're sitting on the beach in the Caribbean. (Yes, that's a flavor.) Try this dairy-free, gluten-free, low calorie way to pack in some extra Vitamin C, fiber, and protein into your diet.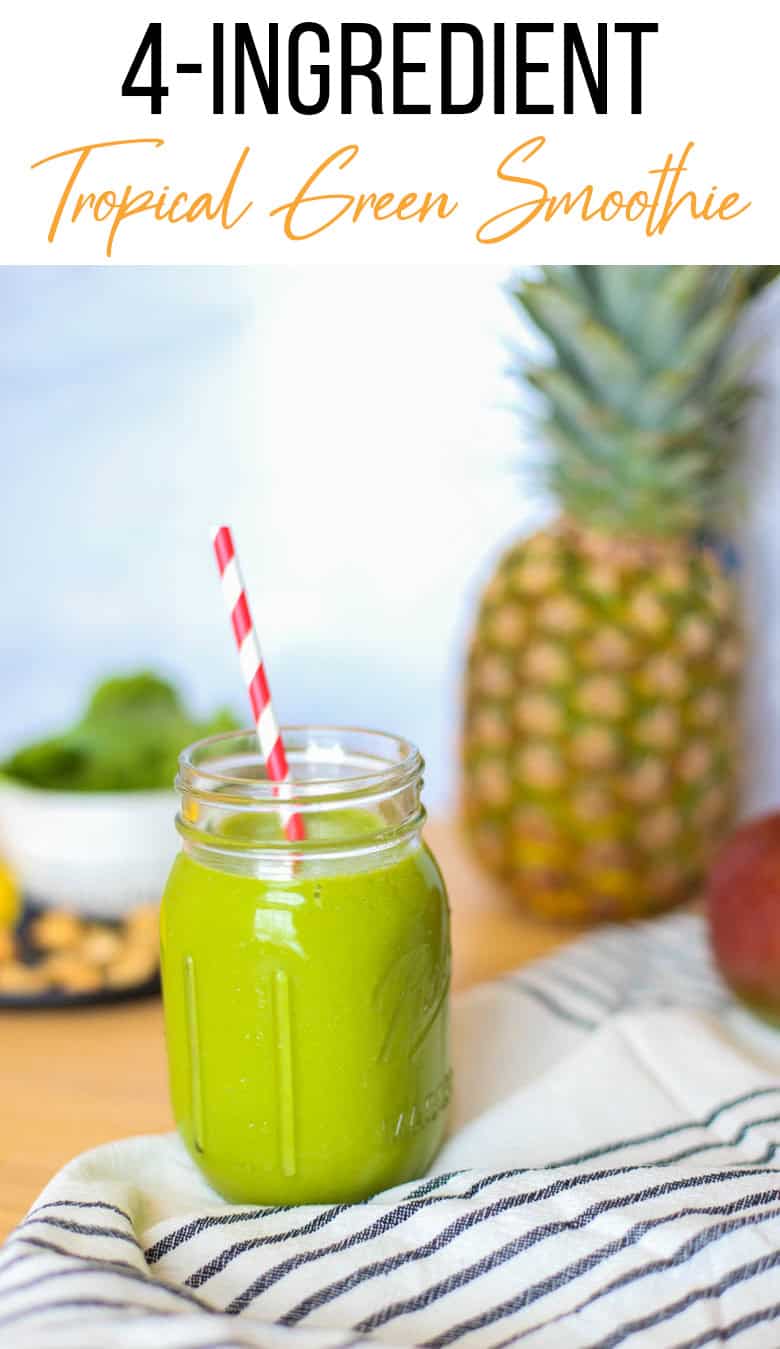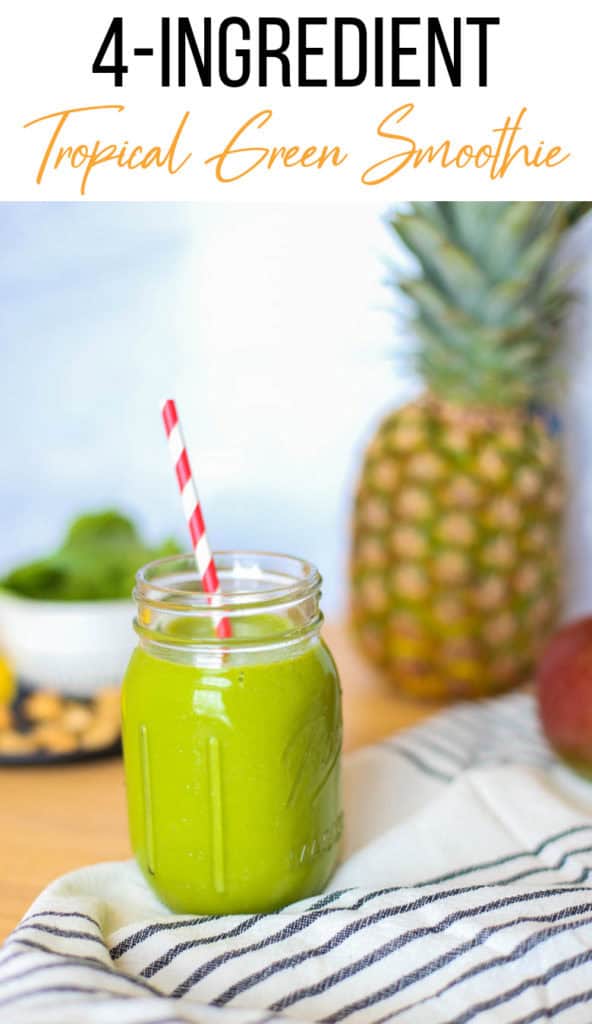 Wouldn't it be fun to have your freezer stocked with all these different flavors as freezer smoothie packs?
What Are Frozen Smoothie Packs?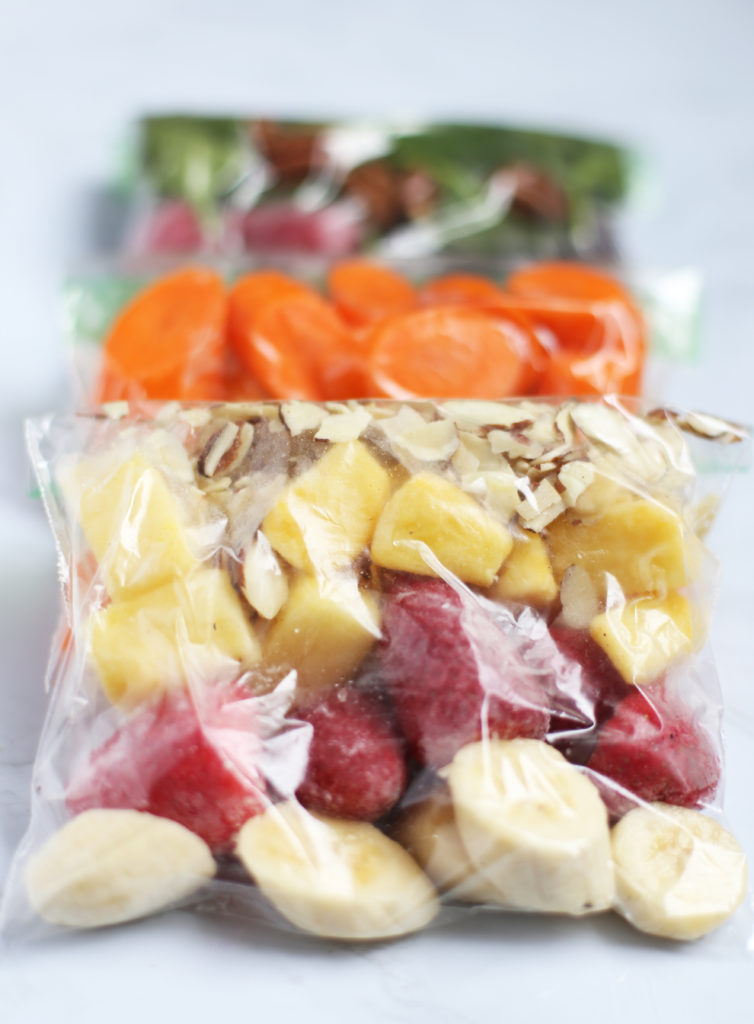 One of the best parts of these recipes, in our humble opinion, is that you can make them into frozen smoothie packs ahead of time to have on hand for quick breakfasts and snacks. Freezer smoothie packs are simply individual packs of the solid ingredients of your favorite smoothie.
It makes so much sense to use your time and resources wisely by prepping smoothies in bulk. Plus, having these on hand means healthy eating is right at your fingertips anytime!
How to Make Frozen Smoothie Packs
Having a pack of the frozen solid smoothie ingredients on hand means all you have to do is pour the required liquid in your blender, dump in the bag's ingredients, and blend.
You'll be walking out the door with a tasty, nutritious breakfast in just minutes! Take a look at how easy it is…
How to Store Frozen Smoothie Packs
You have several options for storing your freezer smoothie packs in the freezer.
1 – Quart-sized BPA-free freezer bags work quite well, since they are smaller and made for the freezer. Consider saving these bags and restocking them with more freezer smoothie packs.
2 – Sandwich-sized BPA-free storage bags will work if you place them inside a gallon-sized freezer bag. Consider saving these bags and restocking them with more freezer smoothie packs.
3 – You could also try these BPA-free reusable sandwich bags. They are the perfect size for smoothie packs but also work well for any food storage. We've found that they are easy to clean (even dishwasher safe!), easy to use, and leak-proof.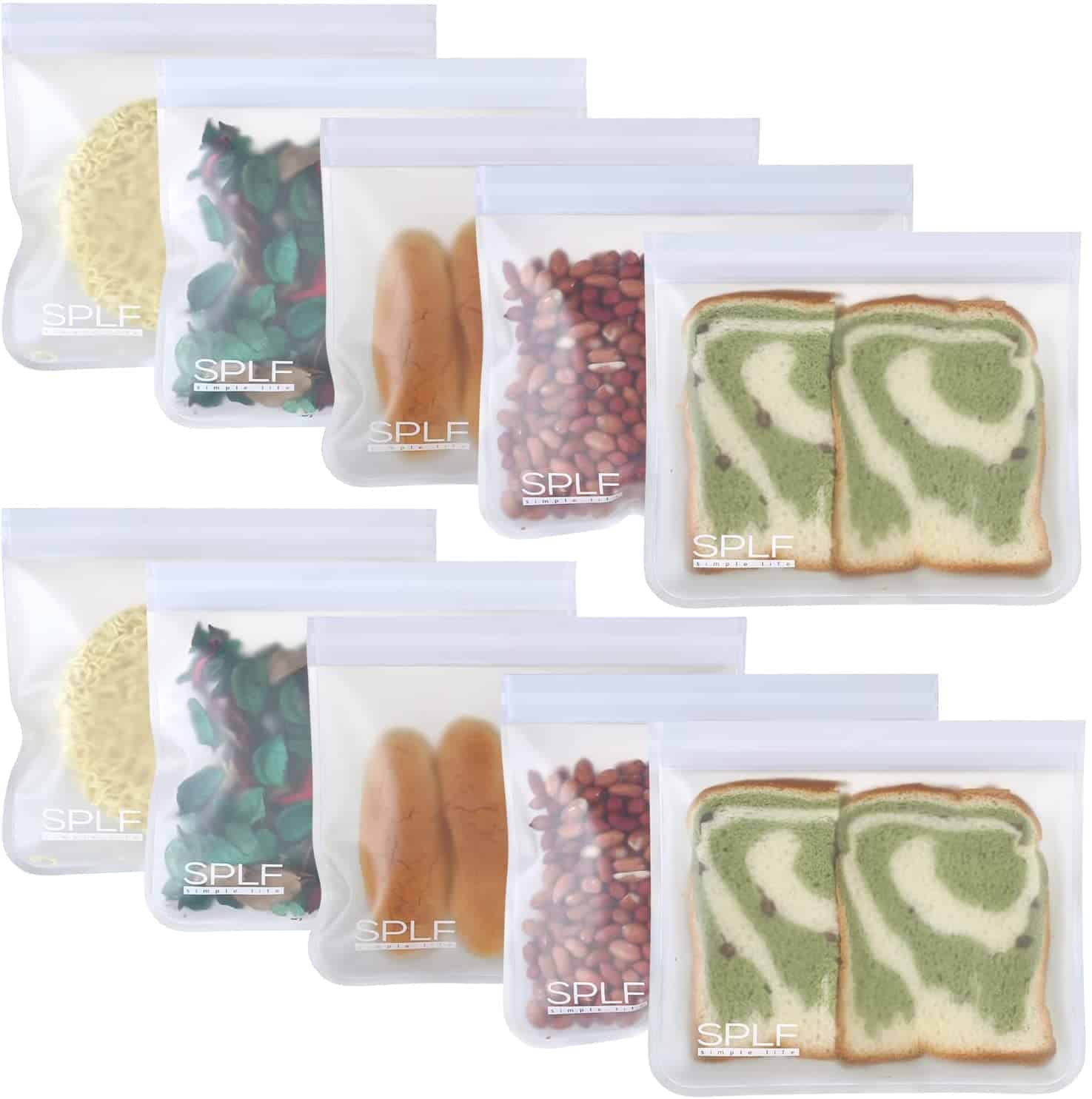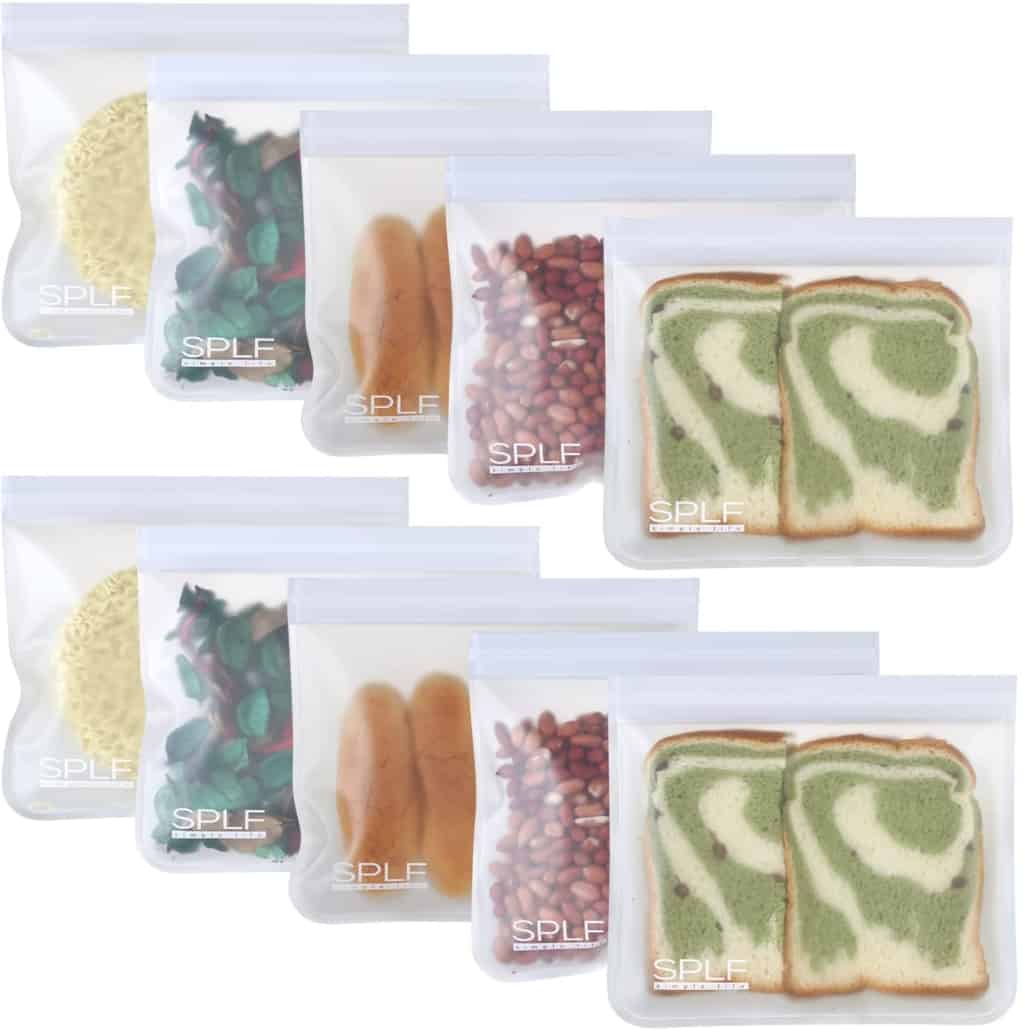 4 – We tested using mason jars and found that they can be difficult to get the ingredients out of after being frozen. Plus, they are bulky and take up a lot of room in the freezer. They work in a pinch but aren't the best option.
What Kind of Blender Should I Use for Frozen Smoothie Packs?
Now, let's talk blenders for a minute. Not all of them are created equal. I've owned a lot of brands over the years–Frigidaire, Cuisinart, Ninja, Vitamix, and Oster.
To really pulverize the freezer smoothie packs, you'll need a high-powered blender. The two blenders that stand out as clear winners from my experience are:
1. The Vitamix (of course!) because it is very high-powered, super simple, and will last for an eon. I saved up for and owned a refurbished version that lasted over five years with daily use. I could have sent it in to Vitamix to get fixed but instead opted for the blender below (and am very happy). Polly and I both own Vitamixes and highly recommend them. Very much worth the investment.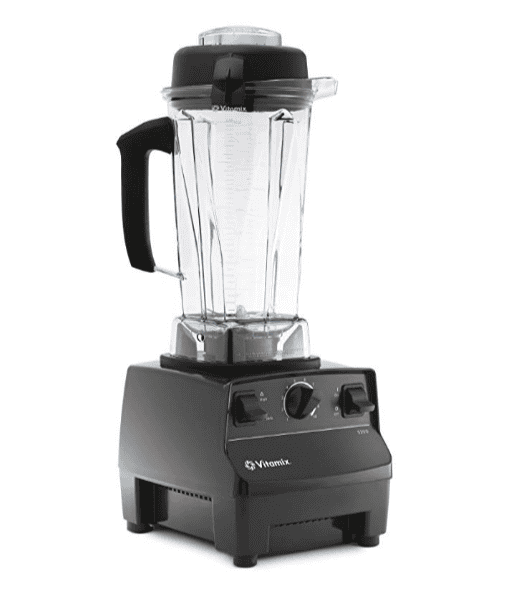 2. A more affordable option is the Nutri Ninja Personal and Countertop Blender. The best feature in my opinion is that it allows me to make single serving smoothies that get very smooth. Love the single serving blend-and-go design! If you just want that feature only, consider getting just the Nutri Ninja Pro option, which is much cheaper. The big blender doesn't pulverize as well as the smaller containers do, just so you know. We use the single-serving blender daily!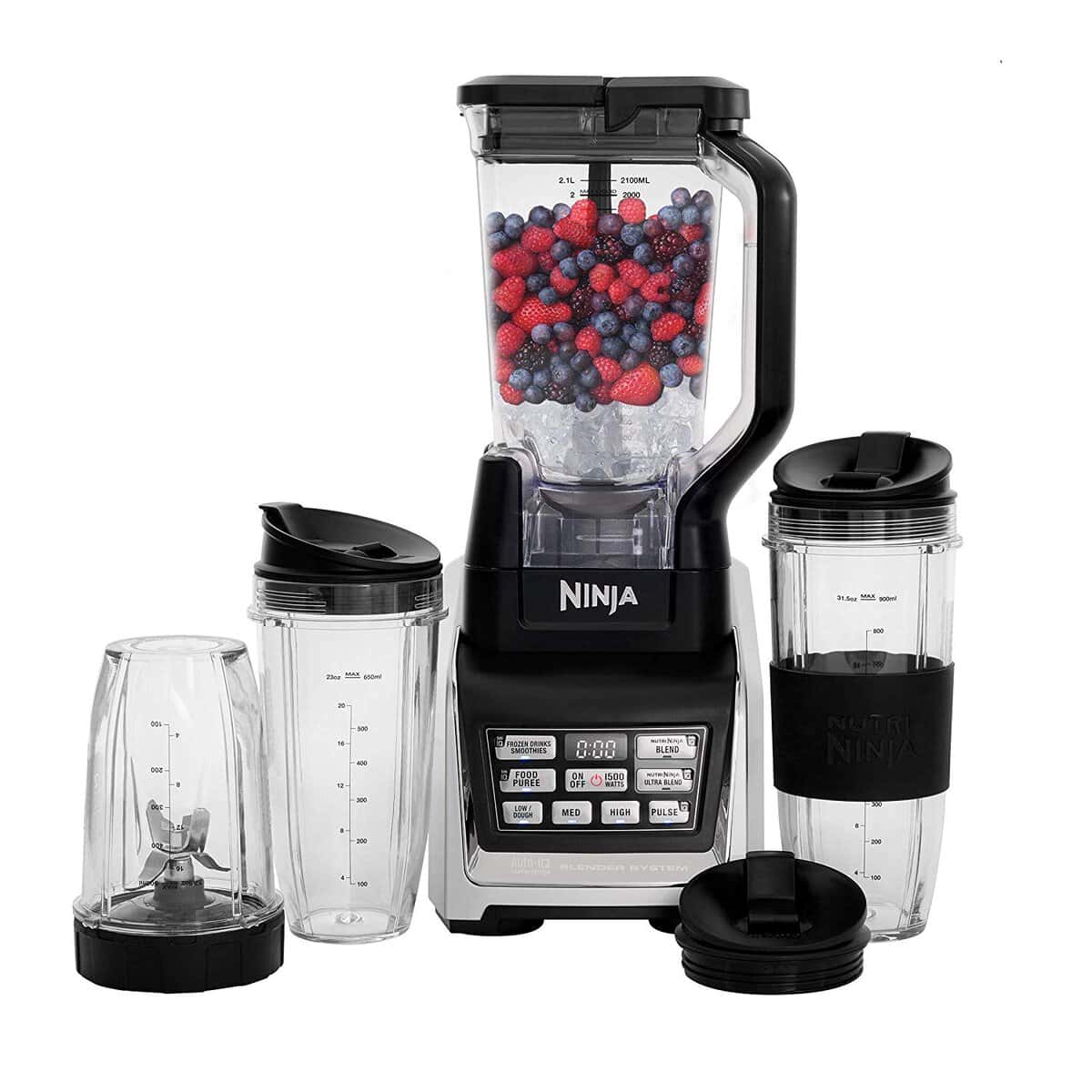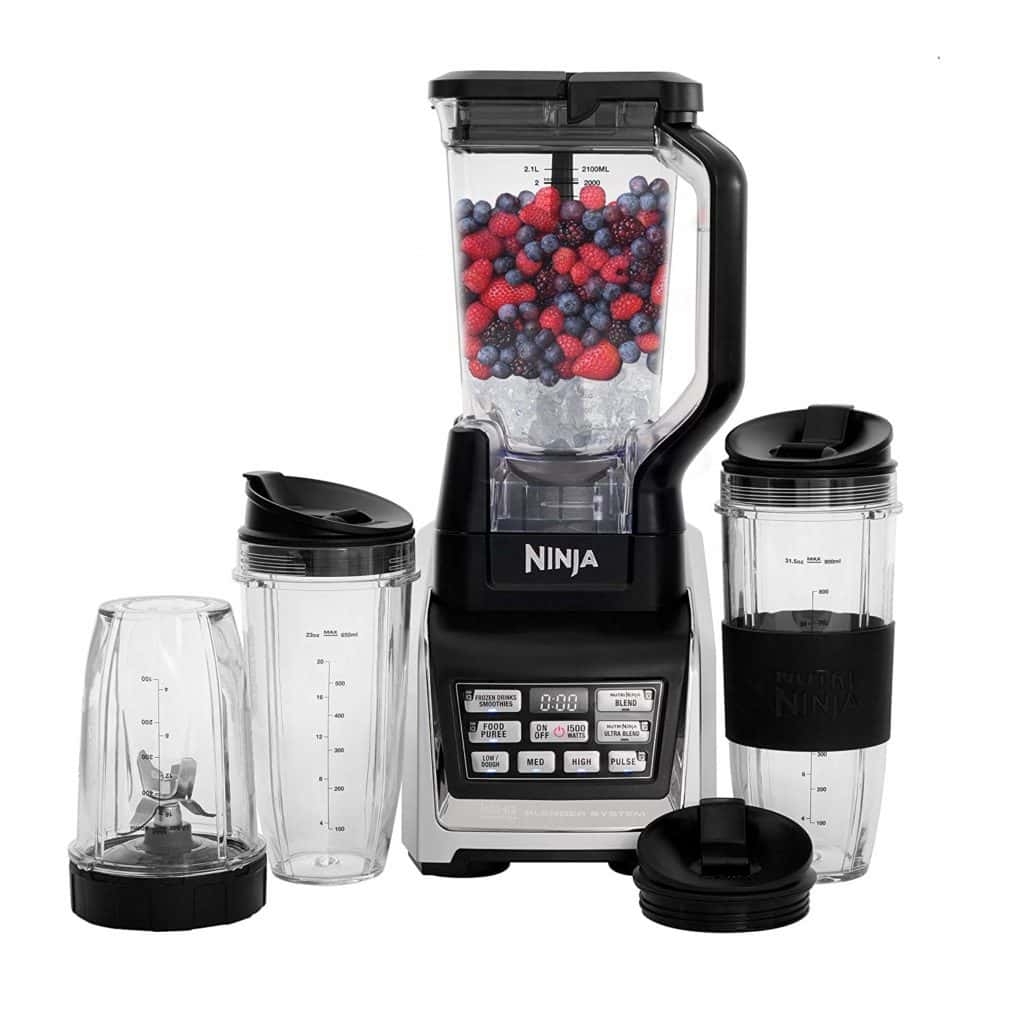 We hope these smoothie recipes and freezer smoothie pack instructions help your family eat better and save time and money. We'd love to hear from you: What's your favorite smoothie flavor??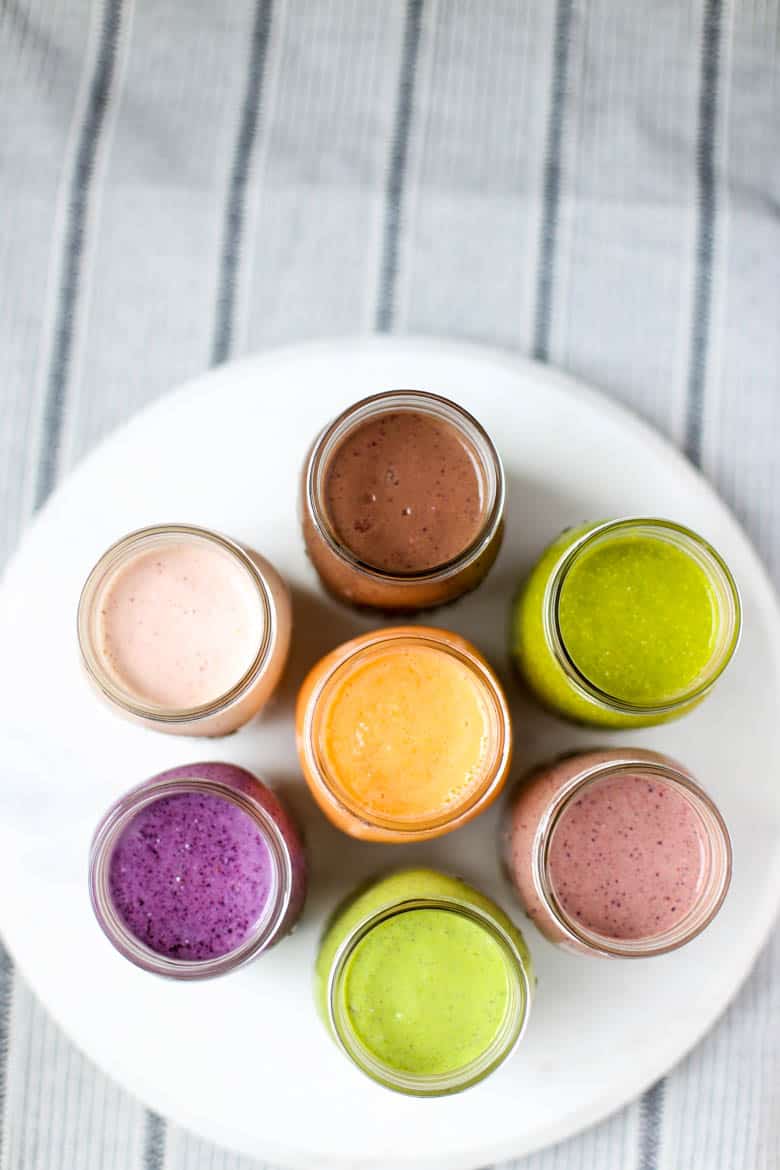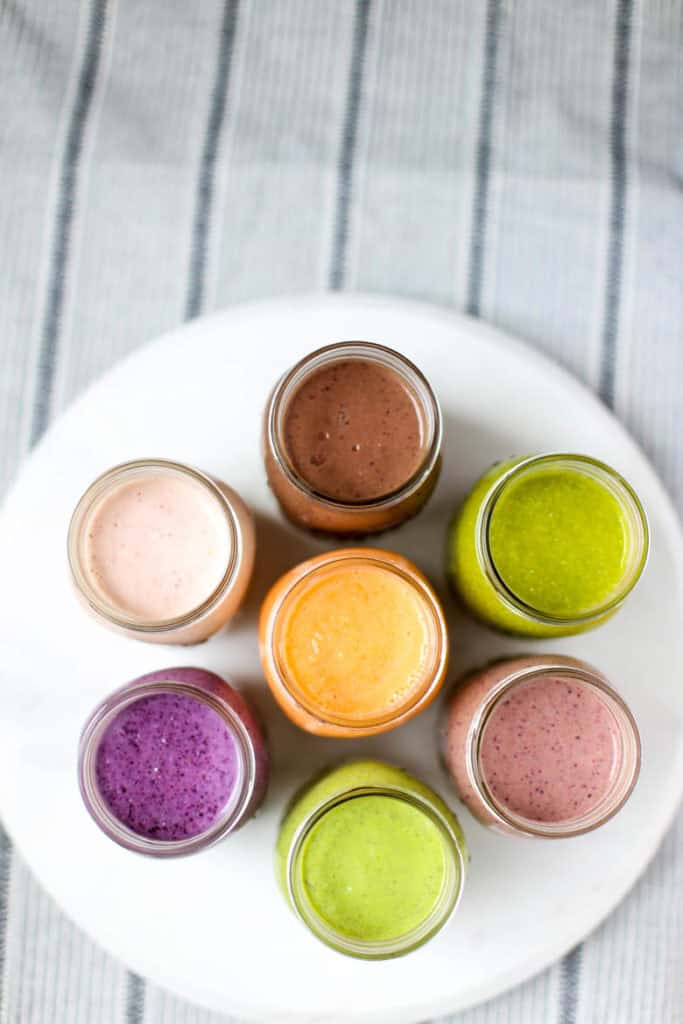 Smoothie Packs Delivered to Your Door!
If you want to make life really simple, try SmoothieBox. We love these frozen smoothie packs that are delivered to your door.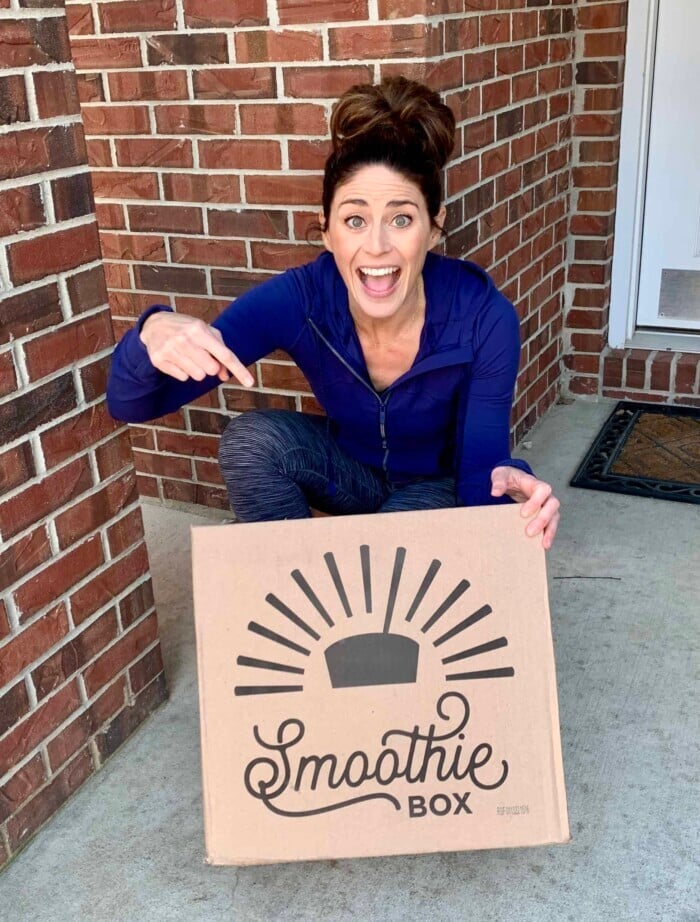 In fact, you can read my full honest review of SmoothieBox here. I love having these in the freezer for days when I just don't have time to whip up a smoothie on my own.