This post may contain affiliate or sponsored links. Please read our disclosure policy.
Pumpkin Dump Cake is an easy-to-make, crowd-pleaser recipe that goes a long way (serves 9-12 people). It is a delicious twist on classic pumpkin pie that almost any age will like. It's also a great make-ahead recipe. Perfect for holiday parties!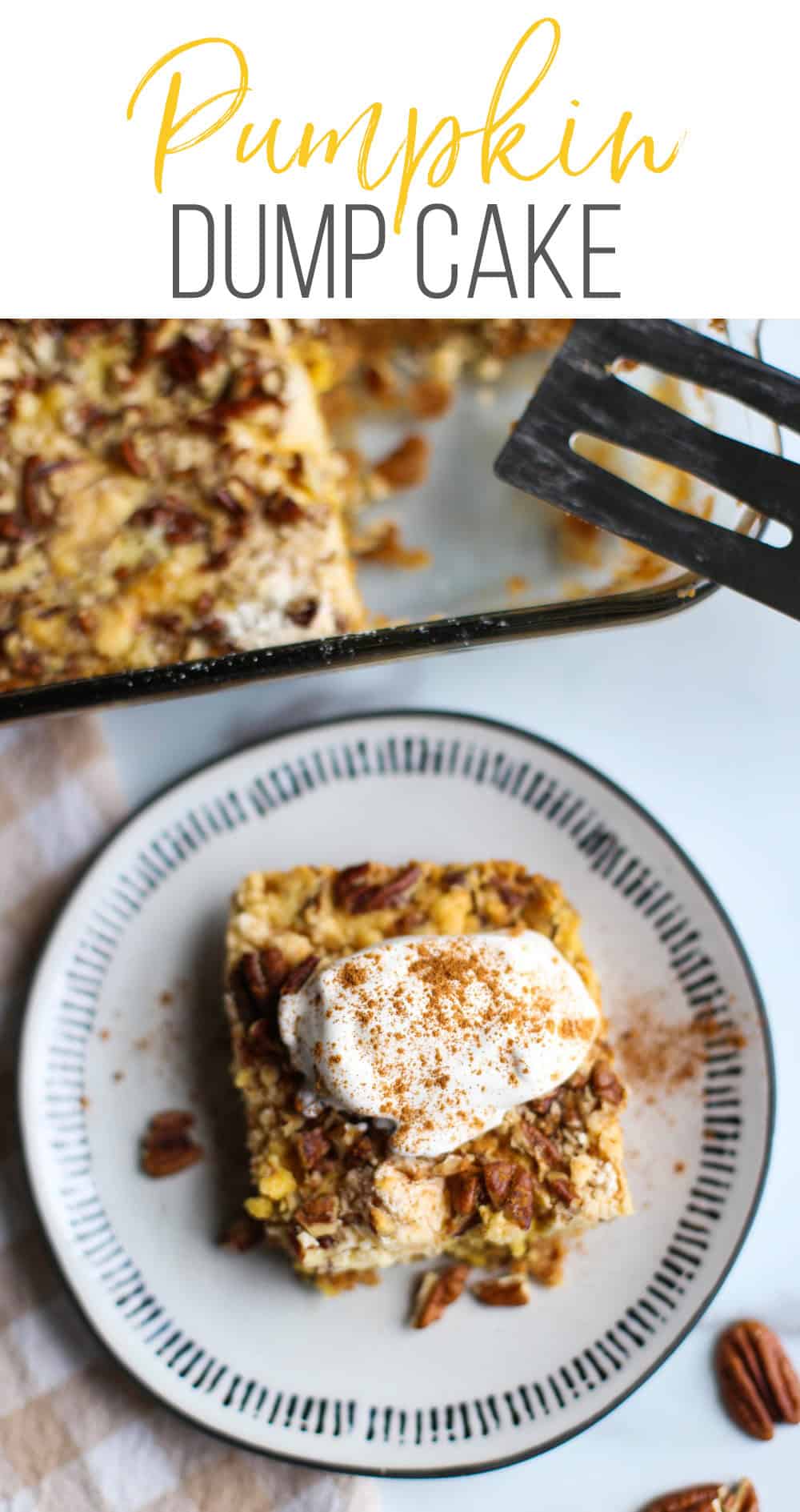 About This Recipe
I have been making this Pumpkin Dump Cake recipe for YEARS. Every fall, I probably whip up at least 2-3 batches of this. It's a great recipe for large groups and it is by far one of my husband's favorite desserts.
Pumpkin Dump Cake also serves as a great alternative to pumpkin pie if you're not a huge fan (like me). I bring it every year to our family Thanksgiving. I think there would be an uproar if I showed up without it!
While Pumpkin Dump Cake does have pumpkin pie as a base, it is also is partnered with a crumbly, buttery crust that is invaded with toasted pecans. The saltiness from the pecans balances out the sweetness to make a perfect combination.
Pumpkin puree
Non-fat evaporated milk
Sugar
Nutmeg
Ginger
Cloves
Cinnamon
Eggs
Yellow cake mix
Butter, melted
Chopped pecans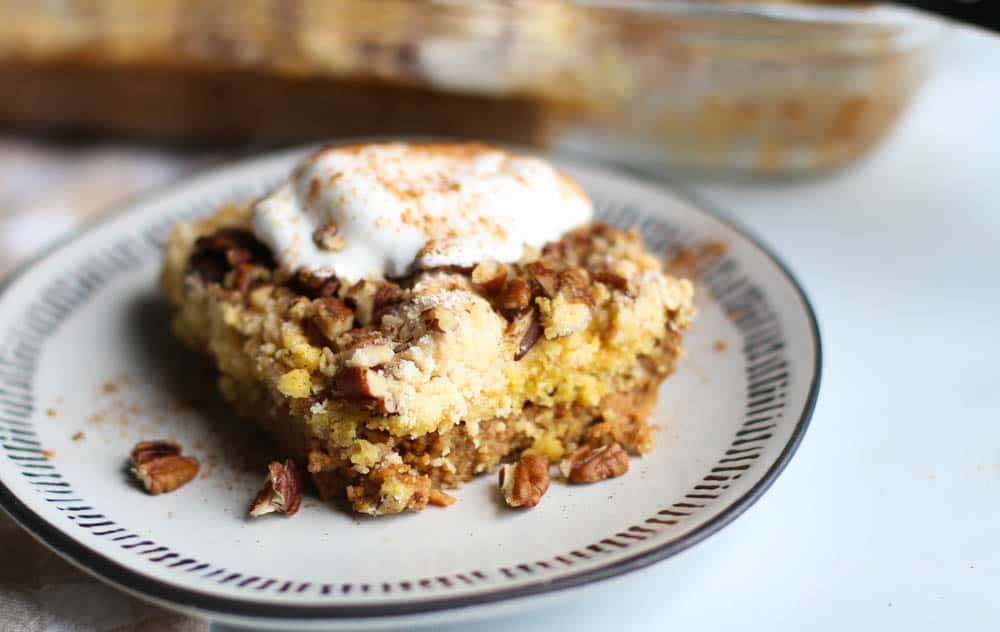 How to Assemble Pumpkin Dump Cake
Start by combining your pumpkin, evaporated milk, sugar, and seasonings. Add in one egg at a time. Once all these ingredients are mixed, pour them into a prepared 9×13-baking dish.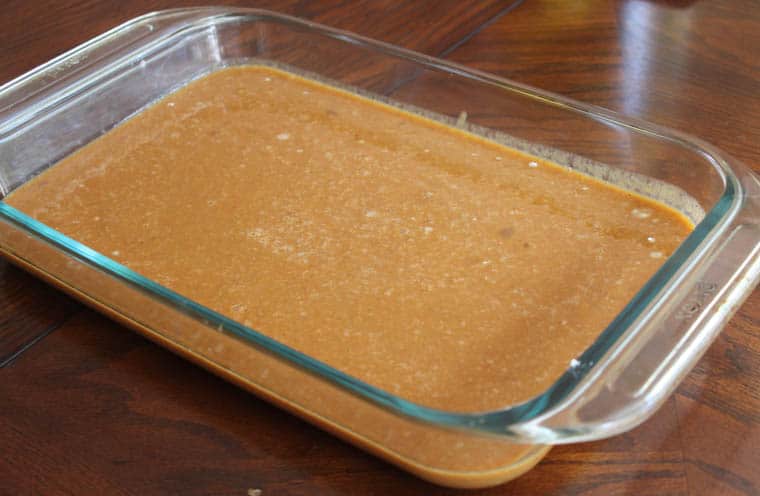 Sprinkle the entire contents of one box of yellow cake mix over the pumpkin mixture. If you want to make your own cake mix, here is a recipe you can use.
Sprinkle chopped pecans all over your mix and then drizzle it with melted butter.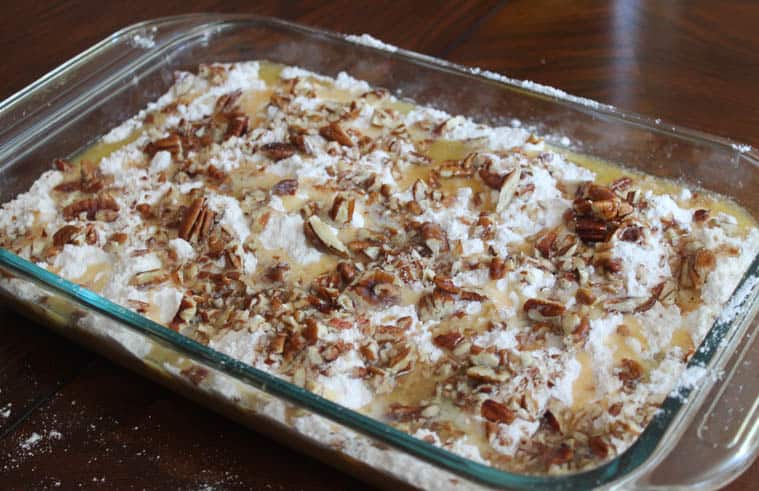 Bake 40 minutes with a piece of foil loosely wrapped over it (to prevent pecans from burning). Remove the foil and bake 15 more minutes.
Give it lots of time to cool down before serving. We're talking like hours. If you don't have that time, it'll be fine. I just prefer mine to be cooled down a bit. It helps the pumpkin solidify too.
Be sure to store it in the refrigerator. According to The Pioneer Woman's site, pumpkin pie shouldn't sit out more than 2 hours (after it's fully cooled).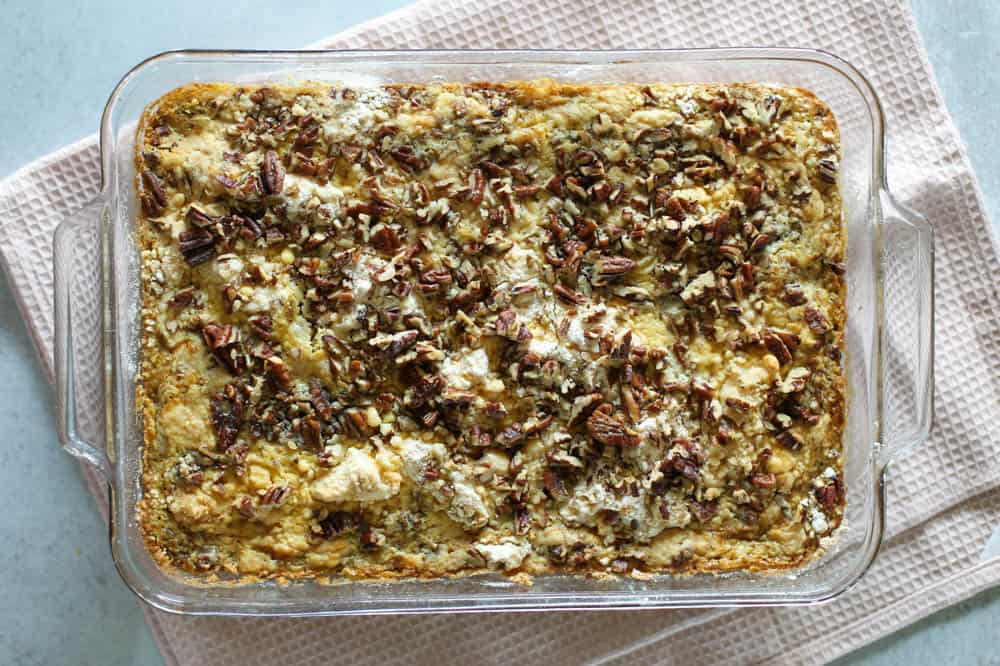 Now here is the key difference in an OK pumpkin dump cake and an amazing pumpkin dump cake: whipped cream. In fact, I found myself hunting for an open grocery store on Thanksgiving when I realized we didn't have any for it. It's THAT important!
Good thing we now have a Maple Whipped Cream recipe!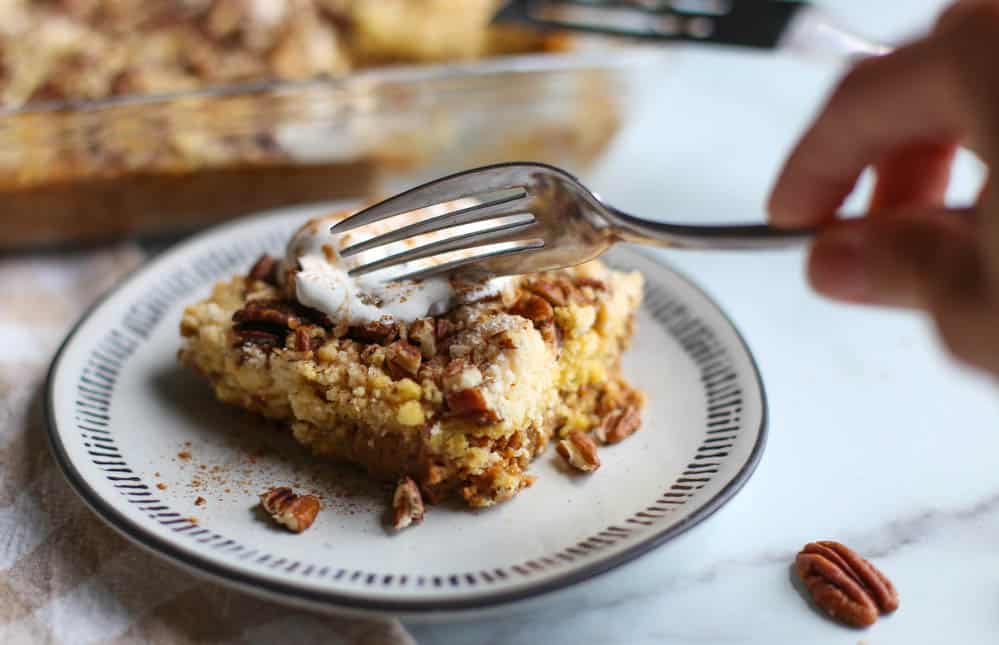 Pumpkin Dump Cake: A Great Make-Ahead Dessert
Another great thing about this Pumpkin Dump Cake recipe is that you can make it in advance and it tastes just as good. Simply fully cook it and store in the fridge. You can re-warm it when it's time to serve or eat it cold. However you prefer pumpkin pie will probably how you like Pumpkin Dump Cake.
You just have to serve it with our Crock Pot Pumpkin Spice Latte and you'll be in heaven!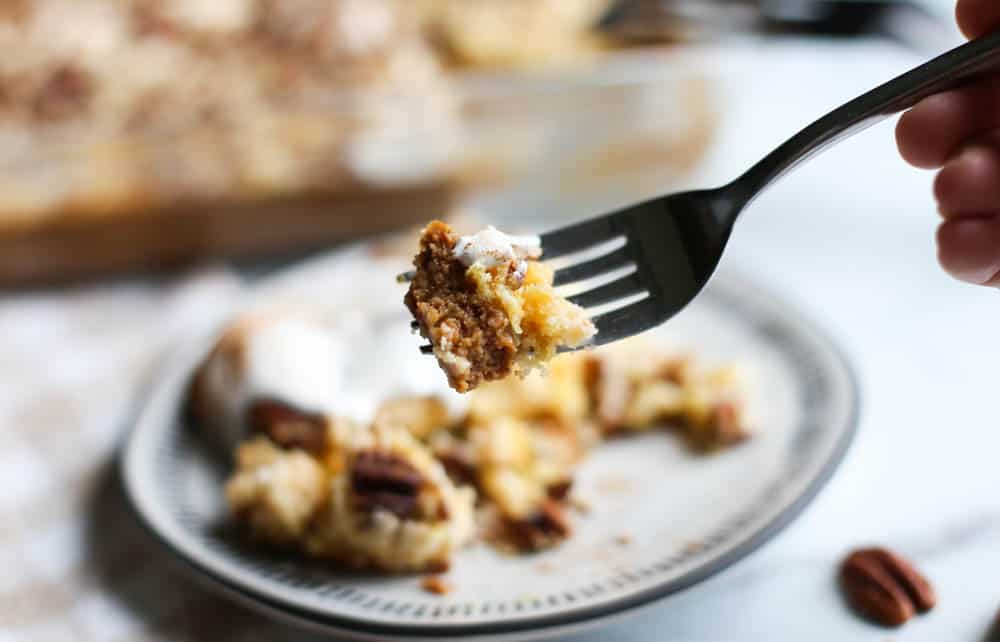 More Delicious Pumpkin Recipes
Did you make this? Snap a photo and tag us on Instagram at @thrivinghome so we can see your creations and cheer you on!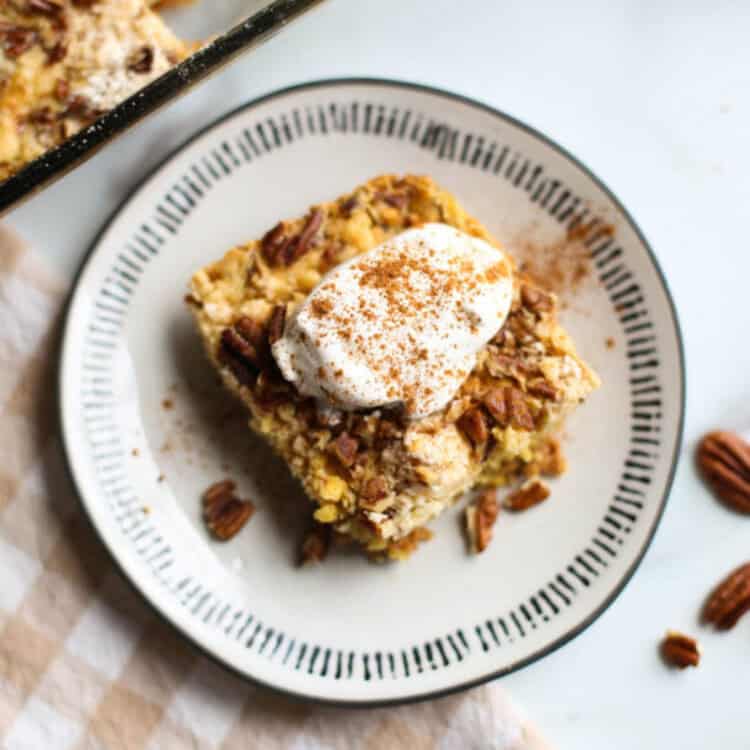 Pumpkin Dump Cake
This easy to make, crowd-pleaser recipe goes a long away (serves 9-12 people). It is a delicious twist on classic pumpkin pie that almost any age will like.
Prep:
15 minutes
Cook:
55 minutes
Total:
1 hour 10 minutes
Want More Pumpkin Recipes?
With YEARS worth of content and recipes on Thriving Home, it can be easy to forget about some amazing pumpkin recipes that we have shared over the years. Here are our Top 10 Pumpkin Recipes that you simply must try!