Just like marinara sauce, pizza sauce is faily easy to make at home. I have used this pizza sauce recipe every time that we have made our homemade pizza. (You could also use it for Pizza Stromboli or Pizza Pockets.) We have tons leftover to freeze and use for later too. I like to use mason jars to freeze sauces like this. Just make sure to leave about an inch at the top for the sauce to expand as it freezes.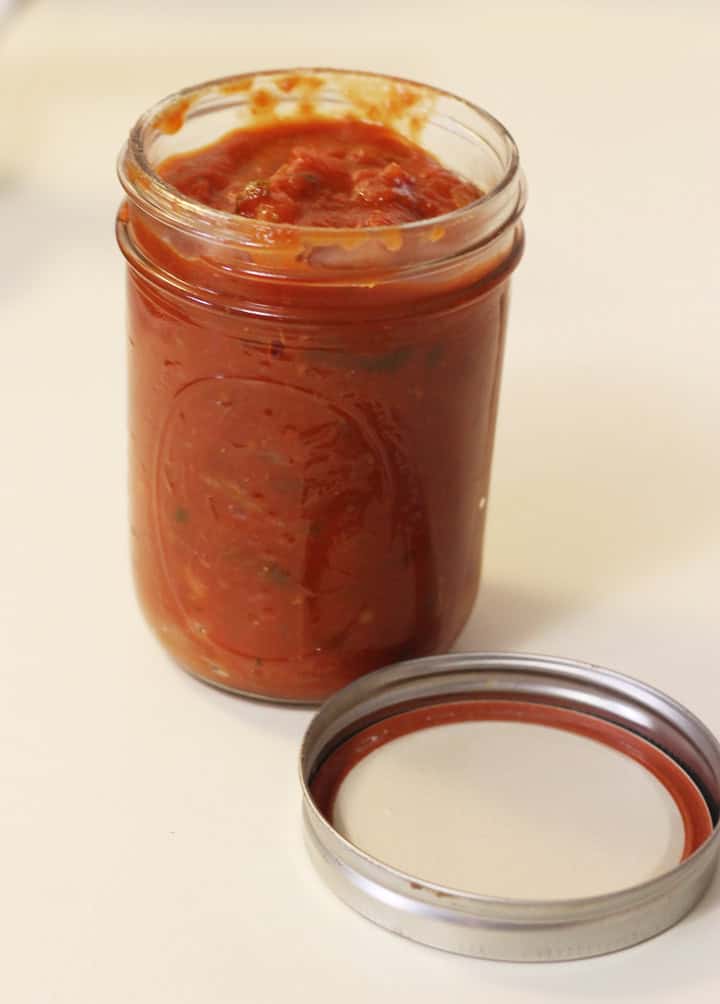 I got this recipe from the foodnetwork and don't plan to use anything else for a while.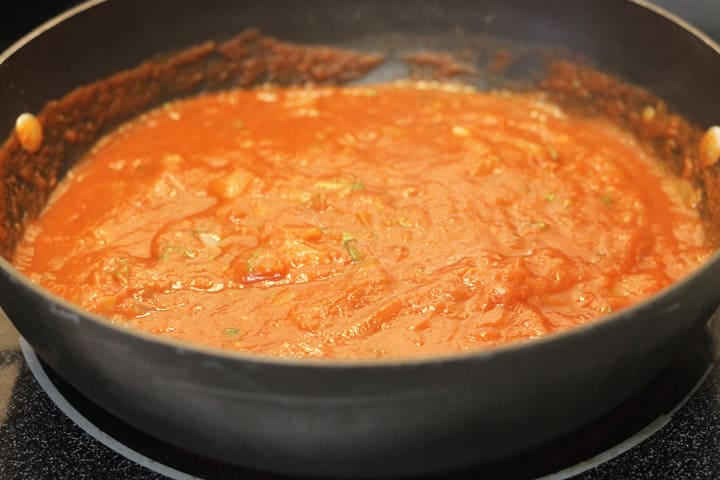 Enjoy!
Pizza Sauce Recipe
Ingredients
1 to 2 tablespoons olive oil
3 cloves garlic, minced
1 medium onion, chopped finely
½ cup chicken broth
Three 15-ounce cans crushed tomatoes
Salt and pepper
Pinch sugar
1 teaspoon dried oregano
8 to 10 fresh basil leaves, chopped
Instructions
1) Add olive oil into a hot pan over medium-high heat. Throw in the minced garlic and chopped onions and give them a stir. Cook until the onions are soft (4 to 5 minutes).
2) Add the chicken broth and whisk it around so that it doesn't stick to the bottom of the pan. Cook until the liquid reduces by half.
3) Add the crushed tomatoes and stir to combine.
4) Add salt and pepper to taste and a pinch of sugar.
5) Add the dried oregano and basil.
6) Reduce the heat to low and simmer for 30 minutes.
Now add it to your homemade pizza and dive in!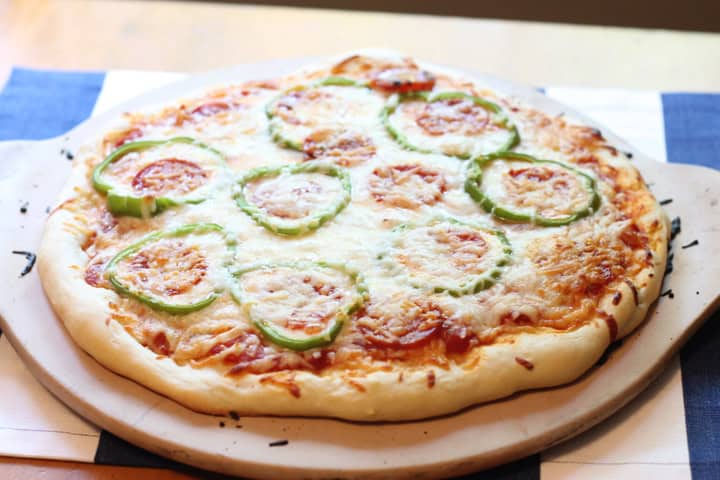 You might also like...