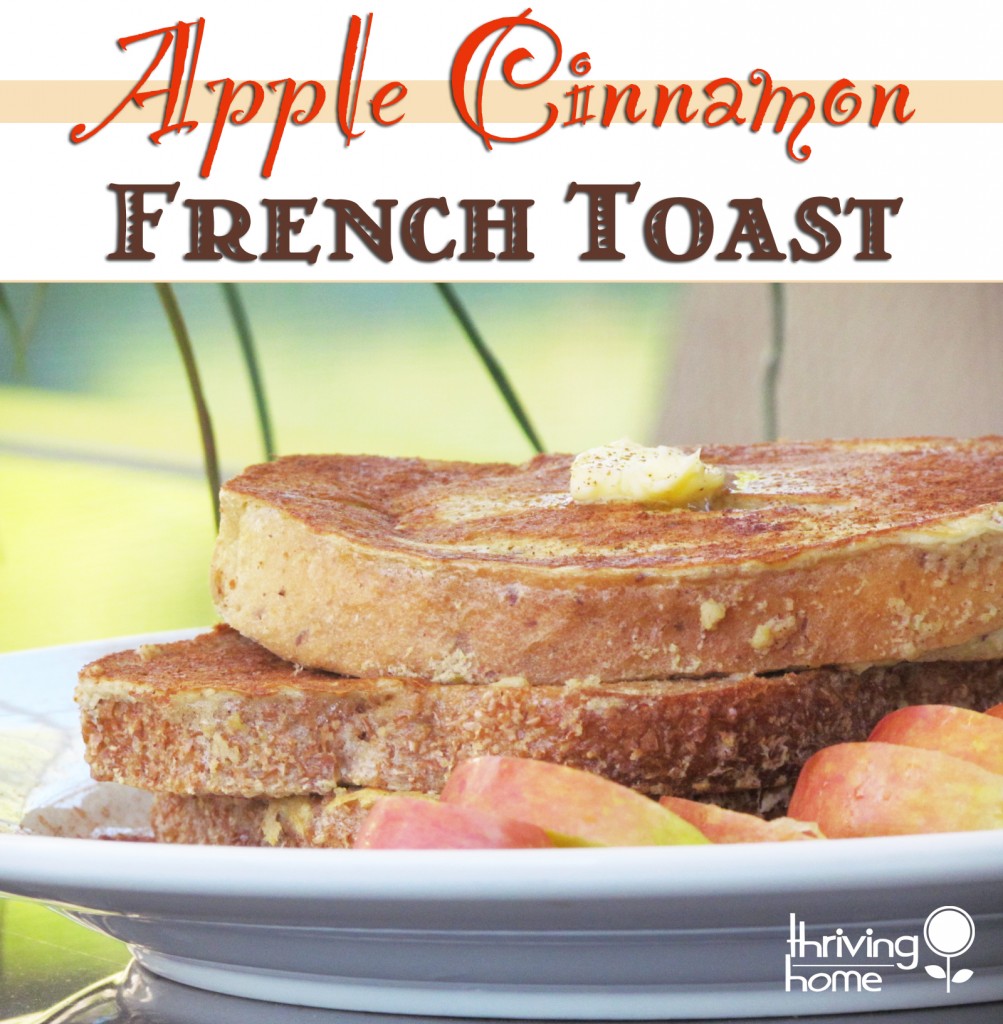 Who doesn't love french toast? It uses up leftovers, is a taste bud favorite, and is an easy way to incorporate fruits and vegetables into your family's diet. (Just check out how I used sweet potatoes in this one and pumpkin in this one.) Plus, what says fall more than apples and cinnamon? Today's Apple Cinnamon French Toast recipe includes an entire apple, which lends natural sweetness. My 6-year-old son exclaimed, "Mom, this tastes like a cinnamon roll!" Nice. Because the batter doesn't have any added sugar, and you can control how much real maple syrup you use.
Here's my trick for stealthily adding produce to my french toast. Mix the batter in the blender. (I have a refurbished Vitamix that has been worth every last penny I saved up for it!). Then, the fruit or veggies get so small that they disappear and also can be absorbed by the bread.
Perhaps our favorite way to enjoy this Apple Cinnamon French Toast is on homemade wheat sandwich bread. This homemade bread is easier than you may think, makes enough to last you a while, and is perfect for french toast once it goes stale. Makes for a very gourmet look and taste!

Apple Cinnamon French Toast
Serves:
4 (2 pieces each)
Ingredients
4 eggs
¼ cup milk
3 large apple, cored and roughly chopped (your choice of variety)
½ teaspoon cinnamon
1 teaspoon real vanilla
a pinch of salt
8 whole wheat bread slices (stale is fine)
Serving suggestion: butter and real maple syrup
Instructions
Preheat a large pan or griddle over medium low heat.
Place egg, milk, apple chunks, cinnamon, vanilla, and salt in a blender or food processor. Blend until smooth. Pour mixture into a shallow dish.
Grease the pan (I prefer organic butter or coconut oil). When a few water drips sizzle in the pan, it is hot enough to begin.
Dip bread slices one at a time in the batter, turning them over to get them completely soaked. Give them a minute to really soak in the goodness!
Cook the battered bread slices for about 2 minutes on each side. The french toast is done when both sides are golden brown and there is no more visible raw egg.
Serve with butter and real maple syrup.
You might also like...