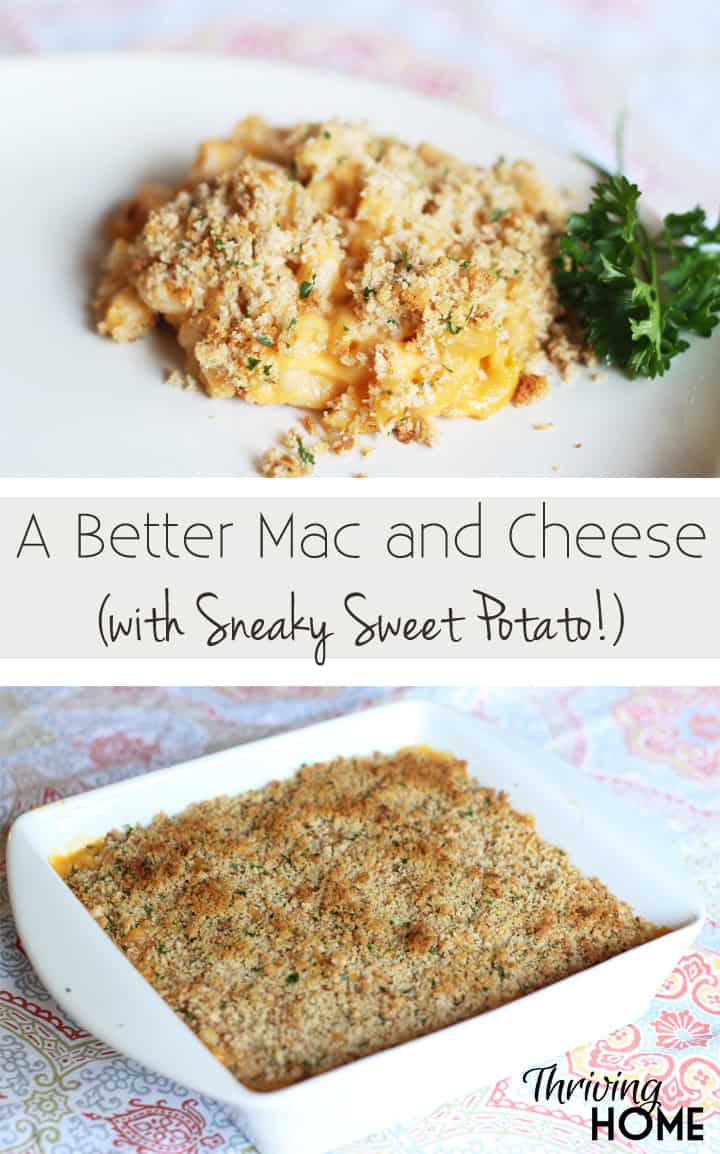 Note: I posted this recipe a few years ago. But, I made it recently for our family and finally snagged some photos and tweaked the recipe a little. My kids still love it!
I'm not sure Mac and Cheese can ever be categorized as "healthy." But, since my kids love it so much, I've attempted several better versions–than Kraft or the decadent homemade version that is. I made one for lunch today that was quite good. What isn't when you add enough cheese?!? Our whole family votes for this one again. Of course, I like it because it's yet another way to get vegetables into my crew.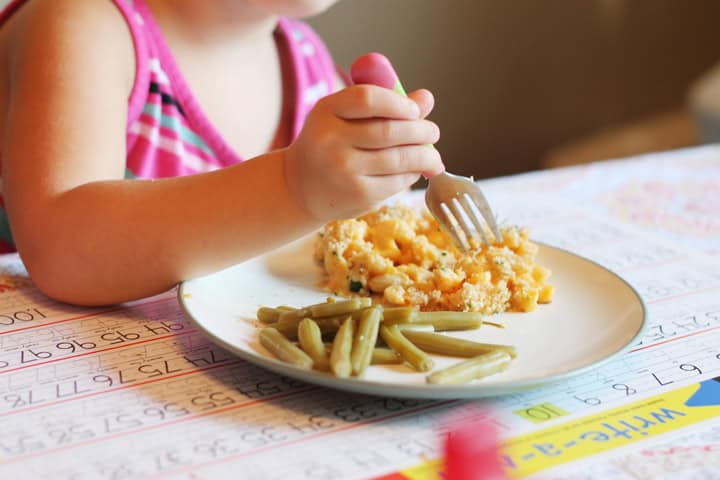 If you'd like to try an even faster version of Mac and Cheese, give this one a try. It's creamy and delicious.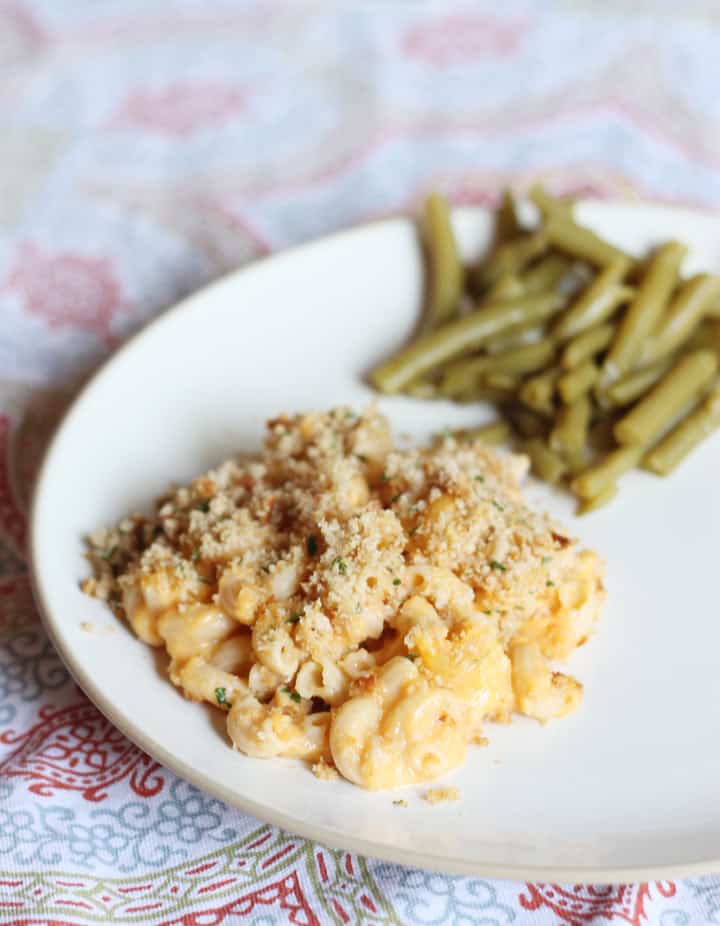 Mac and Cheese with Sneaky Sweet Potato
A healthier mac & cheese recipe with hidden veggies that your whole family will love!
Ingredients
1 pounds (16 oz) whole wheat elbow macaroni (or any other kind of pasta)
1 medium sweet potatoes, microwaved or baked until soft (about 1½ cups)
2 cups milk (I used 2%)
¾ cup reserved pasta water
¾ cup plain Greek yogurt
1 teaspoon salt
¼ teaspoon black pepper
3-4 cups grated cheese (I use colby-jack)
¾ cup whole wheat bread crumbs (Panko crumbs work well)
2 teaspoons avocado or olive oil
Optional: 1 tablespoon fresh parsley, minced or 1 teaspoon dried parsley
Instructions
Preheat the oven to 375 degrees F. Coat a 9x13 baking pan with cooking spray (or two 8x8 and freeze one for later).
Bring a large pot of water to a boil. Add the macaroni and cook until tender but still a bit firm. Reserve ¾ cup of pasta water. Drain pasta in strainer/colander and set aside. Toss with a little olive oil to keep from sticking.
Meanwhile, place the sweet potato flesh (orange part), milk, pasta water, yogurt, salt and pepper into a blender and blend until smooth (this hides the vegs from keen eyes!).
Then pour the milk mixture into the same pot you cooked the pasta in. Stir frequently over medium-high heat and cook until the mixture is almost simmering. Turn to low and slowly whisk in the cheese a little bit at a time. Stir until mostly melted and smooth. Cooking Note: The cheese sauce will seem runny/soupy but it thickens up in the oven.
Add the cooked macaroni to the cheese sauce and stir to combine. Transfer the macaroni and cheese to the baking dish.
Combine bread crumbs, olive oil, and dried parsley in a small bowl. Sprinkle over the top of the macaroni and cheese.
Bake for about 20 minutes, until the top is lightly browned.
Notes
Freezer Meal Instructions:
Follow instructions through step #6, but do not bake the Mac and Cheese. Tightly wrap the casserole in a freezer-safe dish. When ready to eat, thaw in the fridge overnight or use the defrost setting on the microwave. Bake as directed.
Nutrition Information
Serving size:
Makes: 8-10 servings (one 9x13 casserole)
You might also like...